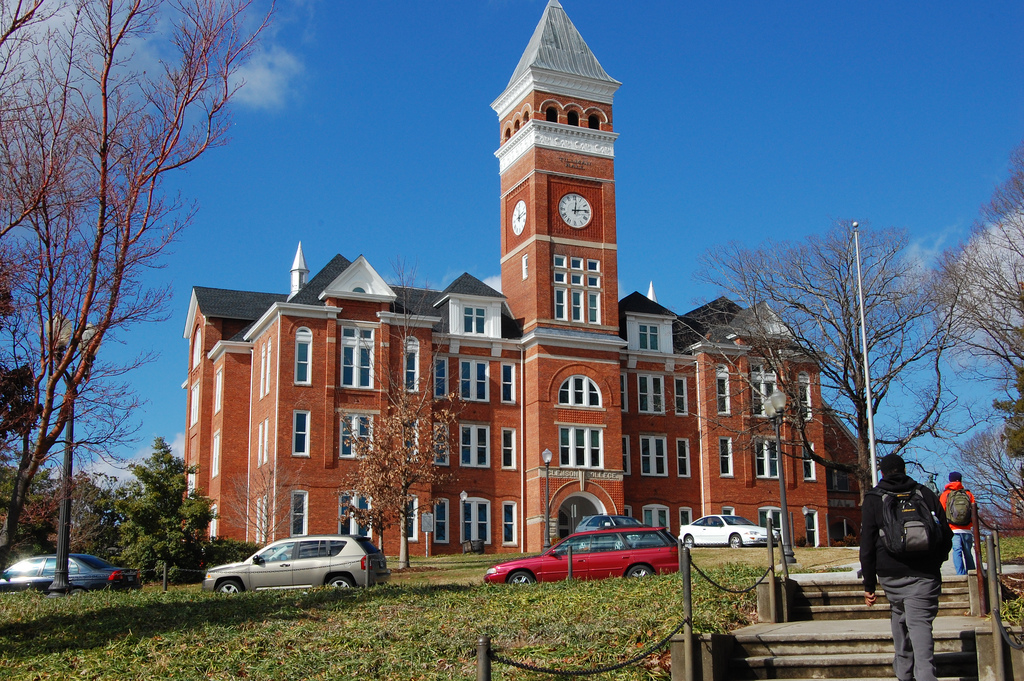 Clemson Essay Prompts 2022-23
Most of the top colleges and universities in the country require applicants to complete additional essays beyond the regular Common Application or Coalition Application essay. Clemson University, located in the Northwest corner of South Carolina, is no exception. The Clemson essay prompts help the admissions committee get to know applicants better. And, of course, they can see their writing ability firsthand. Furthermore, the admissions committee uses the Clemson essays to determine placement for their honors college. This makes those Clemson supplemental essays even more important!
In this guide, we will examine the Clemson supplemental essays, including the Clemson optional essay and the Clemson honors essays. Both essays are required for admission to the Clemson honors college. We'll go over each of the Clemson essay prompts in detail. And, we'll show you how to craft the best possible response to each one! In addition, we'll provide some general tips for writing college essays that will help strengthen any application you submit, not just your Clemson application.
Clemson Essays: Quick Facts
Clemson Acceptance Rate: 49%— U.S. News rates Clemson as a "more selective" school according to its 2022-2023 rankings.
Clemson Essay Requirements:

Common or Coalition Application Essay (Optional)
Honors College Supplemental Essays (2 Required, 1 Optional)

Clemson University Application: Students can apply to Clemson via the Common Application, Coalition Application, or the Clemson Application. Students should have all materials ready before the application deadline. This includes Clemson supplemental essays and optional SAT/ACT scores.
Clemson University Application Deadlines:

Early Action Deadline: October 15th
Regular Decision Deadline: January 2nd

Clemson University Essay Tip: The Clemson essay prompts require sustained time and attention. So, it's important to start working on your Clemson supplemental essays early! Also, starting early will give you time to have your Clemson essays reviewed by your counselors, advisors, or other trusted editors.
Does Clemson require the Coalition essay?
No, it's not technically required. One of the ways students can apply to Clemson is through the Coalition Application. However, there are no required Clemson supplemental essays when applying through the Coalition Application. 
Students can find the Clemson optional essay prompts on the Coalition Application website. In order to access the essay prompts, students must first create an account, then add Clemson to their college list. Even though the Clemson application does not require any Clemson essays, we recommend that students complete the Clemson optional essay anyway. A Clemson application that includes a well-written essay can stand out from the rest of the pool. In addition, students can use their Coalition essay prompt on their Clemson honors college application as one of their Clemson honors essays.
Does Clemson have supplemental essays?
Yes, Clemson does have supplemental essays. However, they are not required. In fact, the Clemson application does not require any Clemson supplemental essays. That being said, Clemson is a more selective school. Students should take advantage of the Clemson optional essays as part of either their Coalition or Common Application. Although not required, students can gain an advantage over other applicants by completing this Clemson optional essay.
The Clemson honors college application, however, does require students to complete two Clemson supplemental essays. Plus, students have the choice to share any additional details with the admissions committee in a Clemson optional essay. These Clemson supplemental essays help distinguish candidates for the Clemson honors college from other applicants. Even if you are not intending to apply for the Clemson honors college, it still helps to answer the Clemson essay prompts in order to help your application stand out. 
Clemson Honors College Essay Prompts
This next section will cover the specific Clemson essay prompts for the Clemson honors college. The first prompt is unique to Clemson. The second prompt asks students to complete one of the Common Application essay prompts. These questions are designed to help the admissions committee evaluate applicants for the Clemson honors college. So, it's important to put your best foot forward when writing these Clemson supplemental essays. Let's take a deeper look at each of the Clemson essay prompts and talk about how to write each one
Clemson Honors College Essay #1
Tell us about your academic interests and professional goals (to the extent that you have identified them at this point). What inspired these interests and goals? What experiences, talents, accomplishments, identities, and/or personal qualities can you see influencing your college career and beyond?
The first of the Clemson honors college essays asks students to reflect on their academic interests and personal goals. In addition, the prompt asks students what inspired those goals and how those goals might influence their college experience and future career. Although these Clemson supplemental essays have lengthy prompts, the question often boils down to a very simple premise: What do you want to achieve with your education and why do you think this school is the place to achieve those goals?
In other words, this first prompt wants students to identify their goals and connect those goals to both their past experiences and their desires for their college education. For example, an aspiring engineer might talk about their time in their high school robotics club. Or, an aspiring journalist might describe writing a powerful story in their high school newspaper. 
No matter what your future goals are, articulate them clearly and show how you have already taken steps toward achieving them. Your Clemson honors college application is your opportunity to show the admissions committee what you have achieved and how those achievements will affect your future.
The second part of this Clemson honors college application essay gives students the opportunity to explain how being a part of the Clemson community will help them achieve the dreams they mentioned earlier in the essay. Strong Clemson supplemental essays will show evidence of research into the college. Naming specific majors, programs, study abroad trips, or internships in your Clemson honors essays shows the admissions committee that you have researched the school. This, in turn, illustrates why you would be a good fit for Clemson and why Clemson would be a good fit for you!
Clemson Honors College Essay #2
The second essay is based on your response to one of the Common Application essay prompts. If you have already written a response to one of these prompts in your Common Application, that response is considered your second Honors application essay. If one is not on file, you are required to submit a response to one of the seven prompts.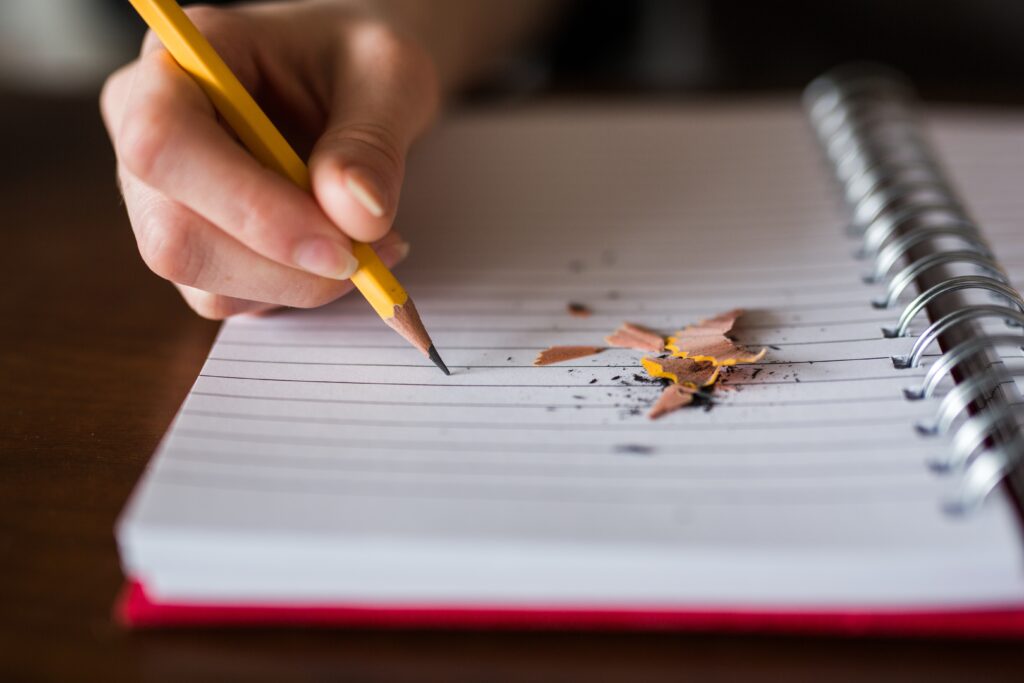 The second of the Clemson essay prompts is not unique to the Clemson honors college application. Students have the choice to submit a response to any of the seven essay prompts from the Common Application. Although these are not specific Clemson essay prompts, they do help the admissions committee get to know you better. That means that your response should be well thought out, carefully edited, and full of reasons why you would be a good fit for Clemson. 
If you have used the Common Application to apply to other schools, you may already have an essay written that would fulfill the Clemson honors college requirements. However, it is important that you choose a prompt for the Clemson honors college essay that highlights your best qualities and achievements. You may even need to edit your existing essay to make sure it showcases your qualifications for the Clemson honors college.
Choosing a topic
When selecting a topic for your Clemson supplemental essays, there are many options. Each of the Clemson essay prompts asks about different aspects of a student's academic or personal life. And, none of the prompts are given any more weight than the others. Therefore, you should choose the topic that you resonate with the most. Before sitting down to actually write this essay, narrow down the list of topics. Do this by identifying the ones that you can tie to your interests and experiences. Then, once you have narrowed down your list, create outlines of a few different Clemson essay prompts. Finally, decide which one you feel best about.
The most important aspect of your Clemson essays, and your overall Clemson application, is that they showcase you as an individual. Your Clemson essays should include specific details about your life and experiences. Avoid vague statements, like "I always strive to do my best in class" or "My work in the community means a lot to me."  Instead, use more specific sentences that could only have been written by you. There is no single formula for writing perfect Clemson supplemental essays. The best thing that you can do is showcase your individual strengths.
This section of the Clemson essays is so closely related to the Common Application personal essay. Therefore, you may benefit from additional resources related to the Common Application personal statement. Our blog has several example personal statements that can give you inspiration for writing your own. In addition, you can check out our essay guides for more tips on writing any college essay, including the Clemson supplemental essays.
Optional Clemson Essay Prompt
Please use this space to share any special circumstances affecting your application that warrant consideration by the selection committee.
The Clemson honors college application also includes a Clemson optional essay. The prompt for this Clemson optional essay is vaguer than the other two required prompts. It asks students to share any special circumstances or life experiences that have affected you or your Clemson application. There are many possibilities for what to write about relating to this topic. But, it should be used to talk about something new rather than something you have already discussed. 
Not every student will need to complete this Clemson optional essay. But, if you have any extenuating circumstances that might benefit from some context or explanation, this may be the place to give it. For example, you may not have many extracurricular activities because you spend your time after school caring for younger siblings. This would be the place to explain how that responsibility has impacted your life and your application. Or maybe you moved schools in the middle of your junior year and that transition affected your grades in a negative way. This Clemson optional essay can be used to explain that dip in grades. Whatever your circumstances, use this essay to show why you still make a strong applicant.
How hard is it to get into Clemson Honors College?
The Clemson honors college, otherwise known as the Calhoun Honors College, only accepts a select group of applicants each year. A total of 4,588 students enrolled in the first-year class at Clemson this past year. However, Clemson honors college only accepts around 400 students each year. This means that while the regular Clemson acceptance rate is around 49%, the Clemson acceptance rate for the honors college is less than 10%. 
U.S. News does not assign a specific Calhoun Honors College ranking. However, Clemson overall received a top-20 ranking for its co-op and internship opportunities, many of which are exclusive to honors college students. In addition, among public universities with honors colleges, the Calhoun Honors College ranking was third highest. It only ranked behind Purdue's (#53) and the University of Maryland's (#58) honors colleges.
Priority admissions deadline
Applications to the Clemson honors college must be submitted by November 1st in order to be considered for priority admission. Additionally, students must submit their regular Clemson application by the Early Action date of October 15th. That's more than two months ahead of the Regular Decision Clemson application deadline. Along with the two required Clemson supplemental essays and the Clemson optional essay, students must also include two letters of recommendation with their Clemson honors college application.
Although admission to the Clemson honors college is extremely competitive, the benefits are great. Students in the Clemson honors college have access to special courses that other students don't. In addition, honors students have access to special facilities and research opportunities both inside and outside their major. Students interested in applying to the honors college should start their applications early to complete all required materials by the deadline. See our resources on application deadlines for assistance on how to manage these tight timelines!
5 Tips on How to Write the Clemson Essays
Tops Tips on Writing the Clemson Essays
1. Start early and make a plan
Students who begin their Clemson supplemental essays early have a much easier time completing them than those who start later on in the process. The Common Application opens on August 1st. So, students can get started with the Clemson essay prompts as early as then. Once the application opens, create a calendar so you can set aside time to work on your Clemson supplemental essays. Writing the essay gradually over several weeks helps prevent burnout and gives you a chance to refine your ideas.  Make sure you leave enough time to revise your Clemson essays after you draft them.
2. Brainstorm ideas before you start writing
It's tempting to start writing the essay as soon as you see the Clemson essay prompts. But, brainstorming can really help improve your Clemson essays in the long run. A good place to start with any of the Clemson essay prompts is to write down a short list of adjectives that you want the Clemson admissions committee to associate with you! After that, you can write down events or accomplishments in your life where you have demonstrated these qualities and look for common themes that align with one or more of the potential essay topics. Then, when you're ready to sit down and write your Clemson essays, you already have a bank of ideas ready to incorporate into your writing.
3. Make it about you
Many students find it uncomfortable to brag about or even write about their own accomplishments. However, the purpose of the Clemson essay prompts is for the admissions committee to get to know you. They can't do that if you spend your essay talking about what other people have done. This doesn't mean you can't mention others' names in your Clemson essays or that you should inflate your own accomplishments. Just try to use as many "I" statements as possible and focus the narrative on what you have done or experienced.
4. Use specific examples wherever possible
Good answers to the Clemson essay prompts will be full of specific details that can transport the reader into the writer's life and mindset. You want your essay to contain information that allows the reader to get to know you personally. Instead of simply describing the events of an important game you played for your basketball team, let the reader know how it felt to score that game-winning basket and receive the MVP award. Instead of just describing yourself as a lover of community service, show the reader your devotion by sharing moments when you volunteered at your local homeless shelter. Your essay should not read like it could have been written by anybody. It should celebrate your unique experiences and passions.
5. Get help from trusted sources
Even though the primary voice of your essay should be your own, you can, and should, still get help with your Clemson application and Clemson essays from others. Trusted family members, teachers, counselors, and friends can help you develop your essay's central ideas and make sure you are staying on topic. Try to find two or three editors that you trust and share your Clemson supplemental essays with them early on in the writing process to allow for multiple drafts and rewrites. Plus, if you sign up for CollegeAdvisor.com, you'll get personalized essay suggestions from your advisor and our Essay Editing team to make sure you write as strong of a response to the Clemson essay prompts as you can.
Clemson supplemental essays and the admissions process
Writing the Clemson supplemental essays is just one part of the larger Clemson application process. Clemson reviews applications using a holistic process. This means there are a wide variety of factors the admissions committee looks for when reviewing each application. 
While your academic record, test scores, and grades are important data points in your application, the Clemson admissions committee knows that each applicant is more than just numbers on a page. In fact, the Clemson admissions website states, "We want to hear your story." The Clemson essay prompts, therefore, give students the chance to provide context for the other parts of their application. Any additional information you provide gives the admissions committee more insight into who you are as a person.
Colleges like Clemson use essays to get to know candidates for admission beyond what they see in other parts of the application. For this reason, you should not use the Clemson essay prompts or the Clemson honors essays to restate your academic accomplishments or extracurricular involvement. Those already have a place in other parts of your Clemson application. 
Tell your story
Instead, use the Clemson essay prompts to tell a story about yourself that the rest of your application can't tell! This is particularly important if you have potential red flags on your application, like a semester of poor grades in an otherwise good transcript. The Clemson essays give you a chance to tell the story behind the numbers and explain why you should be admitted to the school.
Because these essays are such an important part of any college application, it is important to take the time to do them well. Even with optional essays, like the Clemson supplemental essays, you should plan to work on and revise your essays over the space of several weeks or even months. You also want to tailor your essays to suit each college's prompts. This will require taking the time to research each school to see what they are looking for in their applicants. 
Clemson Essay Prompts – Final Thoughts
As we have seen, the answer to the question, "Does Clemson have supplemental essays?" is "Yes!" However, unless you're applying to the Clemson honors college, you do have the option to avoid the Clemson essay prompts. But, if you're looking to make your application stand out amid the competitive Clemson acceptance rate, you'll want to write those essays! Thoughtful responses to the Clemson essay prompts make a difference. Well-written essays improve your admissions chances, which is important given the competitive Clemson acceptance rate. Additionally, impressive Clemson essays could open the door to scholarship opportunities.
Therefore, regardless of whether you intend to apply to the Clemson honors college, we recommend that you include the optional Common Application personal statement along with your Clemson application. And if your GPA is high enough and you have a strong slate of extracurricular activities, make sure you complete the Clemson honors college application as well!
Writing top-notch college essays can be intimidating. We get it! If you need a little extra support with writing your Clemson essays, we're here to help. Sign up for a CollegeAdvisor.com account to access personalized one-on-one advising with our experts. They can help you with your Clemson supplemental essays every step of the way. Plus, gain access to our vast library of webinars, essay guides, and additional resources whenever you want! Register here to get started!
---

Senior advisor, Alex Baggott-Rowe wrote this article. Looking for more admissions support? Click here to schedule a free meeting with one of our Admissions Specialists. During your meeting, our team will discuss your profile and help you find targeted ways to increase your admissions odds at top schools. We'll also answer any questions and discuss how CollegeAdvisor.com can support you in the college application process.