Tufts Essay 2023-2024
If you're considering applying to Tufts this cycle, you've come to the right place. In order to know how to get into Tufts and impress the admissions committee, you'll need a compelling Tufts essay. To learn more about how to master the Tufts supplemental essays, read on!
Tufts University is a prestigious university located in Somerville, Massachusetts. Tufts is ranked #32 by U.S. News, and the Tufts acceptance rate is 11%. As with most liberal arts colleges, Tufts evaluates each student holistically. Tufts is also test-optional since 2021. Because of these factors, your Tufts essay is more important than ever.
Tufts essays are crucial to your application, which is why we're here to help you master all of your Tufts supplemental essays. These essays include the "why Tufts" essay, and other program-specific short answer questions.
Read on to read our full breakdown on how to approach any Tufts essay.
Tufts Supplemental Essays: Quick Facts
Quick Facts about the Tufts Supplemental Essays
Tufts College Ranking: #32 in National Colleges
Tufts Acceptance Rate: 11%— U.S. News ranks Tufts University as a most selective school.
Tufts College Essay Requirements:
1 (~ 250 words) required essay for applicants to the School of Arts & Sciences or the School of Engineering:
1 (~ 250 words) required essay for applicants to the School of the Museum of Fine Arts (SMFA) at Tufts
1 (100 words) required short answer
Tufts Application: Students can submit their Tufts application through the Common Application, QuestBridge, or Coalition Application. Before you apply, make sure that your supplemental Tufts essays are prepared and thoroughly edited in a separate document.
Application Deadlines for Tufts:
Early Decision I deadline: November 1
Early Decision II deadline: January 4
Regular Decision deadline: January 4
Tufts College Essay Tip: The Tufts essays consist of two short answer questions, and these questions vary based on which program you're applying to. The second Tufts essay is your "why Tufts" essay, and it's just one sentence!
Please note that essay requirements are subject to change each admissions cycle, and portions of this article may have been written before the final publication of the most recent guidelines. For the most up-to-date information on essay requirements, check the university's admissions website. 
Does Tufts have supplemental essays?
So what's everyone talking about when they talk about the Tufts essays?
Like many other colleges, especially high-ranking ones, the Tufts supplemental essays are an important part of your application. There are two Tufts supplemental essays, including one "why Tufts" essay.
You'll prepare your Tufts supplemental essays in addition to your personal statement, the 650-word essay required by the Common App. Like your personal statement, the Tufts essays help admissions officers get to know you better as a person and an applicant. What are your values, what's shaped you throughout your life, and what would you bring to the Tufts community?
There are two required Tufts supplemental essays. One of the Tufts essays is required of all students, while the other depends on the program you apply to. The Tufts essay that all applicants must answer is your "why Tufts" essay, which is a (very) short answer question. In these essays, you'll show Tufts why you and the university are the best possible fit for each other.
What are the Tufts essay requirements?
The Tufts essay requirements can be found on the Tufts website in the section describing short answer questions. Both of the Tufts supplemental essays can be categorized as "short answer questions," because they ask for 100-250 word answers. However, just because your Tufts essay is short, that doesn't mean it requires any less thought or planning. In some ways, short essays are the hardest, because you have to express yourself as succinctly as possible.
The Tufts essay requirements differ based on the School within Tufts you apply to, of which there are three:
If you're applying to one of the first two programs, your Tufts supplemental essays will be the same. If you're applying to the Arts BFA or combined BFA+BA/BS, your first Tufts essay will be a little different. However, applicants for all programs must write the one-sentence Tufts essay which will serve as your "why Tufts" essay.
Now that we've covered the basics of the Tufts essay requirements, let's dive into the different Tufts supplemental essays.
Tufts Essays: School of Arts & Sciences and School of Engineering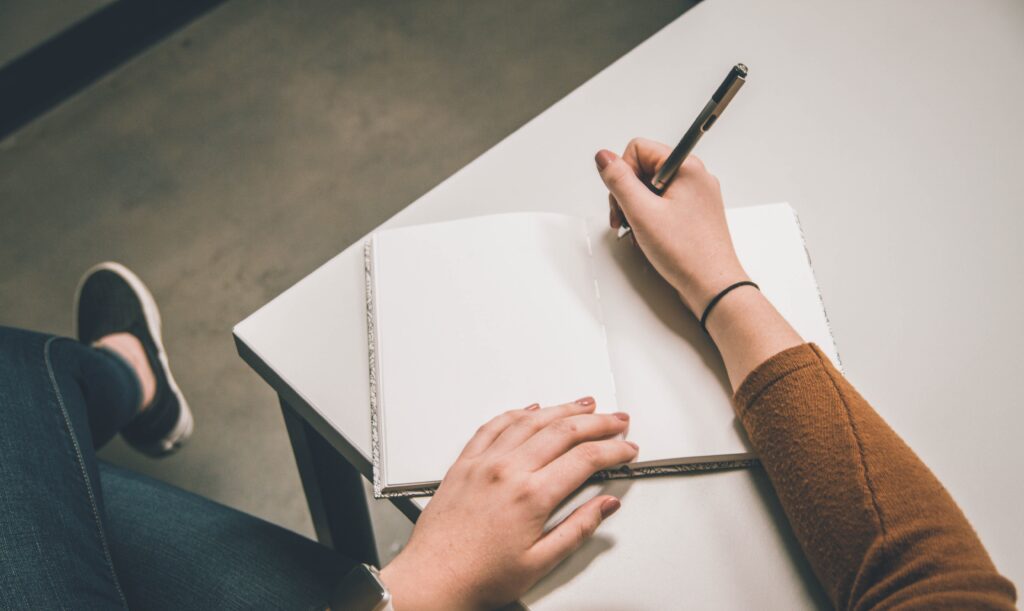 Do you want to experience the nationally lauded liberal arts education at Tufts provides? Are you interested in disciplines like the humanities, pre-med, or the social sciences? If so, the School of Arts & Sciences is likely the best choice for you. The School of Arts & Sciences offers the broadest educational experience at Tufts. It's the best choice for a student who might not know exactly what they want to study.
Alternatively, if you are set on engineering, the School of Engineering is a perfect fit for you. There are sixteen majors under the engineering umbrella, from computer science to biomedical engineering. While lacking the breadth of the School of Arts & Sciences, it offers an in-depth, high-caliber course of study.
Luckily, whichever of the Tufts schools you choose—Arts & Sciences or Engineering—you write the same set of Tufts supplemental essays. From the Tufts website, here are your Tufts essay prompts if you're an applicant for one of these two programs:
Please respond to one of the following three prompts in 200-250 words:
1. It's cool to love learning. What excites your intellectual curiosity and why?
2. How have the environments or experiences of your upbringing—your family, home, neighborhood, or community—shaped the person you are today?
3. Using a specific example or two, tell us about a way that you contributed to building a collaborative and/or inclusive community.
School of Arts & Sciences and School of Engineering: A Closer Look
These Tufts supplemental essays prompts allow for a lot of flexibility in your answer. They also have pretty strict restrictions because of the word limit. It can seem daunting to elaborate on your intellectual curiosity or upbringing in 250 words, but consider it a challenge! Plus, all of these Tufts supplemental essays are very common topics. You'll likely be able to reuse your Tufts supplemental essays and their ideas for another application.
An important thing to remember when drafting your Tufts supplemental essays is that ultimately, these essays are about you. The Tufts admissions committee wants to learn more about who you are and what you value. In light of that, the Tufts supplemental essays ask questions that will help them understand you better as an applicant. Therefore, the best thing you can do when writing your Tufts supplemental essays is to think deeply about yourself and brainstorm.
For School of Arts & Sciences or School of Engineering applicants, the Tufts supplemental essays also include a "why Tufts" essay. The "why Tufts" essay question is a little bit different from other schools: you only have 100 words.
We'll dive deeper into the "why Tufts" essay later in this guide under the "short answer" section. First, let's take a look at the Tufts supplemental essays for the School of the Museum of Fine Arts.
Tufts Essay Prompts: School of the Museum of Fine Arts Essay Prompts
The Tufts supplemental essays are different for applicants for the School of the Museum of Fine Arts, or the SMFA at Tufts. SMFA at Tufts "offers a conceptually rigorous, interdisciplinary visual arts program." If you're applying to the SMFA program, here's the question for your Tufts essay:
Please respond to the following prompt in 200-250 words:
Art has the power to disrupt our preconceptions, shape public discourse, and imagine new ways of being in the world. What are the ideas you'd like to explore in your work?
Of course, applicants to the SMFA program are likely artists or have a strong interest in art. Accordingly, for their Tufts supplemental essays, Tufts is asking these applicants to speak directly to their artistic vision. For students applying to the SMFA program, this question is more tailored to their academic intentions than the previous prompt.
Like with all of the Tufts supplemental essays, there's no right way to answer this question. Instead, use this opportunity to be vulnerable and honest about your ideas and goals as an artist. If you have space, you can tie your intended artistic pursuits to Tufts and the SMFA program. However, keep in mind, you'll write a "why Tufts" essay as part of your Tufts supplemental essays. In that question, you can dive into why Tufts in particular is where you want to grow as an artist.
Your Portfolio and Your Essays
If you're applying to the SMFA, you have more components of your Tufts application than the Tufts supplemental essays. You also need to submit an artistic portfolio. This portfolio comprises 15-20 images of recent work, and/or up to 10 minutes of work like video or audio.
The Tufts portfolio is intended to demonstrate your "conceptual development" as well as your skill. Regardless of what media you submit, consider carefully whether it demonstrates your skill and potential. You should submit something that you feel best represents your skills and experiences with your artistic medium.
Just like your Tufts supplemental essays, this Tufts portfolio is a way for Tufts to get to know you better. Your pieces should not only show skill, but also help the admissions committee better understand you. Choose pieces that you feel represent who you are and what you want to pursue as well as your abilities.
Mentioning your Tufts portfolio
In your Tufts supplemental essays, especially the program-specific question, don't be afraid to reference art in your portfolio. This especially applies if the pieces you submit are representative of a project you plan on expanding upon. They may also show something you've learned as an artist that you plan to carry into your next piece.
Indeed, your Tufts supplemental essays and your portfolio can and should work together to deepen your personal narrative. Remember that your application should build a personal brand that draws a thread through your high school experiences. By the same token, your Tufts portfolio and Tufts supplemental essays together should create a clear, complex picture of you for admissions officers.
Now that we've covered the program-specific Tufts supplemental essays, we'll move into some tips on how to write the best Tufts supplemental essays—including the "why Tufts" essay.
How to "Think Outside the Box" for your Tufts Essay
Tufts receives over 30,000 applicants each year—and the Tufts acceptance rate is only 11%. When writing their Tufts essays, students often wonder: how can I distinguish myself? One way to do this is to get a little creative: think outside the box!
So what does thinking outside of the box mean in terms of writing college essays?
First, think about your topic. The most important thing to consider when deciding on your topic is whether it feels true to who you are. However, there are topics that many students tend to gravitate towards, and sometimes these feel a little overdone. Think sports victories or other extracurricular successes, a relationship with a mentor like a grandparent or parent, or service-based extracurricular activities.
These aren't off the table entirely but should be approached with caution. Ultimately, it's not the topic you write about, but how you write about it. An essay about a meaningful relationship can still be a fantastic essay—if it's focused on your own personal growth. Keep the focus on yourself and how the relationship (or event, or activity) influenced you positively.
Going Even More Outside the Box
Another way to write an attention-grabbing essay is to vary the classic structure and form of your essay. Most students, especially with a word limit as small as 250 words, will write in a fairly straightforward paragraph structure. Many write narratively, starting their essay with an anecdotal hook or incorporating dialogue. Why not change up the structure? Start at the end of your story and write backwards, or write from an unusual perspective.
You could even incorporate non-traditional forms of writing like writing the whole thing in the second person. When drafting Tufts supplemental essays about your upbringing, you might spend most of your essay talking directly to your admissions officer: "You awaken to the sound of your mom banging on your door, the same door in the same room you've woken up in every day since you were born. You open your bleary eyes and take in your faded lilac wallpaper, plastered with Justin Bieber posters and your highest-scoring spelling quizzes from middle school: another morning in Omaha, Nebraska." Now you've got an admissions officer's attention!
To recap: there are many ways to write a college essay. The most important thing to remember is that this essay should tell Tufts something new about you. But even the most overdone topics (upbringing, community, academic pursuits, etc.), offer ways to grab your reader's attention.
Tufts Short Answer Response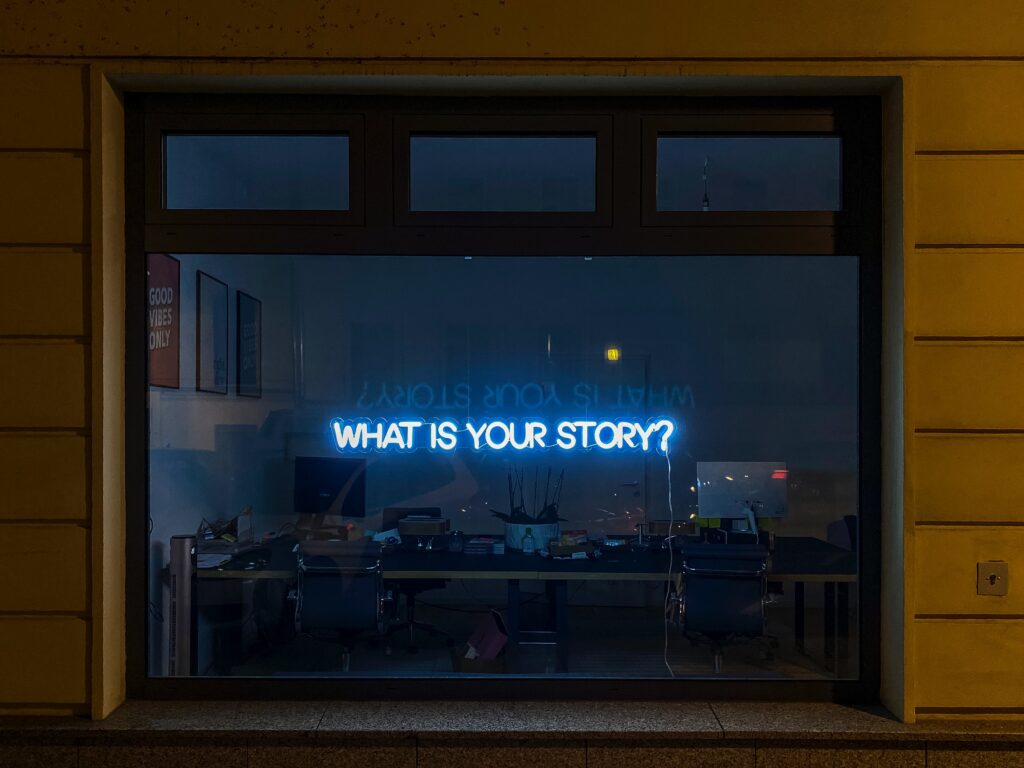 Now we've made it to the highly-anticipated "why Tufts" essay. Tufts has certainly issued a challenge with this "why Tufts" essay question. Most schools provide 250–650 words for this essay. In contrast, Tufts wants you to boil down why you want to attend into a mere sentence.
Here's how Tufts will ask you to answer their "why Tufts" essay on the application:
In addition, we will ask all applicants to complete this sentence in 100 words or less:
"I am applying to Tufts because…"
When writing a "why Tufts" essay, or a "why school" essay in general, it's important to be specific. On their website, Tufts suggest that you look at the Jumbo Magazine, Tufts' student magazine, or student blogs. Even with only 100 words, you should still be as specific about what you want to do at Tufts as possible. That is to say, why do you have to be at Tufts to follow your dreams?
What are you planning to major in, and why? Have you always planned on researching elephants, and are attracted to Tufts because of their beloved mascot Jumbo? Are you a Revolutionary War buff, and can't wait to explore Boston (maybe join a reenactment club)? Whatever you say, no one should read your "why Tufts" essay and mistake it for a "why school" essay for another college.
However, don't confuse being specific about Tufts in your "why Tufts" essay with only talking about Tufts. Your reader wants to know what you'll bring to the campus community, and what kind of Tufts student you'll be. The ideal "why Tufts" essay, and any "why school" essay, combines two answers: why Tufts is right for me, and why I'm right for Tufts. Link your passions and aspirations to opportunities at Tufts.
Since your "why Tufts" essay is only 100 words, you should be concise about why you want to attend Tufts. The beauty of your writing is less important than including as much information here as you can. When you're writing your "why Tufts" essay, don't be afraid to write a longer essay first. Get all your ideas out first, and then condense them into the perfect sentence-long "why Tufts" essay.
If you're still stumped on how to write your "why Tufts" essay, try reading "why school" essays that worked. They may inspire you in your own "why Tufts" essay.
Read on for more advice on writing short responses.
Advice for writing short responses
Up to now, we've covered the Tufts supplemental essays that you'll encounter when building your application. Now, let's talk about more advice for writing short responses. In fact, both of the Tufts essays could be considered short responses, since they are both under 250 words.
Show Them Something New
It must be remembered that short answers, as well as other supplemental essays, should include new information. Your Tufts application will already include a lot of information about you: your GPA, classes, personal statement, and extracurriculars. Don't rehash information available elsewhere without adding depth.
Use these extra supplemental essays to highlight something about you that the Tufts admissions committee otherwise wouldn't know. This doesn't mean you can't elaborate on the information you've already included, like an extracurricular. But in that case, try to focus on a new perspective, or go into further detail. A 50-word description leaves out a lot: how did that extracurricular change you? What will you carry with you from that experience?
Analyze Successful Essays
Another way to prepare is to look at Tufts essays that worked and break them down. Why do you think that the Tufts essays that worked, worked? Was it the structure of the essay, or the prose itself? Was the topic especially unique, or did the applicant just do a great job of making a common topic their own? By reading Tufts essays that worked, or other college essays, you can learn tactics to write your own stellar essay.
You may even read the admissions blog from Tufts, which may yield insights into the admissions process. And of course, since it's written by Tufts students and staff, you'll learn more about Tufts. That could become the inspiration for your own essays.
Just Write!
If you're stuck and can't think of a topic, or know your topic but don't know where to start, try free writing. Sometimes the best way to start writing is, well, to start, without any pressure to write something good or even intelligible. No-stress writing exercises like free writing can help you get those creative juices flowing.
Free writing is for you to get out all your ideas, without editing or stopping. Set a timer for 30 minutes and answer one of the short answer questions. If that's like pulling teeth, you could also make a mind map or do word association to generate ideas. If you can't choose a prompt, or if you have too many topics on your mind, repeat the process as needed. Now that you've got a few pages of brainstorming writing done, review your writing. Find the points that feel important to include in your answers and go from there.
For more detailed advice on how to tackle the Tufts essays, check out this guide on Tufts essays from years past.
How important is my Tufts essay?
Your Tufts essay is only one part of your application. Everything, including your GPA, your letters of recommendation, your personal statement, and your extracurriculars, are considered by Tufts. With that said, the essays are you at your most direct and expressive, so they matter a lot.
Tufts is also test-optional, so if you choose to include SAT / ACT scores, they will be taken into consideration. If you choose not to include test scores, you will not be penalized. However, without test scores, each other part of your application increases in importance—and that includes your essays.
Overall, you should consider your Tufts essays very important parts of your application. You'll never know how exactly the admissions officers weigh your essays in comparison to the other parts of your application. Therefore, you should act as if these essays could make or break your chance of admission to Tufts. College essays should always be taken seriously. Even if they're only 100 words long, each of those 100 words matters.
More key Tufts admissions requirements
What other Tufts admissions requirements should you take into consideration?
Make sure to remember deadlines when you're working on your Tufts application. Tufts has Early Decision I, Early Decision II, and Regular Decision. ED I is due November 1st, and ED II and Regular Decision are both due January 4th.
Should you apply ED or RD to Tufts? That depends on a few factors. First, is Tufts your dream school? If Tufts is your first choice and you're 110% confident of that, you should consider applying ED. If you get into Tufts ED, your enrollment is binding—so you should be confident that Tufts is the school for you.
However, applying early means that you don't have the opportunity to compare financial aid packages from different schools. If financial aid is a significant factor for you and your family you should take that into consideration. Also, applying early isn't a good enough reason to rush your application. If you feel like your application isn't as good as it could be, don't submit it before it's ready.
Tufts Essay – Final Takeaways
Writing college essays can be daunting, and that's true even for short answer essays like the Tufts supplemental essays. The Tufts acceptance rate is 11%, so your essays are crucial to making sure that your application stands out.
Here are some key takeaways to remember when writing your Tufts essays:
Five Tufts Essay Takeaways
1. Every student applying to Tufts must answer two required supplemental essays.
2. The supplemental essays you will answer depend on the program you're applying to. If you're applying to the School of Arts & Sciences or the School of Engineering, you will choose from three prompts. If you're applying to the SMFA at Tufts, you'll answer a different first question than the other applicants.
3. All applicants have to write a "why Tufts" essay. This essay is quite short, at only one sentence.
4. The most important things to remember about writing your Tufts essays are to be honest and specific. Include information that the admissions officer couldn't find anywhere else in your application.
5. Tufts has Early Decision and Regular Decision—do your research to find out which deadline is right for you. Whichever you choose, prepare your essays ahead of time so you have time to write and edit multiple drafts!
We hope that after reading this article on Tufts essays you feel more confident tackling your Tufts app. For more advice on how to get into Tufts, check out our guide!
---

This article was written by advisor, Rachel Kahn. Looking for more admissions support? Click here to schedule a free meeting with one of our Admissions Specialists. During your meeting, our team will discuss your profile and help you find targeted ways to increase your admissions odds at top schools. We'll also answer any questions and discuss how CollegeAdvisor.com can support you in the college application process.