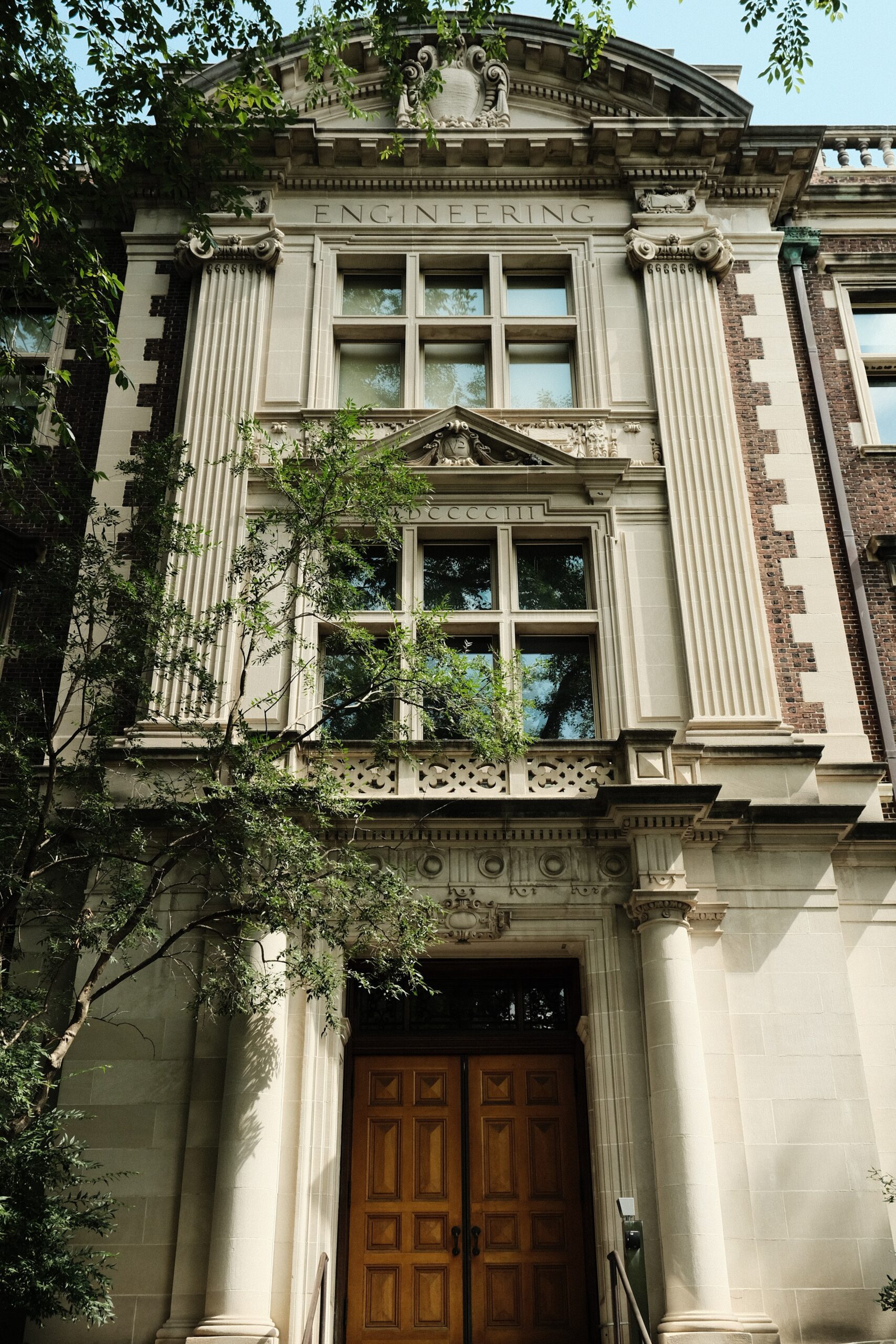 The following University of Pennsylvania essay examples were written by several different authors who were admitted to UPenn. All names have been redacted for anonymity. Please note that CollegeAdvisor.com has shared these essays with admissions officers at University of Pennsylvania in order to deter potential plagiarism.
For more help with your UPenn supplemental essays, check out our 2020-2021 University of Pennsylvania Essay Guide! For more guidance on personal essays and the college application process in general, sign up for a monthly plan to work with an admissions coach 1-on-1.
---
How did you discover your intellectual and academic interests, and how will you explore them at the University of Pennsylvania? Please respond considering the specific undergraduate school you have selected. (300-450 words)
For students applying to the coordinated dual-degree and specialized programs, please answer these questions in regard to your single-degree school choice; your interest in the coordinated dual-degree or specialized program may be addressed through the program-specific essay.
AUTHOR 1
Make no mistake—in my family, Saturday night Scrabble is no slight affair. For the better part of my childhood, I struggled to get the upper hand against my parents' eloquent lexicon. Eventually, I found the solution in a paper by Dutch economist Jacques Polack, the architect of the International Monetary Fund: in it, he outlined how to best leverage the scarcity of the tiles involved, applying economic principles to optimize the otherwise-mundane game. Aside from revamping my Scrabble skills, his research taught me that business economics govern everything from the global economy to a board game.
Gradually, economics also became a cornerstone of my day-to-day life. Now, when my 6:35 AM alarm rings, I consider the Law of Diminishing Marginal Utility before slapping the snooze button — will my nine minutes of fragmented slumber garner more utility than the alternative (a cup of freshly brewed coffee)? In debate rounds, I've found that the root cause of political and social problems can be found by delving into interest rates, quantitative easing, or volatility indices. However, only after working with Congressman DeSaulnier did I realize the far-sweeping effects of economic legislation. One of my most memorable projects — preparing a brief scrutinizing the social, political, and economic effects of H.R. 4674 (the College Affordability Act) — showed that even minor decreases to college tuition tackled cyclical poverty through education, with the resulting butterfly effect benefitting millions. I was hooked. After convincing the Congressman to become a co-author, I aspired to one day use economic and political principles to author similarly innovative policy.
The Business Economics and Public Policy concentration at the Wharton School offers the perfect opportunity to intertwine those passions. I appreciate Wharton's holistic approach to teaching the global economy: courses like Nations, Politics, and Markets cover the big picture of the international markets, while Housing Markets dissects the minutiae of a single industry, isolating areas that need improvement. I also look forward to courses like Professor Eisenhower's Communication and the Presidency — effective communication is still the bridge that turns effective ideas into tangible social change. I hope to put those lessons to use by brainstorming legislation at the Wharton Public Policy Initiative, where I'll have the opportunity to collaborate with a uniquely diverse student body, challenge my preconceptions, and catalyze novel ideas. Clubs like the Penn International Impact Consulting offer the opportunity to collaborate with NGOs an ocean away, simultaneously letting me have a tangible social impact and helping me develop an international network. These four years at Penn will leave me with more than just a degree. From mastering the economics of Scrabble to pioneering solutions to society's most pressing problems, they're the first step to having a global impact.
Why this University of Pennsylvania essay worked, according to an ex admissions officer
This essay is playfully clever. The author begins with a simple game of scrabble but quickly we are transported into economic theory, which they begin to apply to all their daily happenings. The author brings us into a parallel world where everything can be analysed, and potentially solved, in economic terms. They are specific and cite actual laws and cases. We realize that this student lives, eats, and breaths in this economically obsessive universe. This is when the author brings us back to our own campus.
They speak about their own achievements and how they will translate to the community at UPenn. They refers to specific classes, professors, and clubs that are offered at University of Pennsylvania. We can visualize this person on our campus, but they do not leave it there. They wrap up their 4 years at Penn, and by doing this we see a graduate. They then reference how, with these Penn experiences, they can impact the world. It all began with a scrabble game and we are returned to the scrabble table with a clear image of what this student can accomplish with an offer from University of Pennsylvania.
AUTHOR 2
I was eight when my first business idea struck. Each day, classmates would approach me with a string of questions about homework: Is Russia in Europe or Asia? What's the commutative property? How do you spell 'satisfied'? One day, my third-grade self thought, Why not charge a quarter for each answer?
After hearing my proposition, my dad laughed so hard he could barely repeat it to my mom. "She's born for business!" he exclaimed.
His words stuck with me. Years later, those words propelled me to take Wharton's Coursera Marketing class, which left me fascinated by the psychology behind marketing: Why do all the girls at school wear Lululemon leggings when Nike's are cheaper? Why is SmartWorld Coffee right next to Starbucks? Even calculus problems on price optimization made me wonder, How do businesses price their products? As I explored, I uncovered the answers to many of these questions, even making my own findings in product-pricing last year. "Born for business" or not, I realized that I had discovered something I truly loved.
Last July, at Leadership in the Business World (LBW), I not only nurtured my burgeoning passion for business, I also experienced a glimpse of what attending Wharton would be like.
Between case studies, site visits, and discussion-based lectures, LBW embodied the interactive learning culture I thrive in. Analyzing the merits of Google's growing power with Professor McCaffrey challenged my preconceptions of monopolies, and discussions about customer centricity with Professor Fader left me with a new perspective on equity versus efficiency. Everything I learned was both thought-provoking and engaging; I was eager for more.
And I did get more — in the form of hands-on learning. In the first week, I made investments as a venture capitalist in the Startup Game simulation; by the last week, I was pitching a startup to a panel of investors. No matter what it was, I could practice what I had learned in context. I was excited to discover that this reflects Wharton as a whole. When my Teaching Assistant, Mona, described her Management 100 project, I felt a sense of déjà vu: the desire for practical application that motivated her to help local immigrants grow their businesses also guides my own endeavors. For example, after LBW, I applied my knowledge of customer segmentation while establishing a service organization to partner with Key Club. Recognizing that the key psychographic was stay-at-home/team-mom type parents, I quickly attracted 30 dedicated members. In essence, Penn students engage with their education in a way that's directly relevant to the world — a practice that matches my own learning style perfectly.
Furthermore, at Wharton, I can unify my core interests in business and civic engagement. Behavioral Economics — a concentration rarely offered by undergraduate business programs — would deepen my understanding of the human decision-making process, helping me answer questions about everything from athletic wear to coffee. Meanwhile, a secondary concentration in Social Impact and Responsibility would help me approach business problems through a social impact lens. Together, both concentrations would teach me to apply my business acumen toward my love of service.
Beyond the classroom, I hope to join the Social Impact Consulting Group (SIC), where I plan to implement both my Wharton education and my past involvement with nonprofits to help local communities. Over the last few years, I've worked intimately with the local Big Brother/Big Sister chapter, and I would love to use that experience to help the Philadelphia chapter that Penn's SIC Group counsels.
In short, I've fallen in love with Penn in its entirety. Between the strong theme of practical application and the 6AM runs along Spruce Street, the eclectic atmosphere of the Kelly Writers House and the Greek Lady French Toast, Penn is the perfect blend of vitality, collaboration, and interdisciplinary learning. It is this community that I hope to make my home for the next four years.
AUTHOR 3
My first visit to Philadelphia was a unique one. With car keys for the second time, the world at my disposal, and a desire to try a cheesesteak for the first time, I took the two-hour drive to Philly. While I dispensed my entire paycheck throughout the duration of the trip, my only regret remains trying Pat's and Geno's and perhaps also losing my car privilege for three months. In all seriousness, knowing I'd only have time to visit 1-2 places, I decided to do a self-guided tour of Penn, a school I had already researched extensively. Nestled in a bastion of intellectualism, culture, and history in a city I dared to learn so much from stood this behemoth of a school, and it was after this tour that I decided to apply to UPenn's School of Engineering and Applied Sciences.
My experience with engineering began with taking apart my dad's Dell Inspiron desktop. Fascinated by the complex arrangement of the parts and the intricate designs that lined the parts themselves, I was too young to understand what the term "engineering" even encompassed. Engineering to me was not just about building computers, which I'd eventually pursue, but optimization. I was obsessed with choosing graphics cards and CPU's, always pursuing maximum efficiency in terms of size, speed, and price of the final product. Naturally, this kickstarted my journey into circuitry; I still remember by first series circuit. The logic behind the placement of the wires excited me. The troubleshooting required when I wasn't met with success filled me with purpose. Later, the power to utilize my Arduino to power code into my projects rendered my options limitless.
Indeed, my rather bizarre voyage to campus affirmed my intuition that UPenn was the school for me, but it was the substance of my research that confirmed that the SEAS, in particular, was compatible with my academic goals and interests. To my delight, I discovered that as stringent as an electrical engineering degree at Penn would be, I could also apply to earn a minor in Energy and Sustainability. Beginning with the Engineering Probability course (ESE 301), I'd start off learning what I love, combinatorics and advanced topics such as the Bernoulli schema that I am already studying outside of school now. Even more exciting would be the culmination of my entire Penn education during my senior year, when I'd partake in the Senior Design competition. Through this project competition, I'd have the privilege of applying real-world knowledge obtained at Penn by presenting my work to expert judges in my field.
In addition to my passion for electricity and circuitry, I am deeply interested in biomimicry, a field that became the cornerstone of my studies outside of school because of a simple realization: all around me lies genius. Thus biomimicry, the practice of applying designs and process from nature to engineering, one that I'm determined to develop with an Energy and Sustainability minor by applying energy-storing processes of leaves to solar cells—a longstanding point of research outside of school—constantly motivates me. While this aspect of engineering is one that I haven't tangibly sought out in high school through formal clubs or competitions because of my work commitments, my extensive personal studies through books and online resources have instilled in me a desire to explore it further in college. Fascinatingly enough, I'd find a home to do this at Penn, where the engineering blog even has a hashtag for coverage of biomimicry. A few weeks ago, I even bookmarked an article about a student researcher developing a method to render the production of biofuel more efficient by mimicking giant clams, only to later discover that the article was published by UPenn. Ultimately, attending Penn would mean an opportunity to not only learn from the best, but also access resources to better the world around me, following in the footsteps of so many other Penn innovators.
Why this University of Pennsylvania essay worked, according to an ex admissions officer
What I like about this essay is that the author begins with a casual air. We envision a typical high school senior who grabs the car keys and has a day-trip adventure. They are a tourist exploring the very specific cultural highlights of Philly and entering the University of Pennsylvania campus. Almost with this student's first step into the gates, we realize this "typical high school senior" is completely immersed in the world of engineering. They take us from an endearing story of taking apart a family computer as a child to discussions of circuitry, logic, wires, and powercodes.
For most of us, this conversation would go over our heads. However, the story remains clear, and the student's pure love of engineering is unmistakable. This student speaks the engineering language. The author then explains where this passion for engineering will lead them. They let us know what principles they hope to discover next. They mention their goals, their minor, what they will take as a senior (bringing us four years in), and they finish by creating a place for themselves amongst the collection of UPenn innovators that have come before.
There is an energy to this person's essay that suggests pure progression. They will take advantage of every minute on campus. This essay embodies the transformation of a kid with a Philly Cheesesteak to a veritable scholar, and I would be excited to have this transformation evolve on the University of Pennsylvania campus.
AUTHOR 4
3:31 PM: Notebook and camera clutched in each arm, I prowl the streets of Detroit.
3:54 PM: As I find myself hunting along a line of apartments encased by steel-frame construction, I figure it might make for a story. What is going on here?
3:55 PM: I ask an African-American woman who slumps against the charred-brick wall, surrounded by a sea of translucent trash bags. She tells me, and I am horrified.
Horrified to know she was kicked out. Horrified to learn that the developers had doubled the rent, cut the power, harassed her and threatened to burn down her apartment when she fought to stay. Horrified to hear that she hated her dark skin, hated the way she was born.
Horrified, that the Webster Dictionary taught me gentrification means positive change.
While the woman I had encountered was in dire straits, her undoing was the making of me. In talking with her, my eyes were opened to the atrocities that ordinary people live through, and I could no longer sit back and allow them to go unnoticed. As a journalist, I have the ability to give voice to the silenced, to take someone's story and broadcast it over an intercom. That day, I wrote her story in hopes that even one more person might understand her story and learn of the ugly in a word disguised by the good.
Since then, I have strived to reach larger audiences. Through writing articles and meeting with legislators through The Borgen Project, I have continued to immerse myself in poverty matters and deepened my interest in the intersection of Sociology and Economics while growing as a writer. While researching, I find myself investigating urban sprawl or income disparity, and hundreds of questions flood my mind. At Penn, the possibility of pursuing my curiosities are embedded in both the school's academics and geography.
With twofold interests in urban matters, I seek The College's Urban Sociology concentration with an Economic Policy minor; this, I find conducive to exploring both the socio-political and economic nuances of poverty alleviation. Additionally, I am concerned about gentrification, and educating myself on the matter in one of the most gentrified cities in America provides the natural setting for first-hand observation and research. Fairmount, located only two miles outside of Penn, is a neighborhood undergoing excessive black gentrification in Philadelphia. One day, I hope to work alongside mentors such as Dr. Grazian–whose expertise spans both the economic and social dynamics of Philadelphia neighborhoods–and direct a case study detailing effects of Fairmount gentrification. In developing a multifaceted worldview, it is my ideal to pursue my intellectual interests at the University of Pennsylvania, in a place itself as culturally rich as Philadelphia.
AUTHOR 5
The University of Pennsylvania, with its strong emphasis on pre-professional learning is ideal as a learning environment. That focus is what drives many students with an eye to the future. We hope to apply our learning, impact the real world in ways that inspire change.
I find the Cognitive Science program, specifically its concentration in Language and Mind most appealing. As someone who places great emphasis in words, the idea of analyzing the cognitive aspects behind linguistics, whether philosophically, psychologically, or computationally draws upon various fields that showcase various perspectives on the meanings of language. It's fascinating that despite the various languages and cultures there can be a biological scientific breakdown explaining the complex processes underlying syntax and semantics.
I am fascinated with the study of semantics, especially as it relates to both personality and gender. Because the World Well-Being Project touches on the topic of extroversion versus introversion, I would hope to be involved. This topic has interested me since reading Quiet by Susan Cain, which I also wrote about for Teen Line's blogs. The language of both gender and personality are particularly intriguing; research suggests that for males, possessive pronouns are strongly associated with relationships like girlfriend and husband while for females, the nouns existed primarily on their own. List of most used words also differ along personality traits. I wonder why researchers persist in correlating the language to the Big Five Traits (which carry their own significant connotations) rather than to other classificatory systems.
Two other UPenn labs offer me routes to follow my current interests: The Cultural Evolution of Language lab under Dr. Roberts and the Cognition and Development Lab under Dr. Weisberg.
In the last decade, texting lingo has changed the way many speak. I find myself wondering whether spoken language will lose its richness as common vocabulary shortens and simplifies. The idea of experimental semiotics that Dr. Roberts utilizes is fascinating in that we can watch how a newly-created language progresses, thrives, or decays.
The Cognition and Development Lab under Dr. Weisberg, on the other hand, focuses primarily on development, interviewing children and exploring what exactly is going on when they enact pretend stories. I still remember one instance of my five-year-old self playing pretend princess at an after school program; a fifth grader had snapped at me in annoyance to stop using the word "pretend" in our play activity. The next five minutes had me tripping over my own words, finally giving up in frustration when for some reason, I couldn't avoid saying pretend in my games. The rest of the day was spent sitting in a huff in the corner, hugging a pillow. Thinking back, I can't fathom why I enjoyed living in a fantasy. It seems out of character to the Katie today. Discovering how play helps with growth is one of the major questions surrounding the study of children; its effects on cognition could be impactful in parenting theories because fantasy play probably has a significant role in the development of the brain.
While not an academic interest, acapella singing remains intellectually stimulating to me. Joining groups like Pennyo or Pennsori will allow me to practice singing and speaking in Mandarin or Korean. These include musical genres that I have been exploring for several years, allowing me to learn about culturally embedded vehicles for aesthetic language. They will provide me with another way to explore language and culture.
The differences between the word clouds can be read into farther than simply, girls say "I love you" more and guys talk about video games – rather, there are small details that are indicative, whether of true gender differences or cultural norm commonalities. The language of personality, on the other hand brings up questions – why use the Big Five standard over others? The traits are often associated with a strongly positive or negative implication in society – which directly correlates to the words found in the clouds. It would be interesting to analyze social media aspects on neutral traits as well, as shown with the introversion/extroversion in order to find correlations between how language is use and how differently it is processed by personality categorizations like the more detail-oriented versus big idea thinkers.
At Penn, learning and growth happen outside of the classrooms, too. How will you explore the community at Penn? Consider how this community will help shape your perspective and identity, and how your identity and perspective will help shape this community. (150-200 words)
AUTHOR 6
Philadelphia is known as the City of Brotherly Love, and Penn lives up to that ethos. The community there is uniquely supportive, diverse, and vibrant. Having competed as a member of the USA Debate Team, I look forward to bringing my experience to the Penn Debate Society, and hopefully, representing the school at the World University Debating Championships., Beyond competing at tournaments, I appreciate last year's collaboration debate with The Economist and the Bard Prison Initiative; to broaden the team's horizons, I'd love to arrange similar events with other think tanks, nonprofits, or community organizations.
After four years of pick-up basketball at Sycamore Valley Park, I look forward to joining the intramural team, where I'd connect with the Penn community on the court while getting some much-needed practice on my jump shot. To preserve my tradition of attending Friday prayers, I'll join the Muslim Student Association. Both through social gatherings or community work at the Masjid al-Jamia, I'm excited to work with a community of Muslims from around the world. Finally, I hope to join the Penn Student Government–it'd be both a new experience and help me gain experience advocating for the interests of the student body.
AUTHOR 7
Too often, I have found myself walled-in by hard lines and expectations. At school, I belong to multiple circles, but I find myself contributing only a portion of my personality to each. In my community, there is just no all-encompassing space.
Penn makes a family out of us multipotentialites. Penn students refuse to be defined by one thing, a unique culture through which I can thrive as a liberal-arts-focused student enthusiastic about STEM. As a creative writer, I've gravitated towards writing science-fiction, imagining futuristic worlds where people online-shop for faces, or where simulation technology has allowed us to learn history by experiencing it. By writing for t-art, I am afforded the possibility of acting as a liaison between the Humanities and STEM worlds through innovative creative expression. On other days, I see myself merging my skills as an urban sociologist and journalist to report about the surrounding city through The Daily Pennsylvanian. On Mondays and Thursdays, I might find myself playing Mahler with the Penn Symphony Orchestra. Above all, I envision myself strolling through Locust Walk each day, tracing the footsteps of Andrea Mitchell to Elizabeth Banks, chatting with friends about the first presidential debate to the origin of "irregardless."
Why this University of Pennsylvania essay worked, according to an ex admissions officer
This essay is successful because the author clearly starts in a place that is limiting their potential. They are excited and curious to spread their proverbial wings. The author has carefully researched opportunities at UPenn and seamlessly interwoven their own accomplishments and talents, with cited academic and extracurricular UPenn opportunities.
This author creates a very clear image of what type of contributor they will be on our campus. Their interests are diverse and limitless, or so it seems. The author's specificity in mentioning the days the Orchestra plays, the Locust Walk, and past UPenn scholars shows their love for the school. This essay describes a person who is ready to blossom, has intellectual and cultural curiosity, and will add to the community at University of Pennsylvania.
---
These University of Pennsylvania essay examples were compiled by the advising team at CollegeAdvisor.com. If you want to get help writing your University of Pennsylvania essay supplements from CollegeAdvisor.com Admissions Experts, register with CollegeAdvisor.com today.