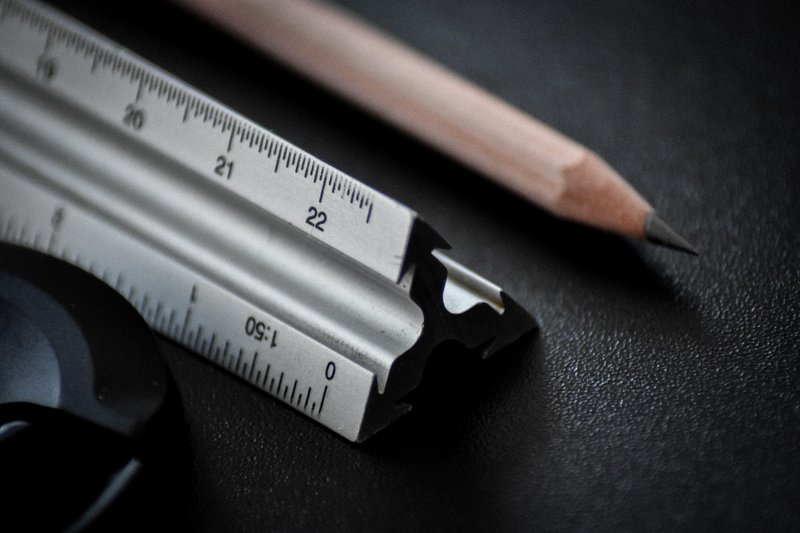 In this article, CollegeAdvisor.com admissions expert and Phillip Hu (MIT '15) shares tips on how to apply to college architecture programs. For more guidance on specialized college programs and the college application process in general, sign up for a monthly plan to work with an admissions coach 1-on-1.
---
If you're anything like me when I was a junior in high school, you probably feel overwhelmed and lost when it comes to preparing for architecture school. What courses and extracurriculars should I do? What should I write my essays about? What's a portfolio?
This post will discuss some strategies to improve your application for some of the top architecture programs, including Cornell and Rice. There is no one right path, but following these tips will help you find your unique voice and highlight your strengths.
This article covers the following:
Courses
Extracurriculars
Preparing your application
Trying to decide what kind of program makes sense for you? See my previous blog post for tips.
Courses
General Coursework
Architects need to demonstrate a strong foundation in writing, visual arts, math, and physics. A lot of strong architecture programs are in competitive schools, like Cornell and Rice. Unlike art schools, you will need a strong academic profile, including good test scores, a high unweighted GPA, and a rigorous course load. That means you should strive to take as many AP courses as you can.
Avoid drafting courses
Avoid taking any kind of drafting class in high school. You should also avoid including architectural drafting work in your application's portfolio. The exception is if you know the teacher is fantastic or it would help you get an architecture internship during high school. Instead, you should consider taking art to improve your portfolio or taking more advanced coursework (such as APs).
Take art
Start this as early as possible! Drawing is one of the most important foundational skills of an architect. You need to show how you can visually communicate your concepts. Freehand drawing will build your understanding of light, color, perspective, and space. If you have a specific interest in other mediums such as painting, photography, sculpture, graphic design, illustration, or fashion design, you should definitely pursue that as well.
Extracurriculars
This might sound counter-intuitive, but you should just do what interests you. When I was applying to college architecture programs, I actually had zero architecture-specific extracurriculars! Whether that's piano, French, art, or swimming, you can probably find a way to connect your passion for anything to a passion for architecture.
To reiterate, you do not need architecture-specific extracurriculars and classes. But for many competitive architecture programs, you do need to find a way to demonstrate your passion or point of view on architecture.
Architecture-related Extracurriculars
Pre College Architecture Programs
One architecture-related EC to prepare you for applications is a summer pre-college architecture program. RISD has a pretty well-known pre-college program. Like all summer college programs, they can be prohibitively expensive (Cornell's program is 9k and RISD exceeds 10k), but some of them offer scholarships. Choose a program that leans more conceptual and best replicates the studio culture.
Habitat for Humanity is another organization that helps you show a commitment to service besides an interest in architecture.
Personal Exploration
There are other creative ways to explore architecture outside of structured extracurriculars. Pursue things in your free time! Read books and listen to podcasts about architecture, such as 99% Invisible. Peruse websites like Curbed, ArchDaily, and CityLab. Look at buildings more closely and try to notice new things about them and ponder, "Why did they design it like this?" Start your own projects, such as exploring woodworking or building a treehouse in your backyard. Whatever it is, working with your hands and creating anything is an excellent option – even coding!
Start something of your own
Lastly, you can always start your own organization if you don't see something in your school or local community. Inspired by the street life of his family's home in Iran, one of my previous students began engaging his neighbors to come up with design solutions to improve the back alleyways. He also organized fellow students and worked with his school district's architects to design a new courtyard for his school.
Internships
Architecture internships are a great introduction to the profession but will likely not help your portfolio. If you can somehow work on more conceptual projects and installations rather than draft details for bathrooms, that would be ideal. Instead, use internships to evaluate whether you still think architecture is the right path.
Also, use the work experience to try to develop a "point of view" on architecture and learn what interests you. You should also get lunch with designers at the firm and learn about their academic and career journey. They can even help give feedback on your portfolio (caution: if they tell you to add more architecture-related pieces, ignore them.)
Other Extracurriculars
Pursue whatever you're passionate about! Just be sure you're passionate about it, and don't just pad your resume. Your other extracurriculars should demonstrate your greatest strengths, such as grit, leadership, teamwork, creativity, problem-solving, or any other personality trait that's important to you.
Consider what traits make for a successful architect and consider how your extracurricular helps demonstrate those traits. For example, robotics could demonstrate creative problem-solving and collaboration. Or theater could demonstrate perseverance, teamwork, and creativity.
Preparing your application for college architecture programs
Applying to college architecture programs generally follow the same process as any other degree. But there are often additional requirements and strategies to consider.
Essays
For your Personal Statement (generally, the 650-word Common App essay), you do not need to write about architecture or why you want to study architecture. Because most schools will have a supplementary architecture-specific essay, you can write about anything, as long as it reveals something deeply personal and important. For personalized feedback on your CommonApp Essay, sign up for a meeting with an expert at CollegeAdvisor.com.
For your Supplementary Architecture-specific Essays, you should clearly demonstrate your "Point of View" or why you love architecture. You should also reflect on how you hope to use and explore architecture. Maybe you're interested in how architecture can create community spaces that promote racial justice. Or how we can design net-zero buildings using recycled materials. Or how algorithms can help us generate innovative structures inspired by fractals. Architects draw inspiration from nature, culture, and society, and you should consider your other interests as you discover your unique voice in architecture.
Whatever you do, make sure you connect it back to how you "experience spaces." Everything we do is shaped by our built spaces – even our natural spaces, like forests. Why do you gravitate towards certain spaces and why are you uncomfortable in others? Did you ever visit a place that shocked you or changed your perspective? Reflecting on these questions is a good start to help you articulate why you love architecture.
College Architecture Portfolio
Some schools require a portfolio, including RISD, Rice, and Cornell. You do not need a portfolio for many great architecture programs, like Virginia Tech, but having one will keep your options more open. Some schools will weigh the portfolio and additional drawing assignments (think of it as a visual essay) heavily, especially art schools like RISD or Cooper Union.
First thing to know is: Avoid including architecture in your architecture portfolio. Instead, you should include visual art (drawing, painting, photography, graphic design, sculpture, woodworking, etc.). This might seem counter-intuitive, but most programs do not want to see a shiny rendering or technical sections and plans from applicants. Rice and Syracuse explicitly state this in their portfolio requirements.
Concepts are generally weighed heavier than technique for most architecture programs. Photorealism is fine, but a great concept and composition are so much more important. I also encourage freehand drawing and drawing from life rather than relying on photo references. And don't underestimate the descriptions – these can be really important since you use this to describe your thought process.
Work with your art teacher to help structure your portfolio. Attend portfolio reviews to get additional feedback. Many of these portfolio reviews are sponsored by universities, so you'll get 1:1 feedback from the school themselves! The Art Prof is a fantastic YouTube channel with portfolio reviews and tutorials that will give you insight into how portfolios are evaluated.
Finally, keep track of each school's portfolio instructions carefully. You don't want any last-minute surprises! Generally, you will then upload it to a platform like SlideRoom.
Interview
Some schools include an alumni interview. I will speak mostly to Cornell's interview in contrast with MIT's interview. Be sure to note if it's a requirement or option.
Cornell's interview is required and carries significant weight. And unlike most alumni interviews, where it's assigned randomly, Cornell's interview will be with someone who studied architecture at Cornell. You are also expected to bring samples of your artwork and talk about the projects with your interviewer.
Here are some tips:
Be prepared to describe your thought process behind the different pieces and answer questions about them.
Create a narrative that ties your portfolio together and demonstrates how it connects to your interest in architecture. To help you feel more prepared, come up with a logical sequence to how you present your projects. Maybe the sequence shows your evolution in design thinking? Or consider showing progress sketches that evolved into a final piece.
And of course, be prepared to answer questions about why you're interested in architecture and specifically at Cornell. Try to build some knowledge around architectural current events and history (what are your thoughts on this year's Pritzker prize winner?). Be able to articulate some of your most admired buildings and architects. And show that you've done your research into Cornell's architecture program and courses.
For a school like MIT, where you are not admitted specifically into the architecture program, you will be assigned a random alumnus who likely did not study architecture. The conversation will be less intensely architecture focused, though you'll discover that middle-aged strangers, especially on long flights, love talking about how appreciating architecture is their hobby. It's okay to nerd out about architecture and anything else you're passionate about, even if the interviewer isn't initially familiar with what you're talking about. But be sure to avoid using too much jargon!
College Architecture Programs: Putting it all together
Your application should demonstrate you as a whole person, beyond your interest in architecture. Through your coursework, extracurriculars, essays, portfolio, and interview, there should be a cohesive narrative behind who you are, what you're passionate about, and why you're interested in architecture.
Need help developing that narrative? Get started with a personal advisor at CollegeAdvisor.com.
---
This informational essay on college architecture programs was written by Phillip Hu, MIT '15. If you want to get help with your college applications from Phillip or other CollegeAdvisor.com Admissions Experts, register with CollegeAdvisor.com today.