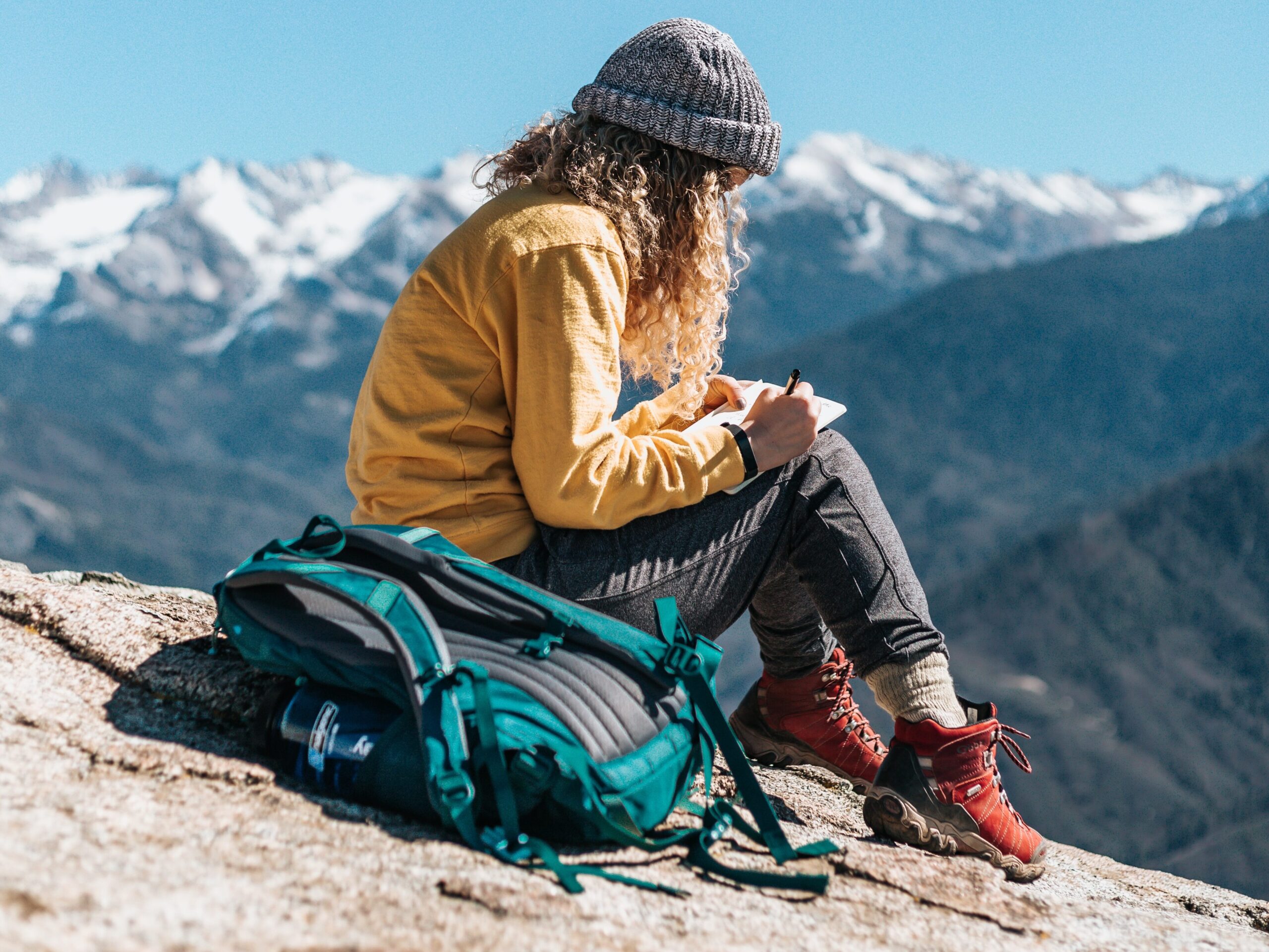 Common App Essay Examples
One of the most important pieces of the college admissions process is the Common App essay, also known as the college essay or the personal statement. By reading Common App essay examples, you can prepare to write your own.
However, what is a personal statement? In a word, a personal statement is an essay you'll write for college. We will learn more about what makes a great personal statement by exploring sample Common App essays. In fact, the best way for students to ace this type of essay is through dissecting Common App essay examples to see what works.
Breaking down the Common App essay
In this article, we'll use Common App essay examples to explore what makes a strong personal statement. We'll break down what makes each of these Common App essay examples successful. That way, you can find inspiration and tools to unlock the best version of your own college entrance essays. We will also provide tips for coming up with college essay ideas and finding a college application essay format that works for your story.
At CollegeAdvisor, our goal is to demystify the college admissions process for all students. As such, we'll also introduce you to many resources about how to write a college essay. Wherever you are in the process of writing your Common App essay, you'll find these Common App essay examples helpful.
What is a Common App essay?
The first step in writing a college essay is understanding the varying types of college essays. When students look up "what is a personal statement?" they are likely to come across many articles about sample Common App essays. Indeed, personal statement sample essays are often the same as Common App essay examples. While there are many other types of college essays, such as supplemental essays, the Common App essay/personal statement is extremely important.
Let's first explore one major question: what is a personal statement?
Whether you are applying to undergrad, grad school, or a scholarship, the personal statement is a general term for an essay that introduces you to admissions officers. As such, personal statement sample essays must tell a unique story about you that conveys who you are. They should showcase your personality traits, values, and personal growth. With this story, you are showing admissions teams what kind of person and community member you will be when you step onto their campus. For this reason, no two personal statement sample essays are identical.
Understanding the Common App essay
Now, let's explore what the Common App essay is. A Common App essay is a personal statement submitted through the Common App. Astoundingly, over 1,000 colleges and universities in the United States use the Common App as an application platform. As a result, when you apply to college, you will almost definitely use the Common App. This is why there are so many Common App essay examples out there.
All Common App essay examples are 250-650 words long. Since students can apply to multiple schools using the Common App, the Common App essay examples we provide were likely submitted to several different colleges. Note how these sample Common App essays are personal to the student but still general enough to work for different schools.
Do all schools require a Common App essay?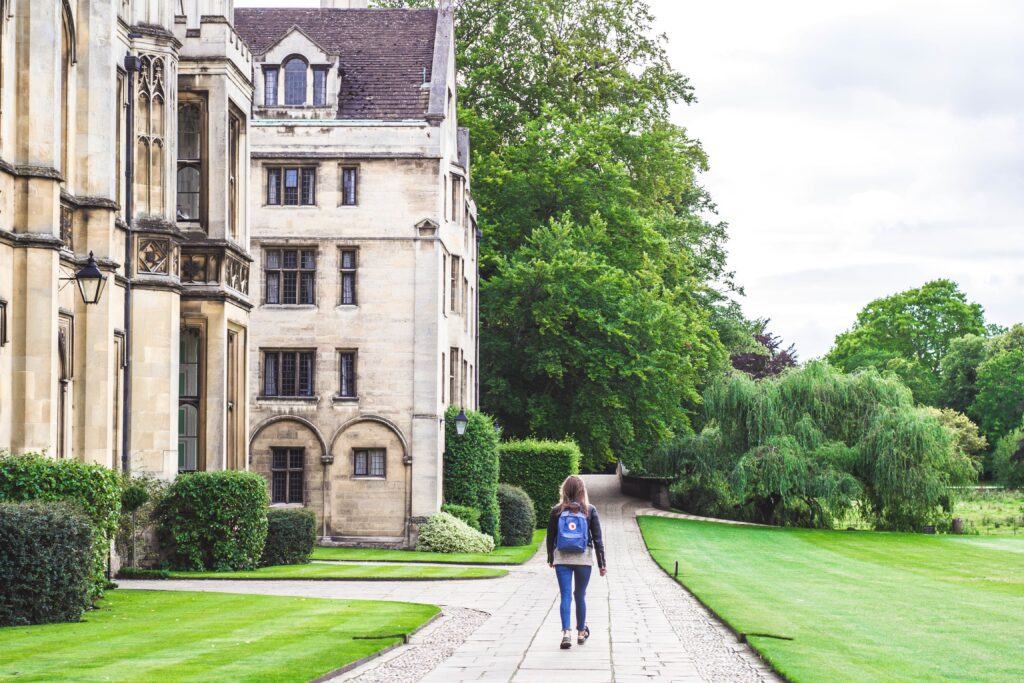 Besides wondering "what is a personal statement?", many students wonder if they need one for every school. As we mentioned, many universities in the U.S. use the Common App. However, the personal statement, also known as the Common App essay, is not required by all schools.
For example, the University of Washington-Seattle does not accept the Common App essay even though students can apply using the Common App. However, the school has different college entrance essay requirements. These appear when you select a school on your Common App portal.
Encouraged but not required
Some schools encourage but do not require students to submit a college entrance essay. For example, Bridgewater State University encourages students to write a college entrance essay, but it's not mandatory. In this case, we still recommend submitting an essay, since every part of an application is a chance to showcase who you are and why you're a compelling candidate.
Furthermore, some schools do not require essays at all. In fact, they won't even read your college entrance essay should you submit one. These schools, one of which is the University of South Florida, rely exclusively on other measures such as grades, test scores, or extracurriculars to make their college admissions decisions.
Though all schools don't require a Common App essay, many do. They also might require supplemental essays. As such, it's important to start preparing your essays early by first reading Common App essay examples. This will help you learn what makes a great college essay.
Common App Essay Prompts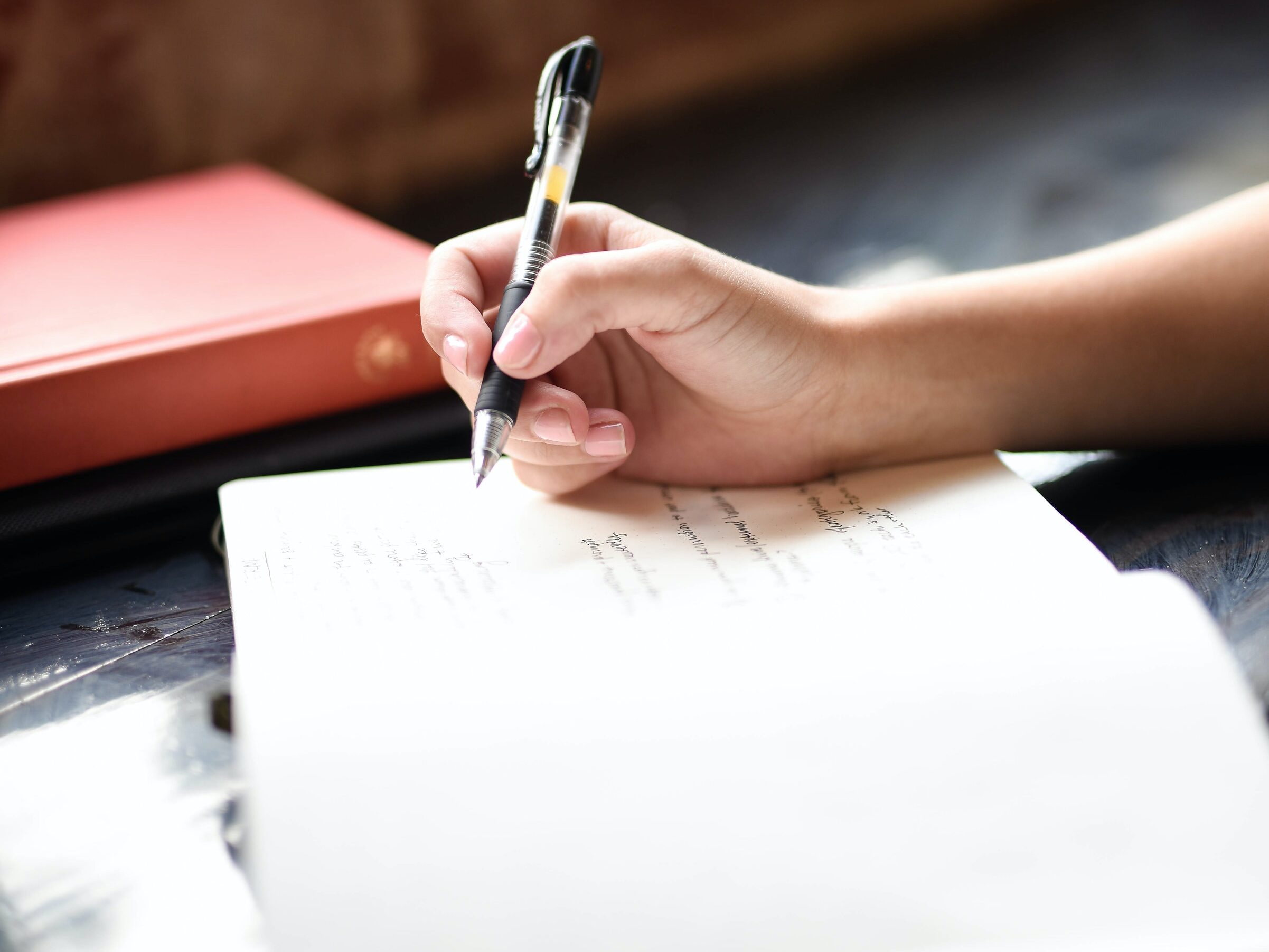 The second question students might ask after "what is a personal statement?" is "what do I write about?"
Luckily, the Common App gives you plenty of college essay ideas through the college essay topics it provides. All of the Common App essay examples we will look at responded to one of the current prompts.
Let's review the seven current prompts that inspired our Common App essay examples:
Current Common App Essay Prompts
1. Some students have a background, identity, interest, or talent that is so meaningful they believe their application would be incomplete without it. If this sounds like you, then please share your story.
2. The lessons we take from obstacles we encounter can be fundamental to later success. Recount a time when you faced a challenge, setback, or failure. How did it affect you, and what did you learn from the experience?
3. Reflect on a time when you questioned or challenged a belief or idea. What prompted your thinking? What was the outcome?
4. Reflect on something that someone has done for you that has made you happy or thankful in a surprising way. How has this gratitude affected or motivated you?
5. Discuss an accomplishment, event, or realization that sparked a period of personal growth and a new understanding of yourself or others.
6. Describe a topic, idea, or concept you find so engaging that it makes you lose all track of time. Why does it captivate you? What or who do you turn to when you want to learn more?
7. Share an essay on any topic of your choice. It can be one you've already written, one that responds to a different prompt, or one of your own design.
When looking at these prompts, you'll note that they are all asking you to be reflective. Indeed, all common app essay examples and college essays that worked involve the student engaging in self-reflection. As such, it matters less what you write about and more what deeper meaning the topic at hand has to you. Successful sample Common App essays demonstrate that the author is a deep thinker.
Choose your own topic
Furthermore, note that prompt #7 allows you to submit an essay on any topic of your choice. So, if none of the first six prompts inspire you, you can focus on another topic of your choice that is meaningful to you.
There is no one-size-fits-all college application essay format. Indeed, all of the Common App essay examples we will explore take different approaches to telling their stories.
As we look at Common App essay examples, take note of how students were self-reflective and demonstrated their unique passion for a topic. We'll dig into how they accomplish this as we review each of these college essays that worked.
How to use these Common App Essay Examples
Before we look at sample Common App essays, let's discuss how you can use these examples of college essays to support you in writing your own.
First, avoid the impulse to compare your life to other students' stories in these Common App essay examples. These sample Common App essays are great tools because of the students' reflections. It truly doesn't matter what you write about so long as you can do it in a meaningful way that shows personal growth and self-awareness. Great personal statement sample essays can be written about the most mundane or common topics. So, don't compare your life experiences with those of other students. Simply add these Common App essay examples to your college essay writing toolbox and understand what works.
Reflect on how you want to tell your story
Secondly, use these Common App essay examples to find inspiration for how you wish to tell your story. Do these Common App essay examples use dialogue that really makes a scene come to life? Maybe a few sample Common App essays discuss topics you hadn't realized you could write about, giving you ideas for new college essay topics. Drawing inspiration from Common App essays that worked is distinct from copying their ideas or language. So, don't try to imitate any of these essays. Rather, use them as a tool to enhance your own unique essays.
Finally, take note of what you learn about the writers of these sample Common App essays. Then, look at yourself through the same lens. What do you want college admission officers to learn about you? Your college entrance essay is your chance to show that.
Common App Essay Examples #1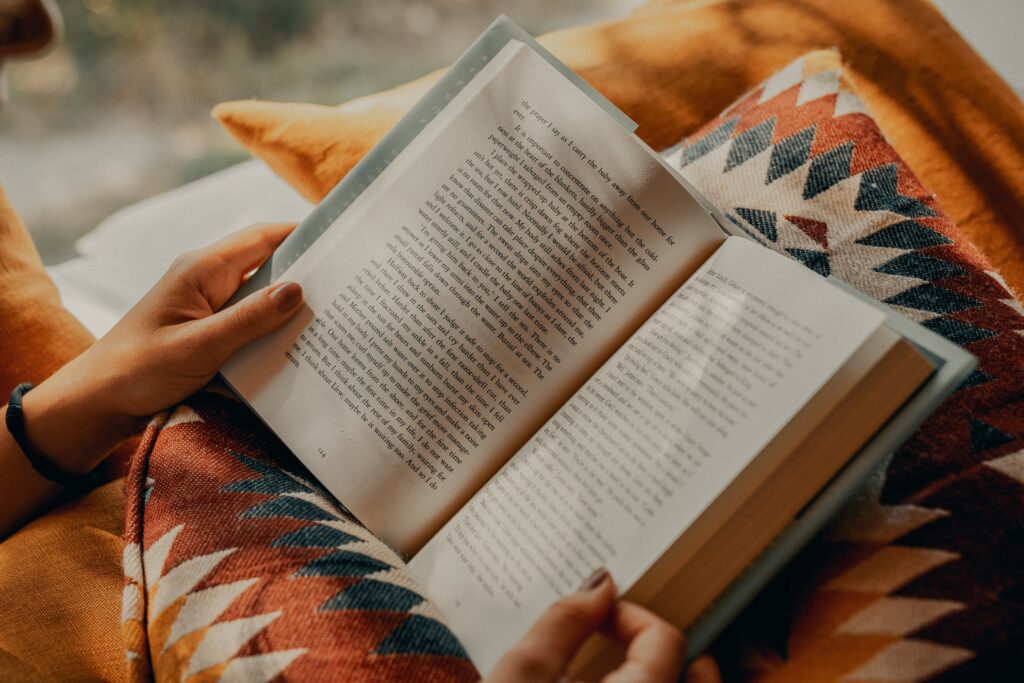 The first of our sample Common App essays discusses a topic that many students might assume is too ordinary: a student's love of books. After reading each of our sample Common App essays, we'll break down what makes them strong Common App essay examples.
Sample Common App Essays #1: Books and Identity
Under the harshly fluorescent lights of an aisle in Walmart, I take position amidst the rows of plastic silverware, paper towels, and household goods while my mother searches for supplies she needs for a Fourth of July party. Neither the faint swells of an outdated and overplayed pop song nor the hustle and bustle of a retail store on a holiday weekend reach my ears because as usual, my nose is buried in a book. My mother calls to me, but her voice barely registers and I ignore her, shifting in the spot I have designated for myself aside the packages of Hefty trash bags on the bottom shelf.
She finally finds me, and I reluctantly tear my concentration away from the page. "I'll just stay here," I say, buying myself precious time in which I can finish the next sentence, paragraph, or chapter of the novel, and I sink contentedly back into a state of mind where I am entirely myself and nothing, not even other customers searching for trash bags, can disturb me.
This memory is not an uncommon one for me. As a child, I could always be found in stores or restaurants with my latest literary pick in hand. I constantly nagged my parents to bring me to the library or bookstore; this was a constant even as I went through "phases" as I grew up, dabbling in music and theater with temporary or half-hearted enthusiasm. Other children dressed up as astronauts or princesses, but I took on roles of different people as I struggled to find myself.
As I grow older and continue to explore different interests, my love for reading has sparked my intellectual curiosity and taught me valuable life lessons. Reading was an escape during a time when I didn't quite know who I wanted to be. Now it marks the cornerstone of who I've become. I've read just as many books about fictional villains and heroes as those about regular people who face the same struggles I do. For me, it's these kinds of books, stories of people not so different than myself, that have changed and defined my outlook on life.
One such book is I'll Give You the Sun by Jandy Nelson, a story of twins and their difficulty finding their own identity in a world where they are bound together. Noah, one of the twins, describes how he feels he is always "undercover." He says, "'Maybe a person is just made up of a lot of people. Maybe we're accumulating these new selves all the time. Hauling them in as we make choices, good and bad, as we screw up, […] grow, dive into the world.'" I was unable to realize a person could be defined by multiple aspects of himself.
My tendency to try to fit into a specific role proved to be unsuccessful, but one of my different "selves" was always a part of me, even when taking on the role of someone I didn't want to be. A love for reading is not a temporary persona I put on to appease parents, friends, or college admissions officers. The reader of a story has an unique perspective of the mind of a character. Because of this, I have realized the true depth and intricacy every person and situation can hold.
I struggled with defining my own identity, with labeling who I was, but now I know every person is much too complex to be defined by a label as simplistic as "athlete" or "musician." So although it might be assumed that an individual pursuing an engineering degree does not enjoy reading, I am grateful for my love of books, as it is with this passion that I find myself ready to "dive into the world."
Why this essay worked
As we mentioned earlier, it may feel difficult to come up with college essay ideas. This student chose a topic that some might consider mundane— their love of reading. However, the student is successful because they show how reading has been a critical part of their identity and personal development.
In this essay, the student tells us how reading was an escape from the pressure she felt to define who she was. Later, reading became an integral part of her identity as a learner intrigued by stories. Given that the student plans to major in engineering, this fact adds depth and intrigue to the student's personal brand. A college admissions officer would find this student an appealing candidate because they will likely be engaged and passionate. Through this example, we see that any topic can be a successful one if it is important to the reader and connects to a core aspect of their identity.
Lastly, as we see in many great examples of college essays, this student includes many details. They even reference dialogue from a favorite book, further illustrating their love of reading.
Now, let's look at a very different college application essay format in the second of our Common App Essay examples.
Sample Common App Essay #2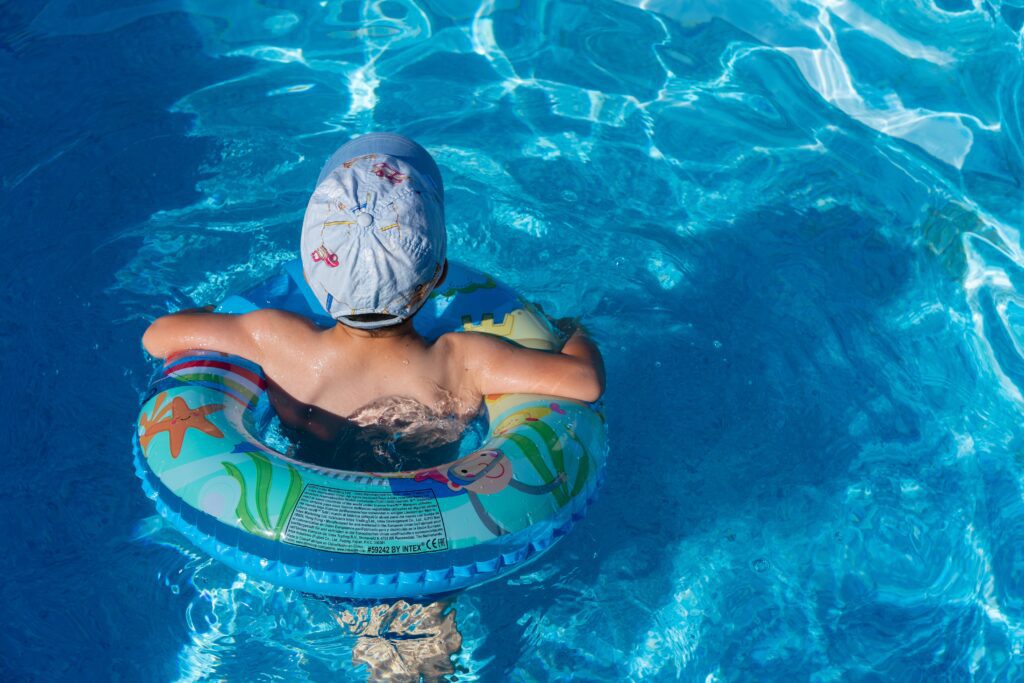 The second of our Common App essay examples takes the unique—and potentially challenging—approach of talking about another person. In this essay, the author describes her relationship with Sophia, a child with special needs that she meets while volunteering.
The author's essay is in response to prompt #3 of the Common App essay prompts:
Reflect on a time when you questioned or challenged a belief or idea. What prompted your thinking? What was the outcome?
Not many Common App essay examples respond to this prompt. Let's see how this student tackles it.
Common App Essay #2: Challenging Bias about Ability
I see Sophia and wave, laughing at her leaps of excitement that brighten my day. Sophia grins up at me, pointing at her two missing front teeth, and I marvel at how grown-up she is becoming. Deciding to capitalize on her boundless exuberance, I suggest we work on her backstroke, her least favorite. Sensing her reluctance to lie flat on the water, I point out the purple monkey and the giraffe on the ceiling, coaxing her to relax on her back and practice a few kicks. I know that with this distraction, she will slowly uncoil her arms from my waist, gaining the confidence to float on her own. Beaming, I praise her courage, offering a congratulatory high-five. Proud of today's improvements, I hand her the dreaded kickboard. Sophia's dimples vanish as she vigorously shakes her head, inching away from the terrifying aqua board.
Recognizing this fear, I remember a trick she loved from the previous lesson. I promise to teach her how to do an under-water handstand, and in response, she tentatively grasps the board with one hand, while clinging to me with the other. I then challenge her to splash me as hard as she can with powerful freestyle kicks, and laugh as my face is soon drenched with water. Clapping, I marvel at her ability to propel herself without any assistance, and to celebrate, we belt out "Let It Go" from Frozen together. My giggles vanish and my heart aches as she begins to recollect the long needles from her latest hospital visit, but I am amazed to see that her laugh never ceases.
Sophia has special needs. Despite her mental challenges, her bubbly and infectious personality never fails to be an uplifting inspiration. I marvel at how this 10-year-old has learned to fully appreciate the life she has been given and cherish each precious moment. In and out of surgeries, hospitals, and clinics, she still exhibits an unparalleled enthusiasm for life.
Sophia's determination coupled with her bright personality inspires me to embrace optimism in my life. I am passionate about enabling Sophia to break down any perceived obstacles and stereotypes in front of her and lead an active life, just like any other child. Though I go in each week as the teacher, I leave having been her student. Each evening after volunteering, I would lie awake, tossing and turning, wondering how I could do more for Sophia. Prior to volunteering, I often took for granted that I have sports and activity programs readily available. But with far more athletes than coaches in the program, why did more of my peers not volunteer? Why did more people not know about the special gifts people with disabilities radiate?
Yearning to share my experience with others, I founded a club at my school called HandiCapable, encouraging my peers to volunteer with people who have special needs through sports mentoring. I hope to encourage my school community to see that people with mental disabilities are people first, facing challenges like us all. I fought to change an underlying culture where people with intellectual disabilities are mocked or misunderstood in today's society by spearheading a campaign to eliminate the word "retarded." Breaking away from using hurtful and derogatory colloquialisms is the first step towards understanding and compassion, altering the way we think, speak, and ultimately act.
Sophia has taught me that nothing is insurmountable if you have courage, foresight and above all, a positive attitude. She has driven me to be more accepting of people who may seem initially quite different, but face challenges like I do. She has inspired me to be more appreciative of uniqueness, because everyone has an individual personality and perspective from which I can learn. Sophia has changed how I view the world.
What makes this a successful essay?
Writing about another person when applying to college can be tricky. Many sample Common App essays write so much about the other person that they forget to center the author. However, in this essay, the author demonstrates the impact that Sophia had on her, centering her own experiences. In doing so, it highlights how Sophia taught the author to face challenges with joy and courage. 
The student also answers the prompt fully and in detail. Specifically, the writer discusses how her experience with Sophia led her to challenge ableist thought. Moreover, the author tells the reader how her inspiration led her to create a club at her school. By doing this, she demonstrates her own leadership skills and activist mindset. In short, we learn a lot about the author even though this essay is about someone who inspired her.
For our third sample, we'll give into the challenging world of Common App essay examples that talk about sports.
Personal Statement Sample Essay #3 Many examples of college essays talk about a sport that a student has played for a long time. Writing about this topic can be difficult. At times, students spend too much time talking about the details of the sport rather than their experiences. 
In the third of our sample Common App essays, the author shows us how her relationship to gymnastics changes over her lifetime. In doing so, she reveals a lot about her character. Let's take a look:
Personal Statement Sample Essays #3: Perseverance and Commitment through Gymnastics
Gymnastics has always been a part of my life and has shaped who I am today. Without gymnastics I would not have the same determined mindset, competitive nature, and appreciation of a team. If I were to neglect sharing this aspect of my life, my application would truly be incomplete.
When I was two years old, my parents enrolled me in the Parent-and-Me program at Countryside Gymnastics. At six, I became part of the pre-team program, Dynamos, and was placed in the compulsory team at age seven. As a compulsory, I struggled to be as good as my teammates. This struggle caused frustration which evolved into determination and a competitive nature. Throughout the rest of my compulsory years, I gradually improved but still felt as though I were stuck. I knew I had to "up my game."
The optional levels, 7 and up, brought a new factor—fear. Even though this fear did hold me back at times, I did not let it keep me from achieving my goals. Gymnastics is also extremely tough on the body. Once I entered the optional level of gymnastics, I trained at least 20 hours a week and endured the aches and pains that came along with it. However, I did not let these pains defeat me. When I reached level 9, I began to experience severe back pain, which a spine specialist diagnosed as a subcutaneous lipoma. Although the physician highly recommended I stop training to avoid complications later in life, I was too committed to stop the sport. I let my desire push me through the pain, and I had a successful competition season, qualifying for the Region 8 Regional Competition in Jackson, Mississippi.
During summer training in 2013, I worked as hard as possible to reach level 10, with the back pain progressively worsening. Once my pain peaked, my coach told me it may be time to "hang it up." I could either quit or repeat level 9 with minimal training. Ultimately, the choice was mine. To prove I was capable of reaching level 10 and to support my team, I continued to train on a vigorous schedule. At level 10, I am the highest level gymnast at Countryside Gymnastics and am determined to have an exceptional competition season.
This determination and competitiveness that pushes me to accomplish my goals in gymnastics also exists in my current scholastics—the health sciences, which will ultimately prepare me for my future in pediatric medicine. Without the desire to be the best I can be, I might not have achieved success throughout my high school years.
Why this essay worked
Some sample Common App essays that write about sports focus too heavily on the sport. In doing so, they fail to tell us much about the author. However, colleges want to know about you!
This author writes about what gymnastics has meant to her throughout her life. This gives us a window into how she thinks, what she fears, and how she handles challenges. Through describing how she pushed forward when faced with injuries or fear, she shows us how she will succeed in college and in life.
Common App Essay Examples #4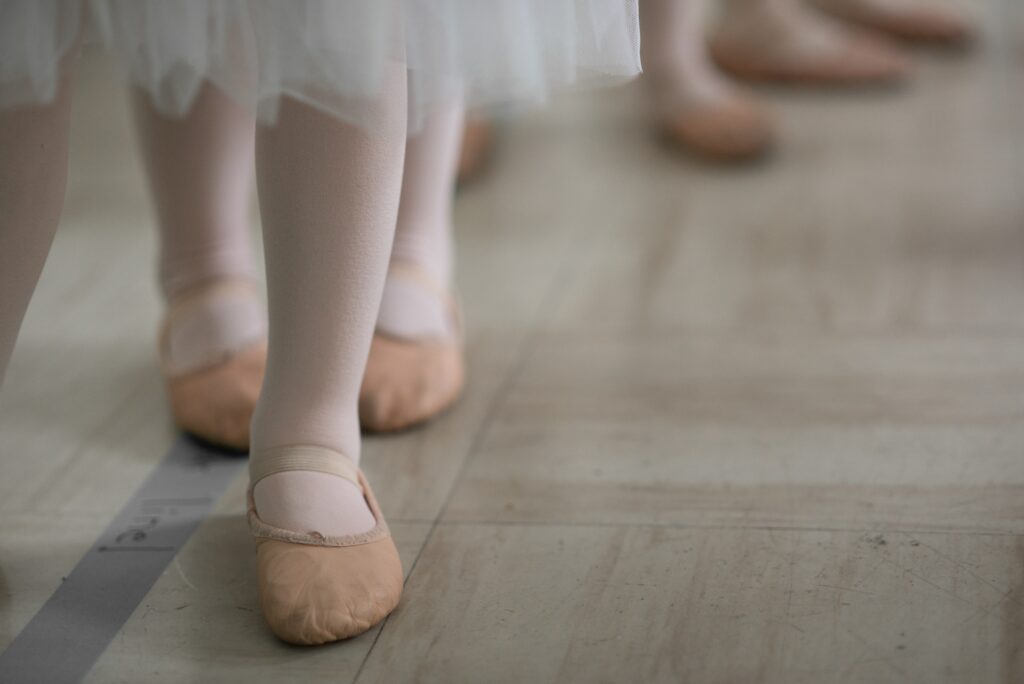 Many Common App essay examples attempt to subtly weave in achievements. However, in the fourth of our sample Common App essays, the author takes a bold move. This essay talks about how the author handles failure, revealing critical details about their character. Some might assume that successful Common App essay examples need to focus on "successes," not failures. However, this essay shows how failure can be a good essay topic choice—if you address it the right way.
Let's see how one student skillfully tackles the topic of failure.
Sample Common App Essays #4: A New Perspective on Failure
Stretching my ankle against the theraband, my pre-pointe teacher hands out evaluations, determining who will move up to pointe shoes. The TheraBand, worn from months of strengthening in hopes of earning pointe shoes, snaps as I eagerly grab my evaluation. Dumbfounded, I wonder how all my friends were advancing to pointe while I wasn't. Maybe my body is not built for ballet, I conceded.
A year later, the server on the other side of the net serves the ball with a loud smack. The ball hurdles towards me in seemingly slow motion. Other players yell my name, encouraging me. I need to pass the ball, or else I won't make the middle school volleyball team. Positioning myself, I bend my knees, and… I hit it out of the court.
Defeated, I accept the rejection with the mindset that my lack of athleticism is permanent.
The following fall, walking out of the audition room and having made it successfully past the first round, I was dizzy and elated. Moments prior, I perfectly performed an excerpt from a piece I prepared for 3 months and was about to play yet another excerpt, which would determine whether I would make the district honors band. Breathing rhythmically, my fingers glide over the familiar scales, my heart thumps the beat of the piece, and I triumph in my second successful audition of the evening. The results the next day were disappointing. I thought about how my mother is tone deaf, and decided that was the reason I would never be successful in my musical aspirations.
Regarding my failures as something out of my control was a recurring theme in my life. Reflecting on past experiences, I am not sure when the thought that my abilities were unchangeable began to prevail. However, I am aware of when the toxic mindset began to change.
For years, I had marveled at long distance runners. Their athleticism and ability to persistently push onwards in a race was something I lacked in my life and simultaneously desired. Spring of my freshman year of high school, I decided I wanted to join the Cross-Country team. However, joining a sport in high school tended to be very difficult, due to the fact current players had already been participating for years prior. Despite anxiety about possibly "failing" at something again, I tried anyways. After careful research and planning, I set a schedule of running and cross training six days a week. Beginning in March, I developed the capability to keep up with experienced teammates by the time the pre-season began in June. With determination, I trained myself from a 12-minute mile runner to a 7-minute mile runner and a competitive Cross-Country athlete.
For the first time, I realized something: Failure does not define me. Instead, it drives me to succeed.
Having previously believed negative qualities cannot be changed, self-training for a sport revealed situations are not permanent. Whatever I lack in inherent talent can always be made up for in hard work and strategic planning. Innately, I am self-motivated and resilient. Once I realized this, obtaining my goals was a possibility, and eventually, a reality.
Because of my newfound self-awareness, pursuing goals is efficient and organized, and often produces favorable results. I no longer believe traits, such as my body type or genetic predisposition for music, restrict my ability to achieve. Instead, they are simply obstacles to be overcome.
Letting shortcomings or events define my future or limit my aspirations is a thing of the past. What truly defines me is my ability to push past rejection and continually better myself – no matter what version of myself I am at the moment.
Why did this essay work well?
One approach that successful personal statement sample essays could take is focusing on an unexpected topic. Throughout this essay, the author plays with the idea of failure. They introduce us to many specific moments in life when they have failed.
As the essay moves forward, the author's perspective on failure shifts. They learn that through their failures, they can identify ways to improve. They also realize that their own perceptions of their abilities shape how they set goals and whether they achieve them. Essentially, this student tells us through stories how they have developed a growth mindset. This is something that college admissions officers highly value in applicants.
The best Common App essay examples showcase traits that are both true to the author and appealing to colleges. Think about how to do this as you craft your own essays.
Sample Common App Essay #5
Personal statement sample examples are incredibly personal, and this next example is no different. Here, we'll learn about a tradition that the author values deeply—spending Saturday mornings with family.
Common App Essays that Worked #5: Family Values
I relish Saturday mornings. After a long week of rushed early mornings and drawn-out nights filled with studying, Saturday is the reward. My eyes open at my own pace. Weekdays, I awaken at 6:45 a.m. to the harsh sound of my cell phone alarm or my mom calling through my bedroom door. But not on Saturday, on that day, I rise to the sound of birds chirping or my dad moving around downstairs. Stretching for a long moment, I just enjoy staring at the ceiling. I am content after an extra hour and half of sleep.
Slowly, I leave my warm bed, throw on a comfy sweater and place my glasses on my head. It's a welcome change from my weekday routine. I do not miss forcing my sleepy body out of bed, slipping into my itchy uniform, or forcing contacts into my tired eyes. When I make my way down the steps I am greeted by my dad reading the newspaper in his favorite leather armchair rather than my full backpack in the foyer.
These relaxing mornings offer me a much-needed break. For once, I'm not rushing off to school or soccer practice. Any essays I need to write or physics tests I must study for can wait a while.
I take the time to just sit on the couch and read a book or watch TV. I can do everything I want or do nothing at all.
However, the true highlights of these mornings occur when I am sitting at the kitchen table with my crossword puzzle and pencil on my right and my breakfast plate and hot mug of tea on my left. Between bites of pancake, I share tricky crossword clues with my family. My mom looks up from the sports section to carefully consider the hint and my sisters bombard me with suggestions but it's usually my dad, standing over the griddle flipping pancakes, who calls out the correct answer. As I find contentment in a meal, the Puzzles and Games section of the Philadelphia Inquirer, and the company of my family, I realize that it truly is the little things in life that mean the most.
I appreciate my dad who works long hours but still gets up to cook a big weekend breakfast for my family and the way that he serves me tea in my mom's white college mug because he knows it's my favorite. My sisters' and I laugh playfully as we compete over who's the strongest and tease me because I'm the weakest. I shake my head and smile at my mom who insists that she can eat three pieces of French Toast even though we all know she'll barely finish two. To someone else, lazy Saturdays and family breakfasts may appear so routine, so insignificant. But to me, these moments are perfect.
Why this essay worked
This essay proves that sample Common App essays that worked don't have to be about a huge life event. In fact, this student is writing about the most common aspects of everyday life: spending time with family. However, the way the student writes about their family demonstrates a lot about the student's character. We learn that this student values the little things in life and cares deeply for others. 
Secondly, by using specific details, from crossword puzzles to coffee mugs, this essay highlights the author's love for their family. This student masters the age-old writing advice of "show, don't tell." This approach keeps Common App essay examples intriguing and fun to read. 
Personal Statement Sample Essay #6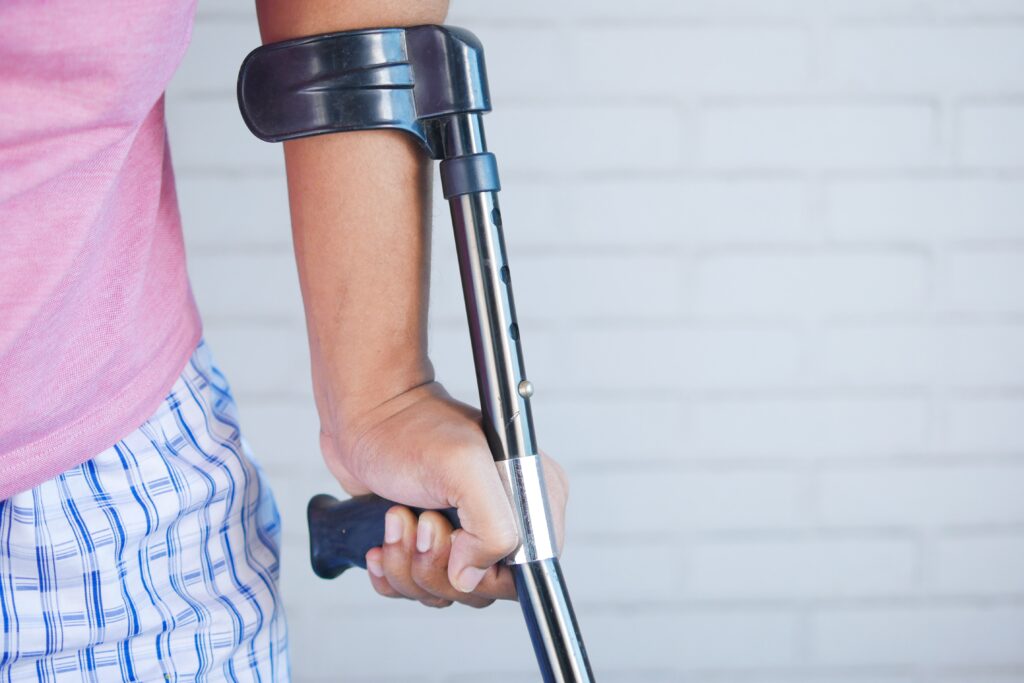 There isn't one successful college application essay format or topic. However, writing about a pivotal moment in one's life can lead to a very compelling story. Though it can be difficult, this student chooses to be vulnerable about how a catastrophic injury changed their life.
Common App Essay Examples #6: Lessons from an Injury
When I finally woke for the first time in three days, I could feel needles dancing up and down my legs where there were none, and when the doctor asked me to wiggle my toes, there was not even a flicker. Regarding my condition, the doctor told me, "Your skiing accident has left you paralyzed. Permanently."
In Korea, where I was born, a disability is considered very shameful. Many see people with disabilities as aliens of society. People with disabilities in Asian countries rarely leave the house due to the inaccessible nature of the society and the unbearable piercing stares of the surrounding community members. Seeing this as my only possible life in a wheelchair, the people closest to me repeatedly etched into my brain that without the use of my legs, I could never be successful or happy–a forever pitied human being.
As my church and family members visited me after my injury and saw me in the wheelchair, they reacted in shock, saying, "I'm sorry. I really hope you walk again." As they tried to console me, I could feel their deep pity. Before even asking if I was okay, or how I was doing, my immobile legs had already drawn in their minds a picture of my bleak future.
As apologies and condolences were continuously thrown at me, I started to believe that everyone was right. Maybe I was just a burden. Maybe I would not ever be happy. Enveloped in a façade of darkness, for so many days, I merely sat in bed begging my legs to move again.
I would be lying if I claimed I suddenly woke up one day and was completely happy again. But through weeks and months, I started to discover that if I continued to look to my surroundings for motivation or support, I would not find it. To everyone else, my church members, my family, I had just become "that girl in the wheelchair." But I knew I could not just give up on my aspirations or conform to the definitions that I had been labeled with due to one physical attribute.
Through my experiences after my injury, I started to notice so much, especially the lack of diversity in the workplace, and the support that this fact gave to existing societal stereotypes. I started to wonder, how would my experience after my accident have changed, or how much encouragement would I have received if I saw a doctor, teacher, nurse, that had the same abilities as I did? Motivated, I began to involve myself more, and started to work harder academically, so that one day, through my life, I can become this strength and encouragement for someone else.
Many people, seeing me driving, or even just sitting at the movie theater, come up to me and tell me that I'm an inspiration. They tell me how amazing I am for just having gotten dressed in the morning and leaving the house. Honestly, these actions should not be considered inspiring. I'm just living my life. But because of the many prejudiced opinions towards the disability community, opinions that I too once held, the fact that a person in a wheelchair can complete even just everyday activities is considered a great feat.
Someday, I want to be someone that inspires, not because I can get dressed or talk for myself, but because I have really accomplished something that significantly influences the world.
Yes, there are times when I wish I could just get up and walk. However, these moments are temporary and trifling. It scares me to think that without the occurrence of my accident, I may have remained living with the traditional and well-known biases regarding disability and other differences that exist in society. Then, I may have been a true pitiful character.
Today, I am Korean and still, a person with a disability. But I am proud.
Why this essay worked
A common assumption is that college essays that worked simply highlight a major hardship or tragic life event. However, this is simply not true. Common App essay examples about hardships are successful only if they show how the author grew from an experience.
In this essay, the student shares how their skiing accident changed the way they were treated, thereby changing how they viewed themselves. Rather than feeling pitiful or less-than, this student discovered a newfound determination to positively influence the world. Their perseverance is seen not only in surviving an accident, but in overcoming the limitations society places on people with disabilities. 
Common App Essay Examples #7
Many powerful sample Common App essays tap into core aspects of the human experience. This often includes how we navigate our identities– especially in an ever-globalizing world. The following example of Common App essays that worked tackles that topic with grace.  
Sample Personal Statement #7: Embracing Heritage, Integrating Identity
"For sale: baby shoes, never worn."
Six words. Six words were all it took for Ernest Hemingway to embody the sorrow of a family after losing a child. It seems almost impossible to so elegantly summarize a life in six words.
I received this seemingly impossible assignment in AP Language a year ago. How could I encapsulate my seventeen years of life into six words? Would those words sound funny, poignant, dark? I reflected on important moments that shaped me as a person to answer my questions.
I reminisced about my early years: two loving parents and a playful younger sister. During those years, my parents instilled in me their most important values: meaningful academic pursuit, following our Indian traditions, and preserving cultural heritage.
I remembered the first time I faced the struggle that would tear me apart for the next twelve years: values ingrained in me as a child versus values my friends and the society around me possessed. As I grew older, I learned just how different my friends' values were from mine.
Throughout my middle school and freshman years, I had two sets of friends: my school friends and my travel basketball friends. The former focused on social status rather than academics; the latter focused on athletics rather than academics. To fit in, I created another persona for myself: someone who focused singularly on social status and athletics. This decision to change my personality based on my surroundings cost me my drive for academic pursuit, and I threw away educational opportunities. I lost sight of who I was and what held true meaning for me.
At that time, my six words would've been: "Flip a coin, American or Indian." For the next two years, I lived by that mantra.
My struggle with balancing the two-sided coin ended in tenth grade by a chance conversation with a cousin in India. As she described her social struggles and their limiting effects on her educational opportunities, I realized how fortunate I was to be in the U.S. I held my destiny in my hands; all I had to do was to reshape my mind. The dissonance created by compartmentalizing my two important sides prevented me from moving forward, and I had to bridge the distance I had created between my Indian heritage and living as an American.
I embraced my cultural heritage by immersing myself into Bharatanatyam, an Indian classical dance, and passionately committing to it by completing a rigorous 3-year Certificate Course with Alagappa University of Performing Arts. In order to share my art with the community, I performed for neurologically challenged senior citizens residing in assisted living homes. Through this service, I was able to spread joy and culture amongst my American community, helping me bridge my cultural gap.
Additionally, my upbringing had been focused on science with an expectation that my career would be in the medical field. Eventually, I developed an affinity toward science. Growing up, I was exposed to the American ideal that I can shape my own opportunities, pursue whichever career I desired, and just follow my heart. I found myself naturally attracted to journalism, and following my heart I ventured into journalism.
Still, a key part of me was missing, and I found it only after conversing with my journalism teacher. She was describing an article by Helen Pearson, renowned science journalist, when it hit me: this is what I wanted to do. Science journalism was the product of my Indian upbringing and go-getter American attitude. That cathartic conversation is all that was needed to find the perfect career path for me.
My cultural confusion turned out to be the springboard I needed for discovering balance, finding a potential career, arming me with rich life experiences, and allowing me to write the six words that transformed my life and that I still stand by:
"Shape my mind, shape my destiny."
What makes this essay great?
For students coming from multiple cultures or marginalized identities, writing a personal statement can be a healing form of self-reflection. Indeed, many successful Common App essay examples touch on this topic. However, as always, writing about it with intention and care is ultimately what makes these personal statement sample essays work.
As an Indian-American, this student feels torn between connecting to their Indian heritage and integrating within their American community. They overcome this inner conflict by reframing how they view their identity, rejecting the either-or paradox they felt caught in. They even intentionally immerse themself in their Indian culture and share it with others through volunteer work. From their reflection, they discover how science journalism could be a career that merges all parts of their identity.
Compelling Common App essay examples are written engagingly. This author hooks us from the start of their essay with an intriguing quote that immediately catches the reader's attention. They also bring that hook back to show us how changing their mindset allowed them to overcome their inner conflict.
Our next example of Common App essays that worked brings together two topics that the author feels passionate about. In doing so, the author doubles their ways to showcase who they are. 
Sample Common App Essay #8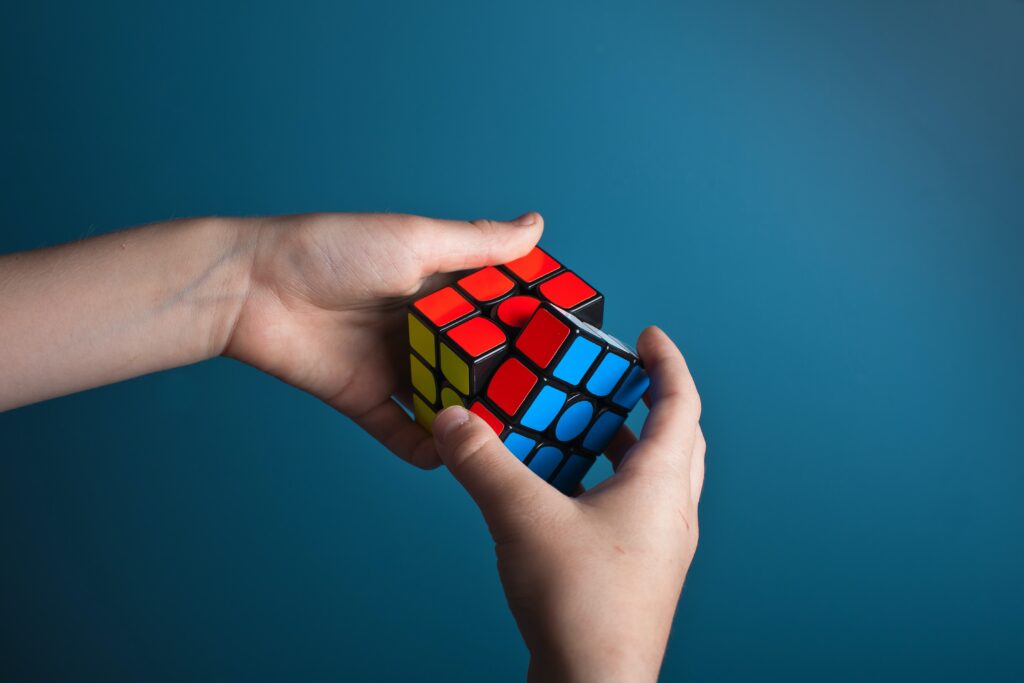 All Common App essays that worked have touched upon a topic that is meaningful to the author. This next author wrote about two – their love of Rubik's cubes and scientific research.
Common App Essay Examples #8: Rubik's Cubes and Research
The complex array of colors had always baffled me. Orange, yellow, green, red, white, and blue all jumbled together on a mystifying gadget that just could not be completed. Twisting and turning side after side was of no use, the Rubik's Cube could not be solved. This elaborate contraption presented me with the most overwhelming experience of my life. It outshined everything else in my dull life, and solving it became a life-changing experience.
I spent many weeks trying to find different combinations that could solve the mysterious puzzle. After continuously failing, I felt infuriated. However, rather than giving up on my goal, I knew I could do it. I worked backwards until I realized what I did wrong early in the solving process. I kept forgetting to do a critical step, causing me to get two colors in their wrong spots. Knowing this, I was able to alter my procedure and make significant progress. I was finally able to solve four out of the six sides over the course of 45 seconds. Solving the last two sides, however, needed a little more time and effort. My affection for mathematics and science stems mainly from this- both involve a similarly coherent and disciplined approach just like the Rubik's Cube.
This past summer, I did research work at Columbia University Medical Center on ion channel membrane proteins and studied their structure and function in the ultimate goal to find drug targets to help cure cancer. When some research experiments provided dubious outcomes, I was given the assignment of checking that the viruses we were working with had been identified correctly. I spent weeks running DNA gels through gel electrophoresis and trying to find specific genes in each virus, but I had varying results. I was exasperated, but rather than giving up on my task, I thought about my past experience with the Rubik's Cube. Working backwards on the Rubik's Cube helped me figure out exactly at which step I went wrong.
So I decided to work backwards on my research until I reached the source, the primers, I had used to amplify the DNA and specify the desired mutations were nonspecific, thus making them ineffective in distinguishing the six genes of interest to us. Knowing this, I was able to modify my experiments accordingly, looking at protein content instead of DNA sequences. I was finally able to prove that four of the six viruses were correct. The last two, however, needed to be reanalyzed. Just like the troubleshooting strategy with the Rubik's Cube, working backwards helped me to find my source of error and ultimately got me 4/6th of the way through my goal. My research work was crucial to the graduate student whom I was working with, and he was able to redesign his experiments to account for the fifth and sixth viruses.
Researching in a lab alongside a renowned professor was a thrilling experience for me. I gave up hanging out with my friends on the beach and chose to work with chemicals and viruses instead. My urge to understand these proteins was the driving force of my research. I am incredibly proud of my contribution to solving the puzzle of cancer. It was a small piece, but vital nevertheless. This cerebral inspiration, combined with an aspiration to learn more about life's ambiguities, compels me to chase a profession with scientific research.
The sense of self-satisfaction and achievement I felt from my research work at the Columbia University was much the same as that I felt upon solving the Rubik's Cube. This sensation is one I hope to experience throughout my life as the cancer puzzle is unequivocally one of the most critical puzzles of the modern era and certainly the first of a myriad of puzzles I hope to solve in the field of scientific discovery.
Why this Essay Worked
This sample combines two college essay ideas flawlessly. First, the student introduces us to their love of Rubik's cubes. Then, they flow into their love of research and the impact they made through their summer internship at a cancer research lab.
The real power comes in how the student uses their approach to Rubik's cubes in order to overcome a roadblock in their research. By doing so, the student highlights their problem-solving skills alongside their compassion for others. In this, this essay highlights the writer's wish to positively impact the world. We can learn a lot about crafting a strong college application essay format from this example.
Our next sample of Common App essays that worked highlights a student's passion for language. Moreover, it uses a hook and a writing style that makes it a standout essay.
Personal Statement Sample Essay #9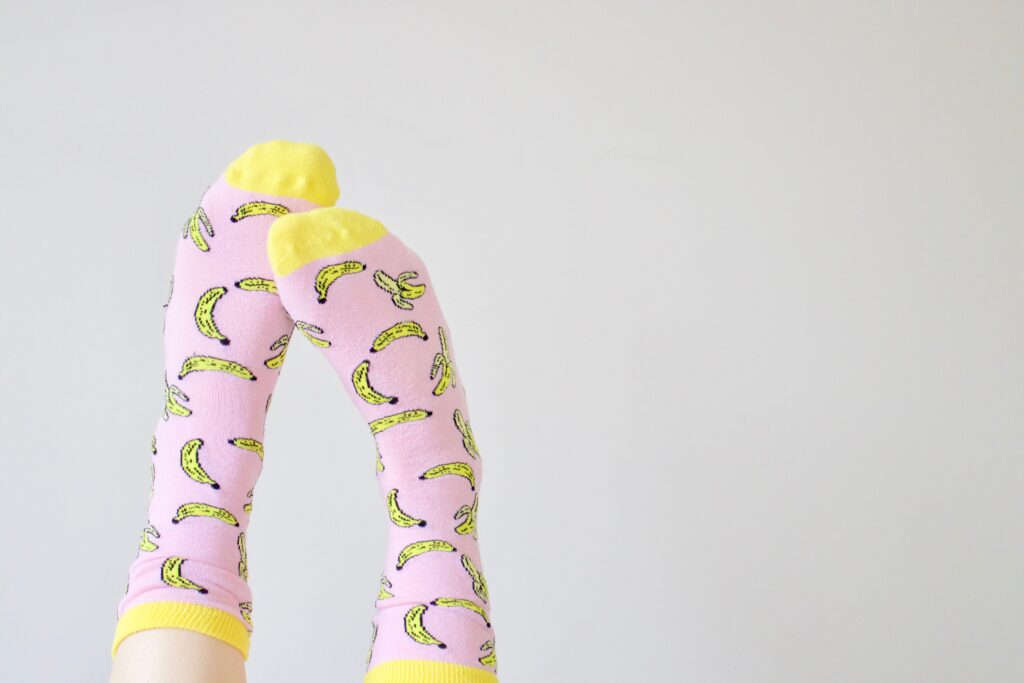 When thinking about how to write a college essay, start by thinking: what could I talk about all day? Great Common App essay examples often focus on passions. This author introduces us to one of their passions—the written word—through a story about an influential English teacher.
Common App Essay Examples #9: A Love for Language
It is like selecting the perfect pair of socks, I suppose. I envision myself kneeling before the bottommost drawer of my bureau, my chilled feet egging me on, and perusing the trove of choices that awaits my roving fingertips. I meditate on the day's promises before making my selection – now, did the weatherman say 65 or 55 degrees? Was that rain the Farmers' Almanac called for? Perhaps I should just wear sandals. After a few more moments of inspection: Ah – there it is! Of perfect hue, texture, and temperament, it is exactly the article for which I sought.
There exists a great parallel between this, the daily hosiery search that begins my mornings, and my lifelong pursuit of the perfect word. Socks and words, both objects of my affection, are united in their enduring qualities: both involve a weighty decision, require a certain shrewdness and pragmatism from the selector, and offer nearly endless options that only intensify the quandary. However, in seventeen years of interaction with both, I informedly pronounce that I find the latter to be infinitely more cumbersome, convoluted, and, thus, beautiful.
My rendezvous with language began as all children's do: with crying. On the heels of crying came babbling, soon ousted by laconic speech and finally replaced by comprehensible expression. To my youngest self, language was mechanical and lifeless, a rigid blend of lexicon and grammar that broke as many rules as it created. This sentiment prevailed until I walked into Mrs. Regan's fourth-grade class.
On that fateful first day, I recall being struck by her inviting personality and stylish plaid frock (I was personally wanting in the department of fashion). Beyond the warmth of her disposition, her pedagogical philosophy was unconventional and striking, even to an easily-distracted girl who wore the same green shirt every day. Her intention was not to satisfy district-determined measures or adhere to the antiquated curricula her coworkers professed. Instead, she pushed her students to invite intellectual challenges and conundrums, exposing us to the complexities of academia that she adored.
Her passion was best evidenced by the infamous vocabulary lists that circulated every Monday, boasting words typically native to a high school workbook. Suddenly, pedestrian exercises in 'Choosing the Right Word' were transformed into riveting explorations of the English language's multiplicity, breadth, and allure. Within weeks I was concocting sentences just to employ 'voracity' and asking for synonyms for 'vociferous' that could aptly describe my rowdy classmates.
With thanks due to Mrs. Regan's tutelage, my enthusiasm for words matured into an infatuation. I began to pour through the well-worn dictionary that presided over my nightstand, tasting the foreign syllables as they rolled from my lips. Coincidentally, I was soon given the title of the 'human dictionary' at school and have since served as a consultant for my friends and peers, answering questions of "What word fits best here?" or, the age-old query, "Affect or effect?" But the further I read, the more humbled I become, dwarfed by the vastness and mystery of my mother tongue.
Though my ensuing years of education have been enormously fruitful, Mrs. Regan remains my childhood hero on two counts: she encouraged my obsession with the written word and indulged my fourth-grade wish for a challenge. The insatiability I feel puzzling over jargon on PubMed, hearing the ping of Merriam-Webster Dictionary's word of the day arriving in my inbox, and maybe even shedding a tear at the aesthetic tenor of 'supercalifragilisticexpialidocious' can be traced to those days of yore, spent copying definitions in a blockish scrawl. Today, as in that year far gone, I am still in pursuit of the perfect word – ever elusive, sitting on the tip of my tongue. But pouring through the dresser drawers of my mind, abundant with the tokens of my educational and lingual experience, I know it will not be long until I find it.
What makes this essay stand out?
Great Common App essay examples must be well-written. In this essay, the student's writing mirrors her love for writing; they are both exceptional. Not all effective sample Common App essays need to have large vocabulary words like this essay does. However, they all need to reflect the student's unique voice and be grammatically correct.
This essay takes us into the student's mind, showing us how they think and how much they love the English language. They highlight countless examples of how they embrace the challenge of writing, all through the metaphor of choosing socks. As such, we see a student who is ambitious and passionate. These character traits make them a very desirable candidate.
Common App Essay Examples #10
Next, let's look at our final sample of Common App essays that worked. In this essay, we'll explore a student's relationship to acting and labels throughout their life.
Common App Essay Examples #10: Letting Go of Labels
"Are you ready?" I looked up at the sound of an unfamiliar voice, which I followed to a face caked in a mask of stage makeup. I replied with a curt nod and feigned smile, forcing my expression to oppose the dread welling inside my stomach. In no way did I feel prepared; truthfully, I felt nothing short of ridiculous, clad in an electric green, one-sleeved spandex dress reminiscent of a 4th grader's discarded dance ensemble (and no doubt someone's well-intentioned but unfortunate donation to the costume bin). Trapped in my orb of painful self-awareness, I peeked into the audience, imbibing Coke from the concession stand and looking detachedly at iPhones, waiting for the dimming lights to signify the start of Act I. All I felt was my heart careening into my throat.
Weeks before, I accepted the request to play my ukulele during the high-school production of Godspell the musical. I thereupon decided to enter the wily seas of the theatre arts with the remarkably determined response of "Hey, why not?" Initially, my decision seemed an innocuous one. Playing ukulele? Seeing a show? Indulging in complimentary refreshments? The positive haze that enveloped the future reminded me that this could be my shot – the chance of realizing my Audra-McDonald-and-Angela-Lansbury-inspired dreams of performing, a dream left behind long ago.
Music and theatre forever had been a part of me, a shaper of the fantasies of grandeur and fame inherent with childhood. Christened with the bellows of Tchaikovsky and Dvořák and raised alongside a sister infatuated with the spotlight, it seemed only natural for me to ascend to my own musical perch. As years passed, however, my shier disposition guided me to athletics, and I soon became the recipient of patronizing nods when I explained that, no, I did not sing too. Even so, with the purchase of a ukulele, my passion became a quiet one, made undeniably alive in the moments everyone left the house and silenced as the family car pulled in again.
Unfortunately, no late-night bedroom performance could have prepared me to step before an audience. In the wing, someone grabbed my arm and motioned onto the stage. My legs took on the cartoon effect of wobbling back and forth, and I plastered a perturbed grin on my face as a sorry attempt at joy (probably reading more a grimace than the beacon of ecstasy I had hoped). The cast shuffled onto the stage, cloaked in the colors of Stephen Schwartz's vision, and the cue sounded for the song to start.
I stood arrested under the searing lights, feeling my heart race and sweat glands dilate. I looked into a faceless audience, blackened by the concentration of light striking my retina. Blinking and restoring my vision, I glanced beside me and saw the warmth and undiluted joy of my peers. Their smiles were not feigned. A lone flautist tooted out the first notes and, still watching over my shoulder, I fumbled to make a C chord. The tune began; I inhaled and opened my mouth and sang.
I used to fashion square containers in my mind, ones in which I placed my friends, acquaintances, and, often, myself. I smacked a label on the box – maybe 'Equestrian', 'Mathematical Genius', or 'Makes a Mean Stew' – and relied upon my scheme, this Dewey Decimal System of my interpersonal library, to govern my conceptions of those around me. Only once I had lumped myself into the 'Athlete' bin and sealed the lid did I notice that an air-tight container is not where I belong, not where any free-thinking, passionate, idiosyncratic being belongs. Immersing myself into the vibrancy of the Godspell stage, uke in tow, and exuding what I had internalized shattered this jejune way of categorizing the world.
As I reassessed my perspective, I thought, maybe one day I'll become a crusader of self-expression, a lover of every powerful facet that culminates in the individual, no matter where I find myself. Until then, I'll keep on singing – not proudly, not defiantly, and definitely not concordantly, but my voice will pipe to the intricate, malleable tune of myself.
Why this essay worked
One college application essay format that works for some students is to take us directly into a scene through dialogue. This is often an effective hook. Here, the author uses this tactic to capture our attention. They also describe the moment before they step on stage with evocative details, allowing us to experience their anxiety. This is another great example of showing and not telling. 
However, the author's anxiety about acting transforms into several realizations about their relationship to the arts. Fear led them to stop acting, and embrace athletics instead. However, in the end, the author realizes that they don't need to choose one or the other. Instead, they can continue to evolve and explore new sides of themself as they grow.
Undoubtedly, college admissions officers evaluated this writeras a lifelong learner who faces fears and constantly questions society's assumptions. Like many compelling personal statement sample essays, this student takes us on a journey through her self-development.
How to write a college essay?
We've looked at 10 successful Common App essay examples. Now, you might be wondering how to write a college essay that is equally as compelling. Let's look at some college essay tips to help you ace the process:
4 tips for writing college essays
1. Start early
We can almost guarantee that none of the Common App essay examples featured here were written overnight. In fact, these Common App essays that worked required ample time to choose a topic, reflect on one's growth, write the essay, get feedback, and edit.
Often, to write a successful essay, one must step away from a piece and come back to it. As such, it is important to give yourself plenty of time to write your essay. For most, this means several months. If you're a college junior, start the summer before your senior year.
2. Be you, specifically and authentically
Whether you're writing about an injury or a favorite book, make sure your college essay ideas are meaningful and personal. Pick a topic that you could passionately talk about all day. Furthermore, always speak about your ideas and experiences in detail. Telling us that you love books is not as powerful as telling us how your parents had to continually turn off the lights in your room because you would stay up all night reading.
3. Write many drafts
Your first draft is often not your best draft. In fact, it can take upwards of 3-4 drafts to get to an essay that you're proud of. Likewise, prepare yourself for the possibility of completely scrapping one of your college essay topics or reworking your entire college application essay format. These are all natural parts of the process.
4. Get help from others
Like many of the most challenging things in life, applying to college is best done with help. When brainstorming college essay topics, consider asking friends and family what makes you stand out in their minds. Ask experts like a CollegeAdvisor admissions counselor or an English teacher to review your essay. And, of course, read many examples of college essays to find inspiration. But don't forget that you aren't alone in this process!
We've now talked about how to write a college essay and looked at some Common App essay examples. But what makes a great college essay? We'll explore characteristics of Common App essays that worked next.
What makes a great college essay?
We've looked at many Common App essay examples in this guide. As you've likely noticed, there is no single perfect recipe for college essays that worked. In fact, these sample Common App essays are all very different. From college essay topics to college application essay format, there is great diversity in what makes a great college essay. 
Still, there are some traits that many great Common App essay examples share. Here are a few:
Unique to the student
Among the most important college essay tips is to write about what matters to you. If you try to copy someone else's idea or write what you think colleges want to hear, your essay will feel forced. Instead, choose the topic that immediately catches your attention. This will lead to you writing about your most meaningful experiences. These could be anything from growing up without money to remembering your favorite toy. The personal statement sample essays we highlighted touch on many different topics. However, all of them were important to the authors.
Along with this, focus on writing in your own voice. If you don't naturally write with four syllable vocabulary words, then don't try to do so in your essay. Our personal statement sample essays highlighted several different writing styles, and they all worked.
Well-written
You don't have to write like a college professor. However your essay does have to be easy to read and free of grammatical errors. Note that our personal statement sample essays were free from slang and typographical errors. In part, admissions officers are assessing your writing abilities. Show them the best writing you can produce.
Reflective
Undoubtedly, admissions officers are looking to see how you reflect upon your experiences. Ideally, they want to see personal growth. What did you learn? What do you value? How do you solve problems? How do you approach challenges? All of our Common app essay examples demonstrate the author reflecting upon their experience in order to answer such questions.
Additional Common App Essay Tips
We've covered a lot of ground in this guide to Common App essay examples. To finish, we have a few more tips from what we saw in our personal statement sample essays.
Show, don't tell
A common literary approach that all of the sample Common App essays employed is the maxim of "show, don't tell." Though this is a cliché piece of advice, it is critical to all college essays that worked. It involves using descriptive language, dialogue, and other details to make your story come to life. Imagine you are a film director – how would you describe the story you are trying to tell in 3D detail? Our sample Common App essays were chock full of details that brought each story to life and made for an engaging read.
Find a hook
A hook is a compelling start to an essay. It is one of the most common aspects of a successful college application essay format. A hook can look like a piece of dialogue, an evocative sentence, or a surprising statement. If you look at our Common App essay examples, you'll see that they all start with an interesting hook.
Read your essay aloud
The last of our college essay tips has to do with how you edit your essay. We recommend reading it aloud to yourself. This not only helps with finding typos or wordiness; it also allows you to connect with the emotion behind your essay. Does reading it make tears well in your eyes? Does it make you laugh? If so, you're likely onto something great. Reading your essay out loud also helps to know if it sounds natural. As we stated earlier, all of our sample Common App essays capture the unique voices of different students.
Other CollegeAdvisor Essay Resources to Explore
At CollegeAdvisor, we're committed to helping you ace the admissions process and get into a school that makes you happy. As such, beyond this article with sample Common App essays, we have other resources to guide you through the essay process.
If you liked reading our Common App essay examples, check out this article about personal statement sample essays. You'll find more college essay ideas and college essay tips inside.
Alternatively, if you're already in college but are considering transferring, we have a guide for writing your transfer essay. With this guide, you'll be able to reflect on why a new school might be a better fit for you. You'll also learn how to ensure that your application to a new school is compelling. Since transfer essays have a slightly different college application essay format, you shouldn't simply recycle a past personal statement.
Additionally, we have helpful webinars about writing your Common App essay. Our webinar on crafting your unique story will help you think about what kind of characteristics or branding you wish to highlight in your essay. Thinking in this way may feel more natural than trying to simply answer a prompt. 
If you're a junior, our webinar on using the summer before your senior year to get ahead on writing your personal statement will help you get organized. Resources like these can help make the college application process much less stressful. We can guarantee that each of these sample Common App essays took a good amount of time to write. With that in mind, starting early is key.
Also, check out this video below from the folks at Questbridge with additional tips on how to tell your unique story and make your college essays stand out.
Common App Essay Examples – Final Takeaways
In this article, we showed you ten Common App essay examples and broke down why they are Common App essays that worked. Hopefully, you can now answer both the questions "what is a personal statement?" and "what makes great sample Common App essays?". If you remember only one of our featured college essay tips, let it be to stay true to yourself in your essay.
The process of applying to college, and especially being vulnerable in an essay, can be daunting. However, CollegeAdvisor is here to support you. In addition to providing dozens of examples of college essays and other resources, we offer personalized admissions guidance designed to help students succeed. Click here to connect with a member of our team and learn more.
---

Courtney Ng wrote this guide full of Common App Essay Examples. Looking for more admissions support? Click here to schedule a free meeting with one of our Admissions Specialists. During your meeting, our team will discuss your profile and help you find targeted ways to increase your admissions odds at top schools. We'll also answer any questions and discuss how CollegeAdvisor.com can support you in the college application process.