One Major, Endless Possibilities
I always knew I wanted to apply to Cornell, but I was initially overwhelmed by their seven different undergraduate college options. I was interested in a lot of different social science subjects, and I worried I wouldn't be able to combine them in a single program.
When I came across the website for the Industrial and Labor Relations School (ILR), the pieces of the puzzle started coming together. I was enticed by the interdisciplinary nature of the curriculum, the specialized academic and professional resources, and the variety of international and domestic opportunities for students. I was also excited to see such a wide range of postgraduate work. ILR alumni are in industries like social justice, finance, human resources, law. Completing a Bachelor's of Science in Industrial and Labor Relations would allow me to explore many different aspects in the social sciences and the impact I could have on the world.
This informational essay was written by Meaghan Gee, Cornell '19. If you want to get help writing your Cornell application essays from Meaghan or other CollegeAdvisor.com Admissions Experts, register with CollegeAdvisor.com today.
What does it mean to study labor?
The average American adult spends 1/3 of their life working! Studying labor, work, and employment is more than just understanding economics: it's a lens for analyzing the social structures of our world. It means understanding the labor laws and acts put into place to make sure that workers are protected. It means understanding the history of labor organizing and the importance of unions and organizing in making sure that workers have rights. It means understanding organizational design, power relations, social norms, and more that shape the contemporary workplace. As an ILR student you will explore the world of work in the contexts of human resource management, international and comparative labor, labor economics, labor relations, law, history, organizational behavior, and social statistics.
Why was the ILR School founded?
The ILR School was founded in 1945 as a New York State land-grant college. This means that not only do New York residents get in-state tuition, but also that the mission of the school is to make a positive impact in the realms of teaching, research, and outreach. ILR's basic founding principle is the exploration of human behavior through the lens of the workplace.
What will I learn as an ILR student?
An ILR education is what you make of it. There is a set of required courses in the ILR Curriculum that include Labor Law, Organizational Behavior, Economics, and Human Resources, but most of these requirements are taken within the first two years at Cornell. During your junior and senior years, you have the opportunity to explore diverse electives both within ILR and throughout the other six colleges at Cornell.
Most students find they have enough flexibility within their curriculum that they end up pursuing 2-3 minors! I personally minored in business and inequality studies, both of which require a lot of courses that are already included within the ILR curriculum. As a result, I didn't have to take as many classes to fulfill the minor requirements as peers in other colleges might have.
For each class year, there is around 250 ILR students. As a result, the class sizes are small, and you have the amazing opportunity to grow close relationships with your professors. Even for introductory, required classes, you'll have no more than 50 students per class. (Keep in mind that the introductory classes that are cross-listed with other colleges will be much larger).
One of my favorite classes in the required ILR Curriculum was was labor law. Not only did I have the opportunity to write several cases and learn about many labor laws and acts, but I also got to analyze and write a legal brief of my own.
What extracurricular activities do ILR students participate in?
ILR students are often "leaders" on campus. You'll often see "ILRies" on the leadership committees of many organizations from Speech and Debate, to Greek Life, to Sports teams. There are also organizations specific to ILR students, but are open to other Cornell students as well. These organizations include the Minority ILR Student Organization, The Society for Human Resource Management, ILR Global Affairs Club, ILR Sports Business Society, the People's Organizing Collective and the ILR Women's Caucus.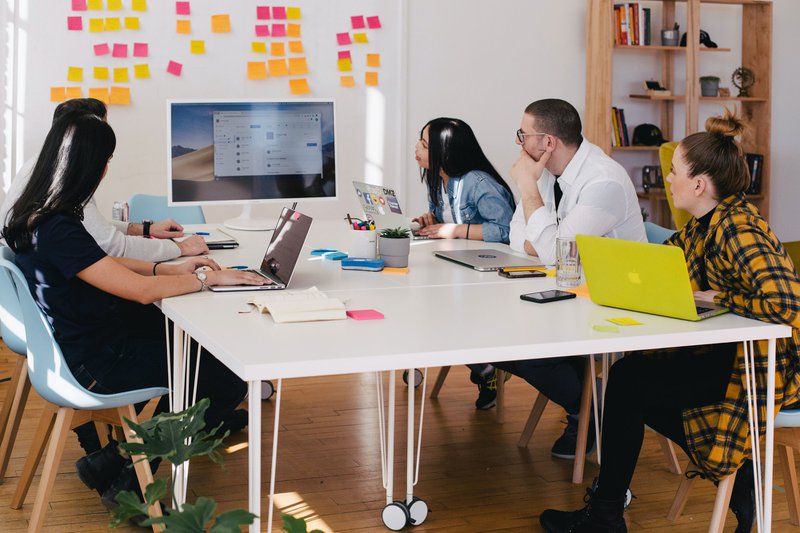 What resources are available to me?
The ILR School has some of the most specialized resources throughout Cornell University. It has its own building with its own library, a building specifically for ILR research and events, 13 renowned institutes for research, an office of student services and office of career services solely for ILR Students, and more. In addition, the class size is relatively small, so you will have the chance to get to know Student Services and Career Services advisors on a personal level. The ILR School also has a credit internship program and study abroad opportunities that are only open to ILR students, which I cover in the next section.
What professional opportunities are there?
The professional opportunities as an ILR student and alumnus are abundant. ILR students have access to ILR-specific career services, which includes the ILR Career Fair, multiple workshops and networking events, and one-on-one help. Additionally, the ILR alumni network is very broad across multiple fields and industries, and they are always happy to provide a helping hand when it comes to finding job opportunities.
The ILR School also offers a credit internship program. It allows students to work full time for a semester while gaining credits for graduation, sometimes even with the opportunity to be compensated. The program has partnerships with many top organizations spanning human resources, labor relations, consulting, organizing, and more. A couple of my peers at IRL have had the opportunity to do their credit internship at Disneyland and Disney World!
The majority of students in ILR work in Human Resources, Finance, Law, Labor Organizing, and Social Justice upon graduating, but the possibilities truly are endless. For example, alumni include Dave Price, a well known journalist and weather forecaster for WNBC, Rob Manfred, the current MLB commissioner, and Randi Weingarten, the American Federation of Teachers President!
Can I study abroad?
Being an ILR student means that you have a lot of flexibility and opportunity to go abroad during summer and winter breaks or the academic year. ILR sponsors three "engaged learning opportunities" in India, Vietnam, and Zambia. Students learn about the problems that local communities face and participate in service projects to address social issues.
You can participate in an ILR Exchange program, Cornell Exchange program, or a Cornell-approved study abroad program. The ILR School partners with six top international universities for its ILR Exchange program. Students are able to earn ILR credit for both course requirements and electives. If you aren't interested in an ILR Exchange program, you have plenty of other options with the Cornell Exchange and third party abroad partnerships that Cornell has!
Why ILR?
I initially chose ILR because I had many different interests within the realm of the social sciences, and I wanted the opportunity to explore them in different ways. Through my ILR education, I was able to do this and more. I've learned about the intersection of business and psychology, participated in labor relations simulations, went on a service learning trip to India, studied abroad in Spain, and ultimately gained a better understanding of what it takes to advance the world of work.
---
This informational essay was written by Meaghan Gee, Cornell '19. If you want to get help writing your Cornell application essays from Meaghan or other CollegeAdvisor.com Admissions Experts, register with CollegeAdvisor.com today.