In this Brown University financial aid guide, CollegeAdvisor.com Admissions Expert Elinor (Brown University '21) shares how she paid for college, from applying for financial aid to budgeting throughout college and more. For more guidance on financial aid and the college application process in general, sign up for a monthly plan to work with an admissions coach 1-on-1.
---
Introduction
Every year, the cost of attending college seems to rise. However, the process of saving up and applying for financial aid has become increasingly confusing. As the oldest child in my family, navigating this journey was challenging and, at times, frustrating. While everyone faces different economic circumstances, I hope that my experience will help you in your own process.
Before Brown University: High School and the Application Process
Saving up throughout high school
During my first two years of high school, I had few opportunities to make money. However, this didn't mean that I couldn't start laying a foundation for financial success.
I took on small jobs like babysitting, pet-sitting, and house sitting to earn a little extra cash. It wasn't much, but even $20 a week can add up quickly. When I got older, I got a job at my local library. This was a great way to earn a regular income without taking up too much of my time or energy. I earned minimum wage (a little over $10/hr in Massachusetts), and I worked about 4-6 hours a week.
I would definitely recommend working as a library page to any high schoolers looking to make some extra money. My daily tasks were a little monotonous, but the job was low-stress, and my coworkers were very friendly. I shelved books, helped library patrons find materials, and selected which books and movies the library would order. On quieter days, I could do homework while sitting at the front desk.
My job also helped me get to know other members of my community, especially moms with kids and senior folks. These connections often helped me find other paid opportunities, like watching a patron's grandkids or helping a patron's son with his math homework.
I made the decision to save 100% of my paycheck, and I only used the money earned from tutoring, babysitting, and other "odd jobs" as my spending money. My money from the library went directly into a savings account. At Brown, I created a checking account and got a debit card that let me access my library money. Between my paychecks, graduation gifts, and my money from other odd jobs, I ended up saving a couple of thousand dollars. I used that money to pay for books, school supplies, as spending money throughout the year. This money also helped me pay for housing during my summer internship.
Budgeting for Application Fees
As I began the college admissions process, I was shocked by how expensive applications were! In addition to the application fees, additional costs came from sending my SAT scores and CSS profile.
This was a hot topic among kids in my grade. One mom told mine, "Why bother paying all those application fees? It's so expensive! My daughter just picked a school she liked and applied ED. We saved so much money." In the same conversation, she showed us pictures of her daughter's beautiful prom dress, which had cost them well over $500. As a student aiming to apply to 14-16 schools, I decided to take a different approach.
It's important to include a caveat here: my parents are both college-educated with graduate degrees. While college applications have changed a lot since they were my age, they provided valuable guidance on financial aid. For example, beginning when I was little, my parents had saved money specifically for application fees.
That being said, we weren't exactly able to drop hundreds of dollars on applications without needed to cut a few corners.
Here are a couple of easy ways I saved money to help pay for application fees:
Renting my prom dress. Instead of dropping hundreds on a dress I would only wear once, I rented a designer dress for about $80.
Free applications. While I didn't qualify for most need-based fee waivers, a surprising amount of colleges will send fee waivers to students who they are hoping to attract. By searching "fee waiver" in my email inbox and sorting through promotional materials from colleges, I found out that Fordham, a school I'd already been considering, had offered me a fee waiver!
Sending my SAT to my safety schools first. The Collegeboard lets you send four score reports for free. The catch? You have to send them before you actually see your score. Since I felt confident in my score, I used all four free reports on my safety schools. I knew that even if my score was somewhat lower than I expected, it wouldn't hurt my chances.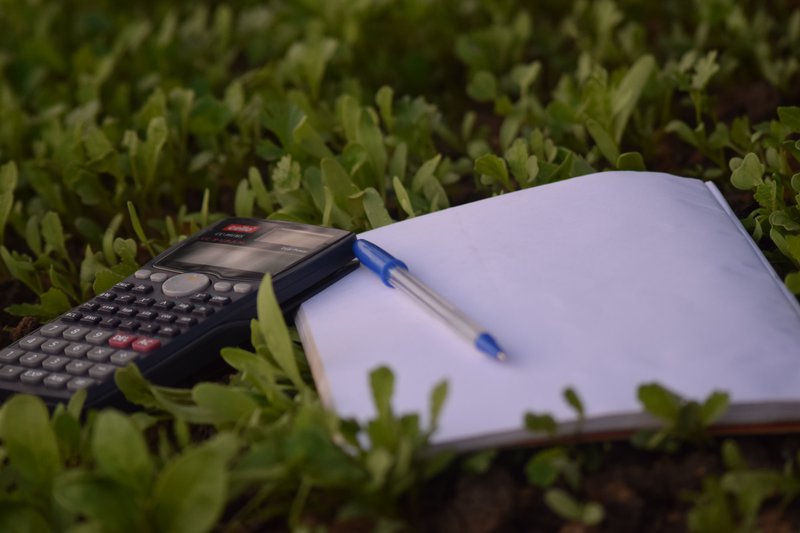 Applying for Financial Aid: Filling out the FAFSA and CSS profiles
In addition to the CommonApp information section, I also had to fill out the FAFSA and CSS profiles. The FAFSA was priority number one. It was free to fill out and send to the schools on my list, and it was required to qualify for financial aid. I set reminders in my phone and in my parents' calendars so that we were prepared. As soon as the FAFSA opened, my dad and I filled it out together.
We prepared ahead of time by organizing the documents we'd need – mainly tax forms, like W2s and records of my parents' investments. My dad is paid hourly as a contractor, so we also made sure to have the relevant documentation for that.
The process of filling out the CSS profile was very similar to that of the FAFSA. However, the CSS profile asks you questions based on which schools you're applying to. We got asked some very specific ones — we had to disclose the number of cars we owned and even the details of my dad's life insurance policy! Thankfully, both the CSS and the FAFSA feature user-friendly interfaces. It was always clear (if a little surprising) what information we needed to supply.
Scholarships and Merit-Based Financial Aid
Scholarships
As stressful as it was balancing academics, extracurriculars, and college applications, I knew it was important to research scholarships. While I found many online scholarship databases, I ultimately decided to pursue local scholarships offered by businesses and organizations in my state, with one exception.
After I took the PSAT, I was designated a National Hispanic Scholar. While this award itself is not a scholarship, many colleges offer additional financial aid to anyone who has received it. To qualify, you need to have a high PSAT score and GPA, and be at least 25% Hispanic.
Apart from this award, I applied exclusively to community-based scholarships. I found out about them through my school's Naviance page, as well as through my high school counselor.
A significant scholarship came from my local newspaper, the Worcester Telegram and Gazette. The newspaper has a special program every year where each school in their region can nominate one individual as a featured "Student Achiever." These student achievers can apply for a scholarship by submitting an essay. The best essay gets published in the paper, and the winner receives a scholarship and an award at a fancy dinner. I decided to apply for the scholarship, and to my surprise, I won! This was especially exciting because the timeline was later than those of most other scholarships — I didn't find out I had received it until after high school graduation.
Merit-based financial aid
While external scholarships can be helpful, it often isn't feasible to rely on them alone. One efficient way to find scholarships was through merit aid — financial aid that schools use to attract high-achieving students.
In this process, my National Hispanic Scholar award proved to be a blessing. One of my top choice schools, Northeastern, offered a $30,000 yearly scholarship for National Hispanic Scholars. I crafted my school list carefully, making sure that my safety schools tended to give generous merit aid. This meant that I didn't apply to any out-of-state public schools, and most of my reach schools either offered merit aid or were known for their generous financial aid packages.
Choosing a College: Financial Aid at Brown University
Financial aid and early action
Once I had received all of my decisions and financial aid offers, it was time to make a difficult decision. I faced a wide range of options. Some schools, like NYU and Barnard, offered me no financial aid at all, while others, like Northeastern and Fordham, offered to cover more than half the cost of attendance. Northeastern University had the offer to beat — I could attend their honors college with a $30,000 scholarship, and if I became an RA, I wouldn't need to pay for room and board. I received this offer in December since I applied Early Action, and I considered enrolling for much of the year.
Brown University and financial aid
However, on "Ivy Day," I was shocked to receive my acceptance letter to Brown University. While I had loved visiting Brown, I hadn't wanted to get my hopes up. I honestly hadn't considered the chance that I would be accepted.
My excitement wavered when I received my financial aid offer. While it was better than some other schools, it was still way out of my family's budget. Yet the more I read about Brown, the more excited I became. However, I felt immense guilt at the thought of my parents struggling to pay my tuition. Additionally, I still needed to sort through and compare the 14 total acceptances I'd received.
Organizing my options by financial aid
I decided to take an organized, thoughtful approach. I sat down at my computer and used Google Sheets to compare my financial aid offers. For each school, I listed how the offer was broken down with columns for scholarships, subsidized loans, unsubsidized loans, work-study, and any other types of aid. I also added a "notes" section for other considerations, like whether the offer was need-based or if it included merit-based financial aid. In the last column, I wrote the total cost of attendance for one year.
This helped me rule out a few schools. They were either more expensive than Brown or Northeastern, or I didn't feel that they were a good fit for me.
As I continued to narrow down my options, I spoke with my parents about Brown's financial aid offer. The cost shocked us all. We began to wonder if it would be possible to negotiate with them to get a better offer.
Our neighbor, who worked in the financial aid office at a local school, offered some advice. She explained that if we were to negotiate with Brown, we would either need to show proof that the amount we could contribute was less than their expectation or that another college had offered a better financial aid package. However, Brown would not offer to match any merit aid – only need-based financial aid.
"Appealing" my financial aid: negotiating with Brown University
The process for requesting more aid is called "appealing" your financial aid. My dad first spoke with Brown's financial aid office on the phone, and they provided instructions on how to upload the relevant documents online. When we submitted our appeal, we included two main points:
My dad's income for the year prior was unusually high – as I mentioned, his income varies with the hours he works. We ended up submitting tax documents for the current year instead.
Vassar had offered me a much more generous financial aid offer – one that was completely need-based.
To our relief, Brown adjusted the offer and matched Vassar's financial aid! While it was still more expensive than Northeastern, it became a feasible option.
Final considerations: Fit and ROI
As I neared decision day, I mostly considered fit and ROI. "Fit" refers to how well I thought I would fit in at each school and how excited I was to go there. "ROI," on the other hand, means the return on investment. At the end of the day, college is an investment. I needed to think about which school would be more profitable — i.e., which would help me find a high-paying job.
The best way to determine fit, in my opinion, was simply to spend time at each campus. I had already toured both schools, but the admitted students events allowed me to experience the campus culture even more. While I was impressed by Northeastern's modern honors housing and their abundance of travel opportunities, I felt an immediate connection to Brown's campus and student population. It sounds cheesy, but when I sat down in Brown's John D. Rockefeller library (also known as "The Rock"), I knew that it was where I needed to be.
However, I needed to listen to my head as well as my heart, and that meant doing some more research. I spent lots of time speaking with mentors whose opinions I trusted, like my teachers, relatives, and coworkers. Overall, most people encouraged me to go to Brown University. Through these conversations, I realized that Brown's alumni network and prestige were invaluable tools for getting competitive internships and job offers.
The summer after graduation
Balancing summer jobs with family obligations
Like many high school seniors, by the time graduation came around, I was totally burnt out. While I normally spent my summers doing summer programs, volunteering, and traveling, I spent the summer after graduation resting and making money.
I increased my hours at the library, and I continued to take on various odd jobs. It was sometimes hard to balance work with family obligations. My dad spent much of the summer traveling, and my mom needed help with my two siblings. I often brought my siblings with me on housesitting and sometimes petsitting jobs when I needed to babysit. This kept them entertained and also gave me a helping hand with my work!
Life at Brown University and Financial Aid
Changes to financial aid
During my first year, I had mixed experiences with Brown's financial aid. After submitting the relevant paperwork, I learned that Brown counted my external scholarships as an increase in my family's income, so they reduced my financial aid package accordingly. Thankfully, they reduced my loans rather than my actual grant package, so this was ultimately manageable.
Work-study and my financial aid package
Another important part of my financial aid package came from work-study, also known as an on-campus job. What I didn't initially realize was that work-study, despite being included in my financial aid offer, was not guaranteed. I had to actually apply and be accepted for a work-study job. Additionally, my pay would not necessarily equal that outlined in my financial aid award. Despite spending hours applying for on-campus jobs, I ultimately could not find one that fit with my class schedule.
However, I did end up finding some other ways of making money during the semester.
The first came through Brown's off-campus job board. I got a job babysitting for a member of the administration at RISD, a neighboring school. They lived very close to my dorm, and the girl I babysat was incredibly sweet. However, the hours were often irregular, and the family ended up moving away in the middle of the semester.
I then turned to another way of making money: BUSSEL. Short for Brown University Social Science Experiments Lab, this program let me participate as a paid subject in experiments. All of the experiments took a similar form: I would spend between 15 minutes to 2 hours sitting in front of a computer and playing a decision-making game that often involved hypothetical decisions about money. Depending on the experiment, I could make anywhere from $10-$60 an hour. I participated in these experiments about once a week and usually made at least $40. It wasn't much, but combined with the money I had saved up over high school and the summer, I could cover all my personal expenses including entertainment, off-campus meals, books, and school supplies.
In the spring of my freshman year, I applied for a job listing that I saw on Facebook. It offered to pay college students $20 an hour to work as a "college applications consultant," which I had never heard of before. I got the job, and I began working between 5-10 hours a week throughout the school year and the summer. I've continued to work as a college applications consultant throughout college, and the money I earned eventually allowed me to become more financially independent. This money, combined with money earned from internships, allowed me to go off the meal plan. I could also contribute to my rent when I moved off-campus.
Summers at Brown University: Internships
As a freshman, it can be very difficult to find paid internships, especially at non-profit organizations. As an avid member of Brown's Model UN club, I hoped to work at an organization related to international affairs and public policy.
The LINK Award
I found an internship at The Millennium Project, a futurist think-tank in DC. Though this was an amazing opportunity, it was unpaid. I knew that I couldn't afford rent and food in DC based on my college consulting money alone. A few friends told me to apply to Brown's LINK award, which offers a stipend to students doing unpaid or low-paying internships.
Though I had to write an essay and fill out a pretty long application, it was totally worth it. I received a $3500 stipend, and Brown waived my "summer earnings expectation." This meant that they increased my financial aid award for the next year so that I wouldn't have to contribute any money earned over the summer.
I worked about 30 hours a week at The Millennium Project. Every day, I woke up early and stayed up late doing calls with clients for college apps consulting. Outside of work, I budgeted carefully, learning to cook frugally and shop with coupons. I spent about $40 a week on groceries and was careful not to spend much on frivolous things. In DC, I found lots of free things to do, from Pride events in June to local museums.
Building a career path – travel, high-paying internships, and exploration
Around this time, I became interested in a career in management consulting. In management consulting, you work for a firm hired by other companies and organizations to help them solve problems. The work includes lots of travel and can open many doors to other career opportunities down the road.
I was accepted to an internship at McKinsey, the top management consulting firm. The interview process was intimidating and pretty stressful, but the result was incredible. I spent the summer working for McKinsey's education practice and traveling across the country. I saved money by renting a tiny room in an MIT fraternity house (though I'm not sure the savings justified the very "fratty" living conditions…), and nearly all of my meals were paid for by the firm. After my internship, and I accepted an offer to return to the firm full time after graduation. In doing so, I received a generous signing bonus and scholarship. I used this to pay for my travel, food, and other expenses when I studied abroad in Paris in the spring.
As I enjoyed Paris and planned for my final summer as a college student, I was excited to explore a new field before returning to McKinsey. I accepted an offer to work at Under Armour as a Supply Chain Intern, and I looked forward to a well-paying internship that included subsidized housing.
Change of plans and finding an internship from home
However, due to COVID-19, my internship was canceled in April. I spent the rest of quarantine trying to figure out how to make up for the lost income. I found a job at a virtual tutoring company, which helped me make up for my lost income. Throughout May, I tutored people in economics. Thankfully, I found a summer internship at a furniture startup called Branch, which I found through a newsletter called internfromhome.
A friend of mine also referred me to a company that needed a virtual public speaking coach for kids. I spent the summer balancing those two jobs as well as continuing my work with college applications consulting and writing blog posts for CollegeAdvisor.com. While it certainly wasn't the summer I expected, my flexibility and work ethic helped me make the most of whatever opportunities I could find.
Conclusion
Much of my high school and college experience has been shaped by finances. So many of the choices and challenges I've faced were because of money – deciding whether or not to come to Brown, whether to risk an unpaid internship, even how I spent quarantine.
There have been many times when I've felt jealous of my more well-off peers, but there have also been so many times when I was confronted with my own privilege. Throughout all of these experiences, I've realized that hard work, resourcefulness, and creativity are key when it comes to paying for school.
---
This informational essay was written by Elinor Martinez, Brown University '21. If you want to get help with the college admissions process from Elinor or other CollegeAdvisor.com Admissions Experts, register with CollegeAdvisor.com today.