In this UChicago financial aid guide, CollegeAdvisor.com Admissions Expert Arielle breaks down the process of how she paid for college: from applying to UChicago to graduation. For more guidance on UChicago financial aid and the college application process in general, sign up for a monthly plan to work with an admissions coach 1-on-1.
---
Hi! I'm Arielle, and I graduated from the University of Chicago — also known as UChicago — in 2019. In this article, I'll walk you through my experience with UChicago financial aid: from saving up throughout high school through applying to UChicago and maintaining a budget throughout college. For more guidance on personal essays and the college application process in general, sign up for a monthly plan to work with an admissions coach 1-on-1.
I was the oldest sibling in my family, so I didn't really know how college applications or financial aid worked. In order to afford college, my family and I had to sort through huge amounts of information. Keep reading to find out how I applied and paid for my dream school.
Before UChicago: High School and the Application Process
Saving Up and Selecting A College
I had always been a saver. I took summer jobs as a camp counselor, refereed soccer, and even started my own jewelry business in high school. By my senior year, my hard work had added up to a nice little nest egg. Compared to the cost of college tuition, though, it was a drop in the bucket. Sixty thousand dollars for one year of private school? People could actually shell that out? My savings suddenly seemed inconsequential.
Both of my parents were immigrants. What's more, they had applied to college years before the Common App and modern financial aid system had been put in place. My mother encouraged me to attend school abroad, where public universities were better than free. As a citizen of Holland, I'd receive a small stipend every month that I was enrolled. For some time, I was team UCU (University College Utrecht), sporting the school sweater and everything. Ultimately, though, I realized that an American degree would be best if I wanted to remain in the United States.
I never looked into getting application fee waivers, so at $70 a pop, each college application had to count. However, now that I know more about college apps, I want to talk some sense into my high school self! My final list was short, scattered, and top-heavy: seven schools, with one safety. If things hadn't worked out for me, I would be in a very different place now. Learn from my (almost) mistake: organize your college list with plenty of targets, and a handful of reaches and safeties!
Financial Aid: Strategic Asset Arrangement
As I filled out my applications and polished my essays, my mom researched college tuition and financial aid. She read the relevant websites, blog posts, and even a book or two. While I never went through the specific calculations with her, I absorbed many of the main takeaways.
Money in the student's own account is assessed at the highest rates. This is the money from which schools think they can take the biggest amount, since they believe the student does not need it for anything else (i.e. supporting their family). Schools figure that education is the primary purpose of a student's funds, so the student can contribute the highest percentage of their own assets. Then, schools assess money in the parents' accounts — at a lower rate, because they know that money needs to pay for other things, too. However, schools aren't allowed to take into consideration any money in retirement funds; and while the CSS profile asks about home value, they aren't expecting you to sell your house to pay for school.
Accordingly, it was most advantageous for me to have as little money as possible in "liquid" form, i.e. sitting in a checking or savings account. So, my mom maxed out her IRA contributions and put more money into our house, lowering the amount in her accounts. While I'll never know for sure how much this helped, I don't think it could hurt!
Outside Scholarships: Finding and Applying
Over the long months of waiting for admissions decisions, I applied to a few scholarships here and there, but my efforts were somewhat halfhearted — I felt as though I'd have to win them all to make even the smallest dent in the bill. My results reflected this pessimism: a grand total of $0 in scholarships outside what I received in UChicago financial aid.
Looking back, I could have been more strategic about this. While my "how much could it really help" outlook may have held some truth, the truth is, a small dent is better than no dent at all. And some (admittedly competitive) scholarships like The Coca-Cola Scholars Program can cover everything — if you're aiming for top schools anyway, give these programs a shot! There are literally thousands out there; I remember using some websites that asked demographic questions and allowed me to find the scholarships that suited my situation. Beyond online searches, look into local programs — these will often be way less competitive. Your high school might have a list on hand, and your counselor could be a good person to ask.
FAFSA and CSS
Next, another seemingly intimidating deadline loomed: the FAFSA, or the Free Application for Federal Student Aid. At the time, I didn't know anything about assets or taxes! I dreaded completing it before I even created my account, but I knew that all colleges required it in order to grant any aid.
One weekend afternoon, I asked my mom to gather all of her financial forms, and we filled it out together. To be honest, I hardly remember the specific questions that the FAFSA asked. Rather, I most remember my sense of relief when I realized that it wasn't actually that bad. Much of the information we needed was right there on my mom's tax forms, and the rest we could answer by checking the balance of our accounts. We ended up completing the forms much quicker than I'd expected.
The other major financial disclosure is the CSS profile, or College Scholarship Service profile. Schools use this alongside the FAFSA to calculate financial aid. From what I remember, the CSS profile was a bit more detailed than the FAFSA — for example, that's where my mom says they asked about our home value (we used the Zillow estimate). They'll ask about other assets you have, and even take things like cost of living into account. If FAFSA is a black-and-white outline, the CSS is a detailed, full-color picture where you can give context that the FAFSA may not have captured.
Institutional Scholarships and Choosing UChicago
After all my decisions had come in, I had narrowed it down to my final two choices: Berkeley and UChicago. Some time after my initial acceptance, UChicago had sent along a fancy certificate saying I was the recipient of the "University Scholar" award, a scholarship recognizing leadership achievements in the amount of $5,000 per year. While flattered (I hadn't expected to get in, let alone any merit scholarship!), I hadn't gotten any other information on aid. I wondered whether I would be on the hook for the rest.
The thought of paying down a mortgage-sized debt shook me. I reached out to the financial aid office in order to ask about this. Lo and behold, they still needed some outstanding document in order to calculate my aid. How had we missed this?? To this day, I'm not quite sure, but take it as a cautionary tale to carefully read every instruction that colleges give (and, if you can, have someone who knows what they're doing on hand to answer questions!).
We sent in that last document immediately, and within a few days, I had an update on my student portal. When I saw the amount, I knew there would be no more waffling between UChicago and Berkeley. Even with in-state tuition, UChicago blew Berkeley out of the water. Happy dancing, happy crying, hugging, and jumping ensued: I was going to my dream school.
College Pricing Models
Since I applied, I've gained more insight into the college pricing process, especially regarding the differences between public and private universities. The sticker cost of tuition is ludicrously high for private schools ($50k+) and seemingly more reasonable for state schools (maybe $15k). For public schools, what you see is basically what you get. Schools cost $15k per year over four years, for a total of $60k (with perhaps some special scholarships, like the Regents in the UC system). However, for private schools, the sky-high sticker price is a bit misleading: essentially, private institutions subsidize the tuition of "regular" (i.e. can't drop $50k a year) students with students who can and do pay that full amount.
If you're reading this post, you're probably in the former group — the "regular" students. Top private schools know that they attract many students in the latter group, and many hope to foster socioeconomic diversity in their populations. For example, you may have heard that Stanford is free for families making less than $100k/year. Though that is an extreme case, many private schools offer discounts to students who need them, ultimately making their tuition comparable to (if not lower than) a state school. These discounts may come in some form of need and merit-based aid. However, this is not a hard and fast rule: some private schools rely heavily on tuition and will be less inclined to grant enough aid to make it worth your while.
Throughout UChicago: Jobs, Internships, and Aid Changes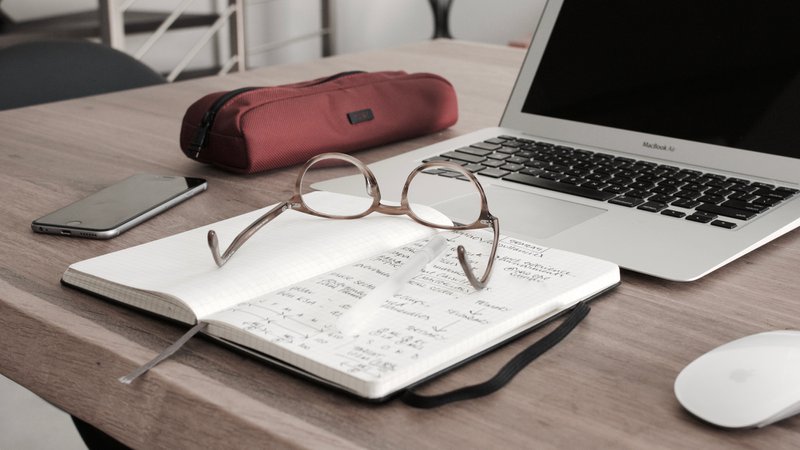 Jobs and Work-Study at UChicago
Part of my UChicago financial aid package included a work-study component, a common element of many college aid packages. Essentially, this means that the government pays some portion of the wages for various on-campus jobs, which lets employers hire you at a cheaper rate. These jobs can be anything from shelving books in the library to working at the front desk of a gym.
Through my work-study, I became a tutor through the Neighborhood Schools Program, where I worked with students at local schools. Between my job and my high school savings, I covered my own "miscellaneous" expenses. At the end of my second year at UChicago, I also began working as an editor for college essays. This work had flexible hours and played to my strengths, and I've been doing it in one form or another ever since.
Summer Internships
During the summers, some of my finance and tech friends landed lucrative internships. These are competitive, but if you're interested in the field, the paychecks can absolutely put a dent into your cost of attendance. Meanwhile, I broke even most summers working in the education and nonprofit space. UChicago's Metcalf program offers $4k as a stipend for such positions. This creates a win-win: the nonprofit, lab, or government office gets a "free" intern, and you get valuable work experience and can afford living expenses for the summer.
Changes in Financial Aid Throughout My Time at UChicago
When I moved off campus at the start of my third year, my UChicago financial aid underwent a slight decrease. Although I was disappointed, this made some sense. Living off-campus is almost always the cheapest option, and meal plans, too, are notoriously overpriced. Even with the reduction in aid, it made financial sense for me to move into an apartment.
Although my move drove the biggest change in my aid package, it still fluctuated a bit from year to year — you will continue submitting your FAFSA, and they'll take into account any changes in your situation and adjust accordingly.
Graduating from UChicago and Final Thoughts
In 2019, I graduated from UChicago with my degrees in economics and linguistics and, fortunately, no debt. The aid and scholarship funds I received covered most of my education, and my parents could luckily pay the remainder. For most people, student loans of some kind are a reality — I'm now becoming closely acquainted with how grad loans work as I head off to law school.
Ultimately, I do think a university education is an investment worth making. However, I do not think it is a $200k-in-debt investment worth making. Neither is paying out-of-state tuition for a state school.
I'm so happy I chose UChicago and that the scholarship and aid I received made attending feasible. My advice — try to exhaust all possible options before taking out loans, and always take out government loans over private ones. If your plans require private loans, rethink whether this particular school is worth it. A little debt can be worthwhile, but facing a mountain of it before you even graduate is a huge challenge. If you're considering loans, I'd recommend the Stuff You Should Know podcast episode "How Student Loans Work" — they do a pretty comprehensive job of explaining it all.
Final Thoughts
Don't be too discouraged by the sticker price of schools, but don't get yourself into a mortgage-sized hole of debt in your early 20s. Do search for scholarships, and find jobs when you can. Look at which schools are need-blind or have stated programs or commitments to socioeconomic diversity.
College has become hugely expensive, so researching financial aid will be time well-spent. Finally, as the applications season picks up and you start stressing out, close your eyes, take a deep breath, and tell yourself: you got this.
---

This informational essay was written by Arielle Ambra-Juarez, UChicago '19. If you want to get help with the college applications process from Arielle or other CollegeAdvisor.com Admissions Experts, register with CollegeAdvisor.com today.