MBA Scholarships and Financial Aid
For many young professionals, an MBA forms a key step toward increased career prospects in the business world. However, getting an MBA is usually a major financial investment—but MBA scholarships can reduce or eliminate the cost.
Financial aid for MBA students comes in many forms, from merit scholarships to loans. There are even part time MBA scholarships for students who balance their degrees with other responsibilities.
This article will serve as a primer on MBA scholarships in USA and financial aid for MBA students. We'll walk you through full-time, online, and part time MBA scholarships. Then, we'll discuss some specialized MBA scholarships, such as MBA scholarships for women and MBA scholarships for international students. In addition to our list of scholarships, we also provide guidance on seeking out and applying for MBA scholarships.
With so many scholarship websites out there, it can be challenging to determine what MBA scholarships are available to you. We hope this article helps you learn more about MBA scholarships and other ways to finance your postgraduate education.
How much does business school cost?
Before continuing, it's important that we clarify the MBA meaning and the scope of this article. So, what is an MBA?
Master's of Business Administration (BMA) programs are offered at business schools alongside other programs in fields like accounting and management. Notably, an MBA is not the only postgraduate degree you can get in business school. However, in this article, we'll focus solely on MBA scholarships and finances.
According to Forbes and the Education Data Initiative, the average cost of an MBA in 2022 was $61,800 in tuition alone. MBA programs vary widely in cost based on prestige, funding and endowments, and public or private status. For instance, Harvard MBA admissions state their tuition is $74,910 this year. On the other hand, tuition at UT Austin costs $52,550 per year for Texas residents and $58,720 for non-residents. So, getting an MBA at a state school can be an effective way to manage the cost of your degree.
Typically, the actual cost of attendance is far higher than tuition, as it includes other costs like housing and living expenses. MBA scholarships in USA schools can help manage these fees.
Depending on the types of MBA students pursue, the local cost of living is often an important consideration. Even applying for an MBA can be difficult when considering the price of the GMAT and possible travel for interviews. So, when researching universities and MBA scholarships, keep these additional expenses in mind.
Can I do an MBA on scholarship?
Yes, you absolutely can rely heavily on MBA scholarships to lower the cost of an MBA. Many hopefuls apply for and get MBA scholarships every year—a lucky few even get full-tuition MBA scholarships. Although full-tuition MBA scholarships are extremely competitive, there are many types of MBA scholarships available through programs and scholarship websites.
MBA Loans
Loans are also a common form of financial aid for MBA students. MBA applicants who completed their undergraduate degree in the US are likely familiar with the Free Application for Federal Student Aid (FAFSA). Applicants will also submit the FAFSA with their MBA applications, determining eligibility for federal student loans. Similar to undergraduates, MBA students may also take on private loans.
It goes without saying that these loans must be repaid and will accrue interest after graduation. Despite an MBA meaning higher earning potential, higher salaries are never guaranteed. Indeed, MBA scholarships are still a more attractive option than loans of any kind, since these do not need to be repaid. So, more MBA scholarships and grants will maximize the return on investment of your MBA.
Generally, MBA scholarships in USA are either private—sponsored by an organization or individual—or offered by the program itself. In fact, most MBA programs offer scholarships in some form, although award amounts vary. With that said, some programs are known to have more generous funding for MBA scholarships than others.
Business Schools with Generous Scholarship Programs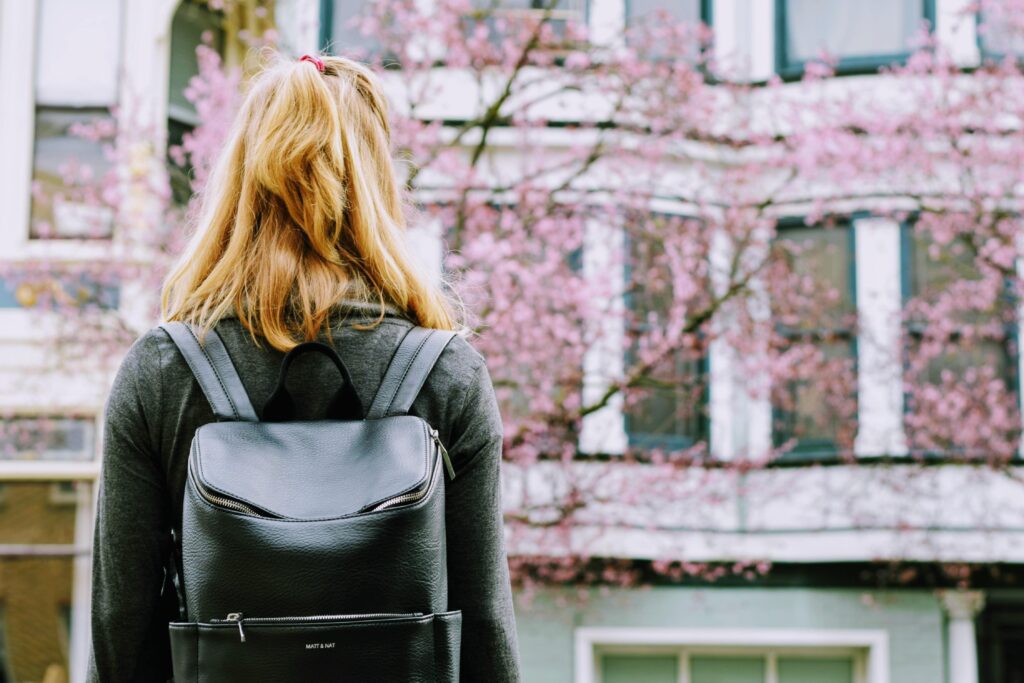 Among the country's business schools, some universities offer more MBA scholarships in USA than others. It can be challenging to know what schools provide substantial scholarships. For instance, while Harvard MBA admissions states average aid awards, UCLA MBA admissions does not. So, applicants should do as much research as possible as they begin the MBA scholarship process.
When browsing university and scholarship websites, look for an MBA financial aid calculator. Not all scholarship websites offer them, but most will state the value of an average award in some level of detail. Schools with a long list of scholarships have more financing opportunities, but make sure you keep track of your options. With that said, these three institutions are known for their generous MBA scholarships.
Kellogg School of Management at Northwestern University
Kellogg is one of America's top-ranked business schools and offers dozens of MBA scholarships and fellowships. Both merit- and need-based MBA scholarships are available, with some including mentorship and networking opportunities. Moreover, second-year MBA students are also eligible for additional opportunities.
Perhaps Kellogg's most well-known scholarship is the F.C. Austin Scholarship, for which all applicants are automatically considered. Austin Scholars must demonstrate exemplary academic and professional leadership in their communities and organizations. In addition to up to two years of MBA tuition, the Austin Scholarship offers specialized programming and personal mentorship.
Other MBA scholarships at Kellogg
A newer offering from Kellogg is the Financial Fellows program, a two-year full-tuition scholarship. Like the Austin Scholarship, this program also offers mentoring in addition to networking and engagement opportunities with leaders in finance. Unlike the Austin Scholarship, however, Financial Fellows hopefuls must complete an additional essay at the time of application.
Aside from these dedicated programs, Kellogg also awards additional scholarships to students with demonstrated excellence in a specific area. For instance, they offer a Forté Foundation Fellowship, one of the foremost MBA scholarships for women. This fellowship is specifically for female students who uphold the foundation's values. Other scholarships are awarded by field or background.
Students can also receive the prestigious McGowan Fellowship. The McGowan Fellowship is awarded to ten students from business schools across the nation, of which Kellogg is one. Each year, Kellogg selects for the Fellowship one rising second-year student who exemplifies leadership and academic achievement. This McGowan Fellow is also assigned a personal mentor and becomes a member of the nationwide Community of Fellows.
The University of Chicago Booth School of Business
Ranked as America's best business school, Booth is both a leader in finance education and in MBA scholarships. All applicants to Booth are considered for merit-based MBA scholarships and other awards and fellowships. In addition to demonstrated excellence, MBA scholarships at Booth may also be awarded based on career path and nationality. Booth's many MBA scholarships for international students also make it an attractive option for students from abroad.
Booth's Global Innovator Fellowship program is open to students from any country who demonstrate a passion for global business. In particular, Global Innovators show a passion for challenging the status quo, from exploring developing markets to reaching marginalized communities. This fellowship also does not require a separate application.
Additional Opportunities at Booth
Among Booth's other MBA scholarships and fellowships, many offer mentorship and other exclusive opportunities. For example, the Kilts Marketing Fellowship, directed at students aspiring toward marketing management careers, includes mentorship from alumni. There's also the Distinguished Fellowship, a full-tuition award whose recipients receive personal professor mentorship.
For those devoted to social impact, the Civic Scholars Program covers full tuition for students working for a 501(c) nonprofit or the US government. This is one of few full-tuition part-time MBA scholarships—students in Booth's Weekend MBA and Evening MBA programs may apply. Members of the program receive unique programming and networking opportunities no matter what MBA format they choose.
Columbia Business School
The majority of Columbia Business School's MBA scholarships are need-based, partial-tuition awards. These types of MBA scholarships average $20,000 at Columbia and typically range from $10,000 to $30,000. About half of applicants receive these MBA scholarships each year, although Columbia MBA admissions emphasizes that they are never guaranteed. In other words, Columbia Business School applicants should seek external aid.
However, Columbia Business School does offer a handful of merit-based MBA scholarships and fellowships. Eligibility is based on academic excellence as well as professional experience and the applicant's background. While a small number of these scholarships cover full tuition, most of them are partial. Some organizations, like the Robert F. Smith Scholarship Fund for HBCU graduates, offer a mix of partial and full MBA scholarships.
One of Columbia's most prestigious awards on its list of scholarships is the Meyer Feldberg Distinguished Fellowship. This two-year full-tuition fellowship is granted to incoming students who have demonstrated outstanding leadership and academic excellence. Fellows also join a global network of alumni and donors across a wide array of industries. Columbia MBA admissions emphasizes the prominence of this fellowship—accordingly, they award this fellowship solely to extremely accomplished applicants.
European Union residents in search of MBA scholarships for international students should know about the Project Charity Trust Fellowship. This award is exclusively for those from the EU, and it prioritizes those dedicated to philanthropy. Furthermore, students aiming for a career in Europe are given special consideration. This partial tuition scholarship can be renewed in the second year provided that awardees demonstrate continued academic achievement.
Fully Funded MBA Programs
While many receive MBA scholarships and fellowships every year, full funding is still rather rare. Even so, there are ways to get your degree fully funded in addition to MBA scholarships. As mentioned above, many MBA programs automatically consider applicants for scholarships. However, some funding opportunities require a separate application. One well-known avenue for full tuition aid is the Consortium for Graduate Study in Management.
Understanding the Consortium
The Consortium is an alliance of 23 of America's leading business schools and numerous business organizations. Their objective is to "promot[e] the inclusion of African Americans, Hispanic Americans and Native Americans in American business." Therefore, the ideal Consortium student has a strong, demonstrated commitment to promoting inclusion in corporate leadership and business education. Note that applicants aren't required to be from an underrepresented group; as long as they actively promote inclusion, they're eligible. To further their goals, the Consortium offers the Consortium Fellowship, a full-tuition scholarship for the best and brightest.
Within the Consortium application, students apply to up to six Consortium member schools, who receive the completed application. Pending acceptance into one or more MBA programs, students will be considered for the Fellowship. Note that it is possible to gain admittance and enroll at a member school as a Consortium member—without receiving a grant. Carefully review the terms and instructions of the Consortium application before applying.
Aside from the Consortium Fellowship, there are several full-tuition MBA scholarships in USA top programs. As discussed in the previous section, most program-provided merit MBA scholarships and fellowships do not require separate applications. However, it is prudent to check the scholarship websites of each program for a list of scholarships and requirements. It goes without saying that these full-ride scholarships go only to the best of the best applicants.
Do online MBA Programs give scholarships?
Pursuing an MBA online or part-time is a flexible option popular among working professionals who want to improve their career prospects. In this article, we consider a part-time MBA as any online or hybrid MBA program.
On average, these types of MBA take six to twelve months longer than an in-person program. As may be expected, these programs can have a sizable price tag even though they are remote. Fortunately, many external MBA scholarships in USA are valid for online programs, and some online programs have their own scholarships.
Not all online programs provide MBA scholarships, and you should always check what MBA scholarships are available before applying. Of course, the amount, eligibility requirements, and application requirements vary among schools that do offer these MBA scholarships. While this article will provide a brief list of scholarships below, it is by no means exhaustive. So, conduct thorough research on MBA scholarships at schools that meet your criteria.
University of Southern California Marshall School of Business
The USC Marshall Online MBA program offers merit-based MBA scholarships to applicants who submit their materials by the scholarship deadline. That is to say, there is no additional scholarship application—but there is a cutoff date for eligibility. When researching schools, confirm if scholarship eligibility is contingent on a scholarship deadline like at Marshall.
Merit MBA scholarships at USC Marshall range from $5,000 to $20,000, based on academic aptitude, professional achievement, and leadership potential. Considering the total cost of five semesters sits at $112,072, every scholarship dollar helps.
In addition to merit scholarships, USC Marshall also offers loan-based financial aid for MBA students. Loan amounts are calculated based on demonstrated financial aid as determined by the FAFSA. External aid found on scholarship websites and student loans are also accepted.
If you intend to pursue an MBA while working full-time, your employer may have a tuition reimbursement policy. When researching financing options for your MBA, do not neglect to inquire with your place of work. It can lead to unexpected benefits. For one, USC Marshall MBA students whose employers reimburse tuition can benefit from a deferral plan where students only pay 10% of tuition.
Florida International University
In Florida International University Professional MBA Online program, students may receive unique performance-based MBA scholarships of $3,000 to $10,000. Unlike merit- or need-based MBA scholarships, these become available once a student is on their tenth course in the program. In other words, at some point in their second year—students may take at most two courses per quarter.
Performance-based MBA scholarships aim to support students who have already proven themselves capable of finishing out their degree. For the university, it improves the ratio of MBA scholarships provided to retention and graduation rates. However, students with limited funding may be unable to attend without outside scholarships—fortunately, FIU provides a list of scholarships. On the other hand, FIU may appeal to students whose employers cover tuition or who have other funding options.
FIU is a great example of why researching MBA scholarships thoroughly is paramount. Applicants should know exactly how and when a program's MBA scholarships are offered while considering all financing options. Additionally, you should consider how much scholarship awards are worth relative to the overall cost of the degree. For example, the maximum FIU scholarship is $10,000, while the total program tuition is $42,000. Comparisons like this can heavily inform your decision to apply to or attend an MBA program.
Babson College
Babson College offers both wholly and partially online MBA options to suit the needs of the Boston area and beyond. Like any accredited school, Babson accepts the FAFSA and provides information on applying for federal student loans. However, it does not award need-based grants to incoming postgraduate education students.
That is not to say Babson offers no part-time MBA scholarships. Students are automatically considered for merit-based MBA scholarships ranging from $3,000 to $7,500 when applying. Additional merit awards are granted to those who are committed to diversity and to women's leadership. Note that rather than annual grants, these are one-time awards. For second-year students, a list of scholarships based on need is available to assist them in finishing their degree.
Specialized MBA scholarships are also available. Canadian and Mexican nationals, as well as graduates of local high schools, are eligible for additional grants. Additionally, Babson participates in the Yellow Ribbon Program, providing eligible veterans with $20,000 annually on a first-come first-served basis.
As can be seen, the aid available for online MBA students varies widely. While some programs have robust scholarships and even need-based financial aid for MBA students, others offer most aid to continuing students. So, thoroughly read each school's list of scholarships, as well as their criteria and availability, as you research schools. It's a good idea to check if a school has an MBA financial aid calculator as well.
Popular Ways to Pay for an MBA
As stated above, full-ride MBA scholarships and fellowships are extremely competitive. As a result, many MBA hopefuls often finance their postgraduate education using several sources, from scholarship websites to employer assistance. A full ride is never guaranteed, so it's smart to be informed about all financing options during application.
Scholarships vs. Fellowships
Applying to graduate school differs from applying to an undergraduate program in a few key ways, including aid. Fellowships are more common for graduate school and MBA programs. Those unfamiliar with financial aid terminology, however, may wonder about the difference between scholarships and fellowships.
Simply put, scholarships are financial awards typically earmarked for tuition and educational expenses. They usually do not include any additional components like mentorship or networking opportunities; in contrast, most fellowships do. Fellowship recipients join other fellows in a wide alumni network that they can leverage long past graduation. Fellowships for postgraduate education also sometimes include a stipend to be used at the fellow's discretion. As a final note, both of these are usually—but not always—merit-based, and may be full or partial.
Since both types are often endowed, more prestigious institutions tend to have more generous MBA scholarships and fellowships. For instance, both Harvard MBA admissions and Stanford MBA admissions claim their average aid award is over $40,000. While Stanford MBA admissions doesn't state how many students receive scholarships, Harvard claims about half of each class receives aid. Georgetown MBA admissions claims over 40% of their enrolled MBA students receive aid. Some schools are more opaque: UCLA MBA admissions provides a list of scholarships but no statistics on awardees.
Research on MBA scholarships should go beyond amounts: look for need-based aid and eligibility criteria. Columbia MBA admissions offers need-based aid averaging $20,000, generally renewed for students' second year. Georgetown MBA admissions also provides a long list of scholarships with a variety of eligibility requirements.
As always, external scholarship websites are always an option. Do not rely entirely on university websites for MBA scholarships—rather, cast a wide net when looking for MBA scholarships.
On-Campus Opportunities and Assistantships
Most undergraduates probably have worked or know someone who worked on campus. Graduate students also have on-campus work opportunities, also known as assistantships. As one might guess, an assistantship often comprises teaching or research assistant work. Stipends from these vary—Georgetown MBA admissions, for example, states that assistantships pay up to $2,200 per semester. Usually, assistantships are treated like a part-time job, so they are restricted to 20 hours per week.
Some schools offer robust support for assistants, while others do not prioritize MBA students. UCLA MBA admissions outlines a policy of medical insurance and fee offsets for eligible assistants. On the other hand, Stanford MBA admissions states that preference is given to doctoral candidates for fellowships and assistantships.
Other Sources: Employer Sponsorship and Loans
As stated above, some employers will sponsor employees pursuing an MBA. Employer sponsorship varies widely, so ask someone within your company directly to confirm terms and eligibility. Some employers require work commitments or demonstrable achievement in the MBA course. Others may offer MBA scholarships to prospective employees on the condition that they work for the company after graduation. In this system, students aspiring to a full-time MBA may be able to secure a job before they even begin.
Finally, after MBA scholarships and sponsorship, some students may need to take out loans. Loans for an MBA are similar to those for undergraduate degrees. Postgraduate education can be paid for with federal student loans based on demonstrated need as determined by the FAFSA. There are also various private loans, though interest rates for private loans are often higher.
MBA Fellowships
As discussed, a key type of financial aid for MBA students comes in the form of MBA fellowships. Compared to MBA scholarships, MBA fellowships offer recipients more than just a monetary reward. Students who meet the sponsoring institution's selection criteria generally gain access to mentors/alumni, networking, and other unique programming opportunities.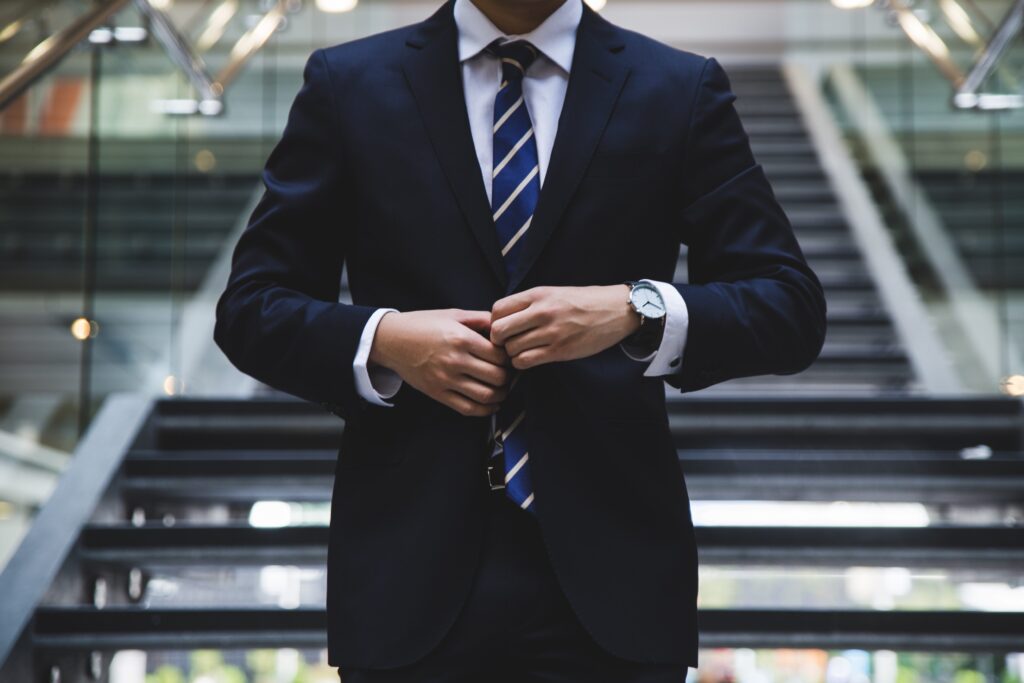 When researching financial aid for MBA programs, you might come across the following types of MBA fellowships:
Types of MBA fellowships
National fellowships/scholarships
University-wide graduate scholarships
Full-tuition MBA scholarships and fellowships
Partial awards
For the most part, MBA fellowships are available only to students pursuing a master's or doctoral degree. These types of MBA awards are typically merit-based, so the application process is competitive.
While every MBA fellowship opportunity will have its own unique application process and selection criteria, it can be helpful to have a general understanding of different types of MBA fellowships. So, let's walk through each of the types of MBA fellowships available.
National fellowships/scholarships
National, privately funded MBA scholarships do not oblige a student to attend a particular university. Since they are privately funded, each fellowship will have a unique focus and specific eligibility criteria. For example, the Reaching Out LGBTQ MBA (ROMBA) Fellowship is focused on students who demonstrate leadership in the LGBTQ+ community.
While national fellowships are not school-specific, they are often limited by their connection to participating schools. Reaching Out has partnered with over 70+ MBA programs. That means the ROMBA Fellowship will be accepted by great programs including Harvard MBA admissions, Stanford MBA admissions, and Columbia MBA admissions.
University-wide graduate scholarships
Many universities offer their own graduate scholarships. However, these are not always specifically MBA scholarships. Rather, they may be available to any student completing any graduate degree program. Award amounts can vary by school and by program, and they may require a separate application.
You can learn more about specific opportunities by visiting an institution's graduate school page. For instance, the University of Alabama provides a complete list of Graduate School Scholarships & Fellowships, which includes various fellowships, scholarships, and conference and research funding.
Full-tuition MBA scholarships and fellowships
Many MBA programs offer full-tuition MBA scholarships to students based on merit, school/program fit, or financial need. These scholarships, like the Consortium fellowship, are competitive. However, a student whose profile matches the mission and values of a given institution can increase their likelihood of winning these types of awards.
Stanford, for instance, has both need- and merit-based scholarship opportunities. After receiving your acceptance from Stanford MBA admissions, you can then submit a separate application to the Stanford GSB BOLD Fellows Fund or the Stanford Knight-Hennessy Scholars Program. Both fellowships offer funding to help cover tuition, fees, and living expenses.
Partial awards
Many private foundations will offer smaller MBA scholarships to high achieving students. Partial awards are still competitive, but they are well worth going through the process of applying. While these won't cover your entire cost of tuition, you can often combine them with other MBA scholarships, grants, or loans to offset the total cost of an MBA.
Colleges and universities may also offer partial MBA scholarships. For instance, Columbia MBA Admissions offers partial-tuition scholarships to qualified candidates. Students may receive anywhere from $10,000 – $30,000 if they qualify for aid and complete a need-based application.
Specialty MBA Scholarships to Explore
You can find a variety of national MBA scholarships, each with their own specific eligibility criteria. These MBA scholarships are for students pursuing a postgraduate education in business and typically have a unique focus. In many cases, national foundations provide dedicated scholarships for MBA candidates from historically underrepresented backgrounds.
Below we have a few examples of specialty MBA scholarships. Be sure to check out each of their scholarship websites for full details and eligibility requirements, as these will vary by program.
Paul and Daisy Soros Scholarship for New Americans
The Paul and Daisy Soros Scholarship for New Americans supports the postgraduate education of immigrants, refugees, and their children who have demonstrated exceptional promise and leadership potential. Established by philanthropists Paul and Daisy Soros, the scholarship provides funding for 30 graduate studies in various fields, including business, law, medicine, and the arts. Recipients of this highly competitive award receive up to $90,000 over two years, enabling them to pursue their academic and professional goals.
Robert Toigo Fellowships
The Robert Toigo Foundation offers fellowships for MBA candidates who are committed to advancing diversity and inclusion in the field of finance. The Toigo Fellowships are highly competitive and are awarded to exceptional individuals from underrepresented backgrounds who aspire to leadership roles in finance-related fields such as investment banking, asset management, and private equity. Recipients of the Toigo Fellowship receive $5000 annually, mentorship opportunities, and access to a powerful network of alumni and industry leaders.
GFOA Scholarships
Government Finance Officers Association (GFOA) Scholarships are specifically for students pursuing degrees and careers in government finance. However, students can have a variety of focuses in their MBA programs, including accounting, finance, political science, economics, and business administration. GFOA MBA scholarships vary in terms of eligibility criteria and award amounts, which range from $5,000 to $25,000. Each scholarship notes if they have additional eligibility requirements concerning enrollment and employment status, a specific course of study, and any necessary letters of recommendation.
MBA Scholarships for International Students
If you're an international student looking for MBA scholarships in USA schools, this section is for you. There are some scholarships that are only available to US citizens pursuing an MBA, meaning international students are not eligible. However, international students are eligible for many of the MBA scholarships in USA schools included in this guide.
Even better, there are also many MBA scholarships for international students specifically. Here is a short list of scholarships for international students looking for MBA scholarships in USA schools:
MPower Scholarship
The MPOWER Scholarship is a valuable opportunity for international students to receive MBA scholarships in USA and Canada to help fund their education at an MPOWER partner school. MPOWER MBA scholarships for international students are awarded based on a combination of academic merit, leadership potential, and financial need. Recipients of the scholarship receive financial support to cover tuition and other educational expenses. Awards include one $10,000 grand prize and two $2,000 honorable mentions.
Harvard Business School Scholarships
Harvard Business School has dedicated funding through external partnerships that provide MBA scholarships for international students. On the Harvard MBA admissions website, you can find a list of MBA scholarships specifically geared towards students coming from outside of the country.
Some examples include:
Eduarda Justo Foundation (Spain)
KHMW-Eizenga Scholarship for Dutch Students (The Netherlands)
Kosciuszko Foundation (Poland)
7UP Harvard Business School Scholarship (Nigeria)
UNIQLO HBS Fellowship (Japan)
Eligibility for these MBA scholarships for international students varies by award. For example, the UNIQLO HBS Fellowship is only for students who are Japanese nationals and are not already sponsored by a corporation or organization.
AAUW International Fellowships
The AAUW (American Association of University Women) International Fellowships are prestigious MBA scholarships in USA schools designed to support women from around the world pursuing graduate studies in the United States. Unlike other MBA scholarships for international students, recipients must plan to work in their home countries after graduating. Funds are awarded based on a student's academic achievements and commitment to advancing causes supporting women and girls. Award amounts range from $20,000 – $25,000.
Part-Time MBA Scholarships
There are different types of MBA programs: full time and part time. Typically, students can take evening or weekend classes to complete a part time MBA, meaning they'll have the flexibility to continue working full time while in school. This can be helpful for students who need to provide an income for their families while in school. It can also be a great fit for students who are passionate about their position and company.
However, just because you're working doesn't mean you won't still need MBA scholarships to help cover the cost of tuition. The good news is, MBA scholarships and financial aid are available for students no matter how they are pursuing their MBA. This means that you are free to choose the program that's right for you.
That being said, part time MBA scholarships are not as common as full time MBA scholarships. If you're interested in attending specific business schools, be sure to check all of their scholarship websites to see if they offer part time MBA scholarships. Eligibility amount will vary by program, so always check each university's website and financial aid/scholarship page.
Chicago Booth
The University of Chicago Booth School of Business offers a variety of MBA scholarships to support students pursuing their part-time MBA through the Booth evening or weekend MBA programs. Prospective MBA students can explore UChicago's list of scholarships, including merit-based awards and those specific to industry or leadership achievement. Amounts and eligibility vary for each of their MBA scholarships. However, all students will automatically be considered for Chicago Booth's merit-based awards.
UCLA Anderson
UCLA's Anderson School of Management offers fellowships for part-time MBA students accepted to their fully-employed MBA program. UCLA MBA admissions considers new admits and chooses students for this fellowship based on their application and financial need. Part time MBA scholarships at UCLA can vary up to $30,000 and are disbursed quarterly throughout the academic year. Availability, eligibility, and awards are subject to change, so be sure to check the UCLA MBA admissions scholarship websites for more information.
Georgetown McDonough
Offering several scholarships to support students participating in their Flex MBA Program is Georgetown University's McDonough School of Business. Georgetown provides part time MBA scholarships to about 15-20% of their Flex MBA class each year, with awards ranging from $2,000 – $10,000. Students are encouraged to submit their applications early to Georgetown MBA admissions to maximize their chances of receiving funding. All applicants to Georgetown MBA admissions are automatically considered for the Georgetown MBA Merit Scholarship. Check out the Georgetown MBA admissions website for a complete list of scholarships, including the Admit.me Access and Modus Create Endowed MBA Scholarship.
This list of scholarships includes just a few examples of the many part time MBA scholarships available. If you are exploring part time MBA programs, be sure to check each college or university's scholarship websites. That way, you can ensure you receive the most accurate information regarding part time MBA scholarships.
MBA Scholarships for Women
Our next list of scholarships has another specific focus: MBA scholarships for women. Many of these scholarships were started with the intention of encouraging and supporting women in business. According to statistics of S&P 500 companies from December of last year, women held only 32% of board seats, and only 7.4% of CEOS were women.
To help change those statistics, there are countless scholarship opportunities that not only help women pay for their cost of attendance but also connect them with other women in business. Here is our list of MBA scholarships for women:
Forté Fellowships
The Forté Foundation offers dedicated MBA scholarships for women pursuing MBA degrees at leading business schools. These fellowships aim to increase gender diversity in the business world by providing financial assistance and access to a network of professional women. Forté works with a number of partner schools, each of which selects its Forté fellows based on their own admissions review. So, you might be considered to become a Forté fellow by:
Harvard MBA admissions
Stanford MBA admissions
UCLA MBA admissions
Columbia MBA admissions, and more!
All Forté partner schools grant awards for full-time students. Depending on the program, some partner schools will also grant awards to part-time and executive MBA students.
AAUW Scholarships
The AAUW (American Association of University Women) offers Focus Professionals Group Fellowships aimed at supporting women of color who are pursuing an MBA degree. These scholarships are part of AAUW's commitment to advancing equity and diversity in higher education and the business world. Their MBA scholarships provide financial assistance to women of color who demonstrate exceptional achievements and potential in fields where they have been historically underrepresented. Awards up to $20,000 to go towards educational/living expenses, dependent child care, and travel to professional meetings, conferences, or seminars.
Jane M. Klausman Women in Business Scholarship
The Jane M. Klausman Women in Business Scholarship is a program established by Zonta International to provide MBA scholarships for women pursuing undergraduate or master's degrees in business-related fields. Zonta provides 37 international scholarships, each with an award of $5,000. To apply, you must submit an application to your local Zonta club. However, if there are no clubs located in your geographic area, you may still be eligible to apply for an international Zonta scholarship.
7 Best Tips for Winning MBA Scholarships
As you can see from our list of scholarships, there are countless MBA scholarships available to students interested in attending business school. However, it is clear they're also fairly competitive. Here are 7 tips for winning MBA scholarships:
Tips for Winning MBA Scholarships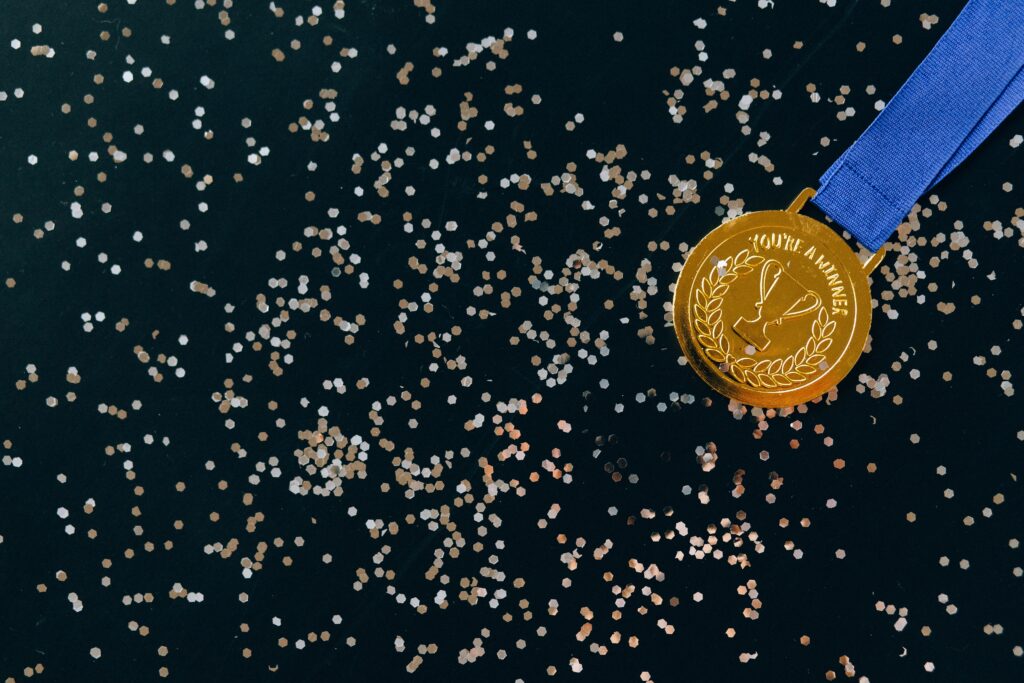 1. Start Early
One of the hardest parts about winning MBA scholarships and fellowships is finding them. The sooner you start looking for them, the more MBA scholarships you'll find for which you're eligible. Some school's scholarship websites include both school-sponsored and external MVA scholarships. So, if you've already built your list of schools, start your search there.
2. Do Your Research
Our list of scholarships is just the beginning. Different MBA programs will have different fellowships and scholarships available, each of which will have their own criteria. Make sure you understand the financial aid and MBA scholarship options at your chosen programs as you begin the MBA scholarship process.
3. Build Your Resume
Most merit-based MBA scholarships look for students with proven contributions to their communities, either through work or volunteer experience. Make sure your resume aligns with the mission of the program or scholarship provider from which you hope to secure funding. If you are asked to write an MBA scholarship essay, you may want to connect these experiences to the institution's values and your future career aspirations.
4. Craft Your Application Narrative
Applying for MBA scholarships is a lot like applying for MBA programs. You'll likely end up including many parts of your initial application, and many merit-based MBA scholarships won't even have additional materials to submit. Regardless of the materials you are asked to include, your application should tell a clear story of who you are, why you're pursuing an MBA, and what makes you a unique candidate.
5. Don't Ignore Small Scholarships
Smaller awards can combine to make a major difference in your MBA financial planning. If you see a smaller MBA scholarship for which you're eligible while searching scholarship websites, don't hesitate to apply. Institutions often give out smaller scholarships to multiple winners rather than selecting a single grand prize winner, and you don't want to miss out on an opportunity to be selected.
6. Tailor Your Essays
If a specific scholarship requires an essay, it often ends up being one of the most important parts of your overall application. Most MBA scholarships—especially larger ones—have specific missions and values that guide the selection process. Keep these values in mind as you craft your MBA scholarship essays, and be sure your essay is clear, concise, and tells a compelling story.
7. Meet Your Deadlines
Some MBA programs will have specific deadlines for scholarship consideration. Make sure you understand these deadlines as you prepare your materials. Always check the sponsoring institution's scholarship website for up-to-date information on application timelines, materials, and important deadlines.
Financial Aid for MBA Students
While fully-funded MBA scholarships may be the best way to attend business school debt-free, that isn't going to be every student's reality. Partial MBA scholarships or fellowships are still fantastic, but you'll still need to find ways to cover the rest of your costs.
Many schools have a MBA financial aid calculator available, including Harvard and Cornell. However, even without other tools, you can still figure out how much pursuing a postgraduate education will cost you. MBA programs cost on average around $61,800. Remember, the total costs will vary, especially between full-time and part-time MBA programs, and so will your financial aid options.
FAFSA
Outside of MBA scholarships and fellowships, student loans also qualify as financial aid for MBA students. Students applying to MBA scholarships should also complete the FAFSA as part of the financial aid process, just like during undergraduate education. You can use the FAFSA MBA financial aid calculator to determine what kinds of loans, grants, and work-study funds you may be eligible to receive.
Private vs. Federal loans
If you do need to take out loans to make up the difference between your MBA scholarships and a school's full cost of attendance, it's important to understand the key differences between privately funded loans and federal student loans. Private loans are generally more expensive in the long run, whereas federal loans provide more flexible and beneficial terms.
Private student loans:
Can require payments while you are still in school
Interest rates may be variable or fixed
Often unsubsidized, meaning you are responsible for any interest
May require a cosigner or strong credit record
Cannot be consolidated, though they may be refinanced
Federal student loans:
Payments do not begin until after graduation
Offer fixed interest rates often lower than private loans
Can be subsidized, depending on qualifications
Do not require a credit check
Can be consolidated into a Direct Consolidation Loan
There are also student loan options available for international students at top programs. These are typically loans from private institutions or banks, like MPOWER or Citizens. Keep in mind, the repayment terms, interest rates, and amount you can borrow will all depend on your personal circumstances and your specific lender.
As far as financial aid for MBA students goes, you may need to consider loans after potential MBA scholarships, fellowships, and grants. However, finding the right loan can help you get the funding you need to earn your MBA.
MBA Scholarships and Financial Aid – Final Thoughts
Earning an MBA costs a significant amount of money, and making a plan to cover your cost of tuition and living expenses is as important as getting in. Thankfully, there are many types of financial aid for MBA students to help cover the cost of their program. The majority of students use MBA scholarships, fellowships, grants, and student loans to help pay for a postgraduate education. For example, nearly 50% of Harvard students receive a need-based fellowship to help pay for their MBA.
With countless MBA scholarship websites, there is no shortage of MBA scholarships to find and apply to. There are three main types of MBA scholarships: fully-funded MBA scholarships, part time MBA scholarships, partial MBA scholarships, and MBA fellowships. Some are MBA-specific, while others are for general postgraduate education studies.
Take advantage of specialty scholarships
Depending on your background and interests, you may also qualify for specialty scholarships, like MBA scholarships for women or other historically underrepresented groups. International students also have plenty of opportunities to apply for MBA scholarships. Moreover, there are even some scholarship websites geared specifically toward international students looking for MBA scholarships in USA graduate schools.
If you're still not sure where to start your scholarship search after reviewing our list of scholarships, we're here to help. CollegeAdvisor has all the resources you need to apply to an MBA meaning we can help with everything from crafting your MBA college list to securing MBA scholarships. Check out our list of Best MBA Programs, choose the best Type of MBA Program for you, and our step-by-step Guide to Navigating the Admissions Process.
---

This article was written by Gina Goosby and Stefanie Tedards. Looking for more admissions support? Click here to schedule a free meeting with one of our Admissions Specialists. During your meeting, our team will discuss your profile and help you find targeted ways to increase your admissions odds at top schools. We'll also answer any questions and discuss how CollegeAdvisor.com can support you in the college application process.