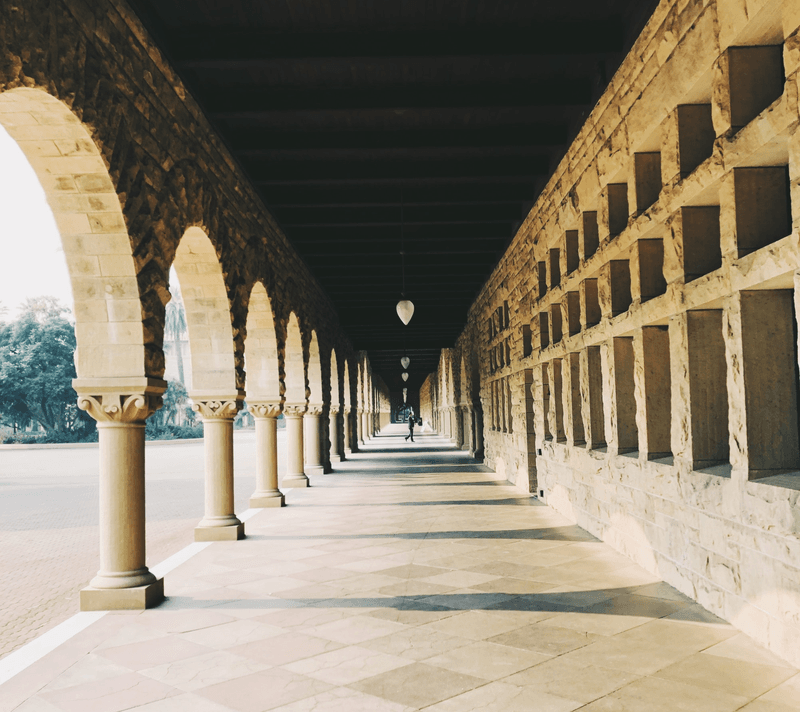 What is the difference between a quarter and a semester system?
Traditionally, universities and colleges will have one of two academic calendars: a traditional semester system or a quarter system. Only about 5% of four-year universities and colleges in the United States currently follow the quarter system.
This informational essay was written by Adonis Rubio, Stanford '21. If you want to get help writing your Stanford application essays or talk about the quarter system with Adonis, register with CollegeAdvisor.com today.
Instead of having two semesters separated by long breaks, schools that follow the quarter system typically have three quarters, plus an optional summer quarter. Some notable schools that follow the quarter system: the University of California system (except UC Berkeley and UC Merced), CalTech, Dartmouth, Drexel, Northwestern, University of Chicago, Oregon State, and Stanford.
While the academic calendar might not be the first thing you look at when you apply to schools, it will definitely impact your college experience. My experience with the quarter system at Stanford required an adjustment period, but I have definitely enjoyed it so far, and I'd like to share some advice on how to balance a quarter-based academic calendar.
Advantages of the quarter system
You get to take more classes.
Taking three sets of classes a year instead of two can give you more flexibility and the chance to explore courses outside of your major. It also makes it easier for students to change or add their majors. That extra academic term can also help students who are looking to improve their GPA!
Class terms are shorter.
If you don't like a particular class or have to take a dreaded class, at least it will only last 10 weeks!
Courses are very fast-paced and engaging.
With shorter breaks and constant exams, students and professors stay on their toes. Some students also might benefit from staying in "learning mode" and getting less academic lulls.
Disadvantages of the quarter system
Internships are often geared towards the semester system.
This can definitely be frustrating, as many internships are scheduled to begin while students on the quarter system will still be in classes.
Study abroad programs are often geared towards the semester system.
Especially if you're interested in programs outside of what your school has to offer, the quarter system may limit your opportunities to study abroad.
There is no break from classes before exams.
Usually known as "dead week" or "hell week," schools on a semester system will give students a week to study before exams start. A quarter system doesn't typically include this week, which means that students are usually preparing for finals while continuing to learn new material—at Stanford, you can be tested on material you learned the Friday before on the exam!
Winter break tends to be shorter.
On average, schools on the quarter system have a two-week-long winter break; schools on the semester system routinely have a month off.
My Experience at Stanford
I have to say that I have enjoyed the quarter system at Stanford. And while there may be some disadvantages or changes that you don't expect, Stanford does a good job of finding work-arounds to accommodate for their students.
One of the hardest aspects of Stanford academics can be the exam schedule. For Stanford students, the word "midterm" has lost its meaning!
Every department and class is different, but Stanford classes tend to have more than one midterm exam. (Some classes, like chemistry, have as many as 3 per quarter.) So, once Week 3 of the quarter comes around, you might be studying for various midterms all the way until Week 8. Some classes, like my biochemistry class, would have a Week 9 midterm… and then a final the next week! This exam schedule was hard to adjust to at first.
Plan out your quarters ahead of time to avoid an overload of midterms. At Stanford, the class syllabus is typically available with a pre-planned exam schedule. Balancing your exam schedules will be more important for you than it will for students on the semester system: you'll want to take your midterms into account when you plan out your course load. This is one of the best ways you can reduce your stress during the quarter.
There's no right way to balance your course load at Stanford. Some students like having all their midterms in one week, and others like having it spread out over four or even five weeks. Usually, you'll have the opportunity to speak to upperclassmen and academic advisors, and they will be quick to let you know if your course load is particularly worrisome.
With the constant flow of exams, students are consistently reviewing and preparing course material throughout the quarter. Dealing with the lack of a "hell week" might be intimidating, but remember that a quarter system is designed to benefit your learning. Some of my peers at Stanford find that they don't need to cram much, if at all, because they were just tested on the material.
Besides, Stanford does have what we call the "primal scream": a day where students gather outside at midnight before the start of finals to let out their frustrations in communal screaming. As crazy as that sounds, it's one of the many interesting traditions and experiences at Stanford that remind students that they're all in this together!
I can't speak to studying abroad at every school, but Stanford does help students work with the quarter system. At Stanford, students can study abroad for a full quarter, including the summer quarter, or take two-to-three week "overseas seminars" during the summer. If students can't commit to a full quarter of studying abroad, Stanford also offers Alternative Spring Breaks. These are structured spring breaks where students typically go to different cities or countries to learn about the culture and give back to a community. So, in my experience, Stanford still offers plenty of opportunities for students to study abroad—I studied in Paris last year!
As a STEM major, my ability to get internships has not been too disrupted by the quarter system. Especially in STEM fields, many summer research programs will accommodate for a later start date. Stanford also offers internal summer internship programs, and you can always speak to academic advisors about finding an opportunity that works for you.
Like many aspects of college life, the quarter system at Stanford quickly became something that my friends and I bonded over. It takes some getting used to, but most students are well-adapted once they get through their freshman year.
I would recommend planning out your quarters week-by-week to help keep your studying on track. The quarters will also go by really quickly—don't forget to make time for your friends! Despite the accelerated pace of a the quarter system, I always made time to hang out with friends or grab a bite to eat with them.
I also found it helpful to balance my perspective at Stanford. It's okay to have a particularly difficult or heavy quarter, because you'll have plenty more opportunities to stage a comeback!
Stanford's academic calendar might put it into the minority of American schools, but the quarter system is an essential part of the Stanford academic experience. I found it more than manageable, and Stanford does a good job helping students with any incidental disadvantages.
---

This informational essay was written by Adonis Rubio, Stanford '21. If you want to get help writing your Stanford application essays or talk about the quarter system with Adonis or other CollegeAdvisor.com Admissions Experts, register with CollegeAdvisor.com today.