In this Yale Financial Aid Guide, CollegeAdvisor.com Admissions Expert Zoe (Yale '16) walks us through how she paid for Yale University, from beginning the application process to graduating from Yale. For more guidance on financial aid and the college application process in general, sign up for a monthly plan to work with an admissions coach 1-on-1.
---
I graduated from Yale in 2016 with a B.A. in Religious Studies concentrating in Environmental Studies. My generous financial aid offer made this possible. In this article, I'll review my journey through considering, applying for, and taking advantage of college financial aid.
I hope this personal narrative will be helpful to others who need financial aid to pursue their college dreams. No two financial aid journeys are identical, so my story is unique. However, I hope it shows some considerations that go into the college application process for students seeking financial aid. I also hope it shows how many doors a good financial aid package can open. Thanks to financial aid at Yale, I had the opportunity to live on an island farm, hike the Himalayas, and build communities I will never forget.
The Beginning – High School
I was lucky enough to attend a small private high school called Concord Academy. To finance my beloved artsy, nerd-filled, academically rigorous school, I received generous financial aid. Attending a school offering courses like Lying and Dying: War and Words in Early America was my idea of heaven. So, my mom worked three jobs to pay for my fancy education.
Throughout my years at Concord Academy, my academic aspirations only grew stronger. I came alive during class discussions about the underlying Transcendentalist philosophies in Thoreau's Walden. I happily spent entire weekends gathering fifteen pages of quotes from In the Devil's Snare, which I would eventually turn into a five-page historical and psychological analysis of the Salem witch trials. I dreamed of being in academia forever.
Applying to College & Considering Financial Aid
Knowing how much I thrived in Concord Academy's small, discussion-based academic setting, I naturally gravitated towards small liberal arts colleges like Swarthmore, Wesleyan, and Oberlin. Yale, too, had a strong hold on my imagination.
My mom and I knew that college would resemble my high school experience. We would need financial aid to afford my fancy education. It might be expensive, but my mom would figure it out. "Saving up" for college was more of an aspiration. My mom worked really hard so I could do my job: being a strong, dedicated high school student. I worked a little over the summers, but I didn't make much because my job was at a small, non-profit farm. All in all, our financial strategy boiled down to doing our best and hoping for generous aid offers.
The trick was to find colleges that could meet my financial need. Ivy League schools were a strong bet. With their large endowments, they could afford to match our demonstrated need (as calculated by the FAFSA and CSS Profile). But beyond Yale and Brown, my heart was with small, liberal arts colleges. Thankfully, the schools I loved most — Swarthmore, Wesleyan, Oberlin — had a strong track record for providing financial aid, even with a more limited budget than the Ivies.
As I finalized my school list, I made a spreadsheet to track each school's financial aid requirements. I had rows for the FAFSA, the CSS Profile, IDOC, school-specific applications, tax returns, dependent student worksheets, and non-filer statements. Then, I passed the information along to my mom. Once she collected the necessary paperwork, it was time to fill out the FAFSA (the federal financial aid application) and CSS Profile (an additional financial aid application required by many private colleges).
Completing the FAFSA & CSS Profile
The FAFSA is the Free Application for Federal Student Aid. It collects demographic and financial information from students and their families and uses that information to calculate an "Expected Family Contribution," or EFC. The EFC is the amount the federal government deems possible for a family to pay each year for college tuition. Most colleges in the US accept the FAFSA, using its calculation of the EFC to determine a) how much funding a family needs and b) how much aid they can award the family given the school's budget.
Some colleges (roughly 300, most of them private) also require the CSS Profile. The CSS Profile also collects student and family information to calculate an "Expected Family Contribution," but it uses a slightly different metric from the FAFSA. When colleges require both the FAFSA and CSS Profile, they use both EFCs to calculate awards. If you apply for financial aid, you'll need to research which forms your schools require and fill them out as soon as possible. Both the FAFSA and CSS Profile open on October 1, but the actual deadline will vary by school.
This process isn't fun for anyone. It's a lot of paperwork — or more specifically, financial paperwork, which makes it even worse. But for my mom and me, the process wasn't as complicated as it is for some. Beyond my mom's income, we didn't have much to report in the way of finances. Because my mom is a single parent, the FAFSA only required her information.
The CSS Profile, however, required my dad to fill out his information as a non-custodial parent (my parents were divorced; I lived with my mom, but my dad still contributed to my education and all of my schools wanted to see his financial information as well). Thankfully, my parents quickly completed my required financial aid information, making this step of the process relatively painless.
Choosing Yale University
With my school and financial aid applications submitted, I simply had to wait. In the end, I received seven acceptances and financial aid award letters. After a long process of deliberation — including several accepted students weekends and lots of pros and cons lists — I narrowed it down to Swarthmore and Yale.
Swarthmore had been my dream school since I started the college application process in my junior year. It was my intellectual mecca, full of unapologetic nerds who craved small community, just like me. Yale was unexpected. I had decided Yale was the school for me in my freshman year, though I became disillusioned with it when I went through an "anti-establishment" phase. But when I visited campus, my imagination was captured by the sense of possibility that seemed to hang in the air. If Swarthmore was the college equivalent of my high school, Yale was something different that would push me to grow.
Ultimately, the largest differentiator between Swarthmore and Yale was their financial aid packages. Swarthmore's was generous and we could make it work. But Yale's was more generous; my mom would end up paying less tuition per year than she paid for my high school education. I chose Yale.
Taking Advantage of Financial Aid at Yale University
Yale's financial aid offer made my college education affordable, which is no small feat when tuition runs in the tens of thousands of dollars! In total, Yale covered just shy of 80% of the full cost of attendance (annual tuition, plus room and board). The vast majority of that award was provided by the Yale Scholarship, a need-based, not merit-based grant that needn't be repaid. My aid award also included a "student effort" portion. This included an estimate of what I could earn through term-time employment at Yale, as well as the "student share," an estimate of the wages I could earn over the summer.
Each year, all financial aid students have to submit the FAFSA and CSS Profile again, since colleges want to charge you tuition based on your family's most recent financial information (the information from the previous year). Throughout my four years at Yale, my mom's financial situation stayed more or less consistent, and so did my financial aid award. In fact, because my mom made less money in my penultimate year at Yale, my aid award increased. Because Yale's financial aid award met my family's full demonstrated need, I graduated college with no loans and no student debt.
On-Campus Jobs
Throughout my four years at Yale, I worked a campus job. For three of those years, I worked on the Yale Farm. If you matriculate at Yale, you're on financial aid, and you need to find a campus job, you'll be amazed by the wealth of opportunities.
Throughout high school, I had demonstrated a long-term commitment to small-scale, sustainable farming. Every summer, I worked on an organic farm that donates all its produce to local food banks. I even participated in a semester program in Vermont where I attended high school on a farm replete with cows, sheep, and a guard llama. Being paid to work on the Yale Farm was a dream come true.
As a freshman and sophomore in college, I held the position of "Student Farm Manager." In this position, I worked with a small team of students to manage the university's 1-acre farm; we were known for our salad greens (arugula, mizuna, spinach) and candy-sweet carrots. We also led community work days, which, on Fridays, ended in farm-fresh pizzas made at the Yale Farm's infamous wood-burning oven ("Pizza intern" is another paid position available at Yale! Though I think the job title is fancier now).
In my final year at the Yale Farm (my junior year of college), I held the position of "Senior Advisor." Through this position, I met regularly with a board of students to discuss how best to uphold sustainable practices on the Yale Farm and create an inclusive community. I also led several projects, including the creation of a mushroom garden on Yale's West Campus. Oh the projects that Yale will pay you to do!
In my final year at Yale, I worked in the Undergraduate Office of Production. This shift mirrored my increasing focus on dance throughout my last two years of college. As a "House Manager," I was able to manage seating and supervise audience safety during theater and dance productions. In other words, I not only saw performances for free, but I also got paid at the same time.
International Summer Award (ISA)
Let me start off by saying, the International Summer Award is an incredible opportunity. Thanks to Yale's large endowment, the university is able to provide a stipend for one summer experience abroad, mirroring the percentage of your annual aid award. Because I was on 80% financial aid, Yale funded 80% of my study abroad in Bhutan, up to $10,000. Literally, the financial aid office handed me a $10,000 check. I remember walking away from the financial aid office that afternoon; never had I held so much money! I felt a distinct sense of pleasure in bringing that check up Science Hill and to the Yale Farm, where I left it (safety tucked in my backpack) among a pile of tools until the end of the community work day.
Thanks to Yale's International Summer Award, I spent six weeks studying Himalayan forests, watersheds, and rural livelihoods at the Ugyen Wangchuck Institute for Conservation and Environment (UWICE) in Bumthang, Bhutan. Among my most memorable experiences were presenting original ecological research to the Minister of Forests and Agriculture and watching a donkey chase off our pack pony — carrying all our food — on a trek through the Himalayas.
Taking a Year Off
Between my sophomore and junior years of college, I decided to take a year off. I wasn't running away from college, nor was I in desperate need of a break. Instead, I simply recognized that I was growing. I wanted the opportunity to test my values in a context outside of Yale.
In particular, I was excited to commit myself to full-time farming. Building community around small-scale, sustainable farming was becoming increasingly important to me. I imagined a future in which I farmed for my livelihood. However, I realized that working on a tiny urban farm while enrolled at an elite university bore few similarities to growing, harvesting, and selling crops day every day.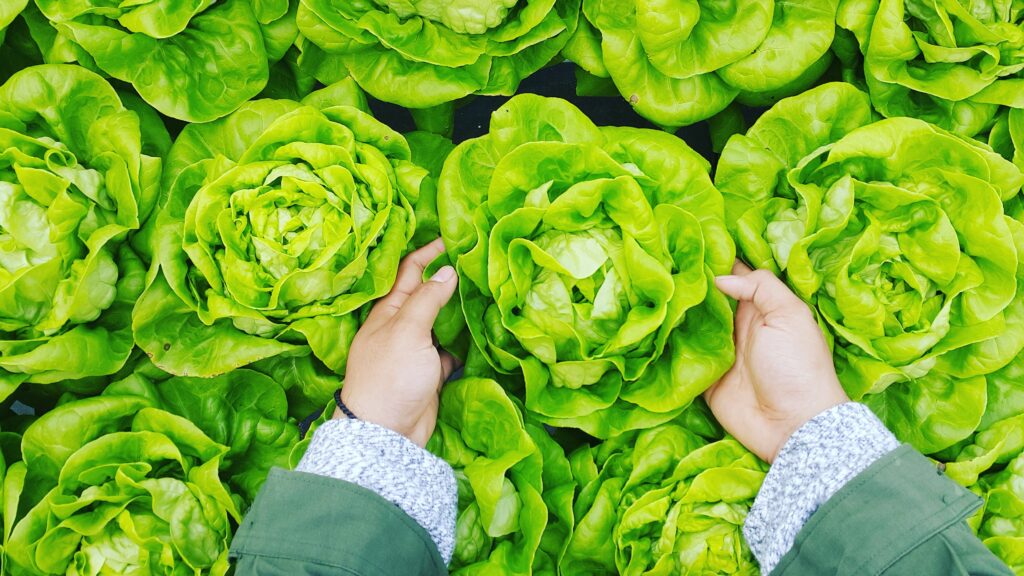 From May 2013 to August 2014, I lived and worked as a farm-hand on Nantucket Island. Throughout that year, I gained a family. Three generations of the same family live on Moors End Farm. "Pop pop," as his grandkids call him, hosted the farm crew every Sunday for a pancake breakfast. I regularly babysat the family's youngest children (five kids from ages one to seven) and occasionally hosted pizza-filled slumber parties.
I spent hot summer days picking strawberries and eating the occasional handful while I worked. As the season slowed down, I worked at the farm stand selling bundles of root vegetables to the farm's regulars, as well as to Blake Lively on one random September afternoon. In December, I sang Christmas carols at the top of my lungs (despite being Jewish) while helping families choose their Christmas trees. As spring rolled around, I worked calmly in the greenhouses, sowing seeds for the summer season to come. Throughout the year, I strolled through the moors or ran to the ocean when I needed a break.
What made this year possible? Yale did not reduce my financial aid. In fact, because I worked full time over the span of 15 months, I was able to put money aside for the "student contribution" portion of my financial aid award.
Living Off-Campus
When I returned to Yale after my year off, I decided to live off-campus. It was important to me to have my own kitchen and build a home with my friends. And the flexibility of my financial aid made it possible: Yale did not decrease my aid award.
Instead, Yale allowed me to put the money usually reserved for room and board towards paying rent. Because I was frugal with my apartment search and my grocery shopping, I actually saved money by living off-campus. I also gained the kitchen and quiet home life I had so been craving.
Graduating
I graduated debt-free and thankful for Yale's generous financial aid. Yale is not an easy school to get into, but once you gain admission, Yale is committed to supporting its students who demonstrate financial need. Yale also prioritizes funding students' passions and pursuits, regardless of financial need. There are almost limitless grants and fellowships to apply for. I saw friends get funded to study in China for a year, start a podcast about the art of fermenting food, and orchestrate a live music-dance performance of Aaron Copeland's Appalachian Spring on the lawn of Stiles College. You'll be amazed at the possibilities.
---

This essay guide was written by Zoe Reich-Aviles, Yale University '16. If you want to get help with the college applications process from CollegeAdvisor.com Admissions Experts, register with CollegeAdvisor.com today.