Bucknell Supplemental Essay 2022-23
A top private liberal arts college, Bucknell University is located in Lewisburg, Pennsylvania. If you are considering applying to Bucknell, you're likely a motivated student with many accomplishments. As such, your application to Bucknell might include high grades, several extracurriculars, and perhaps stellar test scores. But, it's important not to overlook a key part of your application: the Bucknell supplemental essay.
In this guide, we'll review which Bucknell essays are required and how to write a standout Bucknell supplemental essay. We'll discuss Bucknell essay prompts—including the very common "why major" essay—and how to approach them.
Before writing your Bucknell supplemental essay, it's important to learn more about Bucknell University itself. Learning about a school can help you write a strong Bucknell supplemental essay.
Bucknell Essays: Quick Facts
Bucknell University Acceptance Rate: 33%. U.S. News ranks Bucknell as a more selective school.
Bucknell University Essay Requirements:

1 (~600-650 word) personal statement
1 (~ 250 word) Bucknell supplemental essay

Bucknell University Application: Students must submit their Bucknell University application through the Common Application or the Coalition Application. Make sure to have all of your Bucknell University supplemental essays and other required application materials ready when applying.
Bucknell University Application Deadlines:

Early Decision: November 15th
Early Decision II: January 15th
Regular Decision: January 15th

Bucknell University Essay Tip: There is only one Bucknell University supplemental essay to complete. Use the space to provide specific information about your interests and how they fit with Bucknell's offerings.
A Closer Look at Bucknell University
Bucknell is a small liberal arts school with a student population of 3,741 as of fall 2021. Each year, around 12,000 bright students apply to Bucknell, of whom just under 4,000 are admitted on average. As a result, the Bucknell acceptance rate stands at around 33%. This makes Bucknell admissions fairly selective.
Without a doubt, Bucknell is one of the best colleges in Pennsylvania. The Bucknell University ranking in U.S. News is #37 among liberal arts colleges. With 64 areas of study and a 9:1 student-to-faculty ratio, Bucknell offers students an array of academic opportunities in an intimate learning environment.
Students can enroll in one of Bucknell's three colleges: the College of Arts and Sciences, the College of Engineering, or the Freeman College of Management. Moreover, Bucknell connects students with a wide array of research opportunities and experiences beyond the classroom like study abroad and internships.
Socially, Bucknell's rural location helps in fostering a strong sense of community among students. According to student reviews in Niche, Bucknell's fraternities and sororities are also a major part of social life on campus.
As we can tell, Bucknell has much to offer students. However, in your Bucknell essays, it's important to showcase not only Bucknell's strengths but yours as well. As we continue, we'll dive more into the Bucknell essays and, specifically, the Bucknell supplemental essay.
Does Bucknell have a supplemental essay?
Yes, Bucknell does have a supplemental essay. Now that we've answered the question "Does Bucknell have a supplemental essay?", let's get into the details. There is one Bucknell supplemental essay that is 250 words in length. The Bucknell University supplemental essay prompt is:
Please explain your interest in your first-choice major/undecided status and your second-choice major, should you opt to list one.
In the world of college essays, most prompts are asking students to talk about the same few topics. This question is what we consider a "why major" essay. Later, we'll discuss this type of essay and how to write a compelling response. Before we do so, let's take a look at all of the requirements for Bucknell essays. 
Bucknell Essay Requirements
As you put together your Bucknell application, you'll want to give special attention to the essays. The Bucknell essays are an opportunity for you to showcase parts of your personality and experience not evident elsewhere on your application. These can range from hobbies and personal interests to influences from your unique background.
In total, there are two Bucknell essays required for the application. First, there's the personal statement. Both the Common App and Coalition App require you to write a personal statement. This same personal statement is then submitted to all the schools which require one. But you might be wondering, what is a personal statement?
A personal statement is an essay of 650 words or less that introduces you to admissions officers. It showcases your personality and unique voice. You may find that many sample personal statements do not focus on something spectacular or life-changing. Instead, effective personal statements demonstrate the writer's unique qualities, are detailed and compelling to read, and are well-written.
Secondly, you'll have to submit a response to the Bucknell supplemental essay prompt. Since this essay is only 250 words in length, you'll have to be concise as well as compelling and convincing. In a later section, we'll provide tips for how to write the Bucknell supplemental essay.
Bucknell Supplemental Essay #1- Why Major Essay
By now, we've explored the Bucknell essays you'll write for your college application. In this section, we'll dive deeper into how to reply to the Bucknell University supplemental essay prompt. As a reminder, the Bucknell supplemental essay prompt is:
Please explain your interest in your first-choice major/undecided status and your second-choice major, should you opt to list one.
This type of essay is called a "why major" essay. In a "why major essay," your goal is to share your academic passions with admissions officers. If you have already chosen a major, your essay should provide a compelling story for your interest in that area. For undecided applicants, a strong Bucknell supplemental essay still illustrates their academic curiosity and interests.
Basic Tips for the Bucknell Supplemental Essay
To brainstorm, consider your earliest memories of being interested in that subject and consider what prompted your interest. Did you watch films that sparked your interest in math? Maybe you used to spend long summer days reading in the park. Or perhaps, you have a passion for taking apart electronics to see how they work.
Your essay doesn't need to be extremely formal, either—rather, prioritize showing your genuine passion for your major. Admissions officers are interested in how your mind works and what energizes you. This is, after all, a big part of why they would want to admit you.
Furthermore, another goal of the 'why major' essay is to emphasize why you want to study at a specific school. Bucknell's admissions staff know you are applying to multiple schools and could probably find your major at many of them. As such, they might be wondering, why Bucknell? To answer this question, you'll have to do some research and learn more about what makes Bucknell special.
For example, in the Bucknell supplemental essay, you might emphasize research questions that intrigue you. Other common themes are specific research opportunities you'd want to explore or professors whose research aligns with your interests. Furthermore, you might highlight study abroad opportunities you would take advantage of or clubs that would feed your interest.
How to choose a major?
You might be wondering, what if I don't know which of the Bucknell majors is for me? There are so many majors that it can be hard to choose, but being undecided is no problem. You'll notice in this prompt that Bucknell allows you to write about your undecided status as well. With this option, you should still give admissions officers a sense of what kinds of questions or topics interest you.
We've learned a lot about the Bucknell supplemental essay. You might be curious how to even begin writing the essay. In the next section, we'll look at more suggestions and tips for writing the Bucknell supplemental essay.
How to write the Bucknell Supplemental Essay?
Up until now, we've explored how the Bucknell supplemental essay is a "why major" essay. We'll now take a look at additional tips for writing a strong Bucknell University supplemental essay.
Write about what genuinely interests you
Undoubtedly, the Bucknell acceptance rate is competitive. With an estimated 12,000 applications each year, Bucknell admissions officers must read many essays. Indeed, they probably hear about many of the same common or "safe" topics and interests over and over. Surely, there are few things more boring than reading the same essay a thousand times. For that reason, it's critical that your essay stands out.
One of the most important things in an impactful essay is to write about topics that genuinely interest you. In this way, your essay will inevitably feel authentic and contain your unique voice. Don't try too hard to make your essay sound interesting—it will be if it's about your life. For example, if you know you love chemistry because you love studying the ingredients in makeup, then write about that. No topic is too small to be the focus of your essay.
Focus on a core theme
The Bucknell supplemental essay asks you to write about your top one or two academic areas of study, or majors. As a high school student, you may have multiple interests that you are exploring. While this is totally fine, remember that you have only 250 words of space in this essay. As such, it's important to pick one or two themes to focus your essay on.
How do you choose which of the Bucknell majors to highlight? Spend some time reflecting on your academic and personal experiences. Look for trends between them. For example, perhaps you had many pets growing up and loved studying animal anatomy in biology class. Perhaps this is a sign that biology—and a pre-vet path—could be for you.
Remember, you can always change your area of study once you get to college. Maybe once you arrive there, other Bucknell majors will draw you in. That's perfectly okay. In fact, it's very common. An estimated 50-75% of undergraduate students change their major at least once while in college. No one at Bucknell will look back at your supplemental essay and critique your decision to switch majors. Most importantly, admissions officers want to see that you've given thought to your future and are specifically interested in Bucknell's offerings.
Be specific
Without a doubt, the key to writing a convincing and compelling Bucknell supplemental essay is to be specific. Rather than saying, "I have always been interested in biology," find a story that illustrates your long-held interest in biology. For example, maybe you played with science experiment kits as a child. Describe your experience with those kits and their connection to the present day. With these details, you'll set your essay apart from the thousands of others that the admissions officers must read.
Reference Bucknell
One of the most important ways to be specific in your Bucknell supplemental essay is to reference Bucknell. For example, identify specific areas of study, research opportunities, study abroad programs, or anything else that relates to your interest. By referencing Bucknell's offerings, you demonstrate that you've not only done your research but truly want to attend the school.
The Bucknell supplemental essay is critical for having a strong application. However, it is only one piece of your application. Now that we've reviewed key tips for writing a good Bucknell supplemental essay, we'll investigate the role that the essay plays in the admissions process. 
Bucknell Essays and the Bucknell Admissions Process
At this point, your core question might have shifted away from "Does Bucknell have a supplemental essay?" You may be asking, "What role does the Bucknell supplemental essay play in the Bucknell admissions process?" In this section, we'll explore the factors that influence admissions.
First, it's important to recognize that the Bucknell acceptance rate isn't very high. This is one fact that influences—or is influenced by—the high Bucknell University ranking. As such, it's important to give your application thought and make every effort to stand out.
Thankfully, you have many opportunities to make your case, since the admissions process is holistic in nature. This means that admissions officers look at multiple aspects of your application to consider who you are as a whole student to understand whether you would fit well at their school. From transcripts to recommendation letters, each piece of the application requires careful consideration.
Now, we'll explore a few of the key pieces of your application and how they fit into the admissions process:
Grades
Undoubtedly, a critical piece of your Bucknell application is your transcript and Secondary School Report (SRS). You probably know about transcripts, but the SRS is a form that reports your grades and facts about your school. Through these records, schools can get a sense of your academic performance over your high school career.
They might be looking at factors such as class rigor, changes in your grades over time, or your electives. Besides your transcript, the SRS gives further context for your school environment. An SRS may include your class rank, counselor notes on your character, or your school's demographic and academic information.
Test Scores
As of 2020, Bucknell is piloting a five-year test-optional policy. As such, SAT or ACT scores are not currently required for the 2022-2023 school year. This doesn't mean that you can't submit scores. In fact, if your scores strengthen your application by being at or above the average range for admitted applications, then you'd likely choose to submit them. If they are omitted, then admissions officers will weigh other components of your application more heavily.
One important note is that if you are admitted to Bucknell, you are still required to submit test scores for the school's internal research. However, at this point, your admission will be guaranteed regardless of your test scores.
Essays
Writing strong responses to the Bucknell essay prompts is an important part of your application. This is especially true if your grades or test scores aren't as strong as other students who apply to Bucknell. As we mentioned, your essays will be weighed more heavily if you choose not to submit test scores. So, to create a strong application, spend time responding to the two Bucknell essay prompts.
To summarize, the first essay is the personal statement, which is required for most Common App or Coalition App applications. The personal statement is your introduction to Bucknell and showcases your personality to admissions officers. The second essay is the Bucknell supplemental essay, which provides more context on your academic goals should you attend Bucknell. In this essay, it's important to be specific about why you want to attend Bucknell. More specifically, admissions officers want to know how attending Bucknell will help you pursue your academic passions.
Indeed, every part of your application is critical. However, the essays are the best place within your application to showcase your uniqueness. If you respond authentically to the Bucknell essay prompts, admissions officers will have a hard time turning down your application.
Bucknell Supplemental Essay – 5 Takeaways
When applying to college, there are many steps in the process. In this article, we introduced you to the Bucknell essay prompts and focused on the Bucknell supplemental essay. We'll now highlight five takeaways that you should keep in mind as you work on your Bucknell application:
Main Takeaways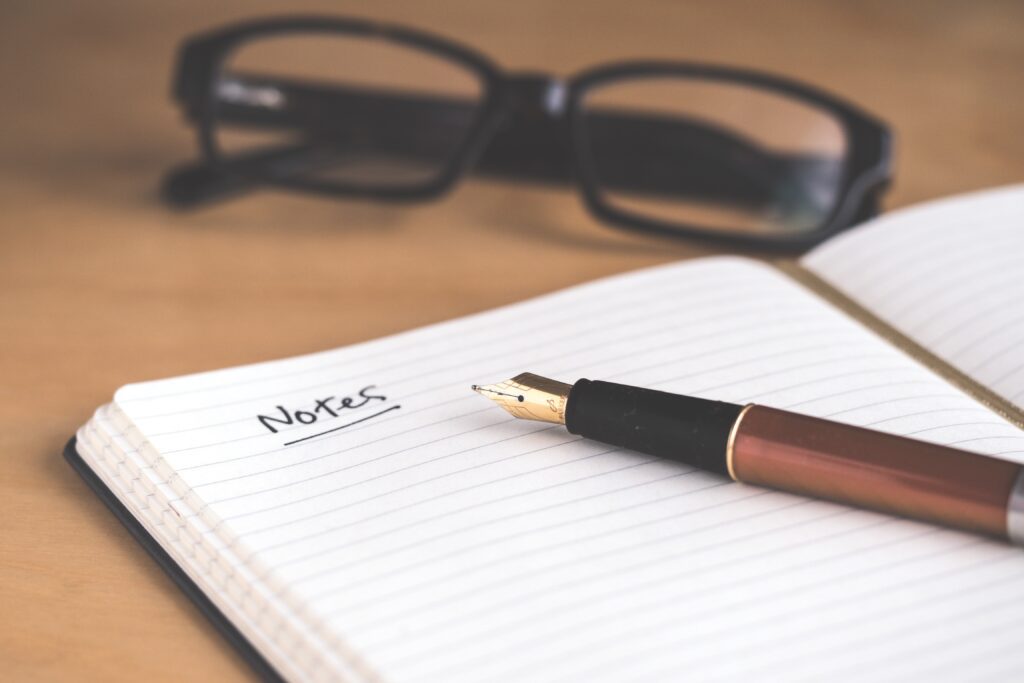 1. Bucknell is a competitive school with lots to offer
As we described above, getting into Bucknell isn't easy. The Bucknell University ranking makes it one of the top schools in the nation. Specifically, it shines in the liberal arts, which offer a well-rounded approach to education. Bucknell's offerings allow students to learn both in and out of the classroom. The school attracts motivated students who want to be part of its strong community. The essays in your Bucknell application should demonstrate your keen interest in specific aspects of the school.
2. Applying to Bucknell requires a thoughtful approach
At CollegeAdvisor, we help students take a thoughtful approach to their college process. For example, we work with students to develop an application strategy, like workshopping essays and deciding on application deadlines. When you apply to Bucknell, it's important to be thoughtful about how your application will look to an admissions officer. Not just essays, but your test scores and extracurriculars as well, will determine the strength of your Bucknell application.
3. The Bucknell essays are your chance to stand out
When colleges use a holistic admissions process, it means that they don't strictly base admissions on one factor, like grades. Rather, they want to know who you are as a person on many different levels. As such, your essays are your opportunity to show who you are and what makes you different from other students. Take the time to brainstorm topics, draft a cohesive essay, and get feedback from others.
4. Strong essays are compelling
In this article, we've discussed some tips for writing a strong essay. The bottom line is that strong essays are compelling. In other words, they aren't general or vague—they illustrate who you are through specific life events or details. They demonstrate that you have given thought to what your experience at Bucknell would be like. Lastly, they represent your unique voice. Reading various essay examples can help as you draft and revise your essays.
5. Be yourself
Our final and perhaps most important piece of advice is to be yourself, especially when writing your essays. If you find yourself wondering what admissions officers want to hear or embellishing experiences to impress, you've probably gone astray. Rather, spend time thinking about what is most important and interesting to you. Speak from your own heart, and you're much more likely to be a successful applicant.
Now that we've introduced you to the Bucknell essay prompts and the Bucknell supplemental essay, it's up to you to craft your essays. If you're fighting stress over applications to Bucknell or any other school, CollegeAdvisor is here to help. With everything from essay guides to personalized advising, we've got what you need to succeed in your college admissions journey. In fact, our advisors can help you brainstorm topics, edit your essay, and put together a winning application strategy.
---

This Bucknell University essay guide was written by Courtney Ng. Looking for more admissions support? Click here to schedule a free meeting with one of our Admissions Specialists. During your meeting, our team will discuss your profile and help you find targeted ways to increase your admissions odds at top schools. We'll also answer any questions and discuss how CollegeAdvisor.com can support you in the college application process.