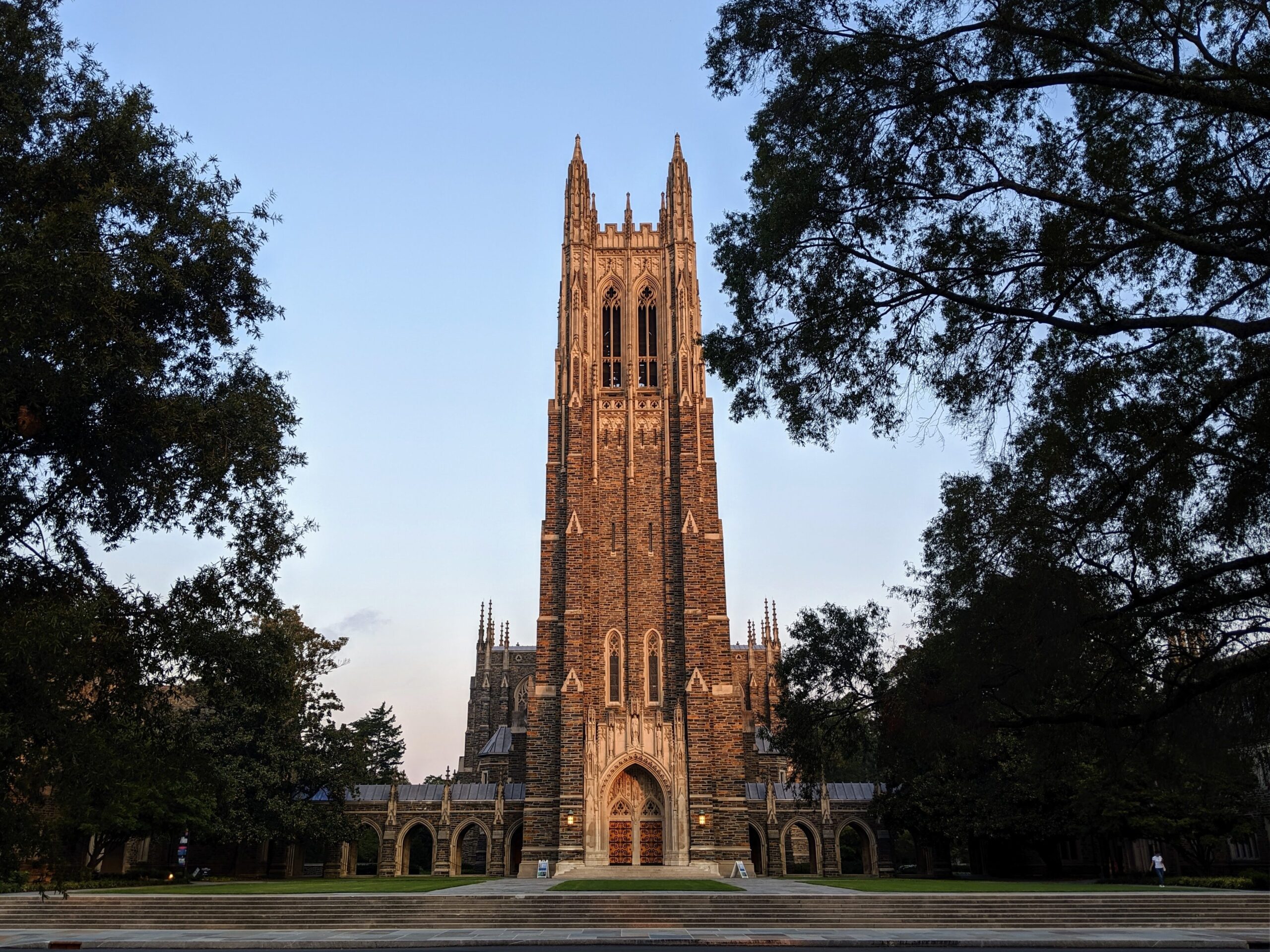 Duke Essay Examples
Often confused for an Ivy League university because of its prestigious reputation, Duke University is one of America's top schools. While not a member of the Ivies, Duke admissions is just as selective—and reading some Duke essay examples can help you prepare. The Duke supplemental essays are a vital part of the admissions process. By reading Duke essay examples, students can learn more about what this top school looks for.
Studying accepted Duke essays can inspire you when writing your own Duke essays. Although you've likely seen other "why school" essays, reading specific "why Duke" essay examples will help you hone your essays. Indeed, with the Duke acceptance rate at 6%, hopeful applicants should do everything possible to make their application stand out.
Now, let's learn more about the Duke essays and read some Duke essay examples.
Duke Supplemental Essay Requirements
Our Duke essay examples are based on the Duke requirements, which include "why Duke" essay examples. So, before you get the creative juices flowing, you'll want to make sure that you know the essay requirements.
Students can complete their Duke application via the Common App or Coalition App. Qualifying students may also apply via QuestBridge. For both the Common and Coalition Applications, students will need to complete the personal essay. In the Common App, applicants will choose from seven prompts; the Coalition App has five prompts. The word count for both is similar, with a maximum of 650 words.
Additionally, Duke University applicants will need to complete one required short essay of 250 words. Finally, there are two optional 250-word essays; Duke provides four additional essay prompts to choose from. Although these are "optional," applicants who are serious about getting into Duke should submit them.
In addition, applicants to the Pratt School of Engineering will need to complete a separate essay of 150 words. This is basically a "why major" essay in which students must demonstrate why they want to study engineering at Duke.
You can check out the Common App writing requirements for schools that you're interested in. Remember to start early so you have time to polish your Duke essays and other materials.
How many essays does Duke require?
Reading Duke essay examples, or any other sample college essay, is a great way to get started on your application. But, you may still be asking just how many Duke supplemental essays are required. Technically, applicants only need to complete two essays on the Duke application.
However, as we mentioned, Duke is an extremely selective university. That means that when considering how to get into Duke, applicants should do everything possible to make their application shine.
Duke provides students with four optional essay prompts, from which students can choose two. Though they're technically optional, you should think of these two additional essays as required. Give them as much attention as you do the other two essays.
So, when looking at the Duke essay examples, especially the "why this college" essay sample, view everything as required. To be as competitive as possible, you should write a total of four essays for your Duke application.
Why Duke Essay Examples
If you've started your college applications, the prompt for our "why Duke" essay examples should look familiar: the "why school" essay. This essay challenges students to consider what specifically about this university makes it their top choice. Likewise, students need to show why they would be a great fit at the institution. Understandably, this essay prompt is very common, and sample college essay resources usually include it.
In the first of our Duke essay examples, we're going to look at the Pratt School of Engineering prompt. Then we'll discuss a well-written "why this college" essay sample.
If you are applying to the Pratt School of Engineering as a first year applicant, please discuss why you want to study engineering and why you would like to study at Duke. (Please limit your response to no more than 150 words.)
The first of our Duke essay examples is not only a why school essay, but also a why major essay. Students will need to show not only why they want to study at Duke, but specifically at Pratt. Let's consider this prompt as one of our "why Duke" essay examples.
So, how can you effectively respond in so few words?
Here is one response to use as a reference when considering how to start a "why this college" essay. It was among the elite accepted Duke essays:
Why Duke Essay Example
"Some of you may wonder 'When will I ever use derivatives in real life?' Welcome to when." My physics teacher described engineering as the "when" math and physics were applied to real problems. That is what is so attractive about engineering; it gives me the ability to apply intriguing concepts to fascinating projects
Something I consider unique about Duke is the opportunities for freshmen to become close with other freshmen. For example, Duke freshmen live on their own campus, allowing them to foster friendships with students of the same year. Additionally, through Duke Focus, I could pursue my humanities interests with other freshmen who have similar interests. In high school, some of my favorite classes were humanities and Duke would allow me to continue this enrichment in a community of like-minded individuals."
We're going to break down what specifically worked in this Duke essay example next. However, you can look outside of solely why Duke essay examples for inspiration in your why school essay. Check out another "why this college" essay sample to see what works.
Why this Duke essay worked
Successful "why Duke" essay examples will comprehensively answer the prompt in a way that makes the applicant stand out. Can you tell why this essay was among the accepted Duke essays and one of our featured Duke essay examples?
Of course, the writer does an excellent job of fully answering the prompt. Even more importantly than that, they draw in the reader with the first line and a personal anecdote. That "hook" is quite important to successful Duke essay examples. Instead of simply stating that they enjoy applying engineering concepts, the writer illustrates a defining moment in their engineering journey.
Then, they go on to show that they've done their research on Duke. Successful "why Duke" essay examples will reference specific programs only available at Duke. That shows admissions that you are interested in more than just the impressive stats that the university holds. You show that you truly want to study and be a part of the culture.
In this case, the writer speaks about the unique living situation for Duke first year students that builds a strong sense of community. This shows admissions that they will be an active participant on campus. In addition to the academic experience that Duke offers, the writer also highlights their eagerness to build personal relationships. In doing so, they show that they're a team player.
The writer also cements the piece as one of the great Duke essay examples by mentioning Pratt's multifaceted engineering program. They directly reference the possibility of studying humanities in addition to engineering. This interdisciplinary structure of Duke's engineering program is unique—and a factor that appeals to many Duke applicants.
Optional Duke Essays
Many successful Duke essay examples come from the "optional" Duke supplemental essays. When planning your application and essays, you should consider the optional essays a requirement. Of course, they aren't technically required. However, when applying to a competitive school like Duke, you'll want to give yourself every opportunity to make a lasting impression on Duke admissions. That's why we strongly recommend answering the optional essay prompts.
Duke supplies applicants with four "optional" essay prompts. Students may choose a maximum of two prompts to respond to. Students have a maximum of 250 words for each essay.
Let's take a look at each essay prompt and how to approach them.
Prompt 1: We seek a diverse student body that embodies the wide range of human experience. In that context, we are interested in what you'd like to share about your lived experiences and how they've influenced how you think of yourself.
This prompt may look like other college essay prompts you've seen. Just as reading "why Duke" essay examples can be helpful since the prompt is common, so can cultural diversity essay examples. So, you're in luck: our Duke essay examples consist of both.
Prompt 2: We believe there is benefit in sharing and sometimes questioning our beliefs or values; who do you agree with on the big important things, or who do you have your most interesting disagreements with? What are you agreeing or disagreeing about?
This prompt asks you to consider your beliefs and values. Where do they come from? Now, how do you navigate differences with people who don't share your beliefs? Or, alternatively, who do you most see eye-to-eye with on those values?
The key to answering this prompt is showing what you care about. If you speak about agreements, then you might show where your beliefs come from and why they're so important to you. For example, maybe they've been instilled in you by your family, and you enjoy deep conversations with close family members. That shows a lot about who you are and where you come from.
Don't shy away from talking about disagreements with this prompt if that's the first thing that comes to mind. This can demonstrate that you effectively communicate with those whose opinions differ from your own—an essential life skill.
Prompt 3: What has been your best academic experience in the last two years, and what made it so good?
Note that effective Duke essay examples for this prompt can cover any academic experience; however, it has to be recent. High school is a period of rapid growth. This prompt invites applicants to think about impactful academic experiences that have shaped their intellectual curiosity. Many effective Duke essay examples for this prompt also address future academic or career goals.
Prompt 4: Duke's commitment to diversity and inclusion includes sexual orientation, gender identity, and gender expression. If you'd like to share with us more about your identity in this context, feel free to do so here.
Students who feel as though they'd like to speak on this topic should do so in this prompt. However, you should only respond to this prompt if you personally identify with it. This isn't a prompt in which to speak as an advocate or ally outside these identities. However, if sexual orientation, gender identity, and/or gender expression are a large part of your identity, then this prompt may be for you.
Cultural Diversity Essay Example
One of our Duke essay examples focuses on cultural diversity. This is a favorite prompt among universities. So, when choosing an optional essay prompt, this could be an easy option if you've already drafted similar essays. However, as always, your final draft should be specific to Duke.
Let's check out the prompt again and one of the accepted Duke essays:
We seek a diverse student body that embodies the wide range of human experience. In that context, we are interested in what you'd like to share about your lived experiences and how they've influenced how you think of yourself.
Now let's look at one of our Duke essay examples responding to this prompt:
Duke Essay Example
I vividly remember the first day of first grade, stuttering over my words as I tried to recite the Pledge of Allegiance as effortlessly as the rest of my classmates. Growing up in a Venezuelan household, I had never even heard the pledge. As a result of my Hispanic upbringing, I had always felt out of place among my classmates because I didn't have the same ideals and experiences.
Among Hispanic family members, my American upbringing labeled me as an outsider. Discussing Venezuelan politics or preparing traditional food were activities my immediate family rarely participated in, leaving me unprepared for Hispanic social gatherings.
Despite the distinct contrast between the two, a part of myself belongs to both cultures. On the Fourth of July, I join my friends in the local park to watch fireworks and indulge in burgers. For Christmas Eve dinner, I eat hallacas (essentially stuffed corn dough) with my family before "Baby Jesus brings the gifts."
However, as a partial member of both groups, one community defines me perfectly: second generation Americans. Like many other children in my position, I do not fit into my parents' world due to my diverse upbringings. Additionally, the lack of American familial roots prevents total assimilation into the world of my peers.
As a second generation American, my traditions and experiences are not unique to one culture, but a combination of two. Caught in the middle, I form my own unique identity that is neither American or Venezuelan, but an imperfect mixture.
This is one of our successful Duke essay examples for many reasons. The writer excellently shows how their background and experiences as a second-generation American have shaped them.
One thing you will usually notice among successful Duke essay examples is the hook at the beginning. Remember that you can be creative when writing your college essays. In this essay, the writer opens with their first memory when they realized their upbringing set them apart from their classmates.
The writer then goes on to reflect on how they've felt like an outsider within their family as well. However, they then come to the conclusion of where they belong. Namely, the essay closes with the writer's acceptance of their identity, and of how their family and society have affected them. In the end, the writer seems quite self-aware and confident in who they are.
It's evident that the writer will bring this unique view and perspective to Duke's campus. That's what a successful cultural diversity essay will do: share your own experiences and how they have shaped you. You will also want to demonstrate growth and connect it to what you'd bring to a college campus.
Duke Essay Examples
Although our Duke essay examples answer different prompts, you may notice some similarities. Both writers tell their unique stories in distinct ways. However, both writers comprehensively answer the prompt and show admissions just who they are. As a result, it's obvious that both these writers will bring a positive presence to Duke's campus.
When writing essays, especially when thinking about how to start a "why this college" essay, your essay planning should focus on specifics. What story will you tell? How will you convey your message in an engaging manner while also meeting the requirements? A successful sample college essay won't be limited to one format. You'll notice many different ways to write successful essays when you start looking at college essay examples.
The goal of these Duke essay examples is to show that there are many ways to write successful college essays. However, there are two important things to keep in mind, especially when thinking about how to start a "why this college" essay. Why Duke? And why you?
If you're scouring "why Duke" essay examples and accepted Duke essays for inspiration, you should read widely. That is to say, you should read college essay examples for other prompts, too. Reading a sample college essay will show you what works; you'll likely note many of the same patterns we've mentioned. After reading enough "why Duke" essay examples or any other sample college essay, writing your own will be much less daunting.
What does Duke look for in essays?
Duke wants you to "get personal" in your essays, just as the above "why Duke" essay examples did. As we know, Duke is an extremely selective school. Consequently, you should make the most of every aspect of your application.
Why are these Duke essay examples so important? Well, essays are an opportunity for applicants to show part of themselves that aren't in other parts of the application. This is your opportunity to stand out in a sea of academically high-achieving applicants.
But, what exactly does admissions want to see from your Duke supplemental essays?
Duke wants to see:
Creativity
Don't be afraid to get creative with your essays. Use the famous phrase that you've probably heard in your English class: show, don't tell.
Ambition
What motivates you? Duke admits applicants who are passionate, motivated, and driven to achieve great things both at Duke and beyond.
Curiosity
In your college essays, highlight your intellectual curiosity. Universities want to see that you are asking the big (or small) questions and seeking answers for yourself.
Persistence
Show that you don't give up. Don't be afraid to feature a "failure" in one of your essays. Writing about how you grew and learned from the experience can often be more impactful than a generic success story.
Humanity
Are you empathetic to those around you? Do you care about making the world a better place? Showing that you are able to connect to your community and the world around you are important factors for Duke.
How do you write a Duke essay?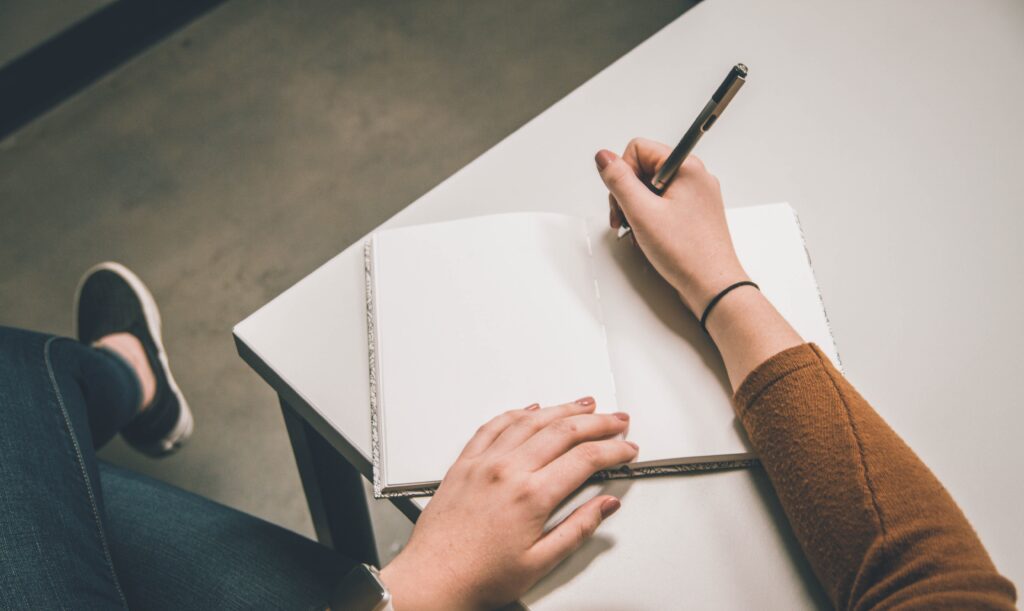 Using the "why Duke" essay examples as inspiration for your own essays is a great place to start. But how can you go from reading essays to writing your own accepted Duke essays this admissions cycle? While each essay will be unique to your personality, some basic tips can help you write the most impactful essay possible. Meeting the Duke requirements is a start, but you'll need to do much more than just that.
Start early
Don't leave writing your essays until the last moment. Be sure to give yourself plenty of time. When should you start writing these essays? Well, you can start as early as the summer before your senior year of high school. At this point, you can go from reading "why Duke" essay examples to drafting your own.
Brainstorm, draft, edit, revise, repeat
Why should you start your essays so early? You'll want to have plenty of time to get your ideas in order. Whether you have zero ideas or way too many, do yourself a favor and give yourself time to brainstorm.
There are many ways to brainstorm. You could do a mind map for different ideas, then try writing on your top choices. Choose the topic where you can write most passionately and freely. You could also skip the mind map and instead try a timed free-write. Then, you could refine any useful information into a draft.
You'll want to give yourself plenty of time to rewrite, as well. Have someone you trust read your draft and give you feedback. But, remember that when applying feedback, be sure to keep your essay true to you.
Answer the question: why Duke?
Of course, above all else, you must answer the prompt. Accepted Duke essays can give you an idea of how to do this. For example, one of our "why Duke" essay examples talked about specific programs offered only at Duke. Successful Duke essay examples will show that you are interested in more than just Duke's impressive stats and prestigious reputation.
Be sure to do your research—not just for Duke, but also for any school you apply to. Look into programs that catch your interest and write about how you would take advantage of them.
But, don't forget that successful "why Duke" essay examples will also demonstrate why you're a perfect fit for Duke. You'll notice that "why Duke" essay examples show what potential students would bring to campus. So, answer "why Duke?" and "why you?"
Duke Supplemental Essay Guides & Duke Resources
While we've seen two accepted Duke essays, there are plenty more resources available to you when writing your college essays. Studying why Duke essay examples or any other sample college essay can help you get started in your writing process. You'll be able to see what works, note common tactics, and apply them to your personal application narrative. CollegeAdvisor provides a wealth of resources when it comes to the entire college application journey.
When looking at "why Duke" essay examples or accepted Duke essays, you'll want to study our Duke essay guide before getting started. You'll better understand the best way to approach each essay.
Additionally, if you're wondering how to get into Duke then you'll also want to check out this webinar. In it, Duke admissions experts share insights on everything from the application process to being a student on campus.
After seeing some "why Duke" essay examples, you may be wondering about other Duke requirements. As a matter of fact, Duke is actually one of the top test-optional colleges in the nation. That is to say, SAT or ACT scores are optional, although your essays will be more heavily weighed without them. That means that when determining how to get into Duke, your Duke supplemental essays maybe even more important. Likewise, you may want to send in your test scores if they're good enough to improve your application.
And, remember that CollegeAdvisor is a great source of information for every step of your college process. Learn how to build your college list and then what to do when you finally get your college acceptance letters!
Duke Essay Examples – Final thoughts
There's no doubt that Duke is one of the top ranking universities in the nation. In fact, U.S. News ranks the university at #10 in the nation. While college rankings aren't the most important factor when it comes to choosing colleges, it does indicate the competitiveness of admissions. For example, Duke is both highly ranked and one of the most selective universities in the nation.
But don't stress! That just means that you'll need to make your application stand out. And, after reading our "why Duke" essay examples and other accepted Duke essays, you now have a foundation. Just remember to give yourself plenty of time when applying to Duke. Your four essays will require special attention in order to impress admissions.
With strong grades and great essays, you may just join those featured with your accepted Duke essays. And, remember that CollegeAdvisor is here with expert advice to guide you along your college journey, including the essay process. Good luck!
---

This article was written by Sarah Kaminski. Looking for more admissions support? Click here to schedule a free meeting with one of our Admissions Specialists. During your meeting, our team will discuss your profile and help you find targeted ways to increase your admissions odds at top schools. We'll also answer any questions and discuss how CollegeAdvisor.com can support you in the college application process.