Spelman College Supplemental Essays 2023-24
Are you wondering how to write the Spelman essays? Like other highly-ranked colleges, the application process at Spelman College is competitive. However, understanding how to write strong Spelman supplemental essays can help you put your best foot forward when considering how to get into Spelman.
Spelman College is located in Atlanta, Georgia, and has just under 2,400 students on campus. Not only is Spelman a historically black college, but it is also a women's liberal arts college.
Spelman College has been ranked the number one HBCU for the past 17 years.
In this Spelman Supplemental Essays guide, we will provide tips on how to get into Spelman, how to write a strong Spelman supplemental essay, strategies to tackle your Spelman supplemental essays, and cover the Spelman essay prompts. But, before we discuss Spelman supplemental essays and Spelman essay prompts, let's cover some quick facts about the Spelman admissions process. 
Spelman College: Quick Facts
Spelman College Quick Facts
Spelman College Acceptance Rate: 28%
Spelman College Requirements:

High school transcript
2 letters of recommendation
Common App and Spelman supplemental essays
$40 application fee or approved fee waiver

Spelman Essay Prompts:

Common App Personal Statement (650 Words)
Why Spelman Essay

Spelman Application:

Spelman's application is hosted exclusively on the Common App.

Spelman Application Deadlines:

Early Decision: November 1st
Early Action: November 1st
Regular Decision: February 1st

#1 Spelman College Essay Tip:

When writing your Spelman supplemental essays, make sure that you are choosing the best topic for you. This means you'll need to carefully consider each of the Spelman essay prompts and choose the one that allows you to share important information about yourself, not featured elsewhere in your Spelman application.
Does Spelman require supplemental essays?
In short, yes! Both the Common App personal statement and the Spelman supplemental essays are included in the list of Spelman College requirements. These essays are extremely important when it comes to crafting a competitive Spelman application. 
The Spelman essay prompts are designed to share important insight into each applicant's personality, values, skills, and future goals. No matter which of the Spelman essay prompts you choose, they're an opportunity to properly introduce yourself to the admissions committee. 
The Common App personal statement is an important part of the Spelman application and will also likely be a requirement for other colleges you apply to. Similar to the Spelman supplemental essays, choosing a topic that you can comprehensively and passionately write about is key. But, we'll get into the details of writing stellar Spelman essays and learn more about the Spelman essay prompts later in this guide!
How many essays does Spelman require?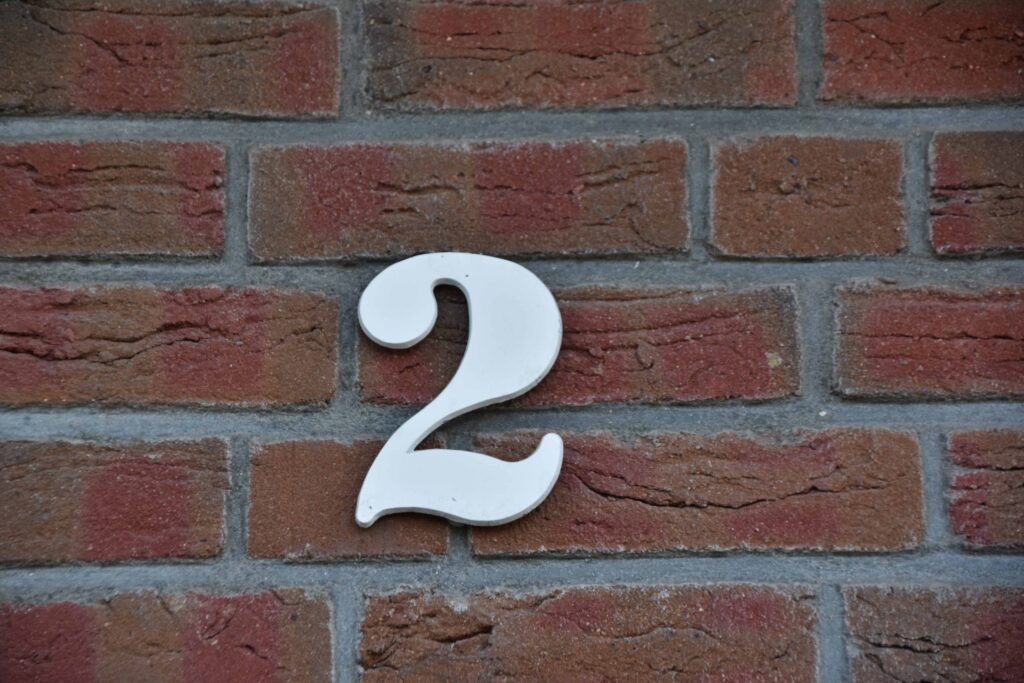 Spelman College requires two Spelman essays as part of the first-year admissions application. However, the first of the two Spelman essays is the Common App personal statement. This is a requirement you will have for many college applications. The second essay of the Spelman supplemental essays is school-specific and unique to Spelman.
Like almost every college essay, each of the Spelman essays has a word count requirement. The Common App personal essay must be at least 250 words and no more than 650 words. Your Spelman supplemental essay must be between 125-200 words. As you probably noticed from the Spelman essay prompts word count, the 2023-2024 Spelman supplemental essays are more like short answer essays. But don't underestimate their importance! Later in the article, we will discuss how the Spelman admissions committee views Spelman supplemental essays and provide some tips to make sure your Spelman supplemental essays are competitive.
Spelman College Essay Prompts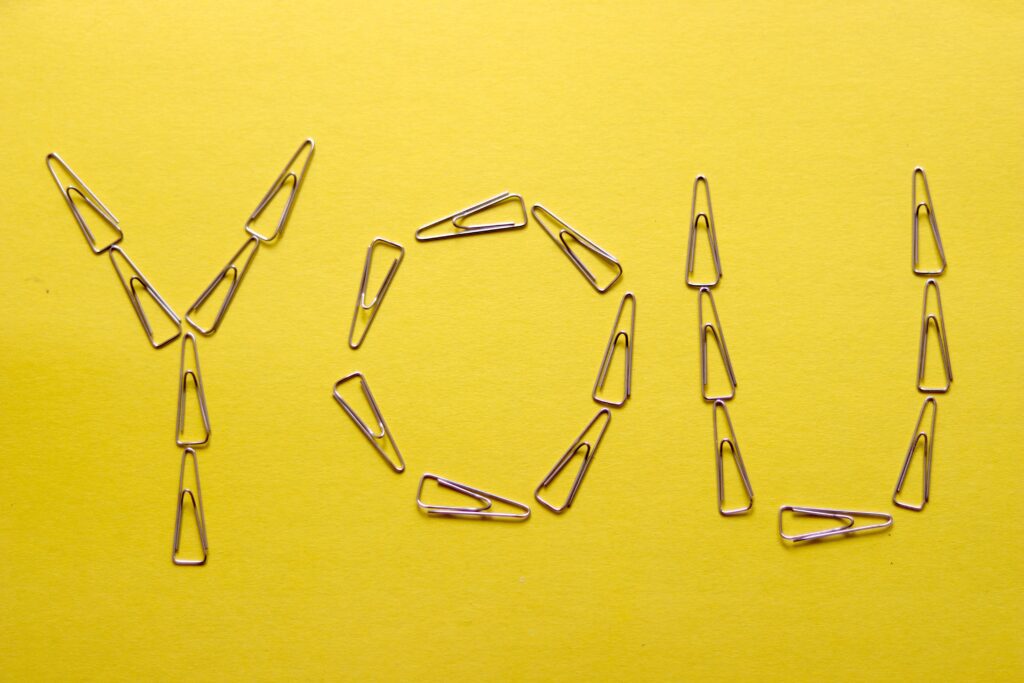 Technically, there are two Spelman essay prompts on the Spelman College requirements. However, one of them is the Common App personal statement.
As you review the Spelman essay prompts, it is important to think about your Spelman application and your Spelman essays simultaneously. What stories have you already told, and which can be expanded upon through your Spelman supplemental essays? What other aspects of your personhood would you like to include in your Spelman essays? Are there any ideas, values, or experiences that you need to expand on in your Spelman supplemental essays? Before you sit down to write your Spelman essays, asking yourself questions like the ones above can help you assess how to best choose and answer the Spelman essay prompts. 
Spelman essay prompts
Now let's look at the actual 2023-2024 Spelman essay prompts.
The Spelman application is exclusively hosted on Common App. The first of two Spelman essay prompts is the Common App Personal Essay. Students should choose just one of the Common App prompts to answer.
The Common App essay prompts are as follows:
Spelman College Essay Prompt #1
The essay demonstrates your ability to write clearly and concisely on a selected topic and helps you distinguish yourself in your own voice. What do you want the readers of your application to know about you apart from courses, grades, and test scores? Choose the option that best helps you answer that question and write an essay of no more than 650 words, using the prompt to inspire and structure your response. Remember: 650 words is your limit, not your goal. Use the full range if you need it, but don't feel obligated to do so. (The application won't accept a response shorter than 250 words.)
1. Some students have a background, identity, interest, or talent that is so meaningful they believe their application would be incomplete without it. If this sounds like you, then please share your story.
2. The lessons we take from obstacles we encounter can be fundamental to later success. Recount a time when you faced a challenge, setback, or failure. How did it affect you, and what did you learn from the experience?
3. Reflect on a time when you questioned or challenged a belief or idea. What prompted your thinking? What was the outcome?
4. Reflect on something that someone has done for you that has made you happy or thankful in a surprising way. How has this gratitude affected or motivated you?
5. Discuss an accomplishment, event, or realization that sparked a period of personal growth and a new understanding of yourself or others.
6. Describe a topic, idea, or concept you find so engaging that it makes you lose all track of time. Why does it captivate you? What or who do you turn to when you want to learn more?
7. Share an essay on any topic of your choice. It can be one you've already written, one that responds to a different prompt, or one of your own design.
The second and last prompt on the list of Spelman essay prompts is specific to Spelman. There are not multiple Spelman essay prompts to choose from when writing the second of the Spelman supplemental essays. The Spelman supplemental essays section requires the prompt below.
Spelman College Essay Prompt #2
Why are you interested in attending Spelman College? We encourage you to consider the academic, historical, and social aspect(s) that you find unique and compelling about Spelman.
The second of the Spelman essay prompts may sound familiar. This is a standard why school essay and you've probably seen it in other college applications. Understanding how to write this type of essay is crucial when it comes to impressing Spelman admissions.
Why Spelman essay
As mentioned, the why Spelman essay is like other why this college essays. Spelman College has many unique features. As such, it is important that applicants consider each of these areas when writing their Spelman supplemental essays.
Spelman is a women's, historically black, and liberal arts college. Each of these qualities is important to consider when writing your Spelman supplemental essays. And, they have likely played an important role in your decision to apply to Spelman.
The Spelman mission is also a critical piece of information to have when writing your Spelman college supplemental essays. For this why this college essay, the Spelman essay prompts specifically ask applicants to speak to the academic, historical, and social aspects of the college. So, let's first look at the Spelman mission statement to better understand the values of this historic institution:
Spelman College, a historically Black college and a global leader in the education of women of African descent, is dedicated to academic excellence in the liberal arts and sciences and the intellectual, creative, ethical, and leadership development of its students. Through diverse learning modalities, Spelman empowers the whole person to engage the many cultures of the world and inspires a commitment to positive social change.
In addition to the mission and values of the college, there are many other areas that you might explore as you are writing your Spelman supplemental essays. You can research clubs and organizations on campus to discover what strikes your interest outside of the classroom. Student life is a great component to include in your Spelman supplemental essays.
Additionally, successful Spelman College supplemental essays might explore the most popular majors and speak to why studying a certain major at Spelman would be unique. Academic fit can be a compelling topic for your Spelman essays if you can write passionately about it. Whatever aspect of the college you choose to focus on in your Spelman essays, it is important that it is authentically you.
Now that you have a sense of some of the topics you can address, let's discuss how you might go about writing your Spelman College supplemental essays, addressing the Spelman essay prompts most effectively.
How to write a Spelman supplemental essay
The Spelman mission statement defines the types of beliefs and values that are important to the college. Essentially, it gives students topic ideas for the Spelman essays.
Academic programs and faculty profiles on the website can also give students valuable information to reference in their Spelman essays. However, don't make the mistake of simply regurgitating this information back to the admissions committee in your Spelman essays. Instead, you'll want to find ways to connect your interests, values, and passions with those of the institution in your Spelman essays.
Here are some examples of how you can connect with the values and the academic strengths of the institution through your Spelman essays:
Spelman believes in engaging the many cultures of the world. How have you collaborated with people from other cultures in your high school, community, or abroad?
Spelman believes in a commitment to positive social change. What social issues do you find most compelling and how might you work to change them?
Spelman is a historically Black college. How would attending an HBCU be particularly impactful for your future?
One of Spelman's top majors is Biology. How might you benefit from studying Biology at Spelman?
Spelman students have a commitment to service. In what ways have you been of service to your community?
Writing your Spelman College supplemental essays may be intimidating but with enough preparation and insight, you can craft great Spelman supplemental essays! However, the Spelman supplemental essays do not give you that many characters. So, it is important to be intentional in your word choice and sentence structure when writing your Spelman essays.
Is Spelman College prestigious?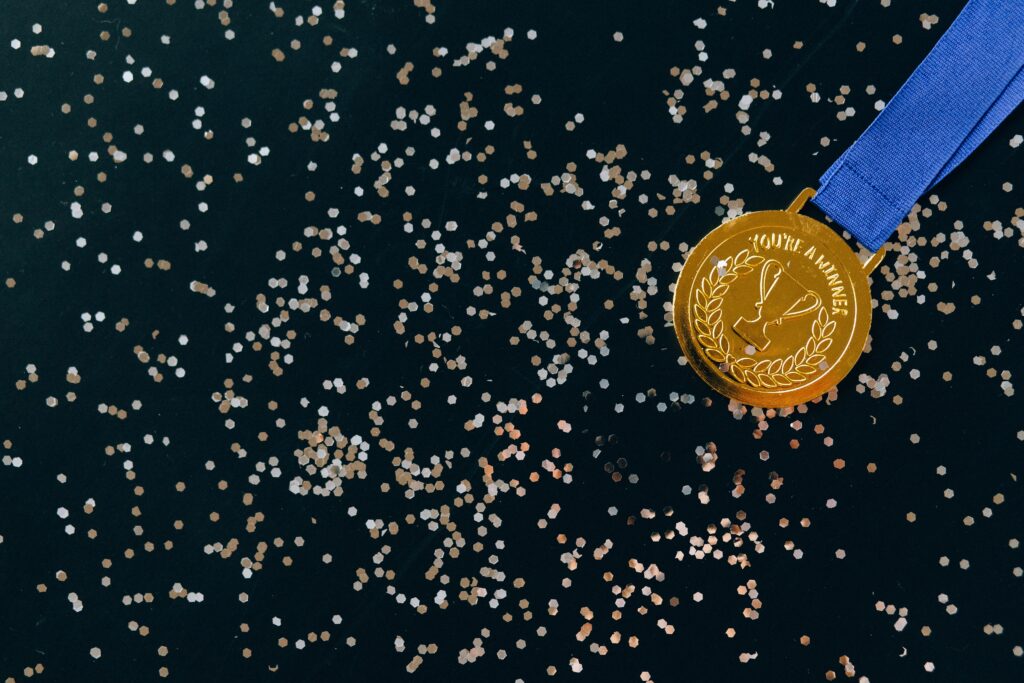 Prestige is often in the eyes of the beholder. However, if we simply look at rankings and acceptance rates, we can see that Spelman College is indeed a prestigious institution. In fact, Spelman College has been ranked by US News & World Report as the #1 Historically Black College and University for the past 17 years consecutively. Additionally, Spelman College is ranked the number 39th liberal arts college in the nation.
Rankings can be useful during the initial research of colleges But remember, rankings alone do not give you the full picture. Students should talk to their counselors, peers, and other networks to learn about colleges. Spelman's prestige is well noted, but there are so many other things that make Spelman special.
Doing research for your Spelman supplemental essays will allow you to discover Spelman College beyond the rankings. Your Spelman essays should show that you went beyond just reviewing the website and scanning the Spelman essay prompts.
Does Spelman care about essays?
Spelman College supplemental essays are a critical part of Spelman's holistic review process. Holistic review means that applicants are more than just their grade point average and standardized test scores. Admissions officers who use holistic review take several factors into consideration in order to select applicants who have the potential to succeed at their institution. Of course, your Spelman essays are one of these factors!
The Spelman admissions committee is interested in service, leadership, and connection to the mission of the college. They are also interested in understanding your interests, background, motivations, and future aspirations through your Spelman essays. Spelman supplemental essays are a great place to show who you really are as a person and how you might fit into the Spelman College ecosystem.
Additionally, successful responses to the Spelman essay prompts will provide information that the admissions committee may not be able to gather from your high school transcript, activities list, or a letter of recommendation. Since Spelman does not offer admissions interviews, the Spelman essays are one of the few places where the admissions committee gets to hear your voice and understand your unique perspective.
Now that you understand how important Spelman essays are to your overall application, it is critical that you allot the proper time and research to your Spelman essays. This may include brainstorming for multiple Spelman essay prompts in order to choose the best one. While all students must write the why Spelman essay, they have a choice when it comes to their Common App essay prompt. Additionally, the more you know about Spelman College, the better chance you have at writing strong Spelman College supplemental essays. 
Next, let's learn a little bit more about Spelman College! This information will help you write informed Spelman College supplemental essays.
Additional information about Spelman College
Spelman College is a global leader in the education of women of African descent. However, do not make the mistake of thinking that historically black colleges like Spelman lack diversity. The Spelman campus includes students of different races and ethnicities from across the country and the world. Spelman College offers 32 majors and minors with the most popular majors being Biology, Political Science, Health Science, English, and Economics. As a liberal arts institution, there is a program of study for every interest at Spelman. 
Spelman College is one of 101 HBCU colleges. HBCUs are historically black colleges and universities. HBCU colleges were founded during a time when African Americans were unable to seek higher education in the United States. Because of this history, many HBCUs have missions and values dedicated to furthering the education and empowerment of historically underrepresented groups. Spelman College is one of the most prestigious HBCU colleges in the nation. Spelman is also a top women's college. Central to the mission of women's colleges, Spelman College produces alumnae who are world leaders and change agents.
Impactful alumnae
Two of the most notable contemporary Spelman alumnae include Stacey Abrams and Rosalind Brewer.
After graduating from Spelman in 1995, Stacey Abrams went on to law school at Yale. Stacey is the first African American Georgia House Minority Leader, the first black woman to run for governor of Georgia, the author of 8 best-selling books, and an accomplished lawyer and entrepreneur. Most recently, in the 2020 election, Stacey's organization Fair Fight was credited for protecting voters' rights, turning Georgia blue, and shaping the outcome of the presidential election. Stacey Abrams was nominated for a Nobel Peace Prize for this work.
Rosalind Brewer is from Detroit, Michigan, and majored in Chemistry at Spelman. Most recently Rosalind served as the CEO of Walgreens Boots Alliance and was the only Black woman leading a Fortune 500 company at the time. Prior to joining Walgreens, Roz held the positions of COO at Starbucks, President of Walmart East division, and President and CEO of Sam's Club.
Spelman women are shining examples of leadership and service. Before you submit your Spelman supplemental essays, think of the ways that you too can show evidence of leadership and service in your Spelman essays and your Spelman application more broadly. The Spelman essay prompts are designed to gather this information, so take full advantage of the Spelman essay prompts.
Spelman Supplemental Essays: Final Takeaways
We've covered a lot of information when it comes to the Spelman essays and responding to the Spelman essay prompts. While writing strong Spelman essays may seem overwhelming, there are ways to make the process more manageable. Let's review some final takeaways on how to best respond to the Spelman essay prompts.
Read each of the Spelman essay prompts carefully. Determine how you can best use the Spelman essay prompts to share your story. Choosing your essay topic is the most important part of writing strong Spelman essays.
Do your research on Spelman College before you begin writing your Spelman College supplemental essays. Understanding the Spelman mission, academic offerings, and historical context can help you write the most impactful Spelman supplemental essays.
When writing your Spelman College supplemental essays, be sure to make connections between your interests and passions and those of Spelman College. Your Spelman essays can of course be creative, but they should also be comprehensive. Be sure you have a clear message.
The Common App Spelman essay prompts give you many choices. Make sure to choose the Spelman essay prompts that best fit your story. You'll want to use your essays to highlight something you haven't been able to yet in your application.
Spelman essay prompts can change each year. Be sure to check the Common App for any changes to the Spelman College supplemental essays and Spelman essay prompts. The university's website should also have the most updated information on the application process and essays. 
Getting help can be crucial when it comes to gaining acceptance to top universities such as Spelman College. CollegeAdvisor has expert admissions counselors who can help you to write the best Spelman essays. Reach out for personalized guidance or check out our expansive library of free resources when applying to schools.
---

Looking for more admissions support? Click here to schedule a free meeting with one of our Admissions Specialists. During your meeting, our team will discuss your profile and help you find targeted ways to increase your admissions odds at top schools. We'll also answer any questions and discuss how CollegeAdvisor.com can support you in the college application process.