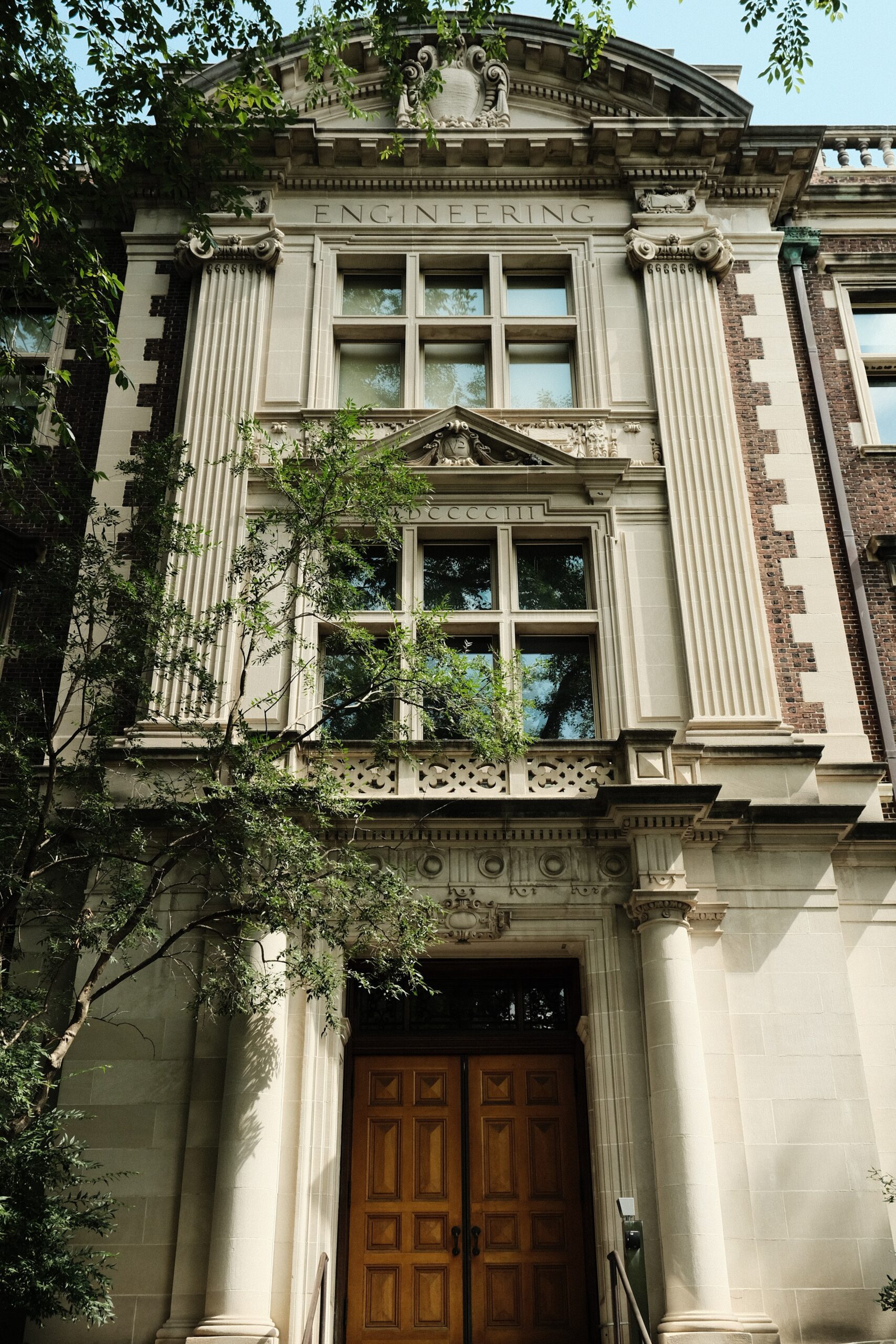 The University of Pennsylvania lies on a beautiful urban campus in West Philadelphia. Penn is a private Ivy League research university on a semester-based academic schedule. Benjamin Franklin founded Penn as the first university in the American colonies in the 1740s. Penn also boasts the first medical school, the Perelman School of Medicine, as well as the first business school, the Wharton School of Business. Penn has always had a strong pre-professional focus while maintaining a rigorous liberal arts curriculum.
Penn ranks 6th on the list of national universities, according to the U.S. News and World Reports 2020 rankings. Penn's Arts and Sciences program is consistently ranked in the top 10, while it's business and nursing schools have ranked in the top three of national programs since U.S. News began ranking such programs. As of 2018, the university had an endowment of $13.8 billion, as well an academic research budget of $966 million. This endowment ranks sixth among American universities. The Quakers have 33 NCAA Division I sports teams, as well as numerous club and intramural teams. Penn's 2019 acceptance rate was 9.9% overall, and 23.9% for Early Decision. The undergraduate body is made up of 10,000 students with diverse backgrounds, identities, and interests.
Penn undergrad has four schools: The College of Arts and Sciences, the Wharton School of Business, the Nursing School, and the Engineering School. Each of these schools has sector requirements to fulfill a major or minor, which differs by school. There are also several dual degree programs coordinated between schools, such as the Jerome Fisher Program in Management and Technology, and the Huntsman Program in International Studies and Business.
At Penn, there is truly something for everyone. Between the many student clubs and activities, academic offerings, and opportunities to explore Philadelphia, the supplemental essays give you an opportunity to express which avenues you might want to explore at the University. You should also relate the specific things that interest you about Penn to your past experiences. To help you with the writing process, we wrote this essay guide specifically for Penn. For more guidance on personal essays and the college application process in general, sign up for a monthly plan to work with an admissions coach 1-on-1.
*For the 2020-2021 University of Pennsylvania Essay Guide, click here.
The University of Pennsylvania Essay Prompts
Prompt 1 (Required): How did you discover your intellectual and academic interests, and how will you explore them at the University of Pennsylvania? Please respond considering the specific undergraduate school you have selected. (300-450 words)
The beginning of this prompt offers you the opportunity to show why and how you developed your academic passions. It is vitally important to make this as specific as possible to you. If someone who knows you found this essay without your name on it on the street, they should be able to know that you wrote it. This is difficult to do within the short word count of the essay, but with a few concise anecdotes, you should be able to convey a sense of your personality and story. Maybe you are interested in the International Studies program because as a kid, you decided to memorize the capital of every country just for fun. Or maybe you are interested in the Materials Science program because you love Star Wars and you spent hours hypothesizing the physics and material properties that would allow a lightsaber to work. Ideally, you should show a continued interest in an intellectual or academic pursuit over a period of time.
Do thorough research into the areas within one of the four schools that you are interested in, or within two of the four schools if you are applying for a dual degree coordinated program. If you are not applying for a dual degree program, then you will only be applying to one school. Since there is very limited space, keep your academic interests specific. It would be very helpful to research specific professors and classes. What about the professor's work or research interests you? What would you learn in a class that would help you further develop your passions, career, and skills?
In order to answer this question as specifically as possible, reaching out to current or recent students would be a great idea. This can often be done on Linkedin or similar sites. Better yet, if you are going to visit Penn, take some extra time to explore the campus on your own and talk to students. They will almost always be happy to share information with you. Ask questions like what some of their favorite classes and professors were and specific projects or assignments that helped or impacted them in a lasting way.
Prompt 2 (Required): At Penn, learning and growth happen outside of the classroom, too. How will you explore the community at Penn? Consider how this community will help shape your perspective and identity, and how your identity and perspective will help shape this community. (150-200 words)
Admissions officers want to know that you will push yourself in your chosen academic or intellectual discipline to improve your knowledge. However, admissions officers also want to know that you will not just lock yourself in the library. They want a student who is curious and open to new ideas, who will seek opportunities on Penn's campus and in the wider Philadelphia community, and leave a lasting impact.
Once again, it is extremely helpful to talk to Penn students if you can. In this way, you will be able to gain very specific information, such as what clubs and activities they were involved in and why they chose them. There are a plethora of different clubs at Penn, from Ultimate Frisbee to Robotics to Outdoors Club. For example, you might be passionate about art and interested in illustrating for the Daily Pennsylvanian, the campus newspaper. Or, maybe your interest in business leads you to Investing Club, where you can test out ideas that you learned in your economics classes. In addition to clubs, volunteer organizations, and teams, Penn hosts a wide variety of prominent and engaging speakers, and you may be able to find which speakers have come to Penn through its website and social media pages. The key with this prompt is to give admissions officers an idea of how you will forge your identity on campus.
Honors/Program-Specific Essays Not Included in Guide
If you do decide to apply to one of the dual degree programs, you will have to pick one of the schools and write about that school in the first two prompts. This may be difficult to pick if you are equally interested in two schools, but the program-specific essay will allow you to express your interest in the intersection of two different disciplines. Often, these programs are extremely selective, so you will also be applying to a single school. If you are not accepted to the dual degree program of your choice, you may still be accepted to the single school that you express interest in. For program-specific essays, please refer to this link.
___
This essay guide was written by Riley Nelson, Penn Class of 2018. If you want help writing your Penn application essays from Riley or other CollegeAdvisor.com Admissions Experts, register with CollegeAdvisor.com today.