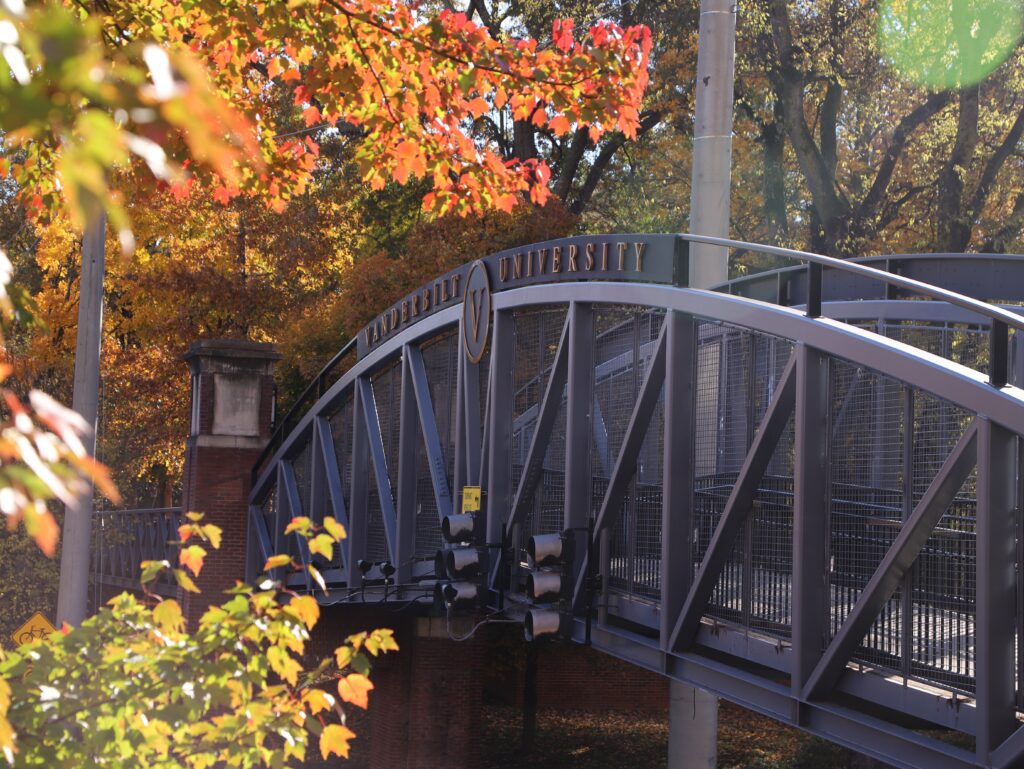 Engaging Vanderbilt supplemental essays are sure to standout in the admissions process. Not sure how to write your Vanderbilt essay? With tips from a Harvard graduate, CollegeAdvisor.com's guide to the Vanderbilt extracurricular essay will show you how to write a Vanderbilt essay that is sure to stand out.
If you need help crafting your Vanderbilt application essay, click here to create your free account or schedule a free consultation with Admissions Experts by calling (844) 904-0290.
Vanderbilt Essay Guide Quick Facts:
Vanderbilt has an acceptance rate of 12%—U.S. News ranks Vanderbilt as a most selective school.
We recommend answering the Vanderbilt application essay comprehensively and thoughtfully to maximize your chances of admission.
What is Vanderbilt University Known for?
Vanderbilt University is a private research university located in Nashville, Tennessee. It has a student population of approximately 7000 undergraduates and 6500 graduate students. Its 330-acre campus—which is designated as a national arboretum—provides a green respite from the busy streets of downtown Nashville. One of the trees on campus, nicknamed the Bicentennial Oak, is believed to be over 250 years old!
If you want to attend an elite research university located in the South, Vanderbilt might be the place for you. Vanderbilt combines the urban with the rural, providing easy access to Nashville's bustling music and culture scene despite its forested country feel.
For more information on the university, and its application requirements, check out Vanderbilt's admissions page.
Does Vanderbilt want a Resume?
You will have the option to submit a resume through the Common App. However, Vanderbilt does not require a resume—a thorough activities list can serve you just as well. Also, keep in mind that your Vanderbilt application essay may also contain some information related to your resume.
However, if your professional or extracurricular experience extends meaningfully beyond the scope of your activities list, you may benefit from submitting a resume. At the end of the day, it's up to you.
Need help writing a great resume for your college applications? CollegeAdvisor's guide will help you write the perfect resume to showcase your background and experiences!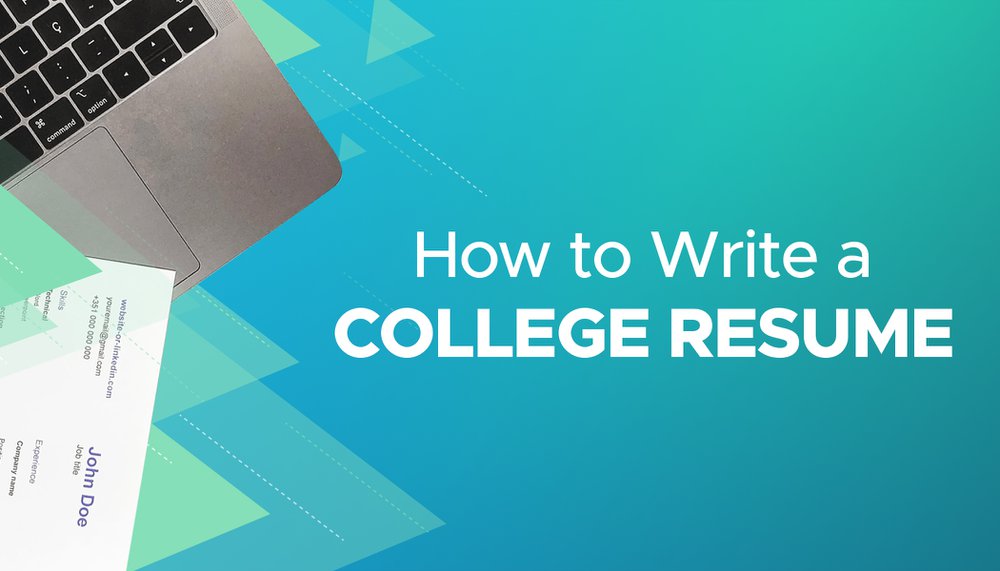 Does Vanderbilt Require Essays?
Yes. In addition to the Common App personal statement that you will submit to every college, Vanderbilt requires all applicants to submit one additional Vanderbilt application essay. You can read more about the Vanderbilt application requirements—including the Vanderbilt essay—on the Common App website.
While there aren't multiple Vanderbilt supplemental essays, this doesn't mean you should take the Vanderbilt application essay any less seriously! As with previous Vanderbilt supplemental essays, this year's Vanderbilt essay should be answered completely and thoughtfully to stand out in the admissions process.
The requirements for the Vanderbilt essay might look straightforward, but don't let that fool you. Be sure to spend plenty of time brainstorming, drafting, and editing your Vanderbilt application essay to maximize your chances of admission. The best Vanderbilt essay prompts will be a complement to the applicant's candidate profile.
What does Vanderbilt Look for in Essays?
According to their website, Vanderbilt wants "to learn more about what skills, character traits, points of view, or life experiences you would bring to the Commodore community." Successful Vanderbilt supplemental essays will align with these recommendations.
Through your grades, letters of recommendation, and test scores, Vanderbilt learns about who you are as a student. Your Vanderbilt application essay speaks to who you are as a person—that is, the specific traits and experiences that make you the person you are. Strong Vanderbilt supplemental essays will go beyond your basic qualifications to demonstrate who you will be as a member of the Vanderbilt community rather than just a student.
As with many colleges, Vanderbilt supplemental essays should tell a story. When reading Vanderbilt supplemental essays, the admissions committee hopes to see how applicants will contribute both to Vanderbilt and to the world itself.
If this seems like a daunting task to tackle in your Vanderbilt application essay, don't worry! In this guide, we'll break down the Vanderbilt application essay to help you stand out in admissions.
How Important is the Essay for Vanderbilt?
According to the Vanderbilt website, the Vanderbilt essay is one of five factors that admissions officers consider when evaluating applicants. In addition to the Vanderbilt essay prompts that the committee will review, they'll consider other key factors like grades, test scores, extracurriculars, and recommendation letters.
This means that the Vanderbilt essay is very important in admissions. Many applicants might look the same on paper; your Vanderbilt supplemental essay will reveal the key ways you stand out from other students with similar qualifications. Simply put, the Vanderbilt supplemental essay allows you to express yourself to the admissions committee on your own terms. After all, you are more than your grades and test scores!
Additionally, note that Vanderbilt does not have a "Why Vanderbilt" question. This makes Vanderbilt a bit of an anomaly among universities with supplemental essay requirements. However, even though Vanderbilt may not directly ask you why you belong there, you should still have a strong idea of why you want to attend and how Vanderbilt will help you achieve your goals. This information will still help you write an engaging Vanderbilt essay—plus, it might prove helpful in an interview setting.
How do you Write the Vanderbilt Essay?
Like with any essay, you'll want to start by brainstorming! When you begin your Vanderbilt supplemental essay, you'll likely have already drafted your Common App personal statement. This means that on some level, you'll understand your writing process when it comes to college essays.
As you prepare for the Vanderbilt extracurricular essay, try choosing three things from your Common App activities list that have made an impact on you. These activities can be big or small, formal or informal—what matters most is that your activities will tell the admissions committee something about you.
Structured freewriting
You may have encountered freewriting in preparation for other college essays. A freewriting session can be an incredibly useful tool, especially for topics like the Vanderbilt supplemental essay prompt. After all, with so many potential extracurriculars you could write about, you'll want to narrow your options!
Once you've selected three extracurricular activities, start a timer for ten minutes. Write about your first activity for ten minutes straight. Don't edit or read your work. Instead, use this time to reflect on what the activity meant to you, how you felt when you did it, and how it has influenced your personal or professional goals. There are no wrong answers here! After you've done your first free-write for the Vanderbilt supplemental essay, restart your timer and repeat the process for the next two activities.
After you complete your freewriting, reflect on the experience. Maybe there was one activity that you couldn't stop writing about—that might be your Vanderbilt extracurricular essay. However, if the answer doesn't seem clear-cut, don't be discouraged! Read over your free writes and assess which of them has the most potential. If you still don't know, you might ask an advisor, college counselor, parent, teacher, or friend for their opinion.
Choosing a topic
Keep in mind that you don't need to choose your most impressive activity to feature in your Vanderbilt extracurricular essay. For instance, even if you won an international debate championship, you can still write about caring for your younger brother if you think this activity reveals more about who you are as a person. Authenticity is key when it comes to successful Vanderbilt supplemental essays.
Once you've chosen a topic for your Vanderbilt essay, it's time to start drafting. We'll expand on the later stages of writing Vanderbilt supplemental essays near the end of this essay guide!
For more information on freewriting and reflection exercises to help spark creativity, check out our blog article.
Vanderbilt Supplemental Essays — Question 1 (Required):
Please briefly elaborate on one of your extracurricular activities or work experiences. (200-400 words)
Unlike the prompts for other schools, the Vanderbilt essay question is straightforward. However, this doesn't mean you shouldn't think carefully about your response!
Simply put, this Vanderbilt essay question asks you to select an extracurricular activity or work experience and describe it to the admissions committee. Since there aren't multiple Vanderbilt essay prompts, your Vanderbilt extracurricular essay is all the more important.
Don't (just) brag
However, the most vital parts of this Vanderbilt extracurricular essay prompt are implicit rather than explicit. While this Vanderbilt essay prompts applicants to elaborate on an extracurricular experience, you should be careful to focus on who you are in relation to your activities rather than just what you've done. Your Vanderbilt supplemental essay is your chance to speak directly to admissions officers about what matters to you. Use your Vanderbilt essay to do just that, offering your extracurricular achievements as a means of understanding your identity.
For instance, say you're an accomplished basketball player who has competed at the national level. Don't spend your Vanderbilt extracurricular essay detailing the shots you made, the techniques you used, and the methodologies behind your team's training practices. Instead, use your Vanderbilt application essay to discuss what basketball means to you. You might talk about the value of teamwork or perseverance. Think about the way your body and mind feel as you run down the court. The most successful responses to the Vanderbilt essay prompt will focus not on what a student did but on why it was important.
Tell a story
The best Vanderbilt supplemental essays will use the activity/work experience to reveal key information rather than dwelling on logistics. This isn't your resume! Vanderbilt has already seen your activities list. What matters in your Vanderbilt essay is that you expand on your activities list to discuss your interests, values, and accomplishments in a more personal way.
Since the Vanderbilt essay is limited to 400 words, you can use the significant amount of space the Vanderbilt application essay provides to tell the full story behind your chosen activity. You may choose to open your Vanderbilt application essay with an anecdote similar to some Common App personal statements. While the Vanderbilt essay prompt may seem basic, your response can still be creative.
After an engaging anecdote that "hooks" your reader into your Vanderbilt extracurricular essay, you'll want to offer a brief description of your chosen activity. Include details such as what you did, where you did it, who you did it with, and how it might relate to your other interests.
Once you've described your activity, it's time to dig deeper. At the core of your Vanderbilt extracurricular essay, describe why your chosen activity mattered to you and how it informs the way you see the world. Be concrete and specific in your Vanderbilt application essay. Avoid simply describing an activity as "really fun" or that winning an award "made you feel good." Instead, think about the why behind your chosen activity. How did this activity change you? How does this activity interact with your overall candidate profile? Finally, how can you communicate this in your Vanderbilt application essay?
If you follow this guidance in answering the Vanderbilt essay prompt, you should be on track for success.
Vanderbilt Supplemental Essays Draft Key Questions:
Does your Vanderbilt application essay expand meaningfully on an activity you mention in your application?
Do you use your extracurricular activity to reveal more about who you are and what matters to you?
Do you describe why your chosen activity was important to you in concrete and specific terms?
Does your reader learn more about you by reading your Vanderbilt extracurricular essay?
Additional tips for writing your Vanderbilt supplemental essay:
Above all—the admissions committee is looking for authenticity in Vanderbilt essay prompts. Your Vanderbilt essay is your chance to speak directly to the admissions committee about what makes you an engaging candidate. To that end, your Vanderbilt extracurricular essay should reveal what makes you unique. The Vanderbilt essay prompt may be straightforward, but that doesn't mean you shouldn't be creative!
Finally, don't forget to edit, revise, and proofread your Vanderbilt essay! Misspelled words and incorrect grammar can make or break Vanderbilt supplemental essays. Remember to read over your Vanderbilt extracurricular essay multiple times before submitting it to catch any mistakes.
Vanderbilt Supplemental Essays: Final Thoughts
The Vanderbilt extracurricular essay may seem daunting. However, don't be discouraged! View your Vanderbilt application essay as a chance to introduce yourself to the admissions team. And remember that at the end of the day, you are more than your grades, test scores, or admissions results.
Use this guide to approach the Vanderbilt extracurricular essay with a solid strategy that will help you stand out to admissions officers. Finally, remember to give yourself time to draft and revise to make your Vanderbilt extracurricular essay the best it can be. With these tips in mind, you should be able to approach the Vanderbilt essay prompt with ease. Good luck!
---

This 2021-2022 essay guide on Vanderbilt University was written by Abbie Sage, Harvard '21. Want help crafting your Vanderbilt supplemental essay? Click here to create your free account, or call (844) 904-0290 to schedule your no-cost advising consultation.