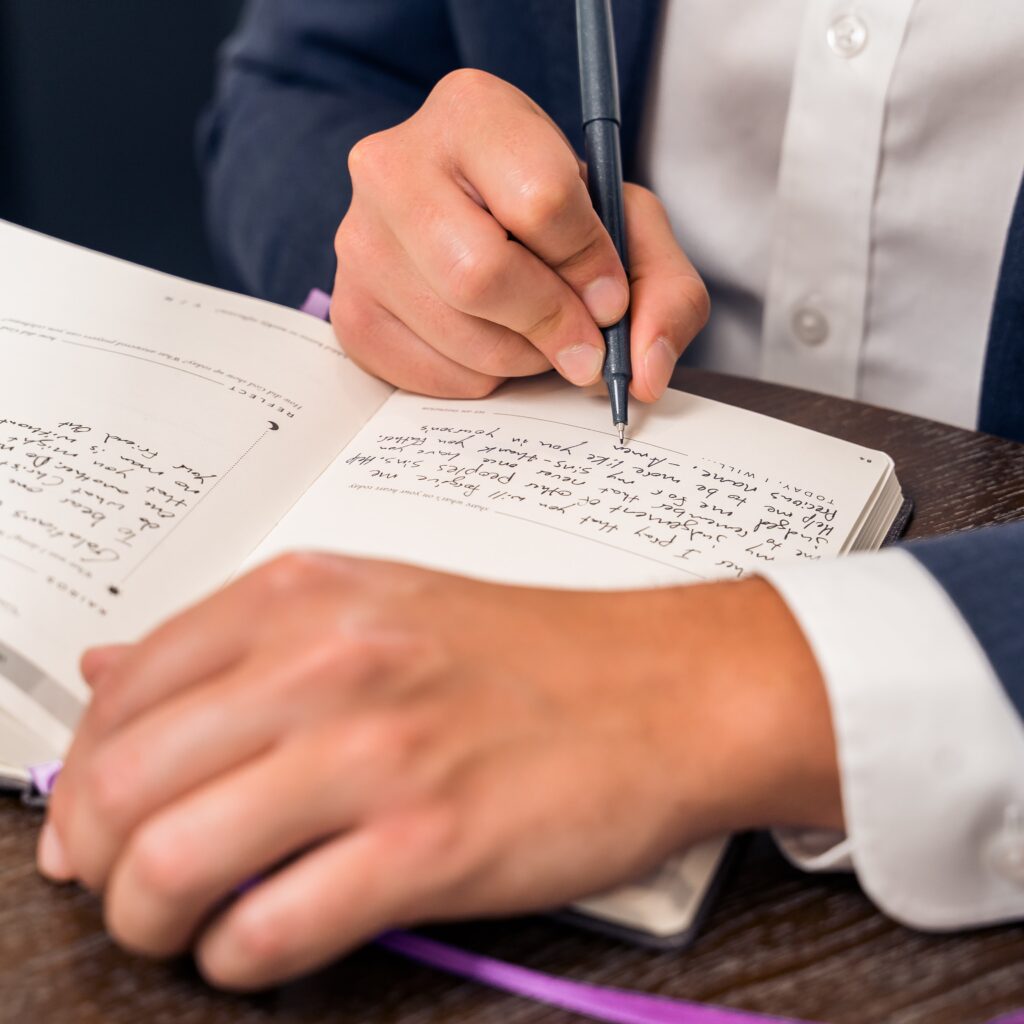 Check out the article below for tips from CollegeAdvisor.com's Admissions Experts on how to write a great college essay. For more guidance on personal essays and the college application process in general, sign up to work with an admissions coach 1-on-1.
Q: What tip or tips would you have for writing a good college essay (personal statement, CommonApp Essay, supplemental essays, etc.)?
"Be yourself. Show who you are, not who you think the reader thinks you should be. Do research on the schools and be certain you are aware of the schools' offerings."
– Gerene K., Former Admissions Officer
"Be yourself! I think many times people try and present themselves trying to sounds too impressive, but the most powerful essays show who you are as a person. Likable, hardworking individuals are most compelling."
– Grant R., Harvard University
"Write on trains, planes, on walks. Leave your phone behind. Listen to Adele. Write poetry and incorporate it into your prose."
– Finn B., Harvard University
"Before you decide on the topic, decide on what values and personality traits you want to get across in the essay. Once you've decided on that, it will be easier to come up with a topic. For example, ask yourself, "what experiences could I talk about that demonstrate my leadership skills and my passion for music?"
– Elinor M., Brown University
"Be authentic! Admissions Officers know when you are writing an essay about something that is not truly meaningful to you. Be sure to avoid bragging in your essay, and don't compare yourself to your peers. Instead, stick to the principle of "show, don't tell" while telling stories that highlight who you are. During the essay process, talk over your ideas with friends, family members, or teachers to see how receptive they are and how they think you can frame your experiences and interests. Be sure to proofread the essays many times, reading it aloud or even using text-to-speech software to make sure everything sounds natural and has no grammatical or spelling mistakes."
– Lara V.R., Harvard University
"Aim to tell a story that no one else can replicate. What has happened in your life that is unique? How can you draw unique connections between the events that have been happened in your life? Don't try to silo yourself into talking about an extracurricular in your Common App essay; I recommend talking about more personal and interpersonal elements of who you are."
– Caroline M., Notre Dame University
"I advise students to tell a story in their personal statement. How an event impacted them, what they learned, and how they will remember that for the future."
– Zoe E., University of California – Berkeley
"Be authentic! What's most important is that the college gets a sense of you. Try to stay away from "I-Statements" and instead use descriptive language to show (not tell) what you want the reader to get from your essay."
– Kaitlin L., University of California – Berkeley
"Reflect on how your life experiences have influenced you."
– Carolyn H., Stanford University
"Narrow down what's most important to you, and move from there. It could be a talent, subject, family member, anything."
– Richa G., Stanford University
"Write more first, then revise/cut it down to the word limit after."
– Lily X., Washington University in St. Louis
"Being genuine and vulnerable can pay off really well — lots of people's essays are really dry and are just checking off boxes with their content, so make sure to include your own unique voice and personality!"
– Sami E., Yale University
"Be genuine and write from what you know, not what you think the Admissions Office wants to see."
– Lillian E., Bowdoin College
"My first tip is that no topic is insignificant. Any topic, no matter how mundane you think it is, can be written about in an engaging way as long as it is important to you. My second tip is to the think about telling the story in an hourglass shape: start by thinking about how you can draw the reader in, create a pivot point somewhere in the middle, and then end on a bigger picture that allows the reader to feel comfortable imagining you outside of the story you have just told."
– Alli H., Stanford University
"Be specific, showing moments that were important to you and that really emphasize what you are trying to say."
– Leonor W., Georgetown University
"After reading your personal statement, I should feel like I know you. It's always helpful to indicate what unique traits you have and tell a story as opposed to just listing what's on your resume."
– Allison T., Harvard University
"Write about something you actually think about and talk about a lot (and would enjoy writing about on some level in any context). Not just something you got out of a Princeton Review book."
– Daphne M., University of Chicago
"Be honest!"
– Mariko R., Yale University
"Show, not tell, the reader your main point and let your passion shine through!"
– Marisa P., Yale University
"Be genuine to yourself, but also try to avoid cliches and tell a story with a message instead of just making a personal brag sheet."
– Arham H., University of Pennsylvania
"It's important to talk about *why* your experiences were so meaningful, what you learned/took away from them, and how you plan to carry that sentiment with you moving forward."
– Lucas W., Harvard University
"My biggest tip is to make it personal but also not to force it! I always tell the students I am working with that my CommonApp essay came from a random idea I had when driving; I parked and wrote streamline of sentences in my notes app that ended up being my essay's first draft!"
– Bryan A., Stanford University
"Include anecdotes. As you are cutting down, every single word should matter."
– Katie C., Brown University
"Have a good theme and structure because style is almost as important as the content of the essay."
– Maria A.R., Harvard University
"Talk about something that matters to you! Oftentimes people write essays that they think an admissions committee would want to hear, but in my opinion, the best essays are personal and a bit quirky."
– Austin B., Stanford University
"Telling a story is important, but being reflective is even more important. Show how you've grown, changed, and learned."
– Bailee P., Brown University
"1) Read your essay out loud and edit anything that sounds awkward when spoken – you want your essay to read like a story. 2) Given that you have a limited number of words, every word should serve a purpose. Try to remove any filler or roundabout phrasing. 3) Show, don't tell. Let your actions and experiences speak for themselves!"
– Henry S., Stanford University
"Being very vulnerable and sharing an important story. It is NOT about your resume."
– Arman R., University of Pennsylvania
"Through and through, be authentic and be YOU. The personal statement is one of the only spaces (other than the interview) when you are able to speak to the Admissions Officers in your own words on your own terms. Use that space to the utmost by being yourself and sharing an honest and truthful account of yourself. At the end of the essay, make sure that the readers come away from your writing with a little slice, a little introduction of you."
– Kaveh B., Princeton University
"Don't just write about accomplishments or an extracurricular. Choose a topic that represents who you are and how you've grown — and don't be afraid to show vulnerability and talk about your weaknesses."
– Phillip H., Massachusetts Institute of Technology
"Keep it centered around your values — what is the one thing about your character you want schools to know?"
– Gagan V., Duke University
"Don't worry about writing 'the perfect essay' and make sure you let your personality and passion come through."
– Emma K., Cambridge University
"Think about how unique the story is that you're trying to tell. Try to make it personal and genuine."
– Rouhin G., University of California – Berkeley
""Think a lot about not what you did, but how experiences and activities made you grow as a person. Also, reading a few (2-4) common app essay of some family friends helped me think about what I wanted to write about."
– Ishaani K., Brown University
"Make sure your own personal story or thoughts are highlighted in the paper. Avoid being direct and try to weave your point into a smaller story that speaks for itself."
– Sumona H., Harvard University
"Revisit the hardest moments in your life. What did you learn from them? How have you grown since then? Show colleges that you're capable of taking lessons you've learned from low points of your life and applying them to grow as a person."
– Ruqaiyah D., Yale University
"Try to write about something that has a lot of personal significance for you and something that resonates with you emotionally. You're going to be spending a lot of time thinking about this topic, so it should be something you care about! That passion will also shine through in the essay."
– Genevieve L., Harvard University
"The topic of an essay does not matter as much as the quality of writing and your ability to demonstrate your personality."
– Tara B., Dartmouth College
---

This article was based on interviews with CollegeAdvisor.com's Admissions Experts. If you want to get 1-on-1 help with your college applications from a CollegeAdvisor.com Admissions Expert, register with CollegeAdvisor.com today.