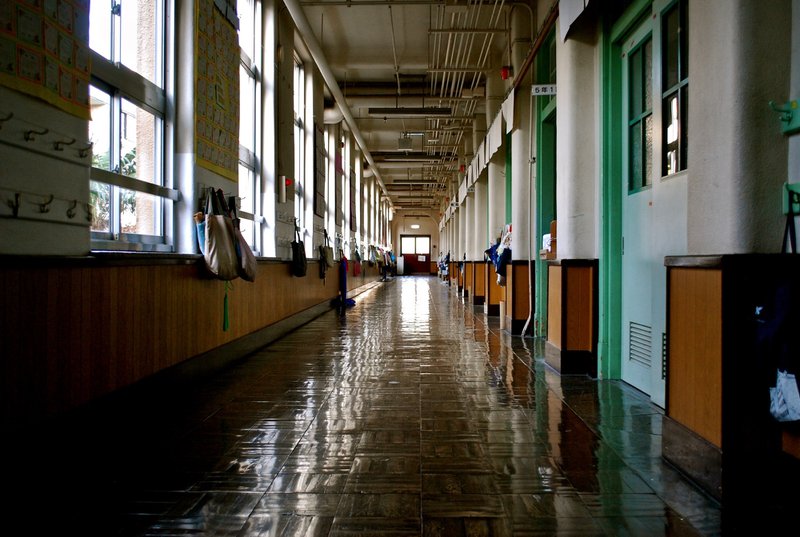 Though most of your applications will be completed and submitted during your senior year of high school, your junior year is of utmost importance when it comes to the college process.
Focus on Academics
During your junior year, most of your energy and attention should be devoted to your academics. The classes you take during your junior year are among the most important on your transcript—junior spring grades may be the last full semester that some colleges evaluate prior to making an admissions decision.
If you received a lower grade in some of your freshman or sophomore year classes, don't be discouraged. Colleges don't only look for strong grades, but also for an upward trajectory in your GPA.
When attending college information sessions or reading about admissions, you will often hear the phrase "strength of schedule." This essentially means that you are being evaluated in part within the context of your school. If your school offers many AP or IB classes, you will be expected to take advantage of the opportunity to challenge yourself. Conversely, you will not be penalized for having fewer advanced classes on your transcript if your high school does not offer them.
Standardized Testing
Another element of your junior year will be standardized testing—the SAT, ACT, or both. You will also take the PSAT at your high school in the fall of your junior year. Though it is often viewed as practice for the SAT, take this test seriously since you may qualify for National Merit Scholarships based on your scores. Your PSAT results can also help guide your study efforts for the SAT.
During your junior year, you will devote a significant amount of time and effort to studying for the SAT. There are many free online resources, test preparation books, and test preparation tutors. As the college admissions landscape evolves, more and more colleges are becoming test optional. However, sitting for the SAT or ACT will help you keep your options open, and strong scores can be an asset to your application.
Many students take both the SAT and the ACT. The ACT requires a science section in addition to the sections required by the ACT, but the tests are similar enough that time spent studying for one test will benefit you on the other as well. I recommend sitting for the SAT or ACT in the late fall of your junior year so that you have ample opportunities to retake the tests. Check the SAT and ACT testing dates on their respective websites to ensure that you don't miss registration deadlines.
Some colleges and universities also require SAT Subject Tests. Though many top schools require them, almost all schools will consider them if submitted. Since many of the subjects are aligned with APs and high school classes, it is to your benefit to register for tests that occur near the end of the corresponding class.
Build Your Extracurricular Profile
Fall
Junior year is a great time to bolster your extracurricular profile. Extracurriculars include everything from summer jobs and volunteering to family responsibilities and student government. Though extracurriculars cannot substitute for strong grades, colleges will be interested in how you spend your time outside of classes.
Consistency is key for strengthening your activities and honors list. When looking at your list, colleges will note whether you have been involved in an activity since freshman year or started pursuing it at the end of your junior year. Thus, the early fall of junior year is an ideal time to consider your involvement and adjust the way you spend your time, if needed.
Colleges will evaluate your extracurriculars holistically to see if there is a common theme in your interests. Your activities may align with your intended major, but don't hesitate to include extracurriculars that may not seem as connected to the others. Perhaps you could become involved in a club that is tangential to a volunteer opportunity from the prior summer? Maybe you decide to work at a restaurant a few hours per week?
The fall of junior year is also an ideal time to continue or start demonstrating growth in your extracurricular involvement. While there are a limited number of official leadership positions in high school, there are a multitude of opportunities to be a leader in a less official capacity. You can be a leader in the classroom, champion an initiative in a club, organize a service project for your class, or play a significant role on a sports team.
Spring
During the spring of your junior year, formulate a plan for your upcoming summer. The summer before your senior year is an optimal time to explore a potential career field in an unpaid internship, shadow an adult in a career that interests you, or work a job to save money for college. I also recommend using your summer to learn about colleges. Visit campuses in person if you are able, but also take advantage of online resources such as tours, webinars, and information sessions. Talk with current college students to learn about their experiences and majors.
Recommendation Letters
At the end of your junior year or the very beginning of your senior year, you will want to ask teachers for letters of recommendation. These letters should ideally come from your junior year teachers, especially if you plan on applying to schools through Early Action or Early Decision programs. Throughout your junior year, focus on building relationships with your teachers; colleges want to read letters written by teachers who know you the best, not just the teacher whose class you earned a high grade in.
The suggestions outlined above are based on the typical application timeline, so don't be concerned if you are on a slightly different schedule, particularly for standardized testing. And of course, the college application process is unique for each student and their family. Whether you are in the midst of your junior year or looking ahead to next year, know that it is a crucial time for your academics and extracurriculars but also an important time to learn about colleges and your own interests.
---
This informational essay was written by Caroline Marapese, Notre Dame '20. If you want to get help writing your Notre Dame application essays from Caroline or other Bullseye Admissions advisors, register with CollegeAdvisor.com today.