Exploring MBA Requirements
Students pursuing a Masters in Business Administration will encounter specific MBA requirements during both the application process and the process of earning their degree. MBA application requirements will vary by school, though most follow a standard pattern. Once accepted, students will then need to become familiar with their specific MBA degree requirements.
In this guide, we'll cover everything you need to know about MBA application requirements and MBA degree requirements.
To start, we'll go over various MBA application topics, including:
The importance of your GPA and test scores
Building a resume for MBA applications
Navigating MBA admissions interviews
What to expect from an MBA application essay, and more!
We'll take a look at some examples of MBA application requirements at top business schools in the US. You'll also find tips for meeting MBA application requirements and making your application stand out in the MBA application process.
Then, to help you better understand MBA degree requirements, we'll also look at what to expect when it comes to different types of MBA programs. For example, full-time MBA requirements will look different than Executive MBA requirements. These degree requirements can also vary by country, so we'll discuss the difference between MBA requirements in USA schools and MBA requirements in Canada.
But first, let's start with the application process.
What are the requirements to do an MBA?
To apply for a postgraduate education in business, you'll need to meet a specific set of MBA requirements. The process for applying to an MBA program is similar to applying to an undergraduate program. You'll need to complete standardized testing, submit transcripts, write MBA application essays, and interview for most schools. 
Specific MBA requirements will depend on the program and school to which you apply. You'll want to make sure you understand the specific MBA requirements for your selected program of interest.
Now that you have a general idea of different aspects of MBA requirements, let's go over them in more detail.
MBA Application Requirements
Below is a list of standard MBA admission requirements:
Application essay
Resume
College transcripts
GMAT/GRE scores
Letter(s) of recommendation
Interview
While this list covers the most common MBA admission requirements, you may notice some differences between one-year/two-year/executive/4+1 MBA programs. First, let's discuss MBA requirements surrounding GPA and testing.
MBA Requirements: GPA and Testing
Academic preparation is a critical component of the application review process. Like in many other postgraduate education programs, MBA courses can be rigorous and demanding. Consequently, admissions committees want to be sure an applicant is prepared to succeed and will take their coursework seriously. So, in terms of MBA requirements, GPA and standardized testing often serve as key factors.
MBA Requirements: GPA
Let's talk about one of the most straightforward MBA requirements: GPA. Successful applicants will have strong grades in college—especially in business and quantitative reasoning-related coursework. Though some schools may include GPA requirements on their MBA requirements, most programs do not have a minimum required GPA. However, a higher GPA will strengthen your application and likely increase your admissions odds.
For example, if you look at the USC MBA program requirements, there is no minimum GPA. However, they do direct potential applicants to their Class Profile section to see how they compare to recently admitted students. Currently, their average GPA is listed at 3.5, with the middle 80% of admitted students landing somewhere between 3.09 – 3.87.
Standardized Testing and MBA Admissions
MBA applicants will usually take either the GMAT or the GRE as part of the admissions process. There are some important differences between the two tests. The GMAT is specific to business school applicants, while the GRE is a more generalized standardized test for graduate admissions. A few MBA programs have adopted test-optional policies. However, most programs still require them, and strong scores can only help your application.
If we continue looking at the USC MBA program requirements as an example, we can see the average GMAT score is 722, and their average GRE score is 160V, 163Q. As with the GPA requirements, there are no minimum GMAT/GRE scores needed to apply. They also note there is no preference between the two tests, and students who have taken both are actually encouraged to submit both test scores.
Compiling your resume for MBA application
The resume is a critical part of the MBA application process. Outside of academics and testing, schools use your resume for MBA applications to learn more about your work history. Keep in mind that no one employer or resume point will make or break your MBA admissions odds.
How you organize and decide what to include in your resume is important. It doesn't matter if you've worked somewhere impressive if you can't highlight how you made a contribution. So, as you structure your resume for MBA applications, focus on your impact.
A resume for MBA applications is a lot like a resume you'd submit if you were applying for a job. Your goal is to make a quick and lasting impression, highlighting your best qualities and including only the most important details. Here are a few tips to keep in mind when crafting your resume for MBA application readers.
Don't neglect your extracurriculars.
Your MBA resume should show how you've made a clear contribution to your community. Be sure to include any important activities you've participated in outside of work, including volunteer experiences. And, you'll want to highlight how your experiences make you a better candidate.
Keep it scannable.
Make your resume concise, clearly formatted, and no more than a page. Avoid flashy fonts, graphics, and colors, as these only distract from your accomplishments. You can use font sizing, bold, and italics to draw attention to specific details, but be sure your formatting is consistent throughout.
Quantify where possible.
Use numbers and statistics to show the specific impact of your work. General descriptors like "driving growth" or "expanding reach" are vague and don't give a clear idea of the scale of your contribution. For example, if you implemented a marketing strategy that helped drive the growth of your company, aim to quantify that growth, whether that's in revenue dollars or percentage of new customers.
MBA Interview Preparation
You'll see interviews listed among most programs' MBA requirements. Nailing your interviews can be extremely helpful in the admissions process, helping you stand out from other applicants. At most schools, interviews are by invitation only, and you cannot decline once invited.
Each school will have their own policy regarding how they conduct interviews. For example, on the USC MBA program requirements webpage, they note that interviews can be conducted both in-person and online. Additionally, interviews at USC are conducted by either members of the Admissions Committee or a current MBA student.
To prepare, look at sample MBA interview questions and practice responding. As a start, think about the following questions for each of your MBA interviews:
Why do you want to pursue an MBA? How will it help you reach your goals?
What makes this MBA program the right fit for you?
Additionally, reflect on your leadership experience, challenges you've overcome, and aspects of your identity that inform your life and career. These topics will likely arise during your MBA interviews.
Building your MBA interview strategy
Stay confident without seeming arrogant. If you're asked to interview, it means that you met all of the MBA requirements, and the admissions committee was impressed with your application. Think about your best success stories from your resume and be prepared to discuss them.
Speak frankly about your strengths while authentically addressing your weaknesses and spaces to grow. Keep your responses clear, concise, and to the point. Avoid long-winded anecdotes, as they can make you seem less prepared.
Finally, remember that your interviews are also a chance for you to learn more about the programs you are applying to. Don't be afraid to ask thoughtful questions at the end of your interview. In fact, coming prepared with specific questions can help you appear more invested and demonstrate how serious you are about pursuing an MBA.
MBA Application Essay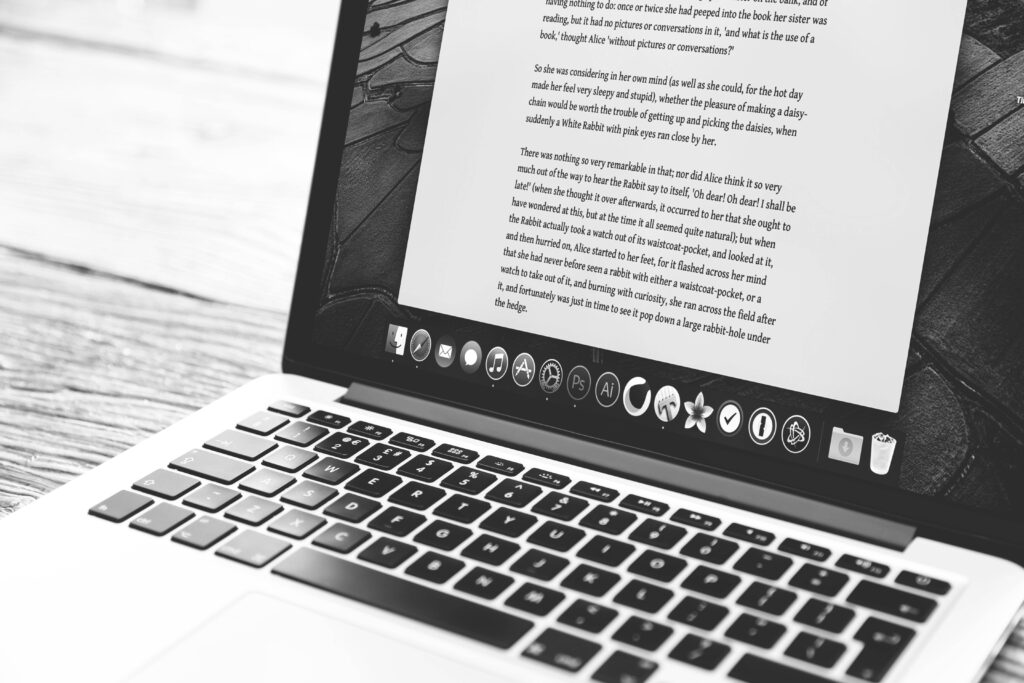 Most programs will include at least one MBA application essay. In many cases, this will be a "why MBA" essay—why do you want to pursue an MBA, and how will getting an MBA from this program help you achieve your goals?
In your response, include as many specific details as possible. Your MBA essay should highlight who you are and what makes you a compelling candidate. As with any formal application essay, aim for your writing to be clear, concise, and polished.
You'll likely see an essay listed across various MBA requirements. While you might repurpose elements of your MBA essays for different applications, remember to tailor your responses to each individual program you are applying to.
Additional MBA Application Requirements
Your GPA, test scores, resume, interview, and essays are some of the most important MBA requirements you'll come across. However, that doesn't mean this is an exhaustive list. Here are three additional MBA admission requirements you'll likely encounter during the application process:
Letters of recommendation
Many schools require one or two letters of recommendation. It's important to get recommendations from individuals who know you well and can speak to your strengths and personal qualities.
Completed online application
A complete MBA application usually includes specific MBA requirements as well as background information. This can include your academic and professional experience, family information, and more.
Application fees
The cost of submitting your application can be anywhere between $0 – $275 dollars. However, many schools that do have an application fee will also provide fee waivers if it is a financial barrier for applicants.
MBA Application Requirements for Top Business Schools
While MBA requirements in USA schools can vary, you'll find commonalities to the application process across different schools. Let's take a look at MBA admission requirements at three of the top business schools in the country: Harvard, UPenn, and USC.
Harvard Business School
Applicants to Harvard Business School, also known as HBS, must submit a comprehensive application for consideration. Once the MBA Admissions Board has reviewed all applications, they will decide which students will be invited to conduct an interview. Students invited to interview must accept the invitation and submit a post-interview reflection within 24 hours of their interview.
Here are the Harvard MBA requirements for students interested in applying to HBS:
Transcripts
GMAT/GRE
Essay
Recommendations
Resume
Students who did not complete their undergraduate degree at a school where the primary language of instruction was English will need to complete an English Language Test. In addition to fulfilling the above requirements, students will also need to submit a signed Acceptance of Policies and an application fee. To avoid the fee acting as a barrier to entry, applicants can also apply for a need-based application fee waiver.
The Wharton School at University of Pennsylvania
The list of application requirements for an MBA at UPenn Wharton is overall very similar to Harvard's. One big difference between these two programs is their interview process. Interviews at Wharton are team-based, meaning students may have the opportunity to participate in a discussion with 4-5 fellow MBA applicants.
An application to Wharton's MBA program must include:
Two Essays
Transcripts (unofficial or official)
Two Letters of Recommendation
GMAT or GRE Score
Resume
Similar to Harvard, UPenn requires non-native English speakers and international applicants who did not complete courses for their undergraduate degree in English to complete an English Language Test. Once students have completed the application process, they can be offered admission, conditional admission, or a spot on the waitlist.
University of Southern California Marshall School of Business
Here is one more list of MBA requirements to show you how similar these requirements are across different colleges and universities. One unique aspect of the USC Marshall 2023-24 admissions cycle is that students have the opportunity to submit a standardized test waiver request. Those interested in requesting a waiver must provide a compelling case that demonstrates their overall academic achievement and performance in quantitative coursework.
Students applying to USC's Full-Time MBA (FTMBA) program must submit:
Letters of Recommendation
Transcripts
Essays
Test Scores
Resume
USC Marshall has the same English proficiency requirements as Harvard and UPenn and conducts interviews only by invitation. However, unlike these programs, USC Marshall includes information on tuition, scholarships, loans, and financial aid in their list of requirements. While your financial aid status won't directly impact your overall application, it is a good reminder that planning for the financial cost of your MBA is an important step in the application process.
How to increase your MBA admissions odds
Fulfilling MBA admission requirements is just the baseline for submitting a successful application. Here are 5 tips to keep in mind as you navigate the MBA admissions process.
Tips for Increasing Your MBA Admissions Odds
1. Tailor your resume to your MBA applications
Just like you might tailor a resume for a specific job, you should prepare a MBA-specific resume. Make sure your resume highlights how you have made a real impact in the places you've worked and the projects you've taken on.
2. Don't neglect your essays
Your MBA essays are a critical chance to communicate directly with the admissions teams at your top choice schools. Do your research on each program and use your essays to highlight why a given school is the right fit for you.
3. Highlight your leadership skills
Top MBA programs want to admit the next generation of business leaders. Every aspect of your application should highlight your leadership abilities and potential.
4. Prepare for an interview
Although they are not guaranteed, you don't want to be caught off guard if you are invited for an interview. Practice and be prepared to speak confidently and present the best version of yourself to the admissions team.
5. Ask for help
Although the MBA application process may feel similar to when you applied in undergrad, it's still a complex and potentially confusing process. CollegeAdvisor offers one-on-one guidance to help bolster your applications to top MBA programs.
MBA Requirements – Requirements for a Master's in Business Administration
You met and exceeded all of the MBA admission requirements and earned a spot in your dream school's MBA program. Now, you get to transition your focus from MBA application requirements to MBA degree requirements.
Curriculums will vary at different top business schools. Like in any postgraduate education program, you can expect some combination of MBA prerequisite courses and elective courses. You'll notice some similarity between MBA prerequisites across different schools and even across different types of programs.
MBA Degree Requirements in USA
MBA degree requirements will vary depending on whether you are pursuing a full-time, part-time, or executive MBA. Here are what the MBA requirements tend to look like for various types of MBA programs.
Full-time MBA (2 years)
Most full-time MBAs will have some kind of MBA prerequisites in fields like leadership, economics, statistics, and management. These core classes are considered MBA requirements, and all MBA students must complete them. Once you've completed your MBA prerequisite courses, you can begin taking elective classes. This includes the ability to pursue a major within your MBA, which is required in some programs.
Part-time MBA
Part-time MBA requirements will look very similar to full-time requirements. Although the timeline on which you'll complete your courses will be different, schools that offer both full-time and part-time MBAs will have a lot of overlap. For example, at Michigan Ross, both the full-time and part-time MBA prerequisites include courses in Financial Accounting, Applied Microeconomics, Applied Business Statistics, and Management Accounting.
Executive MBA
Executive MBA requirements also include a combination of MBA prerequisites and electives. However, some programs also require students to complete additional projects. If we look at Michigan Ross's executive MBA, one unique feature is that students can get hands-on experience through ExecMAP, a project immersion course.
Now that we've discussed full-time, part-time, and executive MBA requirements, let's look at what these degree requirements look like at some top schools with some of the best, most competitive programs.
MBA Degree Requirements at Top Business Schools
MBA degree requirements can vary within a business school depending on the different types of MBA programs they offer. Below, we will focus on the MBA degree requirements for the full-time MBA programs at Harvard, Stanford, and Wharton. We'll look at the MBA prerequisites students are required to take as well as their elective courses.
Most programs will detail their degree requirements online. Be sure to preview each school's MBA prerequisite courses and elective courses, as well as any additional offerings they may have, to be sure you are aligned before applying.
Harvard MBA Requirements
Students must complete all MBA prerequisites during their first two terms at HBS. Check out the Harvard MBA requirements for a full list of required courses, including Leadership and Organizational Behavior and Business, Government, and the International Economy. In addition to their core courses, students must complete 30 elective credits. Electives vary in length (full-term and half-term) and can even include Independent Project credits.
Stanford MBA Requirements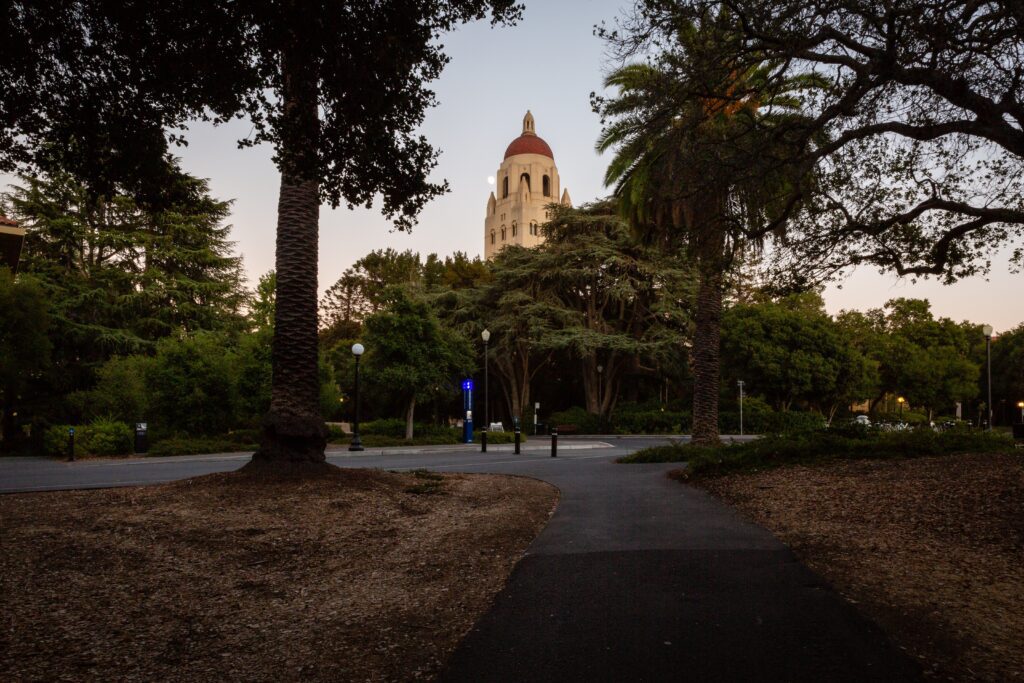 Similarly, the Stanford MBA requirements for students require students to complete core and distribution requirements in their first year and elective credits in their second year. The Stanford MBA requirements also include a Global Experience Requirement. This can be a Self-Directed Experience, which may involve creating an independent study project or new global internship. Or it may be a Global Management Immersion Experience, where students work at a sponsoring organization for four-weeks in roles such as Growth Product Manager or Payment System Strategist.
Wharton MBA Requirements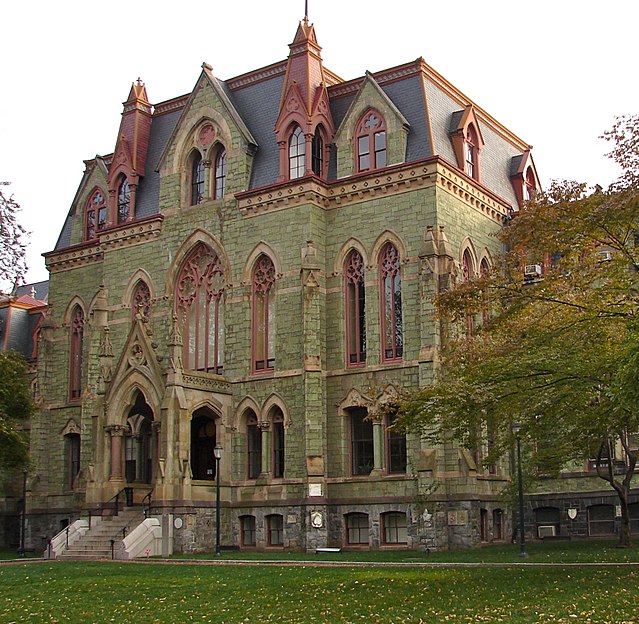 At UPenn, the Wharton MBA requirements are a combination of core curriculum, electives, and major requirements. Their core curriculum is split into Fixed Core and Flexible Core credits. The major you choose to specialize in will determine the rest of your Wharton MBA requirements. Major tracks include everything from accounting to organizational effectiveness to business economics and public policy.
MBA Degree Requirements in Canada
MBA requirements in USA schools aren't necessarily the same as they would be in other countries. So, let's see how they compare to MBA requirements in Canada.
Some of the top MBA programs in Canada include:
Similar to MBA requirements in USA schools, MBA requirements in Canada consist of core courses, various electives, and opportunities to specialize. Just as in the US, MBA requirements in Canada will vary by school and by program.
While most full-time programs in the US are two years, students can fulfill full-time MBA requirements in Canada in just one year. For instance, at McGill, students can choose whether to pursue a one- or two-year program, and Western only offers a one-year program.
MBA requirements in Canada also can include global and experiential learning opportunities. Although MBA requirements in Canada may look different, you can still count on receiving a similar, comprehensive educational experience.
Five Takeaways on MBA Degree Requirements
Choosing the right fit for your postgraduate education is one of the most important parts of the application process. Here are five takeaways on MBA degree requirements to consider when comparing business schools:
Notes About MBA Degree Requirements
1. Consider different types of MBA programs
EMBAs and part-time programs will have different requirements than full-time programs (and will offer different levels of financial aid for MBA students).
2. Look at the core curriculum
Most MBAs have a similar core curriculum, but the exact MBA prerequisites and coursework will vary by program. Make sure the MBA degree requirements look engaging to you!
3. Think about specializations
Some MBA programs (like Wharton) allow students to major; others are more general.
4. Keep in mind any other MBA degree requirements
These might include global projects, independent work, or experiential intensives.
5. Consider program fit
Use the MBA degree requirements and curriculum to decide which programs to apply to, and try to include details about why this program meets your needs within your application.
MBA Requirements – Final Thoughts
As you can see, there's a lot of requirements to consider when it comes to pursuing a postgraduate education in business. We've gone over important MBA requirements: GPA, standardized testing, resumes, interviews, and essays. We also went over MBA degree requirements, including MBA prerequisites and electives. And, we looked at how requirements can vary between different types of MBAs and different schools, including MBA requirements in Canada vs the US.
If you're looking for more support, CollegeAdvisor is here to help you through every step of applying. Beyond our online resources, we have a team of knowledgeable experts dedicated to working with you on every aspect of the admissions process. Whether you have more questions about financial aid for MBA students or executive MBA requirements or making sense of a particular program's MBA prerequisite courses, we've got you covered.
---

This article was written by Stefanie Tedards. Looking for more admissions support? Click here to schedule a free meeting with one of our Admissions Specialists. During your meeting, our team will discuss your profile and help you find targeted ways to increase your admissions odds at top schools. We'll also answer any questions and discuss how CollegeAdvisor.com can support you in the college application process.