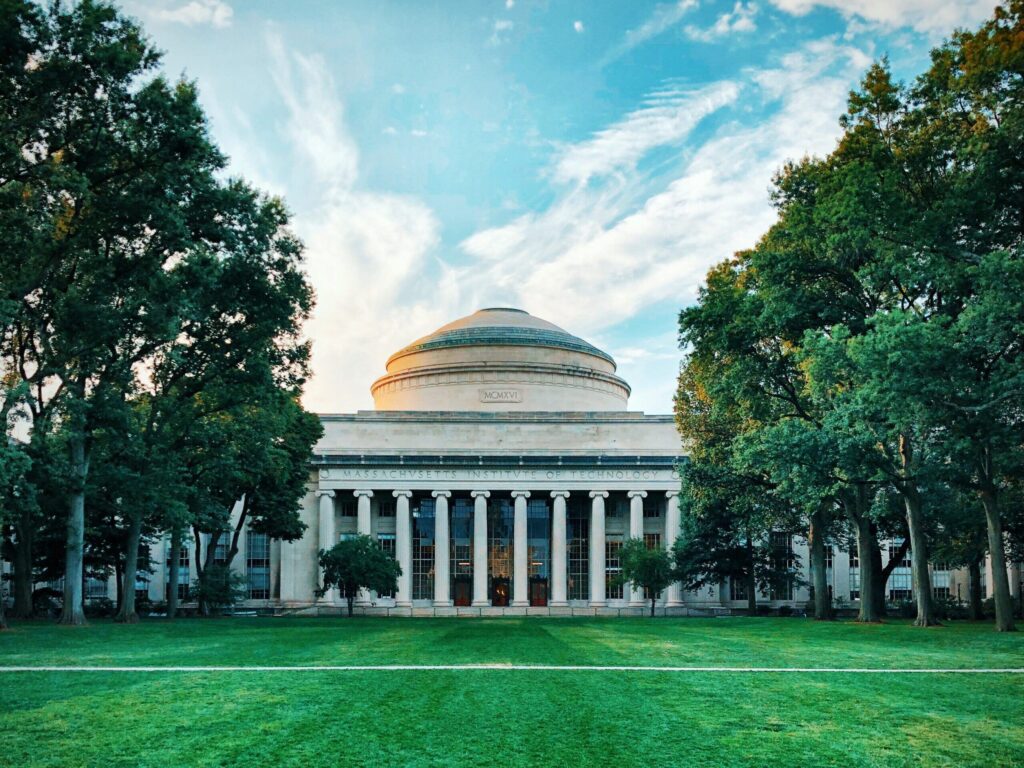 MIT Application Deep Dive
Massachusetts Institute of Technology, MIT for short, is located in Cambridge, Massachusetts, a suburb of Boston. As one of the top colleges in the nation, MIT is not just an institution; it's a hallowed ground for academic brilliance. Due to its prestige and top rankings, the MIT admissions process is extremely competitive. As a result, many students wonder how to navigate the MIT application and more importantly how to get into MIT.
That's why we've created this guide. We're here to demystify MIT's entire admissions process, from starting your MIT application to submitting it by the MIT application deadline. Our mission is to unravel the intricate MIT application process, ensuring you're well-equipped to navigate MIT college application requirements confidently. We'll review everything from MIT application questions to MIT admission requirements to familiarize you with the MIT application process.
Throughout this article, we'll shed light on everything MIT admissions officers would like you to know about applying. In this article, we will cover the following topics regarding the MIT application process:
Which application platforms MIT accepts
When the MIT application opens
Requirements for getting into MIT
How to submit your MIT application
Tips for responding to MIT essays
MIT application deadlines
Options for applying to MIT early
Navigating the MIT application fee
Our tips for how to get into MIT, and more!
By the end, we hope you have a better understanding of MIT admission requirements and the MIT application process. Are you ready to learn how to get into MIT and start preparing for the MIT application deadline? If so, let's start by learning more about which platforms you can use to apply to MIT.
Does MIT accept the Common App or Coalition App?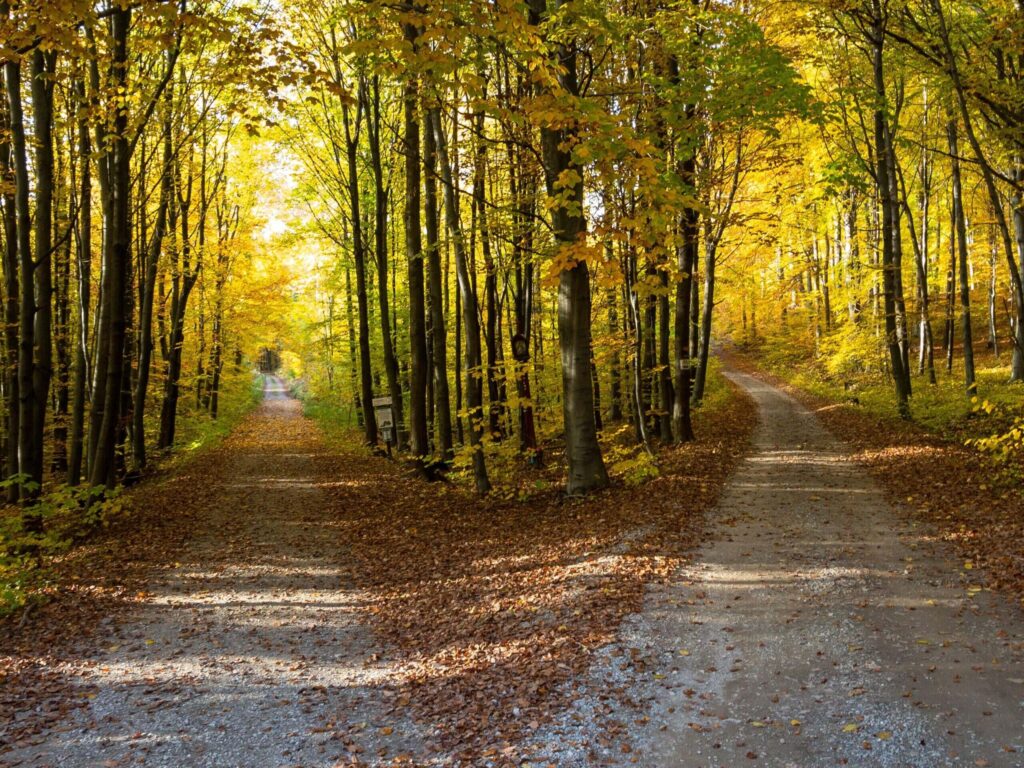 Many schools across the United States rely on the Common App and the Coalition App as their primary application platforms. However, MIT is not one of those schools. Instead of the Common App or Coalition App, MIT has its own unique application system, the MIT application portal.
Students must submit their MIT application through the MIT application portal. The MIT application portal requires students to submit elements such as:
Academic transcripts
Standardized test scores
Teacher recommendations
Application essays
As you can see, these are fairly common college application requirements. However, MIT's application has a distinctive approach, and MIT admissions officers have a very unique selection process. In the next section, we will discuss how to submit your MIT application using the MIT application portal.
How do I submit an application to MIT?
As previously stated, prospective students must go to the MIT application portal online website to submit their MIT application. To successfully submit your college application, it's essential to understand the MIT admission requirements and MIT's specific application steps.
Here is a Step-by-Step Guide on Submitting your MIT Application via the MIT application portal:
MIT Application: A Step-by-Step Guide
1. Access the MIT Application Portal
To begin the application process, visit the MIT Admissions website (admissions.mit.edu) and navigate to the MIT application portal. (Look for "how to apply" then "start an application").
2. Create an Account
You must create an account on the MIT application portal. Be sure to provide accurate and up-to-date information. This will be your primary means of communication with the MIT admissions officers regarding your application.
3. Start a New Application
Once your account is set up, initiate a new MIT application. You'll likely be prompted to choose the MIT admissions cycle for which you're applying. (Students can apply either Early Action or Regular Action to MIT). Be sure to make note of the MIT application deadline. Then, mark your calendar to ensure you submit your application on time.
4. Review MIT Admission Requirements
While there are many similarities, every school has their own unique college application requirements. Carefully read through all MIT admission requirements outlined on the MIT admissions website and within the MIT application portal. This includes MIT requirements such as transcripts, test scores, teacher recommendations, and the unique MIT supplemental essays.
5. Complete the Application Sections and MIT Application Questions
The MIT application is divided into sections, including personal information, academic history, extracurricular activities, MIT supplemental essays, and recommendation letters.
MIT Supplemental Essays
One of the major MIT admissions requirements is writing MIT essays. These essay questions are distinctive and are designed to assess your problem-solving abilities and compatibility with MIT's culture. Need help writing your essays? You're in luck! CollegeAdvisor has an MIT supplemental essays workshop webinar scheduled for November 29.
Recommendation Letters
MIT admissions requirements include two letters of recommendation from your teachers. One recommendation should be from a math or science teacher. The other should be from a humanities, social science, or language teacher. Request teacher recommendations well in advance to give your teachers plenty of time to write and submit them. (We suggest asking your teachers two months before your MIT application deadline).
Test Scores
Another one of the MIT requirements is standardized testing. ACT/SAT test scores are still very much a part of MIT's college application requirements. Applicants can self-report their scores in the application platform, but if accepted must send the official score report upon enrollment.
Transcripts
One of the final MIT requirements is for students to submit their academic transcripts and Secondary School Report (SSR). Let's consider your GPA in the context of your MIT application. While there is no minimum MIT GPA required to apply, accepted students typically have at least a 3.5 MIT GPA. Ensuring that you have a higher MIT GPA in your STEM coursework can show preparedness for MIT's rigorous coursework.
6. Check and Review
Before finalizing your MIT application, thoroughly review all sections to ensure they are complete and accurate. Incomplete or inaccurate applications can harm your chances of admission to MIT. Pay close attention to your MIT application deadline.
7. Pay the Application Fee
MIT typically requires a $75 MIT application fee. To help pay for the MIT application fee, admissions offers fee waivers for eligible students. Follow the instructions in the MIT application portal to pay your fee or submit an MIT application fee waiver.
8. Submit Your Application
Once you are satisfied that your application is complete and accurate, submit it through the MIT application portal.
9. Track Your Application
After submission, you can log into the MIT application portal to track the status of your application. Be sure to verify that all required materials have been received.
Now, let's take a closer look at how MIT's requirements differ from other college application requirements.
How is the MIT application different?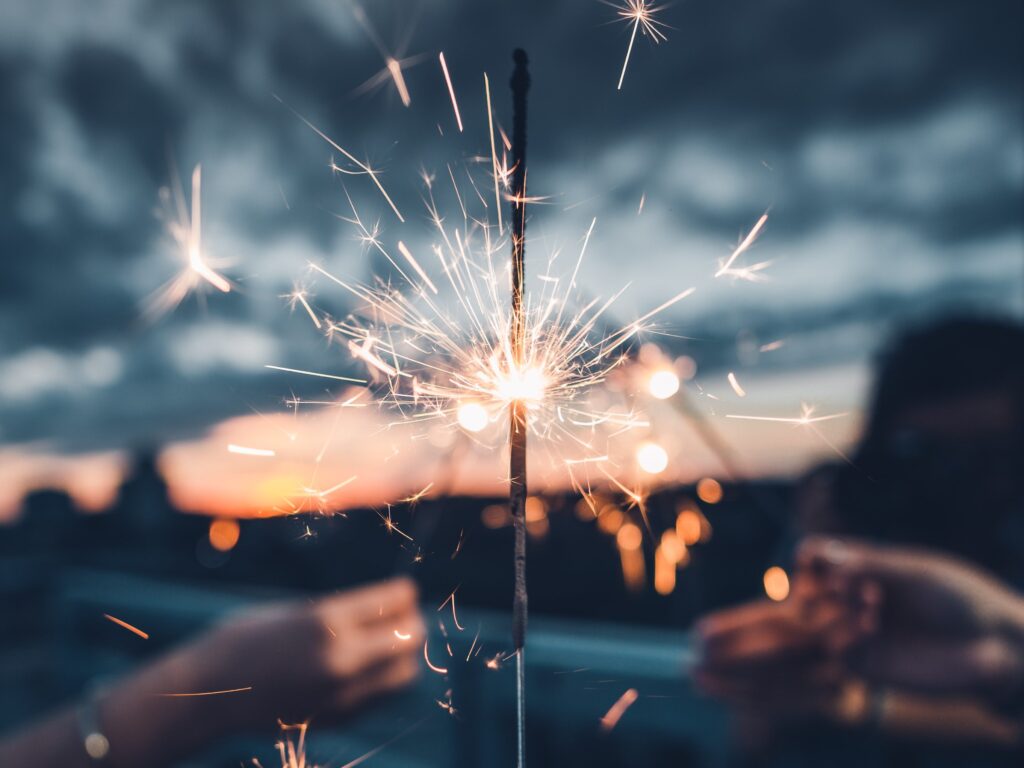 MIT is known for its specialized focus on advancing STEM knowledge to better serve the world. That means Admissions is looking for students with qualities like problem-solving, collaboration, and a desire to make a difference. These goals manifest in MIT's college application through aspects like their unique supplemental essay questions and testing requirements.
Therefore, when applying to this top-ranked university, you must have a unique strategy. You'll need to approach your MIT college application a little differently to align with the university's particular requirements and values. Here are some things you may notice about MIT admissions requirements that differ from other college applications when you apply:
Distinctive MIT Supplemental Essays
MIT has its own set of MIT supplemental essays that applicants must answer. Note that these essays are different from/do not include the personal statement used in the Common App. These questions are designed to gauge a candidate's problem-solving abilities and creativity, and fit with MIT's culture of innovation. Here is a CollegeAdvisor webinar to help you strategize how to tackle the MIT essay questions.
SAT/ACT Test Requirement
While an increasing number of universities have adopted test-optional policies, MIT admission requirements still request SAT or ACT test scores. The timeline for completing your test will depend on which MIT application deadline you are applying for. For the Early Action, students must complete their testing requirement by November 30. For the Regular Action, students must complete testing by December 31.
Emphasis on STEM
MIT, as a renowned STEM-focused institution, places a significant emphasis on your academic achievements, particularly in science, technology, engineering, and mathematics. Your academic background and potential to excel in these fields are critically important. Admissions will be looking for these strengths in every aspect of your application.
If you're not ready to start your MIT application, but want a better sense of what to expect when you do, keep reading. Next, we'll go over exactly what you'll encounter in the MIT application.
What does the MIT application look like?
The MIT application looks very distinct. In this section, we will break down the key components and features of the application:
General Layout of the MIT Application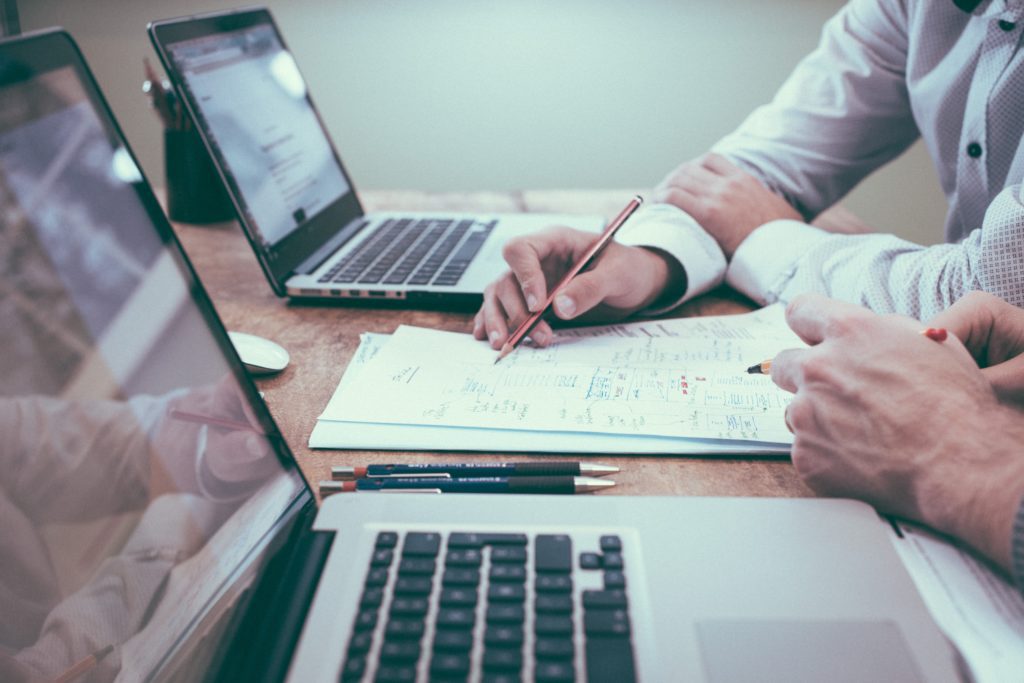 Login/Account Creation
The MIT application portal typically begins with a login or account creation page. If you're a first-time user, you'll need to create an account. You'll be asked to provide your email address, create a password, and enter some basic personal information.
Dashboard/Home Page
Once you log in, you will likely land on the MIT application dashboard or home page. This is where you'll see an overview of your college application progress, including which sections are complete and which are pending.
Navigation Menu
Typically, you'll find a navigation menu or sidebar that allows you to move between different sections of the MIT application. Common sections include "My Application," "Personal Information," "Academic Information," "Standardized Tests," "Recommendations," "Essays," and "Maker Portfolio" (if applicable).
Progress Tracker
Most applications feature a progress tracker to help you monitor your completion status. This can include a percentage of completion or a checklist of required components.
Save and Return Option
To save and return to your MIT application later, look for a "Save" or "Save and Continue" button within each section. This allows you to store your progress and return to complete or edit your application later.
Detailed Breakdown of Sections
Personal Information
In this section, you will provide your personal details, including your name, contact information, demographic information, and residency status.
Academic Information
You'll need to enter information about your academic history, including your high school, coursework, grades, and class rank.
Standardized Tests
In this section, you'll provide specific details about the tests you've taken, including SAT, ACT, TOEFL, IELTS, or any other relevant exams. You'll enter your test dates, scores, and percentiles. Please Note: Applicants can self-report their SAT, ACT, and English language test scores on their application. Official scores sent from the testing agency are not required for the college application. They will be required for verification once a student is admitted and enrolled at MIT.
Recommendations
In this section, you will provide information about your teacher recommendations. You'll typically need to input your teachers' names and contact information as they will submit their recommendations directly to MIT.
MIT Supplemental Essays
This is where you'll find the unique essay questions that MIT requires applicants to answer. You'll typically see a text box to enter your responses that tracks your word count. (Be sure you don't go over any specified word limits).
Maker Portfolio (if applicable)
If you choose to submit a Maker Portfolio, you'll provide details about your creative and technical projects. You may include images, videos, and descriptions of your work.
Review and Submission
After completing all the sections, you'll review your application for accuracy and completeness. Once you're satisfied, you can proceed to submit your application.
When does the MIT application open?
The application is available from mid-August through January 4, 2024. MIT offers students two application types: Early Action and Regular Action. Each type of MIT application has a very distinct MIT application deadline that applicants must adhere to. The MIT application deadline for Early Action is November 1. The MIT application deadline for Regular Action is January 4.
Is the MIT application open?
As of today, the MIT application is open, but the Early Action MIT application deadline has passed. If you are still interested in applying for regular admission, you have until the January 4 RA MIT application deadline. Be mindful of the Regular Action MIT application deadline, the latest ACT or SAT testing date that MIT will accept is December. Furthermore, all application components are due on the January 4th MIT application deadline. This includes general information, an essay, activities, two letters of recommendation, a Secondary School Report (SSR), and your high school transcript.
However, once you hit submit, you're not done with your application. Prospective students must also submit the February Updates and Notes Form. This applies to all applicants who were admitted or deferred in Early Action and all students who applied for Regular Action. Students will report their midyear grades and anything important that has occurred since submitting their application in November or January.
What are the requirements to get into MIT?
As the #2 school in the nation, getting into MIT is extremely challenging. The university has specific MIT requirements to identify students who will thrive in its rigorous academic environment. Below you;ll find key MIT requirements and considerations for MIT admissions.
Academic Prerequisites
Firstly, MIT admissions expects applicants to have a strong academic record in high school, particularly in rigorous courses. This includes a strong foundation in science, technology, engineering, and mathematics (STEM) subjects. Check out their Essays, activities, & academics page for tips on completing the self-reported coursework form.
Extracurricular Activities
Second, MIT looks for applicants who have been actively engaged in extracurricular activities, whether related to STEM or other areas of interest. What's essential is the depth of involvement and the impact applicants have made in their chosen activities. MIT application only allows applicants to submit four extracurricular activities. Ensure the four you choose to showcase you demonstrating leadership, taking initiative, and showing a passion for making a difference.
Character and Personal Qualities
Lastly, remember the MIT supplemental essays are designed to give applicants an opportunity to directly connect with Admissions. MIT is looking for people who are authentic and honest, and will add something useful or intriguing to the incoming class. Therefore, be prepared to share your best self by highlighting your best qualities. Those may include a wonderful temperament, a sense of humor, or a unique gift, talent, or achievement. Whatever you choose to share, let your character and personality shine through in your MIT application.
How much does it cost to apply to MIT?
The application fee for MIT for the 2023-2024 admissions cycle is $75. The application fee is non-refundable and must be paid at the time of application submission. MIT has been known to grant application fee waivers to eligible students who demonstrate financial need. This is because they want to ensure the application process is accessible to all, regardless of financial circumstances. You can request an application fee waiver through the MIT Application Portal and provide information about your financial situation.
For applicants applying through QuestBridge, QuestBridge may automatically waive application fees based on financial circumstances. (Questbridge is a program that connects high-achieving, low-income students with top colleges and universities and provides financial support.) Eligibility for an MIT application fee waiver through QuestBridge is typically determined by QuestBridge itself.
If you are not eligible for an MIT application fee waiver, you will need to pay the MIT application fee. MIT's application portal usually provides various payment options, such as credit card or electronic check.
What SAT score is required for MIT?
One of the many MIT requirements is that applicants must submit either SAT or ACT scores for their application. While submitting test scores is one of MIT requirements, MIT does not require the ACT writing section or the SAT optional essay. MIT's approach to standardized testing reflects its emphasis on the essential aspects of academic aptitude rather than optional writing components.
Superscoring Your SAT Scores
For the SAT, MIT follows a superscoring policy. They consider the highest score achieved in each section if an applicant takes the SAT multiple times. This approach ensures that applicants are viewed in their best light and allows them to showcase their strengths in individual sections across multiple test sittings. When deciding on a testing timeline, keep your MIT application deadline in mind. The MIT application deadline will dictate the final test date that will be accepted for your EA or RA application.
MIT Average SAT Scores
There are no required or cutoff SAT scores for applicants to MIT. However, MIT does provide admissions statistics for their most recent class of admitted students. That way, you can see how competitive your scores are likely to be compared to other impressive applicants.
For the Class of 2027, the middle 50% score range included the following numbers:
SAT Math: (780, 800)
SAT ERW: (740, 780)
While the numbers are incredibly competitive, Admissions will evaluate your scores within the context of your overall application. Remember, MIT has a holistic admissions process and view of their applicants, so a lower test score won't sink your application. MIT cares deeply about other factors like your match with MIT, not just test scores.
Does MIT have an entrance exam?
Most college application requirements do not include entrance exams in the United States. The MIT admission requirements are no exception. However, admitted students may encounter placement exams to help place them in appropriate courses.
While you won't have to worry about an entrance exam, it's important to understand each detail of the MIT application process. For the most up-to-date MIT admission requirements, be sure to visit the MIT Admissions website. As you've seen in previous sections, there are many different components of the MIT application you'll need to juggle. And, your MIT application will need to meet all of these requirements by the posted MIT application deadline.
Next, let's take a look at one of the most important (and potentially time-consuming) aspects of the MIT application. First, we'll go over the MIT Application Questions. Then, we'll give you some tips on how to write your MIT essays.
MIT Application Questions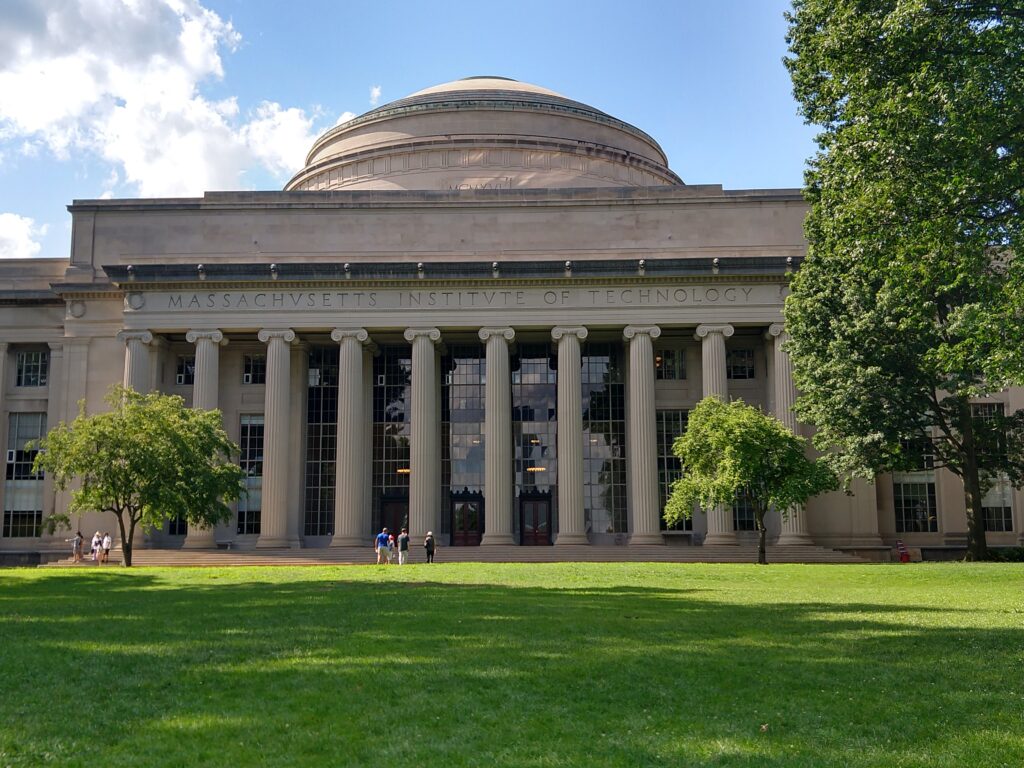 Part of your MIT application will be several short-answer essay questions. Each of the MIT application questions will need to be around 100-200 words. The MIT application portal will also include an additional, open-ended information text box. This is for students to share anything with the MIT Admissions officers they feel their application would be incomplete without.
Your MIT supplemental essays help the MIT Admissions office better understand who you are as a whole. That way, they can get a sense of how well you'll fit into their campus community.
Here are this year's MIT application short-answer essay questions:
2023-2024 MIT Application Questions
1. What field of study appeals to you the most right now? (Note: Applicants select from a drop-down list.) Tell us more about why this field of study at MIT appeals to you.
2. We know you lead a busy life, full of activities, many of which are required of you. Tell us about something you do simply for the pleasure of it.
3. How has the world you come from—including your opportunities, experiences, and challenges—shaped your dreams and aspirations?
4. MIT brings people with diverse backgrounds together to collaborate, from tackling the world's biggest challenges to lending a helping hand. Describe one way you have collaborated with others to learn from them, with them, or contribute to your community together.
5. How did you manage a situation or challenge that you didn't expect? What did you learn from it?
These short-answer essay questions are a major component of the MIT admission requirements. Your answers need to be both compelling and concise, so it's important to start them well before the MIT application deadline. To help you nail your answers, keep reading for tips on crafting your MIT supplemental essays.
MIT Essay Tips
Found on the MIT application portal, these five 100-200 word MIT supplemental essays are your opportunity to bring your strengths to life. Other aspects of the MIT requirements, like your GPA and test scores, are important metrics to determine your ability to succeed at MIT. However, the human, personal factor is as important to determining your future success. Speaking to your character, values, and aspirations will help inspire the MIT admissions committee, letting them see the individual behind your academic accomplishments.
The best essays clearly communicate students' personalities and create a cohesive narrative around their experiences and motivations. For more in-depth advice, here are three CollegeAdvisor MIT resources for you to explore:
Check out our MIT Essays that Worked guide to read real examples of past student essays.
This panel on Strategizing your MIT Application Essays breaks down each prompt in detail and provides Do's and Don'ts for essay writing.
Join our upcoming MIT Supplemental Essays Workshop on November 29 to gain valuable advice and insights from an MIT alum/CollegeAdvisor admissions expert.
For now, we've compiled five specific tips to help you conquer the MIT admission requirements!
Five Tips for the MIT Admission Requirements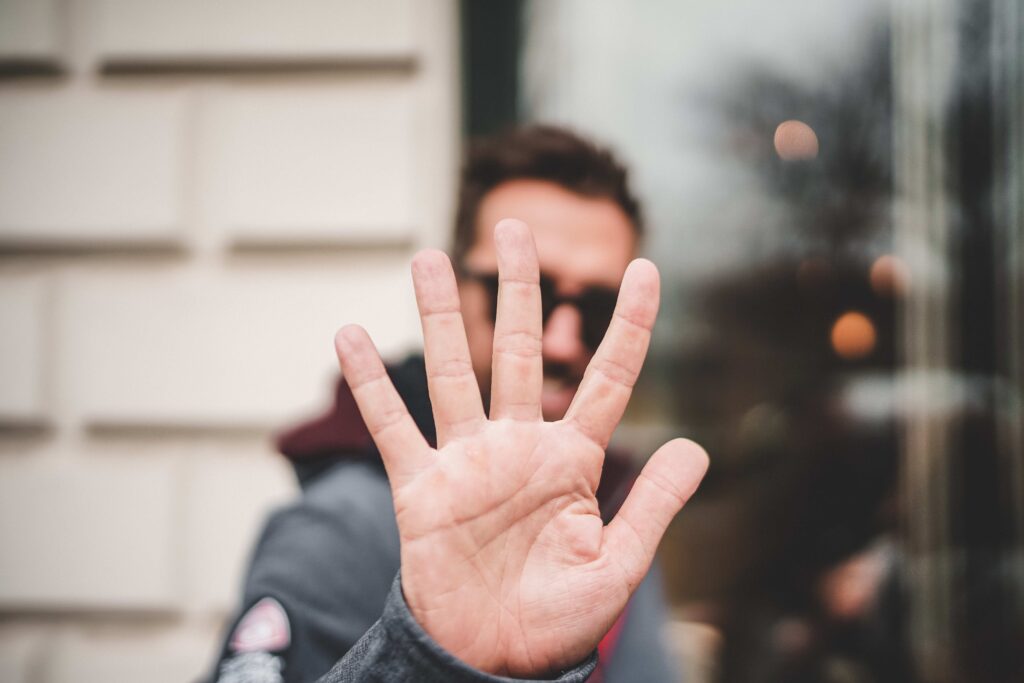 Tip #1 – Focus on community
As discussed during our "Strategizing your MIT Application" panel, find opportunities to touch on your relationship with the community. Focusing on community is a great way to show MIT admissions officers that you'll be an active participant on campus. When natural, try to tie in the ways you'll better the larger MIT community in your essays. Community-focused essays will signal to the admissions office that you embody their core value of belonging and community.
Tip #2 – Make sure the essays work together as a unit
It can be tempting to just focus on each essay as a stand-alone question. However, it's important to consider how your essays work together. What overall story are these essays telling? Do they work together in harmony, or do they feel clunky when read together? Your MIT application will need to stand out, so it's important to make sure you strive for cohesion and consistency!
Tip #3 – Pick your highlight reel
The MIT requirements require you to display your proudest achievements, and these essays are no exception. Establishing your highlight reel can help you jump-start your essay writing process. Decide what you want to highlight in your responses within the MIT application portal. Then, use these essays to help reinforce your proudest traits, achievements, experiences, etc. As part of the brainstorming process, make a list of your top achievements, and work from there!
Tip #4 – Be aware of the word count
Often, when it comes to college application requirements, the shorter answer essays can actually be the most challenging. 100-200 words is not a lot of space to dive deep into your history and background. Each word is important, so plan on writing multiple drafts to help craft an efficient and effective response. Avoid redundancies (like restating the question) and don't be afraid to get straight to the point.
Tip #5 – Start early
As the MIT application process is so competitive, it's important to start writing your essays early. As soon as you gain access to the MIT application portal, start writing your first draft. Ideally, your essays will be done well before the MIT application deadline, so you can collect feedback and perfect them. In the next section, we'll go over the MIT application timeline in more detail!
MIT Application Timeline
As one of the best colleges in the United States, it's important to plan your MIT application in advance. The highly competitive acceptance rate (4%, according to U.S. News) means there's no room to simply throw together an MIT application. Ultimately, to be successful, students must take extensive care and consideration when crafting their application.
So, just when should you get started? We've detailed the ideal MIT application timeline so that you can adequately plan and prepare for the MIT application deadline. Let's check it out:
Freshman and Sophomore Year
The MIT application process starts much earlier than your Senior year. To have plenty of material for your application, it's important to be focused and dedicated early in your high school career. Throughout your Freshman and Sophomore years, work to build up extracurricular activities and hone your academic passions. Get involved with different clubs, volunteer experiences, and internship opportunities to help build up your resume.
During the Spring of your Sophomore year, work closely with your school counselor to strategically pick your classes. Your Junior and Senior years can build a great foundation for your MIT application.
Junior Year
If you can, try to plan an MIT campus visit during your Junior year. MIT's location provides many opportunities to visit other colleges in the Boston area. And it can be a great way to solidify your interest. You will also need to take either the SAT or ACT before applying, and it's never too early to start preparing. While test scores are only one aspect of the MIT admission requirements, remember they are required. So, it's crucial that you work towards your best score.
During the Spring, familiarize yourself with the MIT requirements, and do plenty of research on the MIT application. The MIT website is a great resource, including the MIT Social Media Hub blog. If you're set on applying to MIT, having a clear picture of what you'll need to accomplish can lay the groundwork for a smoother Senior year.
In the summer between Junior and Senior years, consider dedicating some time to essay drafting. While the prompt may change, you can still get familiar with your writing style and determine what you want to highlight. And, you won't feel so overwhelmed trying to start essays from scratch while managing your senior year coursework.
Senior Year: Fall
As soon as the MIT application portal becomes live (typically in mid-August), create an account. That way, you can take stock of what outstanding MIT admissions requirements you need to address. Start editing your essay drafts as soon as the prompts are confirmed, and loop in any mentors or teachers who are helping you with your MIT application.
For students applying through Early Action, the MIT application deadline will be November 1st. For students applying through Regular Action, the MIT application deadline will be January 1st. So, you'll need to plan ahead for getting your letters of recommendation. (Generally, you want to ask at least two months before the deadline). If applying EA, ask your recommenders by early September. If applying RD, ask by early October. (Remember, the holidays/end of year are a busy time for everyone, including your teachers!)
Given MIT's competitive nature, it's crucial that you dedicate plenty of time and effort towards your MIT application. As your deadline approaches, be prepared to pay the MIT application fee of $75. And don't hesitate to request an MIT application fee waiver if needed.
Try to finish the MIT admission requirements well before your MIT application deadline – this will allow you time to perfect each element before you submit!
Does MIT have early decision or early action?
MIT allows students to apply Early Action, which is a non-binding decision. MIT does not offer Early Decision. Because the MIT admissions process is so competitive, most applicants are serious about attending. This means that the majority of students who are accepted will enroll. This may be why MIT does not offer Early Decision.
It's important to remember that the MIT application is separate from all other college applications. Unlike other schools, MIT does not use the Common App or Coalition App. Students must submit their application and MIT application fee through the separate MIT application portal. The Early Action MIT application deadline is November 1, so be sure to have all your MIT admissions requirements ready!
When is the MIT application deadline?
There are two MIT application deadlines. The MIT application deadline is November 1st for Early Action and January 1st for Regular Action. Be sure to start your MIT application well before these deadlines in order to avoid any last-minute technical difficulties or issues. Make sure you have access to the MIT application portal and that your MIT application is polished. It should be a reflection of all your hard work.
Make a game plan to stay organized and aware of the required application materials. Find a way to keep your timeline in mind. Even better, make a personal calendar with deadlines to help keep your MIT application on track!
What time do MIT decisions come out?
In many ways, waiting is the hardest part of the college application process. After all the time and effort you put into your MIT application, waiting for your decision can be agonizing! Your MIT application decision will be released according to when you applied. As long as you meet your MIT application deadline and all of the MIT requirements, you will get an admissions decision.
If you submit your MIT application early, your MIT application portal will be updated in mid-December with your decision. If you applied Regular Decision, your MIT application portal will be updated in mid-March, typically on "Pi Day" or March 14th.
You will see one of three decisions on your MIT application portal: accepted, rejected, or waitlisted. If you're accepted, congratulations! You just got into one of the most competitive colleges in the world. Be sure to review any financial aid offers and ensure you understand MIT's cost of attendance. To secure your spot, respond through the online reply form by May 1.
If you've been rejected – don't take it personally. With so many qualified applicants, many students who meet the MIT requirements will still be rejected. If you are still set on one day attending MIT, you can look into the transfer process for your Sophomore year of college.
Waitlisted students are not officially admitted, but may gain admission later in the Spring or Summer. Check-in with the MIT Admissions officers on your chances of getting off the waitlist and consider all your options. In general, most waitlisted students will want to secure their seat in a college they've been accepted into.
What does MIT look for?
In short, MIT is looking for the best of the best. For students wondering how to get into MIT, they want to know exactly what MIT is searching for. Many other college application requirements are less intense, but MIT is a unique school. When reviewing an MIT application, admissions officers will ensure that a candidate meets the academic caliber of an MIT student. Generally, the average MIT GPA is close to 4.0, and students will perform in the upper percentile for whichever standardized test they choose to take.
However, it's important to remember that the MIT application is holistic. Admissions officers will consider all aspects of your application, not just the numerical parts. If you're concerned about how to get into MIT, you can start working on your MIT application well before the MIT application portal is open. Focus on the college application process early in high school, to ensure that you'll meet the MIT requirements:
Focus on 2-3 extracurricular activities that may offer you a leadership position
Study and prep for the SAT or ACT
Excel in your high school classes to ensure you have a competitive MIT GPA to report
Develop academic interests and a clear connection with the programs offered at MIT
Opening the MIT application portal can be intimidating, but it's important to be confident in your MIT application. You should be proud of all the hard work you've done in high school. And, know that aiming for MIT will ensure you exceed many other college application requirements!
How to get into MIT – Five Tips
Be sure to read our guide on How to Get into MIT for an in-depth exploration of how to approach your MIT application. You'll also want to do your own research on MIT. However, we've compiled five tips here to help you understand how to get into MIT.
Tips for Getting Into MIT
1. Excel academically
A high MIT GPA is the first step in competing against other strong applicants. Ensuring that you excel in your high school classes is the foundation of a successful MIT application.
2. Demonstrate passion and commitment
Many college application requirements are designed to capture your passion and drive. Crafting your MIT application will mean capturing your dedication and excitement for MIT's programs and campus.
3. Build and showcase leadership qualities
Be sure to find leadership opportunities well before the MIT application deadline. However, this doesn't require a formal leadership title. Taking charge of projects, spearheading a campaign, or making a tough decision can highlight your leadership qualities.
4. Seek and highlight unique experiences
You will want to stand out in the MIT application process, so having unique experiences is crucial. Search far and wide for what your local area offers. Don't limit yourself to the opportunities at your high school.
5. Craft compelling essays
The MIT application portal highlights the importance of your essays. Start them early and get as much feedback as you can well before the MIT application deadline!
MIT Application Deep Dive – Final Thoughts
Ultimately, applying to MIT starts well before the MIT application deadline. As one of the most competitive schools in the world, your MIT application will need a significant amount of attention. With a separate MIT application portal, MIT differentiates itself from the majority of universities. Building the foundation of your MIT application early and demonstrating genuine interest are key. Crafting essays that demonstrate how you'll fit within MIT's culture will ensure that your application is designed with MIT in mind.
It's easy to get discouraged by the MIT application process, but knowing you've put your best work forward is a great achievement. No matter what decision is displayed on your MIT application portal, stand proud of your accomplishments. The best you can do is start early, plan ahead, and ask for help when you need it – good luck!
---

This article was written by senior advisors Ashley Hollins and Jess Klein. Looking for more admissions support? Click here to schedule a free meeting with one of our Admissions Specialists. During your meeting, our team will discuss your profile and help you find targeted ways to increase your admissions odds at top schools. We'll also answer any questions and discuss how CollegeAdvisor.com can support you in the college application process.