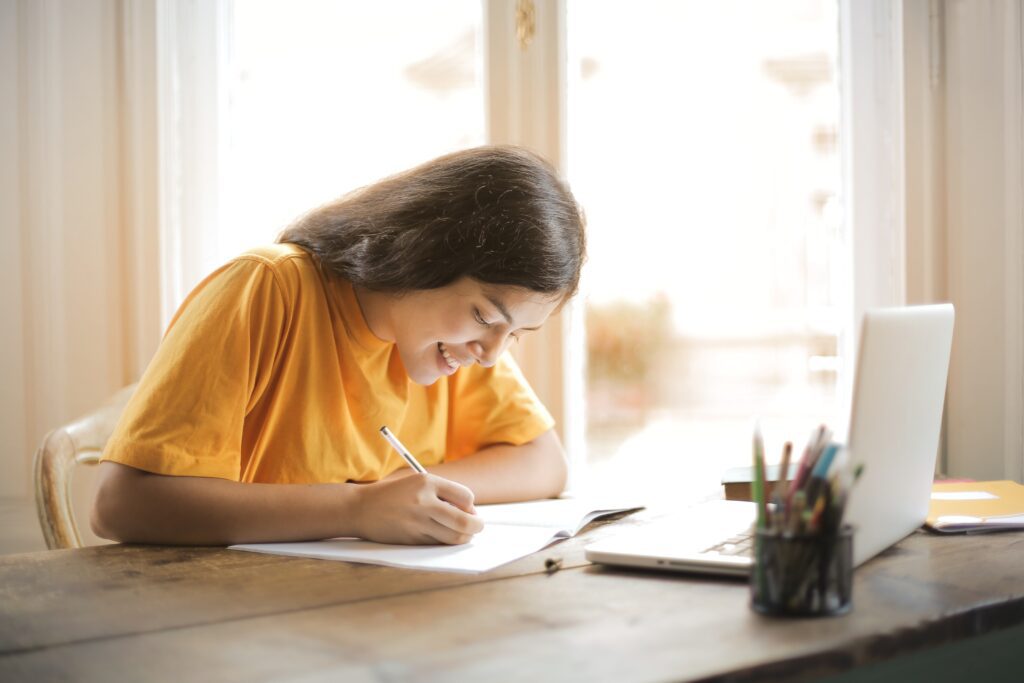 Scholarship Essay Examples
With college tuition costs rising each year, many students apply for merit scholarships to help make college more affordable. However, merit scholarships can be competitive—and that's where our scholarship essay examples come in. By reading our scholarship essay examples, you can learn what it takes to write an award-winning essay.
Scholarships are an excellent opportunity for students to lessen their college tuition costs. Most merit scholarships require a brief application, usually including one or more essays. Below, we've rounded up our best scholarship essay examples.
Reading winning scholarship essay examples, especially scholarship essay examples about yourself, can help you begin the scholarship essay process. By reviewing essay examples, you can learn how to craft a strong essay. You'll also get a better sense of what scholarship committees look for when they review applications.
In this guide to Scholarship Essay Examples, you'll find tips on how to write the best scholarship essay, as well as:
Various scholarship essay examples about yourself
A strong scholarship essay sample about why I deserve the scholarship
Scholarship essay examples about financial need, and more!
We've included scholarship essay examples specific to schools, including UC Berkeley, as well as specific programs, like the SHPE scholarship. We'll also discuss the different types of scholarships you'll find on your scholarship search.
Now, before we jump into our essay examples, let's learn more about getting scholarship money for college.
What is a scholarship essay?
A scholarship essay is an essay you'll include in your merit scholarship applications. In many ways, your scholarship essays might resemble your college essays. So, the scholarship essay format should seem familiar.
The best scholarship essays will highlight who you are and why you deserve money for college. Scholarship essay prompts will ask you to include various information, from details about your background to explanations of why you deserve a scholarship.
Crafting a compelling, well-written essay can help you win substantial financial awards to help cover your college tuition costs. However, not all scholarship essays are the same. Later on, we'll review different winning scholarship essay examples to show you what kind of essays you'll write in your application process.
Types of Scholarships
There are many different types of scholarships available to students. You can find a variety of scholarship opportunities on scholarships websites. The earlier you start your scholarship search, the more scholarships you'll find.
While some scholarship applications accept applicants of all backgrounds and abilities, some have very specific eligibility guidelines. So, you may not be eligible for every scholarship. If you're not sure whether or not you're eligible, you can find eligibility information on most scholarships websites.
Here are a few different scholarship types you may come across in your scholarship search:
Academic scholarships
Merit scholarships
Essay competitions
Community service scholarships
Military scholarships
Scholarship essay prompts will differ across programs. As you'll see in our winning scholarship essay examples, the prompts can vary in word count and complexity. We'll provide you with descriptive essay examples to help you get an idea of what to expect.
Merit-Based Scholarships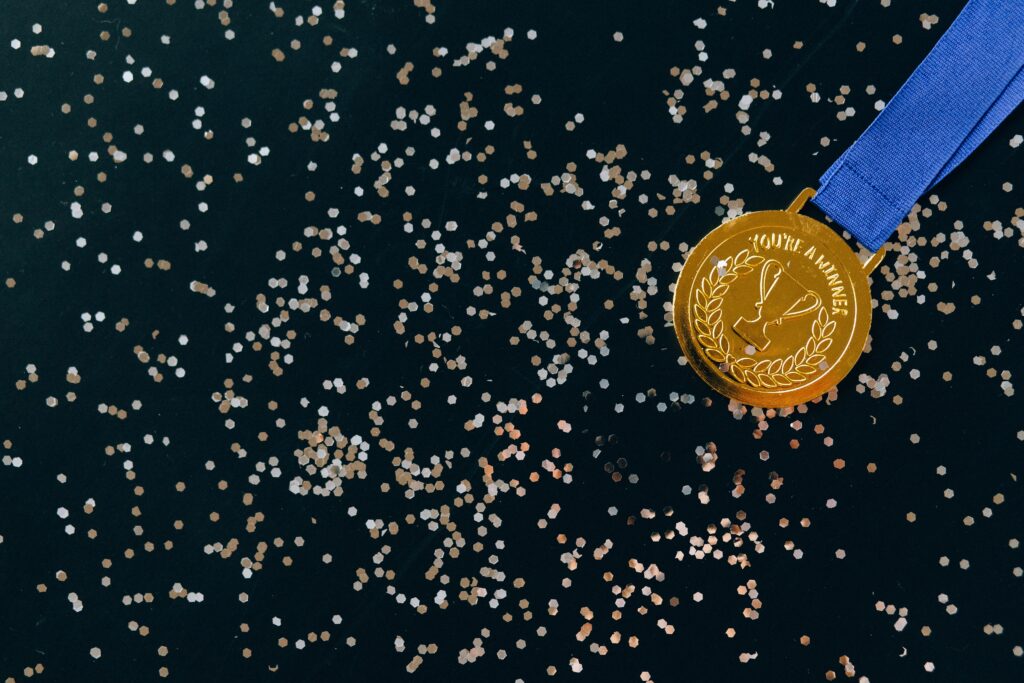 Most scholarships we'll highlight in this article are merit-based scholarships. A merit-based scholarship is money awarded by a college or community organization based on your academic achievements.
In contrast, a need-based scholarship is awarded based on a student's financial need. If you are applying for financial aid, be sure to check out our scholarship essay examples about financial need. You'll find both merit- and need-based scholarships on your scholarship search.
To qualify for a merit-based scholarship, you generally must meet specific criteria. Scholarship committees look at your grades, academic achievements, extracurriculars, and even test scores. Need-based scholarships can have similar requirements, but they're primarily concerned with your family's financial status.
There are many merit-based scholarships available to help students afford college, including:
Check out our guides on these popular merit-based scholarships for more details. There, you'll find tips on how to write a winning essay. Our descriptive essay examples can also help prepare you to apply to these programs After all, while prompts vary, the scholarship essay format remains fairly standard.
Finding scholarships
In this guide, we'll highlight some scholarships you may be eligible for. However, make sure to check out the rest of our resources to help you approach the scholarship search.
Some scholarships we'll discuss include:
Scholarship essay examples about financial need will help you prepare for your scholarship applications. For instance, if you apply for the SHPE scholarship, you'll include a lot of details about your background.
You can also use scholarship search portals or scholarships websites to find other scholarships you may be eligible for.
How do you write a scholarship essay?
While scholarship essay prompts may differ, you'll usually stick to the same general scholarship essay format.
One resource that can help you write the best scholarship essays and find money for college is Sallie Mae. Sallie Mae is a private lender offering undergraduate, graduate, and professional student loans. They also grant scholarships and provide aspiring college students with a scholarship search portal on their scholarships websites. Here's what they have to say about having a winning scholarship essay format.
Organization
When writing a scholarship essay, it's best to start with a scholarship essay format that organizes your thoughts. This will allow you to follow a plan that clearly and concisely gets your points across. You should begin your essay with a solid introduction. Then, introduce your supporting arguments and add an appropriate conclusion.
Content
A good scholarship essay clearly states why you deserve to win money for college with evidence to back up your argument. You'll see how to do this in our scholarship essay sample about why I deserve the scholarship. The best scholarship essays will be original and honest. It should be written in an inspirational and positive tone, highlighting your strengths and capabilities.
Editing
When you feel like you have put your best foot forward, you should ask others for their feedback. This can be from a teacher, counselor, or one of our advisors here at CollegeAdvisor! Proofread your final essay and make sure you've caught any spelling and grammatical errors before submitting your application.
Up next, we'll get into our descriptive essay examples and the different scholarship essay prompts they responded to.
Scholarship Essay Examples
By looking at scholarship essay examples, you can learn what exactly makes a good essay. So, let's look at some descriptive essay examples written by students looking to secure money for college.
First, we will walk you through scholarship essay examples about yourself. Then, we'll look at a scholarship essay sample about why I deserve the scholarship. Lastly, we will provide you with scholarship essay examples about financial need. Remember to keep these scholarship essay examples in mind when writing essays of your own!
Scholarship Essay Examples About Yourself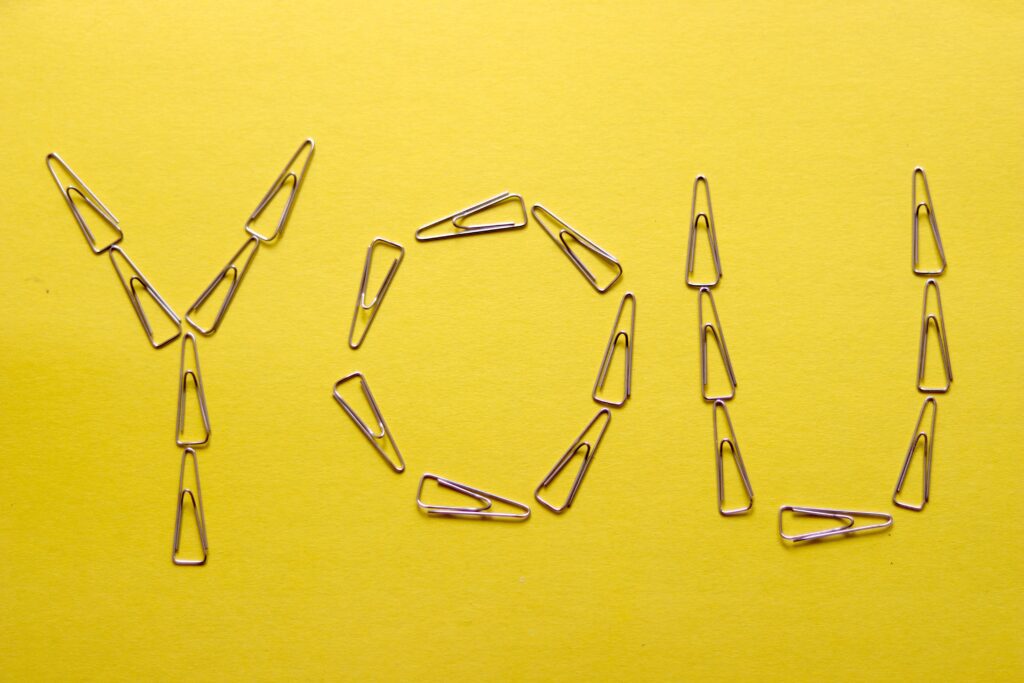 Let's take a closer look at some scholarship essay examples about yourself.
Scholarship essay prompts vary quite a bit, so make sure you understand what the prompt really asks of you. That way, you can answer the question or address the prompt in its entirety.
Some scholarship essay prompts may ask how the scholarship will make a difference for you. They may also ask about any contributions you have made to your community.
Ready to look at some winning scholarship essay examples? Check out these scholarship essay examples below.
The first of our scholarship essays is for Phi Sigma Rho. Here's the prompt:
How do you promote Phi Sigma Rho and STEM on your campus or in your community? (300 words Max)
Phi Sigma Rho scholarship essay
In my campus and community, I strive to promote Phi Sigma Rho and STEM by promoting Phi Rho's values and sharing my experiences and passion for Phi Rho.
My involvement in the Women in Engineering Program (WEP) and Society of Women Engineers (SWE) has allowed me the opportunity to promote Phi Rho and STEM. These activities have given me insight into how to successfully create a network that will support and encourage women in engineering to continue their careers.
Within WEP, I served as a sophomore orientation leader (Envoy), mentoring first-year women and assisting with program logistics. As an envoy, I was able to promote Phi Rho ideals of friendship and encouragement. I was also able to informally recruit for Phi Rho by sharing my experiences and passion for the sorority.
Within SWE, I was the Internal Relations Chair my freshmen year and am the Director of Member Engagement this year. Both roles are related to member engagement, allowing me to promote friendship within engineering. Member engagement is important for creating a community among female engineers. Similar to my envoy position, my leadership within SWE has allowed me to share my love for Phi Rho.
Additionally, my volunteer experience with Engineering Ambassadors (EA), a STEM outreach group, has allowed me to promote STEM in the community. In EA, I give presentations on engineering, speak on panels, and lead hands-on activities for K-12 students. EA has taught me strategies to promote STEM to children and teenagers.
Because of Phi Sigma Rho, I have the confidence to inspire and encourage the next generation of female engineers. I hold the values of scholarship, friendship, and encouragement in the highest regard and strive to embody those in every leadership position and volunteer role. Through SWE, WEP, and EA, I have promoted Phi Sigma Rho, its values, and STEM as a whole in both my campus and community.
This is, in many ways, a scholarship essay sample about why I deserve the scholarship. The writer clearly highlights how they've engaged with Phi Sigma Rho and how their values align with those of the organization. The writer also provides specific examples of their leadership positions, skills, and accolades.
The next two of our scholarship essay examples about yourself are for the SHPE scholarship. Here they are:
SHPE Scholarship essay example #1
Essay Prompt:
Summarize your life experiences and any challenges that have impacted your path to higher education. (250 Words)
Essay Example:
I vividly remember the first day of First Grade because I didn't know the Pledge of Allegiance like the rest of my classmates. Growing up in a Hispanic household, I had never learned what the pledge was. This was the beginning of several years of disconnect.
From receiving weird looks when I told classmates my family opened Christmas gifts at midnight, to my parents' confusion when I didn't want them to speak Spanish in public, both sides of my life never understood the other. As a result, I always felt out of place in school, like I was behind in some way because I didn't share the same upbringing as my classmates. In contrast, academics felt like a level playing field, something we were all learning together in the same way.
While I couldn't tell you who won the super bowl, I could do mathematics or read just as well, if not better, than my classmates. Socially, I always felt out of place, but academically I was always comfortable, and as a result, I tried to excel in that area of my life. That desire to succeed created the relentless work ethic I have today and the appreciation I have for education.
Despite the lack of emphasis from my parents on schoolwork, I developed this sense of responsibility and persistence to pursue an education. Although my family's Hispanic culture made my life difficult when I was younger, it made me a more resilient person.
More scholarship essay examples
SHPE Scholarship essay example #2
Essay Prompt:
Discuss your educational and career aspirations as well as your ability to complete and achieve these goals. (250 words)
Essay Example:
Using a degree in engineering, I hope to work on improving sustainability and efficiency in the aerospace industry by creating cheaper, safer, and more environmentally-conscious options.
Recently, Pratt and Whitney designed an engine that is 16% more efficient and will release 3600 less metric tons per airplane per year. Excitingly, it also greatly reduces the noise footprint of an airplane. Innovations like these will allow the aerospace industry to evolve and improve while reducing negative environmental impact. I hope to work at the forefront of this innovation, pushing the boundaries of improved engine performance and efficiency.
Last semester, I started working in the Experimental and Computational Convection Laboratory on campus to learn more about turbines. Some current projects in the lab involve new turbine cooling techniques and additive manufactured heat exchangers. Throughout the course of my undergraduate career, I hope to learn more about the barriers facing improved engine and turbine efficiency. Following undergraduate, I plan to attend graduate school to gain a deeper knowledge of these topics. Following graduate school, I may go into industry working on turbines and jet engines. Due to beginning research early, I believe graduate school is an attainable educational goal.
The potential ability to make a difference in the environmental impact of the aerospace industry is exciting. To accomplish this, I know studying Mechanical Engineering will give me the skills necessary to fulfill my career goals.
Both of these scholarship essay examples use specific details to highlight the writer's strengths, experiences, and accolades. In reading these winning scholarship essay examples, we get a sense of who the writer is both as a person and as a student.
Scholarship Essay Sample about "Why I deserve the scholarship"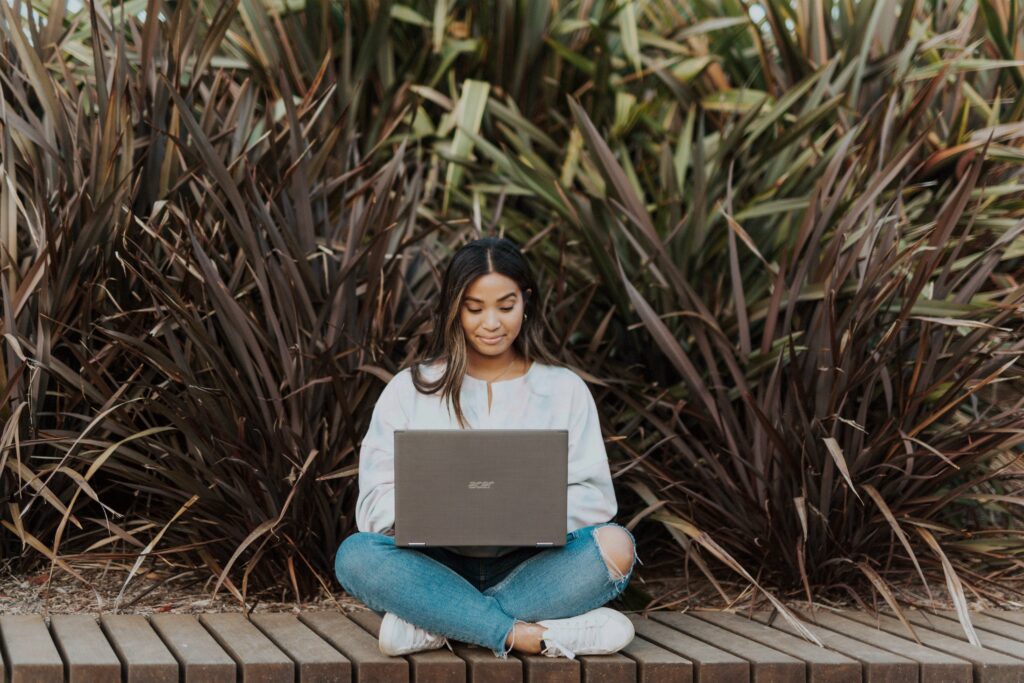 Another scholarship essay prompt you may come across is "why I deserve this scholarship." A good scholarship essay clearly highlights why you deserve to win the scholarship and provides evidence to support your argument.
Below, you'll find scholarship essay samples about why I deserve the scholarship. You can use these as a guide to help you tackle your own scholarship essays.
Here's the first of our scholarship essay examples, which was used for the Park Scholarship:
The Park Scholarship is an investment in the potential of young people. It prepares scholars to make lifelong contributions to communities, states, nations, and the world. Tell us a story that illustrates your potential to make these lifelong contributions. (What have you done that should compel us to invest in you?) (Max. 3,990 characters including spaces.)
Park Scholarship essay example
Coming from a Venezuelan family, I have always been able to connect with total strangers through Spanish. Whether I'm eating at a restaurant or volunteering, I am constantly stumbling upon other Spanish speakers. The ability to converse in their language allows me to bond with them in a way I couldn't in English, something I do not take for granted.
Because of my experience, I believe that learning a foreign language is an incredibly important skill. Being able to speak in a second language allows a person to understand another community and reach out to people within that community. Additionally, speaking a second language assists in appreciating other cultures. This appreciation is important for fostering open-mindedness, something America as a whole struggles with today.
In my school district, foreign language classes are not offered until late middle school. Once in high school, many students drop the class. In addition, those who stay in the class often find that the classes provide little more than a basic understanding of the language and then become discouraged in their learning. On a larger scale, this issue affects America as a whole. Second language programs often come second in terms of funding and planning and are not encouraged as rigorously as other academic courses. As a result, many Americans are ignorant to the benefits of bilingualism and are unable to understand the viewpoint of those who are multilingual.
After my freshman year of high school, my frustration with my community's lack of priority for second language learning culminated in my desire to take some sort of action to promote foreign language education. In my sophomore year, a classmate and I created and ran an introductory Spanish program, Spanish in the Spring, at my local library for young children in the district. I spent hours at home creating lesson plans, activities, themes, and advertisements for the program. I placed heavy emphasis on cultural aspects and the importance of the Spanish language in America and the world as a whole.
My purpose for this program was to introduce children at a young age to learning a foreign language, so their desire to learn would continue throughout their life. Through the program, I was also able to share my belief of the importance of learning a second language with the children, as well as their parents. After the final day of the program, I was thrilled when one parent mentioned their desire to learn a foreign language program themself. I felt that if I made an impact on one person or family, the entire program was worthwhile.
Unfortunately, this past spring I was unable to continue the Spanish in the Spring program due to library scheduling restraints. However, I hopefully plan to offer the program again this spring with some changes that will improve and expand the experience. One of these changes will include the immersion of parents into the experience to encourage foreign language education as a family activity.
While this program was only offered once, the impact was immeasurable, for the children, for the cause of foreign language education, and for me.
This is another scholarship essay sample about why I deserve the scholarship. In it, the writer clearly and directly answers the prompt—that is, they highlight their potential to make a lifelong impact on members of their community.
Ready for another scholarship essay example? Here's the next one:
How will a ScholarSHPE impact your life and education? (200 Words)
SHPE Scholarship essay example
Receiving a ScholarSHPE will give me the gift of time and opportunities. My parents are unable to support me financially throughout college due to large amounts of accrued debt. A ScholarSHPE will reduce my financial stress and allow me to improve my overall health as a result. It will also prevent the need to work several hours a week at a part-time job to pay for tuition, books, and living expenses, which will limit what I can do academically and outside of class. A ScholarSHPE will allow me to spend more time on research pursuits, engineering extracurriculars, volunteer work, and school work, instead of long hours at a part-time job.
This essay sample is fairly straightforward. In it, the writer follows a clear scholarship essay format, explicitly answering the prompt.
UC Berkeley Scholarships essay examples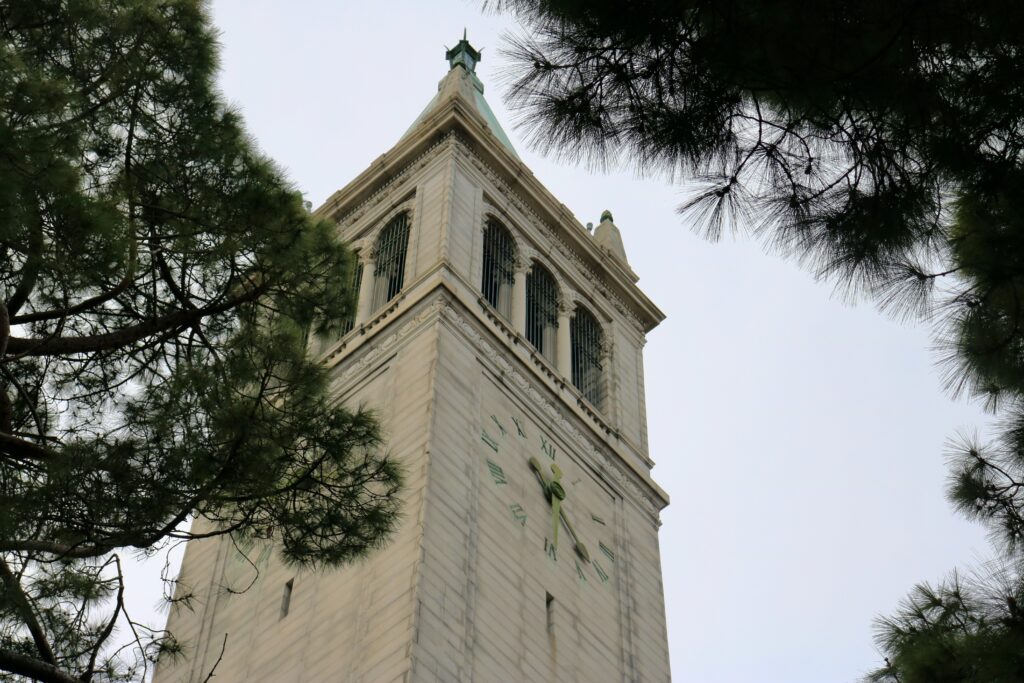 Let's look at some school-specific merit scholarship essay examples.
At the University of California – Berkeley, students can apply for a variety of merit scholarships. These scholarships can help offset the cost of UC Berkeley tuition.
Below, we've included various scholarship essay examples for the UC Berkeley scholarships. These UC Berkeley scholarships can help students cover their college tuition costs. This can make the UC Berkeley tuition less of a barrier for students hoping to attend.
You'll find a variety of UC Berkeley scholarships that can help you afford UC Berkeley tuition. Available UC Berkeley scholarships include:
These are just a few ways to cover the cost of UC Berkeley tuition. UC Berkeley students also receive more than $10 million per year in outside scholarships to cover college tuition costs. If you are interested in exploring non-UC Berkeley scholarships, check out this list of outside scholarship resources.
To help you get started, check out our winning UC Berkeley scholarship essay examples. The authors of these scholarship essay examples about financial need all won money to help cover their UC Berkeley tuition.
UC Berkeley scholarship essay examples
I am grateful to realize how fortunate I am today. All the loved ones around me and their acts of kindness have given me such a great life. I also realize the sacrifices that those around me have had to give up in order for me to succeed. It is because of this that I have realized what "paying it forward" truly means. I have been given the opportunity to make an impact in my community and I have fully taken advantage of this opportunity. I have been a volunteer for the Buddyball Sports Organization, which is a non-profit sports organization dedicated to providing the opportunity for children with developmental disabilities to play sports.
Growing up, watching and playing sports has been one of my greatest pleasures of life, so teaching these less fortunate kids has been something I have enjoyed doing every single weekend. On top of this, I am also both a volunteer at the South Orangetown Ambulance Corps and the Nyack Hospital. With the desire to pursue a career in the medical field, volunteering at these places has given me a great idea of what my career could look like in the near future. While all of these volunteer activities have had a significant impact on me, little did I know that this summer would truly make a lasting difference in my life.
This past summer, my family decided to go on a vacation to India to visit my relatives. This was the first time in my life that I was going to India and this was only because my grandmother came down with Parkinson's disease and was extremely sick. Little did I know at that time that my visit to India would be a life-changing experience. Never could have I imagined such a filthy village. Everywhere I looked, there was garbage and to make matters worse, no one seemed to do anything to try to ameliorate the repugnant image of my home country.
While I realized on my flight home that I was not going to be able to make a difference and help my community back in India, there was nothing stopping me from doing so right here in Rockland County, New York. When I was told that I would have the opportunity to help organize and direct "Make a Difference Rockland," I joyfully accepted! Make a Difference Rockland is a free public meet and greet for all local non-profits and other government agencies in an attempt to promote different community service opportunities within the public. By gathering all the local non-profit organizations and giving them a chance to present themselves, people learn more about all of the local community service opportunities that are available to them. This way, the community will be able to recruit volunteers and will not have to suffer through calamitous conditions.
As one of the people in charge of organizing, it was my responsibility to adequately contact, invite and help prepare for hundreds of people. Once I gathered their contact information, I had to ask each one of these places if they would be interested in joining the fair. If interested, I had to also prepare a table for them to present themselves at the fair. The feeling of bringing all of these community service groups together brought me a feeling of happiness that I will never forget.
The best scholarship essays will teach the reader about who the writer is, what they care about, and why they deserve a scholarship. The essay above does just that—it highlights the writer's background and describes how they give back to their community.
Next, let's dig into a few more scholarship essay examples.
More scholarship essay examples
If you're interested in more descriptive essay examples, keep reading.
Reading a ton of winning scholarship essay examples is a great way to pick up on what makes them winners. Over time, you'll start to notice how the details, tone, and flow all work together to tell a story.
Below, you'll find a few more scholarship essay examples. Our first one is from the NC Parks Scholarship. Here's the prompt:
What do you do to serve your community? Why do you do the service that you do? What impact have you made? What challenges or insights have your service contributions given you? (Max. 3,990 characters including spaces.)
Community-focused scholarship essay example #1
"What are the boys like in high school?" "Is it easy to get a boyfriend?" Sighing, the other frustrated leaders and I look at each other as we read the questions posed by the younger girls. Every year at Girls' Night Out (GNO), a program that introduces and prepares eighth-grade girls for high school, the girls question the leaders about relationships and dating ad nauseum, irritating other leaders to the point of ignoring the questions.
Giving each question a careful and deliberate answer is often difficult, but instead of disregarding the issue, I try to offer my most sincere and honest advice. Originally, when I began as a group leader in the program I would give the same response, "You shouldn't worry about boys. Instead, enjoy your friends, and do things you enjoy." While that advice is true, it is often not the answer that will satisfy the girls. Through many years in the program, I have learned that advice is not "one size fits all"; it must be individualized to the person's needs. Now, when faced with a question about dating, I respond with more questions before giving "words of wisdom".
Many times I am able to understand the perspective of the middle school student, allowing me to give advice accordingly. Supplying proper advice about sensitive topics is one of the most impactful parts of GNO. As a role model and positive influence for the girls, I largely impact their ideas and perception of the environment when entering high school. In addition to teaching the students valuable lessons, volunteering at GNO has taught me that various perspectives may present themselves identically. To better understand those around me, it is important that I look beyond the surface for the other person's viewpoint.
Beyond understanding other viewpoints from GNO, I have learned from other service that understanding a person's situation is essential for providing exceptional assistance. Through Key Club, I volunteer many times a year at the local food pantry. As a volunteer, I help the recipients "shop" at the small grocery store using a point system. The process takes up a lot of time because shoppers do not always know what they want. Originally I thought this was a poor design. I believed it would be much more efficient to just hand out the food rather than giving out points and shopping with the food pantry recipients.
Upon expressing my opinion to one of the adult food pantry staff, he explained to me that the grocery store aspect of the store taught the recipients life skills. Additionally, by giving them autonomy over what food they "bought", they retained a sort of independence, an important skill to have if they find themselves above the income level required to use the food pantry.
The next time I volunteered I took note of the skills presented. Budgeting of points, deciding whether or not they needed something, determining the quality of the fruit, and decision-making of choosing extra food or toiletries, were all skills that those above the poverty line have ingrained. For those who have been using food pantries and other assistance for prolonged periods of time, these skills are not so natural. As a result, teaching the people means after they no longer need the services of the food pantry, they have valuable skills necessary for their independence.
From this experience, I learned an important lesson: helping people is not just giving them what they need at the moment, but understanding what they will need in the future and providing that as well. After realizing this, I emphasize the abilities that the food pantry teaches whenever I dedicate my time. By doing that, I am positively affecting the development of those skills.
When reflecting on the various ways I have served my community, one thing stands out to me: I always understand another viewpoint or gain a new perspective afterwards. For me, the ability to look at something from different angles is an unparalleled talent, and one of the most important skills a person can have.
Describe your volunteer or community experience with SHPE or other organizations and any internships you have held. (250 Words)
Community-focused scholarship essay example #2
In SHPE, I have been involved in planning the Penn State College of Engineering STEP-UP (Student Transition Engineering Program at University Park) Program as a chair. The STEP-UP program helps students from Penn State branch campuses smoothly transition to the University Park campus through a 3-day program in the spring. The program introduces them to engineering resources, other engineering students, and provides professional development. Due to COVID-19, this year it was held virtually.
Within the Society of Women Engineers and the Women in Engineering Program, I have volunteered at different STEM events in the community for elementary school students. I am also currently serving as an Envoy (a mentorship and logistical position) for the Women in Engineering Program Orientation. Additionally, I participate in many of SWE's service events, such as donating and collecting donations, cleaning up areas on and around campus, and visiting nursing homes.
On campus, I am also involved with Engineering Ambassadors (EA), a group that does STEM outreach around Pennsylvania from the elementary school to high school level. EA goes virtually or in person to schools, does engineering presentations and activities, and answers questions.
Prior to COVID-19, I had secured an internship with Pratt and Whitney, however, they had to cancel their internship program. As a result, I was fortunate enough to obtain a Process Quality Engineering internship at Brentwood Industries for summer 2020.
Both of these scholarship essay examples highlight how the writers have given back to their communities. These winning scholarship essay examples highlight the writers' strengths. In doing so, they highlight why these writers deserve help with college tuition costs.
Reflecting on scholarship essay format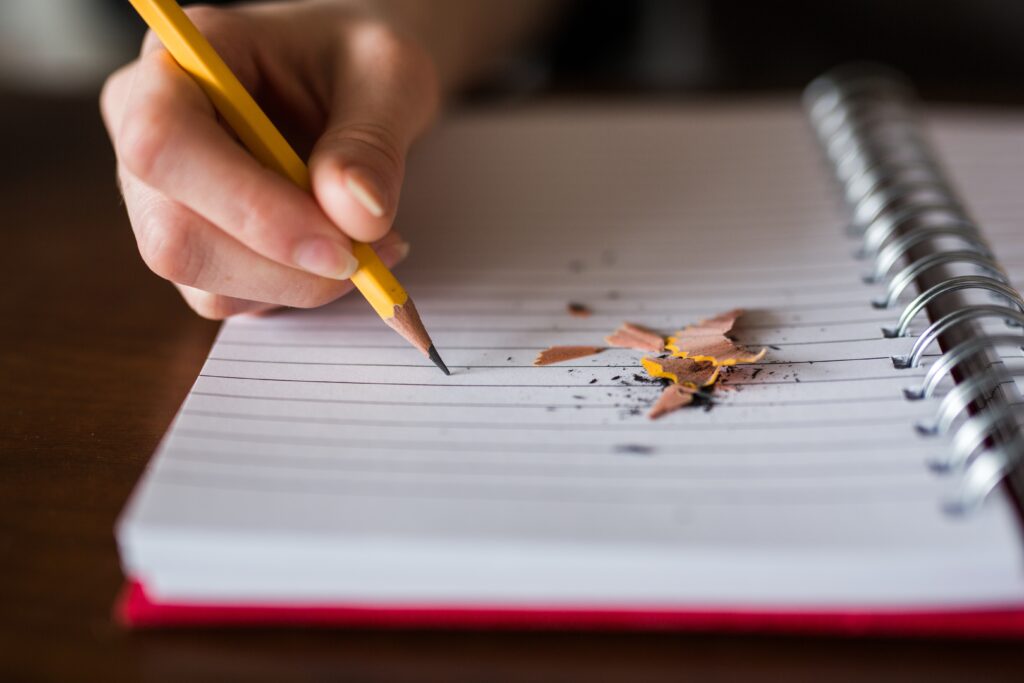 As important as the content of your essay is, your scholarship essay format is equally important. As you write, be sure to adhere to the scholarship essay format guidelines provided to you.
However, there are some things all of the best scholarship essays have in common. Here are some general tips, tricks, and outlines to help you in your own writing process.
Three scholarship essay writing tips:
Word counts are hard to adhere to, but the other applicants must adhere to them, too. Make sure every word counts.
When you write a solid essay, you can repurpose some of your key points, including specific anecdotes and details, in other scholarship applications.
Writing a good essay helps you solidify who you are and what you want. This sets you up for success in the scholarship application process and beyond.
Three essential elements to include in your essay:
State your goals. Scholarship committees are investing in your future and your potential. To take a chance on you, they need to know your plan and what you want to do with your award.
Establish an implicit or explicit link between your goals and the scholarship you are applying for. Describe to the committee how the specific scholarship will help you attain your goals. Give them a tangible reason as to why you deserve their investment.
Share your story. Use personal details about your experiences that highlight your identity and objectives. How have you pursued your goals and prepared for your future? How will the scholarship help you going forward? Get personal and be honest.
Storytelling in your essay
Some of the best scholarship essays utilize good storytelling strategies. You should share the details of your personal story in a narrative, using a logical order. Remember, telling personal details about yourself and your goals does not mean simply restating your resume!
By the end of the essay, the scholarship committee should have an in-depth sense of why you applied. You should reveal:
When and how you arrived at your future goals
Your motivations to accomplish these objectives
What traits or skills you have developed along the way
The meaningful experiences that drive you to your goals
Any personal challenges you have faced and how you have overcome them
What has shaped you and your worldview
These details humanize you and show your complexity as a person and an applicant. It's helpful to use anecdotes and personal experiences to give life to facts and details about yourself. Sharing real-life experiences will help make your essay more interesting and more fun to read.
Creating your scholarship essay format
Once you have thought about what you want to say, start thinking about your scholarship essay format. You may start by making a list of what your reader may be interested in:
How you spend your time
Your accomplishments
What your passions are, etc.
Start by brainstorming everything you may want to include in your essay. Then, think about whether the stories you include support your arguments. Ask yourself, "What did I learn?" or "How did this get me closer to my goals?". These reflections help the reader connect to your purpose for writing.
Make sure to organize your thoughts in a narrative order. However, there isn't just one way to write an essay. So, don't limit yourself to one version of your story. You may find yourself writing multiple drafts before you get to your final scholarship essay format.
Editing and proofreading your essay
When you think you have finished, be sure to proofread and edit to ensure it's ready to be submitted. Check that you've adhered to all the scholarship essay format guidelines (like the word count).
Reviewing also includes getting input from others! An outside reader's opinion can help you confirm your essay effectively communicates your ideas.
Tips for scholarship essays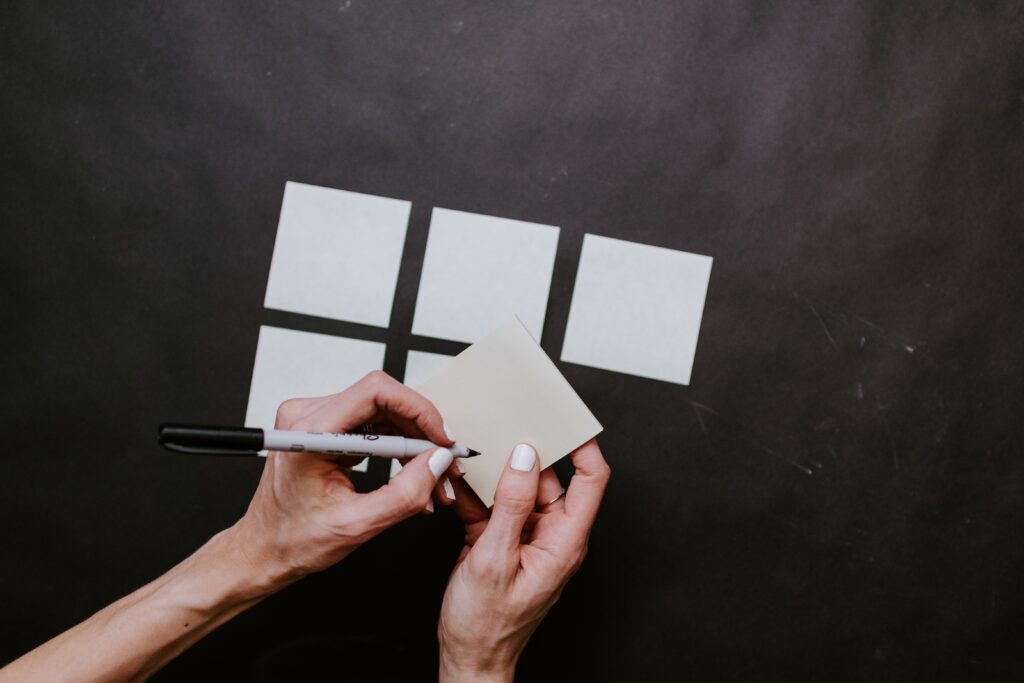 You may notice some similarities between the scholarship essay examples about yourself we've provided. That's because the authors of the best scholarship essays all use similar strategies to make their essays great.
Here are 5 tips from U.S. News to help you make all of your scholarship essays stand out:
Tips for writing stand-out scholarship essays
1. Get personal and be specific
The best scholarship essays will share an authentic story with impactful details. The key is to be yourself and not shy away from personal details. The more the committee gets to know about you, the more likely they are to invest in your future. You want your essay to offer a genuine, in-depth look into who you are as a person.
2. Tell a story
Your essay should be more than a collection of facts—it should tell a story. That means having a solid introduction that grabs the reader's attention from the very start. Then, you should include a logical flow of experiences or details. By the end of your essay, you want your reader to have learned something valuable about you.
3. Tailor the scholarship essay to the prompt
Some of your scholarship essay prompts may be similar across different scholarship applications. However, it's important that your essay is specific to each prompt and answers the question entirely. While you can repurpose an essay you've already written as inspiration or a starting point, be extra attentive when doing so.
4. Don't tailor yourself to the reader
Many students fall into the trap of telling a story they think scholarship foundation committees want to hear. Instead, stay true to yourself as you craft your scholarship application essays. Don't tell your reader what you think they want to hear—just tell them who you are.
5. Follow directions
This final tip may arguably be the most important. Above all else, students should follow instructions. This means adhering to the scholarship essay format guidelines and word count. It also means answering the essay prompt in its entirety. Application readers can be easily frustrated by a student's failure to follow directions. This could reflect poorly on you and your essay in the long run.
Use these tips to guide you as you approach the scholarship essay format.
Scholarship Essay Examples – Final Thoughts
We hope our roundup of scholarship essay examples has shown you how to approach your scholarship applications. With rising college costs, scholarships should be a part of your college financial planning process. Take the time to do your own scholarship search based on your specific interests. You can find plenty of scholarships to apply to on scholarships websites and college financial aid pages. There are many different scholarships websites to help you with your search.
Save this guide
Feel free to save this guide and review our scholarship essay examples about yourself and about financial need. You can always look back on our scholarship essay sample about why I deserve the scholarship when writing your own essay.
Start with an outline that organizes your thoughts. Then, make sure your essay is clear and concise. Be original and honest, and include personal details and anecdotes when appropriate. State why you deserve to win the scholarship. Then, support your claim in a way that makes a scholarship committee invested in your future.
We're here to help
Don't forget to proofread your essay and ask others for their feedback. When in doubt, reach out to our advisors at CollegeAdvisor. Our team is always here to help support you find and apply for scholarships!
---

This article was written by Bailey Bennet. Looking for more admissions support? Click here to schedule a free meeting with one of our Admissions Specialists. During your meeting, our team will discuss your profile and help you find targeted ways to increase your admissions odds at top schools. We'll also answer any questions and discuss how CollegeAdvisor.com can support you in the college application process.