The Social Sciences division is full of interesting majors, from Women, Gender, and Sexual Studies to African American Studies. One of the most fruitful processes for me at Harvard was discovering my passion for Sociology. I was able to take advantage of a variety of academic resources and opportunities on campus through my major. Whether you're specifically interested in Sociology or simply want to learn more about concentrating in it at Harvard, this article is for you!
This informational essay was written by Shana Yang, Harvard '19. If you want to get help writing your Harvard application essays from Shana or other CollegeAdvisor.com Admissions Experts, register with CollegeAdvisor.com today.
Sociology vs. Social Studies
Harvard offers both Sociology and Social Studies as majors, but what's the difference between the two? Essentially, Sociology involves studying people, society, and cultures, and analyzing changing trends and phenomena. Social Studies is a similar concentration to Sociology, and both majors cover related theoretical material for their introductory courses. Social Studies is arguably more academically rigorous and restrictive. There are two significant differences that influenced my decision to pick Sociology over Social Studies: I wouldn't be required to write a thesis and I wouldn't need to select a focus field.
I was very dedicated to many extracurricular organizations outside of my classes, so my extra time was limited. I also wasn't sure if I wanted to write a thesis (if I did end up writing one, I would have been eligible for an Honors degree). Another reason Sociology appealed to me was the flexibility it gave me in choosing my courses. A broad major worked best for me because I wasn't interested in limiting my studies to a particular subject.
At Harvard, I was able to take classes covering a diverse array of topics like socioeconomic inequality, higher education, and inequalities in healthcare systems. In short: Sociology offered me more flexibility than Social Studies did, and was a better fit for my personal circumstances.
Why did I choose Sociology?
Harvard's liberal arts education allows for students to explore a variety of subjects, but students must ultimately declare their intended major, or "concentration", during their sophomore year. I was originally split between choosing Economics and Sociology, and decided to take a few courses. I took the introductory class to economics, as well as a sociology class called "Poverty In America" taught by MacArthur Fellow Matthew Desmond. I quickly came to realize that the issues sociology covered were ones that I was passionate about.
Something I loved about Sociology was how tangible and action-oriented it was. In his class, Professor Desmond required all students to participate in field work and interact with the homeless population in the greater Boston area. This opportunity helped me to develop hands-on experience outside of the classroom and learn about vulnerable, marginalized populations in a more personal way.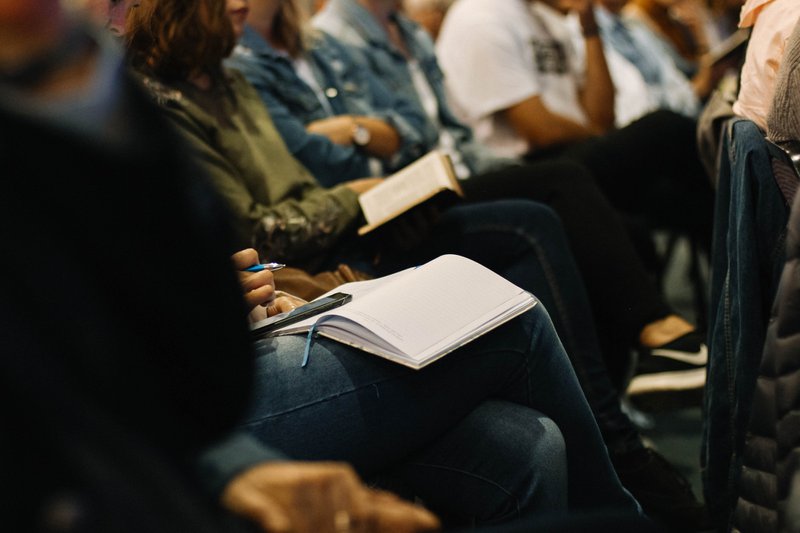 What is it like to study Sociology?
There are a few requirements needed to fulfill the Sociology concentration at Harvard. Like most social science majors, there are lectures covering introductory sociology, research methods, and data models. There are also smaller, more intensive requirements called tutorials.
The sophomore tutorial has dense, rigorous reading covering theorists like Durkheim, Weber, and Marx. These readings can be a bit draining and difficult, but they provide a helpful theoretic framework for your individual research later on. I enjoyed the junior tutorial a lot more because I was able to tailor my studies to my interests in higher education.
Both tutorials require extensive writing. During my junior tutorial I wrote the longest paper I had ever written — over 50 pages. Before coming to college I never imagined that I could write that much, but through the guidance of my professors and teaching fellows, I was able to complete it and enjoy the process. This kind of research and writing may seem daunting, but it's actually very doable. I found that in the Sociology department, all my professors were very accessible if I needed help.
Did you do Sociology research as an undergraduate?
Sociology students are also able to fulfill course requirements by conducting research for a professor. After taking my class with Professor Desmond, I had the opportunity to be one of his research assistants. Along with two other assistants, I worked to create a national database of evictions across the United States. I was able to receive course credit for my research, and more importantly, having access to his mentorship and guidance was more than I could have ever asked for.
What are you doing now?
Concentrating in Sociology has been one of the best decisions I've made in college. I grew to genuinely love all the courses I took and greatly appreciated the flexibility and broadness the concentration offered. It has helped me cultivate better writing skills and understand the importance of qualitative, ethnographic research. Finally, studying Sociology has allowed me to empathize better with people who have entirely different backgrounds than me, and learn how I can effectively help vulnerable, marginalized populations.
All the Sociology concentrators that I know have ended up doing something different with their careers. Majoring in Sociology doesn't always mean you have to go into the fields of academia, research, or social work. I have classmates who have taken on prestigious fellowships and others who are now working in finance or consulting in the corporate world. I currently work in the music industry doing digital marketing for hip hop, R&B, and Latin artists.
At Harvard, your concentration doesn't define or restrict you. I hope this article was helpful in giving you a peek at what it would be like to concentrate in Sociology at Harvard. Take your time, and enjoy the process!
---

This informational essay was written by Shana Yang, Harvard '19. If you want to get help writing your Harvard application essays from CollegeAdvisor.com Admissions Experts, register with CollegeAdvisor.com today.