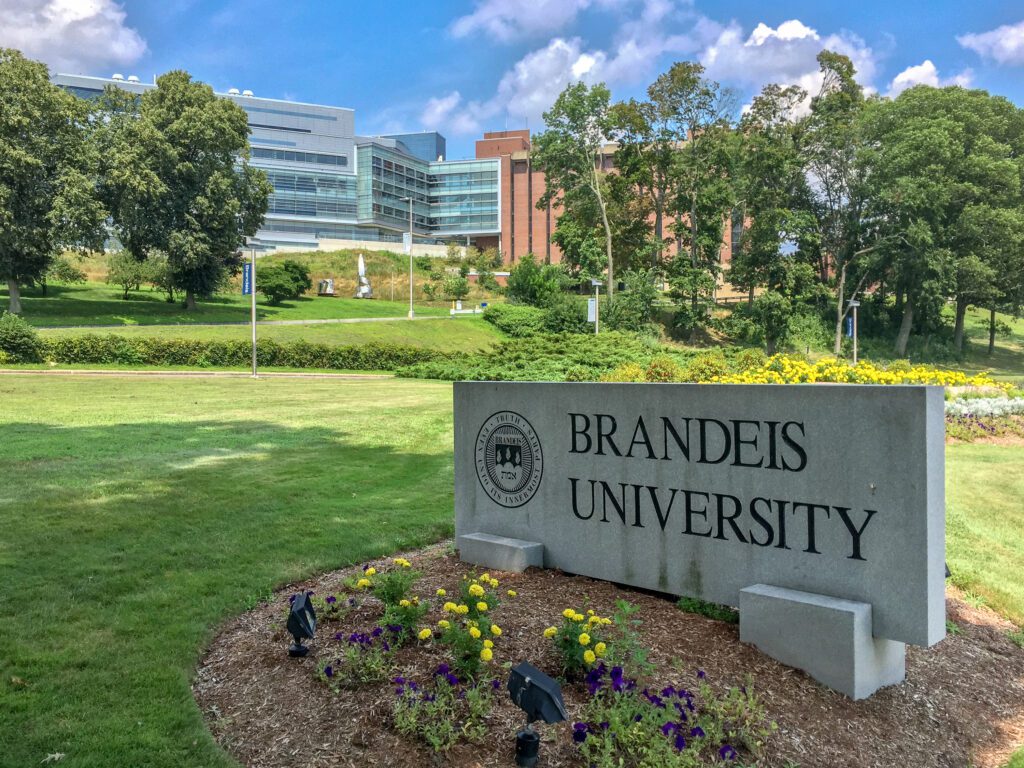 Brandeis Supplemental Essays
One of the most important parts of your Brandeis application is the Brandeis supplemental essays. Like at many other top schools, when you apply to Brandeis University, you'll need to submit thoughtful, impactful essays. In addition to your Common App essay, you'll also be asked to write a unique Brandeis essay. Writing strong Brandeis University supplemental essays is an excellent way to improve your chances of getting into Brandeis. So, if you're looking for tips to help you tackle your essays, you're in the right place!
In this article, we'll discuss each of the Brandeis University supplemental essays in detail. And, we'll go over some other common essay prompts you may see on college applications, like the Why School essay. We'll cover the requirements for the Brandeis essay prompts and show you how to make your Brandeis essays stand out. Throughout, you'll find resources that you can refer to when writing your own Brandeis essays. Finally, we'll go over everything you need to know regarding important application deadlines, dates, and timelines.
Ready to learn more about how to get into Brandeis? Let's start with some Brandeis Quick Facts!
Brandeis Admissions: Quick Facts
Brandeis University Admissions Quick Facts
Brandeis Acceptance Rate: 39% – the Brandeis Acceptance rate makes it a more selective school.
Brandeis Essay Requirements: Brandeis requires students to complete the Common App essay as well as one additional Brandeis Essay. There is also a second Brandeis essay specifically for international college students.
Brandeis Application: According to the Brandeis requirements, students must apply via the Common Application. Brandeis has some additional requirements for international college applications. So, students applying from other countries should carefully review the international admissions requirements.
Brandeis Deadlines: Your admission plan will determine which application deadline you need to adhere to. Students must submit their Common Application, Brandeis supplemental essays, and all other required materials ahead of their chosen deadline.

Early Decision I: November 1
Regular Decision and Early Decision II: January 2nd

Brandeis Essays Tip: The Brandeis essay prompt speaks directly to the school's mission, so it's important you put your best foot forward. That means giving yourself enough time to think critically, be honest, and show Brandeis how you align with their values.
Please note that essay requirements are subject to change each admissions cycle, and portions of this article may have been written before the final publication of the most recent guidelines. For the most up-to-date information on essay requirements, check the university's admissions website.
Does Brandeis have supplemental essays?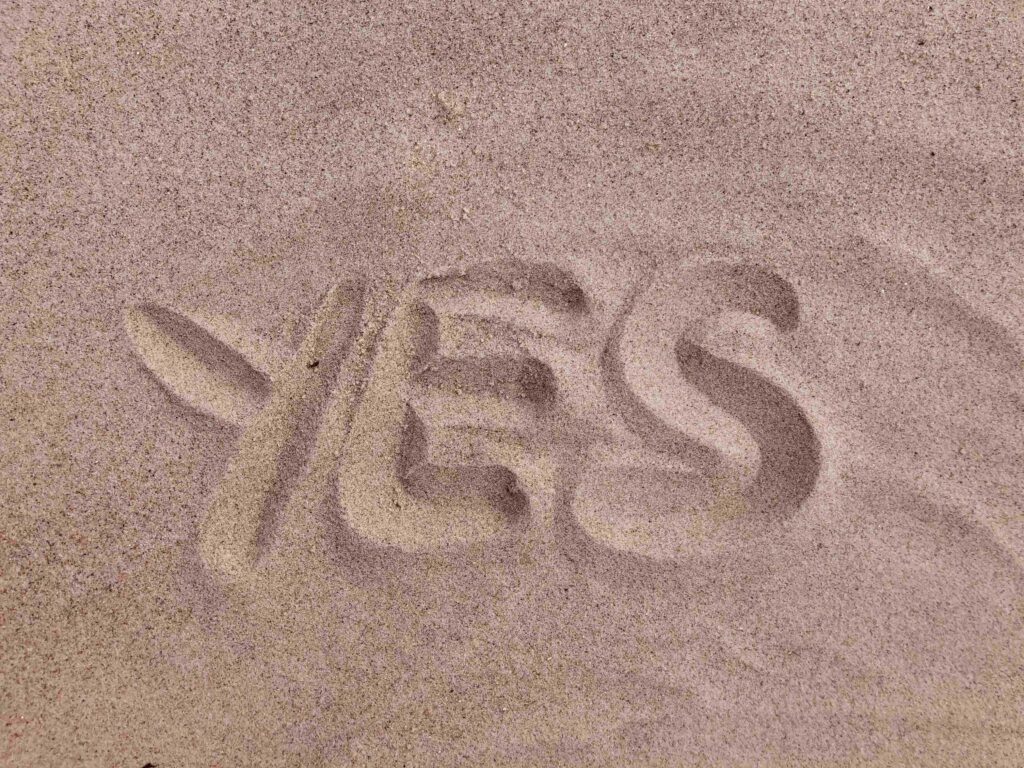 Yes, Brandeis requires students to submit Brandeis supplemental essays along with their application. Generally speaking, supplemental essays can take many forms depending on the college. One common prompt includes a Why School essay where applicants describe why they want to attend a particular college. Another is a cultural diversity essay where applicants describe how they would contribute to the cultural diversity of the campus.
The first Brandeis essay asks students to consider how their educational experience has helped inform their perspective on Brandeis's values. At first glance, this may not seem like a Why School essay or cultural diversity essay. However, you'll see how the Brandeis essay can be thought of as a combination of both.
If you are an international student, you'll need to write a second supplemental essay. The Brandeis essay for international college applications is also a combination of a cultural diversity and a why school essay. The prompt asks applicants to reflect on the reasons they are excited to attend Brandeis. Later on, we'll discuss both of these prompts in more detail.
How many essays does Brandeis require?
Students must answer up to two additional Brandeis University supplemental essays. All prospective Brandeis applicants must answer the first of the two Brandeis essay prompts.  However, only international college students must complete the second of the Brandeis supplemental essays. Both of the Brandeis essay prompts require responses that are at most 250 words.
In the next section, we will take a closer look at both of the Brandeis essay prompts. We'll break down how to approach the prompts and write the best possible Brandeis supplemental essays for each one. Like all application essays, these Brandeis supplemental essays require different writing strategies from the essays you write in English class. And, it is important to know what the admissions committee is looking for when they read Brandeis supplemental essays.
Brandeis Supplemental Essays
Below are both of the prompts for the Brandeis supplemental essays.
Brandeis Essay Prompts (#1)
Brandeis was established 75 years ago to address antisemitism, racism, and gender discrimination in higher education, and today, the university remains dedicated to its founding values of inclusivity and justice. How has your educational experience shaped your perspective on these values? (250 words max.)
The first of the Brandeis University supplemental essays has a lot of information in it. (So, be sure to read each of the Brandeis essay prompts carefully.) This essay requires students to reflect on how they view inclusivity and justice, two of the founding principles of Brandeis. The prompt also asks about students' educational experiences, which may include challenges you've faced or lessons you've learned.
Keep in mind that the Brandeis essay prompts also exist to assess students' writing capabilities. Being able to clearly and effectively communicate your ideas signifies your readiness to attend a rigorous university like Brandeis. Your essays are your opportunity to show Brandeis why you are a good fit for both their mission and standards.
Brandeis Essay Prompts (#2)
*For International Students Only
What excites you the most about being an international student at Brandeis University? (250 words max.)
The second of the Brandeis supplemental essays is only required for international college applications. It asks students applying from other countries to talk about why they are excited to be an international student at Brandeis.
This prompt combines the topics of a why school essay with a cultural diversity essay. The admissions committee knows that there are many additional challenges for international college students attending school in a foreign country. Therefore, they want to know what is motivating these students to apply to Brandeis and how they'll handle their new environment.
How to write Brandeis supplemental essays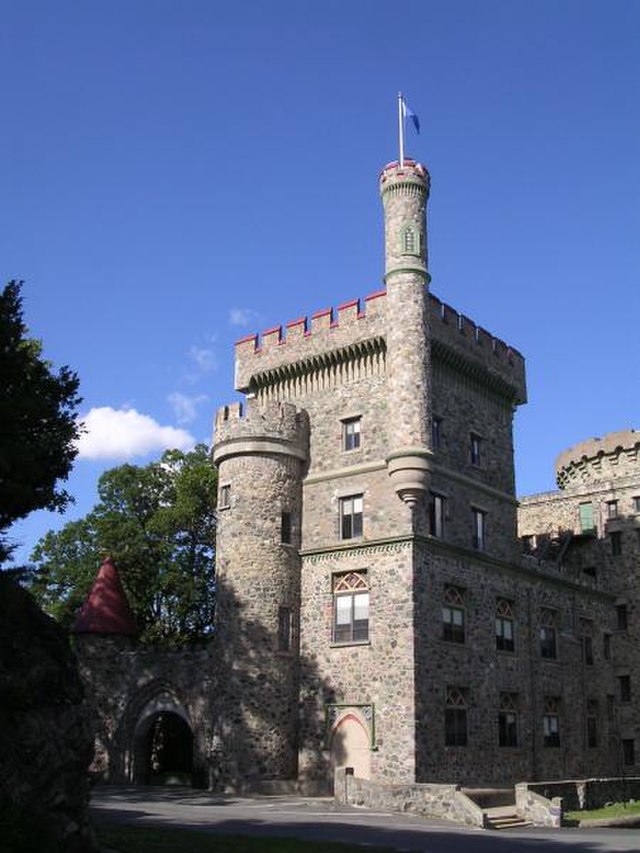 Brandeis Essay Prompts (#1: Inclusivity and Justice)
Before you start writing your Brandeis supplemental essays, start with a no-pressure brainstorm. Think about specific stories from your life that have defined your views on inclusivity and justice. These are broad concepts, and it might be easy for your Brandeis essay to turn into a philosophical paper. Rather than simply defining these terms, remember to keep the focus on you. Remember, your Brandeis supplemental essays are personal narratives describing how inclusivity and justice have shaped your life. So, by the end of your essay, your reader needs to have learned something about who you are.
Use Personal Anecdotes
Because you only have 250 words to work with, try to be as specific as possible. That means picking one or two key moments to focus your essay on. Then, when you start writing, make sure your personal anecdotes are the central focus of your Brandeis essay. Your very first line should draw the reader into a specific story. Avoid restating the question or making a broad statement about inclusivity and justice in general.
Remember that the purpose of the Brandeis supplemental essays is to get to know you, the applicant. So, don't be afraid to showcase your voice and specific values in your writing. Filling your Brandeis supplemental essays with personal stories is the best way to dynamically answer the prompt. Even better, you'll demonstrate with real examples what a valuable member of the Brandeis community you would be.
Be Authentic
When writing these Brandeis supplemental essays, be true to yourself. Don't fill your Brandeis supplemental essays with what you think the admissions committee wants to hear. Instead, let your own unique perspective on inclusivity and justice shine through. Everyone has their own story to tell and these Brandeis essay prompts are designed to bring out those stories.
Maybe you took an economics class that discussed income inequality, inspiring you to volunteer at a local homeless shelter. Maybe you've suffered bullying and know firsthand how important it is to stand up for victims of abuse. Whatever your experience, use the Brandeis University supplemental essays as a vehicle for your story. Focusing on the impact of your experiences and lessons you've learned will help make a great impression on your readers.
Writing Resources
Looking for more guidance on how to write the Brandeis University supplemental essays? Check out our guide on writing better essays. If you're struggling to come up with a topic for your Brandeis supplemental essays, don't panic. Take a look at our guide on how to approach college essay topics, such as the why school essay.
Brandeis Essays for International Applicants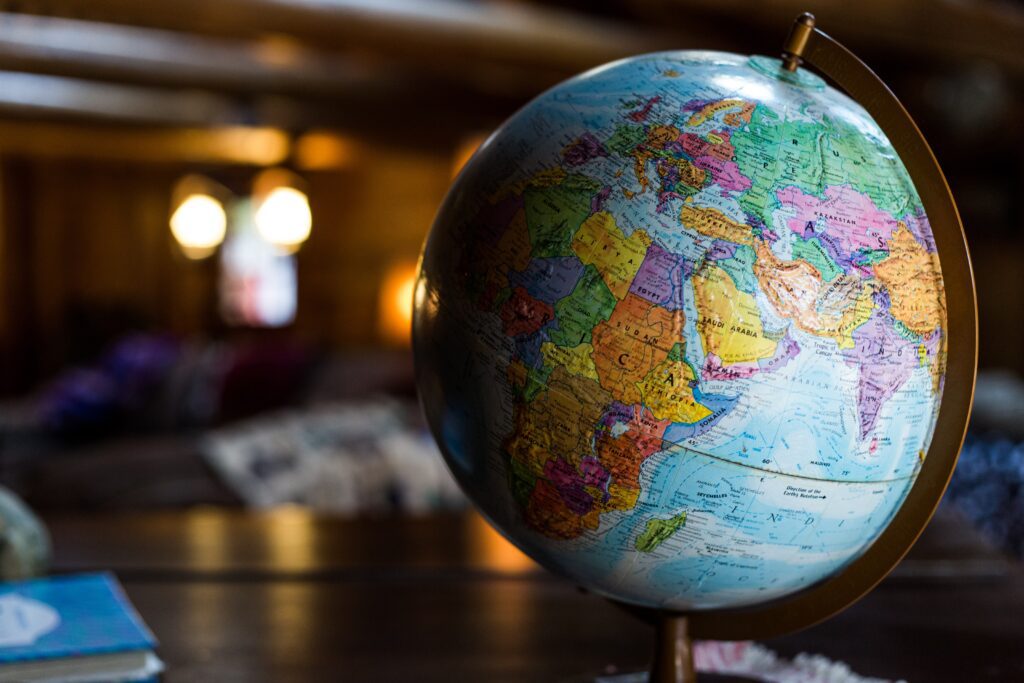 As we have previously mentioned, there is a specific Brandeis essay for international students to complete. This essay serves a variety of purposes, including assessing applicants' command of English. Admissions wants to ensure students have the skills to succeed in a challenging academic environment.
Many of the tips for completing the first Brandeis essay also apply to this Brandeis essay. Let's look again at the Brandeis essay prompts for international students:
Brandeis Essay Prompts (#2)
What excites you the most about being an international student at Brandeis University? (250 words max.)
The type of essay that Brandeis assigns to international college students is called a Why School essay. This is self-evident as it asks students to reflect on their reasons why they want to attend Brandeis specifically. International applicants often face more obstacles when applying to college than their American peers. In this case, they face writing an additional essay.
This essay gives applicants the opportunity to show the school how much they've researched them and their offerings. With so many qualified applicants, Brandeis Admissions wants to be sure students are motivated and passionate about attending Brandeis.
Take Time to Reflect
When preparing to write this essay, start by reflecting on the question and write down some preliminary ideas. Think about why you want to further your education in America. Then work on narrowing it down to why Brandeis specifically. Try to answer the following questions in bullet points or a short outline:
What drew you to look at this school in the first place?
Why did you decide that it was worth filling out an application?
What does Brandeis have to offer that other colleges or universities do not have?
Make sure these answers center around your own personal motivations. Factors like parental desires or advice from a college counselor don't make for compelling essay topics. Be sure to bring your unique experiences and perspectives to your Brandeis supplemental essays.
Do Your Research
Before you start writing, learn everything you can about Brandeis on their website and consider taking a virtual tour. Are there specific aspects of Brandeis's educational or extracurricular programs you're excited about? Although your essay needs to be brief, a combination of personal details and Brandeis-specific details will make for a rich response.
Applying to Brandeis as an international student
International applicants to Brandeis have more Brandeis requirements than American students. This makes the application process longer and more involved. Many of the requirements for international college applications are the same as other first-year applications:
A completed Common Application
Transcripts
A school report
A letter of recommendation
An application fee
Responses to the Brandeis essay prompts
Students may submit standardized test scores or an Early Decision agreement if they choose to pursue that pathway. The Brandeis acceptance rate is generally more competitive for international students. So, if you are an international applicant, you may opt for an Early Decision I or II admissions plan.
In addition to the above application requirements, international students must prove their English Proficiency. That means providing exam scores from one of several recognized testing companies, unless exempt from the requirement. Students must also submit financial documentation. This applies to all students, regardless of if they are applying for financial aid. Finally, international applicants are encouraged to take a virtual tour and/or participate in an interview. These last two parts are not required but are strongly recommended. That's because they show Demonstrated Interest, a measurement of a student's investment in attending a school.
That being said, Brandeis does have a high percentage of international students in their undergraduate population. According to statistics from 2021, over 20% of undergraduates at Brandeis come from foreign countries. So, international students will certainly find a community on campus.
What does Brandeis look for in an applicant?
The Brandeis acceptance rate is highly competitive because of the high standards Brandeis sets for its applicants. A successful application needs to not only fulfill the Brandeis requirements but also paint a clear and compelling picture to Admissions. You'll need to show Brandeis how you've succeeded in the past and will continue to strive for success in the future.
Brandeis admissions officers do not just take into account grades and test scores. Instead, they use a holistic review process that considers students' involvement both inside and outside the classroom. Brandeis also takes into account an applicant's character and knowledge of Brandeis's mission. All of these aspects work together to give Admissions a sense of what kind of Brandeis student someone might be.
Students can demonstrate readiness for advanced academic coursework by completing challenging high school curriculum. Honors and AP classes are a good indicator that a student is ready for the academic rigors of college. Students should also demonstrate involvement outside of the classroom by participating in extracurricular activities. Leadership positions and a significant devotion of time to extracurricular activities can showcase a student's personality and passions. Overall, Brandeis looks for commitment to the values of the college and how students have given back to their communities.
Demonstrating your values and interest
One of the best places to demonstrate these qualities is in your Brandeis University supplemental essays. The Brandeis essay prompts help Admissions see your personality and how your values and interests fit in with the incoming class. The Brandeis supplemental essays are your opportunity to show your best qualities. So, it is important to spend quality time writing your Brandeis University supplemental essays.
Brandeis emphasizes on their website how their application review process is holistic. That means, in addition to seeing your academic record, they want to get a sense of your perspectives and character. While your academic records are important, the Brandeis supplemental essays will provide the most insight into your personality and fit.
So, when thinking about how to get into Brandeis, students should not just focus on their grades and test scores. Applicants are in charge of helping the admissions committee get to know them through their Brandeis supplemental essays. For more advice on applying to Brandeis, check out our How to Get into Brandeis guide here.
Additional information about Brandeis University
Successfully writing the Brandeis supplemental essays starts with getting to know Brandeis through research. Doing research will not only help you decide if Brandeis is a good fit for your interests. It also provides details that can be used to enhance your Brandeis essays. Schools like Brandeis look favorably on applicants who are familiar with both the college's mission and its academic offerings. So, let's look a little deeper at what Brandeis University has to offer.
Religious Roots
Brandeis University is a private university located in the suburbs of Boston, Massachusetts. It was founded in 1948 by members of the Jewish community. Brandeis's founders were looking to establish an institution of higher learning rooted in Jewish religious traditions and values.
Today, students of all backgrounds and faiths attend Brandeis. However, the values of critical thinking, community service, and self-reflection remain the cornerstones of learning at Brandeis to this day. Jewish student organizations and a Judaic studies major are just a few of the ways in which Brandeis stays true to its roots.
Brandeis Fast-Facts
Brandeis is a medium-sized research university that is home to around 3,500 undergraduates. The student/faculty ratio is approximately 10-1. So, students have access to research opportunities and fellowships that are harder to find for undergraduates at larger universities. It is a suburban campus, but the large city of Boston is less than 10 miles away. This makes Brandeis a good fit for students who want a suburban campus environment with the convenience of a nearby major city. Brandeis is home to a diverse community with 20% of students from other countries and 33% of students of color.
You can get even more information about Brandeis by signing up for an information session, virtual tour, or in-person campus visit. These learning opportunities can help give you a sense of what campus life would be like as a Brandeis student. (And also give you details that you can mention in your Brandeis essays!)
Brandeis Supplemental Essays: Final Takeaways
The Brandeis University supplemental essays are one of the most important facets of the Brandeis application. While strong grades and extracurriculars help improve your chances of acceptance, they are not the end all be all of your application. The Brandeis supplemental essays allow the admissions committee to know you on a deeper, more personal level. In addition, strong responses to the Brandeis supplemental essays may be just the thing that sways a decision in a student's favor.
Given the importance of the Brandeis supplemental essays, it is vital that you take the time to put forth your best work. Spend time reading the Brandeis essay prompts and doing research so you can be familiar with their mission and facilities. Then fill your Brandeis essays with specific details and personal stories that showcase your best qualities. That way, you can be sure to provide evidence of why you are a strong fit for the Brandeis community.
Don't be afraid to ask for help
Many students find that they need some extra help tackling their Brandeis supplemental essays. If you're looking for help writing your Brandeis University supplemental essays, we've got you covered. CollegeAdvisor's trained team of advisors is here to support you at every stage of the writing process. We have admissions experts on our staff to help you make your Brandeis essays as strong as they can be. And, our advisors include Brandeis graduates who have first-hand experience writing successful Brandeis supplemental essays.
Feel free to refer back to this guide at any point in your writing process. Remember to edit for clarity and polish your essays before submitting them. Keep in mind our tips and advice, and you'll be sure to craft Brandeis supplemental essays that will shine.
---

This essay guide was written by senior advisor, Alex Baggott-Rowe. Looking for more admissions support? Click here to schedule a free meeting with one of our Admissions Specialists. During your meeting, our team will discuss your profile and help you find targeted ways to increase your admissions odds at top schools. We'll also answer any questions and discuss how CollegeAdvisor.com can support you in the college application process.