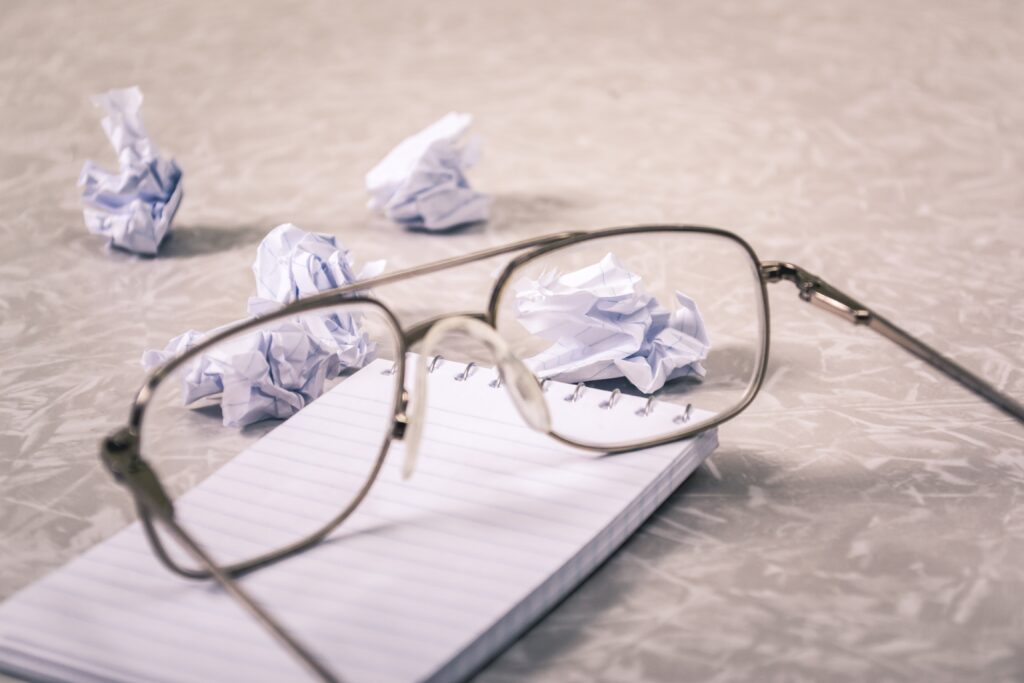 Exploring College Essay Topics
Good college essay topics are as varied and widespread as the universities that require them. So, students will encounter many college application essay formats throughout the admissions process. These include the standard college admission essay, supplemental essay, personal statement, and personal challenge essay, to name a few. 
Whether it's the "why Northwestern" essay or the Columbia essay prompts, good college essay topics help schools learn more about you and your life experiences. So, you should work to find compelling college essay ideas that reflect your identity. This will help you craft strong responses to any college essay topics you encounter.
Generating college essay ideas
Many students want to know how to write better essays. Students also might wonder how to start a college essay—after all, finding the right "hook" for your college essays can make a major difference. In this guide, we'll walk you through every aspect of the essay process. 
Different college essay topics require different types of responses. For instance, a "why major" essay should not read the same way as an extracurricular activities essay. Reading college essay examples can also help when considering how to approach different college essay topics.
This article will look at some of the common categories for college essay topics. We'll also provide some college essay tips and discuss what makes a great college essay stand out from the rest. Most importantly, we'll discuss how to write better essays so you feel prepared to start the process.
College Admission Essays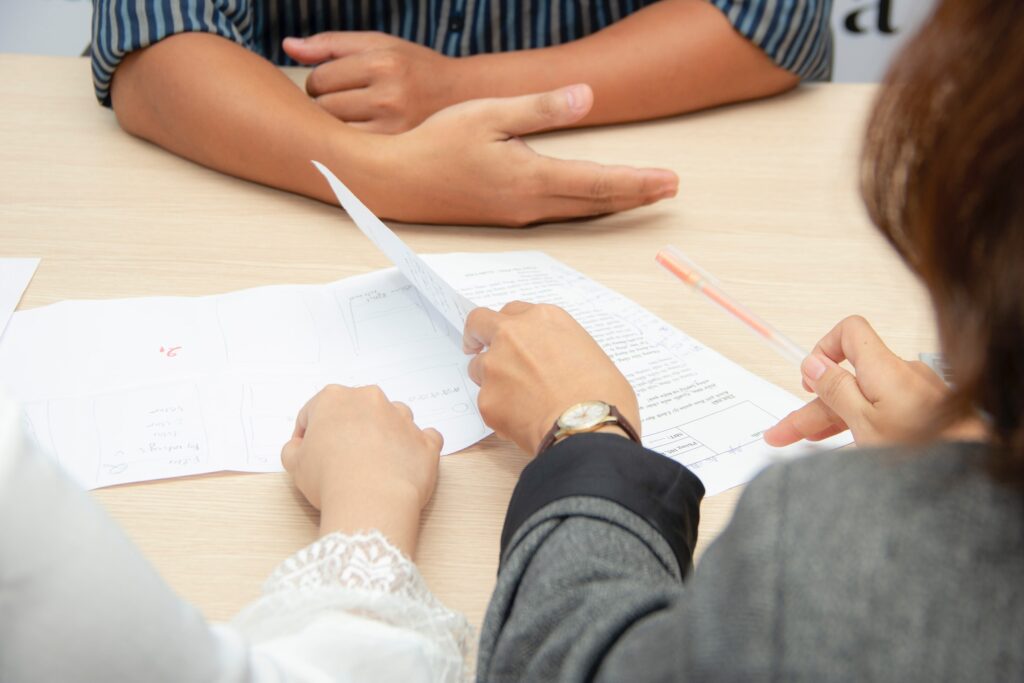 Before we discuss different college essay topics, let's delve into a bit more context. Specifically, let's discuss what a college admission essay is and why most top schools require them. 
A college admission essay is a written response, usually between 150 and 650 words, to a specific question or prompt on a college application. Some essays, like the Common Application essay, are standardized. Students have up to 650 words to respond to one of seven college essay topics that every Common Application school receives. 
Other college application essays are considered supplemental essays. These supplemental essays are unique to each individual college or university, though these college essay topics do tend to fall into some common categories. Some school essay requirements, like the NYU supplemental essays, also vary based on the program you apply to.
Understanding the college essay format
Whether it's a personal statement or supplemental essay, the college application essay format is meant to help admissions officers get to know students better. The college essay format also allows applicants to share information about themselves that may not be clear from the rest of their application. In addition, these college essay examples allow admissions officers to evaluate each student's character, writing ability, and overall fit for their school.
Good college essay topics help admissions officers to get to know students. So, the best college admission essays provide personal details not found elsewhere in a student's application. What makes a great college essay is that it could only have been written by the person who submits it. That means you should highlight specific details about your life and experiences. Remember that your college essays are your only chance to provide admissions officers with some insight as to who you are, so don't hold back!
What are the most common college essay topics?
Most college essay examples fall into one of the following general categories. Although language in individual prompts may vary, the college application essay format will often look like one of the following:
8 Most Common College Essay Topics
1. Personal Statement
The personal statement category includes college essay topics about your life and experiences. A personal statement will often pertain to a challenging moment in your life or a time in which you grew or learned a lesson. For most students, the personal statement is akin to the Common App essay.
2. "Why School" Essay
The why school essay is one of the most common examples of supplemental essays. These college essay topics ask students to describe why they believe a particular college is a good fit for them.
3. "Why Major" Essay
The why major essay asks students to describe why they are interested in the major that they listed on their application. This college application essay format is more common at large universities, where students may be applying to a specific school or program within the school.
4. Personal Challenge Essay
These college essay topics ask students to reflect on a specific obstacle they have overcome in their lives. The requirements are similar to those of the personal statement, where the subject is the writer's personal life.
5. Cultural Diversity Essay
The cultural diversity essay asks students to reflect on their heritage and how their unique background has influenced their life. Colleges often seek to recruit a diverse student body, and these college essays allow students to share how they would fit into that environment.
6. Extracurricular Activities Essay
These essays ask students to describe an activity they have done during their high school years and how it has prepared them to succeed in college. These are often short essays, meaning that their word counts tend to be 150 or fewer.
7. Unique College Essay
Some good college essay topics do not fit into one of the categories above. Instead, these essays ask students to think outside the box by responding to an unorthodox prompt. These college essay ideas are often some of the most difficult to write about.
Personal Statement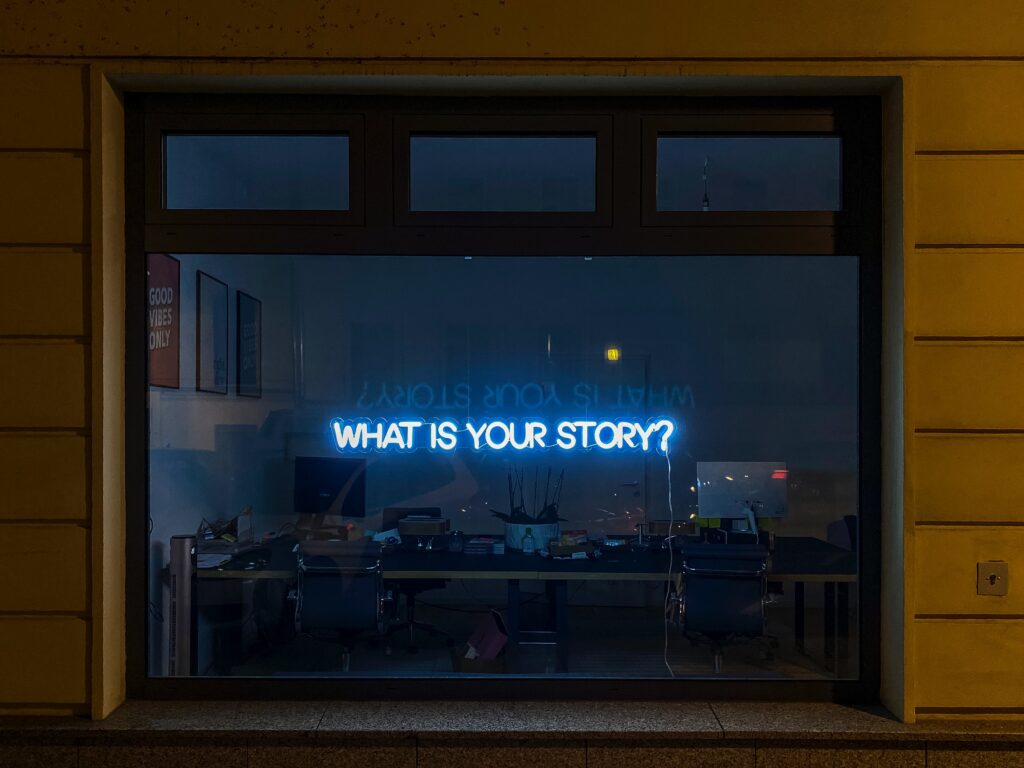 Our first category within our college essay topics is the personal statement. You'll likely submit a personal statement to every school where you apply.
As the name suggests, you should be the subject of your personal statement. Likewise, the essay should showcase the parts of yourself that you want to feature. The prompts for essays in this category vary widely. However, the most common example of a personal statement that you will encounter is the Common Application essay.
Although the Common Application essay prompts do change from year to year, they all pertain to your life and experiences. Plus, nearly all of the top schools in the country that use the Common Application require you to answer one of its essay prompts. Listed below are the essay prompts for the 2023-2024 Common Application:
Common App Essay Prompts
1. Some students have a background, identity, interest, or talent that is so meaningful they believe their application would be incomplete without it. If this sounds like you, then please share your story.
2. The lessons we take from obstacles we encounter can be fundamental to later success. Recount a time when you faced a challenge, setback, or failure. How did it affect you, and what did you learn from the experience?
3. Reflect on a time when you questioned or challenged a belief or idea. What prompted your thinking? What was the outcome?
4. Reflect on something that someone has done for you that has made you happy or thankful in a surprising way. How has this gratitude affected or motivated you?
5. Discuss an accomplishment, event, or realization that sparked a period of personal growth and a new understanding of yourself or others.
6. Describe a topic, idea, or concept you find so engaging that it makes you lose all track of time. Why does it captivate you? What or who do you turn to when you want to learn more?
7. Share an essay on any topic of your choice. It can be one you've already written, one that responds to a different prompt, or one of your own design.
How to write a college essay about yourself
The most important step in how to write better essays is to focus on yourself. At times, it can feel uncomfortable to focus the entire essay on your accomplishments. However, remember that this essay should help your reader get to know you better. So, before you start writing, think about what aspects of your character you want to showcase. In fact, when generating college essay ideas, it can help to write down a short list of qualities that you want to highlight.
The next step in how to start a college essay about yourself is to select the right prompt. Your prompt should connect to you and your experiences. If you don't resonate with any of the Common App's good college essay topics, remember that you can create your own. Just make sure that the topic relates to you personally.
When you actually start writing, think about using the prompt to tell a story. Try to share parts of yourself that have not been featured in other areas of your application. So, your essay should focus on a narrative rather than a list of facts or examples. For example, if you choose prompt #4, you should not simply write several paragraphs about what gratitude means to you. Instead, focus on a compelling story about a time when you learned about the importance of gratitude. Finally, make sure that you are the central figure in whatever story you tell.
The Why School Essay
Next on our list of good college essay topics is the why school essay. Each of these prompts is specific to a particular school. So, a "why Yale essay" will look very different from a "why Duke essay" even though the prompt is structured similarly for both schools.
Simply put, a why school essay asks you to explain the reasons why you want to attend that particular school and what you hope to achieve there.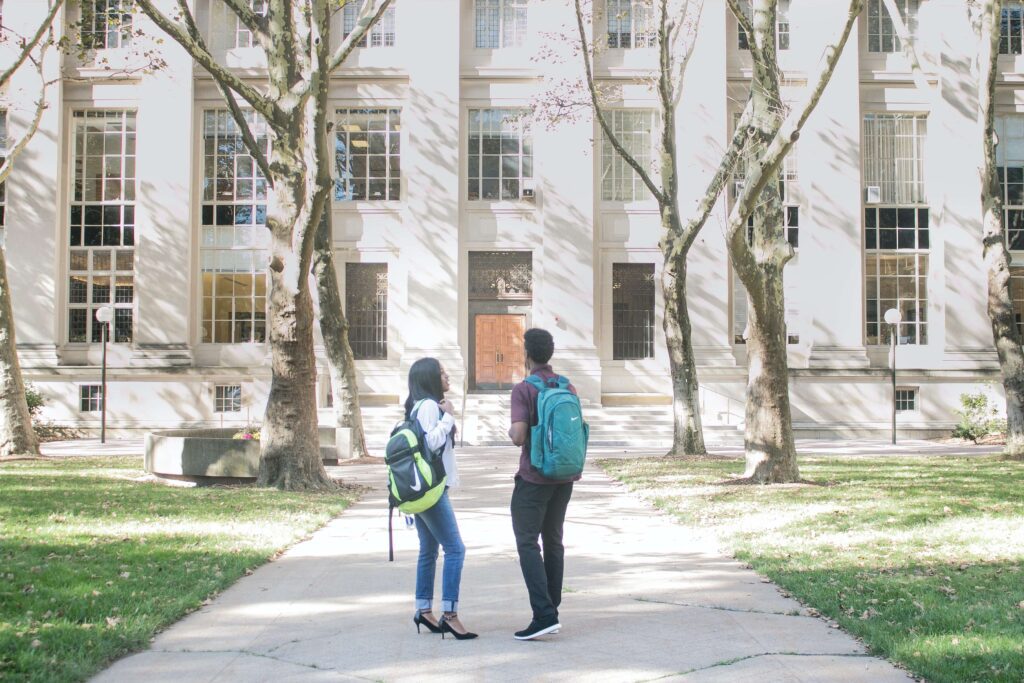 Many schools feature a why school essay. So, let's highlight two examples of what these college essay topics look like.
Why school essay examples
The "why Yale essay" prompt allows students a maximum word count of 125. It asks, "What is it about Yale that has led you to apply?". In a similar college application essay format, the "why Duke Essay" prompt asks, "What is your sense of Duke as a university and a community, and why do you consider it a good match for you? If there's something in particular about our offerings that attracts you, feel free to share that as well." This essay has a 250-word count limit.
Using a why school essay prompt serves a few purposes for an admissions office. It allows your application readers to see how much research you have done about their campus and facilities. Additionally, it helps them understand what you might bring to their campus as a prospective student. In the end, it's all about seeing whether you would be a good fit for the school and whether the school would be a good fit for you.
Structuring a Why School Essay
When writing a why school essay, it is still important to keep yourself as the central focus. Using specific examples, write about what makes the school a good fit for you. So, don't just start with the most well-known or popular features of a school. A school may have just built a brand new science building, but it is likely not worth writing about unless you plan to major in a scientific discipline. So, before writing, think about the criteria on your personal college list. Then, identify two or three areas in which the school you're writing about meets them. Remember that these are often short essays, so don't try to fit in too many college essay ideas at once.
Then, get specific and do some research! If you have visited the school, consider identifying some of the features you enjoyed seeing on your visit. Additionally, if there is a specific professor, lab, program, club, team, or opportunity that interests you, mention those details here. The more specific research you show, the better your case for attending a school will be. However, it is not enough to simply list names and facts in your essay. Instead, describe how these opportunities will help you achieve your goals. Then, highlight why you want to be a part of this particular school's community.
Nearly every top school in the country, including the Columbia supplemental essays and the why Northwestern essay, uses these college essay topics. Because each prompt is specific to each school, you should avoid using the same generic college essay ideas in each response. Good college essay topics show individuality as well as evidence of reflection and research.
For more information about how to write a good why school essay, check out our CollegeAdvisor.com resources here.
The Why Major Essay
The why major essay relates to the why school essay because they both ask about your reasons for being interested in a college. The difference is that a why school essay focuses on the school as a whole, whereas a why major essay asks specifically about your field of study within the school. Many universities include these supplemental essay prompts if students are applying to a particularly popular program at the school. Other schools use these short essay topics to learn more about students' academic interests and goals.
The UPenn supplemental essay, the Rice supplemental essay, and the Cornell supplemental essays all feature questions that ask about students' majors. The UPenn supplemental essay prompt has a 150-200 word limit. Here is UPenn's why major prompt: "Considering the specific undergraduate school you have selected, describe how you intend to explore your academic and intellectual interests at the University of Pennsylvania."
The Rice supplemental essay prompt is similar. It gives students a maximum of 150 words to respond to the following statement: "Please explain why you wish to study in the academic areas you selected."
The Cornell supplemental essays across their eight undergraduate colleges ask similar questions. This prompt comes from Arts and Sciences, their most popular program: "Students in Arts and Sciences embrace the opportunity to delve into multifaceted academic interests, embodying in 21st century terms Ezra Cornell's 'any person…any study' founding vision. Tell us about the areas of study you are excited to explore, and specifically why you wish to pursue them in our College."
Choosing a major for your college essay
You might have many college essay ideas when it comes to writing a why major essay. Still, the best college admission essays in this category are focused and detailed. Therefore, before you start writing, it is important to reflect on your academic interests. Think about how you first became interested in your intended major. What past experiences have you had in this field? What do you hope to accomplish with the degree you wish to pursue? These guiding questions will help give your essay direction and clarity, even before a single word hits the page.
Your interest in your chosen major should stem from a passion for the subject. Some students make the mistake of focusing on their future earnings or talking about how parents or relatives expect them to pick a certain major. Remember that you are the one who will be attending the school and taking hundreds of hours of coursework in this subject. So, make sure you have a good reason for choosing it.
Undecided majors
If you are not sure what major you want to pursue, that's okay. You can still give a thoughtful answer to this prompt. This is a great time to describe your intellectual curiosity or your passion for multiple disparate subjects. You can also discuss your favorite school subjects or the aspects of learning that you most enjoy, such as a particular science experiment or a time period in history that fascinates you. There are many different college essay ideas that you can pursue even with an undecided major.
Remember that with the exception of a few specialized programs, you will not be forced to stay with the major that you list on your college application. Many schools do not even require students to officially declare their major until their sophomore year. For guidance on selecting a major that is right for you, check out this link. And for more general college essay tips and college essay ideas, see this guide from Harvard University.
Personal Challenge Essay
Our next subject in this series of college essay topics is the personal challenge essay. The personal challenge essay asks students to recount a story in which they overcame some hardship or obstacle and learned a lesson about themselves in the process. These good college essay topics are excellent times to display character traits such as perseverance, dedication, grit, and leadership.
Fordham University's supplemental essay prompt states: "At Fordham, we expect students to care for and engage with their communities. Please share a specific instance in which you challenged yourself or stepped out of your comfort zone in order to be an advocate for your community."
In a slightly different approach, the Emory University supplemental essays provide several options for students to discuss their personal growth. They include prompts like, "Reflect on a personal experience where you intentionally expanded your cultural awareness." and, "When was the last time you questioned something you had thought to be true?"
Crafting a memorable college essay
A good personal challenge essay can take a variety of forms. Overall, there are many good college essay ideas students can draw from within this theme. This article from U.S. News illustrates some of the more common themes that students employ when approaching these college essay topics. The most important part of any personal challenge essay is authenticity. Nobody's story is inherently better or worse than anyone else's. You do not need to write about heavy tragedy in order to develop a good personal challenge essay.
Start by coming up with a list of college essay ideas. These should be stories from your life that present you in a different light, one not seen in other areas of your application. Then, pick a specific story from your list of college essay ideas that presents you in a positive manner and shows off the traits you want your readers to see. The best college admission essays tell one specific and compelling story rather than list several college essay ideas in one response.
Another important facet of these college essay topics is the demonstration of growth. The important part of your essay is not the severity of the challenge itself, but how you reacted to it and grew from the experience. Make sure you avoid vague sentiments or platitudes like, "I became a better person," or "This experience caused me to see the world in a new way." Instead, focus on what you specifically gained from going through this challenging time. In addition, think about what skills or characteristics you showed in overcoming the challenge. Then, use the essay to highlight them.
Cultural Diversity Essay
The cultural diversity essay is a popular topic for a college admission essay. So, understanding how to write college essays of this type is vital. But, before we dive into just how to respond, let's learn just what a cultural diversity essay is.
Simply put, these types of college essay topics ask students to elaborate on their relationship with cultural diversity. Namely, they look for how it has shaped the student's own identity. Like all good college essay topics, the cultural diversity essay invites students to share an important part of themselves with admissions.
What makes a great college essay on cultural diversity? Well, essays will vary greatly depending on each individual. Students could talk about their background, culture, beliefs, skills, experience, or perspectives. Culture can mean many things, meaning that college essay ideas for this prompt are nearly endless.
Exact college essay topics aren't as important as showing how the matter at hand has shaped you. Additionally, tactfully executed college essay ideas will show how your unique story and experiences will improve that school's college campus. Specifically, touching on how you'll bring your perspective, experiences, and culture to campus is always a good strategy.
To better understand this topic, let's look at some examples of cultural diversity essay prompts.
Cultural Diversity Essay Prompts
Like many other schools, Amherst College requires applicants to respond to additional Amherst supplemental essays. The Amherst supplemental essays are certainly looking for a cultural diversity essay:
Amherst Cultural Diversity Essay Prompts
Respond to one of the following quotations in an essay of not more than 300 words. It is not necessary to research, read, or refer to the texts from which these quotations are taken; we are looking for original, personal responses to these short excerpts. Remember that your essay should be personal in nature and not simply an argumentative essay.
"Rigorous reasoning is crucial in mathematics, and insight plays an important secondary role these days. In the natural sciences, I would say that the order of these two virtues is reversed. Rigor is, of course, very important. But the most important value is insight—insight into the workings of the world. It may be because there is another guarantor of correctness in the sciences, namely, the empirical evidence from observation and experiments."
Kannan Jagannathan, Professor of Physics, Amherst College
"Translation is the art of bridging cultures. It's about interpreting the essence of a text, transporting its rhythms and becoming intimate with its meaning… Translation, however, doesn't only occur across languages: mentally putting any idea into words is an act of translation; so is composing a symphony, doing business in the global market, understanding the roots of terrorism. No citizen, especially today, can exist in isolation—that is, untranslated."
Ilán Stavans, Professor of Latin American and Latino Culture, Amherst College, Robert Croll '16 and Cedric Duquene '15, adapted from the print version of "Interpreting Terras Irradient," Amherst Magazine, Spring 2015.
"Creating an environment that allows students to build lasting friendships, including those that cut across seemingly entrenched societal and political boundaries…requires candor about the inevitable tensions, as well as about the wonderful opportunities, that diversity and inclusiveness create."
Carolyn "Biddy" Martin, 19th President of Amherst College, from Letter to Amherst College Alumni and Families, December 28, 2015.
"Difficulty need not foreshadow despair or defeat. Rather, achievement can be all the more satisfying because of obstacles surmounted." Attributed to William Hastie, Amherst College Class of 1925, the first African-American to serve as a judge for the United States Court of Appeals
Understanding the Amherst essay prompts
Amherst's option doesn't explicitly ask for your experiences. Rather, they want to see how you respond and relate to different perspectives.
Let's look at another example. In addition to the Common App personal statement, students applying to Harvard are allowed to submit an additional "optional" essay. When responding to any school's essays, especially an Ivy League, do some digging to see if admissions offers any tips. Check out Harvard's blog on how to write a great essay. Here is Harvard's prompt that is very obviously a cultural diversity essay topic:
Harvard Cultural Diversity Essay Prompt
Harvard has long recognized the importance of student body diversity of all kinds. We welcome you to write about distinctive aspects of your background, personal development or the intellectual interests you might bring to your Harvard classmates.
Finally, let's look at the University of Michigan's prompt:
University of Michigan Cultural Diversity Essay Prompt
Everyone belongs to many different communities and/or groups defined by (among other things) shared geography, religion, ethnicity, income, cuisine, interest, race, ideology, or intellectual heritage. Choose one of the communities to which you belong, and describe that community and your place within it. (Required for all applicants; minimum 100 words/maximum 300 words)
Specifically, this UMich essay prompt talks about community, which makes up a part of your background and culture. Since "community" encompasses many different aspects, students have lots of room to play with their responses.
How do you write a college essay on diversity?
Before understanding how to write the college diversity essay, students should consider why they're popular college essay topics for admissions. Simply put, universities want to have a diverse student body. This enhances campus life by creating constant cross-cultural understanding. Additionally, each student's unique background, experiences, and perspective shape the school's community greatly. That's why these prompts are found everywhere, from Amherst to NYU supplemental essays.
So, how to tackle the cultural diversity essay? First, students need to speak from their own experiences. You should be at the forefront of your essay—not someone else. This essay is all about showing what diversity means to you and how it impacts your own identity. What background or experience do you have that is unique and meaningful to you?
College essay ideas will vary greatly among students. And that's the point! There's no cookie-cutter college application essay format to follow. What you talk about within your background and experiences can be any number of things. Ultimately, writing passionately and cohesively, clearly conveying how diversity has shaped you, and how you'll bring that perspective to campus are key. You should authentically and comprehensively answer the prompt in order to write an essay that stands out.
Check out our cultural diversity essay guide for more in-depth college essay tips!
Extracurricular Activities Essay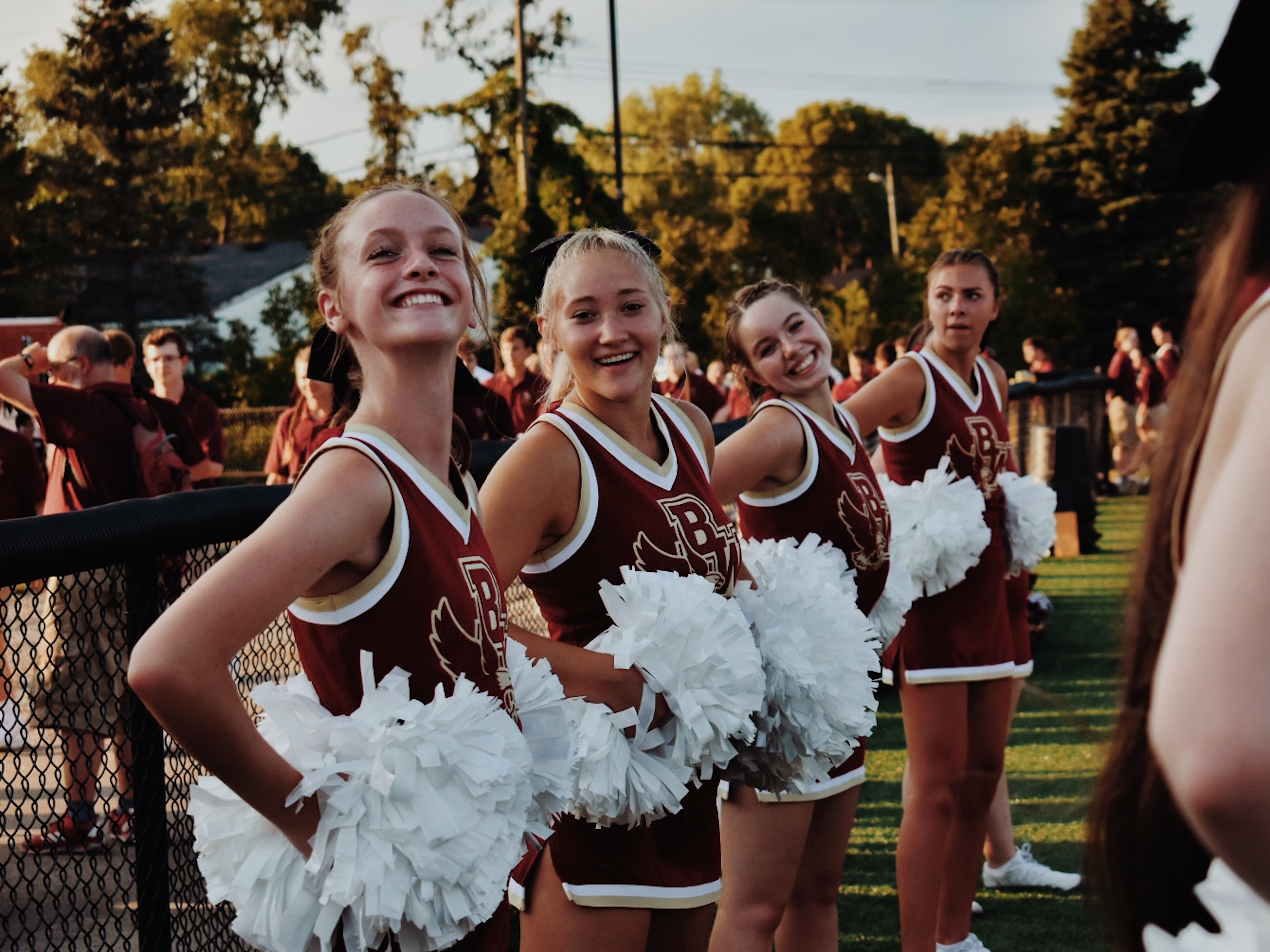 Another favorite among college essay topics is the extracurricular activities essay. Needless to say, this supplemental essay allows students to expand on one of their extracurricular activities. Since the Common App activities section is limited, this is a great chance to provide more context for your experiences.
In general, when writing an extracurricular activities essay, you shouldn't simply list achievements from your college resume. Feel free to get creative by sharing an anecdote or expanding on what the activity means to you. Has it shaped your identity or your future goals? How have you grown from partaking in this activity? Expand on the deeper meaning to you in order to write the best extracurricular activities essay.
Now, let's check out some extracurricular activities essay prompts.
Sample Extracurricular Activities Essay Prompts
Interestingly, Vanderbilt offers students two college essay topics for students to choose to respond to in 250 words. The first is a diversity essay. The following is their extracurricular activities prompt:
Vanderbilt Extracurricular Activities Essay Prompt
Vanderbilt offers a community where students find balance between their academic and social experiences. Please briefly elaborate on how one of your extracurricular activities or work experiences has influenced you.
Check out our guide with ample Vanderbilt essay examples before writing this school's essays.
The Princeton supplemental essays also include a similar extracurricular activity prompt. However, for these types of Princeton supplemental essays, students only have 150 words with which to respond:
Princeton Extracurricular Activity Prompt
Briefly elaborate on an activity, organization work experience, or hobby that has been particularly meaningful to you.
Finally, let's see the Stanford extracurricular activities essay prompt. You'll notice it follows the same general trend as the others.
Stanford Extracurricular Activity Essay Prompt
The Stanford community is deeply curious and driven to learn in and out of the classroom. Reflect on an idea or experience that makes you genuinely excited about learning.
Before working on your own college essay ideas, check out some Stanford essay examples to see what's worked in the past.
Unique College Essay Topics
During the college application process, you're likely to come across many similar college essay topics and prompts. However, some universities keep things interesting with good college essay topics that are sure to keep applicants on their toes. These college essay topics ask students unexpected questions and even err on the side of quirky. They're quite different from the personal statement.
Basically, these non-traditional college essay topics are a wonderful opportunity to let your creative side shine with one-of-a-kind responses. But, keep in mind that although these aren't traditional college essay topics, every college admission essay has the same goal. You should share more about yourself with admissions, and show them just why you'd be a great addition to their university.
Let's read some prompts that fall into this category.
Unique College Essay Prompts
UChicago is one school known for their unique college essay topics. Certainly, they have one supplemental essay prompt that's required and similar to more traditional college essay topics. At the same time, their options for the second of the short essays don't disappoint.
Here are the UChicago prompts for the second of their college essay topics:
UChicago Unique College Essay Prompts
Essay Option 1
Exponents and square roots, pencils and erasers, beta decay and electron capture. Name two things that undo each other and explain why both are necessary.
– Inspired by Emmett Cho, Class of 2027
Essay Option 2
"Where have all the flowers gone?" – Pete Seeger. Pick a question from a song title or lyric and give it your best answer.
– Inspired by Ryan Murphy, AB'21
Essay Option 3
"Vlog," "Labradoodle," and "Fauxmage." Language is filled with portmanteaus. Create a new portmanteau and explain why those two things are a "patch" (perfect match).
– Inspired by Garrett Chalfin, Class of 2027
Essay Option 4
A jellyfish is not a fish. Cat burglars don't burgle cats. Rhode Island is not an island. Write an essay about some other misnomer, and either come up with and defend a new name for it or explain why its inaccurate name should be kept.
– Inspired by Sonia Chang, Class of 2025, and Mirabella Blair, Class of 2027
Essay Option 5
Despite their origins in the Gupta Empire of India or Ancient Egypt, games like chess or bowling remain widely enjoyed today. What modern game do you believe will withstand the test of time, and why?
– Inspired by Adam Heiba, Class of 2027
Essay Option 6
There are unwritten rules that everyone follows or has heard at least once in their life. But of course, some rules should be broken or updated. What is an unwritten rule that you wish didn't exist? (Our custom is to have five new prompts each year, but this year we decided to break with tradition. Enjoy!)
– Inspired by Maryam Abdella, Class of 2026
Essay Option 7
And, as always… the classic choose your own adventure option! In the spirit of adventurous inquiry, choose one of our past prompts (or create a question of your own). Be original, creative, thought provoking. Draw on your best qualities as a writer, thinker, visionary, social critic, sage, citizen of the world, or future citizen of the University of Chicago; take a little risk, and have fun!
Dartmouth College essay prompts
Another elite university with some good college essay topics is Dartmouth. While the two required essays are standard college essay topics, the third essay has a variety of unique prompts to choose from. Let's take a look at their prompts, which have a 200-250 word limit.
Dartmouth Unique College Essay Prompts
A. Labor leader and civil rights activist Dolores Huerta recommended a life of purpose. "We must use our lives to make the world a better place to live, not just to acquire things," she said. "That is what we are put on the earth for." In what ways do you hope to make—or are you making—an impact?
B. What excites you?
C. In The Boy Who Harnessed the Wind, William Kamkwamba '14 reflects on constructing a windmill from recycled materials to power electrical appliances in his family's Malawian house: "If you want to make it, all you have to do is try." What drives you to create and what do you hope to make or have you made?
D. Dr. Seuss, aka Theodor Geisel of Dartmouth's Class of 1925, wrote, "Think and wonder. Wonder and think." What do you wonder and think about?
E. "Not everything that is faced can be changed; but nothing can be changed until it is faced," wrote James Baldwin. How does this quote apply to your life experiences?
How do you write a unique college essay?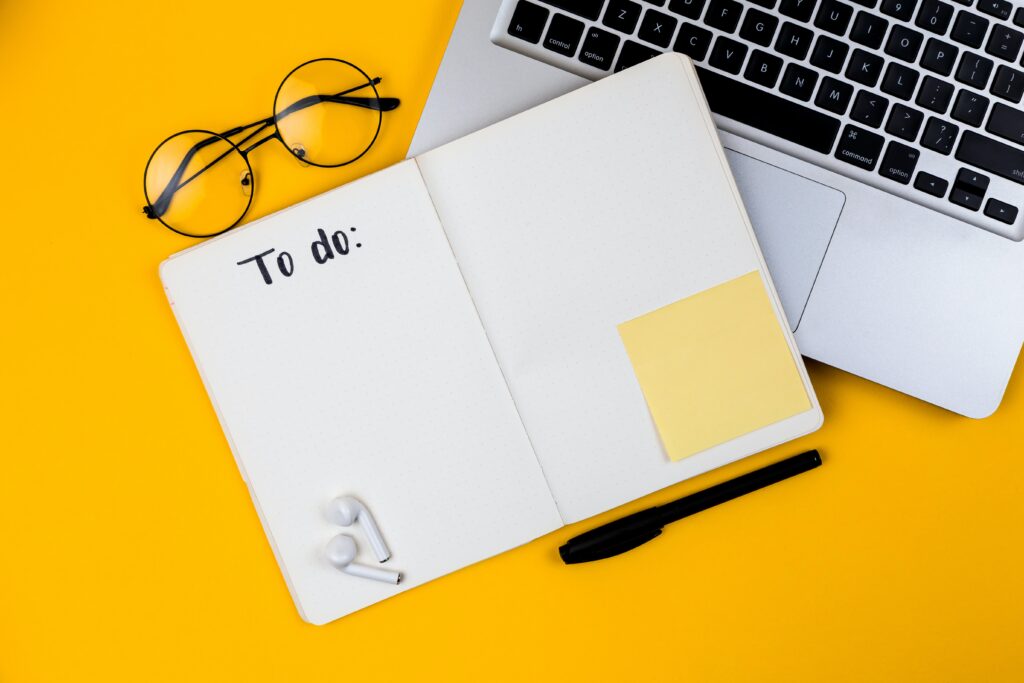 At this point, you may have many college essay ideas for these topics. However, keep in mind that these types of supplemental essays should still be answered personally and authentically—just like your personal statement. Especially with creative and unique prompts, it may be tempting to go in a totally different direction when writing. Nevertheless, don't forget that good college essay topics aim to learn more about the applicant, even if they are unconventional.
Additionally, the goal of these unique college essay topics is to see that you don't back down from a challenge. Universities want curious learners who are willing to step out of their comfort zone. So, even if these aren't your favorite types of college essay topics, persevere in writing something new. They're an opportunity to indirectly show admissions how you think. Ideally, you'll want to show your intellectual curiosity and values. However, this can be done indirectly.
More tips on unique college essay topics
Check out these UChicago essay examples in order to see how students successfully responded to these unique college essay topics. If you're wondering how to start a college essay, reading successful college essay ideas is a good way to begin. Use them as inspiration to spur your own college essay ideas.
From NYU supplemental essays to personal challenge essays or even a "why major" essay, remember the goal. Tell admissions more about you and what you'll bring to campus. Additionally, your successful essays will make it clear that you're a good fit for the school—even if not explicitly stated.
Short Essay Topics
While supplemental essays usually don't have high word counts, there are certain college essay topics that are considered short essays. Short essays, when it comes to college essay topics, are those that are less than 100 words. They are much shorter than personal statement examples. Those of you who aren't fans of writing might rejoice at the news. However, it can often be more difficult to write a meaningful short essay.
Let's take a look at some short essay topics from different universities. To start, here are the Columbia supplemental essays. These Columbia supplemental essays are considered short essay prompts.
Columbia Short Essay Prompts
1. List the titles of the books, essays, poetry, short stories or plays you read outside of academic courses that you enjoyed most during secondary/high school. (75 words or fewer)
2. In Columbia's admissions process, we value who you are as a unique individual, distinct from your goals and achievements. In the last words of this writing supplement, we would like you to reflect on a source of happiness. Help us get to know you further by describing the first thing that comes to mind when you consider what simply brings you joy. (35 words or fewer)
The sheer number (10!) of short essays that USC requires may intimidate many. However, these USC supplemental essays are super short with a 25–100 word limit. Check out our guide with examples of USC supplemental essays. Here are the USC short answer essay prompts:
USC Short Essay Topics
Describe yourself in three words.
What is your favorite snack?
Best movie of all time:
Dream job:
If your life had a theme song, what would it be?
Dream trip:
What TV show will you binge watch next?
Which well-known person or fictional character would be your ideal roommate?
Favorite book:
If you could teach a class on any topic, what would it be?
Stanford has a 100–250 word limit on their short essays. Let's take a look at the prompts:
Stanford Short Essay Topics
The Stanford community is deeply curious and driven to learn in and out of the classroom. Reflect on an idea or experience that makes you genuinely excited about learning.
Virtually all of Stanford's undergraduates live on campus. Write a note to your future roommate that reveals something about you or that will help your roommate—and us—get to know you better.
Tell us about something that is meaningful to you and why.
You may have noticed that many of these short college essay topics were "lists" while others were simply short essays. Now, let's think about how to respond to them.
Approaching short essays
While it may seem like these college essay topics are very different from others, the approach is the same. Your responses should highlight what makes you the person you are. The only trick is to do it in a much shorter word count than other college essay topics.
So, make the most of every word! This part may seem tedious, but you must choose your words carefully to craft the most impactful short essay response. With lots of polish, these types of short essay topics can add dimension to the rest of your application. What you decide to write about should tell the admissions team more about you, your interests, and your values.
Choosing the best college essay topics
Of course, each college will have different essay prompts. For example, the NYU supplemental essays are very different from the UChicago essays or the Columbia supplemental essays. Even so, good college essay topics are the ones that you can write the most passionately about. However, your college essay ideas must ultimately share more about you and why you belong on that university's campus.
When it comes to choosing good college essay topics, carefully read all the prompts. Is there one that jumps out to you? If so, that's the best choice for you! If you're considering various prompts, do a short brainstorming exercise for each prompt. Whichever prompt evokes the most meaningful experience that is an authentic representation of you should be your topic.
Here is more advice from a student at Harvard on writing your best college essays as well:
What makes a great college essay? Most importantly, across college essay topics, your essays need to be personal, specific, and honest. Excepting short essay topics that ask for a list, normally your essays shouldn't simply list accomplishments or experiences. Follow the classic writing adage when planning and writing out your best college essay ideas: show don't tell. Consider anecdotes that highlight who you are. Use those stories as a foundation to craft your essays.
What should you not write in a college essay?
When it comes to good college essay topics, the sky is certainly the limit. And, since essays are so personal, good college essay topics will usually be quite varied. However, there are certain college essay ideas that you should stay away from.
Here are 5 college essay topics to stay away from:
1. Generic topics
For example, admissions experts note that writing about sports injuries usually doesn't go over well. Additionally, some sort of "big game" essay usually doesn't land in quite the way students might imagine either. There is usually too much time spent on the game rather than on a student's personal growth. But most often, sports-related obstacles tend to center around clichés (never giving up, the happiness of winning, the sadness of losing, team camaraderie, etc.). Predictable essays won't make the biggest impact on admissions.
2. Dramatic life events
For some students, this will work. However, don't try to create some grandiose event in order to write a jaw-dropping essay. In fact, some of the best college essay ideas come from everyday experiences that shape the writer. That is to say, essays should highlight not simply what happened to you, but your responses to those experiences. With that said, if you can convey personal growth and positive change through a difficult life event, go for it.
3. Highly personal topics
This relates to the previous point. Indeed, most good college essay topics are pretty personal. However, there's a line that shouldn't be crossed. For example, overly personal stories about mental health should generally be avoided, especially unprocessed trauma. While admissions can't discriminate against you based on these topics, it's usually a hard topic from which to craft a successful essay. Of course, we're sure it's been done. But, your best bet is to choose one of the many other good college essay topics that you're sure to have.
4. Anything related to alcohol, drugs, or illegal behavior
This may seem blatantly obvious but certainly don't talk about wild parties with illegal activities (and certainly don't partake!). You should refrain from talking about your personal experiences with these themes in your college essays. However, if you are close with someone affected by these, that could be a plausible essay topic—but write carefully. Again, it's probably safest just to take these topics out of the running.
5. High school gossip
This topic is going to make it hard for you to shine. Avoid any type of topics that relate to high school gossip. College admissions officers won't be impressed, and it will be hard to come off as anything other than immature and superficial. Remember that your college essay will show what you are going to bring to campus. Certainly, admissions officers don't want to bring this type of culture to their campuses.
How to write your best college admission essays
Writing college essays is a huge part of the college application process. Of course, most admissions teams use a holistic review process, considering everything from GPA to extracurriculars to essays. Even so, essays are truly of utmost importance, as they are your personal account of your personality and life story. However, rather than stress about college essay ideas, look at it as an opportunity to share more about yourself.
Here are 5 college essay tips for writing your best college admission essays:
1. Carefully choose your prompt
You'll be hard-pressed to write passionately about a topic that doesn't genuinely excite you. So, carefully consider the prompts you're given before drafting your essay. Choose the one that most calls to you.
2. Tell your story
Good college essay topics will tell a story that would tell a total stranger more about you, your values, passions, and experiences. Get creative when it comes to telling a story in your essays. Hook the reader from the start and impress with your writing abilities.
3. Answer the prompt
Anecdotes are great for writing personal, unique, and meaningful college essays. However, they absolutely need to be pertinent to the prompt at hand. Make sure that you comprehensively respond to the prompt.
4. Start early
A lot of the stress that comes with college essays has to do with rapidly approaching deadlines. Be sure to give yourself ample time to complete your essays. You'll need time to brainstorm, draft, revise, and edit. That's in addition to completing the rest of the application! Ideally, start the summer before your senior year.
5. Pay attention to grammar and mechanics
Being creative and telling a meaningful story is important when it comes to college essays. However, don't forget that your grammar should be impeccable. Be sure to thoroughly revise and edit your essays. And, have someone else take a look at them too! An extra pair of eyes can help greatly when it comes to fine-tuning and perfecting your essay in its last stages.
College Essay Topics Takeaways
In this guide, we've looked at many different college essay topics such as the personal statement, unique essays, short essays, and more. We also discussed how to structure the best college application essay format for different prompts.
In order to craft the best college essay ideas and the best college admission essays, you should read many college essay examples. Studying college essay examples can help you when considering how to start a college essay. Remember you shouldn't try to copy the stories from these college essay examples. Rather, use them as inspiration to tell your own story.
Are you sharing the impact of your gap year, explaining how you chose your major, or writing a why this college essay? Whatever you're talking about, reading successful essays will help you learn how to write better essays. And if you can write better than other applicants, then you're sure to impress admissions.
At the end of the day, remember that there is no definitive college application essay format. Of course, there are certain things that most successful essays do. However, don't get stuck on nailing one specific college application essay format. Rather, focus on self-reflection and personal growth when choosing your topics and which anecdotes to include. And, if you need some help along the way, CollegeAdvisor Admissions Experts are here to guide you in writing your best college essays!
---

This article was written by Sarah Kaminski and advisor, Alex Baggott-Rowe. Looking for more admissions support? Click here to schedule a free meeting with one of our Admissions Specialists. During your meeting, our team will discuss your profile and help you find targeted ways to increase your admissions odds at top schools. We'll also answer any questions and discuss how CollegeAdvisor.com can support you in the college application process.