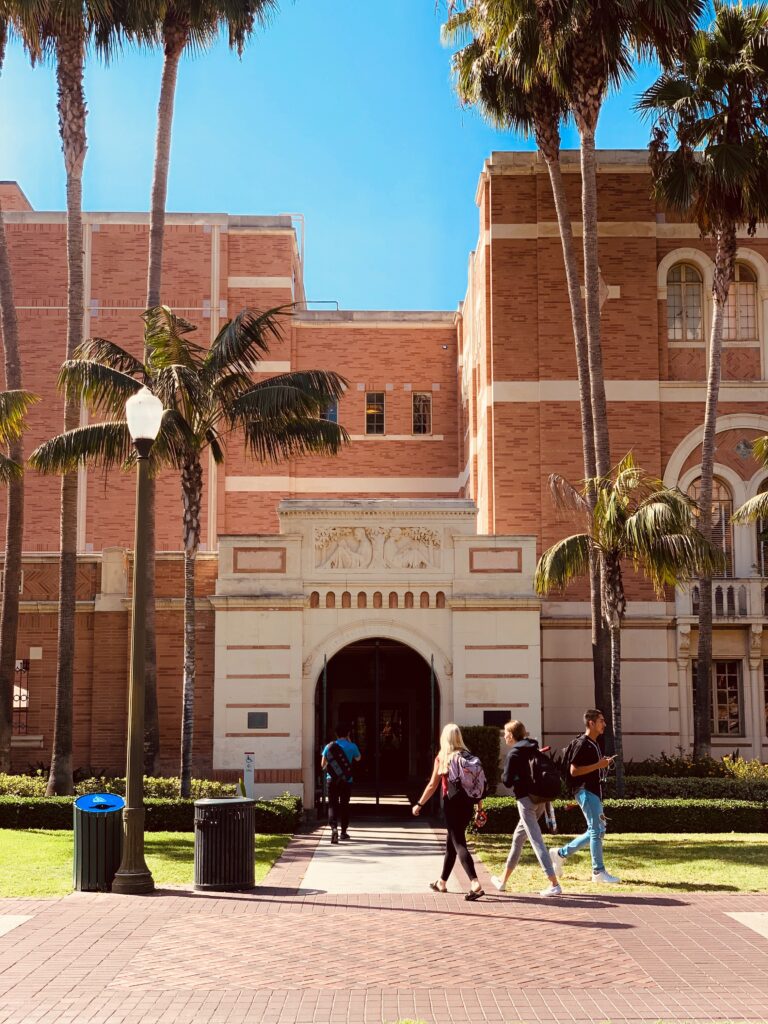 USC Essay Examples – Introduction
If you've been searching for USC Essay Examples, you're in the right place. The University of Southern California is a private university located in Los Angeles, California. Founded in 1880, USC has 21,000 undergraduates and is a premier research university in the United States. So, it's no surprise that the USC admissions is very competitive. The most recent USC acceptance rate was under 12%, lower than the average USC acceptance rate of 16%.
USC has a total undergraduate enrollment of 20,790 students, as of Fall 2021. It is ranked #25 in the U.S. News College Rankings. Its ranking, paired with the low USC acceptance rate, qualifies USC as a very competitive university. According to their website, most first-year students were in the top 10% of their high school class.
An Overview of USC Application Requirements
To understand how to get into USC, you must thoroughly examine the USC application requirements. This includes the USC supplemental essays. In this article about USC essay examples, we'll look at USC essays that worked. We'll also provide a breakdown of why these USC supplemental essay examples were effective. That way, you can learn how to write the best USC essay.
Let's take a closer look at the USC application requirements. When you apply, you'll submit several USC supplemental essays in addition to your Common App or Coalition App personal statement. Below, we will go through each of the USC essay prompts for the 2022-2023 admissions cycle. We'll also provide USC essay examples and USC supplemental essays examples.
How many supplemental essays does USC have?
Technically there are 12-13 USC supplemental essays. However, don't let that number scare you. Most of these are short answer essays, which are much easier to write than the typical supplemental essay.
The USC application only requires you to write one or two 250-word supplemental essays depending on your choice of major. You'll also complete 10 short answer essays and one optional 250-word essay.
You should mostly focus on the required USC essay (or essays). Most students will only complete the required USC essay prompts. We'll explore some USC supplemental essays examples—or USC essays that worked—later on in this article. That way, you can understand how to craft a successful USC essay.
Essays are a key part of the USC application requirements. So, use these USC essay examples as a blueprint. Then, model your USC essays after our USC supplemental essays examples. Remember, the USC essays are a way for USC admissions to learn more about your unique experiences. By reading your USC essays, USC learns who you are beyond the numbers and why you belong on campus.
As of this year, USC admissions is test-optional. This means that the SAT/ACT is not part of the USC application requirements. If you don't submit test scores, writing strong USC supplemental essays is even more important. So, make sure you understand why these USC supplemental essays examples stood out. Read these USC essay examples of USC essays that worked to learn what will make your USC essay shine.
What are the USC essay prompts?
USC supplemental essay requirements for 2022-2023
Describe how you plan to pursue your academic interests and why you want to explore them at USC specifically. Please feel free to address your first- and second-choice major selections. (Approximately 250 words) (REQUIRED)
Starting with the beginning of high school/secondary school, if you have had a gap where you were not enrolled in school during a fall or spring term, please address this gap in your educational history. You do not need to address a summer break. (OPTIONAL)
The second USC essay prompt listed above is optional and is not included in the USC application requirements. So, we have not included it in our USC supplemental essays examples. If this prompt applies to your experience, you should answer it. Try to be straightforward and honest about your personal reasons for having a gap in your educational history.
USC Short Answer Essays
For the USC application requirements, applicants are also asked to complete 10 short-answer questions. These are not the same length as the USC supplemental essays or the other USC supplemental essays examples. They have a 25-100 character limit.
The short answer USC supplemental essays are:
Describe yourself in three words.
What is your favorite snack?
Best movie of all time:
Dream job:
If your life had a theme song, what would it be?
Dream trip:
What TV show will you binge watch next?
Which well-known person or fictional character would be your ideal roommate?
Favorite book:
If you could teach a class on any topic, what would it be?
These short answer USC supplemental essays, or "short takes," are designed to help USC get to know you personally. These are more straightforward than the longer "Why USC" essay examples that we'll look at. So, don't stress yourself out trying to choose the perfect answer! This could be a chance to showcase parts of your personality that aren't clear from the rest of your USC application.
When reading this article on USC essay examples, keep in mind that the USC essay prompts are subject to change. That means the USC essay examples below will not match perfectly to the USC essay prompts above. They also might not match USC essay examples from other previous years.
However, these USC essay examples that worked can still provide insight into what makes USC supplemental essays successful. This can help you learn how to make your USC essay stand out to the USC admissions committee.
USC essay examples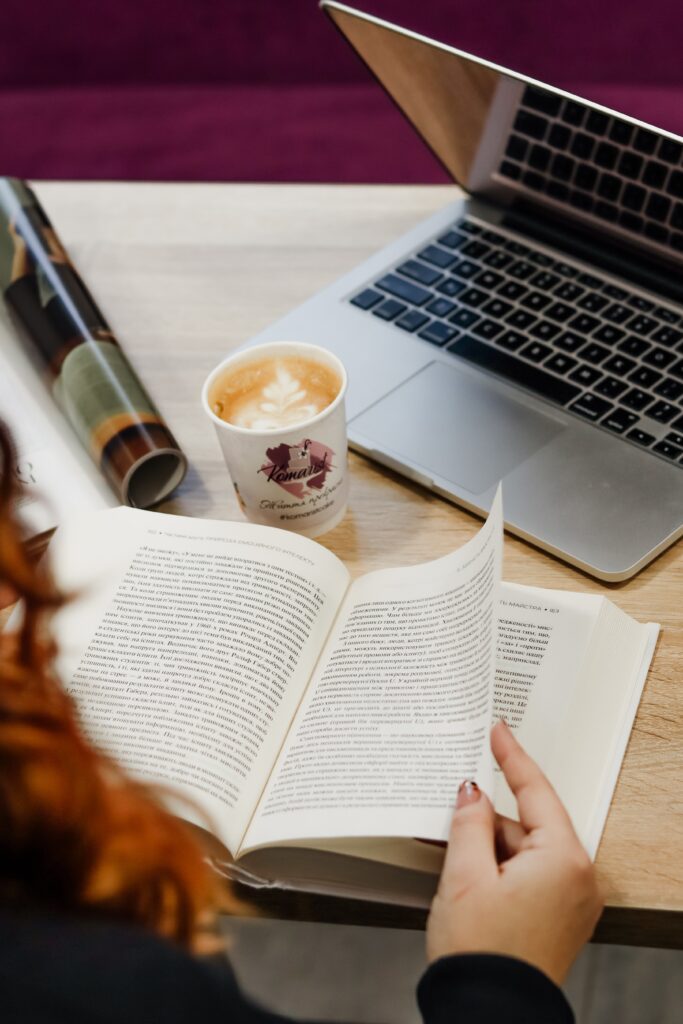 First, we'll go over the two longer USC essay prompts. Then, we'll analyze some USC essay examples—not just any examples, but specifically USC essays that worked.
The first of our USC essay examples answers a USC essay prompt from a previous year. Though this question is not available this year, it can still be helpful. Remember, the USC supplemental essays give you the chance to highlight aspects of your identity and beliefs. As these USC supplemental essays examples demonstrate, when writing your USC supplemental essay, you should reveal something unique about your experiences.
USC believes that one learns best when interacting with people of different backgrounds, experiences and perspectives. Tell us about a time you were exposed to a new idea or when your beliefs were challenged by another point of view. (250 words)
USC Essay Examples #1
"Maybe I'm playing the devil's advocate here, but rural white Americans have been marginalized by our economy. Think about coal-miners whose livelihoods depend on this job. Imagine how threatening global warming policies would be." Silence. Shock was discernible in the sideways glances of my peers, who like me, were processing this statement.
I attend a private Christian high school. Located in the heart of Hollywood, it has exposed me to diversity of many kinds: religious, racial, and socioeconomic. However, the majority of us hold the same political views, hence our aforementioned reaction. Here he was– teaching at a liberal L.A. high school– asking us to consider the opposing perspective. In this climate of increasing political polarization, his proposition was refreshing. I found solace in this newfound ability to analyze current issues through an academic lens and explore different perspectives in the safety of our classroom. These discussions helped me recognize and overcome my own unconscious bias for the sake of learning, which ultimately expanded my worldview.
At a crossroads to either remain happily entrapped in the bubble of my beliefs, or expose myself to new perspectives, I chose the path of most resistance, bursting the bubble of political ignorance that threatens to divide people. Rather than delegitimizing different outlooks, I will embrace diversity at USC, listening to every perspective with an open mind. Though I initially misunderstood him, I realize now that my teacher had the right mentality; we could all stand to play the devil's advocate once in a while.
Why did this USC essay work?
To write one of the many USC essays that worked, you must tell a concise and thoughtful story. Your essay should highlight aspects of your personality not seen elsewhere in your application.
As the first of our USC supplemental essays examples demonstrates, many successful USC supplemental essays also describe a personal change. This USC essay example shows the admissions committee that this applicant is a critical thinker with the ability to self-reflect.
Of course, we don't know who the writers of these USC supplemental essays examples are. Still, this essay discusses a piece of the writer's experience likely not clear from their extracurriculars or intended major. Successful USC essay examples, however, should highlight a student's character. Whether the author is a pre-med student or a history buff, their understanding of political polarization adds depth and to their profile. In this USC essay example, we don't just learn who the author is. We also learn how they think and how they would operate on USC's campus.
Growth narrative
Crucially, this USC essay example does not just describe an experience. It also focuses on the personal growth the student underwent. When thinking about what experiences to write about for your USC supplementals, ask yourself: how did this experience change me? What were my views on myself and the world before this experience, and what were my views after? As shown in the best of our USC supplemental essays examples, this essay demonstrates that the student has undergone a change in perspective.
Additionally, our USC supplemental essays examples are well-structured and concise. This essay is no exception. When you only have 250 words to tell a story, a clear structure is paramount. By choosing to start with a quote from a teacher and moving into an anecdote, the writer immediately puts us, the readers, in their place. In this USC essay example, an anecdote serves as the "hook" for the essay. It engages the reader and makes them listen to what the author has to say.
As the author of these USC supplemental essays examples demonstrates, you should "hook" your reader with an attention-grabbing statement. Then, use the rest of your essay to tell your story. The writer's use of an anecdote in their USC essay example grabs our attention. It makes us want to finish reading their USC supplemental essay—and offer them a spot at USC.
Why USC Essay Examples
The next two USC supplemental essays examples are examples of the "Why USC?" essay. The "Why USC" essay serves to convey to the USC admissions committee why you belong at USC. It does so through two "whys": first, why you would like to go to USC, and second, why USC admissions should accept you.
In these USC supplemental essays examples, the writers detail their academic plans. They also highlight why USC is the best place for them to pursue those plans. Read these two USC essay examples to see how these students used their USC supplemental essays to enhance their USC applications.
Describe how you plan to pursue your academic interests at USC. Please feel free to address your first- and second-choice major selections. (Max 250 words)
Why USC Essay Examples #1
Eleven years of dancing have given me a unique fascination for human biology. With each grand jeté and every pirouette, the biological systems in my body—circulatory, respiratory, nervous, and skeletal—operate together in their own constant dance, their harmonious movement choreographed by the brain. I am amazed by our bodies' complexity, present even in the simplest of acts (it takes just eight muscles to point my toes). I've chosen to major in Human Biology, confident it will satisfy the insatiable curiosity I developed in dance class. Not only would its core requirements build upon what I've already explored in high school, it would allow me to delve into topics that pique my interest: genetics, evolutionary medicine, and neurobiology.
While Human Biology would stimulate my intellect, my second choice major—Global Health— would challenge me to apply biology to the real world. Through this interdisciplinary major, I would be expanding various science-based courses to the humanities through electives like AIDS in Society and Cultural Competence in Medicine. Both of these majors are career-oriented and excite me to be a Trojan.
Although my ultimate goal is to become a doctor (possibly a neurologist), I am very passionate about doing missionary work in Peru after I finish pre-med. Applying my medical studies to serving impoverished Peruvian communities would give purpose to my family's sacrifices for my education, and it would answer the question I have always asked myself: How can I make the greatest change in the world?
Why did this USC essay work?
Let's take a closer look at the second of our USC supplemental essays examples. As one of our "Why USC" essay examples, it focuses on specific majors and courses that will help the applicant achieve their career goals. When writing a "why USC" essay, or any "Why this college" essay, consider specificity. This student could study biology anywhere, so why should they study it at USC?
Their answer in this USC supplemental is clear, thoughtful, and well-explained. In the first of our Why USC essay examples, the student highlights USC's majors of Human Biology and Global Health. It shows how these programs would provide the interdisciplinary education that this student is looking for. The unique electives will not only help the student on their way to becoming a doctor; they would also contribute to their humanitarian passions.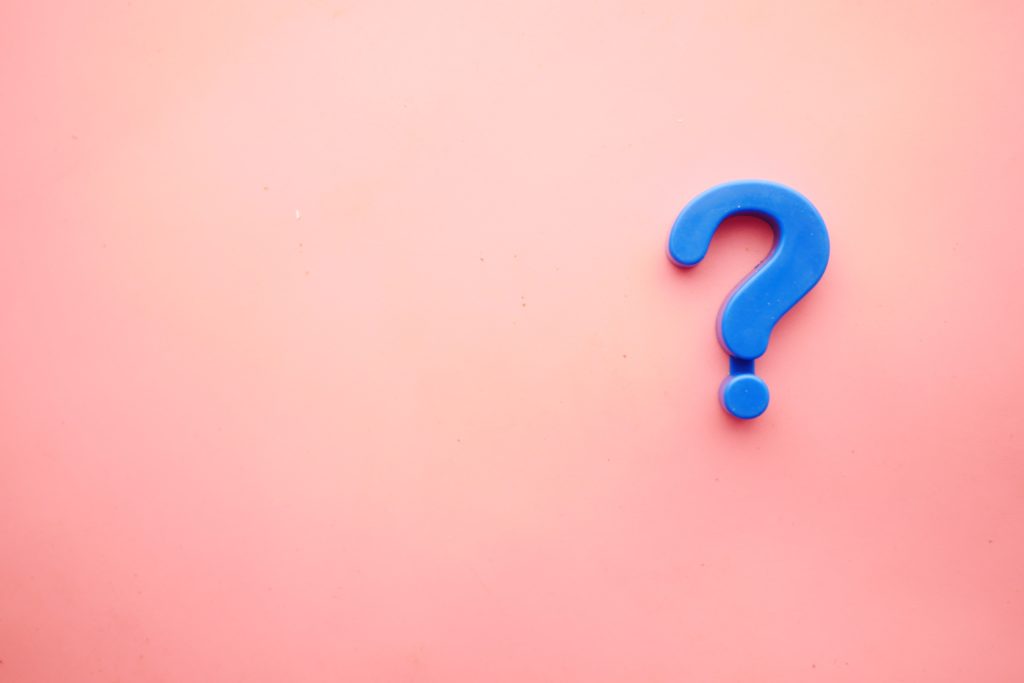 A great hook
The "hook" of this why USC essays examples also makes it special. The student weaves dance, one of their extracurriculars, into why they want to study human biology. In number two of our USC supplemental essays examples, this student employs a creative tactic to uniting two seemingly disparate interests: dance and a career in medicine. If the USC admissions committee were just reading this student's resume and intended major without their USC supplemental, they would have no idea how this students' hours of dance practice related to their dreams of becoming a doctor. Compared to other Why USC essay examples, this essay adds crucial information to the student's USC application.
Why USC Essay Examples #2
Captivated by connections between biology, public policy, and the social sciences, I hope to pursue a career in healthcare leadership that, uniting these fields, enables me to enhance the health and wellbeing of broad populations. USC's strong focus on interdisciplinary exploration within and outside the classroom would encourage me to develop the necessary capacity to collaborate across multiple pathways, while building a deep understanding of the systems and complexities underlying the challenges of managing population health.
The Global Health and Health Promotion & Disease Prevention majors would allow me to explore these complexities through courses such as Case Studies in Global Health, which surveys different international responses to healthcare crises. Through Behavioral Medicine and Biological & Behavioral Basis of Disease, I could pursue my interests in psychology and study with faculty who focus on systemic connections, like one professor's investigations into the overlap between behavioral health and biological stress responses.
USC's interconnectedness extends beyond pure academics—working with the Institute on Inequalities in Global Health, particularly the Ensuring Human Rights in Family Planning & Contraceptive Programs initiative, could provide valuable hands-on experience navigating social issues in a medical context. Similarly, the USC Inter-Health Council would provide unique opportunities to interact with diverse groups within a healthcare framework.
Increasingly, healthcare advances come with pressing questions about how to most efficiently and equitably manage them for the greatest public impact. USC's emphasis on interdisciplinary learning offers the perfect environment to develop the multifaceted knowledge and creativity needed to successfully address these challenges.
Why did this USC essay work?
Similar to the previous example, the third of our three USC supplemental essays examples shines in its specificity. The student who wrote the second one of these Why USC essay examples clearly has done their research. They list multiple unique opportunities that only USC could offer. They have gone further than only looking at class listings and professors. In fact, they specifically address the organizations that they could only access at USC.
Moreover, the third of these USC supplemental essays examples strikes a great balance. First, it shows that the student has done research about USC for their USC application. However, it does so while showcasing the student's personal passions and goals.
In this USC essay, the student first details their own desire to "pursue a career in healthcare leadership" that would affect broad change. They also explain their need for an interdisciplinary course to achieve this goal. Then, finally, they explain how USC offered the best possible education for their personal purposes.
How do I write a USC supplemental essay?
Now that you've read some USC essay examples that worked, you might wonder about your own USC essay. So, how can you write a USC essay that is as successful as these USC supplemental essays examples?
The key to supplemental essays is in the name: they should supplement your application materials. Your USC supplemental essays should add depth to your USC application. In doing so, they should help the USC admissions committee understand who you are. We can assume that our USC essay examples each added a piece to the puzzle of the writer's identity. For example, the student who wrote about how dance inspired their interest in Human Biology.
Three key criteria to keep in mind while considering how to write your USC supplemental essays are:
Structure
Content
Personality
In the USC example essay about different perspectives, we see how structure plays a role in how we read an essay. The essay had a clear beginning, middle, and end. It started with a particular experience, told us how that experience changed the student, and ended with how the student would act at USC given the lesson they had learned.
When writing a USC supplemental, content means: what is this essay about? No topic is off-limits (though we would discourage you from choosing overly-done topics like winning the big game, overcoming a sports injury, going on a mission trip, or dealing with a loss). Overall, whatever you choose should be meaningful to you. Writing about something that matters to you will automatically make your essay stronger. It will also demonstrate that you are a passionate individual. In the third USC essay example, you can tell that the writer cares deeply about pursuing a career in health leadership. The USC essay is focused and clear.
Personality in your essays
When thinking about how personality factors into your supplemental, think about authenticity. What are the things that make you, you? Think of the author of the second USC essay example. In their USC essay, they combine their dance extracurricular with their desire to study medicine. Then, they close the essay with a statement of their desire to make a positive impact on the world.
At first glance, these are all unrelated ideas. However, by using a comprehensive structure, the writer showcases many aspects of their personality in only 250 words. As long as you steer clear of anything too personal (ask yourself: would you discuss this at the dinner table?), you are free to highlight your unique strengths and traits in your supplemental.
USC states on their website that they look for "a diverse group of students who represent a vast array of perspectives and passions, who will enrich each other's education by challenging each other, inside the classroom and out." They expect your essay and short answer responses to help them "get to know your personality and your voice." So, use your USC essays to showcase your unique perspective. Throughout your USC application, try to show USC admissions how you would contribute to the community.
Additional Tips to Write the USC Supplemental Essays
Let's break down this USC supplemental essay. This USC essay prompt asks you to explain your academic interests and how you plan to pursue them at USC. The USC essay can include your first and second choice major selections. Though this is seemingly optional, it is recommended. In fact, both of the USC essay examples detailed in this article list multiple major choices.
Of course, a plan to pursue your academic interests must involve choosing a major. So, you should first reflect on what major you want to pursue at USC. If you're not sure how to choose, USC has its own suggestions on how to select a major. Remember, whatever major you choose, you can always change it once you are admitted to the school. The USC admissions team just wants to understand how your academic interests will manifest at USC. So, you need to detail specific programs and majors that you are interested in. Look at our Why USC Essay examples above if you need inspiration for your USC supplemental.
Brainstorming
Once you have decided on your intended USC major, you can begin brainstorming for your USC essay. Think long term—what do you hope to achieve with your USC education? How can USC help you not only follow your academic interests but, more importantly, achieve your larger goals? Remember the second of our "Why USC" essay examples: without knowing the author's goal of becoming a leader in healthcare leadership, we wouldn't understand the importance of pursuing an interdisciplinary education.
Also, always remember to highlight your personality. If you don't share your unique story in your USC supplemental, your essay won't enrich your USC application. If the USC admissions committee comes away from your USC essay learning more about USC than they do about you, then you haven't done a thorough job with your USC supplemental essays.

USC Short Answer Essay Examples
When writing your short USC supplemental essays, don't overthink it! Have fun with these ones. As long as you don't say anything offensive or inappropriate, you can answer honestly.
Remember that even though these questions are short and fun, you're not answering them in a vacuum. Each of these questions still contributes to the story your USC application tells. For example, if you have a long list of TV shows to binge-watch, pick the one that best adds to your application– someone interested in animation might pick Bojack Horseman instead of Grey's Anatomy.
If you need more prompting to spark your creativity, check out our more detailed review of these short USC supplemental essays from a previous year's guide.
How to craft original short answer responses
We've gone over some USC essay examples and what made them shine. Now, you might be wondering how to write unique, original short answer responses with only 100 characters. These short answer questions aren't unlike the other USC supplementals. All USC essays that worked will highlight what makes a certain student unique. For these particularly short USC essays—as with the longer USC essay examples—the most important aspect is that you are true to yourself.
The second piece of advice to consider when crafting these short answer USC supplemental essays is to pick the most creative choice. As long as you're answering honestly, you have a lot of room to pick the answer that you think is the most fun or tells the most about how you view the world. But remember: the goal is to create the best possible depiction of yourself, not to be the "perfect" applicant.
Here are some short USC essay examples to get the brain juices flowing.
Let's say I'm a student who is passionate about theater and want to go into K-12 education:
If your life had a theme song, what would it be?
"Don't Rain on My Parade" from Funny Girl
Dream trip:
Watching an original production of Shakespeare in the Globe Theater
What TV show will you binge watch next?
Abbott Elementary
Which well-known person or fictional character would be your ideal roommate?
Mrs. Frizzle
Favorite book:
The BFG by Roald Dahl
If you could teach a class on any topic, what would it be?
"'Vocal Adrenaline'? The Science of Singing as Depicted in 21st Century Popular Media"
So, why did these essays work?
As this hypothetical student, I've:
Listed things that I genuinely care about
Tied my answers into the story of my application (Abbot Elementary is a show about teaching, The BFG is a well-known children's book, "Don't Rain on My Parade" is a musical theater song where the character won't be stopped from achieving her dreams)
Showed creativity and personality in my answers (traveling back in time to see Shakespeare, using the show choir team from Glee as the title of my class on vocal science).
USC Supplemental Essay Top 5 Tips
With such a low USC acceptance rate, your supplemental essays are crucial to impress the admissions committee. Now that you have read and analyzed these USC essay examples, you are far better prepared to write your USC supplementals. That way, you can create the strongest possible USC application.
Top 5 Tips for crafting your USC essay prompts:
✔️Three Key Facets
Remember the three key facets of a good supplemental essay: structure, content, and personality. In USC essays that worked, you'll find that the author uses a strong structure to convey their ideas. They also make sure their character shines through. Strong USC essay examples paint a vivid picture of who the writer is and how they'd contribute to campus life.
✔️Focus on what matters to you
If you write passionately about something that matters to you, the essay will automatically be more effective. All of the USC essays that worked embody this perspective. So, use our USC essay examples as inspiration. Then, apply what you've learned from our Why USC essay examples (and other USC essay examples) to your own writing.
✔️Be detailed and specific
Be specific and do your research—take points from the Why USC essay examples. The more specific you are in your USC essays, the stronger they'll be. The USC application process is competitive, so you should do all you can to stand out.
✔️Authenticity is key
Be vulnerable—let the USC admissions committee get to know you. As with all aspects of the college admissions process, authenticity is key. Be yourself in your USC supplementals.
✔️ Fill in the gaps
Use your essays to cover any gaps in knowledge that USC might have from the rest of your USC application.
USC Essay Examples – Final Thoughts and Tips
The best way to become a writer of one of the few "USC essays that worked" is to study USC essay examples. The USC essay prompts change over the years. Still, how to get into USC despite the low USC acceptance rate always depends on the same factors.
Those factors are:
Meeting the USC application requirements
Crafting strong essays
Doing all you can to help the admissions committee paint a comprehensive, compelling picture of who you are
So, use our USC essay examples to jump start your writing process. We hope they help you write clear and compelling USC essays. Finally, for more advice on how to write the best supplemental essays for USC, check out our blogs from previous years.
---

This article was written by Rachel Kahn. Looking for more admissions support? Click here to schedule a free meeting with one of our Admissions Specialists. During your meeting, our team will discuss your profile and help you find targeted ways to increase your admissions odds at top schools. We'll also answer any questions and discuss how CollegeAdvisor.com can support you in the college application process.