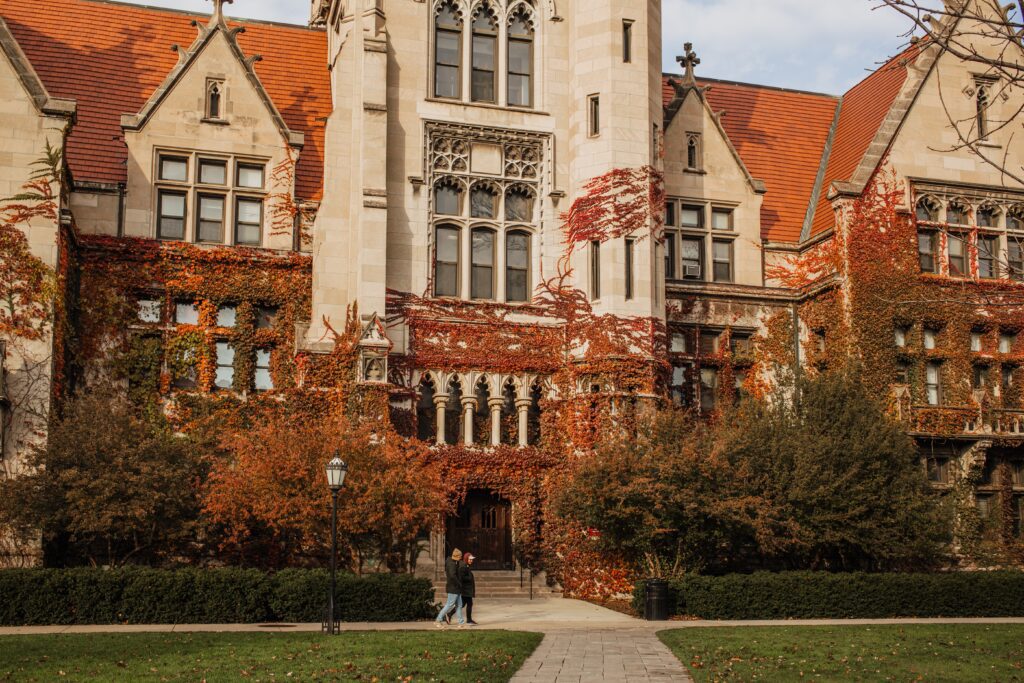 UChicago Essay Examples
As one of the world's top-ranked universities, the University of Chicago deeply values inquisitive and creative learners. For that reason, UChicago essays that worked are some of the most captivating and unique college essays out there. Hopeful applicants will benefit from reading UChicago essay examples. In fact, beyond just reading UChicago essay examples, closely analyzing UChicago essays that worked is an excellent way to prepare.
Are you thinking of applying to UChicago but not sure what goes into writing UChicago essays that worked? You're in the right place! In this article, we're going to read some UChicago essay examples and see why they impressed admissions.
In this UChicago Essay Examples article we'll look at:
Recent UChicago essay prompts
Several real University of Chicago essay examples
Why the UChicago essay matters
Tips for writing a UChicago essay, and more!
As one of the best universities in Illinois, the Midwest, and the world, UChicago demands top-tier essays. And with our expert analysis of UChicago essay examples, you'll be better prepared to craft your own..
How many supplemental essays does UChicago have?
There are two supplemental essays required for the UChicago application. These prompts can be found on the university's site as well as in the Coalition Application or Common Application. It's important to note these prompts—and, accordingly, UChicago essay examples—vary from year to year. However, you'll find similarities among UChicago essays that worked regardless of the prompt.
The first prompt is required of all students and is essentially a "why UChicago" essay. A "why UChicago" essay that works will follow the general framework of any other "why school" essay.
UChicago essay examples for the second required essay change the most between admissions cycles. This is because the second essay responds to one of several prompts created by UChicago students.
For both required UChicago essay examples, there is no set word limit. However, the University of Chicago admissions office suggests 650 words for the UChicago extended essay example. As for the "why UChicago" essay, the suggested word limit is lower, at 250-500 words. Regardless of your final word count, UChicago essays that worked use their words effectively, as we'll see soon.
What are the University of Chicago supplemental essay prompts?
UChicago essays that worked will respond to the unique prompts in an innovative and inquisitive manner. That being said, UChicago essay examples vary greatly as the prompts change yearly.
UChicago posts its current prompts as well as some of the favorite prompts of the past years. In fact, you can even find past favorite University of Chicago prompts from as far back as the nineties. As prompts change, so do UChicago essay examples; however, elements of Uchicago essays that worked are pretty constant. With that said, let's look at the current UChicago essay prompts.
The first UChicago essay prompt is required of all students:
How does the University of Chicago, as you know it now, satisfy your desire for a particular kind of learning, community, and future? Please address with some specificity your own wishes and how they relate to UChicago.
The second essay—the UChicago extended essay
The second required essay for the UChicago application is inspired by current students. In the most recent application cycle, it asks students to respond to one of the following options:
Essay Option 1:
Exponents and square roots, pencils and erasers, beta decay and electron capture. Name two things that undo each other and explain why both are necessary.
– Inspired by Emmett Cho, Class of 2027
Essay Option 2:
"Where have all the flowers gone?" – Pete Seeger. Pick a question from a song title or lyric and give it your best answer.
– Inspired by Ryan Murphy, AB'21
Essay Option 3:
"Vlog," "Labradoodle," and "Fauxmage." Language is filled with portmanteaus. Create a new portmanteau and explain why those two things are a "patch" (perfect match).
– Inspired by Garrett Chalfin, Class of 2027
Essay Option 4:
A jellyfish is not a fish. Cat burglars don't burgle cats. Rhode Island is not an island. Write an essay about some other misnomer, and either come up with and defend a new name for it or explain why its inaccurate name should be kept.
– Inspired by Sonia Chang, Class of 2025, and Mirabella Blair, Class of 2027
Essay Option 5:
Despite their origins in the Gupta Empire of India or Ancient Egypt, games like chess or bowling remain widely enjoyed today. What modern game do you believe will withstand the test of time, and why?
– Inspired by Adam Heiba, Class of 2027
Essay Option 6:
There are unwritten rules that everyone follows or has heard at least once in their life. But of course, some rules should be broken or updated. What is an unwritten rule that you wish didn't exist? (Our custom is to have five new prompts each year, but this year we decided to break with tradition. Enjoy!)
– Inspired by Maryam Abdella, Class of 2026
Essay Option 7:
And, as always… the classic choose your own adventure option! In the spirit of adventurous inquiry, choose one of our past prompts (or create a question of your own). Be original, creative, thought provoking. Draw on your best qualities as a writer, thinker, visionary, social critic, sage, citizen of the world, or future citizen of the University of Chicago; take a little risk, and have fun!
Soon, we're going to check out some UChicago essay examples. However, you may notice that our UChicago essay examples don't respond to the current prompts. That doesn't mean that these UChicago essay examples aren't helpful! Responses to these prompts will vary greatly based on each student's story. All UChicago essays that worked are valuable tools to aid you in writing your own college essays.
Demystifying the UChicago Extended Essay
When considering how to write a UChicago extended essay example, think about how unique all of the UChicago uncommon essay examples are. There is no one-size-fits-all way to craft impressive UChicago essay examples; rather, there are infinite ways to approach them.
While that may feel overwhelming for some students, try to focus on the creative liberty the UChicago essay examples allow. Because the University of Chicago essay examples are so unique, students have a grand opportunity to express themselves.
What's the goal of UChicago essay examples? Well, the UChicago extended essay example has a slightly different goal than "why UChicago" essay examples. The prompts are admittedly "provocative." After all, this competitive university wants the most curious, inquisitive minds in the nation. Accordingly, successful UChicago essay examples prove that admitted students aren't afraid of thinking out of the box.
In the end, although the prompts seem quite different from other college essays, the goal is the same. UChicago essays that worked share more about each student: their interests, background, life experiences, or tastes. The exciting part about the UChicago uncommon essay examples is the rare opportunity to embrace your quirkiness or get serious. The choice is yours!
UChicago Extended Essay Example
The first of our UChicago uncommon essay examples touches on some themes common in more traditional diversity/background/life experiences prompts. Read the first of our UChicago essay examples closely. How does the writer share more about themselves in an eloquent manner while still responding to this unique prompt?
UChicago Extended Essay Prompt:
A neon installation by the artist Jeppe Hein in Chicago's Charles M. Harper Center asks this question for us: "Why are you here and not somewhere else?" (There are many potential values of "here", but we already know you're "here" to apply to the University of Chicago; pick any"here" besides that one). – Inspired by Erin Hart, Class of 2016.
UChicago Extended Essay Example
In a culture where Bollywood's 'item girls' receive fame and glory for their provocative dancing and scant clothing, I am often filled with shame and even disgust for my own Indian heritage. Films and television soaps reinforce gender stereotypes of dominating male characters, while their female counterparts are either passive homemakers or desirable 'item girls.' These movies are mainstream and celebrated in my culture, watched by children and grandparents alike.
How can I embrace and respect my culture if this inequality pervades? Because I notice these things, and define them as blatantly sexist, does that make me less Indian?
In a culture where dowries are still regularly exchanged between families, I cannot help but notice the objectification of women that is culturally acceptable and ubiquitous. I cannot understand how Indian women all over the world permit their future family to request money and goods equivalent to their supposed 'worth.' This is the feminist and Western approach to dowries However, if I look closer, there can be a degree of justification to this practice. The parents-in-law are given money and luxurious goods for the bride in order to protect her if her husband and breadwinner can no longer work.
While this reasoning does offer some justification for the persistent existence of dowries in the 21st century, it brings new objections to the presumption that the bride will not contribute to the family's income. I see the world through two lenses as the clash between Eastern and Western culture pervades my every thought and action.
During rare family gatherings, the few times I get to see my extended family, the joy of the reunion is mellowed by what I see. The men and children lounge into the couches, sipping tea and crunching bhel (Indian snack), while chuckling and debating over current events. In the kitchen congregate the women, busy cooking and giggling with each other, but in a constant frenzy to prepare the next meal or brew more tea. Distracted by the simmering chai, this room lacks the same fervent discussion of prevalent global issues. The living room and kitchen stand divided between the men and women. As a female young-adult, I am confused as to where I belong- to which room do I go? While we are one family, the divide remains firm. I feel sick to my stomach, as I alone perceive the waves of sexism that ripple beneath our facade.
Adding to this confusion are my looks. I am a rich mocha, but with too much crème, and suddenly I no longer look Indian. My unique ringlets add fuel to my accusers' claims. Too pale, and too many curls. I have been called nearly every ethnicity in the globe, from African-American to Latina to Russian. When I explain my Indian heritage, aghast, they cry, "But you can't be Indian!" Hurt, I leave questioning my appearance and the personality I project.
On the other hand, Hindu culture reveres female empowerment through the worship of powerful female deities such as Kali and Lakshmi. This hypocrisy baffles me. Why I am here? Why am I Indian, when everyone questions my ethnicity, and I, myself, question certain practices?
I realize, I am here to question and ponder, because thinking about the life and environment in which you live is critical. Because the fact remains that I absolutely love my culture. The passionate, unrequited urges to dance at every occasion in a flurry of vibrancy cannot be found anywhere else. I love the intrinsic and irrevocable respect for the knowledge and experiences elders bring. Also, I appreciate the emphasis on family as ultimate supporters and best friends. I even love the sense of duty and service that being a daughter brings. Outwardly, perhaps, I don't conform to the typical model of an Indian girl, reserved and soft-spoken, with thick, straight hair and rich mocha skin, but I have the heart and soul of one.
Why This UChicago Essay Worked
With endless ways to respond, this writer's UChicago extended essay example offers the reader a unique look into her life. She contemplates the many clashes in her own culture and her way of thinking and navigating the world. However, in her final reflection on precisely why she's "here," she affirms the centrality of her culture to her sense of self.
The author of the first of our UChicago essays that worked dissects aspects of her culture that disquiet her. The reader sees an inquisitive person who's always questioned cultural norms that others within her family might not have. Of course, she doesn't completely reject a culture because she doesn't completely agree with it. On the contrary, she's able to find and appreciate the parts that have shaped her into who she is. Additionally, while she may not exemplify what's "typical" of her culture, she recognizes that it's nevertheless intrinsic to her experience. And she loves it.
UChicago essays that worked often show growth. In the first of our UChicago uncommon essay examples, the writer shows how she's navigated the inner conflict she experiences around her culture. In the end, even though she doesn't come to a conclusive answer, the writer accepts the ongoing process of questioning. Moreover, she recognizes her culture and her surroundings aren't mutually incompatible, but that she must find her own balance. This willingness to accept ambiguity and keep questioning is certainly important at an elite institution like UChicago.
More UChicago essay examples
Let's continue with the UChicago uncommon essay examples. Again, as you read this UChicago extended essay example, note features common among college essays—not just UChicago essay examples.
UChicago Essay Prompt:
Share with us a few of your favorite books, poems, authors, films, plays, pieces of music, musicians, performers, paintings, artists, blogs, magazines, or newspapers. Feel free to touch on one, some, or all of the categories listed, or add a category of your own.
UChicago Essay Example
Downton Abbey makes me fantasize about the elaborate fashions of the 1900s, with long taffeta gowns and hats bursting with feathers and jewels, each lady is a vision of elegance. Each episode and season leaves me fascinated by the grandeur and magnificence of the house, which stands in stark contrast with the peeling grey wood of the downstairs kitchens and servant halls. The servant's staircase is shabby and dull, and runs parallel to the vibrant tapestry-covered marble staircase for those upstairs. I am puzzled by the smooth refinement of upstairs, juxtaposed with the panting bustle of downstairs.
I constantly marvel at the writers' ability to craft characters to whom I can relate, despite the gap of a century. The world they lived in is so vastly different from today, yet people of all ages experience comparable emotions such as jealousy, passion, and shame. I am left breathless by the fact that each character faces similar challenges of familial disappointment, honor, and struggle to find a purpose in life; just as we do today.
Technology may change, but human nature remains the same. In addition, the rich historical background of Downtown Abbey provides intricate context to the larger historical events I learn in class. I am transported from merely learning about the implications of World War 1 and the Spanish Influenza, to learning about how these impacted the daily lives of people.
Downton Abbey is more than merely a television show to me. Calling my grandmother in England to discuss in the elaborate plot twists and new character developments has brought us together for a shared passionate experience in the same living room. We avidly discuss Mary's slew of new suitors and Daisy's latest heartbreak via video chat. Excitedly we giggle over birth of baby George and Ms. Pattmore's witty retorts. In a unique twist, Downton Abbey has become something that transcends the thousands of miles that separate us.
In addition, Pride and Prejudice couples my love of fairytales with my irrevocable feminism.
Forever imprinted in my mind is the first time I attempted to read Jane Austen's masterpiece, as a plucky third grader who brought the book to reading circle. At that young age, I was merely fascinated by the drama of five girls, each with their own tantalizing personality. But now, I realize the subtle life lessons concealed within each page. This novel makes me squash my teenage urges to judge and categorize people instantly, instead realizing that there is something to be learned from all people from all walks of life- especially the people from whom I am the most different. This subtle yet sparkling wit of Mr. Bennett reminds me to laugh more at the chaos and confusion life often brings.
The dysfunctional and hilarious family dynamic provides comedic relief and reminds me of the 19th century equivalent of a reality show. I admire Jane Austen's subtle yet thought-provoking feminism through Elizabeth, as she pokes fun at her best friend for marrying without love for money and position, something she could never do. Also, I am inspired by Elizabeth's passionate resolve against being 'anybody's fool! I am drawn by my love for English literature, which provides a window to discover historical intricacies that mirror a universal human experience.
Why This UChicago Essay Stood Out
The second of our UChicago essay examples hooks the reader and shows the author's ability to connect with others. Much more than simply saying, "I like Downton Abbey because of the costumes", the writer describes in detail the wardrobe and architecture. UChicago essays that worked provide ample details to help the main idea—and the writer—come to life for the reader.
Then the writer goes on to show how humans share the same feelings and experiences, which transcend time periods. This shows the reader how the writer is capable of empathizing and relating to people even through their differences. As the author points out, human nature is the same no matter the time period. Their personal understanding of this will ideally motivate humanistic, world-changing work at UChicago and beyond.
Focusing on the personal impact
Although this writer includes their grandmother in the essay, notice that the focus comes back to a lesson. Writing about experiences with friends or family in college essays is by no means off limits. However, those who do so should use a strategy like this essay. In other words, the essay should ultimately discuss personal impacts or lessons on character.
Finally, the writer touches on the book Pride and Prejudice and the feminism portrayed within the book. Through this point, we learn more of the author's values as well as traits in characters—in people—that they admire. She again ties the book to the underlying theme of her essay which is the universal human experience.
This multifaceted essay engages the reader, answers the prompt, and allows some insight into the author's values and way of thinking.
How do you write a UChicago essay?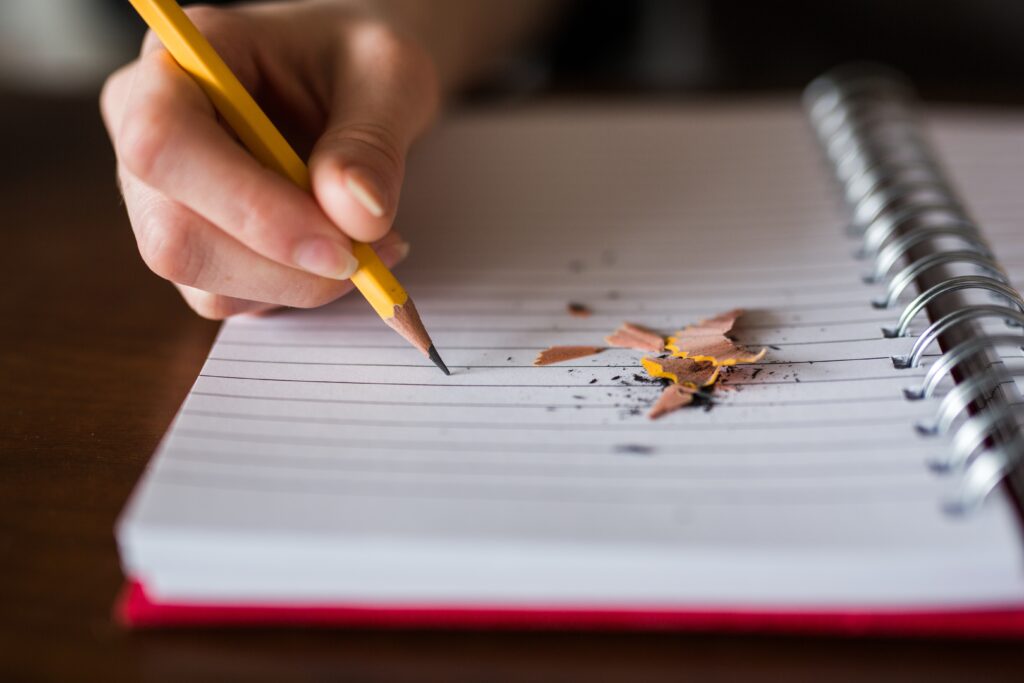 Logically, University of Chicago essay examples vary: a UChicago extended essay example differs in many ways from UChicago essay examples. However, while UChicago essays that worked may look very different, they serve the same greater purpose. Above all, writers must show admissions who they are and why they belong at UChicago.
"Why UChicago" essay examples will follow the format of a "why school" essay. Students should get specific as they reference opportunities, programs, faculty, or extracurriculars found only at UChicago. Additionally, UChicago essay examples should demonstrate just why the writer belongs on campus. How do your values align with those of the university? What will you bring to the school's community? UChicago essays that worked should also show that UChicago is a good fit for the student—it goes both ways.
More 'Why School' essay examples
Before writing, check out some successful "why school" essay examples from a variety of different schools. Of course, pay special attention to the "why UChicago" essay examples. Additionally, don't miss essay tips from the University of Chicago admissions team. Given the competitiveness of UChicago admittance, UChicago essays that worked must all stand out.
As for the UChicago uncommon essay examples, they can be approached in a myriad of ways. Firstly, be sure to choose the topic that excites you the most. Which immediately catches your eye? If you can't decide, brainstorm for each first to see what you can write. Then, choose the topic with the most potential for a meaningful essay you want to write. Successful UChicago uncommon essay examples are founded on genuine excitement about the essay, so choose a topic that excites you.
You may want to free write to get your ideas flowing. From there you can choose the "meat" of your essay out of a slew of words. University of Chicago essay examples must be unique to get you admitted. UChicago essay examples that worked ranged from serious to humorous. Don't be afraid to have fun and get creative. The main goal is to share with admissions more about yourself. And, of course, show off your writing chops!
Does UChicago care about supplemental essays?
In short, yes, absolutely! Understanding why different University of Chicago essay examples had success will do wonders for students writing their essays. The essays are a pivotal part of the UChicago application. And as one of the best universities in the nation, UChicago wants students with well-crafted essays
Of course, there are many factors that contribute to college acceptance, such as GPA and extracurriculars. Students will want to polish each part of the application, which starts early with your high school curriculum choices.
Making sure that you meet all of the University of Chicago requirements and the UChicago application deadline is also imperative. After all, there's no use in writing perfect UChicago essay examples if your application is incomplete or late. Start planning your application early so you have documents in hand well before the deadline. With this in mind, most colleges use a holistic evaluation process when considering candidates. With such unique essay prompts, it's clear that University of Chicago admissions wants students who rise to the occasion. That means students who passionately, creatively, and inquisitively respond to the prompts.
You'll notice that all the UChicago essay examples provide some valuable insight into the writer's life and personality. These wouldn't have been apparent from other parts of the application. That is to say, your essays should help to fill in your picture, so to speak. Admissions officers read essays to learn more about students to ensure that their values and goals align with the university.
Need more help with your UChicago essays?
While we've checked out a couple of UChicago essays that worked, there are plenty more resources on the topic! In fact, you can check out more University of Chicago essay examples and see just why they worked, too. Reading UChicago uncommon essay examples will help inspire you to write your best UChicago extended essay example.
The UChicago acceptance rate is one of the most selective in the nation at 5.4%. In light of that, applicants should do everything possible to make their application stand out. Read our how to get into UChicago guide for more tips on being a competitive candidate.
While our "how to get into" guides cover each step of the application process, we have additional resources beyond UChicago essay examples. Watch our webinar for more valuable insight on how to write and edit your own UChicago essays. You can also take a look at UChicago admissions' announcement of the most recent prompts in the video below.
Chicago Essay Examples – 5 Takeaways
What have we learned from these UChicago uncommon essay examples? Here are 5 key things to keep in mind to make sure that your University of Chicago essay examples are successful.
5 Tips for Writing Chicago Essay Examples
1. Start early!
This goes for all aspects of the college journey, from the demographic info to the essays. The UChicago application deadline can creep up with everything else busy high schoolers have going on. Don't let it take you by surprise! Specifically, successful University of Chicago essay examples have almost certainly undergone more than one revision. Start your essays well before the UChicago application deadline to make plenty of time to brainstorm, outline, draft, and edit. Before applying, check out all of the application deadline options to see what works best for you!
2. Choose your topic carefully
In order to write your best essay, you'll want to choose the topic that most excites you. Which prompt caught your immediate attention? And, can you respond fully to the prompt in a way that shows more of your personality and values to the University of Chicago admissions team? The strongest University of Chicago essay examples brimming with passionate language and excitement.
3. Get creative
You'll notice that UChicago uncommon essay examples usually hook the reader. This is where the favorite writing phrase comes in handy: show, don't tell. When writing your essays, don't merely list your points. Captivate the reader with descriptive language and attention-grabbing narrative strategies. The successful University of Chicago examples almost read like a story that you just don't want to put down.
4. Meet the requirements
While there is no official word limit for the UChicago uncommon essay examples, there are "recommendations". Successful University of Chicago essay examples are often 250–500 words for the first prompt and about 650 for the second. Obviously, be sure to answer both required essays!
5. Show who you are
This is the most important part of all college essays. Of course, comprehensively answering the prompt is also vital, but applicants must also tell admissions about themselves. Don't just repeat other parts of your application; use the essays to share something about yourself that admissions wouldn't see otherwise. Most importantly, be yourself! One of the most common mistakes applicants make is trying to write something that University of Chicago admissions officers want to read. Answer the prompts in an authentic and unique way.
Overall, remember that UChicago uncommon essay examples are an opportunity to stand out among a pool of qualified candidates. At one of the most selective universities in the nation, UChicago uncommon essay examples catch the eye of the admissions team. So, be sure to read several UChicago uncommon essay examples possible before starting your own. They'll surely spark inspiration as well as show what's worked in the past.
If you're feeling overwhelmed after dissecting the UChicago uncommon essay examples, don't worry! CollegeAdvisor's Admissions Experts help students in every step of the college application journey, specifically with the University of Chicago requirements. They offer personalized support with everything from creating a college list to writing essays to applying for financial aid.
Don't focus on rankings and acceptance rates when planning your essays—just creatively show who you are through your prompt responses. Have fun when writing each UChicago essay! After all, people call them "uncommon essays" for a reason. UChicago wants you to think outside of the box when responding to their one-of-a-kind UChicago essay prompts.
---

Sarah Kaminski wrote this article. Looking for more admissions support? Click here to schedule a free meeting with one of our Admissions Specialists. During your meeting, our team will discuss your profile and help you find targeted ways to increase your admissions odds at top schools. We'll also answer any questions and discuss how CollegeAdvisor.com can support you in the college application process.