NC State Supplemental Essay Examples
North Carolina State University is a highly-ranked public research university in Raleigh, North Carolina. Holding the #72 spot on the U.S. News Best National Universities list, NC State is known nationwide. Accordingly, NC State admissions is competitive, meaning applicants must craft strong NC State supplemental essays for a chance of acceptance. Reading effective NC State supplemental essay examples can help you learn how to craft your own.
NC State essay examples, like any well-written sample college essay, each work for their own reasons. This guide will delve into three NC State supplemental essay examples, starting with a why this major essay example. Then, we'll analyze an obstacle essay. Finally, we'll closely read a cultural diversity essay. By breaking down NC State supplemental essay examples, we'll help you prepare to write your own NC State supplemental essays.
How many essays does NC State require?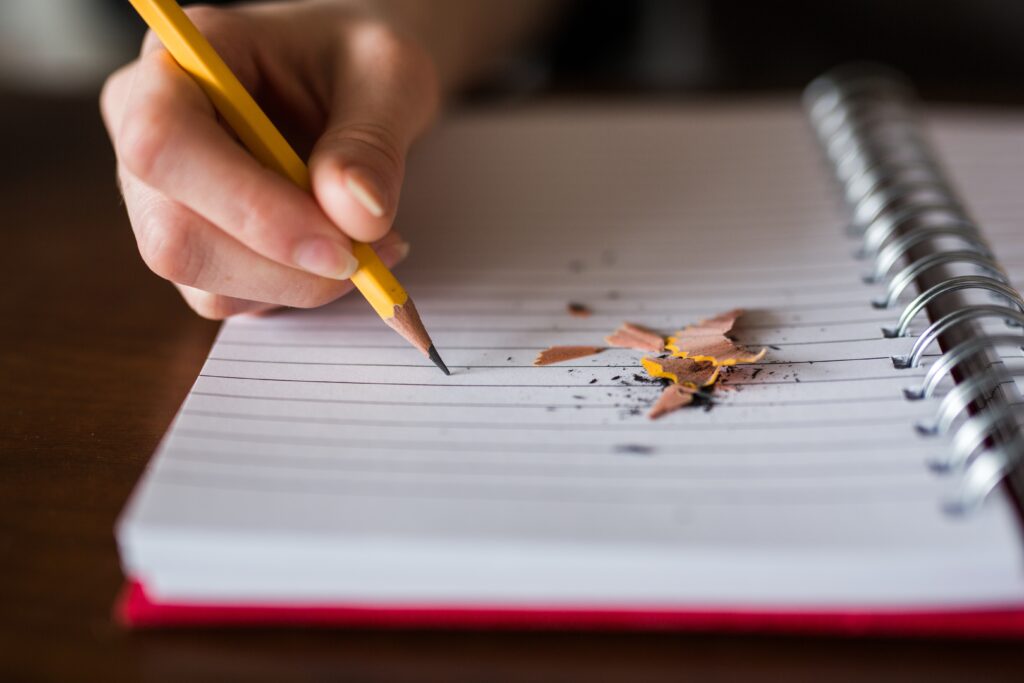 Before approaching any NC State supplemental essay examples, you should know how many you'll have to write. To put it simply, there are three required essays and one optional essay. If you know how to get into NC State, you know that all your essays should be as strong as possible. But what exactly are the NC State supplemental essays?
Applicants can complete the NC State application on either the Common Application or Scoir (also known as the Coalition Application). The NC State personal statement is the essay required by these application platforms. As it's so common, there is no shortage of sample college essay resources for this NC State personal statement. In this guide, however, we will only review NC State supplemental essay examples for the NC State-specific prompts.
It's important to note that while the NC State admissions page only lists one required prompt, there are indeed three. You can confirm which NC State supplemental essay examples are required on the Common App website. We'll further explore the essay prompts for the NC State application soon.
Applicants may also indicate their interest in the prestigious NC State University Honors Program. There are additional required NC State supplemental essays for applicants to the UHP.
NC State University Honors Program
The NC State University Honors Program challenges highly motivated students with unique opportunities, including Honors seminars and the Honors Forum. Additionally, Honors students can engage in special research, creative, and academic pursuits both on- and off-campus. The application process is correspondingly challenging, requiring more NC State supplemental essays.
There are two additional NC State supplemental essays you must write for the UHP. We don't have NC State supplemental essay examples for these two, but the prompts are similar to those of other Honors programs nationwide.
Here are the UHP essay prompts:
1. One of the key components of the University Honors Program is a special set of courses called Honors (HON) seminars. You can learn more about them here. These discussion-based seminars are designed to expose students to the ways multiple disciplines approach and solve problems.

Review the courses we have offered in recent years and write a 250-350 word essay in which you explain why one particular course will be of interest, furthering your academic, professional, and personal goals while engaging you and your peers.
2. Another key component of the University Honors Program is the Honors Forum. The Honors Forum is designed to help students become active, informed, and engaged citizens. It delivers debates and discussions about contemporary social, political, and scientific issues; lectures from people with compelling stories to tell; and performances from a diverse collection of artists. You can learn more about it here.

As a UHP student, imagine you are tasked with helping select speakers and topics for the Honors Forum. In an essay of 250-350 words, tell us what speaker, creative figure, or topic would you promote? How did you make your choice? How does your choice educate, challenge, and inspire others?
In general, these essays should be particularly strong, featuring introspection on your experiences and your future. You should emphasize academic curiosity, particular offerings of the program, and, if possible, concrete aspirations. Make sure to highlight your thirst for knowledge and willingness to engage with the world and people around you. Check out our guides for Boston, Brown, Purdue, and Clemson Universities for some advice on similar essays.
NC State Supplemental Essay Prompts
As stated above, our three NC State supplemental essay examples will cover the three NC State supplemental essay prompts. All NC State supplemental essays have a 250-word limit. The prompts are:
1. Explain why you selected the academic program(s) above and why you are interested in studying these at NC State.
2. NC State University is committed to building a just and inclusive community, one that does not tolerate unjust or inhumane treatment, and that denounces it, clearly and loudly. Please describe what those words mean to you and how you will contribute to a more diverse and inclusive NC State environment.
3. Discuss any other obstacles and/or hardships that you have encountered that have affected you personally or academically and how you dealt with them.
Of course, the wording of the prompts can change between admissions cycles. As a result, NC State supplemental essay examples that worked may look different from year to year. In fact, two of our NC State supplemental essay examples address slightly different versions of the current prompts. However, the best approach for NC State essay examples is still the same.
NC State Supplemental Essay Prompts Breakdown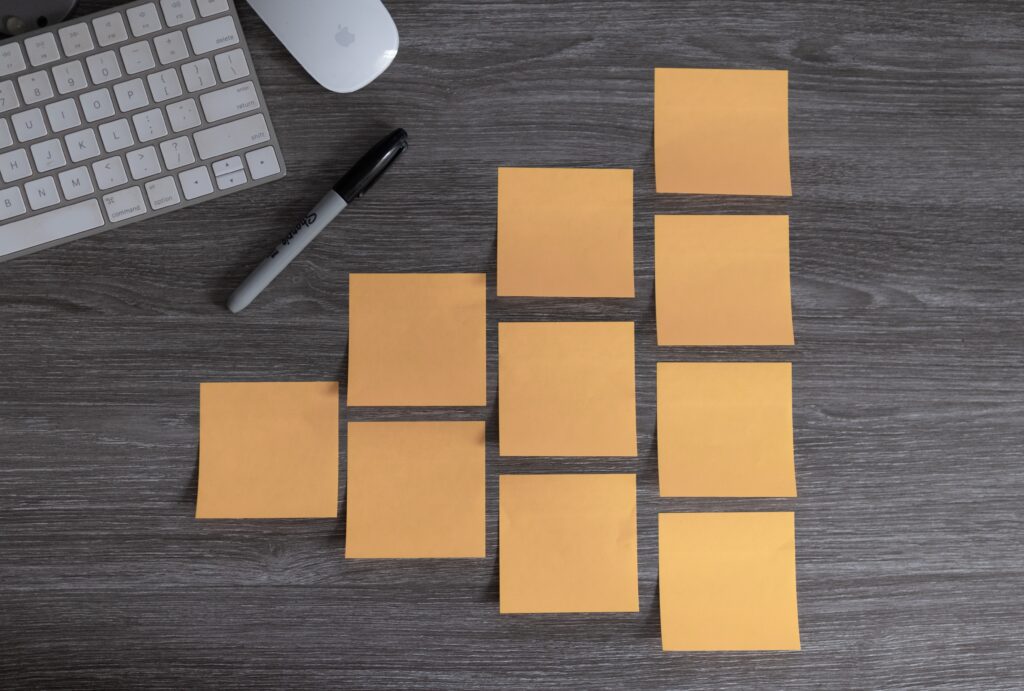 Let's briefly discuss the best way to approach each prompt. Keep these tips in mind as you read our NC State supplemental essay examples and our specific commentary on each one. How can you implement these in your own essays?
Why this major essay
The first prompt is a fairly standard why this major essay example combined with a why school essay example. When applying to NC State, first-year applicants are required to choose a first- and second-choice major. There are scores of NC State majors but no undecided option. So, even if you aren't entirely sure, do your best to choose a major you're interested in.
NC State essay examples that answer this prompt well are clear about their interest in a specific field of study. Equally important is specificity regarding the school. You've probably heard this advice a thousand times: talk about programs, professors, or courses you like. It's cliché, but it's true. Doing your research on a school never hurts, and the best NC State essay examples leverage that research.
Cultural diversity essay
The next prompt is essentially a cultural diversity essay, asking about your contribution to a diverse community. NC State essay examples answering this will have an extra point to consider: denouncing injustice. There are infinite ways to approach this one, as everyone brings something unique to campus. But it's important to address the prompt's question of what a "just and inclusive community" means to you.
Obstacle essay
Lastly, there is the optional obstacle essay. At first, "any other obstacles" may make it seem like this is a space to detail extenuating circumstances. Indeed, writing about personal hardships is absolutely acceptable, especially if you're explaining a dip or gap in your academic history. On the other hand, if you have a more general academic or personal challenge, write it. Knowing how to get into NC State means knowing how to deepen your personal narrative. These 250 words can do just that. In other words, don't think of this as just an optional essay.
Finally, before we look at some NC State supplemental essay examples, remember that they're broadly useful. Even if you're not completing an NC State application, these NC State supplemental essay examples answer common essay prompts. In other words, the NC State supplemental essay examples and advice we give may prove helpful with other college essays.
NC State Essay Example #1 – Why Major/Why School?
The first of our NC State supplemental essay examples answers the following prompt:
Discuss your reasons for pursuing the Major/Academic Program selected above.
You'll notice it's a reworded version of the first prompt. Here is the sample college essay:
NC State Essay Example #1
As an innovator and creative thinker with a love of math and science, I am interested in pursuing a career in engineering. I will contribute my natural curiosity to the NC State learning community while developing critical thinking skills and collaborating with my peers.
Why this NC State essay worked
First of all, you're may be thinking, "Is that it?" Remember that prompts can change from year to year. When this essay was submitted, this prompt had a 50-word limit. However, even short NC State essay examples have something to teach us—especially for other short-answer essays. In essays this short, every word counts.
When writing NC State supplemental essay examples, it can be challenging to stay concise. With a prompt this short, you have no choice. Short NC State supplemental essays have no room for the anecdotes and dialogue found in an NC State personal statement. This writer states clearly what kind of student they are, their areas of interest, and aspirations for college and beyond. Although stylistically different from a narrative why this major essay example, it still checks all the boxes of an effective sample college essay.
In fact, it's not a far leap to adapt NC State essay examples like this for the current prompt. The author could write about a time they demonstrated the qualities laid out so neatly in this essay. If you're getting lost in the weeds drafting an essay, take a step back. Can you write what you want to say in 50 words? Give it a try—you may find that you just need to clarify your vision.
NC State Supplemental Essay Example #2 – Obstacle Essay
The second of our NC State supplemental essay examples is about obstacles. Specifically, it answers this prompt:
Discuss any obstacles and/or hardships you have encountered and how you dealt with them.
This is nearly identical to the current third prompt, except that the current version specifies that obstacles can be personal or academic. Let's read the essay, which also had a different—longer—word limit when it was submitted:
NC State Essay Example #2
A familiar sense of dread washed over me as I contemplated suffering through yet another group project. My AP Language class was essentially a yearlong exercise in collaboration. The groups always consisted of a leader personality and a few follower types, and I had come to expect directing projects assuming all responsibility. This time, I would have to lead my team in creating a video and website, while resisting the temptation to do the project myself. I struggled to make myself vulnerable by releasing control.
I was always placed with two students who consistently saved their work until the night before it was due. My mind went on autopilot, organizing my time to complete the entire project myself. I tirelessly researched facts and wrote a script for our video, individually bearing the load of an assignment designed for three people. As the deadline approached, my stress level and workload increased. I realized something had to change. I embraced the different learning styles and work ethics of my group. Typically, I would choose to collaborate with students I know well, but it can prove deadly for creativity. While working on the website, I assigned each person a specific task so that everyone was invested in the outcome. Leading this diverse team by delegating produced better results. In the past, my classmates had depended on me, but this time, I insisted on equal contributions. Our website was much better as a culmination of everyone's ideas instead of a reflection of only my own. Through this and future projects, I learned to thrive on collaborating for a common purpose.
I have translated my delegation skills directly into my life. When I paint houses with Habitat for Humanity, I have seen how effective collaboration helps others who are less fortunate. Even though it can be challenging to entrust the outcome to others, each person in our group has a different skill set to aid in the completion of the house. Whether working at school or in the community, I have learned that delegating the work is essential to successful collaboration.
Why this NC Supplemental Essay worked
Effective NC State supplemental essays for this prompt will be both retrospective and introspective. That is to say, they reflect not only on the obstacle, but how you navigated it with your tools and knowledge. What did you learn about yourself in the process? Did overcoming this obstacle change you?
This author is frank about their control issues and how this character flaw was hindering their group work. Clearly, they have thought a lot about their approach to group projects, as well as their struggles with leadership. Additionally, they acknowledged their history of working with the same people and why that is often unproductive. Acknowledging personal flaws and growing with them is welcome in NC State supplemental essays.
Good NC State essay examples like this one are also full of specific details. Here, the writer delineates their process of realizing the problem, then delegating tasks. The reader can see into the writer's thought process, following their shift in perspective. Details help to root NC State essays examples in reality and keep the reader engaged.
Finally, the writer draws connections between this experience and other areas of their life. This is a great strategy for showing that you can apply lessons to different situations and recognize those links. Good NC State supplemental essay examples are able to illustrate the relationships among various skills, experiences, and activities. Moreover, great NC State State essay examples can show those through time: how could this challenging experience inform your future?
NC State Essay Example #3 – Diverse Community Essay
The last of our NC State supplemental essay examples addresses the following prompt:
NC State is a community that is strong because of the diversity of our perspectives and experiences. Please describe how you could contribute to or benefit from campus diversity.
This prompt looks the most different from its current version, though it's still very similar. The current prompt includes NC State's vision for an inclusive community and asks for a response. With that said, let's read the last of our NC State essay examples.
NC State Essay Example #3
Diversity is the culmination of experiences and backgrounds within a community.
Through my diversity of opinion, I have contributed to my high school classroom as well as [NAME OF SCHOOL REDACTED]. In my AP Literature class, I look beyond the literal meaning of a poem and into the deeper meaning, often suggesting a contrasting interpretation. I play the Devil's advocate in an AP Government debate to explore the many facets of an issue. In my AP Spanish class, I apply my grammatical knowledge to our class discussion of the differences between the Mexican and American education systems. While attending [NAME OF SCHOOL REDACTED] for instrumental music, I had a unique perspective as a French horn player in a large orchestra. I will continue to seek out opportunities to provide various perspectives in a classroom setting, respect differences of opinion, and promote intellectual curiosity.
Why this essay worked
By opening with their definition of diversity, the writer provides a frame for understanding the rest of their essay. This can be helpful for prompts that could have multiple different interpretations depending on the individual. Even more, it can help you set the theme for your essay.
This writer centers the intellectual diversity they bring to the table, from poetry analysis to debate. By providing several discrete examples, they evoke both the multitude of things they do and the various perspectives they hold. They show the reader that they consider topics from all angles and try to find new points of view.
Aside from the wealth of examples, the writer strikes a balance between showing and telling. Another piece of advice college applicants never stop hearing, showing-not-telling is important. However, it's also critical to arrive at your point. What are these examples and anecdotes for? This writer closes by looking to the future and how their intellectual curiosity will underpin their approach to college.
Are NC State Supplemental Essays important?
As you cannot submit your application without NC State supplemental essays, yes, they're important. But more than just fulfilling a requirement, NC State supplemental essays show NC State admissions officers who you are. In addition to the NC State personal statement, NC State supplemental essays demonstrate your personal and intellectual character.
Even if you know all about how to get into NC State, an acceptance letter is never guaranteed. As one of the top schools in North Carolina, NC State is in high demand, especially among North Carolina residents. In light of that, highly polished and intentional essays are a must.
Another confounding factor is test-optional admissions. NC State has gone test-optional through fall 2024 in response to the challenges of testing during the COVID-19 pandemic. In the most recent admissions cycle, 53% of students applied without submitting test scores. In such cases, the rest of an NC State application is weighed more heavily. Especially for students applying without test scores, strong NC State essays can make or break your NC State admissions chances.
If you're banking on financial aid and scholarships, applying early with well-crafted NC State supplemental essays is the best strategy. Early deadlines usually yield higher acceptances and more financial aid, no matter what school. The NC State Early Action deadline is November 1st, so make sure you start writing early to get ahead.
Getting Started on your NC State Essays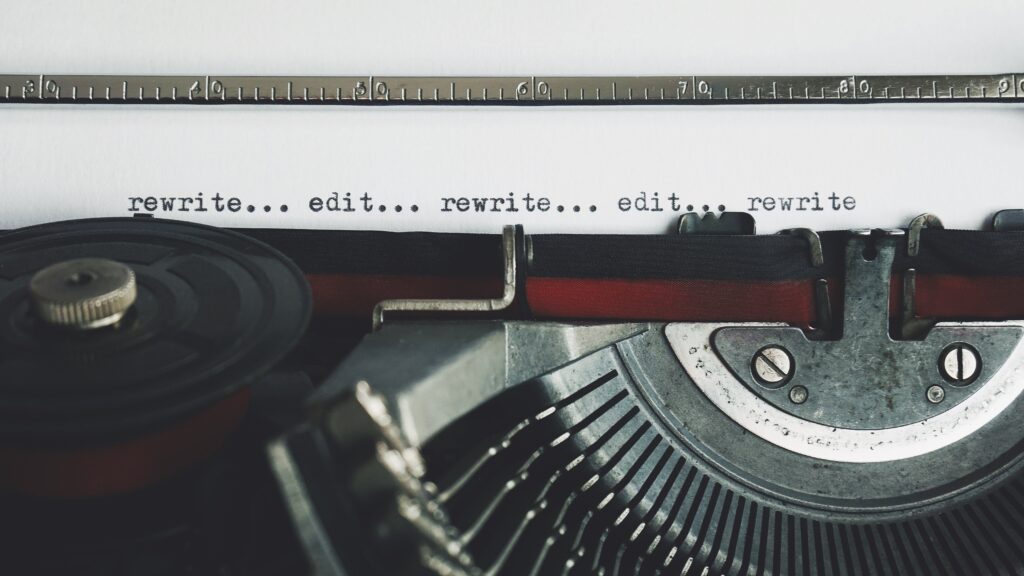 By now, you've read some NC State supplemental essay examples and are ready to start writing your own. Right? Or maybe you're not sure what to write about. Choosing a topic is the first step to writing college essays. Reflection and brainstorming exercises can help you think of potential topics. Start your college admissions process early to give yourself plenty of time to think, draft, and edit.
For example, you might try a free write. Pick a prompt, set a ten-minute timer, and write anything that comes to mind. These could be isolated words or whole sentences spanning a wide range of possible topics. After the timer goes off, you may have the seeds for a few drafts.
You could also try making a mind map. Choose a prompt and a topic, like an extracurricular activity or experience, then make a web of ideas around it. This can be helpful if you already know your subject but aren't sure about what exactly you want to say.
If you're having trouble with the first prompt, try reading another why school essay example or two. Think about what you know about NC State, why you like it, and why it's on your college list. There should be reasons beyond high rankings, like programs, location, or campus culture. Try to link those to your academic interests in your NC State supplemental essays.
However you approach your essays, make sure to edit your drafts with the help of others. Revise your NC State personal statement thoroughly, since you'll likely send it to multiple colleges. Even before closely proofreading your essays, you should edit them for clarity—do they address the prompt? Also, you should ask a trusted peer or adult for feedback to further refine your essays.
More CollegeAdvisor Resources to Support You
CollegeAdvisor.com has no shortage of resources for you to use in your college admissions journey. If you're still researching colleges, take a look at our college finder series. This series covers the college search, college list, and comparing colleges. If you've narrowed your scope to North Carolina, we have a list of the best colleges and universities in the state.
In addition to these NC State supplemental essay examples, we have sample college essay articles for dozens of colleges. Whether NC State is your dream school or you're applying to other great universities, our essay guides can help you.
In particular, we have a whole guide to the "why this school" essay, featuring longer essay examples and detailed analysis. For help with the cultural diversity essay prompt, check out our webinar on highlighting your own diverse perspective. Finally, we have more general guides to writing outstanding supplemental essays, as well as a wide array of essay examples.
As for the NC State personal statement, we have a ton of panels and advice straight from Admissions Officers. We even have a webinar entirely on personal statement revision. And if you're starting early (smart!), we have tips on using the summer to draft your personal statement.
NC State Supplemental Essay Examples – Final Thoughts
We looked at three different NC State supplemental essay examples and why they worked. Good NC State supplemental essays address the prompt directly and concisely. While narrative NC State supplemental essay examples are common, we saw that you don't always need an anecdote. Rather, you should focus on clearly conveying the qualities that will help you succeed at and contribute to NC State.
NC State University is one of the best universities in North Carolina, and among the top universities nationwide. As a renowned research university, NC State offers a top-tier education for those who can impress NC State admissions. A successful NC State application needs polished NC State supplemental essays. Reading NC State essay examples is a good place to start.
As part of our mission to demystify college admissions, all of our articles and webinars are free to use. We also have an extensive network of Admissions Experts who can provide personalized, one-on-one support on your schedule. Whether you're wrapping up sophomore year or about to become a senior, we'll work with you on your admissions strategy.
---

This essay examples guide was written by senior advisor, Gina Goosby. Looking for more admissions support? Click here to schedule a free meeting with one of our Admissions Specialists. During your meeting, our team will discuss your profile and help you find targeted ways to increase your admissions odds at top schools. We'll also answer any questions and discuss how CollegeAdvisor.com can support you in the college application process.