Pomona Supplemental Essays
If you're planning to apply to Pomona College, you'll also need to prepare to write several Pomona supplemental essays. Each Pomona essay that you write should expand upon your values, interests, and character. The Pomona supplemental essays are a unique opportunity for applicants to impress admissions officers simply by sharing more information about themselves. 
Pomona College is the founding member of the Claremont Colleges, a consortium of seven private undergraduate and graduate schools. The Claremont Colleges are located in Claremont, California, which is often considered to be one of the best college towns. As part of this collective, Pomona students are able to take part in the courses, programs, and offerings at their fellow universities.
The undergraduate Claremont Colleges (Pomona, Scripps, Claremont McKenna College, Harvey Mudd, and Pitzer) are all fairly selective. Indeed, Pomona is one of the best colleges in California as well as one of the best liberal arts colleges in the country. As a prestigious university, Pomona Admissions receives as many as 10,000 applications each year. With all that in mind, you'll need to impress the admissions team with stellar Pomona supplemental essays. However, if you need help tackling the Pomona College supplemental essays, then you're in the right place.
In our guide to the 2023-2024 Pomona Supplemental Essays, we'll cover:
Choosing the right Pomona College essay prompts for you
How to write your Pomona supplemental essays
Importance of the Ponoma essays in the admissions process
Other Pomona requirements for admission
And much much more!
By the end of this guide, we hope you'll feel prepared and excited to start writing your Pomona College supplemental essays. But, before we dive into the Pomona College essay prompts, let's start with some admissions quick facts.
Pomona College: Quick Facts
Pomona College Admissions Quick Facts
Pomona Acceptance Rate: 7% – U.S. News ranks Pomona College among the most selective schools.
Pomona Essay Requirements:

1 (~150 word) Why Major essay; Applicants will discuss their intended college major or, if Undecided, one of their academic passions.
1 (~150 word) short response Pomona essay: Applicants will choose from three Pomona College essay prompts about quirky traditions, personal items, and a time you felt empowered.
1 (~250 word) longer response Pomona essay: Applicants will choose from three Pomona College essay prompts about changing your perspective, community values, and personal strengths.

Pomona Application Portals:
Pomona Application Deadlines:

Early Decision I: November 15th
Early Decision II: January 8th
Regular Decision: January 8th

Pomona Essay Tip: All six of the Pomona College essay prompts are unique, so choosing the right one for you may be challenging. Whether you have a great idea for every prompt or are immediately drawn to one, don't stress! There is no "correct" combinations of prompts to choose—your Pomona essays will be fantastic as long as they are specific, reflective, passionate, and authentic.
Please note that essay requirements are subject to change each admissions cycle, and portions of this article may have been written before the final publication of the most recent guidelines. For the most up-to-date information on essay requirements, check the university's admissions website.
Does Pomona have supplemental essays?
Yes, Pomona has supplemental essays. The prompts for your Pomona College supplemental essays include a Why Major essay along with six unique prompts for you to choose from. These are school specific essays that are required in addition to your Common App or Coalition Application personal statement essay.
Although there is one shorter and one longer response Pomona essay, neither is particularly long. However, both of the Pomona College supplemental essays require students to choose from multiple prompts. So, narrowing down which of the Pomona essay prompts to respond to may take some time.
How many essays does Pomona require?
Pomona requires students to submit three Pomona supplemental essays as part of their application. There are two shorter 150-word Pomona supplemental essays and one longer 250-word Pomona essay.
The first Pomona essay is a Why Major essay (150 words). Both the second and third Pomona supplemental essays ask students to choose from three Pomona essay prompts to respond to. Neither the shorter nor longer response Pomona essay has a specific theme. So, you'll have the opportunity to write about a wide variety of topics in these Pomona supplemental essays. This can feel overwhelming, but it is also an excellent opportunity for applicants to share a meaningful part of themselves with admissions officers.
The first step to writing great Pomona supplemental essays is to make sure you understand the prompts and how to approach them. In the next few sections, we're going to go over each Pomona essay in more detail. First, we'll discuss the Why Major Pomona essay. Then, we'll take a look at the Pomona essay prompts for the shorter response essay. Lastly, we'll do the same for the longer response Pomona essay. And, of course, along the way, we'll provide you with plenty of tips to keep in mind while crafting your essays.
Pomona College Why Major Essay
If you've started any other applications, this prompt may seem familiar. Many universities choose to incorporate a Why Major essay into their supplemental requirements. Let's take a look at Pomona's take on this type of prompt.
Here is the Why Major Pomona essay prompt:
Pomona College Why Major Essay
What do you love about the subject(s) you selected? If Undecided, share more about one of your academic passions. (150 words)
Part of Pomona's mission is to help students identify and address their intellectual passions. So, naturally, they want to hear about your own academic interests. If you already know your intended major – great! As such, you'll likely know exactly what you want to write about. However, if you're Undecided, you might find the task more challenging. But, you shouldn't! Simply talk about any of your academic passions, even if you're not sure that you want to major in that particular subject.
When approaching this essay, it can be helpful to think of it chronologically. First, think of when you became interested in that topic. Were you inspired by one of your teachers in school? Or, did you read, watch, or hear something that sparked your curiosity? Then, consider where you are now – how has your relationship to the subject deepened or developed?
Additionally, starting with an anecdote is a great way to immediately engage your reader. It might have to do with the moment you first were introduced to the subject or an example of your involvement in exploring it. (Dropping the reader into a specific experience is an effective way to start any of your Pomona supplemental essays!) While simply stating what you are interested in will technically answer the prompt, never miss an opportunity to paint a picture for your reader and support your points with detailed examples. In fact, successful college essays will do just that. 
Tie it into Pomona
Once you've established what you love about your chosen major, think forward to how you'll continue to explore this topic at Pomona and beyond. Are there certain aspects of Pomona's academic experience you plan to take advantage of? What type of profession do you hope to pursue? Or, if you're not sure what career you might want to have, frame your future in impact. What issues do you want to help solve? How do you envision yourself engaging with and serving your community?
The Why Major Pomona essay is brief, so you'll want to be sure to only include the most important details. A sentence or two is all you need to capture the essence of a personal anecdote and set the scene for sharing your academic passions. While you have the option to talk about both your first and second-choice academic interests, be strategic about the focus of your essay. Unless you can draw a connection between your two interests, you're likely better off focusing on just one.
Looking for more inspiration? Take a look at our Why Major essay examples to see some essays that worked, including a Pomona specific Why Major essay!
Pomona Essay – Short Response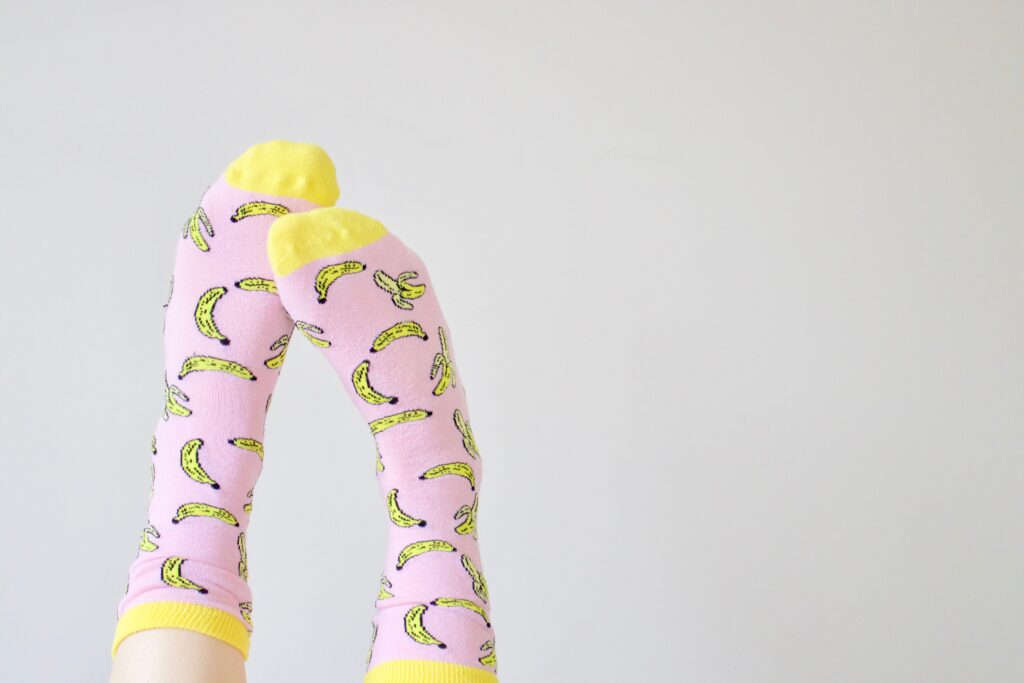 Now let's look at your second 150-word Pomona essay – the short response. Remember, students can choose from three Pomona essay prompts:
Pomona College Short Response Essay Prompts
Please choose one of the following three prompts to respond to with an essay of no more than 150 words.
1. At Pomona, we celebrate and identify with the number 47. Share with us one of your quirky personal, family or community traditions and why you hold on to it.
2. What item are you excited to bring with you to college?
3. Describe a time when you felt empowered or on top of the world.
The topic of your Pomona supplemental essays will largely depend on which prompt you choose. So, let's take a look at each prompt and what you need to accomplish in your essay.
Short response prompt #1
This prompt asks you about your traditions, specifically those that are unique. For this prompt, you'll want to describe what the tradition is and what it means to you.
Short response prompt #2
Remember, you have the power to imbue an object with meaning. If you choose this prompt, be sure to describe the item, why it is valuable to you, and why it's important you have it with you in college.
Short response prompt #3
Here is an opportunity to define what empowerment means to you. Consider touching on the challenges that precipitated this moment or the lasting lessons or values you took away from the experience.
How to answer Pomona supplemental essays
The main goal of your Pomona College supplemental essays is to provide admissions with compelling, interesting details not found anywhere else in your application. So, when deciding on a topic, you'll want to consider how the prompts you select for your Pomona supplemental essays play off of one another.
For example, let's say short response Pomona essay prompt #1 immediately brought to mind a family tradition you love and value. If you feel passionate about writing that essay, you may want to choose a prompt beside #2 for your longer Pomona essay. Since both of these prompts are about community, you run the risk of being repetitive in your essays. However, if you have two communities in your life that are important to you and your identity, then feel free to write one essay for each of them!
On a more general note, you'll want to highlight different qualities and characteristics in your Pomona supplemental essays. For example, let's say you choose prompt #3 for your short answer Pomona essay and share a story about you leading your robotics team to a state championship. In your essay, you'd like to capture something about your interests as well as qualities such as perseverance, leadership, and collaboration. If you choose prompt #3 for your longer response essay, you'll want to touch on different strengths or qualities not already reflected in your other Pomona essay.
Basically, use the different Pomona essay prompts to highlight varying skills, traits, experiences, and values. This is your opportunity to round out your application and craft the most intriguing narrative for admissions. Make sure each essay adds something new and different.
Pomona Supplemental Essays – Longer Response Essay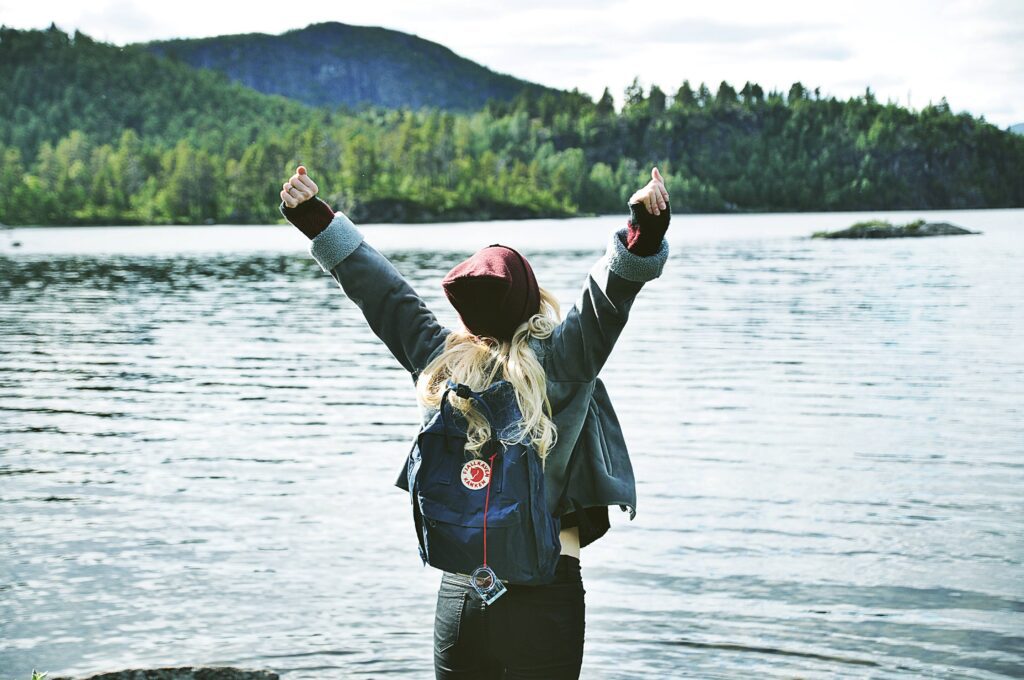 Finally, let's discuss the third of your Pomona supplemental essays – the longer response essay. As before, students will need to choose from three Pomona essay prompts:
Pomona College Supplemental Essay Prompts
Please choose one of the following three prompts to respond to with an essay of no more than 250 words.
1. In the past few years, is there something you have changed your mind about? Why?
2. Reflecting on a community that you are part of, what values or perspectives from that community would you bring to Pomona?
3. What strength or quality do you have that most people might not see or recognize?
Let's discuss each of these prompts in a bit more detail.
Longer response prompt #1
This is a great prompt because we get to see a moment of change and growth. Be sure to establish your previous perception or stance so we can see the difference between the before and after, connected through the "why". Be sure to delve into why the change happened. This is where admissions will see your ability to reflect as well as your capacity for personal growth.
Longer response prompt #2
Think of this prompt as an opportunity to show Pomona why you'd be a valuable addition to their community. You'll want to demonstrate the value or perspective through specific examples. You might expand on what a certain value looks like in your community or perhaps a moment where your community taught you something. Then, be sure to mention how this perspective or value would translate to a college campus.
Longer response prompt #3
With this prompt, you have free range to brag about yourself. Don't be afraid to highlight your best qualities, so long as you can back them up with specific examples. Take advantage of anecdotes so that it doesn't read as a list of strengths. You might even start this prompt by working backward, first thinking about some of your most meaningful experiences and then relating them to one of your strengths.
How to write Pomona supplemental essay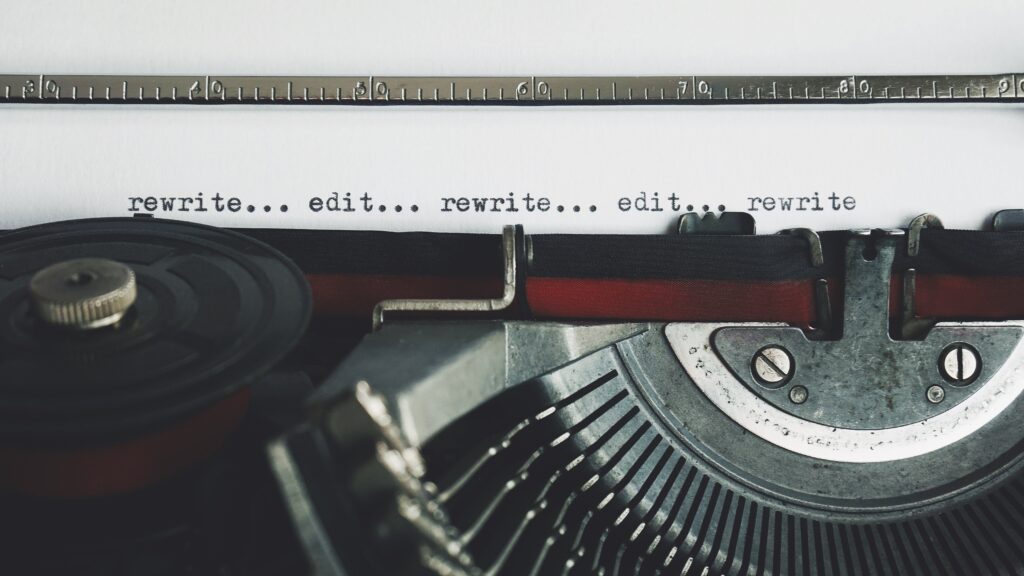 Writing your Pomona College supplemental essays requires a similar approach to any college application essay. You'll want to follow a complete writing process in order to arrive at the best Pomona supplemental essays possible. Each step is important so don't cut corners. That means allowing yourself plenty of time to write these essays.
Let's check out the steps you should follow for each essay:

Steps for Writing Pomona College Supplemental Essays
1. Brainstorming
When approaching a prompt, try building a mind map to explore potential ideas. The topic with the most connections will likely be the easiest to write about. Not into a mind map? Well, there are plenty of other ways to come up with ideas. Check out this webinar for some more ideas!
2. Writing a first draft
Don't worry about making your first draft perfect. In fact, don't even stress about the word count yet. Just get your ideas down on paper. You'll worry about sorting through them next.
3. Refining your ideas
Now that you've got a first draft, look for the throughline. What's the overarching message or point of your essay? Do you have a beginning, middle, and end? Think about what you want your reader to be left with by the end of your essay, then go back and consider how each sentence contributes to that goal.
4. Editing for clarity
If your essay is too long, here's where you can narrow down and highlight only the most important ideas. Where can you simplify your wording and make your statements more direct? Does your essay raise any questions that are left unanswered?
5. Proofreading
A final essay should be free of any spelling, grammar, or punctuation errors. When you're happy with the content of your essay, be sure to do a final check to polish your essays and make sure they shine. It's also helpful to have another pair of eyes read through your essays. They can check for any mechanical errors as well as clarity of the content.
While you may decide to brainstorm for every prompt, you'll probably want to settle on one before you start drafting your Pomona supplemental essays. Keep reading for more tips on how to select the right Pomona essay prompt for you.
Advice on choosing the right essay prompt for you
Choosing which of the Pomona College essay prompts to respond to might feel like a big decision. After all, the prompts you pick will directly impact your Pomona supplemental essays and the topics you discuss in them. Before you get stressed out about making this decision, just remember you can't go wrong. The Pomona admissions team included all of these prompts for a reason: they want to read a Pomona essay about something you feel passionate about.
Now that you know you can't go wrong with any of the Pomona College essay prompts, you still have a decision to make. Here are some tips to keep in mind to help you decide which of the Pomona College essay prompts make the most sense for you.
Don't limit your choices
While you may be immediately drawn to a specific prompt, take the time to do a timed free-write for all six of the Pomona College essay prompts. You may be surprised what topics you come up with for each when given the chance!
Always go back to the why
Imagine every prompt for your Pomona supplemental essays asks this question at the end: "Why?" For example, if you can't articulate why you're bringing your favorite stuffed animal from home in response to short answer prompt #2, it's probably not a good enough topic for one of your Pomona supplemental essays. The meaning behind the topic you choose is the key to crafting passionate essays.
Think about the bigger picture
Remember, your Pomona College supplemental essays won't be considered on their own. They'll be considered alongside your other essays and elements of your application. So, keep in mind your overall personal narrative and how each essay contributes to it. Use each essay to highlight something new so that admissions gets a true sense of who you are and what you'd bring to campus.
Remember, above all, choose the prompts you'll have the most fun responding to! If your responses to the Pomona College essay prompts capture your voice and passion, you're doing everything right.
Does Pomona care about essays?
If you're wondering how to get into Pomona, you might be asking yourself how important the Pomona supplemental essays are when it comes to admissions decisions. As a highly ranked and selective college, Pomona needs to be impressed with every part of your application. Admissions is looking for students who are passionate about their intellectual pursuits and will thrive in their campus community.
Furthermore, each Pomona essay is an opportunity to demonstrate how serious you are about attending Pomona. Completing the Pomona supplemental essays with care demonstrates your competence as a prospective student, commitment to personal excellence, and respect for the college. So, well-thought-out and polished Pomona supplemental essays should definitely be a top priority in your "how to get into Pomona" strategy.
To drive home the importance of your Pomona supplemental essays, consider this: There are many colleges without supplemental essays and others with optional supplemental essays. All three of the Pomona supplemental essays are required. That means admissions is relying on your essays to provide them with a full, vibrant picture of who you are and what you'll bring to Pomona.
Additional information about Pomona College
So, now that we've gone over the essay prompts and have touched on just how important the Pomona supplemental essays are, let's look at the other Pomona requirements. After all, you need more than just the essays to complete your Pomona application.
Pomona Requirements
In addition to your Pomona supplemental essays, you'll need to submit:
Completed Common App, Coalition, or QuestBridge application
Official high school transcript
School report and counselor recommendation
Mid-year report
Two letters of recommendation (from core academic subject areas)
Application fee or fee waiver
Students also have the option of submitting standardized test scores, requesting an interview, and sharing an arts supplement. If you'd like to submit a letter of recommendation from a teacher of an elective subject, coach, employer, or other individual, please note this must be in addition to the two required letters of recommendation.
Now, let's touch on another important part of the application process – financial aid.
Pomona Financial Aid
Over half of Pomona's students receive some level of financial aid. Pomona is need-blind, meaning they evaluate applications regardless of a student's financial status. They are also dedicated to meeting fully demonstrated need. So, eligible students will receive an offer comprised of grants and a student employment allotment.
If you plan on applying for aid, be sure to do your research. The deadline to apply for financial aid will depend on whether you choose to apply Early Decision I, Early Decision II, or Regular Decision. Be sure to double-check the financial aid deadline for your chosen admissions plan.
If you have any more questions about what it's like to attend Pomona, there are many ways to learn more. Pomona's Connect / Visit page has everything from virtual campus tours, Q&As, and webinars as well as information regarding in-person programs and info sessions.
Pomona Supplemental Essays: Final Takeaways
As the most selective of the Claremont Colleges, Pomonacarefully considers each students application as a whole. In order to get the most complete understanding of their applicants, Pomona Admissions requires students to submit three Pomona College supplemental essays. While all students will write a Why Major essay, the other Pomona College essay prompts cover a range of topics.
To help you tackle your Pomona College supplemental essays, keep in mind these key takeaways:
Prospective students will need to write three Pomona supplemental essays: a Why Major essay, a short response essay, and a longer response essay.
When selecting a prompt, consider what your Pomona supplemental essays will say about you as a whole.
Ground your Pomona supplemental essays in a specific anecdote or personal experience. Bring each essay back to the "Why?" in order to write meaningfully.
Before you submit your Pomona College supplemental essays, take a look at our guide on How to Get Into Pomona for more tips. Additionally, if you're looking for more essay-writing tips, we have plenty of articles on how to write better essays. And, if you have more questions about your application to Pomona after it's submitted, be sure to check out their FAQ. Good luck!
---

This essay guide was written by Stefanie Tedards. Looking for more admissions support? Click here to schedule a free meeting with one of our Admissions Specialists. During your meeting, our team will discuss your profile and help you find targeted ways to increase your admissions odds at top schools. We'll also answer any questions and discuss how CollegeAdvisor.com can support you in the college application process.