Yale Supplemental Essays
Want to know how to get into Yale? Well, every strong application starts with well-crafted Yale supplemental essays.
As one of the nation's top schools, the Yale application process is highly competitive. Therefore, by crafting unique and interesting Yale supplemental essays, you can ensure you impress the admissions team.
In this article, we'll go over each of the Yale supplemental essays in detail. Additionally, we'll review tips for responding to the Why Yale essay, as well as the other Yale short answer essays.
Yale Essay Prompts: Quick Facts
Yale Essay Prompts: Quick Facts
Yale University Acceptance Rate: 5%– U.S. News ranks Yale University as one of the most selective schools in the nation
Yale University Essay Requirements:

2 short answer essays (125-200 words each)
4 "short take" questions (35 words each)
1 longer response essay (400 words)

Yale University Application: Students must submit their Yale University application through either the Common Application, Coalition Application, or Questbridge Application. Make sure to have all of your Yale University supplemental essays and other required application materials ready when applying.
Yale University Application Deadlines:

Single Choice Early Action: November 1st
Regular Decision: January 2nd

Yale University Essay Tip: Though there are several Yale supplemental essays, make sure to answer each one in detail, demonstrating why Yale is a great fit for you.
Please note that essay requirements are subject to change each admissions cycle, and portions of this article may have been written before the final publication of the most recent guidelines. For the most up-to-date information on essay requirements, check the university's admissions website. 
Does Yale have supplemental essays?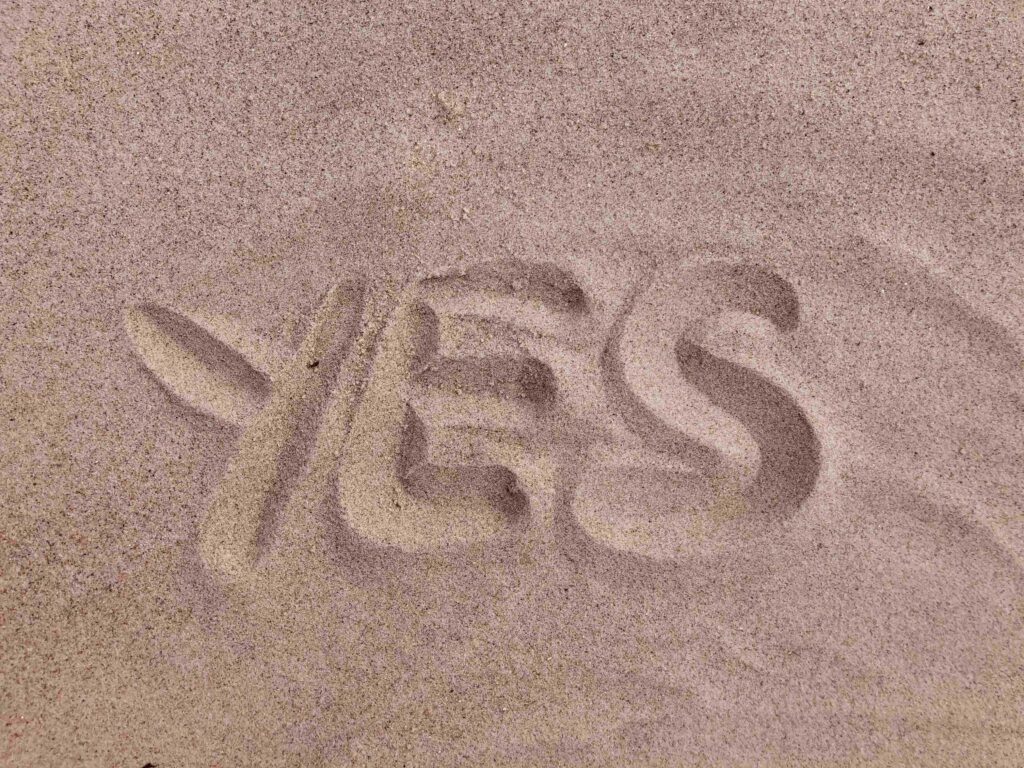 Yes, there are Yale supplemental essays.
Students should think critically about the Yale essay requirements. There are a total of seven Yale supplemental essays. These vary in length and format.
You'll submit the Yale supplemental essays in addition to your main personal statement, sometimes called the Common App essay. As such, you will need to submit eight essays as part of your application.
Writing all of these Yale supplemental essays by the Yale application deadline might seem daunting. However, if you plan ahead, you can ensure all of your Yale supplemental essays highlight your strengths.
Overall, make sure you have a strategy when working on your Yale supplemental essays. To help you get started, let's review the Yale essay prompts in detail.
Does Yale have a Why Yale essay?
Yes—one of the Yale supplemental essays is a Why Yale essay. The Why Yale essay is a short answer essay that can be a maximum of 125 words long. The objective of the Why Yale essay is the same as it is for other Why School essays—to demonstrate that you have researched the school well and explain what makes it the right fit for you.
The Why Yale essay for 2023-24 is worded as follows:
What is it about Yale that has led you to apply?
The keywords in this essay question are "Yale" and "you." In short, in your Why Yale essay, you must demonstrate that you have done research on Yale. You can do so by emphasizing aspects of the school's academics, culture, clubs, research opportunities, or anything else that stands out to you. By the end of your Why Yale essay, a Yale admissions officer should have a clear sense of why you belong at Yale.
Secondly, every one of the Yale supplemental essays is a chance to showcase more about yourself. As such, use the Why Yale essay as a chance to talk more about passions, values, and interests that make you unique. Since you only have 125 words to write for the Why Yale essay, it's important to be concise.
Yale Questbridge Essay Requirements
Yale University is a Questbridge partner. Students wondering how to get into Yale should explore Questbridge further, as it is one of the three ways to apply to Yale.
But, what is Questbridge? Questbridge is a scholarship program for students from low-income backgrounds who wish to attend elite colleges. Some of these, like Yale, are Ivy League colleges. As part of their application, students rank schools that they would like to attend. If a school they ranked admits them, then they are considered a "match" and receive a full scholarship to attend the school.
Check out this virtual information session for 2022 Yale Questbridge Finalists to learn more about Questbridge at Yale and how to apply.
Understanding the Yale requirements for Questbridge
Students who apply via the Yale Questbridge application complete slightly different Yale supplemental essays than students who apply regularly through the Common App or Coalition App. Indeed, the Questbridge application only requires two short answer essays.
Specifically, the Questbridge Yale essay prompts only include the academic interest and why Yale essay. They do not include the "short take" or longer response questions. Instead, the Yale Questbridge application gives more space for students to discuss their backgrounds and unique circumstances.
In the next section, we'll go into further detail on the Yale short answer essays, which are required of all students regardless of whether they are applying to Yale through the Common App, Coalition App, or the Questbridge Scholarship application.
Yale Short Answer Essays
The first set of Yale supplemental essays are the three short answer essays. These Yale supplemental essays are required for all applicants, regardless of which application they use to apply.
The Yale short answer essays are as follows:
Short Answer Question 1:
Students at Yale have time to explore their academic interests before committing to one or more major fields of study. Many students either modify their original academic direction or change their minds entirely. As of this moment, what academic areas seem to fit your interests or goals most comfortably? Please indicate up to three from the list provided.
Short Answer Question 2:
Tell us about a topic or idea that excites you and is related to one or more academic areas you selected above. Why are you drawn to it? (200 words or fewer)
Short Answer Question 3:
What is it about Yale that has led you to apply? (125 words or fewer)
Since we already discussed the Why Yale question above, we'll focus on breaking down the first two short answer questions.
Question 1: Your Academic Interests
The first of the Yale supplemental essays asks you to identify three academic areas of interest. Yale is a liberal arts school that allows students to choose a major but also requires them to take courses outside of their major via their distribution requirements. As such, it is important to demonstrate your flexibility in learning many different subjects. However, these subjects do not have to be related. In fact, in some cases, it may be more intriguing if they are not. For example, a student who states an interest in Asian American history and evolutionary biology definitely makes an intriguing candidate.
However, you should respond to this question as you do all of your Yale supplemental essays—genuinely. Indeed, Yale wants to know what you are truly interested in. Therefore, listing majors simply to impress or seem intriguing won't serve you well.
Question 2: A Topic that Excites You
The next short answer essay asks you to discuss a topic that excites you. This should be directly related to one of the academic interests you described in the first question.
In this question, focus on the "why." What makes this topic interesting or meaningful to you? How does it relate to your background, experiences, or future goals? The more specific you can be, the better.
Wondering how to select a topic or idea to highlight in your Yale essays? Here are a few tips:
Tips for Selecting a Yale Essay Topic
1. Brainstorm 3-5 ideas.
Take a few minutes to jot down specific memories you have associated with this topic. For example, if you are interested in evolutionary biology, maybe you remember learning about how birds evolved from dinosaurs. Use descriptive language to show us what you learned and bring the topic to life.
2. Choose a meaningful topic.
After you have brainstormed, note which topic makes you feel excited. Don't choose the topic that you think sounds more impressive to others. Choose the one that impresses you.
3. Write a lot and then edit it down.
Don't limit yourself by focusing on the word count. Instead, begin by writing freely. From there, edit out words or sentences that don't seem essential. Additionally, you can ask mentors or friends to help you revise.
A successful response to these Yale essay prompts will have the following characteristics:
How to Respond to Yale Essay Prompts
1. Relate to Yale's academics.
As supplements must be specific to each school, it's important that you highlight topics and majors that you know can study at Yale. First, think about Yale's academic strengths, and then use these as a basis for your essays.
2. Demonstrate a passion for learning.
Yale values students' intellectual curiosity. As such, the topic you discuss must demonstrate your passion for learning.
3. Tell us why you are drawn to the topic.
As the question denotes, Yale doesn't just want to know what you are interested in, but why. Does the topic have some kind of personal relevance? Does it excite you because it's baffled scientists for centuries? Make your reasoning clear.
Now that we've looked in detail at these Yale requirements, we'll explore the Yale short answer essays that are even shorter. Indeed, these Yale supplemental essays are sometimes known as the "short takes."
Additional Yale Supplemental Essays
In addition to responding to the Yale short answer essays above, you'll need to respond to four "short takes" and one longer response which offers you three Yale essay prompts to choose from. First, we'll discuss the "short takes."
Inside the Yale "Short Takes"
There are four Yale "short takes." These Yale supplemental essays ask students to respond in 200 characters or less, which roughly equates to 35 words. As such, you must be extremely concise in your response while still answering the question. Still, use these essays to showcase your unique brand or personality, helping the admissions team understand who you are.
Below are the Yale essay prompts for the "short takes," followed by tips for responding well:
1. What inspires you?
For this prompt, take some time to simply free-write and brainstorm a list of things that inspire you. Don't limit yourself by thinking your response must relate to academics. There is no right response to this question. The key is to express what inspires you in a way that enriches your profile.
2. If you could teach any college course, write a book, or create an original piece of art of any kind, what would it be?
As we shared above, Yale is a liberal arts college very interested in intellectual curiosity. This question allows you to showcase your creativity and passions. Rather than trying to think of an idea that will impress admissions officers, focus on choosing one that speaks to you.
3. Other than a family member, who is someone who has had a significant influence on you? What has been the impact of their influence?
This question alludes to Yale's focus on "improving the world." By asking you to highlight a person who has influenced you, they get to see what you value in others and whether you can recognize the interdependence of the world. Note that the question asks you to highlight someone "other than a family member." So, logically, avoid writing about family members in this Yale essay. Lastly, even though you are writing about someone else, the core of your response should demonstrate more about who you are. Therefore, briefly name the person and their relationship to you. And then, mainly focus on how they impacted you.
4. What is something about you that is not included anywhere else in your application?
The final of the Yale supplemental essays "short takes" could potentially be the most challenging one to answer. This question is open-ended on purpose. Unsurprisingly, Yale values diversity as much as most elite schools. As such, they provide space for you to share something that they may not have asked you about yet. To brainstorm, perhaps ask friends and family to read your application and then tell you a few aspects of your personality or experience that aren't represented. Then, express that uniqueness in 35 words or less. Additionally, this could be a space to express more about any challenges or unique circumstances you have faced that impacted your life or academics significantly. However, those details may also be better suited for the "Additional Information" section. So, think about what information is best suited where.
Breaking Down the Yale Longer Response Essay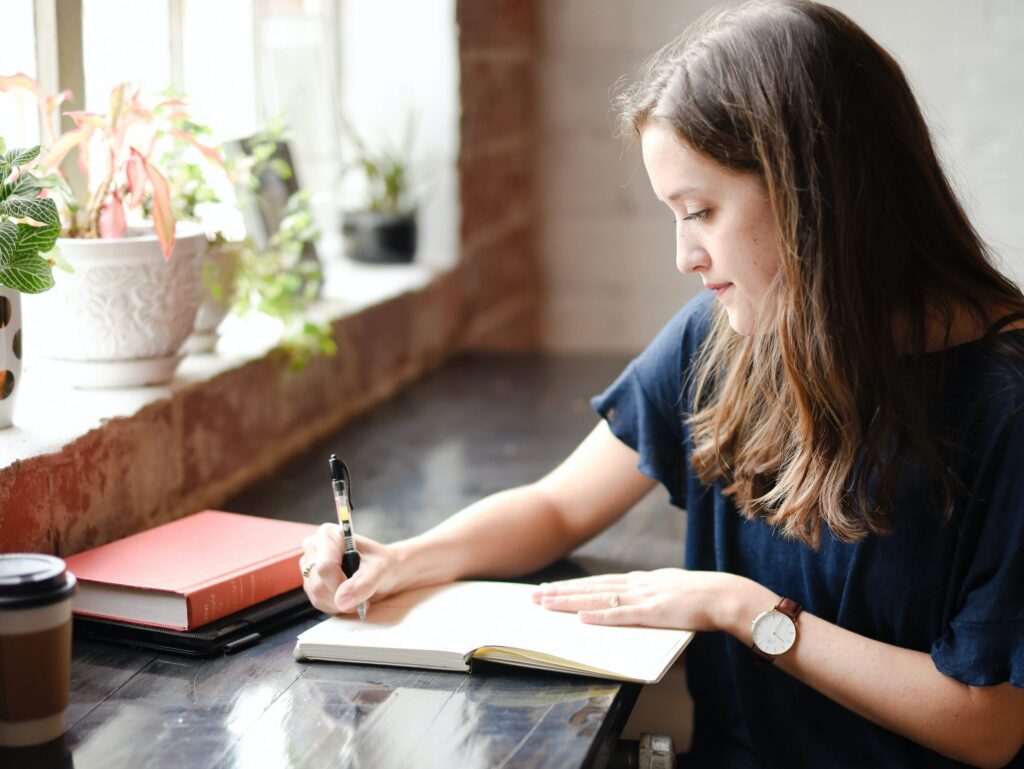 The Yale longer response essay is the final of the Yale supplemental essays. While it is indeed the longest of the short answer essays, it is still only 400 words maximum in length. You can choose from three Yale essay prompts for this question.
Here are the three Yale essay prompts, along with guidance on how to respond:
1. Reflect on a time you discussed an issue important to you with someone holding an opposing view. Why did you find the experience meaningful?
With this question, Yale hopes to gauge whether you can engage in the "free exchange of ideas" they mention in their mission statement. To respond well, choose an example of a conversation that truly did impact you. Describe the conversation with enough detail to make it clear what the opposing views were. In the end, the most critical piece of this essay is showing how the experience impacted you. Since Yale values learning, Yale hopes to see whether you can find opportunities to learn in your day-to-day life just as much as you do in the classroom.
2. Reflect on your membership in a community to which you feel connected. Why is this community meaningful to you? You may define community however you like.
This Yale supplemental prompt seeks to learn more about the communities you are a part of and how you interact with them. Consider your neighborhood, school, family, religious group, or any other group of people to which you feel closely connected. Remember that the focus of this essay is still you, so avoid spending too long describing the community. Instead, jump right into why it is meaningful to you.
3. Reflect on an element of your personal experience that you feel will enrich your college. How has it shaped you?
As we noted above, Yale values diversity in the broadest sense of the word. As a result, they look for students who can bring new experiences to campus. However, those experiences don't have to be grand, like living in five different countries as a child. In fact, perhaps you lived in the same house for all your childhood and this taught you to value history, tradition, and legacy. As with all the other Yale essays, the right answer is the one that resonates most with you.
At this point, you may be wondering which of the Yale essay prompts to choose. While there isn't one essay prompt that Yale admissions officers value more than another, there might be one that feels more authentic to you. Another way to decide is to choose a prompt that allows you to talk about an aspect of yourself that you haven't yet divulged. In this way, you can fit more about yourself on the page and avoid repeating previous information.
What does Yale admissions look for in essays?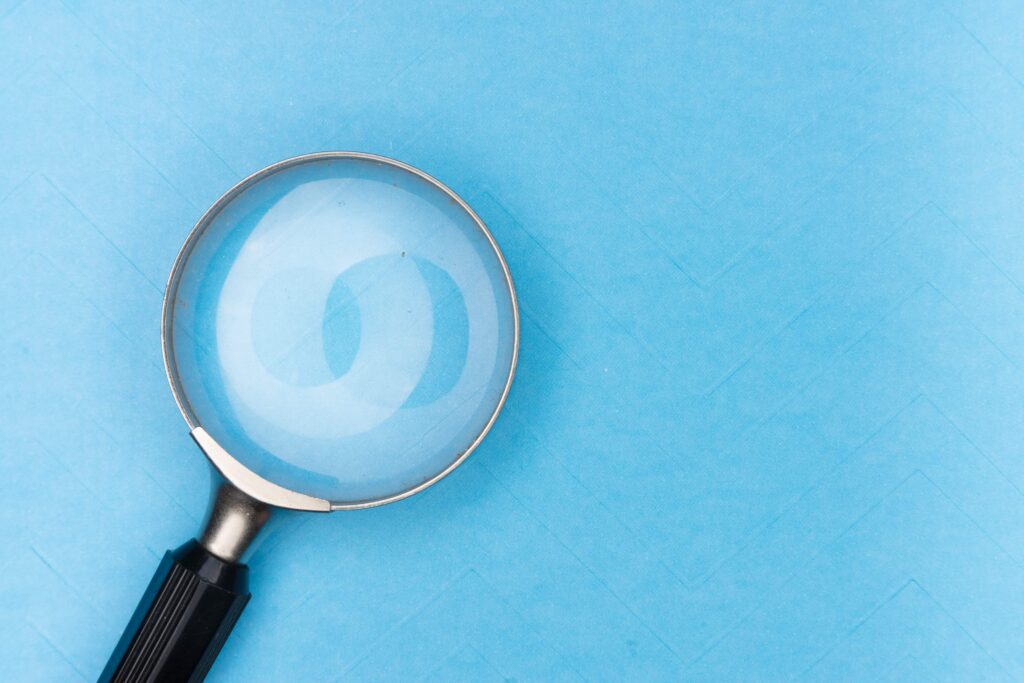 If you're wondering how to get into Yale, you're probably also wondering what Yale looks for in Yale supplemental essays. Here are a few tips to make your Yale essays stand out:
1. Be you.
Each year, Yale aims to build an incoming class that reflects a diverse array of identities, experiences, and interests. Beyond that, admissions officers are skilled at reading for authenticity. This means that trying to impress them will likely come across on the page and discourage them from accepting you.
2. Passion for Yale.
Each of the Yale supplemental essays gives you space to highlight aspects of your experience that overlap with Yale in some way. As such, they must be Yale-specific in some sense, even if only by highlighting how your values align with Yale's mission.
3. Stick to your own voice.
While your essay must be written formally, only use vocabulary words that you would use. Avoid looking for the fanciest possible vocabulary word (unless it's one you actually use), since this will only come off as ingenuine.
4. Proofread.
As Yale is a prestigious academic institution, they are looking for writing that reflects conventionally proper grammar and spelling. Make sure you have multiple people read your essays. In fact, reading your Yale supplemental essays out loud can help you catch errors or missing words.
What is the application deadline for Yale?
In addition to understanding the Yale requirements, students must choose one of two Yale application deadlines.
You have two main options for your Yale application deadline. They are as follows:
Single Choice Early Action: November 1st
Early Action is a Yale application deadline that allows students to apply early. SCEA means that you are only allowed to apply to one school's Early Action deadline.
If you apply to Yale through Early Action, you cannot apply to any other school's Early Action or Early Decision program. There are a few exceptions to this restriction. For instance, students may apply to public institutions as long as they are non-binding. At Yale, applying SCEA tends not to dramatically increase students' admissions odds. However, for some schools, applying early can make a huge difference in terms of demonstrated interest.
Regular Decision: January 2nd
This is the date by which most students apply. There are no restrictions on how many schools you can apply to through Regular Decision.
A note on Questbridge students' application deadlines:
Students applying via Questbridge must complete their application by September 26. Then, they will be notified of whether they matched with Yale on November 1.
Starting early on your Yale supplemental essays is key to a successful application. By starting early, you have time to brainstorm ideas, get multiple people's opinions, and incorporate feedback. Plus, starting early helps you avoid feeling stressed by the Yale requirements.
More Yale Essay Resources from CollegeAdvisor
As always, CollegeAdvisor is committed to helping you find your way in the college admissions process. As such, we have several tailored resources to learn more about how to get into Yale.
To learn more about the Yale supplemental essays, check out this webinar for more tips on responding to the Yale essay prompts. In addition, our college admissions experts will share guidance on writing efficiently so you can complete your other applications as well.
Want to hear from a Yale alum about their admissions pathway to Yale? Listen to one of our experts talk about how they aced the admissions process. This webinar includes an excerpt from their Yale supplemental essays. It also discusses how this student put together their application so their profile stood out.
Lastly, check out this article full of sample Why Yale essays. Inside, you'll get a clear perspective on how students responded fully to this question using their own unique flair.
Yale Supplemental Essays – Takeaways
In this article, we broke down the Yale requirements, ranging from Yale supplemental essays to Yale application deadlines. We talked about how to write compelling essays that showcase your unique personal brand, even in your Why Yale essay. We also provided resources for you to continue with your research on Yale requirements.
As you continue researching, read the Yale website regularly for updates. Consider reading sample essays for other Ivy League schools' applications and make sure you research other schools' supplemental essay requirements to find overlap in essay topics.
Most importantly, reach out to CollegeAdvisor for additional customized support. We're here to make your college journey as successful and stress-free as possible.
---

This essay guide was written by senior advisor, Courtney Ng. Looking for more admissions support? Click here to schedule a free meeting with one of our Admissions Specialists. During your meeting, our team will discuss your profile and help you find targeted ways to increase your admissions odds at top schools. We'll also answer any questions and discuss how CollegeAdvisor.com can support you in the college application process.