Duke Admissions – Introduction
So, you're thinking about applying to Duke University. That means you're probably curious about the Duke University admissions process and how it compares to other prestigious universities. Below, we'll discuss the Duke admissions requirements, Duke admissions statistics, and other qualities that set Duke University apart from the rest of your college list.
Duke University is a highly respected private research university located in Durham, North Carolina. Currently, the university has a student body of 6,542 undergraduate students and offers 53 undergraduate majors.
Duke admissions requirements
To increase your chances of Duke University admissions, it is important to familiarize yourself with the application process well before the deadline. Duke offers three platforms for submitting the application: the Common Application, Coalition Application, and QuestBridge Application.
Once you have chosen a platform, you can apply to Duke before one of two deadlines.
Duke application deadlines
Early Decision applications are due on November 1st
Regular Decision applications are due on January 2nd
If you choose to apply for Early Decision, keep in mind this is a binding decision and if you are offered admission, you are committed to joining the Duke enrollment.
Regardless of which deadline you choose, you will need to submit an application fee or waiver, high school transcript, counselor recommendation, two teacher recommendations, SAT or ACT scores (optional), and your Duke supplemental essays, all through the Duke admissions portal. 
Gathering recommendations
Make sure to schedule meetings with your guidance counselor and teacher recommenders well before the deadline to ensure you have time to upload them to the Duke admissions portal. Additionally, while the Duke SAT and ACT scores are now optional, it is advisable to send standardized test scores if they demonstrate your excellence and enrich the other materials in your Duke application.
Gaining an offer of admission from Duke is difficult; with an acceptance rate of 4.8%, Duke enrollment is a reach for every applicant. Competition increases and offers of acceptance decrease from the Early Decision deadline (a 16.4% acceptance rate) to the Regular Decision deadline (a 4.8% acceptance rate), so it is essential to be well-prepared for the application requirements as soon as possible.
Duke academic requirements
Duke admissions counselors encourage prospective students to take the most challenging courses available to them. They suggest four years of English and at least three years of mathematics, natural sciences, foreign language, and social studies. Duke University admissions usually expects students to take five academic courses per year, and if a student does not take four years in a particular subject area, that subject should be replaced with an academic course of equal rigor.
For students applying to the Pratt School of Engineering, Duke University admissions requires coursework in calculus and strongly recommend physics. Duke admissions counselors also urge students to take advanced-level work in as many areas as reasonable, regardless of their intended major. For some students, this will include AP or IB courses, whereas for others it will include honors, accelerated, or college courses.
Duke admissions review process
The Duke admissions team evaluates a prospective student's application by examining the overall strength of a candidate along. This includes considering their academic performance and other aspects of the student's profile. Duke admissions officers considers a student's GPA a very important academic factor. But, they also consider letters of recommendation and the applicant's high school class rank, when available. Prospective students should familiarize themselves with Duke admissions statistics to determine how they compare.
The person behind the application
In addition to academics, the Duke admissions office wants to get to know the student as a person. Duke University admissions evaluates the student's personal essay and extracurricular activities on the application with a holistic approach.
The Duke admissions office discusses each application with their Admissions Committee, taking into account both academic and personal qualities. As a team, Duke University admissions officers consider what the student has accomplished within their opportunities and challenges. Duke admissions strives to create a diverse student body with a variety of experiences, backgrounds, interests, and opinions.
Five factors in Duke admissions assessments:
The rigor of the student's academic program
The student's academic performance as reflected in their grades
Letters of recommendation from two teachers and a counselor
The student's extracurricular activities
The quality of thought and expression in the student's application essay.
So, we recommend that you pay careful attention to the above when preparing your application!
Does Duke prefer SAT or ACT?
The Duke admissions portal no longer requires students to submit SAT and/or ACT scores. However, if students choose to submit them, the Duke University admissions team will consider those scores as part of the application. 
The decision of whether or not to have your SAT or ACT considered is entirely yours and will not impact your admissions decision. You may wish to consult the Duke admissions profile of accepted students for Duke admissions statistics of previous enrolled classes as a guide.
The average accepted Duke student scores in the 1510-1570 range on the SAT and 34-36 on the ACT. So, if your test scores align with these numbers, consider submitting them! For students who submit both ACT and SAT scores, Duke University admissions will consider your best score.
Does Duke interview all applicants?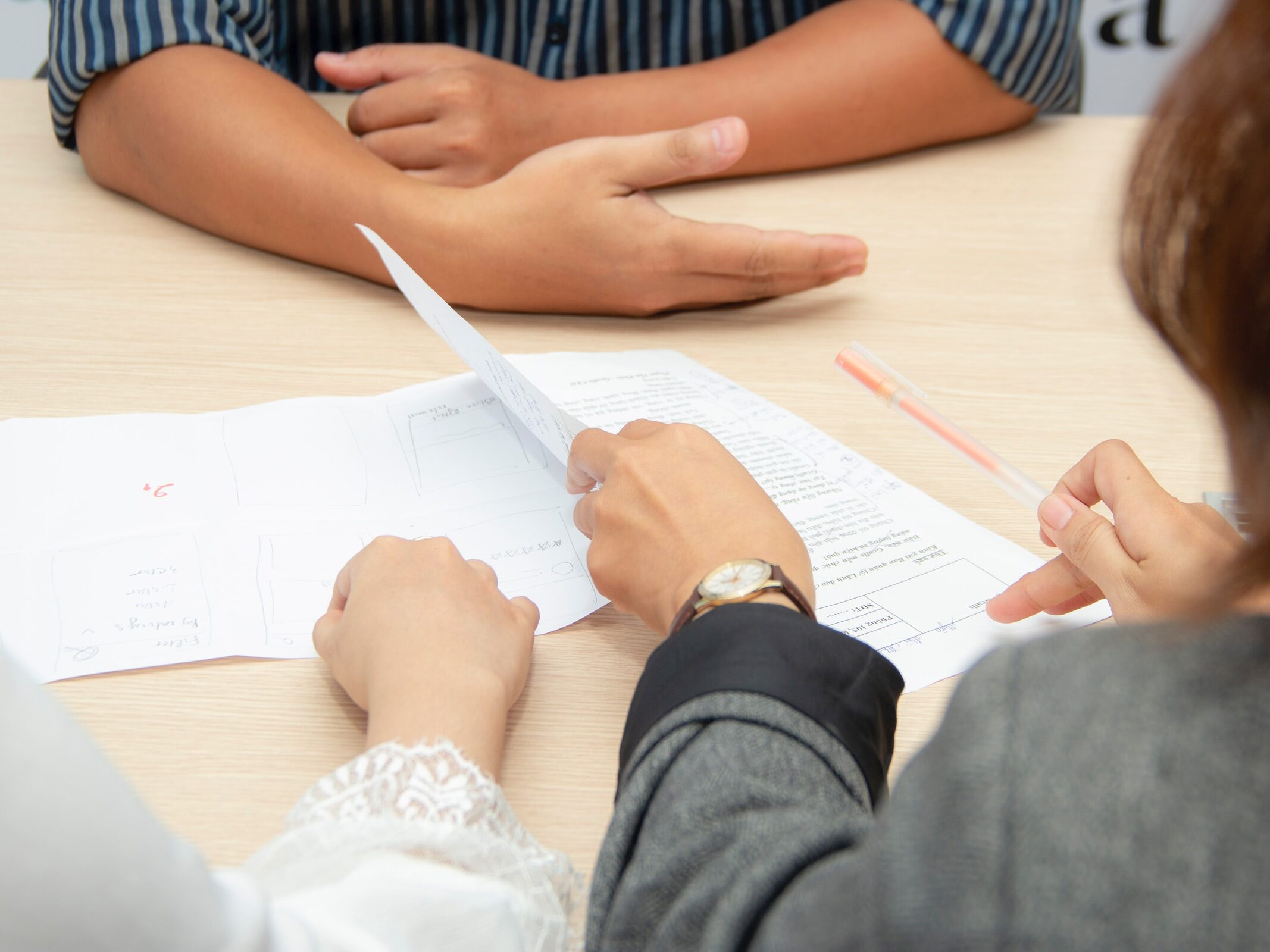 As an optional component of the Duke admissions requirements, students can participate in an interview with alumni volunteers. The matching process for interviews is done on a first-come, first-served basis in areas where an alumni interviewing committee is present. In order to participate in an interview, students must submit their application by the Early Decision deadline (November 1) or the Regular Decision priority interview deadline (December 20).
Interviews are optional but we recommend it
Failure to receive an interview is not an indication of the student's application status. Furthermore, applicants will not be offered an interview until after the Duke application deadline. If a student does not hear from an interviewer by November 20 (Early Decision) or the second week of February (Regular Decision), they may submit an additional recommendation in place of the interview. This will not negatively affect their chances of Duke University admissions.
While the Duke admissions interview is optional, it is recommended for students who are serious about being accepted as it offers a chance to supplement their GPA and academic performance by showcasing their personality and interest in the university. It is important to approach the interview as a conversation and to come prepared to talk about key accomplishments and why Duke interests you.
Is Duke hard to get into?
The competition for Duke's class of 2027 was fierce, with more than 49,469 students applying and only 2,148 accepted. This resulted in a Duke acceptance rate of just 4.8%. This low acceptance rate is part of the reason that Duke is ranked highly by U.S. News, coming in at #10 on the Best National Universities list. And, with a relatively low enrollment, it is likely the Duke acceptance rate will remain low.
For students interested in attending Duke, both skill and a bit of luck will play a role in the admissions process. It is important to view Duke as a "reach" school and plan your college list accordingly.
However, you can improve their chances of being accepted by supplementing your strong academic performance with a good interview and great essay. This will give you the best chance of beating the 4.8% Duke acceptance rate!
Exploring Duke admissions statistics
When considering applying to Duke University, one important factor to consider is the Duke admissions rate. The overall acceptance rate for Duke is 4.8%, which is quite low. To give you a better understanding of this rate, let's break Duke admissions down by application deadline.
For the class of 2027, Duke received 49,469 applications in total and offered 2,148 students admission. As we mentioned before, the Duke admissions rate for Early Decision was 16.4%, a record low for the university. The acceptance rate for Regular Decision was 4.8%.
It's worth noting that demonstrated interest (DI) does matter for Duke admissions. This is why the Duke admissions rate for Early Decision is higher. However, keep in mind that whatever application deadline you choose, Duke remains a "reach" school for any applicant.
In general, when applying to college, it's important to consider how universities approach access. At Duke, the class of 2026 included 10%, of first-generation college students. In addition, half of the students in Duke's enrolled class receives financial aid. Duke admissions also commits to fully meeting the financial aid needs for every admitted student.
Duke Admissions vs. UNC Admissions: What to know
Both located in North Carolina, Duke University and the University of North Carolina at Chapel Hill are rivals in academics and athletics.
As previously stated, U.S. News ranks Duke University #10 on the Best National Universities list, and it is known for its high selectivity (recall the Duke admissions rate of 4.8%). On the other hand, UNC, while still considered a prestigious and competitive university, is ranked #29 by U.S. News, and has a slightly higher acceptance rate of 19%.
Private vs. Public Institutions
When comparing Duke and UNC, one important distinction to note is Duke is a private institution, while UNC is a public university. This largely accounts for the difference in tuition, which is an important factor to consider when considering Duke admissions. Duke University charges $63,054 in yearly tuition and fees, while UNC charges just $8,998 for in-state students and $37,558 for out-of-state students.
Here at CollegeAdvisor, we give both Duke University and UNC an A+ overall grade, making them excellent options for both North Carolina residents and out-of-state students. You can check out our resources for more information on Duke admissions statistics.
What time do Duke decisions come out?
Students who demonstrate interest and commitment to Duke University admissions by applying for the binding November 1st Early Decision deadline will receive their acceptance decision by mid-December.
Students who apply for Regular Decision Duke admissions by January 2nd will receive their acceptance decisions in late March or early April.
Duke Admissions Requirements – Final Thoughts
So you've met the Duke admissions requirements and have confidence in your GPA, SAT scores, and overall academic performance. What other steps can you take to optimize your Duke admissions chances? The best advice we can give is to start planning early. Duke admissions is competitive, and there is little room for error. Plan your extracurricular activities early, take advanced classes, and write thoughtful essays that showcase who you are as a student. Every part of your application should demonstrate what kind of student you would be on Duke's campus.
It is important to remember the admissions process is stressful, and sometimes the Duke admissions statistics can feel overwhelming. However, this is not the approach to take for Duke admissions or other top schools. Duke wants to see the real you, so stay true to yourself. Show them who you are above and beyond the Duke admissions requirements.
Remember, we're here to help
Completing the Duke admissions supplemental essays can be daunting, but it is an opportunity to introduce yourself to the Duke University admissions team. A well-written set of Duke essay prompts can work in your favor. For help completing your Duke University application, check out our How to Get Into Duke Guide and Duke Supplemental Essays Guide. Good luck!
---

This article was written by Bailey Bennett. Looking for more admissions support? Click here to schedule a free meeting with one of our Admissions Specialists. During your meeting, our team will discuss your profile and help you find targeted ways to increase your admissions odds at top schools. We'll also answer any questions and discuss how CollegeAdvisor.com can support you in the college application process.