Worcester Polytechnic Institute
Worcester, Massachusetts
A+

Academics

B-

Athletics

B-

Campus

A+

Diversity

A+

Value

B+

Party Scene
Worcester Polytechnic Institute Admissions
Acceptance Deadline
February 15
Students Receiving Financial Aid
99.22%
Worcester Polytechnic Institute Cost
Average Total Aid Awarded
$6,394
Students Receiving Financial Aid
99.22%
*Average cost after financial aid for students receiving grant or scholarship aid, as reported by the college.
Want personalized essay guidance from a Worcester Polytechnic Institute advisor?
Gain access to a diverse network of expert Advisors

Worcester Polytechnic Institute Academics
Student Faculty Ratio
13:1
Worcester Polytechnic Institute Majors
Most Popular Majors
Mechanical Engineering
Computer Science
Chemical Engineering
Electrical Engineering
Bioengineering and Biomedical Engineering
Robotics and Automation Engineering
Civil Engineering
Aerospace Engineering
Biology
Mathematics
Worcester Polytechnic Institute Online
Offers Online Courses
Yes
Our clients got into Worcester Polytechnic Institute last admissions cycle. Are you next?
Our advisors graduated from the nation's best universities, so they know first-hand what it takes to stand out in the admissions process.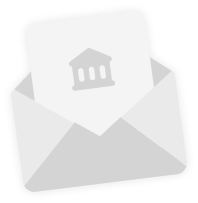 Worcester Polytechnic Institute Students
Full-Time Undergrad Enrollment
4,527
Part-Time Undergraduates
141
Worcester Polytechnic Institute Advisors
Amanda Horne
Massachusetts Institute of Technology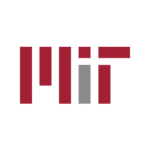 I'm currently a graduate student at MIT working on my Masters Degree in Cybersecurity. I received my Bachelor's degree from MIT in Electrical Engineering and Computer Science. I've had 7 different internships including Machine Learning, AI Research, Consulting, Software Engineering, Product Management, and Cybersecurity. I've held many different leadership positions at MIT (too many to count) and participated in 2 of MIT's formal leadership programs. I also studied abroad in Switzerland during my undergraduate years at MIT. During my free time, I enjoy skiing and seeing Broadway musicals, and I always enjoy mentoring and coaching younger students to help them achieve their dreams.
College Testimonials from Clients Who Were Accepted to Worcester Polytechnic Institute
Loren Stillman
Rensselaer Polytechnic Institute
Phillip was a wonderful advisor for my son, guiding and pushing him along weekly. We are very happy for his patience and communication skills, which helped get my son to talk and write which is very challenging. His last session about choosing schools and negotiating for more scholarships and grants was informative and helped us pursue appeals with positive outcomes. Thanks a lot for the superb service!
Worcester Polytechnic Institute Related Schools
Worcester Polytechnic Institute Campus Videos