Northeastern University
Boston, Massachusetts
A+

Academics

B+

Athletics

A-

Campus

A+

Diversity

A

Value

A-

Party Scene
Northeastern University Admissions
Acceptance Deadline
January 1
Students Receiving Financial Aid
78.22%
Northeastern University Cost
Average Total Aid Awarded
$8,443
Students Receiving Financial Aid
78.22%
*Average cost after financial aid for students receiving grant or scholarship aid, as reported by the college.
Want personalized essay guidance from a Northeastern University advisor?
Gain access to a diverse network of expert Advisors

Northeastern University Academics
Student Faculty Ratio
14:1
Northeastern University Majors
Most Popular Majors
Business
Economics
Mechanical Engineering
Information Science
Communications
Political Science and Government
Pharmacy and Pharmaceutical Sciences
Chemical Engineering
Research and Experimental Psychology
Neuroscience and Neurobiology
Northeastern University Online
Offers Online Courses
Yes
Our clients got into Northeastern University last admissions cycle. Are you next?
Our advisors graduated from the nation's best universities, so they know first-hand what it takes to stand out in the admissions process.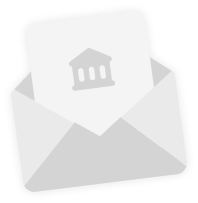 Northeastern University Students
Full-Time Undergrad Enrollment
13,864
Part-Time Undergraduates
45
Northeastern University Advisors
College Testimonials from Clients Who Were Accepted to Northeastern University
Yashoswini Chakraborty
University of Rochester
I had a great experience. My advisor was extremely helpful in helping me decide between colleges, what major would best suit my interests and profile, and editing all of my supplements. She was always there to answer any questions I had and gave extremely helpful feedback on my work.
Nico Gentile
Albany College of Pharmacy and Health Sciences
Throughout my time applying to colleges my advisor was always there to look over and essay and provide me with amazing feedback! I am so grateful for all the work and advice that my advisors gave me when applying to college!
Kalyani Valiyaveettil
Columbia University
CollegeAdvisor's tremendous resources and committed advisors helped make the application process stress-free. I was able to customize the service and create an environment in which I work best. Through hours of essay editing, not only did I grow as a writer but I became more self-aware, learning the value of my experiences. As a look back, I am proud of all the work my advisor, Zoe, and I were able to accomplish together.
Liyuan Zhang
It's a great honor to have help through the platform of CollegeAdvisor and work with the most experienced advisors during this year's application season. I've actively recommended CollegeAdvisor to juniors in my high school.
Avery Medina
My experience with CollegeAdvisor was excellent. My advisor, Carolyn, was always available for help and kept me on track with a well planned out timeline. She helped me refine my essay ideas and was fantastic when it came to editing and clarifying ideas in my writing. My college application experience would have been much tougher had it not been for CollegeAdvisor. I definitely recommend!
Northeastern University College Rankings
Northeastern University Related Blog Posts
COVID-19 brought unprecedented changes to the airline industry, closed millions of businesses, and now, it's shaping the future of college admissions. Phil Roeder | CCY BY 2.0 In April, the […]
Northeastern University Related Schools
Northeastern University Campus Videos