Rutgers University – New Brunswick
New Brunswick, New Jersey
A

Academics

A

Athletics

B-

Campus

A+

Diversity

A

Value

A+

Party Scene
Rutgers University – New Brunswick Admissions
Acceptance Deadline
December 1
Students Receiving Financial Aid
71.17%
Rutgers University – New Brunswick Cost
Average Total Aid Awarded
$5,666
Students Receiving Financial Aid
71.17%
*Average cost after financial aid for students receiving grant or scholarship aid, as reported by the college.
Rutgers University – New Brunswick Academics
Student Faculty Ratio
16:1
Rutgers University – New Brunswick Majors
Most Popular Majors
Information Science
Psychology
Economics
Biology
Human Resources
Nursing
Finance
Communications
Kinesiology and Exercise Science
Criminal Justice and Safety Studies
Rutgers University – New Brunswick Online
Offers Online Courses
Yes
Rutgers University – New Brunswick Students
Full-Time Undergrad Enrollment
34,052
Part-Time Undergraduates
1,987
Rutgers University – New Brunswick Advisors
Our advisors graduated from the nation's best universities, so they know first-hand what it takes to stand out in the admissions process. CollegeAdvisor.com's advisors include Marshall Scholars, Fulbright recipients, first-generation college students, professional actors and musicians, startup founders, doctors, teachers and more - all rigorously screened and trained to support students and families on their college journeys.
Marilu Duque
New York University
Hello! In 2019 I earned my B.S in Integrated Digital Media from New York University (NYU) Tandon School of Engineering. In 2021 I completed my M.S. in Information (Data Science & Security Concentration) at the University of Michigan, Ann Arbor -- School of Information (UMSI). This fall, I will pursue a second master's at Technological University Dublin as part of the prestigious George J. Mitchell Scholarship Program by the US-Ireland Alliance. Apart from my academic pursuits, I have worked for NYU's Office of Undergraduate Admissions, UMSI's Office of Graduate Admissions and have 11 years of freelance college and scholarship application advising experience. Additionally, I was accepted to 15+ schools and won over $1,000,000 in scholarships (including Gates Millennium and Buicks Achievers) which have enabled me to graduate debt-free. As your college advisor, I will help you make your students' college goals a reality, let's connect!
Accepted to: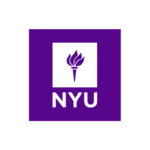 College Testimonials from Clients Who Were Accepted to Rutgers University – New Brunswick
Victoria Richard
Rutgers University- New Brunswick
I had a wonderful experience with CollegeAdvisor. My advisor worked many hours with me and did a great job helping and supporting me through the whole application process; this included everything from the essays, to the interviews, and finally the decision process as well.
Yashoswini Chakraborty
University of Rochester
I had a great experience. My advisor was extremely helpful in helping me decide between colleges, what major would best suit my interests and profile, and editing all of my supplements. She was always there to answer any questions I had and gave extremely helpful feedback on my work.
Jan Marie Borromeo
Stony Brook University
CollegeAdvisor guided me and my family with a process that we were unfamiliar with. I felt comfortable asking questions and received advice that aided me every step of the way. With every session, I left with new information that allowed me to evaluate my school choices and essays. I also greatly relied on the webinars which were helpful. My overall experience was great!
Junhyung Jeon
New York University
CollegeAdvisor keeps you on task and their team really puts on an amazing effort to help students navigate the admissions process and get into the college of their dreams.
Rutgers University – New Brunswick Related Essay Guides
Rutgers University – New Brunswick Related Schools
Rutgers University – New Brunswick Campus Videos