Penn State University
Centre County, Pennsylvania
A

Academics

A+

Athletics

A

Campus

A

Diversity

A

Value

A+

Party Scene
Penn State University Admissions
Penn State University Cost
*Average cost after financial aid for students receiving grant or scholarship aid, as reported by the college.
Want personalized essay guidance from a Penn State University advisor?
Gain access to a diverse network of expert Advisors

Penn State University Academics
Penn State University Online
Our clients got into Penn State University last admissions cycle. Are you next?
Our advisors graduated from the nation's best universities, so they know first-hand what it takes to stand out in the admissions process.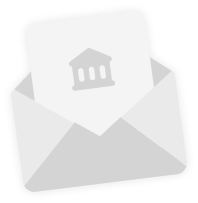 Penn State University Students
Penn State University Advisors
Shannon Kennedy
Penn State University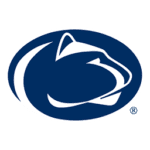 After 7+ years at Northwestern University in admissions, I wanted to more directly help students apply to college. With experience at University of Illinois at Chicago and Illinois Institute of Technology in addition to NU, I started counseling students in 2016. I have advised dozens of students individually and as a high school college counselor. My advisees have matriculated at the most selective institutions and a wide range of colleges across the country and internationally. I live in the Chicago area and enjoy encouraging houseplants to flourish almost as much as I enjoy working with high schoolers poised to change the world!
Ashley Murphy
Penn State University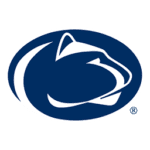 I discovered my passion for college admission soon after completing my undergraduate degree at Penn State in 2002. Since then, I have been honored to help students of all backgrounds and interests navigate both admissions and financial aid at a variety of institutions across the country. I later completed my master's degree at NYU and have found myself specializing in admission/college selection for technical areas, including engineering, business, and the trades. I'm excited to work with you and to help you present your best self!
Laura Maclay
Wellesley College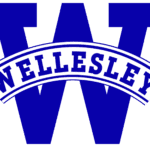 I graduated with degrees in Political Science and English (although my academic interests span farther than these two - at one point I was deciding between 4 majors!) from Wellesley College. At Wellesley, I was a campus-wide writing tutor starting my sophomore year, and held a few other roles (editor-in-chief of the Wellesley Review, a public speaking tutor, debater, and a First Year Mentor). Nowadays, I currently manage the healthcare division of a consulting firm, and spend my free time reading thought-pieces and non-fiction books, along with pursuing a new passion for hip hop dancing!
Isabella Gayoso
Penn State University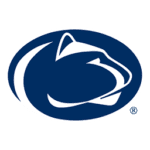 Hey! My name is Isabella and I am a rising Junior Mechanical Engineering and Aerospace Engineering double major with a minor in Entrepreneurship at Penn State. At Penn State, I hold several distinctions, including being a member of the honors college(Scheyer), the honors engineering scholars program (Leonard Scholars), and a recipient of the Provost Award. Professionally, I worked at SpaceX as an intern for my gap semester in the spring. This summer I am interning for Lockheed Martin Space. During my senior year application cycle, I gained admittance to several top universities, listed on my profile. I also earned several national, regional, and local scholarships including the Lockheed Martin STEM Scholarship, and I have totaled over $150,000 in scholarship money to date. One of my areas of strength is scholarship applications and essays, both specific to a university or in a national or local application. I also thoroughly understand how to frame a college application in the best way possible by creating cohesive activity descriptions, essays, and short answer responses. I have worked with students in the Pittsburgh area and with International students. This is my first year with CollegeAdvisor, and I'm so excited to help students meet their goals!
College Testimonials from Clients Who Were Accepted to Penn State University
Rohan Kumar
I think my experience as a whole was a success. I got a lot of constructive feedback from my advisors and it really helped me with my applications. I really appreciate all the help and support I received. In the end, I am happy that I chose ChollegeAdvisor and would definitely recommend it to others.
Liyuan Zhang
It's a great honor to have help through the platform of CollegeAdvisor and work with the most experienced advisors during this year's application season. I've actively recommended CollegeAdvisor to juniors in my high school.
Buse Balik
My experience with CollegeAdvisor was amazing. My advisor, Carolyn was the best. She helped me with everything about the application process and helped me keep everything organized. I can say it lifted a lot of weight off my shoulders because she was very good at guiding me through the application process.
Penn State University Related Essay Guides
Not sure how to approach the Penn State essay prompts? With tips from a Penn State graduate, CollegeAdvisor.com's guide to the Penn State supplemental essays will show you how to […]
Penn State University Related How to Get Into Guides
Penn State University Related Blog Posts
What is a good PSAT score, what is a good SAT score? Read this expert guide to SAT, ACT, and PSAT scores to answer all your questions today!
College Enrollment Guide So you're past applications and have moved on to the exciting process of college enrollment! Well, congratulations. Choosing what school you're going to attend is an exciting […]
Penn State University Related Schools
Penn State University Campus Videos