Princeton University
Princeton, New Jersey
A+

Academics

A-

Athletics

A

Campus

A+

Diversity

A+

Value

B+

Party Scene
Princeton University Admissions
Acceptance Deadline
January 1
Students Receiving Financial Aid
62.86%
Princeton University Cost
Average Total Aid Awarded
$5,757
Students Receiving Financial Aid
62.86%
*Average cost after financial aid for students receiving grant or scholarship aid, as reported by the college.
Want personalized essay guidance from a Princeton University advisor?
Gain access to a diverse network of expert Advisors

Princeton University Academics
Student Faculty Ratio
5:1
Princeton University Majors
Most Popular Majors
Computer Hardware Engineering
Economics
Public Policy Analysis
History
Political Science and Government
Biochemistry and Molecular Biology
Engineering
Mechanical Engineering
Chemical Engineering
Ecology and Evolutionary Biology
Princeton University Online
Our clients got into Princeton University last admissions cycle. Are you next?
Our advisors graduated from the nation's best universities, so they know first-hand what it takes to stand out in the admissions process.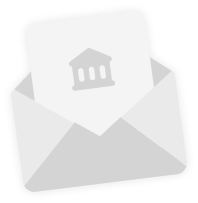 Princeton University Students
Full-Time Undergrad Enrollment
5,321
Part-Time Undergraduates
107
Princeton University Advisors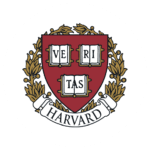 Hi everyone! I'm a junior at Harvard University pursuing a degree in English & Theater, Dance, and Media (TDM) with a secondary in Psychology. My primary interests lie in the fields of entertainment and law. As a first generation Latinx student, I am very passionate about demystifying the college application process and helping you get into the college of your dreams!
Andrew Worrell
University of North Carolina – Chapel Hill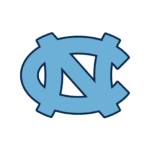 Hello! My name is Andrew and I am a graduate student pursuing my Master's of Public Policy and Juris Doctorate. I have a bachelor's degree in Global Economic Studies with a concentration in Latin American studies and a minor in P.P.E from UNC-Chapel Hill. After graduating with my B.A. in 2014, I accepted a position with the College Advising Corps where I spent four years working with students as they navigated the transition from high school to life after graduation. Afterwards, I worked at financial services firm before returning to graduate school. In my spare time you can find me working on my jump shot, hiking, exploring new food, or trying to convince myself to run a marathon.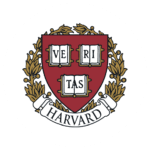 I studied Romance languages and Latin American Studies at Harvard University and am currently working in research for a human rights-focused nonprofit.
Katie Chiou
Brown University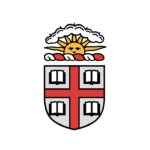 Hi! My name is Katie and I'm a rising senior in Brown's Program in Liberal Medical Education (PLME) concentrating in medical anthropology. I've worked for over three years in college advising, with experience in essay editing and extracurricular advising. I specialize in BS/MD applications and interview prep.
Jim Wynton Cunningham
Princeton University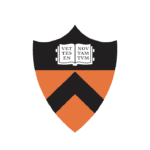 Hi I'm Jim Cunningham, and I graduated Princeton in 2017 with a degree in philosophy. My strength as an college advisor is essay writing. I'm highly imaginative and have the ability help you bring your college and scholarship essays to life through storytelling
Anya Ranganathan
Duke University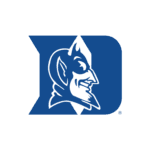 I'm a New York City entrepreneur passionate about building sustainable food systems, diversity / inclusion work, and leadership development. As a mentor, I focus on the power of storytelling to convey a unique perspective and elevate your brand. In my free time, I'm chipping away at a goal of visiting as many UNESCO World Heritage Sites as possible!
Shruthi Bharadwaj
Princeton University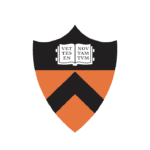 I'm a currently undecided student at Princeton University, thinking of majoring in Public Policy/Health or Neuroscience! I have years of English tutoring experience, love to write, and love working with college applicants. I want to help you tell your story in a way that's authentic, stress-free for you, and in a way that will make admissions officers want you on campus ASAP! In my free time, I love TV, cooking, stand-up comedy and a good book.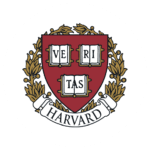 Ryan is a rising junior at Harvard University pursuing a degree in English & Theater, Dance, and Media (TDM) with a secondary in Psychology. He is very passionate about demystifying the college application process and helping you get into your dream school!
Ruben Cuevas
Stanford University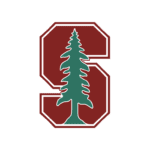 Hey everyone! I'm Ruben, a Computer Science major at Stanford. I'm an entrepreneur, musician, political junkie, and someone who's determined to get you into the schools of your dreams. Selective colleges have so many qualified applicants, so it's necessary to craft an application that stands out to the reader. I believe that every student has something unique about them, whether it's an interest, perspective, or experience, but most don't end up highlighting it. As we work together, we'll discover what makes you unique and create an application that tells a great story, the quality that separates successful applications from the rest. The college application process can be a great time of discovery and reflection and doesn't have to be stressful. Let's make it that way together!
College Testimonials from Clients Who Were Accepted to Princeton University
Francesco Efrem Bonetti
Harvard University
When I started the application process as an international student, nobody around me knew what it consisted of. The time we had available was short and I immediately got along with Genevieve. I was able to portray the full picture of my personality and interests. The application process for colleges in the US is very specific and as an international student with no experience in the USA, getting advice from "insiders" was very helpful. What I loved about CollegeAdvisor is that I was always at the center of the creative process as the only one writing my application.
Frida Ruiz
Princeton University
Working with Ray has been an absolute pleasure. He really listened to my concerns and my ideas and let me take control of most of my essays. He strengthened my writing!
Princeton University Related Essay Guides
Princeton Supplemental Essay 2022-2023 There are seven Princeton University supplemental essays that all applicants must write. While this may feel daunting, take comfort—each Princeton supplemental essay is on the shorter […]
Princeton University Related How to Get Into Guides
Princeton University Related Client Success Stories
Princeton University Related Blog Posts
College Application Deadlines – Introduction Understanding college application deadlines is a key part of planning for the college admissions process. You may have just started building your college list. Or, […]
Princeton University Related Schools
Princeton University Campus Videos