Brown University
Providence, Rhode Island
A+

Academics

B

Athletics

A-

Campus

A+

Diversity

A+

Value

A

Party Scene
Brown Admissions
Acceptance Deadline
January 5
Students Receiving Financial Aid
55.75%
Brown University Tuition
Average Total Aid Awarded
$4,633
Students Receiving Financial Aid
55.75%
*Average cost after financial aid for students receiving grant or scholarship aid, as reported by the college.
Want personalized essay guidance from a Brown University advisor?
Gain access to a diverse network of expert Advisors

Academics at Brown
Student Faculty Ratio
6:1
Brown Majors
Brown Majors
What is a college major, and how do college majors at Brown work? In this guide to Brown majors (also known as Brown concentrations), we'll discuss the college majors at Brown University. 
We'll outline what college majors are and how they fit into your college application process. Then, we'll discuss the Brown open curriculum, the Brown University majors (or Brown concentrations), and other details about majors at Brown. 
Before we dig into the Brown University majors, let's break down what a college major is. 
Understanding college majors
Later in this guide, we'll outline the different Brown University majors. But first, let's talk about college majors in general. So, what is a college major?
A college major is your primary field of study in college. Depending on your school and program, your college major will account for about 50-70% of your overall course load. Some college majors—including Brown majors—require more credits than others, so make sure you do your research. 
At many colleges, you'll have the option to "double-major," or choose two college majors rather than one. You can also pursue a minor, which is a secondary field of study that you complete alongside your college major. Both of these options are available at Brown, so you can choose multiple Brown majors or minors. We'll expand on how to pursue two Brown majors later in this guide. 
Your college major will likely influence your career path after graduation. However, you can pursue a wide variety of careers regardless of your college major. While some careers in STEM fields may require you to take certain courses, many careers do not. Humanities majors can also lead to a vast set of opportunities. So, while you should choose a college major that interests you, your college major won't dictate every aspect of your future. 
Finally, note that there's no set of "best college majors." Instead, as you choose your college major, think about finding the best college majors for you. For more guidance, click here to read a useful list of college majors. The more you use resources like this list of college majors, the easier it will be to find the best college majors for your needs. 
Exploring Brown University Majors
Next, let's outline the different Brown majors. There are many Brown majors available, and each of them offer students plenty of opportunities. 
As at top-ranked Ivy League university with a strong liberal arts bent, Brown offers a wide variety of degree programs. Brown University majors are known as "Brown concentrations." There are over 80 Brown concentrations available to undergraduates. 
When you apply to Brown, you will choose one of the Brown concentrations to list on your Common App. However, this choice is not binding. In fact, you don't need to formally declare your concentration until the spring of your sophomore year. So, don't feel like you need to make a final decision on Brown University majors as a high school student. 
To view a full list of college majors at Brown, click
here
. Some Brown concentrations from this list of college majors include:
With so many Brown concentrations available, students should have no trouble finding one of the Brown University majors to suit their needs. 
How many majors can you have at Brown?
Now that we've discussed the Brown majors, let's talk about double-majoring at Brown.
Brown allows students to double-concentrate. So, if you fall in love with two Brown concentrations, you can pursue both. About 20% of Brown students choose to double-concentrate. This means they complete all requirements for two Brown University majors.  
You may only pursue two Brown concentrations if you can fulfill all requirements for both concentrations within eight semesters. If you choose to double-concentrate, keep in mind that you may need to complete multiple theses or capstone projects in your senior year. 
Double-concentrating may also limit your ability to take advantage of Brown's open curriculum. So, think carefully about how many Brown concentrations you choose.
 What is Brown's open curriculum?
Now that you understand the Brown majors, let's discuss academics at Brown more broadly. 
Brown offers an open curriculum. The Brown open curriculum means that students at Brown can take whatever courses they like, so long as they complete the requirements for their concentration. This allows students at Brown more flexibility than at other institutions. 
The Brown open curriculum is unique among Ivy League schools. Many top universities require students to take a core set of classes (like at Columbia) or fulfill departmental distribution requirements (like at Harvard). At Brown, the only requirements that students need to complete are those for their concentration. 
If you're interested in exploring a wide variety of areas in college, the Brown open curriculum might make Brown a great fit for you. For more details about Brown, click here. 
What are the best college majors at Brown?
As we discussed, there's no such thing as the "best college majors" for everyone. Similarly, there are no "best Brown majors" that will suit every student's needs. So, no one list of college majors will tell you which of the Brown majors to pursue. 
However, every school has its strengths, and Brown is no exception. Brown is known for its emphasis on writing, and many programs in both humanities and STEM fields focus on writing skills. 
However, as you'll notice from any list of majors at Brown, writing isn't the only important part of Brown concentrations. Some of the most popular Brown majors include:
U.S. News ranks Brown as #14 in National Universities. With such a high ranking, you can rest assured that nearly all Brown majors will offer engaging courses, stellar faculty, and exciting opportunities. U.S. News also ranks Brown as #36 in Undergraduate Engineering and #1 in Writing in the Disciplines.  
We hope this guide to Brown University majors helps you better understand the Brown open curriculum and the Brown concentrations.
Most Popular Majors
Computer Science
Economics
Biology
Computational and Applied Mathematics
Entrepreneurship
Engineering
Political Science and Government
History
Neuroscience and Neurobiology
English
Our clients got into Brown University last admissions cycle. Are you next?
Our advisors graduated from the nation's best universities, so they know first-hand what it takes to stand out in the admissions process.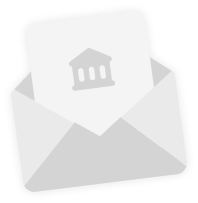 Brown University Students
Full-Time Undergrad Enrollment
6,735
Part-Time Undergraduates
308
Brown Alumni at CollegeAdvisor
Hear from Clients Accepted to Brown University
Sofia Vaca Narvaja
Brown University
As an international student who was not very familiar with the whole American universities system in terms of expectations and rules of the college admission "game" in general, having the advisor team made me feel confident in the work I was aiming for and the essays I ended up submitting. They helped me put my best self forward, both on paper and with my interviews. Lastly, a distinctive feature of CollegeAdvisor is the opportunity to chat with students that attend the universities I was planning to apply to. I found this aspect to be very helpful.
Navneet Raam
University of Michigan
Excellent service with over the top commitment to ensuring the student succeeds and reaches their goals. Couldn't be happier with the process! Best investment of my life.
Iyanuloluwa Dare
When I reached out to CollegeAdvisor, they supported me with their program and helped me through the signup step-by-step. I was matched with my mentor. She helped me realize my best fit and find my authentic voice through my passions, experiences and challenges. She encouraged me to weave these experiences into my essays which made them stand out. She went above and beyond to support me through the stressful time of college applications and I am so appreciative of how this program supported me into getting into some amazing schools.
Francesco Efrem Bonetti
Harvard University
When I started the application process as an international student, nobody around me knew what it consisted of. The time we had available was short and I immediately got along with Genevieve. I was able to portray the full picture of my personality and interests. The application process for colleges in the US is very specific and as an international student with no experience in the USA, getting advice from "insiders" was very helpful. What I loved about CollegeAdvisor is that I was always at the center of the creative process as the only one writing my application.
Brown University Webinars
Brown University Supplemental Essays
In this PLME and Brown-RISD Essay Guide, we will cover how to approach the 2020-2021 supplementary essays for Brown University's specialized undergraduate programs. For more guidance on personal essays and […]
Brown University supplemental essays are a key part of your application to Brown University. Not sure how to approach the Brown University essay prompts? With tips from a current Ivy […]
How to Get into Brown University
Learn more about Brown University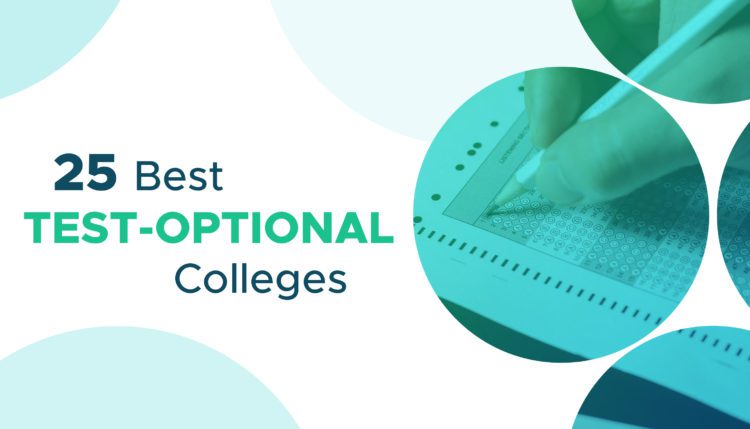 If you're worried about your SAT scores, consider applying to a Test-Optional College. This guide covers the 25 Best Test-Optional Schools!
Others Schools to Consider
Brown University Videos