Dartmouth College
Hanover, New Hampshire
A+

Academics

B+

Athletics

A

Campus

A

Diversity

A+

Value

A

Party Scene
Dartmouth College Admissions
Acceptance Deadline
January 2
Students Receiving Financial Aid
62.13%
Dartmouth College Cost
Average Total Aid Awarded
$7,152
Students Receiving Financial Aid
62.13%
*Average cost after financial aid for students receiving grant or scholarship aid, as reported by the college.
Want personalized essay guidance from a Dartmouth College advisor?
Gain access to a diverse network of expert Advisors

Dartmouth College Academics
Student Faculty Ratio
7:1
Dartmouth College Majors
Dartmouth Majors
As a prospective freshman at Dartmouth College, some of the most pressing questions you'll ask yourself are: what is a college major, and which college major should I choose? With more than 60 Dartmouth majors to choose from, the decision is one that deserves some careful planning.
To help you think about which Dartmouth College major is right for you, we'll outline the following:
What is a college major?
Factors to consider in selecting a college major
The best college majors at Dartmouth
Well-known Dartmouth majors
College Majors: Things to Consider
When it comes to selecting a college major, it can be hard to know where to start. Each school has its own list of college majors with its own unique offerings. But what major is best for YOU?
So, what is a college major?
A college major is a specialty or area of academic focus that you'll choose to guide your undergraduate coursework. Ultimately, the college major you select will be displayed on your college diploma and may influence your career options in the future.
As you research schools, be sure to look at each list of college majors and think about your favorite classes and subjects. From there, begin to narrow down the list of college majors using the following factors:
Consider your academic interests: Hone in on a college major by deciding where your intellectual interests lie. Use this to generate a smaller list of college majors to consider.
Future career goals: You do not need to have your career figured out at this point; in fact, most students don't! However, choose college majors which give you at least a few options for fulfilling careers.
School offerings: College majors differ widely at each school. Some schools have strong science focuses, while others are known for liberal arts. Explore the school's requirements and resources for the list of college majors you're considering.
Also, rest assured that you can change your college major. The decision you make while applying to school is not set in stone.
Finally, for parents helping their kids choose college majors, this webinar will provide useful advice.
Discovering Dartmouth College Majors
Now that we've looked at college majors as a whole, let's look specifically at Dartmouth academics. As we mentioned, there are over 60 majors at Dartmouth to choose from across the sciences, liberal arts, and humanities. In addition, the school lets students customize their Dartmouth academics by combining courses of study across departments and even designing their own Dartmouth majors.
Most Dartmouth majors require eight to ten courses. Students can then add as many as two Dartmouth majors or multiple minors in different areas of study.
What major is Dartmouth known for?
Firstly, know that the "best college majors" at each school are relatively subjective. However, the reputation of a certain college major at a school can tell you about the quality of instruction you'll receive.
Of the Dartmouth College majors, economics most consistently receives the highest rankings. Dartmouth's social science major is also considered one of the best college majors.
Top five most popular majors at Dartmouth
The following programs are the most popular of the Dartmouth College majors:
Looking at a college's list of most popular majors is a great starting point in your search for a college major.
What are the best college majors at Dartmouth College?
A school's most popular majors are often its best-funded and have the most resources.
However, with the prestige of Dartmouth academics, it's hard to go wrong with any of the Dartmouth majors. In fact, less popular Dartmouth majors often have lower enrollment. This may offer you a more intimate community of peers. Focus more on what interests you, as opposed to the supposed best Dartmouth college majors.
Lastly, CollegeAdvisor has supported many students as they apply to Dartmouth College and consider what Dartmouth major is right for them. Find out more about one student's journey to Dartmouth in this article.
Most Popular Majors
Economics
Political Science and Government
Computer Science
Engineering Science
Biology
History
Psychology
Mathematics
Neuroscience and Neurobiology
Geography
Our clients got into Dartmouth College last admissions cycle. Are you next?
Our advisors graduated from the nation's best universities, so they know first-hand what it takes to stand out in the admissions process.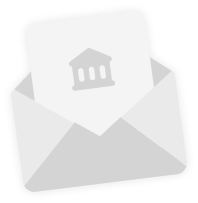 Dartmouth College Students
Full-Time Undergrad Enrollment
4,357
Part-Time Undergraduates
61
Dartmouth College Advisors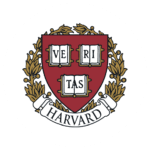 Hi everyone! I'm a junior at Harvard University pursuing a degree in English & Theater, Dance, and Media (TDM) with a secondary in Psychology. My primary interests lie in the fields of entertainment and law. As a first generation Latinx student, I am very passionate about demystifying the college application process and helping you get into the college of your dreams!
Brandon Kang
Stanford University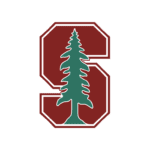 Hi All! My name is Brandon, and I'm currently a 4th year at Stanford pursuing a B.A. in Economics and an M.S. in Computer Science. I applied to universities with an arts portfolio and with a strong volunteering background so happy to answer any questions about that or about the college application process in general! I've spent the last 4 years offering college consulting services to high school seniors and have experience in both private tutoring for SAT and cello. Given that I've held roles in both the Finance and Tech industries, I'm also happy to chat about how those opportunities have linked with my college experience!
Arianna Lee
Dartmouth College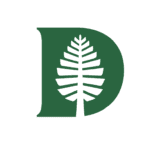 Hello, my name is Arianna! I got admitted early to Dartmouth College's class of 2016, and I was pre-med with a major in Neuroscience and a concentration in English. I have experience mentoring over 100 students through the application process to both undergraduate and graduate schools. Students that I have tutored have been admitted into Harvard, Yale, Dartmouth (Tuck School of Business), Columbia (Medical School), Brown, Princeton, UMich, MSU, CalTech, USC, UCLA, Stanford, and Berkley (to name a few!). I can help you get into a school that will highlight your passions! I am a Questbridge Scholar and was a Gates Finalist for anyone that needs support on scholarship or financial aid. I look forward to working with you!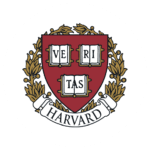 I studied Romance languages and Latin American Studies at Harvard University and am currently working in research for a human rights-focused nonprofit.
Josie Pearce
Dartmouth College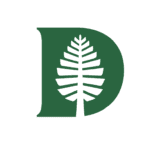 Josie graduated cum laude from Dartmouth College in 2020. At Dartmouth, she majored in Government, minored in Spanish, and was an editor at the Dartmouth Law Journal. She works as a PR Assistant at Skadden, Arps, Slate, Meagher & Flom LLP in their Boston office. Josie is pursuing a JD/MD joint degree and is attending Harvard for her pre-medical post-bacc. She is an admissions interviewer for Dartmouth College and has ample experience with the college interview process and essay writing.
Tara Burchmore
Dartmouth College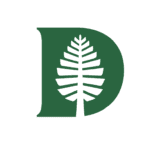 I studied Government and Public Policy at Dartmouth and am currently a Master in Public Policy candidate at the Harvard Kennedy School. While at Dartmouth, I was a Rockefeller Leadership Fellow, a Vice President of the Inter-Sorority Council, and skied for the Club Downhill Racing team. Dartmouth provided me the opportunity to study abroad in Edinburgh, Scotland, and to intern in three different cities (D.C., New York, and San Francisco) during my college career. After college, I worked at a communications and lobbying consultancy and in philanthropic community development before beginning my master's degree.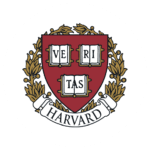 Hi! I'm Sophie, a rising senior at Harvard studying Integrative Biology with a minor in Earth & Planetary Sciences. I've worked as an undergraduate researcher in a variety of areas (from neuroscience to biochemistry to climate change!), and I'm currently writing my senior thesis on urban ecology. Outside of class and the lab, I love singing a cappella, making theatre, and writing satire for the campus comedy publication. I've tutored and mentored many high school students, so I know all the excitement and nerves that come with applying to college. I'm looking forward to working with you to craft a stellar essay, shore up your candidate profile, and find the perfect fit!
Nadiya Atkinson
Wellesley College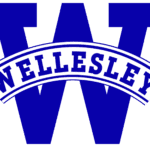 Hi! I'm Nadiya, in my final year at Williams College pursuing a B.A. in English and Theatre, focusing on the intersection been the humanities and political activism. From essay review to financial aid decisions, I'm committed to providing transparency and support not just with the college application process, but with the years that come after making a final decision. In my spare time, I'm co-artistic directing our student theatre group striving to improve accessibility of the arts to the campus community, writing short stories about Russian history, and attempting to make the perfect matcha latte.
Katie Chiou
Brown University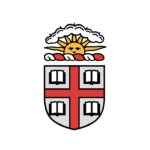 Hi! My name is Katie and I'm a rising senior in Brown's Program in Liberal Medical Education (PLME) concentrating in medical anthropology. I've worked for over three years in college advising, with experience in essay editing and extracurricular advising. I specialize in BS/MD applications and interview prep.
College Testimonials from Clients Who Were Accepted to Dartmouth College
Navneet Raam
University of Michigan
Excellent service with over the top commitment to ensuring the student succeeds and reaches their goals. Couldn't be happier with the process! Best investment of my life.
Nico Gentile
Albany College of Pharmacy and Health Sciences
Throughout my time applying to colleges my advisor was always there to look over and essay and provide me with amazing feedback! I am so grateful for all the work and advice that my advisors gave me when applying to college!
Ignacio Estrada
Cornell University
CollegeAdvisor was incredible. The way the advisors help you every step of the way with intuitive and precise techniques to better promote yourself as an academic candidate, is truly remarkable.
Frida Ruiz
Princeton University
Working with Ray has been an absolute pleasure. He really listened to my concerns and my ideas and let me take control of most of my essays. He strengthened my writing!
Dartmouth College Related Essay Guides
Not sure how to approach the Dartmouth essay prompts? CollegeAdvisor.com's guide to the Dartmouth application essays will show you exactly how to write engaging Dartmouth supplemental essays and maximize your […]
Dartmouth College Related How to Get Into Guides
Dartmouth College Related Blog Posts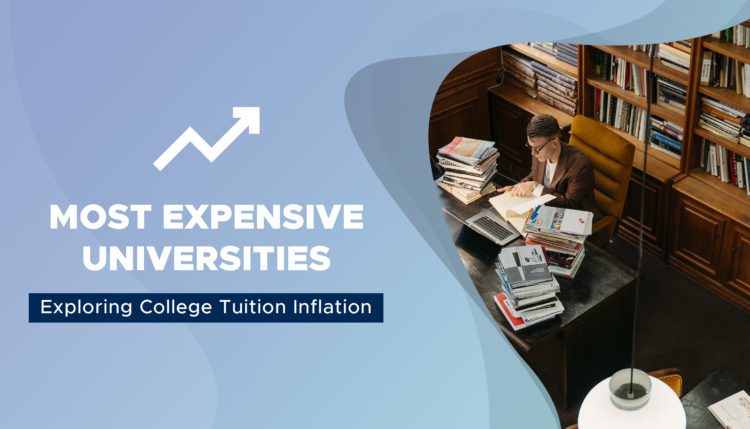 Looking to avoid applying to the most expensive universities? Our expert guide to Most Expensive Colleges in the US and World can help you!
Dartmouth College Related Schools
Dartmouth College Campus Videos