Purdue University
West Lafayette, Indiana
www.purdue.edu
Hovde Hall of Administration, West Lafayette, IN, 47907
A

Academics

A

Athletics

A-

Campus

A

Diversity

A+

Value

A-

Party Scene
Purdue University Admissions
Acceptance Deadline
January 15
Students Receiving Financial Aid
65.29%
Purdue University Cost
Average Total Aid Awarded
$4,862
Students Receiving Financial Aid
65.29%
*Average cost after financial aid for students receiving grant or scholarship aid, as reported by the college.
Want personalized essay guidance from a Purdue University advisor?
Gain access to a diverse network of expert Advisors

Purdue University Academics
Student Faculty Ratio
13:1
Purdue University Majors
Most Popular Majors
Business
Mechanical Engineering
Computer Science
Industrial Engineering
Mechanical Engineering Technician
Statistics
Electrical Engineering
Finance
Accounting
Aerospace Engineering
Purdue University Online
Offers Online Courses
Yes
Our clients got into Purdue University last admissions cycle. Are you next?
Our advisors graduated from the nation's best universities, so they know first-hand what it takes to stand out in the admissions process.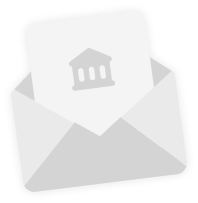 Purdue University Students
Full-Time Undergrad Enrollment
31,849
Part-Time Undergraduates
1,886
Purdue University Advisors
Marilu Duque
New York University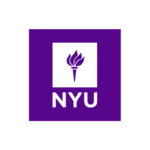 Hello! In 2019 I earned my B.S in Integrated Digital Media from New York University (NYU) Tandon School of Engineering. In 2021 I completed my M.S. in Information (Data Science & Security Concentration) at the University of Michigan, Ann Arbor -- School of Information (UMSI). This fall, I will pursue a second master's at Technological University Dublin as part of the prestigious George J. Mitchell Scholarship Program by the US-Ireland Alliance. Apart from my academic pursuits, I have worked for NYU's Office of Undergraduate Admissions, UMSI's Office of Graduate Admissions and have 11 years of freelance college and scholarship application advising experience. Additionally, I was accepted to 15+ schools and won over $1,000,000 in scholarships (including Gates Millennium and Buicks Achievers) which have enabled me to graduate debt-free. As your college advisor, I will help you make your students' college goals a reality, let's connect!
Isabella Gayoso
Penn State University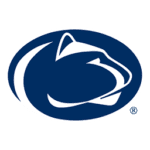 Hey! My name is Isabella and I am a rising Junior Mechanical Engineering and Aerospace Engineering double major with a minor in Entrepreneurship at Penn State. At Penn State, I hold several distinctions, including being a member of the honors college(Scheyer), the honors engineering scholars program (Leonard Scholars), and a recipient of the Provost Award. Professionally, I worked at SpaceX as an intern for my gap semester in the spring. This summer I am interning for Lockheed Martin Space. During my senior year application cycle, I gained admittance to several top universities, listed on my profile. I also earned several national, regional, and local scholarships including the Lockheed Martin STEM Scholarship, and I have totaled over $150,000 in scholarship money to date. One of my areas of strength is scholarship applications and essays, both specific to a university or in a national or local application. I also thoroughly understand how to frame a college application in the best way possible by creating cohesive activity descriptions, essays, and short answer responses. I have worked with students in the Pittsburgh area and with International students. This is my first year with CollegeAdvisor, and I'm so excited to help students meet their goals!
College Testimonials from Clients Who Were Accepted to Purdue University
Mateo Garcia
Purdue University
My advisor has been more than able to work with me on whatever I needed help with, be that: organizing my applications, searching for scholarships, or finding financial aid. Video meetings went smoothly and I was able to make a college choice I can be confident in as a result of my advisor.
Purdue University Related Essay Guides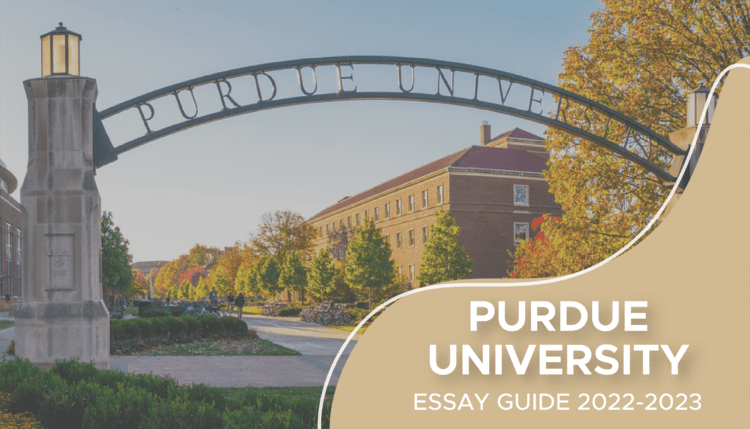 Purdue Supplemental Essay Guide: 2022-2023 Purdue Supplemental Essay Guide Quick Facts: Purdue University acceptance rate: 67%—U.S. News ranks Purdue as a more selective school. Purdue application: Purdue only accepts the […]
Purdue University Applications
Purdue University Related Blog Posts
Top Engineering Colleges, Best Computer Science Schools, and Best Colleges for Science: An Introduction As a science or engineering student, the college application process can feel daunting. With so many […]
Purdue University Related Schools
Purdue University Campus Videos