Georgetown University
Washington, D.C.
A+

Academics

B+

Athletics

B

Campus

A+

Diversity

A+

Value

A

Party Scene
Georgetown University Admissions
Acceptance Deadline
January 10
Students Receiving Financial Aid
54.57%
Georgetown University Cost
Average Total Aid Awarded
$8,129
Students Receiving Financial Aid
54.57%
*Average cost after financial aid for students receiving grant or scholarship aid, as reported by the college.
Want personalized essay guidance from a Georgetown University advisor?
Gain access to a diverse network of expert Advisors

Georgetown University Academics
Student Faculty Ratio
11:1
Georgetown University Majors
Most Popular Majors
Political Science and Government
International Relations
Finance
Economics
Liberal Arts and Humanities
Psychology
English
Marketing
International Business
Accounting
Georgetown University Online
Offers Online Courses
Yes
Our clients got into Georgetown University last admissions cycle. Are you next?
Our advisors graduated from the nation's best universities, so they know first-hand what it takes to stand out in the admissions process.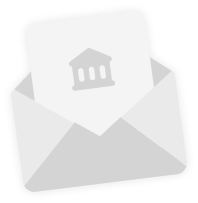 Georgetown University Students
Full-Time Undergrad Enrollment
6,990
Part-Time Undergraduates
469
Georgetown University Advisors
Feven Alemu
Duke University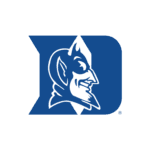 Hi! My name is Feven, and I graduated in 2018 from Duke University with a Bachelor's degree in Public Policy and Global Health. I'm an Atlanta native and prospective law student at Emory University. I'm so excited to start working with you on your admissions journey!
Aya Waller-Bey
Georgetown University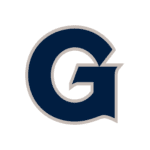 I am a proud first-generation college student passionate about college admissions and higher education hailing from Detroit, MI. I have over six years of college admissions, advising, and college interview experience. Currently, I conduct research on college admissions as a doctoral candidate at the University of Michigan--Ann Arbor!
Brynlee Emery
Georgetown University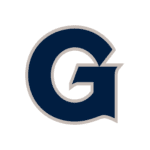 Hi there! I graduated Magna Cum Laude from Georgetown University in 2019 with a double major in History and Government and a minor in English. I also just graduated from the University of Illinois at Urbana-Champaign with two master's degrees in History and in Library and Information Sciences. Currently, I work in digital asset management for a startup in Salt Lake City. This is my fourth year as a college admissions advisor, and my former students have been accepted to Harvard, Columbia, Georgetown, USC, UT-Austin, and many others. I am so excited to help you navigate through the process and get accepted to your dream school.
Tamara Evdokimova
Georgetown University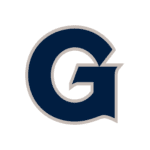 Hi! I graduated magna cum laude from the Walsh School of Foreign Service at Georgetown University in 2019. I majored in International History with a minor in French and a concentration in Diplomatic Studies. My most memorable Georgetown experiences include serving as Editor-in-Chief of The Caravel (a student publication), studying abroad in France, and interning at New America and Slate Magazine in DC. Right now, I'm pursuing a Master's degree in Human Rights & Humanitarian Action at Sciences Po Paris, where I focus on journalism, gender, and European affairs. I spent the last three years advising high school students on college applications, and I look forward to helping you find and attend the school that's right for you!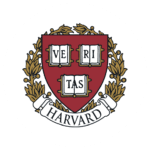 Hello! I'm a 2020 graduate of Harvard University, where I studied Social Studies with a citation in French. Outside of academics, I participated in A Cappella, the college radio station, and theatre. I now work as a business analyst. Looking forward to working with you through the applications process!
Mackenzie Glanville
Georgetown University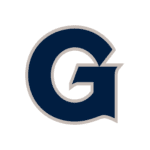 Hi, I am so excited to be working as a college advisor. I am originally from Houston, TX, and I am a sure Texan at heart. I absolutely love to meet new people and go on adventures. Fortunately, I was accepted into my top school— the School of Foreign Service at Georgetown University in December of my senior year, so my process was done rather quickly. However, I remember the struggles that my friends faced with putting together more applications, essays, and dealing with waitlists. Thankfully, I am here to help y'all have the best college application process possible!
Jahan Mirchandani
Johns Hopkins University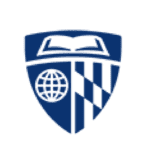 Hello! I graduated from Johns Hopkins a year early with an honors degree in International Studies. During my time on campus I was on the volleyball team, Class President, in a fraternity, on the Admissions team, and part of the Model UN + Mock Trial teams. I joined Deloitte Consulting after graduating and have loved my 5 years there. I enjoy all things NY sports, biking, volleyball, politics, scrabble, chess, and discovering new music! As the first person to attend college in my extended family, I thoroughly enjoy sharing my advice, experience, and tips & tricks that I had to pick up by myself but can now help others :)
Anya Ranganathan
Duke University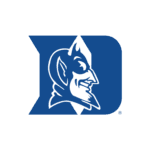 I'm a New York City entrepreneur passionate about building sustainable food systems, diversity / inclusion work, and leadership development. As a mentor, I focus on the power of storytelling to convey a unique perspective and elevate your brand. In my free time, I'm chipping away at a goal of visiting as many UNESCO World Heritage Sites as possible!
Georgetown University Related Essay Guides
Georgetown Supplemental Essays: 2022-2023 Georgetown Essay Guide Quick Facts: Georgetown acceptance rate: 12%—U.S. News ranks Georgetown as a highly competitive school. Requirements for the Georgetown supplemental essays: 1 half-page (~250 […]
Georgetown University Related How to Get Into Guides
Georgetown University Related Client Success Stories
Georgetown University Related Blog Posts
What is a good PSAT score, what is a good SAT score? Read this expert guide to SAT, ACT, and PSAT scores to answer all your questions today!
Georgetown University Related Schools
Georgetown University Campus Videos