Harvard
Cambridge, Massachusetts
A+

Academics

B+

Athletics

A

Campus

A+

Diversity

A+

Value

A

Party Scene
Harvard Admissions
Acceptance Deadline
January 1
Students Receiving Financial Aid
72.72%
Harvard Cost
Average Total Aid Awarded
$7,465
Students Receiving Financial Aid
72.72%
*Average cost after financial aid for students receiving grant or scholarship aid, as reported by the college.
Want personalized essay guidance from a Harvard advisor?
Gain access to a diverse network of expert Advisors

Harvard Academics
Student Faculty Ratio
7:1
Harvard Majors
Harvard University is located in Cambridge, MA, and it is ranked #3 on the U.S. News list of Best Colleges. The total undergraduate Harvard enrollment is just over 7,000 students. 
There are over 50 Harvard majors, otherwise known as Harvard concentrations, offered at Harvard University. Additionally, there are 49 Harvard minors, also referred to as secondary fields, available to students. Harvard concentrations, or Harvard majors, are required, while secondary fields, or Harvard minors, are optional. 
With so many Harvard majors and Harvard minors to choose from, it's no wonder that Harvard admissions receives a record number of applications each year. 
Trying to decide what to major in at Harvard? We've got you covered. In this guide to the Harvard majors, we will explore the college majors that Harvard is known for, as well as other college majors available. We will also provide a list of Harvard majors and discuss the most popular majors at Harvard, including the college majors that make up the top 3 Harvard University majors. 
Finally, we will review Harvard majors and Harvard minors and even compare some Harvard majors to college majors available at Stanford. Along the way, we will include additional information about Harvard majors, Harvard University courses, the Harvard curriculum, Harvard enrollment, and Harvard admissions. 
Harvard majors: What is Harvard known for? 
There are many features of Harvard that set it apart from other colleges and universities. As you begin researching college majors as part of the college application process, you might be wondering which of the Harvard University majors Harvard is known for. 
Harvard is best known for its top tier academic degree programs and concentrations. In fact, there are over 3,000 Harvard University courses to choose from, ensuring that the Harvard curriculum remains illustrious and distinguished. 
Harvard University majors are offered through the undergraduate Harvard College, as well as among the 12 graduate and professional schools, including the Harvard Radcliffe Institute. Students pursue academic Harvard concentrations, also known as Harvard majors, but they are able to take graduate level classes during their undergraduate academic career. 
The Harvard concentrations are college majors that are categorized into nine field clusters. These clusters allow students to "explore the intersections of the subject matter in a more dynamic and relatable way."
The nine field clusters for Harvard concentrations are as follows: 
Arts

Engineering 

History 

Languages and Literatures

Life Sciences

Math and Computation

Physical Sciences

Qualitative Social Sciences

Quantitative Social Sciences 
In addition to the unique Harvard concentrations and field clusters, Harvard is known for its small student-to-faculty ratio of 7:1, with 70.6% of classes with fewer than 20 students. 
Want to learn more about what makes Harvard great? Check out our webinar. In it you will find detailed information about Harvard University majors, Harvard concentrations, Harvard admissions, and more. 
List of Harvard majors
In order to determine which college major at Harvard matches your passion and interests, you will first need to review the full list of Harvard majors. Use the following list of Harvard majors as a jumping off point as you decide what to major in. 
Here is a comprehensive list of Harvard majors: 
| | |
| --- | --- |
| African and African American Studies | History |
| Anthropology | History and Literature  |
| Applied Mathematics | History and Science |
| Art, Film, and Visual Studies | History of Art and Architecture |
| Astrophysics | Human Developmental and Regenerative Biology |
| Bioengineering | Integrative Biology |
| Biology | Linguistics |
| Biomedical Engineering | Literature |
| Business Administration and Management | Materials Science and Mechanical Engineering |
| Chemical and Physical Biology | Mathematics |
| Chemistry | Mechanical Engineering |
| Chemistry and Physics | Molecular and Cellular Biology |
| Classics | Music |
| Comparative Literature | Near Eastern Languages and Civilizations |
| Comparative Study of Religion | Neuroscience |
| Computer Science | Philosophy |
| Earth and Planetary Sciences | Physics |
| East Asian Studies | Psychology |
| Economics | Romance Languages and Literatures |
| Electrical Engineering | Slavic Languages and Literatures |
| Engineering Sciences | Social Studies |
| English | Sociology |
| Environmental Science and Engineering | South Asian Studies |
| Environmental Science and Public Policy | Special Concentrations |
| Environmental Studies | Statistics |
| Folklore and Mythology | Theater, Dance, & Media |
| Germanic Languages & Literature | Women, Gender, and Sexuality |
| Government | |
After you explore the Harvard majors list, you can create your own list of Harvard majors that stand out to you. To narrow down your Harvard majors list, do some additional research about each college major. Take note of the Harvard University courses associated with that college major, along with any other pertinent information about prerequisites, etc. 
Use your personal Harvard majors list to determine what to major in. Doing your college major research early will help make the Harvard admissions process that much smoother. 
Now, we'll look at the most popular majors at Harvard in the next section of this guide.  
What are popular majors at Harvard? 
According to U.S. News, the most popular majors at Harvard include Social Sciences, Biology, Mathematics, Computer Science, History, Physical Sciences, Psychology, Engineering, and Foreign Languages and Literatures. 
Most of the popular majors at Harvard also find themselves ranking high on many "Best Of" lists. Two Harvard concentrations, Pre-Med and Environmental Science, rank as #1 and #2 on the top ten best universities for that particular college major, respectively. 
To hear more about Harvard University majors and the most popular majors at Harvard from current students, check out our webinar. 
What are Harvard top 3 majors? 
Now that we know more about the most popular Harvard concentrations, let's learn more about the Top 3 Harvard University majors. Sociology, Biology, and Economics make up the Top 3 majors of the Harvard majors list. 
#1- Sociology 
Sociology is part of the Social Sciences division of Harvard majors. Sociology is the study of people, cultures, and societies. Students that choose Sociology from the list of Harvard University majors can take Harvard University courses ranging from introductory sociology to socioeconomic inequality and research methods. 
Sociology is one of the more flexible Harvard majors. Some Sociology students participate in field work as part of their Harvard University courses, where they can interact with a specific population or community, while other students conduct research. So, if you're looking for flexibility within your Harvard major, Sociology may be perfect for you.  
#2- Biology
Harvard is ranked #1 on the list of top ten best universities for Biology. Within the field of Biology, there are five Harvard majors to choose from. We are going to highlight one of the biology options on the Harvard majors list: Molecular and Cellular Biology (MCB). 
Molecular and Cellular Biology is the study of cells and the molecules that make up those cells. MCB is one of the Harvard majors that places particular emphasis on research. 
To concentrate in Molecular and Cellular Biology at Harvard, you need to take 12-13 Harvard University courses within the life sciences field. If you are interested in applying to medical school after undergrad, Molecular and Cellular Biology is one of the best Harvard majors to study as many of the requirements overlap with pre-med requirements. 
#3- Economics
The last of the Top 3 Harvard majors is Economics. Harvard is ranked #1 on the list of top ten best colleges for economics. Students that study Economics at Harvard will start their Harvard University courses with the popular Introduction to Economics course, which covers a wide variety of topics within the economics and business landscape. 
If the Top 3 Harvard University majors aren't for you, don't worry. There are plenty of other excellent Harvard majors to choose from as you explore the world of college majors! 
Harvard majors and minors: more information 
Harvard boasts a liberal arts education that allows students to explore a variety of Harvard majors before ultimately choosing what to major in. In the first week of each semester's classes, students at Harvard can attend any class that they want, which is the perfect way to discover the Harvard University majors available to you. This time is known as "Shopping Week." 
Harvard's Shopping Week is an incredible opportunity for students to sample a wide variety of Harvard University courses. This program gives students the unique ability to learn more about the Harvard majors offered.  
Students at Harvard must declare their intended college major, or concentration, during their sophomore year. This gives you plenty of time to learn more about the different college majors at Harvard before deciding what to major in. 
After you have completed your Harvard enrollment and declared one of the Harvard majors as your program of study, take some time to establish a healthy work-life balance. 
Establish your priorities and get organized early on. Reflect on your goals, recharge, and understand how to balance your class and work priorities so that you can focus on your own health and happiness. 
To read more about Harvard University majors and life at Harvard from an alum, please visit our website. 
Harvard majors vs. Stanford majors: how do they compare? 
Many students who are interested in applying to Harvard are also interested in applying to Stanford. While you might find some of the Harvard University majors also available at Stanford, it's important to compare the college majors offered at each university. We'll compare a few Harvard majors to the majors offered at Stanford in this section. 
Both Harvard and Stanford offer a liberal arts education which requires students to take classes outside of their college majors to fulfill certain humanities requirements. Since we already noted some of the Harvard majors that are ranked on the "Top Ten Best Of" lists, let's see which Stanford majors make the cut. 
We'll start with the Harvard University majors that we highlighted above. Harvard is #1 for Biology while Stanford comes in at #3. Stanford and Harvard are ranked #1 and #2 for Environmental Science, respectively. Additionally, Harvard is #1 for both Pre-Med and Economics, while Stanford is ranked #3. 
However, there are a few Stanford majors that beat out Harvard majors on these lists. Stanford is ranked #1 for top ten best psychology colleges while Harvard comes in at #7 on that list. Additionally, Stanford is ranked #2 for engineering, #3 for computer science, #4 for best colleges for international relations, #5 for best colleges for history majors, and #8 for software engineering. 
It's clear that both universities offer college majors that are well-regarded and ranked highly. Although these rankings shouldn't be the only thing you consider as you research college majors, they are a good starting point. 
Harvard majors – Final thoughts 
Harvard is consistently ranked as one of the best colleges in the U.S. With so many Harvard majors available, you are sure to find the best option for you. As you explore the Harvard University majors and narrow down your own Harvard majors list, be sure to refer to this guide often. 
It's important that your future college major matches your academic interests and passions. Keep this in mind while you are researching Harvard University majors and college majors in general. Make sure to focus on fit above all. Otherwise, it might be hard to understand the Harvard curriculum if you chose a college major that doesn't interest you. 
Choosing your college major should be an exciting process! Take your time as you review all the Harvard majors and Harvard minors available to you. Lead with your goals and interests in mind as you decide between Harvard University majors. 
Are you wondering how to get into Harvard, or do you need help choosing a college major that is right for you? CollegeAdvisor.com is here to help you as you begin your college application journey and figure out what to major in. Our expert advisors are available to guide you through the Harvard admissions process, discuss the list of Harvard majors, examine Harvard concentrations, and more! 
Most Popular Majors
Economics
Computer Science
Political Science and Government
History
Social Science Research Methods
Public Health
Psychology
Statistics
English
Computational and Applied Mathematics
Harvard Online
Offers Online Courses
Yes
Our clients got into Harvard last admissions cycle. Are you next?
Our advisors graduated from the nation's best universities, so they know first-hand what it takes to stand out in the admissions process.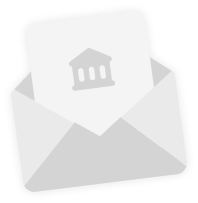 Harvard Students
Full-Time Undergrad Enrollment
7,210
Part-Time Undergraduates
2,740
Harvard Advisors
Jessika Baral
Washington University in St. Louis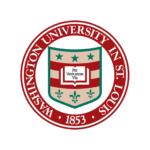 Jessika is a first year medical student at Harvard Medical School. She graduated from Washington University in St. Louis in 2021 with a degree in Biology and Double Minors in Computer Science and Math. She loves mentoring students and looks forward to helping them pursue their passions both in academia and outside of it! Her interests include dance, mental health counseling, computer science, and painting.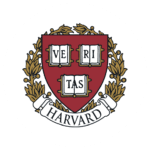 Hi everyone! I'm a junior at Harvard University pursuing a degree in English & Theater, Dance, and Media (TDM) with a secondary in Psychology. My primary interests lie in the fields of entertainment and law. As a first generation Latinx student, I am very passionate about demystifying the college application process and helping you get into the college of your dreams!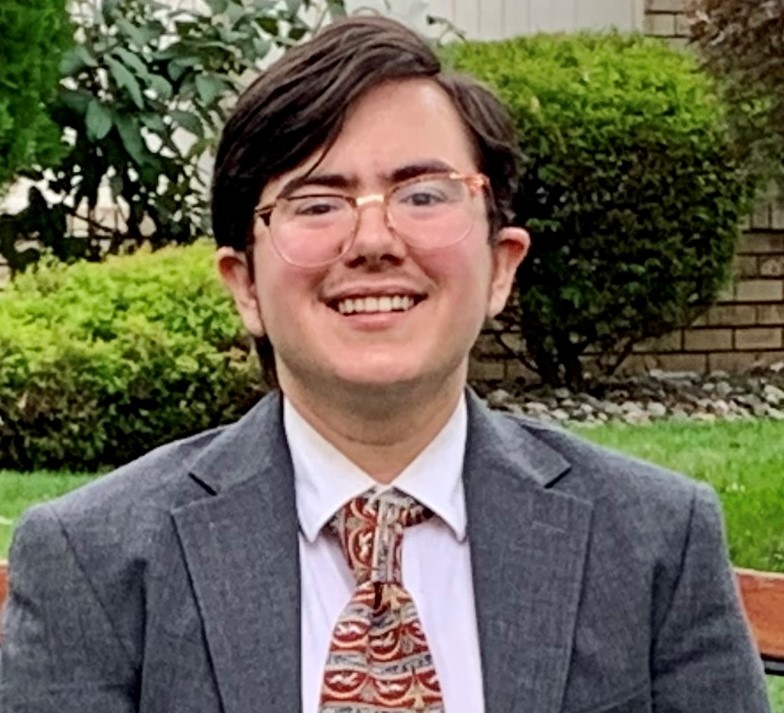 Theodore Longlois
Harvard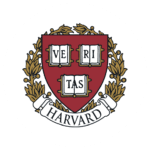 Hi, y'all! I grew up in Corpus Christi, Texas and graduated magna cum laude from Harvard College. At Harvard, I majored in Folklore and Mythology with a minor in Spanish and Global Health and Health Policy. I was president of Response Peer Counseling, vice president of Harvard College Debate Union, and treasurer of Advocating Success for Kids. I was also a supervisor at Harvard Square Summer Homeless Shelter. I have ten years of experience as a teacher and tutor, including serving as a peer tutor and library educator at Harvard. After graduation, I taught high school debate and was a college advisor with Impact America, an AmeriCorps program. I also taught debate for Smith College. I then went on to teach debate at Success Academy Harlem North Central Middle School, one of New York City's top charter schools. I am currently a rape crisis advocate in Tuscaloosa, Alabama and am a member of the ACLU of Alabama's Smart Justice Organizing School. In my free time, I volunteer as a mentor with Trans Mentor Project, work on mutual aid projects across Alabama, and go hiking.
Also Accepted to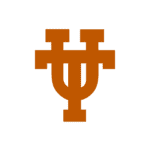 Andrew Worrell
University of North Carolina – Chapel Hill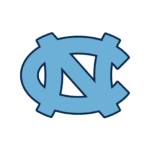 Hello! My name is Andrew and I am a graduate student pursuing my Master's of Public Policy and Juris Doctorate. I have a bachelor's degree in Global Economic Studies with a concentration in Latin American studies and a minor in P.P.E from UNC-Chapel Hill. After graduating with my B.A. in 2014, I accepted a position with the College Advising Corps where I spent four years working with students as they navigated the transition from high school to life after graduation. Afterwards, I worked at financial services firm before returning to graduate school. In my spare time you can find me working on my jump shot, hiking, exploring new food, or trying to convince myself to run a marathon.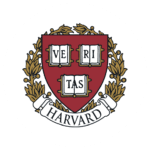 I studied Romance languages and Latin American Studies at Harvard University and am currently working in research for a human rights-focused nonprofit.
Abdalla Osman
Massachusetts Institute of Technology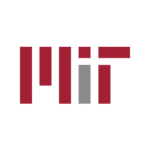 Hello! I am Abdalla and I am a recent MIT grad. I studied mechanical engineering and energy studies and currently work in the renewable energy field. On campus I was a lead engineer in the MIT Solar Electric Vehicle Team and an undergraduate researcher in the Nuclear Science and Engineering department. In my free time I enjoy practicing Judo, playing soccer, and being in nature. I look forward to working with you through your college application journey!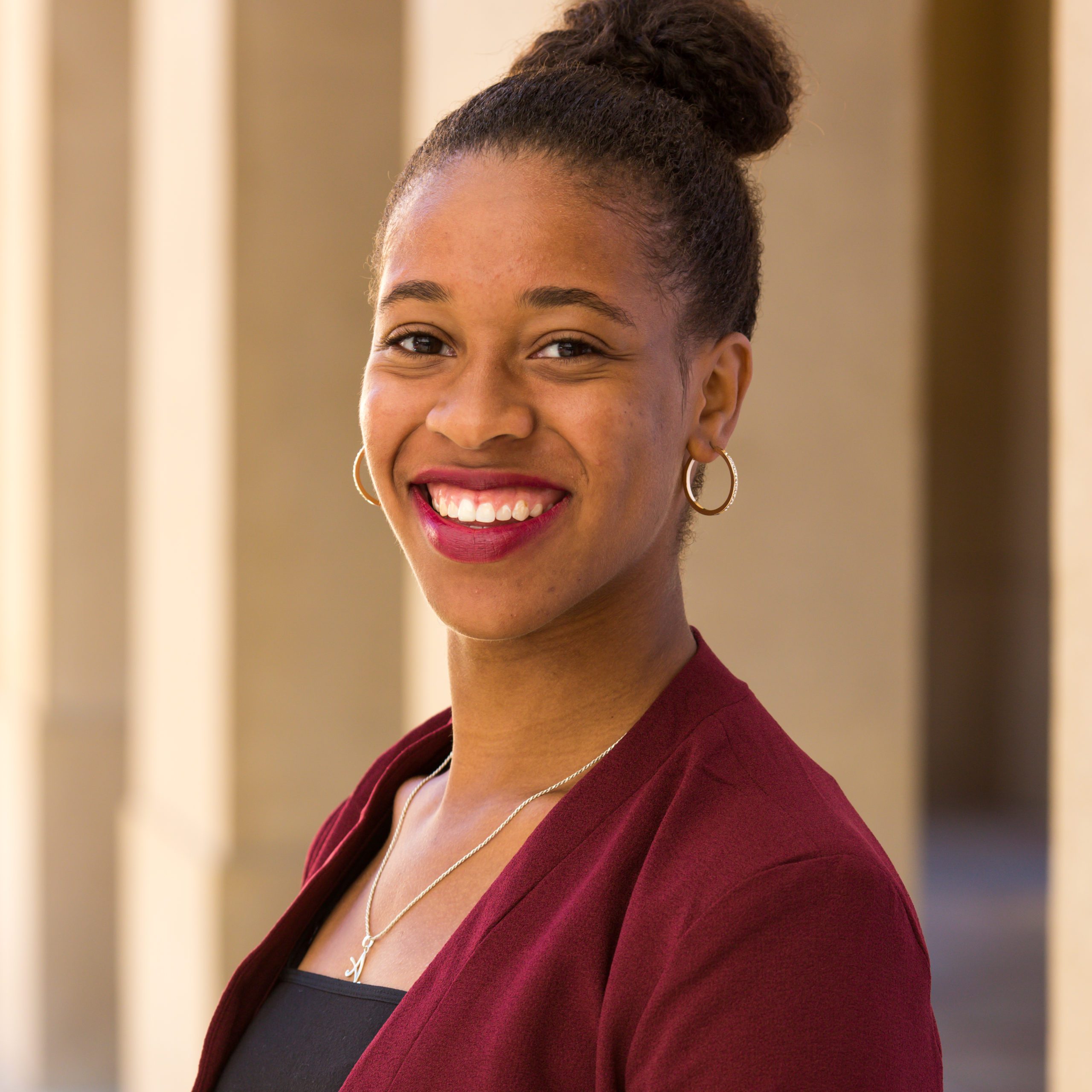 Amber Lewis
Stanford University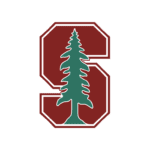 Hi, everyone! My name is Amber, and I spent my previous two years working as an Undergraduate Admission Counselor at Stanford University. I have both a student and admission perspective of Stanford University, and graduated from Stanford in 2018 with a minor in Spanish and Portuguese. In the admission office, I reviewed applications from different parts of the country and the world, including Canada, California, Virginia and West Virginia; and I look forward to using my experience to encourage you along your own path to college admission soon!
Also Accepted to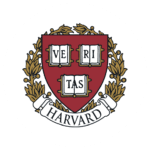 Monica is an experienced college counselor with a Masters degree at Harvard's Graduate School of Education. Monica has worked 10+ years with students and families from all over the globe and led a college counseling team at an international boarding school in New York. Over the years, she has helped students to gain admissions to elite institutions such as: Vanderbilt University, The University of California, NYU, Northeastern University, London School of Economics and many more. Most recently, Monica served as an External Reader for UC Berkeley Admissions where she evaluated 1,000 applications. Monica is deeply committed to helping students find their fit and transforming the stressful process into a positive journey of self-discovery.
College Testimonials from Clients Who Were Accepted to Harvard
Lauren Weston
Harvard University
I started working with CollegeAdvisor three weeks before the deadline and I hadn't started writing any of my essays. I had watched a lot of YouTube videos about college essays, but most of them did nothing but scare me, because I thought that I could never write like that. Once I got an interview, I also received excellent interview preparation. I didn't apply to any other schools, except for UCLA and UC Berkeley. I reused a lot of my essays for those applications. In the end, I got accepted to all of them! I could not have wished for better support during this very stressful time.
Devangana Rana
Harvard University
I had an amazing experience with CollegeAdvisor. My mentor helped me immensely with the college application process and made sure that my essays were polished and the best that they could be. He answered any questions that I had regarding the college process and made sure that I didn't feel lost or confused. I would not be attending Harvard on a full-ride scholarship this fall as an international student without the help and support of CollegeAdvisor! Thank you so much!
Francesco Efrem Bonetti
Harvard University
When I started the application process as an international student, nobody around me knew what it consisted of. The time we had available was short and I immediately got along with Genevieve. I was able to portray the full picture of my personality and interests. The application process for colleges in the US is very specific and as an international student with no experience in the USA, getting advice from "insiders" was very helpful. What I loved about CollegeAdvisor is that I was always at the center of the creative process as the only one writing my application.
Harvard Related Essay Guides
Not sure how to approach the Harvard essay prompts? With tips from a Harvard graduate, CollegeAdvisor.com's guide to the Harvard supplemental essays will show you exactly how to write engaging […]
Harvard Related How to Get Into Guides
Harvard Acceptance Rates
Harvard Related Blog Posts
College Application Deadlines – Introduction Understanding college application deadlines is a key part of planning for the college admissions process. You may have just started building your college list. Or, […]
Harvard Campus Videos