Florida State University
Tallahassee, Florida
A

Academics

A+

Athletics

A

Campus

B+

Diversity

A

Value

A+

Party Scene
Florida State University Admissions
Acceptance Deadline
March 1
Students Receiving Financial Aid
97.07%
Florida State University Cost
Average Total Aid Awarded
$5,812
Students Receiving Financial Aid
97.07%
*Average cost after financial aid for students receiving grant or scholarship aid, as reported by the college.
Want personalized essay guidance from a Florida State University advisor?
Gain access to a diverse network of expert Advisors

Florida State University Academics
Student Faculty Ratio
21:1
Florida State University Majors
Most Popular Majors
Psychology
Finance
Marketing
Criminal Justice and Safety Studies
English
Political Science and Government
Biology
International Relations
Business
Economics
Florida State University Online
Offers Online Courses
Yes
Our clients got into Florida State University last admissions cycle. Are you next?
Our advisors graduated from the nation's best universities, so they know first-hand what it takes to stand out in the admissions process.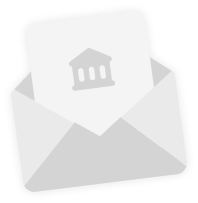 Florida State University Students
Full-Time Undergrad Enrollment
29,040
Part-Time Undergraduates
3,432
Florida State University Advisors
Diamond Williams
Vanderbilt University
Hi there! My name is Diamond, and I am a 2020 graduate of Vanderbilt University. During my time at Vanderbilt, I double majored in Biochemistry and Spanish. After completing my bachelor's degree, I decided to pursue a master's degree in the Medical Sciences at the University of South Florida. I look forward to working with you and helping you through the application process!
College Testimonials from Clients Who Were Accepted to Florida State University
Lucas McKamey
Cornell University
Going into the college application process, I didn't even know what CommonApp was, much less who I was or what characteristics I wanted to present to these mysterious arbiters of my next four years. My experience with CollegeAdvisor and, specifically, my mentor, Julia, has equipped me with the confidence, supportive guidance, and sense of identity to slay that application dragon once and for all. I'm confident whoever is found underneath Julia's congenial tutelage will embrace a similar triumph over this fire-breathing devil.
Jennifer Lawrence
Massachusetts Institute of Technology
Gabe was absolutely wonderful as an advisor. He was very thorough with both grammatical and content edits in my essays, as well as very knowledgeable whenever I had questions about the process. I primarily needed CollegeAdvisor for assistance in crafting my essays and activity descriptions and didn't really make use of any of the offered webinars/workshops; I also had my college list already picked out when I came to CollegeAdvisor, so I didn't receive much help there either, but Gabe did help me do some research on schools that I was applying.
Esther Sharaby
University of Miami
Even with the least expensive plan, my advisor did everything possible to get me into one of my top choices and they succeeded!
Florida State University Acceptance Rates
Florida State University Related Blog Posts
What is a good PSAT score, what is a good SAT score? Read this expert guide to SAT, ACT, and PSAT scores to answer all your questions today!
Ever thought about taking a Gap Year? Explore our expert guide to answer your questions about what is a gap year and why you might take one?
Florida State University Related Schools
Florida State University Campus Videos