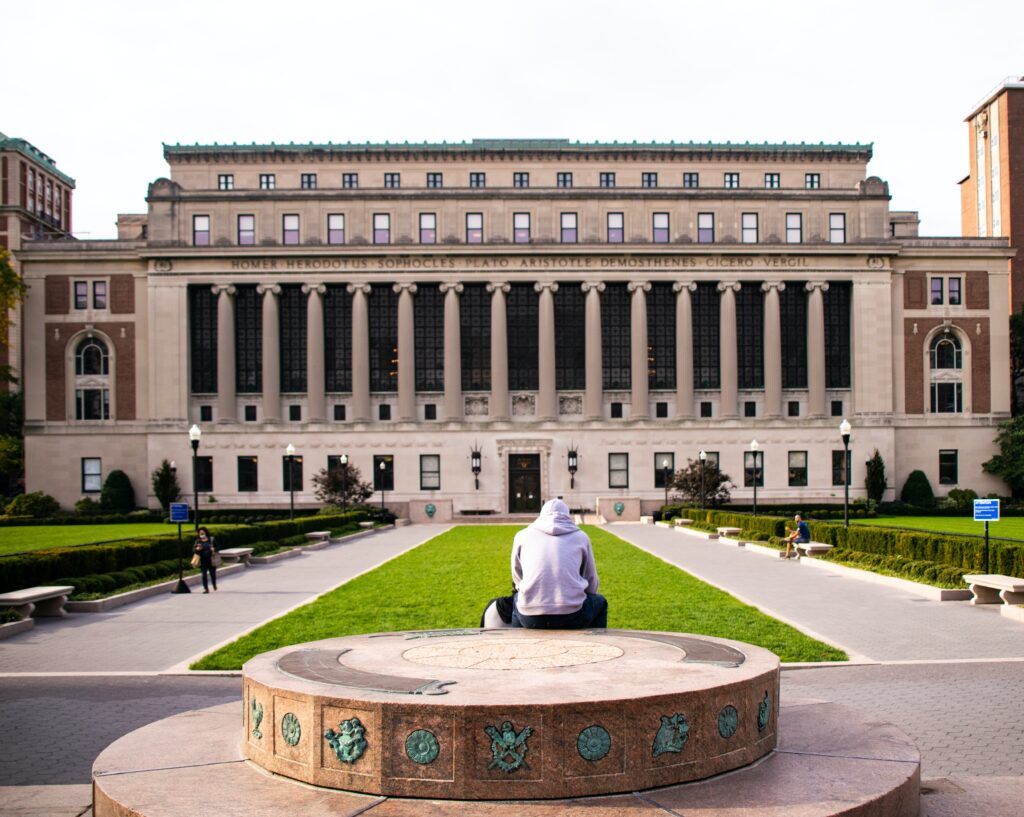 Columbia Supplemental Essays 2023-24
Columbia University is a highly ranked private institution located in New York City. It is not only one of the most sought after colleges in New York, but also in the nation and world. As such, Columbia Admissions receives thousands of impressive applications each admissions cycle. Successful applications have more than stellar academic records and varied extracurriculars. They have strong Columbia supplemental essays and a compelling why Columbia essay.
Before we jump into how to write your own Columbia supplemental essays, let's learn a bit more about the university. Columbia is located on the Upper West Side of Manhattan in New York City. As one of eight Ivy League colleges in the United States, it's no surprise Columbia is highly competitive. The university is ranked #18 in National Universities and reports a selective 6% acceptance rate.
Are you wondering how to get into Columbia University?
Don't let Columbia's prestigious reputation dissuade you from applying. Columbia takes a holistic approach to how they review applications. Admissions is interested in your academic record, letters of recommendation, your background and unique attributes, and your essays.
While there's no singular approach for how to get into Columbia, supplemental essays play a significant role in admissions decisions. Writing application essays can be challenging, which is why we've put together our guide to the Columbia Supplemental Essays. In this guide, we will cover Columbia University requirements and how to approach the Columbia essay prompts, including the why Columbia essay. And, we'll give you plenty of tips for writing your own essays.
Columbia Essay: Quick Facts
Columbia University Essay Quick Facts
Columbia University acceptance rate: 6% – U.S. News ranks Columbia as a highly selective school.
Columbia Application Deadlines:

Early Decision: November 1st
Questbridge: November 1st
Regular Decision: February 15th

Columbia Supplemental Essays:

1 personal essay
5 short answer essays

Submitting your Columbia application: Students have 3 ways to apply to Columbia University
Columbia Essay Tip: Don't be intimidated by the number of Columbia supplemental essays. The short answer essays are only 100-150 words and can be tackled in just a few well-constructed sentences.
Please note that essay requirements are subject to change each admissions cycle, and portions of this article may have been written before the final publication of the most recent guidelines. For the most up-to-date information on essay requirements, check the university's admissions website.
Does Columbia require essays?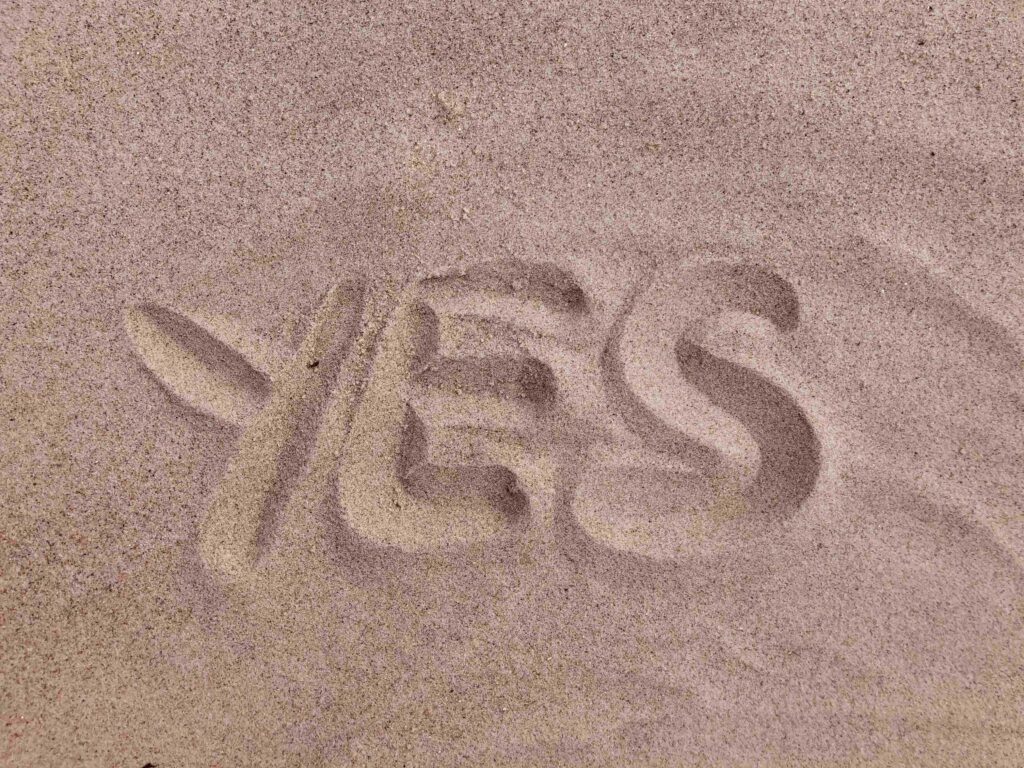 Yes, the Columbia University requirements include a personal statement and several school-specific Columbia supplemental essays. Let's discuss the longest Columbia essay first. Depending on your application method, you will need to submit a Personal Statement (Coalition App) or a Personal Essay (Common App). While the essay prompts are different for each application platform, the goals of each are very similar.
Coalition Application
The Coalition application provides the following Personal Statement prompts for students to choose from:
Coalition Application Personal Statement Prompts
1. Tell a story from your life, describing an experience that either demonstrates your character or helped to shape it.
2. What interests or excites you? How does it shape who you are now or who you might become in the future?
3. Describe a time when you had a positive impact on others. What were the challenges? What were the rewards?
4. Has there been a time when an idea or belief of yours was questioned? How did you respond? What did you learn?
5. What success have you achieved, or obstacle have you faced? What advice would you give a sibling or friend going through a similar experience?
6. Submit an essay on a topic of your choice.
Common Application
The Common App provides the following Personal Essay prompts for students to choose from:
Common Application Personal Statement Prompts
1. Some students have a background, identity, interest, or talent that is so meaningful they believe their application would be incomplete without it. If this sounds like you, then please share your story.
2. The lessons we take from obstacles we encounter can be fundamental to later success. Recount a time when you faced a challenge, setback, or failure. How did it affect you, and what did you learn from the experience?
3. Reflect on a time when you questioned or challenged a belief or idea. What prompted your thinking? What was the outcome?
4. Reflect on something that someone has done for you that has made you happy or thankful in a surprising way. How has this gratitude affected or motivated you?
5. Discuss an accomplishment, event, or realization that sparked a period of personal growth and a new understanding of yourself or others.
6. Describe a topic, idea, or concept you find so engaging that it makes you lose all track of time. Why does it captivate you? What or who do you turn to when you want to learn more?
7. Share an essay on any topic of your choice. It can be one you've already written, one that responds to a different prompt, or one of your own design.
Choosing a prompt for your Personal Statement
Reading through each of the Columbia essay prompts above, you might be overwhelmed trying to pick just one to respond to. While deciding on a prompt is an important decision, all of these prompts have something in common. They are all designed to give students the opportunity to discuss a broad range of interests, identities, and experiences. Remember, the goal of this Columbia essay is to give the admissions committee insight into who you are and what you care about.
Your personal statement is a core component of your application and often has the longest word count. In general, you should aim for your personal essay to be between 500 to 650 words. However, having a specific number of words is far less important than your ability to make every word count. That means not including superfluous details and being sure you don't leave your reader with more questions than answers. For more resources on writing a stellar personal statement, check out our "Writing About You: Personal Statement" webinar.
In addition to the Columbia personal statement or personal essay, the Columbia University requirements include several short answer essays. These short answer essays are also known as the Columbia supplemental essays. Later on, we'll take an in-depth look at each of these Columbia supplemental essays and how to approach each prompt.
How many essays does Columbia have?
Columbia University requires applicants to submit a total of 6 essays (1 personal statement essay and 5 Columbia supplemental essays). This may seem like a lot of writing, but it is not as intimidating as it sounds. The personal statement is an essay that you will likely use for all of the colleges you apply to. So, there is no need to write a separate personal statement for Columbia. However, you should think about your college list and what personal essay topic might be the most fitting for the schools you are applying to.
The other 5 Columbia essay prompts are all short answers, meaning they only require a few sentences to respond to. Each of the short answer Columbia essay prompts is designed to address Columbia University's values, mission, and academic features. The goal of these essays is to show the admissions committee why you would be a good fit for Columbia University. We'll cover the specific details and lengths of each of the Columbia essay prompts later in this guide. 
Supplementary Materials
Separate from the Columbia supplemental essays, Columbia gives students the opportunity to discuss a research project that they conducted. This question asks the applicant to provide an abstract, essentially a short written summary detailing the nature of their research. Additionally, students can submit creative portfolios in areas such as architecture, creative writing, dance, and drama. While the Columbia supplemental essays are required, remember these are both considered supplementary materials and are completely optional!
Columbia Short Answer Essays
The Columbia Office of Admissions refers to the short answer Columbia essay prompts as Columbia-Specific Application Questions. There are 5 Columbia essay prompts for students to respond to. Unlike the personal statement, where students can pick from a selection of prompts, students are required to answer all 5 of the Columbia essay prompts.
Columbia University Short Answer Essay Prompts
1. "List a selection of texts, resources and outlets that have contributed to your intellectual development outside of academic courses, including but not limited to books, journals, websites, podcasts, essays, plays, presentations, videos, museums, and other content that you enjoy. (100 words or fewer)"
2. A hallmark of the Columbia experience is being able to learn and thrive in an equitable and inclusive community with a wide range of perspectives. Tell us about an aspect of your own perspective, viewpoint or lived experience that is important to you, and describe how it has shaped the way you would learn from and contribute to Columbia's diverse and collaborative community. (150 words or fewer)
3. In college/university, students are often challenged in ways that they could not predict or anticipate. It is important to us, therefore, to understand an applicant's ability to navigate through adversity. Please describe a barrier or obstacle you have faced and discuss the personal qualities, skills or insights you have developed as a result. (150 words or fewer)
4. Why are you interested in attending Columbia University? We encourage you to consider the aspect(s) that you find unique and compelling about Columbia. (150 words or fewer)
5. What attracts you to your preferred areas of study at Columbia College or Columbia Engineering? (150 words or fewer)
Admissions gives specific guidelines for students to follow when answering the first prompt:
"Your response should be a list of items separated by commas or semicolons, items do not have to be numbered or in any specific order, it is not necessary to italicize or underline titles of books or other publications, and no author names, subtitles or explanatory remarks are needed."
For more insight into the Columbia admissions process and how to make your Columbia supplemental essays stand out check out the video below from a Columbia admissions officer:
Remember, when writing your Columbia supplemental essays, be sure your first essay is formatted according to the conditions above. And, be sure to note the word limits provided for each of the Columbia essay prompts. (Prompt #1 is 100 words or fewer, whereas prompts #2-#5 are 150 words or fewer!)
Tips for approaching Columbia Short Answer Essays
Now, let's discuss how to approach each of the Columbia supplemental essays. Each essay has a particular topic and focus. When discussing the short answer Columbia supplemental essays, we'll refer to them as:
The list essay
The inclusion essay
The adversity essay
The why school essay
The why major essay
Let's start with the first of the Columbia essay prompts: the list essay!
List Essay
The list essay is the one short answer Columbia supplemental essay that does not require you to write in complete sentences. Instead, this Columbia essay prompt instructs you to compose a list. However, don't underestimate this question because it is structured differently than other Columbia supplemental essays. Through your list, admissions will get a sense of what type of literature and media you consume and consider impactful.
The first step to conquering the list essay is a brainstorming session. Write down all the content you find meaningful or that has a positive, recurring presence in your life. Then you can begin reducing that list to the content you would most like to include. Your final list should include a diverse set of content that has had a varied impact on your development. For example, one of your artifacts might be something that influenced you spiritually. Another may have influenced you intellectually or even socially. This Columbia essay is a great way to show how dynamic you are and where your interests lie.
Inclusion Essay
The cultural diversity essay is another common supplemental essay for many colleges. This Columbia essay prompt begins by stating Columbia's commitment to diversity, equity & inclusion. Diversity on a college campus leads to a rich academic and social experience that reflects varied perspectives and identities.
When considering the identities you hold, don't be afraid to think outside the box when discussing your background and lived experiences. Your gender, region of origin, ethnicity, culture, and religion are all examples of identities that might have shaped you. Beyond simply stating an aspect of your identity, you'll want to share how that translates to the way in which you see the world. You'll also want to touch on how your experiences impact the way in which you learn from and share with others. 
Adversity Essay
The adversity essay prompt seeks to understand how the applicant has navigated adversity in their life. Students can sometimes struggle when asked to write about challenges as they often feel like they are sharing their weaknesses. However, if you are able to look at those challenges through a lens of learning and growth, so will your reader.
Understanding how an applicant overcomes a challenge is one of the best ways to envision their success on Columbia's campus. After all, college is challenging. Admissions officers want to see that you have experience facing challenges head-on and growing from those experiences.
Why School Essay
Next, let's discuss the why Columbia essay. The why Columbia essay is like your standard why school essay. The why Columbia essay may be worded slightly differently than other why school prompts, but they're asking the same questions. Why are you interested in this college? What do you intend to do here? How can you contribute to the campus community?
Your job in this essay is to paint a picture of why you are a great fit for Columbia's campus. You should articulate how you would benefit from attending Columbia and how Columbia might benefit from having you on campus. In college admissions, this connection is often referred to as "fit". Your why Columbia essay should make the case that Columbia is the best fit for your college experience.
Why Major Essay
The why major essay is similar to the why Columbia essay. However, this Columbia essay is asking you to reflect on your specific major of interest. Similar to the why Columbia essay, you'll want to do your research before attempting to answer this Columbia essay. Topics you might explore are research opportunities and unique academic features of your major as well as related clubs and organizations.
When writing your why major essay, don't make the mistake of just listing facts about your major at Columbia. Make sure you are articulating why these features are important to you and how they'll help you thrive in your studies.
Next, let's discuss how the Admissions team uses your responses to the Columbia essay prompts in their holistic admissions review.
Columbia Supplemental Essays
Columbia supplemental essays are designed to gather very specific information from each applicant. As we discussed earlier in the article, Columbia uses a holistic admissions approach. This means, Columbia is interested in more than just your GPA and the number of advanced courses you've taken. They are equally interested in your values and unique interests.
Columbia University is no longer able to offer interviews as part of the application process. This makes the Columbia supplemental essays your best opportunity to make a personal connection with the admissions committee. To learn more about how your Columbia supplemental essays are evaluated, check out this video about Columbia supplemental essays.
How to write the Columbia supplemental essays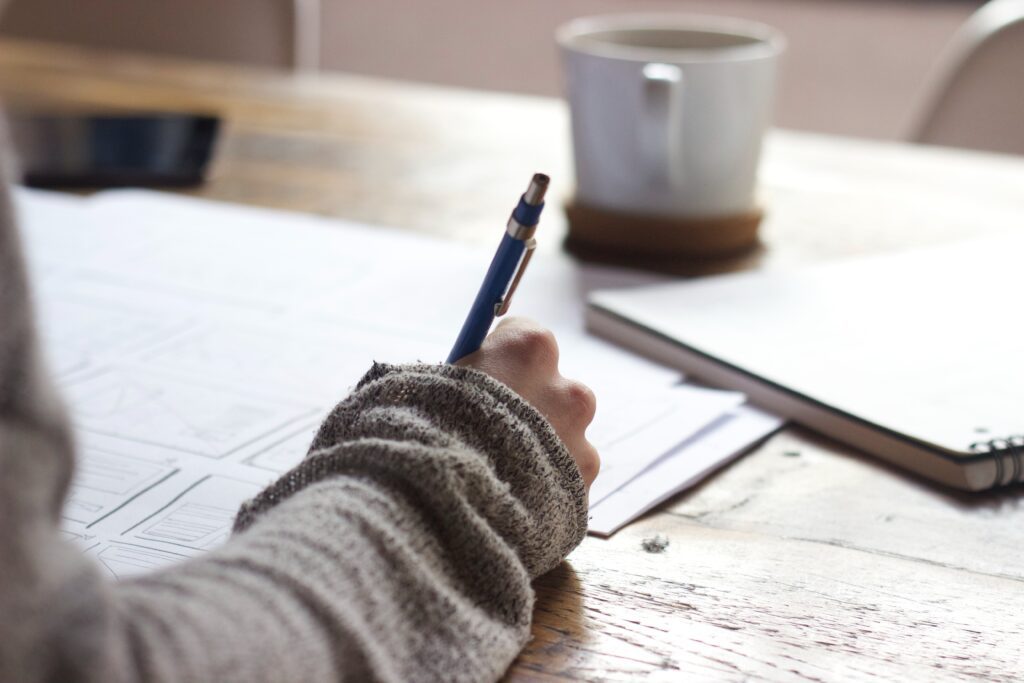 Writing strong Columbia supplemental essays is crucial to crafting a strong overall application. There are some technical aspects that are critical to the success of your Columbia supplemental essays. Your spelling, grammar, and essay structure should be exemplary of a strong high school or even college level essay. To help you catch any careless writing errors, you can ask someone else to read over your Columbia supplemental essays. However, having a proofread essay is just the baseline.
Effective Columbia supplemental essays have a strong narrative, are easy to follow, and address the Columbia essay prompts in their entirety. A strong narrative means you have chosen effective stories and examples to best answer the Columbia essay prompts. Details to support your perspective or argument are critical for the admissions committee to easily follow your essay. And of course, it is important to answer the Columbia essay prompts completely.
Finding your voice
In addition to these elements, one of the most important features of strong Columbia supplemental essays is authenticity. This is often referred to as allowing your "voice" to be heard throughout your Columbia supplemental essays. This can be achieved by writing in a tone and using words that are natural to you. Being honest and even vulnerable in your essay can also leave the admissions committee feeling like they've really heard you. Many of the Columbia essay prompts are perfect canvases for a personal and introspective essay. Take advantage of the breadth of Columbia essay prompts and choose topics that capture your unique perspective.
For more guidance on how to write strong Columbia supplemental essays, check out our guide on Columbia essay examples. Some of the Columbia essay examples are from previous admissions cycles. But, they can still be helpful with approaching this year's essay prompts!
QuestBridge Applicants to Columbia University
Students interested in Columbia University can also apply through Questbridge. Questbridge is a nonprofit organization that partners with over 50 colleges and universities across the country. Their partners include top schools including the University of Chicago, University of Pennsylvania, Vanderbilt University, and of course Columbia University. Students applying to Columbia through Questbridge have a slightly different admissions process.
Questbridge applicants should not fill out an application on the Common App or the Coalition application. Instead, students will apply to Columbia University through the QuestBridge application. Questbridge has a unique approach to enrolling students at some of the top colleges in the nation. National College Match takes the place of traditional Columbia admissions decisions. However, the Questbridge application requires the same five short answer essays as the Common App and the Coalition application. 
Check out the CollegeAdvisor guide to QuestBridge scholarships below and learn more about how to apply today!
Does Columbia care about essays?
Columbia cares deeply about essays. Each year, admissions officers around the country put great thought into the supplemental essay questions. Each of the Columbia essay prompts is directly connected to what the admissions committee is looking for. For example, the why Columbia essay tells the admissions committee if you would be a good fit for Columbia University. Like the why Columbia essay, the why major essay helps the committee understand how you might succeed in the classroom.
Columbia supplemental essays, like the why Columbia essay, are used in conjunction with all your other application materials. When evaluated together, each piece allows the admissions committee to develop an understanding of who you are personally and academically.
How do I make my Columbia essays stand out?
Many students wonder how to make their Columbia supplemental essays stand out from the larger application pool. For selective institutions like Columbia, there is no shortage of talented applicants. At this level of selectivity, it may seem impossible to differentiate yourself from the rest. But the best way to make your Columbia supplemental essays stand out is to be true to yourself!
The best essays are personal, transparent, and unique to you. Instead of trying to guess what admissions wants to hear about, lead with what you are most passionate about. There is no universal strategy for writing a stand-out essay. The strengths of each student will always be unique to the applicant. So, spend your energy on identifying and discussing the things that make you, you! 
Columbia Supplemental Essays – 5 Takeaways
Are you still wondering how to get into Columbia? Here are 5 key takeaways to help you impress the Columbia admissions officers:
Remember these things for your Columbia supplemental essays:
Your personal essay is the longest essay required by Columbia University. Make sure you are strategic about discussing a topic that won't feel redundant once the committee reads your supplemental essays.
The why Columbia essay and why major essays can be powerful prompts to help sway admissions officers. Use the why Columbia essay to articulate why Columbia University is the best fit for you overall. Then, include any additional major-specific details in your why major essay.
The short answer essays are brief, but don't underestimate these questions. Like the why Columbia essay, each Columbia essay highlights a question or topic that is core to the college's values.
Preparation often leads to the best product. Dedicate time to brainstorming, outlining, writing, and revising your essays. You won't want to wait until the last minute for any of these important essay-writing steps. 
Let your authenticity shine through! Your Columbia supplemental essays are the only place in your Columbia application to address the admissions team in your own voice. Whether you are writing your why Columbia essay or your adversity essay, stay focused on who you are! (And not who you think admissions wants you to be.)
In addition to these Columbia supplemental essay takeaways, CollegeAdvisor has countless additional resources to help you through the application process. Check out our essay guides and examples and our webinar panel with Columbia University students.
---

This essay guide was written by Chelsea Holley. Looking for more admissions support? Click here to schedule a free meeting with one of our Admissions Specialists. During your meeting, our team will discuss your profile and help you find targeted ways to increase your admissions odds at top schools. We'll also answer any questions and discuss how CollegeAdvisor.com can support you in the college application process.