Lehigh Supplemental Essays 2023-24
If you're wondering how to get into Lehigh University, this guide to the Lehigh supplemental essays is for you. To craft a strong and compelling application, you'll need to dedicate time to writing the Lehigh University supplemental essays. As required components of your application, Lehigh supplemental essays form a critical part of the Lehigh admissions process.
Lehigh University, located in Pennsylvania, is renowned as one of the top private universities in the nation. Boasting a rich history of academic excellence, Lehigh University attracts a dynamic community of students. So, you'll want to use the Lehigh supplemental essays to your advantage.
This guide will explore each of the Lehigh supplemental essays in detail. Specifically, we'll look at each of the prompts and give you strategies to help make your Lehigh supplemental essays shine.
This Lehigh essay guide will:
Delve into Lehigh requirements for their essays
Review the Lehigh admissions criteria
Analyze the Lehigh essay prompts
Provide valuable insights to help you craft exceptional Lehigh essays
By the end of this guide, you'll be well-prepared to complete your Lehigh application, impressing admissions with strong Lehigh essays. Are you ready to learn how the Lehigh supplemental essays will impact your how to get into Lehigh strategy? If so, let's go!
Lehigh Supplemental Essays: Quick Facts
Lehigh Admissions Quick Facts
Lehigh University Acceptance Rate: 37%. – U.S. News ranks Lehigh University as a more selective school.
Lehigh University Essay Requirements:

1 (~ 650 word) personal statement essay
1 (~ 300 word) supplemental essay
1 (~ 150 word) supplemental essay
Lehigh University Application Platforms:

Lehigh University is part of the Common Application and Coalition Application. The prompts you'll choose from for your personal statement will depend on which platform you use to submit your application.

Lehigh University Application Deadlines:

Early Decision I: November 1st
Early Decision II: January 1st
Regular Decision: January 1st
Lehigh University Essay Tip: Even if you are planning to apply Regular Decision, don't wait until the last minute to write your essays. Lehigh Admissions wants to read a polished, final draft, which means you'll need plenty of time to brainstorm and revise!
Please note that essay requirements are subject to change each admissions cycle, and portions of this article may have been written before the final publication of the most recent guidelines. For the most up-to-date information on essay requirements, check the university's admissions website.
Does Lehigh have supplemental essays?
In addition to your personal statement, Lehigh requirements include two school-specific Lehigh supplemental essays. These Lehigh essays allow applicants to highlight their unique qualities. Moreover, by showcasing applicants' personal and academic attributes, Lehigh essays help the school get a clearer sense of who they are.  
In the following sections, we will discuss both essays and break down the Lehigh essay prompts. That way, you'll feel confident and prepared when it comes time to tackle the Lehigh supplemental essays. 
How many essays does Lehigh require?
For the 2023-2024 Lehigh application cycle, the school requires two Lehigh supplemental essays. This is in addition to the personal statement you'll submit via the Common App or Coalition App.
The two Lehigh supplemental essays are as follows:
Lehigh University Supplemental Essay #1 – Cultural Diversity Essay (300 words)
Lehigh University values inclusion and diverse perspectives within its community. Therefore, applicants are tasked with responding to one of three provided prompts. Each prompt is unique, asking students to reflect on either their experiences, challenges, or insights about inclusion and diversity. This Lehigh essay allows applicants to illustrate their commitment to fostering an inclusive environment and celebrating diverse viewpoints.
Lehigh University Supplemental Essay #2 – Why This College Essay (150 words)
Admissions wants to know why students are applying to Lehigh. Therefore, applicants are asked to explain what makes Lehigh University an attractive college for their post-secondary pursuits. This Why This College Essay has two parts: on: how you learned about Lehigh. And two: what are your motivations for applying?
These Lehigh University supplemental essays give students the chance to stand out. Moreover, each of the Lehigh essays allows students to share something new about them. So, you should make the most of the Lehigh essays as you prepare for the admissions process.
You'll want to carefully consider the prompts and craft thoughtful responses within the specified word limits. Although one essay is twice as long as the other, both are equally important. So, each of the Lehigh essays will require dedicated time and attention.
Let's start by taking a closer look at Essay #1!
Lehigh Supplemental Essays #1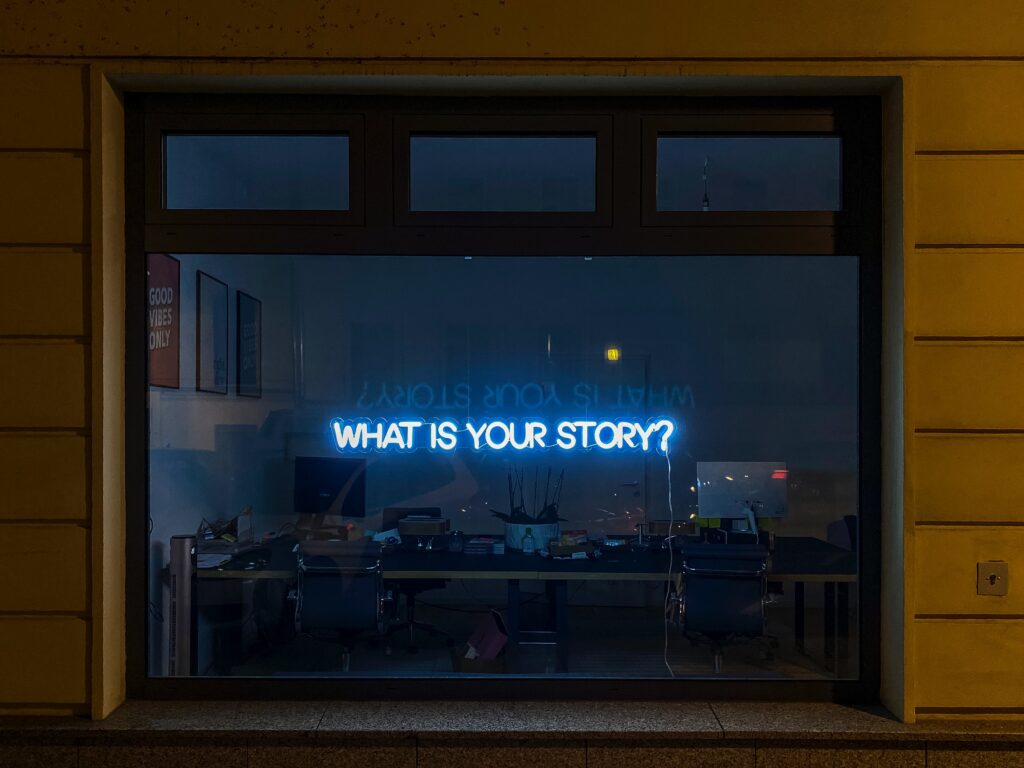 The first of the Lehigh University supplemental essays allows you to highlight your character and values. This Lehigh essay is a cultural diversity essay focusing on inclusion and diverse perspectives.
In this Lehigh supplemental essay, applicants have three Lehigh essay prompts to choose from. All three prompts emphasize the importance of inclusion and diversity within the Lehigh community. However, each prompt allows you to think about these issues in a slightly different light.
Like any college essay, the key to excelling in your Lehigh essays is to get personal. Speaking with passion is more important than trying to say the right thing. Or trying to write the essay you think admissions wants to hear.
This essay asks applicants to share their perspectives and demonstrate their commitment to fostering an inclusive environment. Additionally, this cultural diversity essay allows candidates to align themselves with the values of Lehigh University. The Office of Multicultural Affairs values community building, student engagement, and accountability. So, think about how you can embody these values in your essay.
How to choose the right prompt for you
For the first of the Lehigh University supplemental essays, you should start by thinking critically about your experiences and perspectives. Then, consider how well they align with each prompt. With three Lehigh essay prompts, you should make sure to choose the right one. So, let's break down each of the three Lehigh essay prompts to help you make an informed decision:
What would you want to be different in your own community (local, school, religious, academic, etc.) or the broader global community to further principles of equality or equity?
This prompt is ideal if you are passionate about advocating for equality and equity in your community. This can be at any scale, whether on a local, school, or global level. You should consider this prompt if you have specific ideas, initiatives, or experiences addressing inequality or promoting equity.
What factors have most shaped who you are and what you believe today? You might discuss an obstacle that you have overcome or an experience that has inspired you.
This prompt invites you to reflect on your personal growth. More specifically, it asks about the experiences that have influenced your values and beliefs. You should choose this prompt if you have overcome significant obstacles or have had transformative experiences. More than just recounting what happened, be sure you can demonstrate how the experience shaped your character and worldview.
Share with us a part of your personal background, perspective, experience, or academic interest that has shaped you as a person, and that would uniquely add to the Lehigh community.
This prompt focuses on how your unique background, perspective, and experiences contribute to your identity. This prompt is a great choice if you have a personal story or academic passion that sets you apart.
When determining which of the Lehigh essay prompts resonates with you, consider which aligns most with your character and values. Select the prompt that allows you to share a meaningful and genuine story that highlights your uniqueness. Additionally, your story should align with Lehigh University's commitment to diversity and inclusion. So, try to find a story about your life that shows how you would help foster a community that values diverse perspectives. 
Hopefully, this section has helped you decide between the Lehigh essay prompts for your first essay. In the next section, we will break down the second supplemental essay. Later, we'll provide some tips on how to write both of your Lehigh supplemental essays.
Lehigh Essay Prompts #2
Lehigh Essay #2 focuses on the Lehigh University Why This College essay prompt. Despite its strict 150-word limit, the second essay plays a key role in the review process.
This essay is your chance to showcase your genuine interest in Lehigh University. After all, the admissions team wants to know why Lehigh is the right place for you.
How did you first learn about Lehigh University, and what motivated you to apply?
To answer this essay prompt, think about how you first discovered Lehigh University. Was it during a campus visit or an engaging conversation with a current student or alum? Or, perhaps it was through your own research and exploration? Identifying this initial point of contact sets the stage for your essay. 
Then, delve into the heart of the matter. What motivated you to apply to Lehigh University? What aspects of the university resonate with your academic and personal aspirations? Be specific! Mention particular academic programs, research opportunities, the university's values, student life activities, or unique offerings that have captured your attention. Overall, the more details you can provide, the better your essay will be.
Remember, the challenge here is the word limit. Since you don't have much space, every word you use must contribute to your narrative. So, avoid vague statements and generalities. Instead, use descriptive language and vivid storytelling to convey your enthusiasm and connection to Lehigh.
Overall, try to craft a concise, specific, and passionate response that highlights what drew you to Lehigh and shows your reader exactly why they should admit you. By providing a compelling case to the admissions team, you'll strengthen your overall application.
How to write Lehigh supplemental essays
When tackling Lehigh supplemental essays, you'll want to have a game plan. So, follow these steps to ensure you answer the Lehigh essay prompts correctly and convey your best self to admissions officials.
Dissect the Prompt
Think critically about each of the Lehigh essay prompts. Identify keywords or phrases that shed light on the specific focus of the question. By deconstructing the prompt, you can ensure your Lehigh essays don't leave anything out. After all, the admissions team wants to see that you've followed instructions and fully answered their questions.
Answer Using Life Experiences and Values
Delve into your own life experiences and values. Reflect deeply on your journey, the obstacles you've overcome, and the pivotal moments that have shaped your character and beliefs. These personal anecdotes form the heart of your Lehigh essays. Additionally, be sure to use vivid language and real-life examples to keep the reader engaged.
Remain Concise and align your Answer with the Question
While crafting your response, remember the importance of conciseness. Lehigh supplemental essays have specific word limits, so every word must serve a purpose. Clear and concise writing not only respects the reader's time but also showcases your ability to effectively convey your ideas.
Proofread
Proofreading is a key step in the essay process. After crafting your Lehigh essays, meticulously review them for errors in grammar, punctuation, spelling, and clarity. Typos and grammatical mistakes can detract from the impact of your essay, so make sure you always review your work.
Know the Requirements & Meet Deadlines
Adhere to Lehigh requirements for their essays and application deadlines. Allow ample time for drafting, revising, and proofreading your Lehigh essays to avoid rushing.
Ultimately, Lehigh University supplemental essays demand a meticulous approach. So, break down the prompt. Reflect on your experiences. Maintain conciseness. Proofread diligently. And, finally, never lose sight of the importance of meeting deadlines. These steps will help you craft strong Lehigh essays that reflect your character and alignment with Lehigh's key values.
Does Lehigh care about essays?
Does Lehigh care about Lehigh supplemental essays? That's a good question with an easy answer: Yes!
Lehigh University is known for its competitive admissions process. Strong grades undoubtedly play a vital role in the review process. However, Lehigh University also recognizes that academics alone do not define a student's potential contribution to the campus community. This belief in holistic admissions is exemplified by the importance placed on Lehigh supplemental essays.
Lehigh University has taken a bold step by adopting a test-optional stance indefinitely. This decision reflects the university's commitment to evaluating applicants based on more than just test scores. Instead, Lehigh University has shifted its focus to place even greater emphasis on other elements of your application. After all, the Lehigh supplemental essays are a more powerful means to gauge alignment between students' values and the school's own. (However, if you do choose to submit test scores, Lehigh does report average SAT and ACT scores of admitted students.)
An opportunity to show you belong
The Lehigh supplemental essays allow the school to identify students who share with their values. These Lehigh essays also provide applicants with a platform to showcase their individual strengths by sharing personal stories, experiences, and aspirations.
As a result, strong Lehigh supplemental essays make a huge difference. These essays are not merely an opportunity to showcase one's writing skills. Rather, they are a window into the applicant's soul, revealing their commitment to contributing to Lehigh's vibrant academic and social landscape.
6 Tips for Writing Outstanding Lehigh essays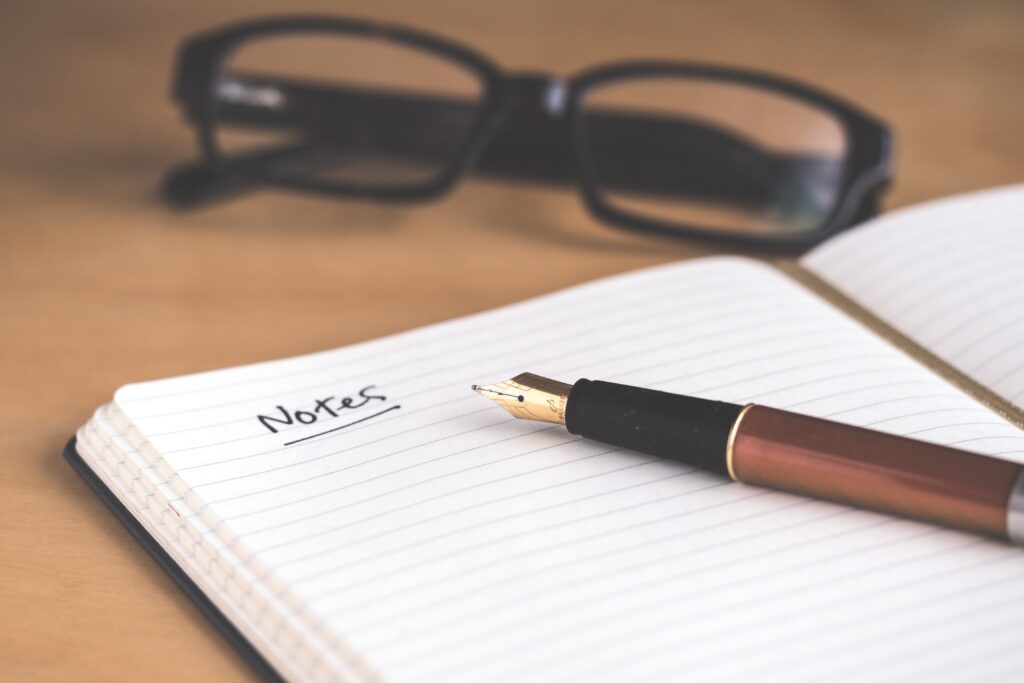 Crafting exceptional Lehigh University supplemental essays can enhance your application and make a lasting impression on your reader. These Lehigh essays offer you an opportunity to reveal your true self. They also let you highlight how you would contribute to and thrive within the vibrant community at Lehigh University.
Here are some tips to ensure that your Lehigh supplemental essays shine:
Tips for Writing Lehigh Essays
1. Immerse Yourself in Lehigh's Culture
Before delving into your Lehigh University supplemental essays, take the time to explore Lehigh. Immerse yourself in the school's core values, distinctive programs, and campus culture. Overall, familiarize yourself with what makes Lehigh unique. 
2. If You're Not Sure, Research
When crafting your Lehigh supplemental essays, remember this key tip: If you're not sure, research! In addition to knowing about the university's programs and values, be sure to take advantage of the resources available online. Additionally, if you are having trouble writing your Lehigh essays, CollegeAdvisor offers a plethora of guides, like our:
3. Showcase Genuine Interest
Demonstrate your genuine interest in Lehigh University by integrating your knowledge of the institution into your Lehigh essays. Highlight specific aspects that resonate with you, such as academic programs, faculty, or campus initiatives.
4. Embrace Authenticity
Approach your Lehigh University supplemental essays authentically. Share personal stories and experiences that have shaped your identity and goals. Avoid generic responses; instead, emphasize what sets you apart as an individual.
5. Craft Engaging Narratives
Transform your Lehigh supplemental essays into captivating stories. Use vivid and descriptive language to engage your readers. Tell your stories in a way that resonates with the admissions committee.
6. Proofread and Polish
Before submitting your Lehigh supplemental essays, meticulously proofread and edit them. Ensure impeccable grammar, punctuation, and clarity in your writing.
Your Lehigh supplemental essays serve as a powerful platform. Aim to convey your passion, perspective, and potential as a future member of the Lehigh community. By following these tips for your Lehigh University supplemental essays, you can create an application that showcases your unique qualities. After reading them, admissions won't have any doubt as to why you would enrich the campus community.
Lehigh Supplemental Essays: Final Thoughts
The Lehigh University supplemental essays form a key part of the application process. Lehigh University is renowned for its academic excellence and vibrant community. However, it's essential to understand that a strong academic record alone may not secure your place in this competitive environment. Lehigh supplemental essays offer a unique platform to convey your character, values, and alignment with the university's mission. So, use them as a chance to stand out.
In this guide, we dove into the world of Lehigh University supplemental essays. By now, we hope that you feel well-equipped to create Lehigh University supplemental essays that enhance your application. Use our tips to help make your application stand out and make a lasting impression on the admissions team! 
To assist you with completing your Lehigh essays, here are some final takeaways from our guide to the 2023-2024 Lehigh supplemental essays.
Understand the Importance
Remember: your Lehigh supplemental essays matter. These essays offer a unique chance to go beyond your academic achievements and reveal your personal traits. Schools like Lehigh look for more than just students with impressive test scores and grades. Rather, they seek individuals who will contribute to the campus community in meaningful ways. The Lehigh supplemental essays allow you to showcase who you are and why you're an ideal fit for their community. So, make the most of them.
Know Your Prompts
Familiarize yourself with the specific Lehigh essay prompts. Each prompt lets you share something new about yourself. So, take the time to read and understand each prompt carefully. Consider which one resonates most with your experiences and values. Think about your personal stories and how they align with the themes presented in the prompts. Then, pick the prompt that allows you to best showcase your strengths.
Craft Authentic Narratives
Your Lehigh University supplemental essays give you the chance to share authentic stories. So, these essays are not the place for embellishment or exaggeration. Admissions teams value honesty and sincerity. Reflect on your life journey, the challenges you've faced, and the experiences that have impacted you. 
Showcase Genuine Interest
Your Lehigh essays should highlight what you know about the school. Admissions committees appreciate applicants who have taken the time to research the university beyond surface-level information. Highlight aspects of Lehigh that resonate with you, such as academic programs, faculty, or campus initiatives. Then, explain how these aspects align with your academic and personal goals.
Conciseness is Key
Given the word limits for Lehigh University supplemental essays, use every word carefully. You don't have mich space, so avoid unnecessary words and long-winded explanations. Instead, focus on conveying your message succinctly and effectively.
Proofread and Polish
Meticulously proofreading and editing your essays is a must. Polished essays highlight your commitment to professionalism. It's also good to seek feedback from teachers, mentors, or peers to gain fresh perspectives on your writing. Remember, a second pair of eyes, especially on a final draft, is always a good idea!
By incorporating these strategies into your Lehigh University supplemental essays, you'll feel confident submitting your application. Remember, these essays serve as your voice in the Lehigh application process. They allow you to express who you are and why you are an ideal candidate for Lehigh University.
Now that you know how to get into Lehigh University with fantastic essays, start writing! We wish you the best of luck with your application. 
---

This article was written by senior advisor, Ashley Hollins. Are you looking for more admissions support? Click here to schedule a free meeting with one of our Admissions Specialists. Our team will discuss your profile during your meeting and help you find targeted ways to increase your admissions odds at top schools. We'll also answer any questions and discuss how CollegeAdvisor.com can support you in the college application process.