University of Rochester Supplemental Essays 2023-24
The University of Rochester is a mid-sized, private university in the city of Rochester, New York. Rochester ranks in the top 10% of American universities, so strong applicants need well-crafted University of Rochester supplemental essays. Given the competitive University of Rochester acceptance rate, strong Rochester supplemental essays can make a major difference in the admissions process.
In this guide, we'll discuss the University of Rochester supplemental essays. Namely, we'll analyze the Rochester essay prompts for 2023–2024 and highlight what a standout University of Rochester essay looks like. We'll also provide tips for writing great University of Rochester supplemental essays.
If you're ready for some guidance on writing Rochester supplemental essays, let's jump right in.
Rochester Supplemental Essays: Quick Facts
University of Rochester Quick Facts
University of Rochester Acceptance Rate: 39%. University of Rochester is a relatively selective school.
Requirements for the University of Rochester Essays:

1 (~250 word) community essay
1 (~200 word) essay written about one of several prompts

University of Rochester Application: Students must submit their application through the Common or Coalition Application. Make sure to review your whole application, including the University of Rochester supplemental essays, before submitting.
Key University of Rochester Application Deadlines:

Early Decision I: November 1st
Early Decision II: January 5th
Regular Decision: January 5th

University of Rochester Essay Tip: The second University of Rochester essay gives you several prompts to choose from. Thoroughly read each prompt and brainstorm ideas for each before making your final choice.
Please note that essay requirements are subject to change each admissions cycle, and portions of this article may have been written before the final publication of the most recent guidelines. For the most up-to-date information on essay requirements, check the university's admissions website.
Does University of Rochester have essays?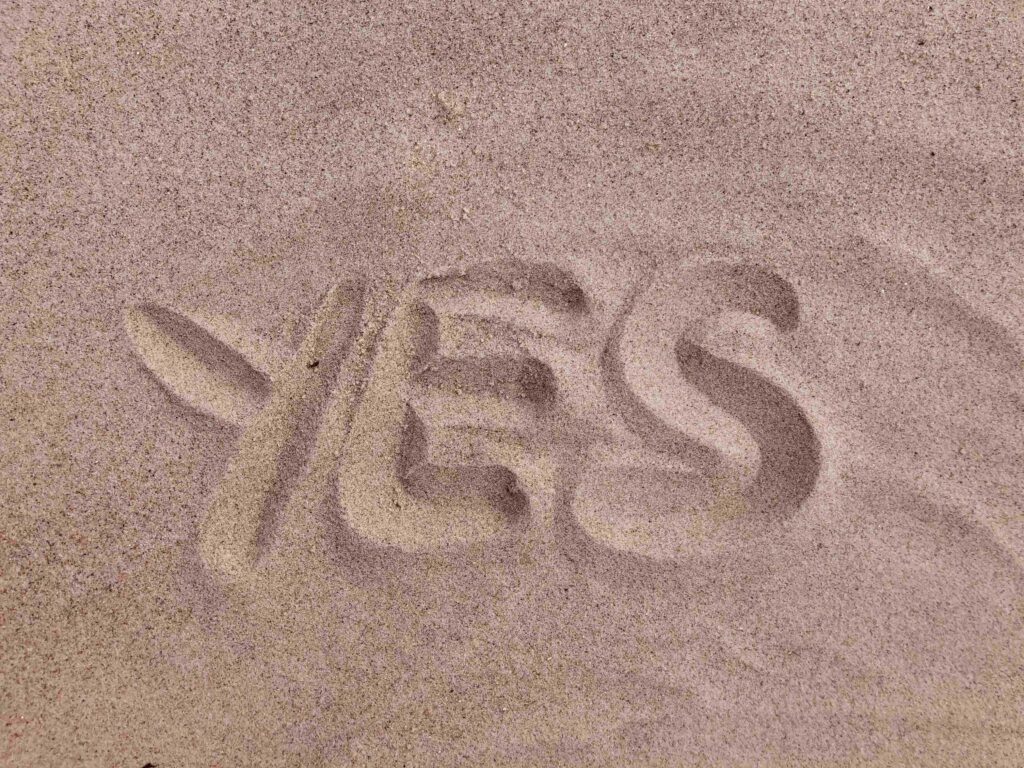 Yes, most applicants must complete two required University of Rochester supplemental essays. We'll focus on those two Rochester supplemental essays through most of this article. However, it's important to note that some applicants to Rochester may have different requirements. Additionally, don't forget that all applicants must complete a personal statement (or Common App essay).
First, let's talk about students who don't have to write the primary University of Rochester supplemental essays. If you're applying solely to Rochester's Eastman School of Music, you have different application requirements. Like many music programs, Eastman has a different application platform from the rest of Rochester. The separate Eastman application requires auditions (or recordings) as well as other specific materials by major. However, all Eastman applicants must still complete a personal statement.
Understanding the personal statement
What is a personal statement? All Rochester applicants—including Eastman applicants—must complete one. In short, a personal statement is an essay that highlights important personal qualities and values. While the Eastman School of Music personal statement has no prompt, the Common and Coalition Application ones do. Due to the widespread use of the Common App, this essay is also called the Common App essay.
Reading successful essays can help you learn what makes a personal statement great. We have several Common App essay examples for you to read, which each include an analysis from our expert team.
Next, let's dive into the University of Rochester supplemental essays.
University of Rochester Supplemental Essay Requirements
There are two required University of Rochester supplemental essays for Arts, Sciences & Engineering applicants—that is, most Rochester undergraduate applicants. While there are over 200 Rochester majors and minors, the University of Rochester essay requirements are the same for all AS&E applicants. Let's briefly introduce the two Rochester supplemental essays.
Key details about the Rochester supplemental essays
The first University of Rochester essay is the same for all applicants and can be referred to as a "community essay." Strong University of Rochester supplemental essays for this prompt will detail contributions to a community, large or small. This essay has a limit of 250 words or about two to three paragraphs.
The second essay allows writers to choose from four University of Rochester essay prompts. This year, these prompts include a quote and ask you to respond to a question. Rochester supplemental essays for this prompt shouldn't repeat the quote, but they should keep its message in mind. These Rochester supplemental essays are limited to 200 words.
Remember, Rochester applications on the Common App require the personal statement as well as these two essays. Students will also submit the usual requirements—recommendation letters, transcripts, and so on—as part of a complete application.
Now, let's take a closer look at the University of Rochester supplemental essays, their prompts, and how to write them.
Rochester Essay Prompts #1: Community Essay
You may have heard "community essay" used in reference to diversity essays concerning community. These ask about your cultural background and how that contributes—or will contribute to—the communities of which you're a part. Notably, these essays ask specifically about your background in some way. In contrast, Rochester supplemental essays may be more about your values. Let's read the prompt for this 250-word essay.
The University of Rochester motto of Meliora—or "ever better"—deeply integrates critical core values into all that we do. These core values of equity, leadership, integrity, openness, respect and accountability define not only who we are, but also who we hope to become. Please use the space below to highlight a time, creative idea or research experience when you put into action one or more of these characteristics in order to make yourself, your community or the world ever better.
This University of Rochester essay asks how you've utilized Rochester's values to better yourself or your community. In addition, the prompt gives you an idea for a frame—a creative idea or research experience. Of course, you could write about any example you'd like, but these are definitely good options.
What would successful University of Rochester supplemental essays for this prompt look like? First and foremost, they'll almost certainly be narrative essays with vivid imagery that paints a picture. All the usual essay advice applies: show, don't tell; use literary devices where possible; write evocatively. Use specific details about your experience to bring your story to life for the reader.
Of course, address the prompt in a genuine way—don't write about an experience that sounds impressive but that bores you. Enthusiasm, or a lack thereof, will come through in your University of Rochester supplemental essays. Moreover, a passionate response will deepen your personal narrative much more effectively than a half-hearted essay about something you don't love.
Rochester Supplemental Essay #2: Choose 1
The second University of Rochester essay will address one of four prompts in 200 words or fewer:
University of Rochester Supplemental Essay #2
1. American social reformer, abolitionist, writer and statesman Frederick Douglass said, "Some know the value of education by having it. I knew its value by not having it." Explain ways in which your background, educational experience, and opportunities have directly influenced you and your ability to do good in the world. What specific moments of growth, lessons learned, and resilience in your life have prepared you to promote positive change for your community and the world?
2. Dr. Donna Strickland, University of Rochester alum and 2018 Nobel Prize winner in Physics said, "There's no point in me being anything other than me." The University of Rochester encourages each student to embrace the intersectionality of their identity and create their own individual curricular path and experience. What qualities and experiences make you the best version of yourself? What unique elements of your background, perspectives, and experiences will you bring to our community?
3. Susan B. Anthony, champion of abolition and women's rights, once said "Organize, agitate, educate must be our war cry." As you look to join our community of doers and disruptors, in what ways do you envision using both the curricular flexibility and co-curricular opportunities to invoke change for marginalized groups? How has your unique lived experience shaped you and prepared you to be a changemaker here?
4. The University of Rochester benefactor, entrepreneur, photography pioneer and philanthropist George Eastman said, "What we do during our working hours determines what we have; what we do in our leisure hours determines what we are." How have the ways you've spent your time enabled you to grow as a person? What challenges have helped define you and your role within your community(s)?
That's a lot of quotes! Let's take them one at a time.
Breaking Down the Rochester Essay Prompts
The first quote from Frederick Douglass comes with a question about your experiences and devotion to positive change. Given its usage of "growth" and "resilience," this topic could be seen as a personal challenge essay. Rochester supplemental essays for this prompt may address how facing adversity inspired a drive to effect positive change. Note also the word "community," which invites writers to discuss their hopes for their time at Rochester.
The second quote's question is probably best termed a cultural diversity essay, which asks about a writer's unique background. Successful University of Rochester supplemental essays for this prompt will draw connections between their past and future communities. How will your background and experiences inform your time at Rochester? How do you hope to explore and expand on the "best version of yourself" on campus?
The third quote accompanies a question that also asks about your experiences but also about how Rochester can support your aspirations. In other words, it's a sort of "why school" essay. The twist here is that you must go beyond features of Rochester that interest you. Effective Rochester supplemental essays must explain where they're from and how Rochester will help them create positive change for marginalized groups. In short, how will a Rochester education prepare you for a life of doing good?
Finally, the fourth quote segues into a question about your off-time. This University of Rochester essay could center around your extracurriculars and how they've helped you grow. However, this prompt specifically asks about challenges that have defined your place in a community. If you don't talk about extracurriculars, you could instead discuss a community where you spend a lot of time. Specifically, you can discuss challenges you've faced within that community that have shaped you in some way.
Tips for Approaching the Rochester Supplemental Essays
At their core, supplemental essays allow admissions committees to understand what an applicant could bring to the community. What kind of student and community member will they be? Will they contribute to the existing campus culture and uphold the university's image and legacy? These are big questions, and answering them in a short application is no easy feat. Therefore, University of Rochester supplemental essays lacking clear connections between the writer and campus culture will miss the mark.
For this reason, the first step to writing Rochester supplemental essays is to research, research, research. Even though only one of these prompts directly asks about what you like about Rochester, be prepared. Knowing Rochester's core values can help you write focused University of Rochester supplemental essays. They'll form a solid foundation on which to build the rest of your Rochester supplemental essays.
Brainstorming your topic
Once you've got some research done, take plenty of time to brainstorm (maybe the real first step is starting early!). Read through all the Rochester essay prompts and think about ways you could respond. Try brainstorming exercises to narrow down your topic or to flesh out fledgling ideas. Your peers and mentors may also have helpful advice for your essays. During this stage, you may write a few drafts to see how you can respond to each prompt.
When writing University of Rochester supplemental essays, your voice should make a strong impression. Many college supplemental essays follow a narrative form, and descriptive language can help bring your essay to life.
You can either write about one specific episode or draw broad strokes connecting several moments. Depending on your essay prompts and goals, you may have one University of Rochester essay of each type. Either way, your essays should be well-structured. So, make an outline before you start writing.
Is University of Rochester hard to get into?
Looking strictly at the 39% University of Rochester acceptance rate, it's not impossible to get into—however, it's not a cakewalk, either. That 39% is much higher than an Ivy League acceptance rate; by the same token, though, over 60% of applicants are rejected. So, how do you put together a strong University of Rochester application?
There are several steps you can take to make your application shine, starting with good grades. This goes for any school—high grades in diverse, challenging courses make you a strong candidate. If you have options for electives, choose from a wide variety of classes that interest you. Even with the benefits of a holistic application process, low academic achievement can jeopardize your application.
Speaking of academic achievement, you may also be wondering about standardized test scores. University of Rochester is test-optional this application cycle, so you aren't required to submit scores. However, if you can achieve or already have good scores, send them. Other crucial parts of the application include the extracurricular activities section and letters of recommendation. Remember, all parts of your application are evaluated as a holistic package, so make sure each of your requirements shines.
Application dates and deadlines
Finally, a key consideration when applying is the deadline, and not just because you need to plan your timeline. The University of Rochester offers three deadlines: Early Decision I and II, and Regular Decision. ED I has a November 1st deadline; both ED II and RD are due on January 5th. Early Decision is binding, meaning ED applicants must attend Rochester if they're accepted. If Rochester is your dream school, this is a great option: 37% of their most recent entering class were early applicants.
To sum up, Rochester isn't the most selective university out there, but you should still submit the best application you can. While University of Rochester supplemental essays are important, don't forget the importance of other components like grades and extracurricular activities. You should also think about your application deadline, which may give you a higher chance of acceptance.
How to Make Your University of Rochester Essays Stand Out
Since your essays form the bulk of your application, you want them to stand out. After all, they're the best place for you to directly tell the University of Rochester admissions team about yourself.
So, how can you craft essays that make a lasting impression and maximize your chances of admission? Here are a few tips to keep in mind while you write your University of Rochester supplemental essays.
Start Early
A high-quality University of Rochester essay takes time: you need to choose a topic, brainstorm, make an outline, draft, revise… So, start early to give yourself enough breathing room to do that while keeping your grades up. And keep track of your time—deadlines can sneak up on you if you're not careful. Whether you keep a strict writing and editing schedule or set milestones, find a system to stay on top of deadlines.
Pick Your Topic Wisely
Choosing a topic for your Rochester supplemental essays can be challenging. From examples online, you may think University of Rochester supplemental essays should discuss ending world hunger or something else incredible. Not true. Indeed, there are several common mistakes you should avoid, one of which might be your topic. However, even common essay topics can be compelling in the hands of a good writer. If you think you can write a really strong University of Rochester essay on a sports game, go for it.
Write to Share
It's easy to feel like you're talking to imaginary admissions officers when writing your essays. But it's useful to write like you're sharing a story with someone—how would you convey your feelings and actions? What's your writing voice? Think of how your favorite books or media portray character traits. Then, try to implement them in your writing. If you're not much of a creative writer, you can read essay examples to inspire your Rochester supplemental essays.
Be Personal and Specific
Let's be honest, you'll likely recycle some parts of your essays, especially if you have a full college list. That's not off-limits, but make sure that all your essays are personal and about you. After all, you're the one applying to college. But in addition, be specific when writing school supplemental essays. We mentioned doing your research—that research will help you write about particular offerings and aspects of Rochester. The University of Rochester admissions staff want to see your enthusiasm about their school in your writing.
Revise, Revise, Revise
Your first draft is not going to be perfect. Probably not your second or third, either. You should revise your Rochester supplemental essays multiple times to ensure they show you at your best. Trusted peers or mentors may have valuable feedback on whether your character shines through in your Rochester supplemental essays. And of course, proofread for technical accuracy, like grammar, spelling, and punctuation.
More supplemental essay resources from CollegeAdvisor
If you're writing University of Rochester supplemental essays, chances are you're writing essays for other schools, too. Luckily, our website features essay guidance applicable far beyond Rochester supplemental essays. We have hundreds of free articles and webinars covering college admissions from A to Z. That includes, of course, guides on much more than just the Rochester supplemental essays.
If you're looking for a wealth of information on college essays in general, read our article on writing better essays. This article is packed with tips for writing essays and advice on approaching different kinds of essays. It also discusses essay categories you'll recognize from this year's Rochester supplemental essays.
Many students struggle with creative writing and finding their voice in college essays. That's why we hosted a webinar on crafting standout supplemental essays with a focus on storytelling. Especially when writing University of Rochester supplemental essays, creativity is key.
We've got another comprehensive webinar hosted by an experienced admissions officer. In this webinar, you'll learn how to write standout essays, from choosing a topic to making revisions. These invaluable insights, straight from an admissions officer, will help you craft and submit strong University of Rochester supplemental essays.
Whether you're just starting your college search or applying for scholarships, CollegeAdvisor has something for you. Browse our website for more free resources.
University of Rochester Supplemental Essays – Final Thoughts
The University of Rochester is a great private university with bustling student life and plenty of research opportunities. With a 39% acceptance rate, it's not the most selective, but applicants still need strong University of Rochester supplemental essays.
In this article, we covered the University of Rochester essay prompts for 2023–2024 and how to approach them. We discussed how to impress the University of Rochester admissions committee with your essays. Then, we gave more general advice for submitting a strong application and maximizing your odds of admission. Finally, we provided some CollegeAdvisor.com resources that will help you write great supplemental essays for every college on your list.
College admissions can be challenging, but you don't have to do it alone. For more expert guidance on the college process, click here to schedule a free meeting with our team and learn how one-on-one advising can help you increase your admissions odds.
---

This essay guide was written by Gina Goosby. Looking for more admissions support? Click here to schedule a free meeting with one of our Admissions Specialists. During your meeting, our team will discuss your profile and help you find targeted ways to increase your admissions odds at top schools. We'll also answer any questions and discuss how CollegeAdvisor.com can support you in the college application process.