Bowdoin College
Brunswick, Maine
A+

Academics

B

Athletics

A

Campus

A

Diversity

A+

Value

B

Party Scene
Bowdoin College Admissions
Acceptance Deadline
January 5
Students Receiving Financial Aid
56.47%
Bowdoin College Cost
Average Total Aid Awarded
$6,307
Students Receiving Financial Aid
56.47%
*Average cost after financial aid for students receiving grant or scholarship aid, as reported by the college.
Bowdoin College Academics
Student Faculty Ratio
9:1
Bowdoin College Majors
Most Popular Majors
Political Science and Government
Economics
Mathematics
Biology
Computer Science
History
Neuroscience and Neurobiology
Environmental Science
Research and Experimental Psychology
European and Russian Studies
Bowdoin College Students
Full-Time Undergrad Enrollment
1,825
Part-Time Undergraduates
3
Bowdoin College Advisors
Our advisors graduated from the nation's best universities, so they know first-hand what it takes to stand out in the admissions process. CollegeAdvisor.com's advisors include Marshall Scholars, Fulbright recipients, first-generation college students, professional actors and musicians, startup founders, doctors, teachers and more - all rigorously screened and trained to support students and families on their college journeys.
Bryce Ervin
Bowdoin College
Experienced admissions professional with more than six years of reading, evaluating, and making decisions on thousands of college applications for highly selective institutions. I deeply value connecting with students, getting to know their strengths and stories, and helping them navigate the college admissions process.
Lillian Eckstein
Bowdoin College
After four years of early morning Atlantic rowing, late night radio hosting, and weekend sketch comedy writing sessions at Bowdoin College, I spent this past year teaching on a Fulbright scholarship in Madrid, Spain. Currently, I am living my outdoor lifestyle and public health professional dreams in Portland, ME and am working towards my goal of medical school. With experience working in the Admissions Office and editing students' and friends' papers, dissertations, and even emails, I am so excited to be able to serve as a Bullseye Mentor!
Accepted to: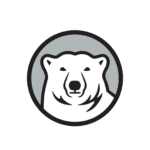 Bowdoin College Related Webinars
Bowdoin College Related Essay Guides
Bowdoin College Related Schools
Bowdoin College Campus Videos