Colby College
Waterville, Maine
A+

Academics

B

Athletics

B+

Campus

A

Diversity

A+

Value

B+

Party Scene
Colby College Admissions
Acceptance Deadline
January 1
Students Receiving Financial Aid
43.79%
Colby College Cost
Average Total Aid Awarded
$6,090
Students Receiving Financial Aid
43.79%
*Average cost after financial aid for students receiving grant or scholarship aid, as reported by the college.
Colby College Academics
Student Faculty Ratio
10:1
Colby College Majors
Most Popular Majors
Economics
Political Science and Government
Environmental Science
Mathematics
Biology
Psychology
International Studies
Computer Science
History
Physics
Colby College Students
Full-Time Undergrad Enrollment
2,000
Colby College Advisors
Our advisors graduated from the nation's best universities, so they know first-hand what it takes to stand out in the admissions process. CollegeAdvisor.com's advisors include Marshall Scholars, Fulbright recipients, first-generation college students, professional actors and musicians, startup founders, doctors, teachers and more - all rigorously screened and trained to support students and families on their college journeys.
Bryce Ervin
Bowdoin College
Experienced admissions professional with more than six years of reading, evaluating, and making decisions on thousands of college applications for highly selective institutions. I deeply value connecting with students, getting to know their strengths and stories, and helping them navigate the college admissions process.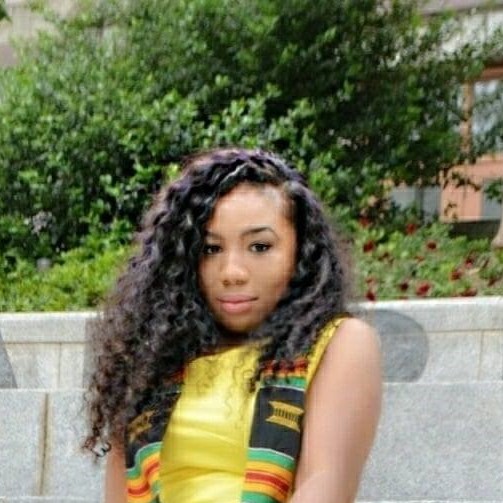 Jasmine S. Phillips
Colby College
Jasmine attained a B.A. in history and American Studies from Colby College. During her time at Colby, she noticed the link between college accessibility, diversity, ability, and structural inequalities, which led her to pursue a graduate degree in higher education. She holds an M.S. Ed. in higher education from the University of Pennsylvania. Jasmine has 5+ years of experience assisting students in their college and scholarship pursuits. Former students have earned Gates, Questbridge, Horatio Alger, and Jack Kent Cooke Scholarships. She has also helped students gain admission to top institutions such as Cornell, WashU, Colby, Bowdoin, Columbia, Emory, UC Davis, Yale, SMU, Stanford, Vanderbilt, and Tulane among others. Jasmine's educational philosophy: student learning is the focus; student success is the goal. Jasmine was recently selected as one of six College Board Fellows, where she was recognized as a person-to-watch, national scholar, and rising leader in closing the educational attainment gap. She was also selected as a RESULTS fellow for her work as an activist and leader fighting against poverty.
Sophie Webster
Harvard University
Hi! I'm Sophie, a rising senior at Harvard studying Integrative Biology with a minor in Earth & Planetary Sciences. I've worked as an undergraduate researcher in a variety of areas (from neuroscience to biochemistry to climate change!), and I'm currently writing my senior thesis on urban ecology. Outside of class and the lab, I love singing a cappella, making theatre, and writing satire for the campus comedy publication. I've tutored and mentored many high school students, so I know all the excitement and nerves that come with applying to college. I'm looking forward to working with you to craft a stellar essay, shore up your candidate profile, and find the perfect fit!
Moshan Guo
Columbia University
Hi! My name is Moshan and I am a graduating senior at Columbia University. I transferred to Columbia as a first-semester sophomore from Colby College in order to pursue a BA in Human Evolutionary Biology. For my first three years of college, I was on the pre-medical track and did everything from conducting research on drosophila fruitflies to working as a medical assistant at a gastroenterology center. In my senior year at Columbia, I made the transition to consulting and I'll be starting as a full-time analyst at a media and entertainment consulting firm in LA later this year. Having gone through the college application process three times - first as a Questbridge scholar, then as a Regular Decision applicant, and finally as a transfer applicant - I hope to help students craft unique college applications that stand out every step of the way.
Laura Maclay
Wellesley College
I graduated with degrees in Political Science and English (although my academic interests span farther than these two - at one point I was deciding between 4 majors!) from Wellesley College. At Wellesley, I was a campus-wide writing tutor starting my sophomore year, and held a few other roles (editor-in-chief of the Wellesley Review, a public speaking tutor, debater, and a First Year Mentor). Nowadays, I currently manage the healthcare division of a consulting firm, and spend my free time reading thought-pieces and non-fiction books, along with pursuing a new passion for hip hop dancing!
Colby College Related Schools
Colby College Campus Videos