Middlebury College
Middlebury, Vermont
A+

Academics

B+

Athletics

A

Campus

A

Diversity

A+

Value

B

Party Scene
Middlebury College Admissions
Acceptance Deadline
January 1
Students Receiving Financial Aid
53.19%
Middlebury College Cost
Average Total Aid Awarded
$5,693
Students Receiving Financial Aid
53.19%
*Average cost after financial aid for students receiving grant or scholarship aid, as reported by the college.
Middlebury College Academics
Student Faculty Ratio
8:1
Middlebury College Majors
Most Popular Majors
Economics
Environmental Science
Political Science and Government
Computer Science
Psychology
International Relations
Biochemistry and Molecular Biology
Neuroscience and Neurobiology
Sociology
English
Middlebury College Online
Middlebury College Students
Full-Time Undergrad Enrollment
2,551
Part-Time Undergraduates
13
Middlebury College Advisors
Our advisors graduated from the nation's best universities, so they know first-hand what it takes to stand out in the admissions process. CollegeAdvisor.com's advisors include Marshall Scholars, Fulbright recipients, first-generation college students, professional actors and musicians, startup founders, doctors, teachers and more - all rigorously screened and trained to support students and families on their college journeys.
Jason Milan
Middlebury College
Jason brings over five years of experience mentoring dedicated students to gain entry to elite undergraduate programs that truly match their personalities, values, and goals. Having studied screenwriting at Middlebury, Jason is a storyteller: he helps students communicate identities, showcase passions, and define ambitions compellingly while staying authentic & confident. It's deeply meaningful to him to guide a student to produce a project or essay they're truly proud of, or achieve hard-won recognition in their field. He has worked with students across the world and across the USA, and understands how to guide students from diverse backgrounds through the personal growth so vital to US college admission. Jason's students now attend or have graduated from colleges in the Ivy League, Stanford, the University of Chicago, the Universities of California, top Liberal Arts Colleges, and elite engineering & business programs at universities like NYU. In his free time, Jason loves to travel, write stories, read novels, play ultimate frisbee, and roast coffee.
Corbin Chu
Williams College
Ari Gimbel
Middlebury College
Hello! My name is Ari, and I'm so excited to work with you! I graduated Magna Cum Laude from Middlebury College in January of 2010 with highest honors in Art History and minors in English and Gender Studies. I've been working in admissions for over ten years, either at the secondary or college level. As a transfer student - Brandeis University to Middlebury College - I understand the value of exploring what students really want out of their college experience. My background in admissions and consulting gives me a unique insight into what schools are looking for in an applicant. Since the goal of the admissions team is to create a community, they're looking for fully realized applicants who understand what they have to contribute. We can work together to craft a narrative that connects what makes you unique to what the school prides itself on. By the end of your application, the Admissions Officer should be able to envision you in the dining hall, the classroom, and the dorms. I want you to feel supported, connected, and heard during this process. From the beginning planning phase through the final submission, I look forward to getting to know you and working together!
Kaitlin Liston
University of California – Berkeley
Hi! I graduated from UC Berkeley in 2018 with an Economics BA and an English minor. At Cal, I was president of the Undergraduate Communications Association, and now I'm a marketing specialist at a big tech company in Silicon Valley. As an advisor, I love helping students find schools that are a perfect fit, ace college interviews, and write heartfelt essays, especially when it comes to the UC Application. I'm passionate about making the world a better place, investing in the next generation, and my favorite soccer team :) I hope to be a part of your college journey and wish you the best during this exciting time!
Brian Seo
Harvard University
Hello, everyone! My name is Brian Hyun Seo, and I am a rising junior at Harvard College, concentrating in Economics with a secondary in History of Science and a Language Citation in Korean. On-campus, I spend most of my time studying and training - I am on the Men's Lightweight Rowing team. During my free time, I enjoy playing the guitar and listening to EDM. If you are looking for someone to help strengthen your college essays and/or walk through the college admissions process, I am your guy!
Lillian Eckstein
Bowdoin College
After four years of early morning Atlantic rowing, late night radio hosting, and weekend sketch comedy writing sessions at Bowdoin College, I spent this past year teaching on a Fulbright scholarship in Madrid, Spain. Currently, I am living my outdoor lifestyle and public health professional dreams in Portland, ME and am working towards my goal of medical school. With experience working in the Admissions Office and editing students' and friends' papers, dissertations, and even emails, I am so excited to be able to serve as a Bullseye Mentor!
Accepted to: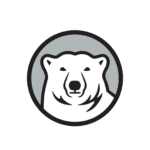 Chloe Webster
Princeton University
I graduated Cum Laude from Phillips Academy Andover and am an incoming undergraduate student at Princeton University (having just taken a gap year). I plan on pursuing a Bachelor of Arts in Neuroscience as well as certificates in Music Performance and Music Theater. I have three years of formal experience tutoring and mentoring high school students. I am extremely passionate about helping students achieve their scholastic goals!
College Testimonials from Clients Who Were Accepted to Middlebury College
Lucas McKamey
Cornell University
Going into the college application process, I didn't even know what CommonApp was, much less who I was or what characteristics I wanted to present to these mysterious arbiters of my next four years. My experience with CollegeAdvisor and, specifically, my mentor, Julia, has equipped me with the confidence, supportive guidance, and sense of identity to slay that application dragon once and for all. I'm confident whoever is found underneath Julia's congenial tutelage will embrace a similar triumph over this fire-breathing devil.
Middlebury College Related Schools
Middlebury College Campus Videos