Wellesley Supplemental Essays 2023-24
If you are planning to apply to Wellesley College, you may already be familiar with the Wellesley essay. Wellesley is one of the most prestigious liberal arts colleges in the nation. For a selective institution like Wellesley, submitting thoughtful Wellesley supplemental essays is a critical part of the application process. So, if you're wondering how to get into Wellesley College, keep reading.
The Wellesley College supplemental essays are designed to extract your interests, aspirations, and passions. Wellesley is interested in enrolling young women who seek to create change in the world. As such, the admissions team wants to see more than just your GPA or a list of extracurriculars. Strong Wellesley supplemental essays give applicants the opportunity to showcase the strengths and nuances of their character.
In this guide to the Wellesley Supplemental Essays we will discuss:
The prompts for the Wellesley supplemental essays
How to choose a topic for your Wellesley essay
Tips on how to write thoughtful Wellesley supplemental essays, and more!
Later in the article, we'll discuss Wellesley's history, their academic offerings, and values. But first, let's review some quick facts about the admissions process and Wellesley supplemental essays.
Wellesley Admissions: Quick Facts
Wellesley College Admissions Quick Facts
Wellesley Acceptance Rate: 14% – U.S. News ranks Wellesley College as a more selective school.
Wellesley Supplemental Essay Requirements:

1 (~650 word) Personal Statement essay
1 (~100 word) Why Wellesley essay

Wellesley Application Platforms: Students can apply to Wellesley via the Common Application, Coalition Application, or QuestBridge Application.
Deadlines Wellesley Application :

Early Decision I: November 1
Early Decision II: January 1
Regular Decision : January 8

Tips for your Wellesley Supplemental essays: Writing thoughtful Wellesley College supplemental essays is a great way to stand out in a competitive admissions process. Choose the application plan that best suits you so that you have ample time to develop your Wellesley supplemental essays. Then, have a trusted teacher, counselor, or college advisor review your Wellesley College supplemental essays prior to pressing submit.
Please note that essay requirements are subject to change each admissions cycle, and portions of this article may have been written before the final publication of the most recent guidelines. For the most up-to-date information on essay requirements, check the university's admissions website.
Does Wellesley have supplemental essays?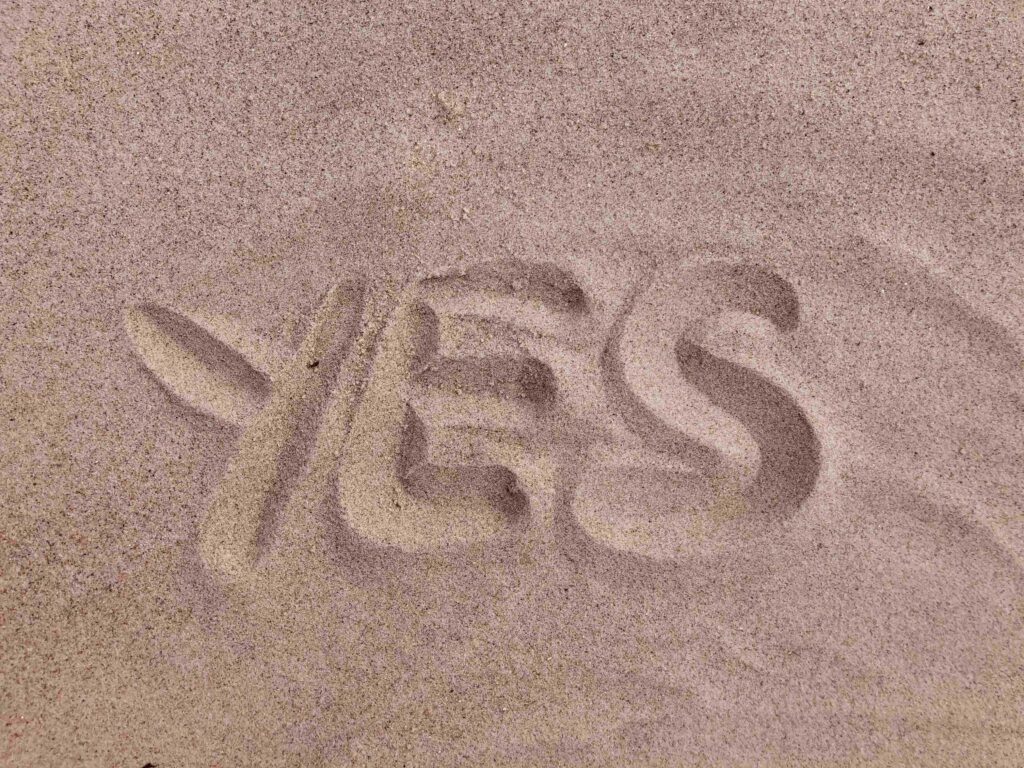 Yes, part of the Wellesley requirements includes Wellesley College supplemental essays. Students applying via the Common App or Coalition Application must submit a personal essay between 250-650 words. In addition to the personal essay, students must also submit one school-specific Wellesley essay. Even though there is only one, it is critical for applicants to dedicate ample time to completing the Wellesley essay.
Keep reading to learn more about the Wellesley essay prompt!
Why Wellesley Essay
The Wellesley essay prompt is a Why This College essay (one of the most common types of essay prompts). Although slightly different, the Why Wellesley essay is like many other Why This College essays.
Why This College essay prompts are interested in three things:
What you find most interesting and compelling about their college
Why you are a good fit for the campus
What you could add to the campus community.
Sometimes this inquiry is limited to academics, or it can focus on the campus experience overall.
Either way, it is critical that students are well-informed when tackling a Why This College essay prompt. As such, writing a strong Why Wellesley essay starts with research and introspection. The college's mission and value statements are always great places to start your research for your Wellesley essay.
Mission and Values
The Wellesley College educational mission aims to "provide an excellent liberal arts education to women who will make a difference in the world." Their values are:
Intellectual Discovery and Excellence
Gender Equality
Diversity, Equity, and Inclusion
Connection and Community
Empowerment and Social Change
Integrity and Academic Freedom
Your Why Wellesley essay will be more effective if you are familiar with Wellesley's values. Understanding the mission and values of an institution allows you to investigate how your own personal values align. Once you've found your connection to the school's values, you can then embody those tenets in your Wellesley essay.
Now, let's look at the Wellesley essay prompt in detail. That way, we can better understand what the admissions committee is hoping to learn from your Wellesley supplemental essays.
Why Wellesley Essay Prompt
When choosing a college, you are choosing an intellectual community and a place where you believe that you can live, learn, and flourish. We know that there are more than 100 reasons to choose Wellesley, but it's a good place to start. Visit the Wellesley 100 and select two items that attract, inspire, or celebrate what you would bring to our community. Have fun! Use this opportunity to reflect personally on what items appeal to you most and why.
Please limit your response to two thoughtful paragraphs (minimum 250 words, maximum 400 words).*
The Wellesley essay prompt encourages students to share their personal connection to Wellesley and their reasons for applying. This means the prompt is not only interested in what you find compelling about Wellesley. More so, it's an opportunity to learn more about who you are as a person.
As you start brainstorming, remember the formula we discussed earlier for your Wellesley supplemental essays. Focus on what interests you, why you are a good fit, and what you could bring to the Wellesley community.
There are two unique aspects to the Wellesley essay prompts that stand out. One, your essay response needs to be between 250 and 400 words. This is longer than your typical Why School essay, so you've got some room to explore two topics in-depth. Two, the core topics of your essay must be selected from a predetermined list: the Wellesley 100. So, if you're having trouble coming up with an idea, don't worry. The school has provided a plethora of topics to choose from for your Wellesley supplemental essays.
What is the Wellesley 100?
The Wellesley 100 is an ever-evolving list of all things Wellesley. This diverse list shows just how multifaceted the Wellesley student body, alumnae, and faculty are. You can find 100 distinct random stories, facts, and quirks of the Wellesley community, covering everything from:
Academic life
Admission and financial aid
Alumnae
Athletics
Campus
Off-campus
Resources
Social Life
One of the most fun ways to explore the Wellesley 100 list is by using the "Surprise Me" function. This is a great way to learn about something you may not immediately have been drawn to. (Such as #32: El Table or #82: Required writing courses–wait! stay with us!–that everyone loves.)
You don't have to review the Wellesley 100 in its entirety to write your Wellesley supplemental essays. However, you may be surprised by the breadth and variety of topics included on the list.
Many different Wellesley 100s could position you to write a compelling Wellesley essay that features your interests and aspirations. And, you may even find new inspiration for your Wellesley supplemental essays as you are exploring.
This list provides amazing content to jumpstart your Wellesley supplemental essays. But how do you go about choosing which of the many Wellesley 100 topics to write your Wellesley essay on? We'll cover this next!
Choosing items to write about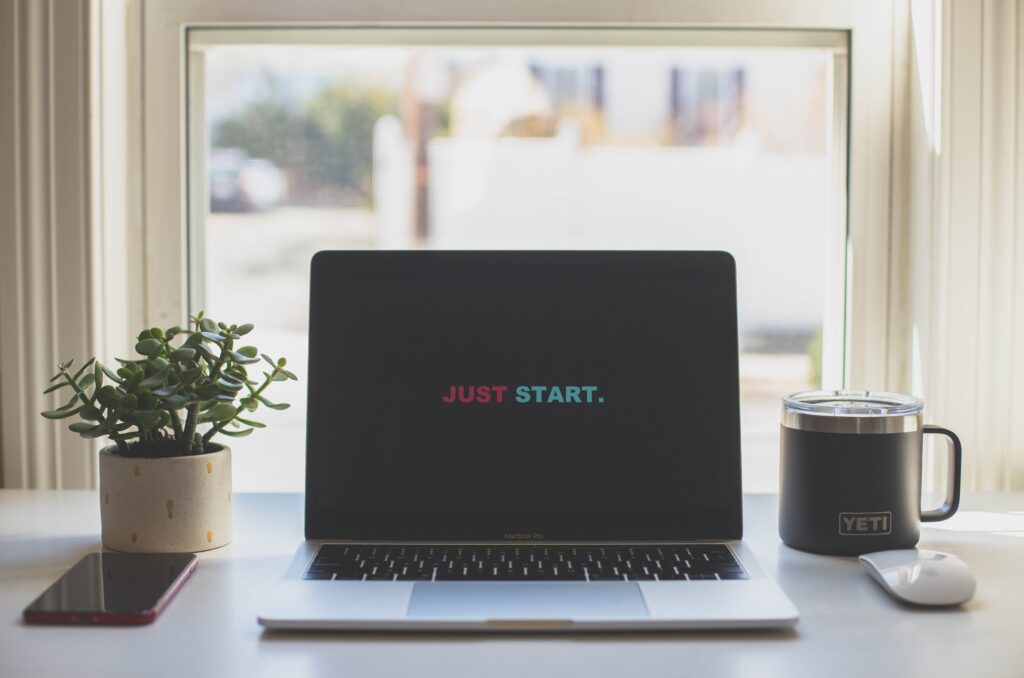 Choosing a topic to write your Wellesley supplemental essays on can feel intimidating. After all, the Wellesley 100 can turn your Why Wellesley essay into 100 different Wellesley essay prompts. Rather than getting overwhelmed by your options, think of it this way: Having a long list of topics allows you to think more broadly about potential content for your Wellesley supplemental essays. 
When it comes to the Wellesley supplemental essays, no Wellesley 100 topics are better than others. Each topic is multifaceted and therefore has the potential to add dimension to your Wellesley supplemental essays. So, you should choose to focus on the Wellesley 100 topics that are best for you.
A specific, personal approach to the topic makes for the best Wellesley supplemental essays. Therefore, choose the two Wellesley 100 topics that best fit your interests, experiences, and future aspirations. However, this does not mean that you should only choose topics that you have direct experience in. Students can also explore topics that challenge them or that they hope to become more familiar with in the future. 
Now, let's discuss what role your Wellesley supplemental essays play in Admission's application review process.
Does Wellesley care about essays?
Yes, Wellesley cares deeply about the Wellesley supplemental essays. Although the Wellesley supplemental essays are just one part of your application, they are an important part! So, if you're wondering how to get into Wellesley, think about how you're going to approach the Wellesley supplemental essays.
Logically, there's a reason the Wellesley supplemental essays are part of the Wellesley requirements for admission. Wellesley College supplemental essays allow the admissions committee to understand what interests you most about attending Wellesley. At the same time, they get to learn more about you, your perspectives, and your interests. While there is no "typical" Wellesley student, Admissions is looking for passionate, thoughtful individuals who clearly see their future at Wellesley.
Wellesley supplemental essays give you a platform to show interest in the entire Wellesley College experience. This can include anything from research to social justice to student organizations and campus life. Remember, your essay is about you as much as it is about Wellesley, so be sure to find a balance.
We've talked a lot about the Wellesley College supplemental essays. Now, let's learn a bit more about the other Wellesley requirements.
More about the Wellesley admissions process
As previously stated, there are three ways to apply for admission to Wellesley College:
Common Application
Coalition Application
QuestBridge application
The portal you use to submit your Wellesley application can have an impact on your Wellesley essay prompts. Next, we will cover each application platform and the implications they have for your requirements, timeline, and selection process.
Common Application Essay Prompts
The Common App is a centralized platform that allows students to apply to more than one college at a time. There are questions and essays that are common to all colleges and others that are specific to the institution. In addition to the Wellesley essay, students applying on the Common App must write a Personal Essay.
For the Personal essay, applicants have the following prompts to choose from: 
1. Some students have a background, identity, interest, or talent that is so meaningful they believe their application would be incomplete without it. If this sounds like you, then please share your story.
2. The lessons we take from obstacles we encounter can be fundamental to later success. Recount a time when you faced a challenge, setback, or failure. How did it affect you, and what did you learn from the experience?
3. Reflect on a time when you questioned or challenged a belief or idea. What prompted your thinking? What was the outcome?
4. Reflect on something that someone has done for you that has made you happy or thankful in a surprising way. How has this gratitude affected or motivated you?
5. Discuss an accomplishment, event, or realization that sparked a period of personal growth and a new understanding of yourself or others.
6. Describe a topic, idea, or concept you find so engaging that it makes you lose track of time. Why does it captivate you? What or who do you turn to when you want to learn more?
7. Share an essay on any topic of your choice. It can be one you've already written, one that responds to a different prompt, or one of your own design.
Coalition Application Essay Prompts
Like the Common App, the Coalition application also allows students to apply to more than one college through their platform. In addition to the Wellesley essay prompts, students must choose from the following Personal Statement prompts:
1. Tell a story from your life, describing an experience that either demonstrates your character or helped to shape it.
2. What interests or excites you? How does it shape who you are now or who you might become in the future?
3. Describe a time when you had a positive impact on others. What were the challenges? What were the rewards?
4. Has there been a time when an idea or belief of yours was questioned? How did you respond? What did you learn?
5. What success have you achieved, or obstacles have you faced? What advice would you give a sibling or friend going through a similar experience?
6. Submit an essay on a topic of your choice.
QuestBridge Application Essay Prompts
The final application platform for students interested in Wellesley is QuestBridge. QuestBridge is a nonprofit organization that partners with over 50 colleges and universities across the country. Students applying to Wellesley College through QuestBridge have a slightly different admissions process.
The QuestBridge National College Match takes the place of traditional Wellesley College admissions decisions. While QuestBridge is the most unique application route, the QuestBridge application still requires students to write Wellesley College supplemental essays. And, in addition to writing a personal essay, QuestBridge applicants must also write a topical essay. Here are the prompts for the Questbridge Personal Essay and Topical Essay:
Personal Essay
We are interested in learning more about the context in which you have grown up, formed your aspirations, and accomplished your successes. Please describe how the most influential factors and challenges in your life have shaped you into the person you are today.
Topical Essay
1. Tell us about a concept, theory, or topic you have explored simply because it sparked your intellectual curiosity. Why do you find it intriguing? How do you want to further explore it?
2. Describe an experience that caused you to change your perspective and/or opinion.
3. What aspect of your current community do you admire and wish to bring to your future college community?
4. Inclusivity involves embracing diversity and working to include people with backgrounds and experiences different from your own. Describe an experience where you have played a role in fostering inclusivity.
Choosing an Admissions Plan
Wellesley College has three admissions plans: Early Decision I, Early Decision II, and Regular Decision. It is important to fully understand each admissions plan so you can make the most informed decision on which plan is best for you. While the admissions plans vary, the admissions requirements for each are the same. Students are still required to write the same number of Wellesley supplemental essays no matter which admissions plan they choose.
Early Decision
Early Decision is a binding admissions plan for students who see Wellesley College as their first choice. At Wellesley, there are two rounds. Early Decision I caters to students who know that Wellesley College is their first choice as soon as their senior year begins. Early Decision II is for students who may not be ready to commit to a binding admissions plan until later in the fall. The ED I application deadline is November 1st and the ED II deadline is January 1st. If you are admitted to Wellesley under an Early Decision plan, you are required to withdraw your applications from all other colleges. The enrollment fee for Early Decision I applicants is due in early January.
Regular Decision
The final Wellesley College admissions plan is Regular Decision with an application deadline of January 8th. Students applying under the Regular Decision plan are entering a non-binding agreement should they be admitted. This means admitted students are not required to attend and have until May 1st to commit to Wellesley.
Test Scores
Applying to college can be a confusing process with many twists and turns. The Wellesley admissions process is all about removing barriers to applying. One of those barriers for students can be standardized testing. The Wellesley Office of Admissions adopted a test-optional admissions policy in 2021. Since then, the test-optional admissions policy has been extended to the entering class of 2022, 2023, and 2024. Wellesley's test-optional policy encourages students to submit test scores only if they would like. Therefore, students who choose not to submit standardized test scores will not be penalized in the admissions process.
Financial Aid
Wellesley College also believes in removing barriers to enrolling in college. To that end, the Wellesley Office of Financial Aid meets 100% of students' demonstrated need. This financial aid approach guarantees that young women who are admitted to Wellesley will not be deterred from attending due to finances.
Additional information about Wellesley
Wellesley College was founded in 1870 in Wellesley, Massachusetts as the Wellesley Female Seminary. Today, Wellesley College is a member of the Seven Sisters Colleges. The Seven Sisters is a group of seven historically women's colleges located in the Northeast. In addition to Wellesley, the Seven Sisters include Barnard, Bryn Mawr, Smith, Mount Holyoke, and Vassar.
Women's colleges are known for creating inclusive campus environments that result in strong alumni networks after graduation. Women's colleges have proven to outperform their coeducational peers in many areas. For example, women who attend women's colleges are more likely to pursue STEM majors than women enrolled at co-ed institutions. They are also more likely to hold a leadership role on campus and more likely to participate in classes. Women's colleges are institutions that all women should at least consider during their college application process.
Wellesley College offers 50 majors and minors. Students who attend Wellesley can also design their own major if they choose. Since Wellesley is a liberal arts college, students are encouraged to study across a broad number of disciplines. All Wellesley students are trained to be critical thinkers despite what industry they ultimately find themselves in. The Wellesley academic experience prioritizes international study, research, interdisciplinary majors, internships, and academic partnerships with other institutions like MIT, Babson College, and Brandeis University.
Wellesley Supplemental Essays: Final Takeaways
Wellesley supplemental essays continue to be an important part of Wellesley's overall approach to selecting students for admission. As such, we encourage you to refer to this guide as you work on your Wellesley College supplemental essays. And don't forget these final takeaways:
Wellesley College accepts the Common Application, the Coalition Application, and the QuestBridge Application. No matter which platform you choose, Wellesley supplemental essays are a requirement.
Wellesley College requires one supplemental essay and one personal essay as part of its application requirements. 
The Wellesley 100 list includes a wide variety of topics. There is no one topic that is better than the other – there are only topics that are better for you!
Wellesley essay prompts are designed to ignite your curiosities and passions. However, be sure to stay on topic, connecting who you are with details about Wellesley. Make sure you have taken full advantage of this opportunity by articulating why you would be a good fit.
Women's colleges can be amazing places to study and come into your own. Learn more about the power of women's colleges and how they can prepare you for the next steps in your career.
Looking for more information about how to get into Wellesley College? Check out this CollegeAdvisor guide for more tips on Wellesley College supplemental essays and the Why Wellesley essay. And be sure to check out Wellesley's own application tips – good luck!
---

This essay guide was written by Chelsea Holley. Looking for more admissions support? Click here to schedule a free meeting with one of our Admissions Specialists. During your meeting, our team will discuss your profile and help you find targeted ways to increase your admissions odds at top schools. We'll also answer any questions and discuss how CollegeAdvisor.com can support you in the college application process.