Stanford Application
Are you wondering how to get into Stanford? Look no further: in this guide, we'll discuss completing your Stanford application and how to navigate the Stanford application process.
In this article about the Stanford application, we'll cover:
How to apply to Stanford
Stanford application requirements, like SAT scores and the Stanford application fee
The Stanford application deadline
More information on Stanford University, such as the Stanford acceptance rate
The Stanford application process can be daunting, and we're here to help. To learn more about the Stanford application and how to apply to Stanford, read on.
Why apply to Stanford?
Before you start working on your Stanford application, you might be wondering: why apply to Stanford?
Founded in 1891, Stanford University is a 4-year, private college located in Stanford, CA near Palo Alto. According to U.S. News, the Stanford college ranking is #3 in the United States—tied with Harvard and Yale. Stanford admissions are most selective, with an acceptance rate of 4%. Out of the colleges in California, the Stanford ranking is #1. If you're aiming for the best colleges in California, you might also consider schools like UC Berkeley, UCLA, or USC. 
Though the Stanford acceptance rate and Stanford ranking might appear daunting, remember that the Stanford admissions office reviews applications holistically. This means that GPA isn't everything—extracurriculars, recommendation letters, essays, and standardized test scores are all important.
Aside from the Stanford ranking, there are many other reasons to press "submit" on that Stanford application. For example, Stanford offers 145 majors, ranging from chemical engineering to urban studies on its campus in sunny northern California. Additionally, Stanford has a wealth of resources for all applicants, including first-generation college students and undocumented students.
If you're nodding along, keep reading to learn more about the Stanford application requirements.
Stanford Application Requirements
Before submitting your Stanford application, it's important to fully understand the Stanford application requirements.
The Stanford application requirements are similar to the requirements for other colleges. For the Stanford application requirements, you must submit the following items listed below.
Stanford application requirements
$90 non-refundable fee or fee waiver request
ACT or SAT test scores (test optional for 2022–23)
School Report form and counselor letter of recommendation
Official transcript(s) or academic results
Letters of recommendation from two teachers
Midyear transcript (by February 15)
To understand how to get into Stanford, you must also be aware of the Stanford application deadlines. The Stanford application has two deadlines Restrictive Early Action and Regular Decision. The Stanford application deadline for Early Action is November 1, and the Regular Decision deadline is January 5. The decisions will come out in December for Stanford Early Action applicants, and in early April for Regular Decision applicants.
The Stanford application is accepted through the Common Application. When you're applying to college, you'll likely hear the phrase "Common App" thrown around a lot. The Common App, or the Common Application, is a standard application form that many colleges use. The Common App requires extracurricular activities, some demographic information, and the Common App essay. These will be sent to every college that you apply to using the Common App.
Submitting standardized test scores
After completing the basic Common App requirements, the next part of your Stanford application requirements is standardized test scores. For the current application cycle, test scores are optional. This means that you can choose whether or not to take the ACT or SAT—and whether to include your scores in your Stanford application. 
What is a school report?
The school report form and counselor letter of recommendation are standard pieces of a college application. Typically, the applicant's high school guidance counselor will handle these. However, if you have questions, reach out to the guidance counselor at your school.
Your counselor will also send your official transcript. It's important to note that official transcripts can only be sent directly from a high school to a college. If you apply to Stanford, contact your guidance counselor about these Stanford application requirements.
Letters of recommendation
Now, let's talk about letters of recommendation. So far, the Stanford application requirements have been largely technical; however, letters of recommendation are an essential part of Stanford applications.
In Stanford's holistic review process, strong recommendations can make a huge difference. Make sure to choose teachers who know you well as a student, and have seen you excel. 
Mid-year transcript
The final Stanford application requirement is your mid-year transcript. Your mid-year transcript gives the admissions committee a look into your academic performance during your senior year. Even if you apply early action, you will still need to submit your mid-year transcript once you receive it.
How much is the Stanford application fee?
Right before you submit your Stanford application, you'll pay the $90 Stanford application fee. If you can't pay the $90 Stanford application fee, you can request a fee waiver. Stanford wants its application to be accessible, so don't hesitate to apply for a waiver.
Next, we'll dive into how to apply to Stanford.
How to apply to Stanford?
Now that we've covered the Stanford application requirements, let's get into the details: how do you apply to Stanford?
Before you even start filling out the Stanford application, make sure that you do your research on the school. This first step is a crucial step in the process of applying to college. What kind of school do you want to go to? Urban or rural, small or large? Is there a particular academic field you want to pursue? Research and compare schools based on your criteria.
Another thing you will want to try before even starting your Stanford application: self-reflection. The college admissions process, especially writing Stanford application essays and the Common App essay, is an exercise in introspection. What do you value? How have you changed over the course of your life, and what drove these changes? How can you best represent yourself, in all your complexity, with only a few hundred or thousands of words?
The Stanford acceptance rate is very low—to maximize your admissions chances, you need to provide a clear picture of who you are. Getting a clear idea of the person you're presenting to admissions officers will ease the essay writing process.
Now that you've done your research on Stanford (and on yourself!), it's time to tackle the Stanford application.
Extracurricular Activities on the Stanford Application
The first important part of filling out applications is your extracurriculars. On the Common App, you will be asked to list and rank up to ten extracurriculars. Generally, you should choose activities where you have invested time, held a leadership position, or otherwise made an impact. Activities like this are not only well-received by admissions officers but also highlight your skills and accomplishments.
For example, if you are the captain of your volleyball team, you have had a leadership role in that extracurricular. A leadership role often implies impact, but you don't need to be in charge to make an impact. For instance, maybe you're a member of the National Honor Society, but you coordinated the blood drive. In that case, you have made an impact in your community through that extracurricular.
In terms of time invested, you should prioritize activities that you have participated in for multiple years. At the same time, you may prioritize activities you practice for many hours a week. Maybe you've only done theatre for two semesters, but you were awarded lead roles and rehearsed ten hours a week. If theatre is important to you and will help admissions officers understand you better, then it's worth including.
Essays on the Stanford Application
Another important feature of your application will be your Stanford application essays. There are two types of essays: the Common App essay and the Stanford supplemental essays.
First, you will write the Common App essay. The Common App essay is a 650-word essay that will be part of every college application. This essay is a personal statement that should communicate something essential about yourself to the admissions committee.
Next are the Stanford-specific supplemental essays. These essays are meant to expand the admissions committee's understanding of who you are. So, you should try to use your Stanford application essays to provide information that isn't included elsewhere in your application. You might feature a new perspective on your education, a story about an extracurricular, or a key part of your upbringing. For examples of supplemental essays that have successfully gotten students into Stanford, check out this guide. 
Now that we've covered how to get into Stanford by crafting the best possible Stanford application, you're ready to apply.
How much does it cost to apply to Stanford?
In order to submit your Stanford application, you must pay the Stanford application fee. You can submit the fee through the Stanford application portal. Using the portal, you will submit your application and check on your Stanford application status. 
To apply to Stanford, as with most other colleges, you must pay a fee. The Stanford application fee is $90. If you cannot pay the $90 Stanford application fee, don't worry—you can request a fee waiver. To see if you are eligible for the fee waiver, use the Common App fee waiver guidelines.
If you're applying to college, know that application fees should never stand in the way of submitting your college applications. Make sure to read the Common App's guidelines on fee waivers, and contact the university if there's any trouble. Money should not be an issue when it comes to submitting your application!
Stanford also has many students who benefit from their financial aid: about 65% of students at Stanford receive financial aid. Moreover, tuition is completely covered for undergrads with family incomes below $150,000.
In addition, Stanford also partners with the QuestBridge Scholarship, which helps low-income students attend elite colleges. If you're a high school sophomore looking to start getting involved with the QuestBridge scholarship, check out our guide here. 
Can I apply to Stanford without SAT?
Does your Stanford application need SAT scores? The answer is no: you can submit your Stanford application without SAT scores. Stanford is currently test-optional, meaning that you can apply to Stanford without the SAT or the ACT. However, if you have the means to prepare for and take the exam, then the SAT is always recommended. A good SAT score can boost your chances when applying to college.
So what's a good SAT score? A good SAT score will vary based on the university you're applying to. If you score at or above the average SAT score for Stanford, submitting your scores will help with your application. For reference, half of admitted students scored 1470–1570 on the SAT this past year.
For years after the 2023-24 admissions cycle, Stanford will post updates to its testing policy on its admissions page. Since many schools, including Stanford, went test-optional due to COVID-19, these policies may reverse in the future.
When is the Stanford application due?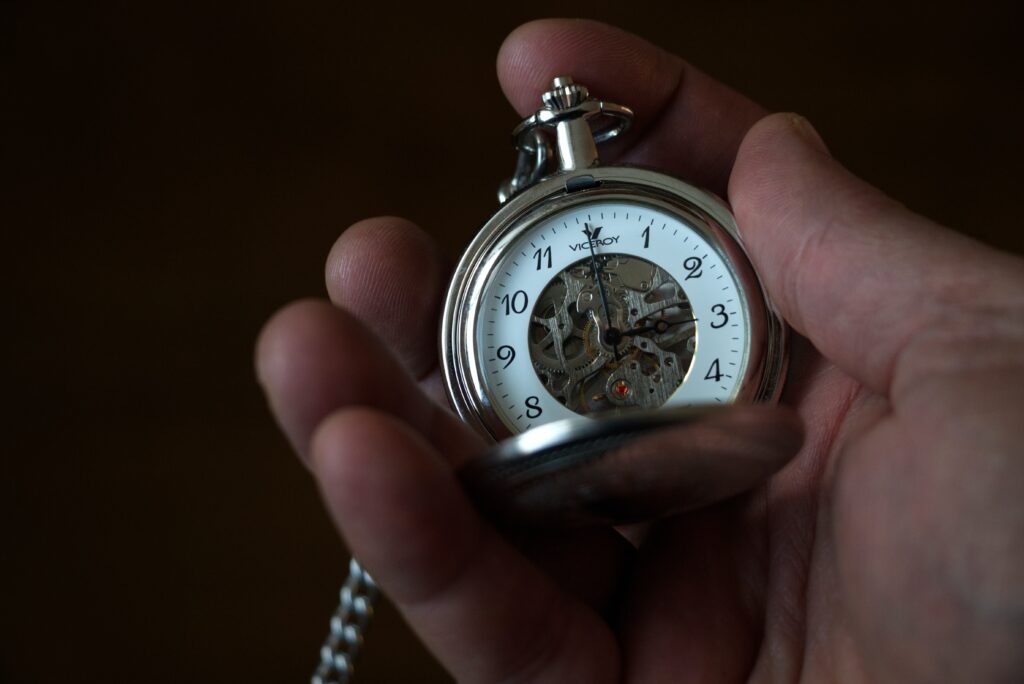 When completing your Stanford application, it's important that you stay aware of the Stanford application deadline. There are many different types of college application deadlines and rules that accompany them. Understanding these deadlines is paramount in navigating the Stanford application process.
The Stanford application deadline differs by whether you choose to apply restrictive early action or regular decision. The Stanford early action deadline is November 1st, and the regular Decision deadline is January 5th.
Why apply to Stanford early?
When applying to college, it can be difficult to determine which admissions round to choose. Restrictive Early Action is Stanford's non-binding early application option. Like any Early Decision round, it has the benefit of a smaller applicant pool and earlier admissions decisions. With that said, it's not for everyone.
Choose Stanford Early Action if Stanford is your top choice; with "restrictive" EA, you can only apply to one school early. A small percentage of early applicants may be deferred for reconsideration during Regular Decision. However, this is very uncommon, so plan to apply only to Stanford early and get a final decision by December.
Another consideration is grades. Given that the EA deadline is so early, Stanford won't get to look at your senior year grades. In other words, less-than-stellar grades through your junior year won't do you any favors in the Early Decision round. Therefore, if your GPA needs that first-semester boost, it may be better to wait for the Regular Decision round.
Finally, only apply early if you can submit a strong, well-crafted application—and all required materials—by the deadline. A rejection during Early Decision is final, so it's better to send a strong application during Regular Decision if necessary. If you're set on applying early, your application preparation should start accordingly early.
After Submitting Your Stanford Application
If you're not applying to Stanford Early Action, the Stanford application deadline for Regular Decision is January 5th. Make sure to check the Stanford website for the latest updates to deadlines and requirements. 
After applying and paying the Stanford application fee, you can use the Stanford application portal. On the Stanford application portal, you can monitor your Stanford application status. At the same time, you can check if Stanford has received other documents like recommendation letters and test scores.
After submitting your Stanford application and fulfilling all Stanford application requirements by the Stanford application deadline, you must wait. The Stanford admissions office releases decisions by early April.
If you are accepted to Stanford, congratulations! You can proceed with Stanford enrollment. The Stanford enrollment percentage—or student yield—is the highest among national universities, tying with Harvard for 82%. In other words, 82% of students offered a spot in Stanford's incoming class ultimately enroll.
More on Stanford University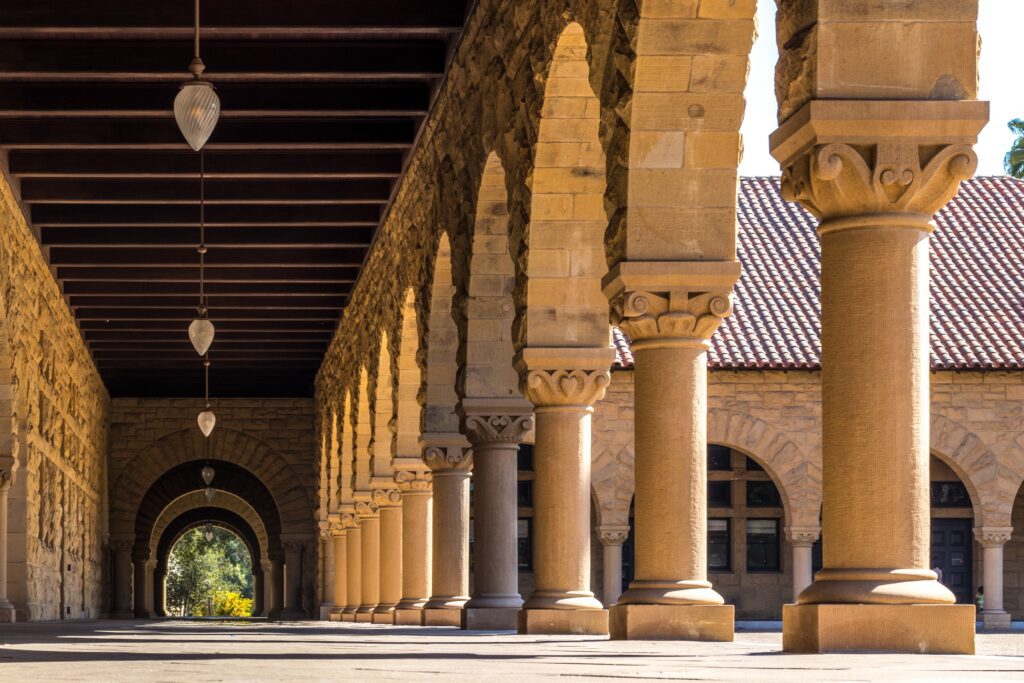 Want to learn more about Stanford University? Here are some basics.
Stanford University is located in the Bay Area, about 30 miles from San Francisco. The total Stanford enrollment is around 7,600 undergraduates, and Stanford is on a quarter-based academic calendar. Stanford ranks #3 out of the best colleges nationally and is known worldwide for its stellar academic reputation and alumni. Stanford offers endless different research opportunities, public service opportunities, and extracurriculars to prepare students to be world and industry leaders.
If you want to learn more about life at Stanford, watch our webinar featuring current Stanford students and alumni. For more information on the application process, you can read about CollegeAdvisor Admissions Expert Henry Shen's admissions journey. You can also check out our essay examples if you're already working on your application.
Stanford Application – Final Thoughts
In this guide, we covered how to prepare for, complete, and submit your Stanford application.
In order to put together a successful Stanford application, you need to be aware of all of the application requirements. You should be able to write strong essays and secure recommendation letters that highlight your strengths. As for logistics, you must submit your application materials by the appropriate Early Action or Regular Decision deadline and pay the application fee. 
Remember that once you've applied, you can always check your Stanford application status in the Stanford portal. By starting your college admissions preparation early and planning around important deadlines, you can set yourself up for success.
Now that you've learned all that you can about the Stanford application, it's time to get started!
---

This article on the Stanford University Application was written by advisor, Rachel Kahn. Looking for more admissions support? Click here to schedule a free meeting with one of our Admissions Specialists. During your meeting, our team will discuss your profile and help you find targeted ways to increase your admissions odds at top schools. We'll also answer any questions and discuss how CollegeAdvisor.com can support you in the college application process.