Wake Forest University
Winston-Salem, North Carolina
www.wfu.edu
1834 Wake Forest Road, Winston-Salem, NC, 27106
A+

Academics

A+

Athletics

A

Campus

A-

Diversity

A+

Value

A

Party Scene
Wake Forest University Admissions
Acceptance Deadline
January 1
Students Receiving Financial Aid
44.72%
Wake Forest University Cost
Average Total Aid Awarded
$6,087
Students Receiving Financial Aid
44.72%
*Average cost after financial aid for students receiving grant or scholarship aid, as reported by the college.
Want personalized essay guidance from a Wake Forest University advisor?
Gain access to a diverse network of expert Advisors

Wake Forest University Academics
Student Faculty Ratio
10:1
Wake Forest University Majors
Most Popular Majors
Economics
Political Science and Government
Biology
Finance
Communications
Psychology
Business
Kinesiology and Exercise Science
Computer Science
Spanish Language and Literature
Wake Forest University Online
Offers Online Courses
Yes
Our clients got into Wake Forest University last admissions cycle. Are you next?
Our advisors graduated from the nation's best universities, so they know first-hand what it takes to stand out in the admissions process.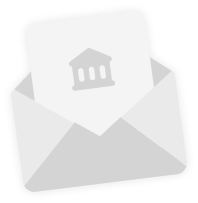 Wake Forest University Students
Full-Time Undergrad Enrollment
5,171
Part-Time Undergraduates
54
Wake Forest University Advisors
Jillian Jolly
Yale University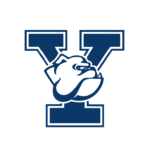 Hello, my name is Jillian Jolly and I'm currently a rising junior at Yale University! I am a prospective Psychology major, a pre-med student and I also plan to receive a certificate in Education Studies. On-campus, I have served as the City Chair for the Yale College Council City Team and as a finance manager for the YCC UOFC team, as well as a member of a number of other student organizations. I am very passionate about health disparities, societal injustices, and increasing educational access for students in socioeconomically depressed areas. I plan to either become a doctor or an attorney and one day start an organization that focuses on researching disorders/issues that affect minority groups and finding ways to combat them. I am really excited to work with, guide, and help you all find your dream schools!
Crystal Aguero-Norman
Wake Forest University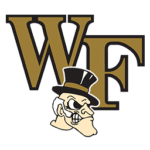 Hello everyone! Wake Forest University is my alma mater which is where I received both my BS and MA degrees. During my time there, I was a student ambassador for the Office of Admissions. There I was able to gain invaluable experience guiding and interacting with many prospective students over the years. Additionally, I provided mentorship to several undergrads seeking to pursue both medical and graduate schools. I was born, raised, and attended school in North Carolina; however, having new experiences and visiting new places is still a priority. It has been my good fortune to have traveled to different countries and immersed myself in various cultures. These experiences expanded my understanding of the world and the perspective of the humans who inhabit it. I hope to share that experience with others.
Arbre'ya Lewis
Duke University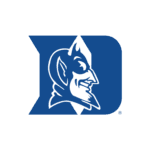 Hello, my name is Arbre'ya Lewis. As a first generation, low-income, minority student, I recognized early the incredible power that comes with the resources & knowledge of a college advisor. In 2018, after graduating from Duke University, I became an advisor at a high school in Durham, NC so I could be that much needed resource for local students. After serving as the advisor for over 800 junior & senior students from 2018-19, I left for graduate school. My time at Rollins School of Public Health at Emory University allowed me to pursue my other professional interests as I obtained my Master's in Public Health. I currently work full time as a Health Communications Specialist, with a focus in cancer prevention. I'm driven daily by my desire to pursue equitable health & education for all. On that note, I am the founder of P.O. Purpose, Inc. a non-profit organization dedicated to empowering minority students to pursue their purpose through higher education. I have found incredible value in being intentional and thoughtful throughout the college admissions journey to ensure you make the best choice for yourself. Over time, I developed a knack for mentoring and walking students through the best options considering their individual wants & needs. As a communications specialist, I'm pretty savvy with essay editing too ;)
Andrew Worrell
University of North Carolina – Chapel Hill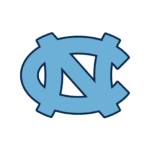 Hello! My name is Andrew and I am a graduate student pursuing my Master's of Public Policy and Juris Doctorate. I have a bachelor's degree in Global Economic Studies with a concentration in Latin American studies and a minor in P.P.E from UNC-Chapel Hill. After graduating with my B.A. in 2014, I accepted a position with the College Advising Corps where I spent four years working with students as they navigated the transition from high school to life after graduation. Afterwards, I worked at financial services firm before returning to graduate school. In my spare time you can find me working on my jump shot, hiking, exploring new food, or trying to convince myself to run a marathon.
Sarah Sculco
Duke University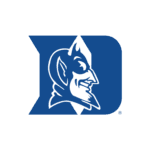 I recently graduated cum laude with Highest Distinction from Duke University. I have a background in philosophy, public policy, ethics, science, and law. While in college, I interned in the Law and Policy section of the Environment and Natural Resource Division at the US Department of Justice. I also conducted research on political polarization. In 2019, I applied to philosophy PhD programs and law school; I was admitted to Harvard Law School, Columbia Law School, Duke Law School, Georgetown Law School, Cornell Law School, and Michigan Law School as a Darrow Scholar (full-tuition scholarship). I will be pursuing a fully-funded joint JD-PhD in philosophy at the University of Michigan. I specialize in pre-law tracks and programs, and I am able to advise those with the ultimate goal of attending law school. I also specialize in advising students interested in the humanities more generally. I'm passionate about helping students identify which colleges are a good fit and developing essay ideas, while guiding them through the tricky application and financial aid process.
Caroline Marapese
University of Notre Dame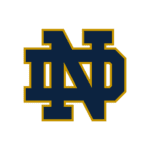 Hello! I graduated from Notre Dame with my Bachelor of Business Administration in Finance. In undergrad, I switched my major several times, engaged in a variety of activities on campus from club boxing to orchestra, and study abroad in Rome. I am currently pursuing my Master of Education also from Notre Dame. Currently, I teach middle school math in Philadelphia during the academic years as part of my teaching fellowship. I look forward to helping you apply to a college where you will learn and thrive. For the past four years, I have helped high school students and their families navigate the college applications process, and I am looking forward to working with you!
Dario Calabro
Wake Forest University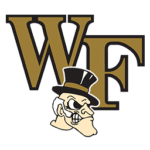 Dario has worked in the admissions process as an admissions counselor, as well as a diversity admissions counselor at Wake Forest University. He continues to grow his passion for helping students achieve their goals and university dreams by leveraging his business, philosophy, critical thinking, writing, and multilingual skills to reach across the aisle and help students reach their true admissions potential! Dario has traveled the United States, attending 100+ schools, reaching over 3,000 students, and holding 50+ diversity admissions events. Dario holds a Master of Science in Business Management from Wake Forest University School of Business. Dario also received his undergraduate degree in Philosophy from Wake Forest University. This combination of Business and Philosophy has given Dario critical skills and creative knowledge to tackle and solve modern-day business problems. He has marketing, finance, and organizational consulting experience within international businesses and top financial institutions in the United States. Personally, Dario is passionate about Business Ethics, consulting, workplace organizational behavior, leadership development, and finance. He is also a classical and jazz musician and has performed across Europe and North America.
Wake Forest University Related Essay Guides
Why This College Essay Sample – Introduction Not sure how to start a "why this college" essay? Looking for a why this college essay sample? You're in luck. We've compiled […]
Not sure how to approach the Wake Forest essay prompts? With tips from an Ivy League graduate, CollegeAdvisor.com's guide to the Wake Forest supplemental essays will show you exactly how […]
Wake Forest University Related How to Get Into Guides
Wake Forest University Acceptance Rates
Wake Forest University Related Blog Posts
The College Search– An Introduction As you begin your college search and try to find a college that fits, you'll undoubtedly face lots of questions. Do you prefer a suburban […]
Wake Forest University Related Schools
Wake Forest University Campus Videos